Welcome to the first What I Ate Wednesday post of the year!  Exciting times, am I right? 😉  In all seriousness, I actually happen to think that food is pretty exciting, and I love seeing what other people eat in a day.  I guess that is what happens when you are a self-proclaimed foodie.  And for those of you who are also foodies, let's take a look at What I Ate Wednesday the Day After Christmas (yes, I realize that was forever ago).
Oh, and before I forget: Have you entered my giveaway yet? 🙂
Breakfast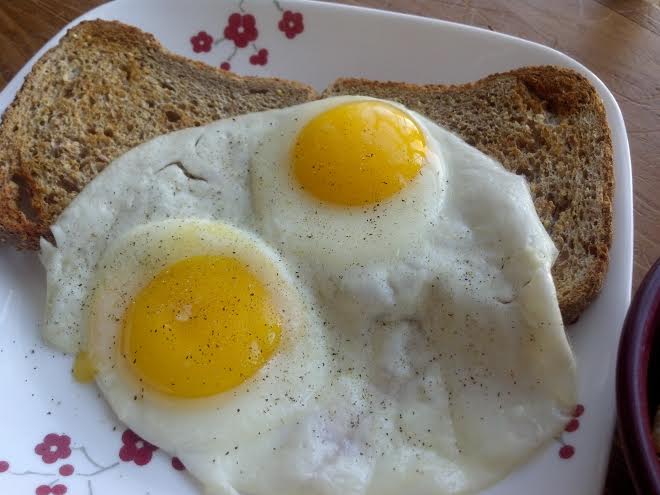 Two pieces toasted Ezekiel bread + 2 dippy eggs.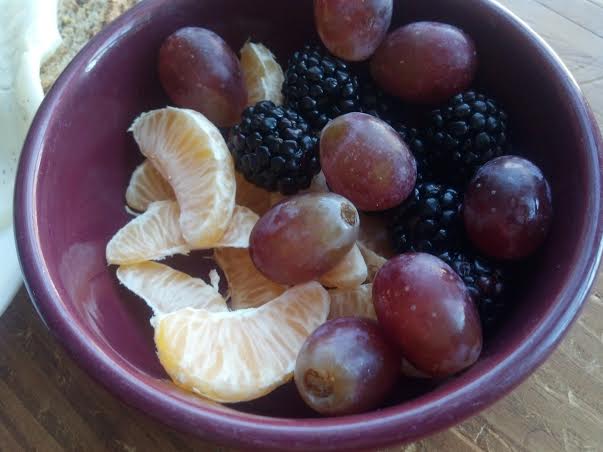 1 clementine, blackberries, and red seedless grapes.
Mid-Morning Snack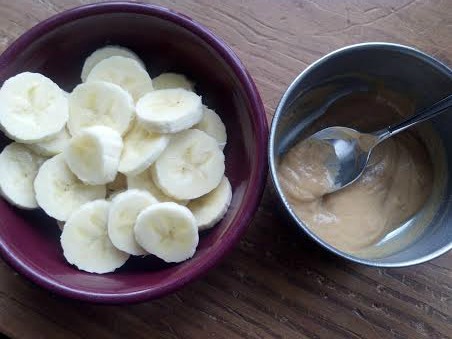 Sliced banana + peanut butter.
Lunch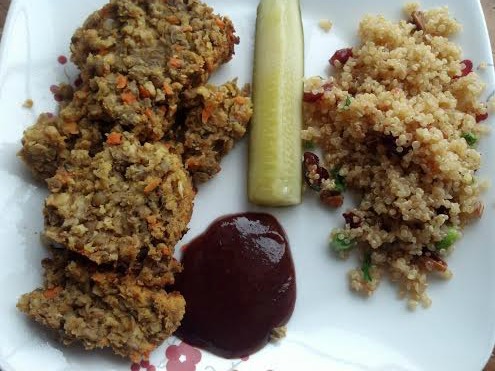 Butternut squash lentil loaf (from the freezer) with barbecue sauce + dill pickle + quinoa cranberry pecan salad leftover from Christmas dinner.
Afternoon Snacks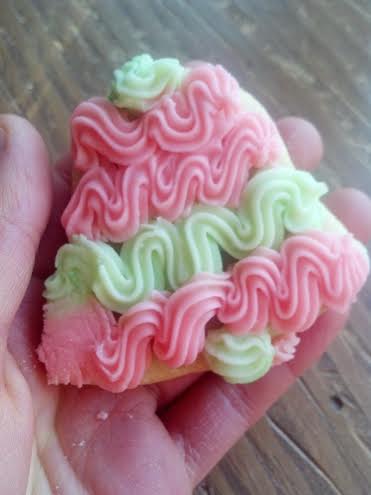 A Christmas sugar cookie.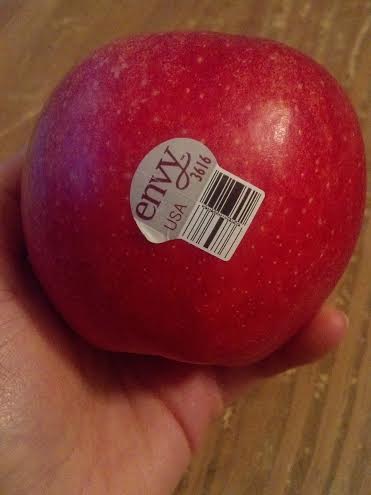 A giant apple.  I don't mess around with tiny ones.  Anyone else ever tried the Envy apples?  They are taaaasty!
Dinner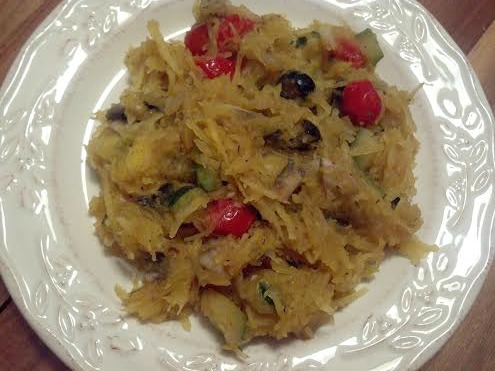 Spaghetti squash pasta puttanesca.
Evening Snacks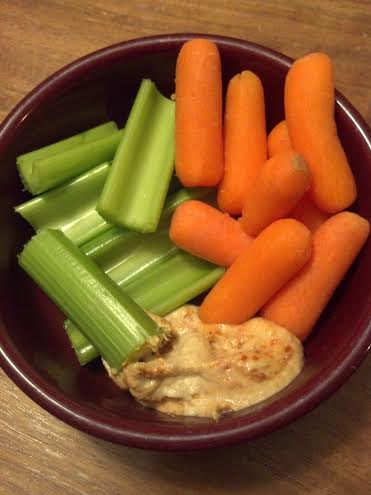 Celery and baby carrots with roasted red pepper hummus.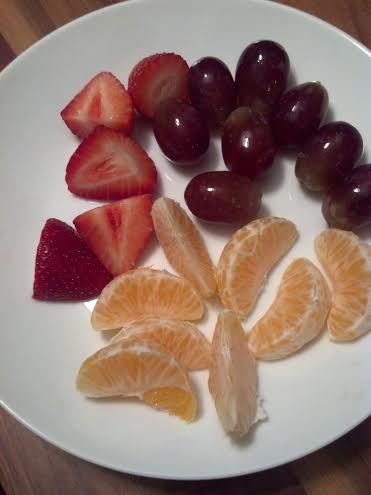 More fruit!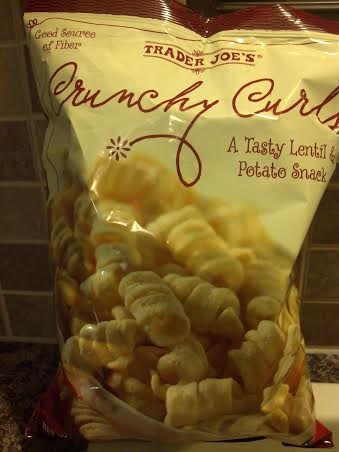 TJ's Crunchy Curls.  It had been awhile since I last had these and I think I am back to being hooked! 😉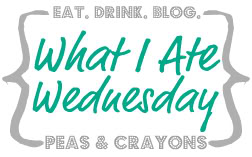 And there you have it!  A day of almost-vegan eats (hey, you need some eggs and cookies now and then!).
And finally, I cannot go without giving mention to my vegiversary!  That's right.  I have officially been a vegetarian for two years.  I cannot wait for many more delicious veggie-filled years ahead!
Related articles