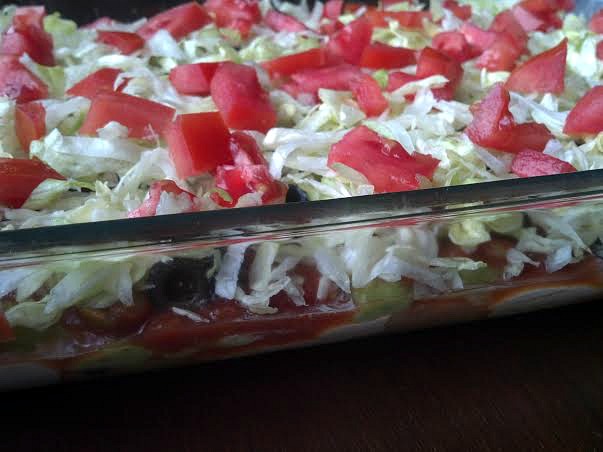 Last Friday night I met up with several other lovely ladies at my friend Molly's for a food/wine/Christmas movie night.  We ate.  We drank. We talked…and talked.  And yes, some inappropriate conversation occurred, which always seems to happen when you get a group of 20-something women together ;).  We had intended to watch the movie Elf, but we apparently got a little too side-tracked with the eating, drinking, and talking parts.  Who needs Elf when you have all of that, right?  It was a fantastic way to unwind after a long work week, and a great way to get even more into the holiday spirit.
Oh, and side note: Has anyone tried this seasonal beer?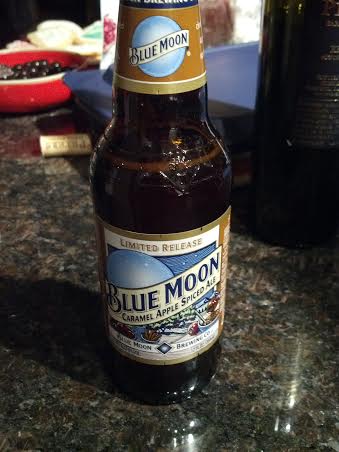 It was good, but not great.  I was a little sad it did not have near as much caramel apple taste as I was hoping for.
Molly encouraged us to wear Christmas sweaters or pajamas.  Somehow I do not have either one?, so I dressed in green and red and wore my favorite Christmas socks.  I decided that would have to do, and luckily I was not the only one in similar attire.  Since Molly knows that I have a food blog, she asked me to bring an appetizer.  She was making chicken enchiladas (obviously I did not partake in these- Whole Foods salad bar to the rescue!), so I decided that a Mexican-themed appetizer would be ideal.  I love chips with salsa and guac, but I decided to be just a little bit fancier.  Can you call a 7-layer dip fancy?  Probably not, but I just did.  My only problem, though, was that I was only familiar with Mexican 7-layer dips that contain animal products (hellllllo cheese and lard in the beans).  I figured veganizing the traditional version wouldn't be too difficult, though.  And guess what?  I was right!
This entire appetizer comes together in less than 10 minutes and I can almost guarantee that party guests will never guess that it is vegan.  In fact, nobody at this get-together asked, and no one was the wiser (except for the few that I told).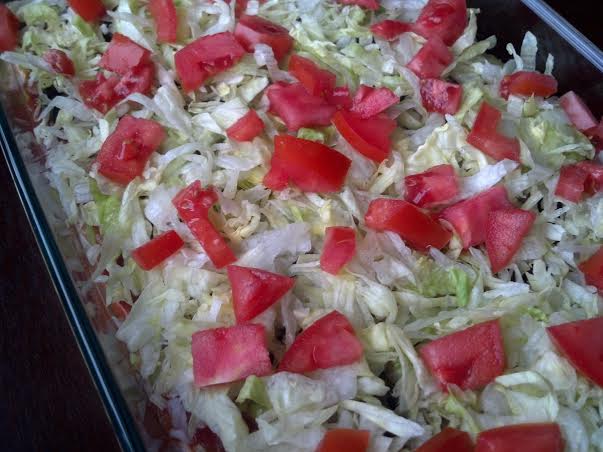 Easy Mexican 7-Layer Party Dip
Vegan
Step-by-step.
Ingredients
16 oz can vegetarian refried beans
12 oz vegan sour cream (I prefer the Tofutti brand)
3 TB taco seasoning
16 oz guacamole (you can make your own but I was lazy and bought it pre-packaged)
1 1/2 cups chunky salsa (I prefer medium heat, but used mild since it was for a get-together)
5 TB sliced black olives
8 oz shredded lettuce
1 medium tomato, diced
Directions
1. Combine the sour cream and taco seasoning and stir until mixed well.
2. In a 9 X 13″ dish, layer the following: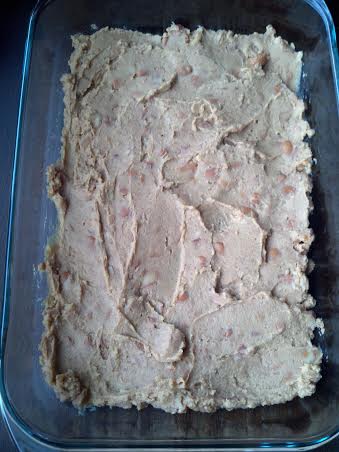 Refried beans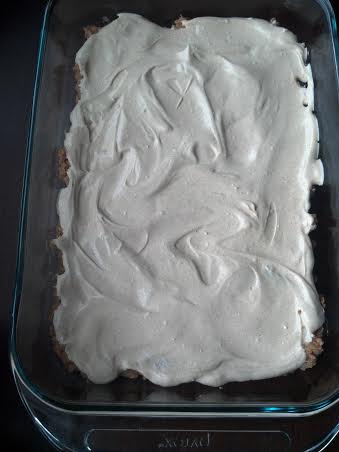 Vegan sour cream/taco seasoning mixture.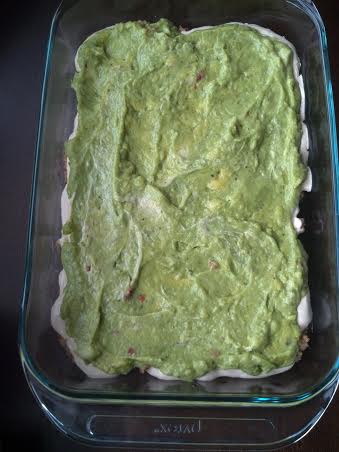 Guacamole.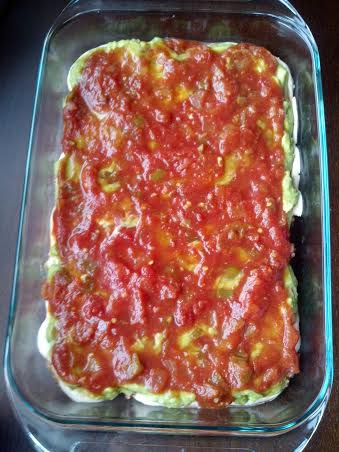 Salsa.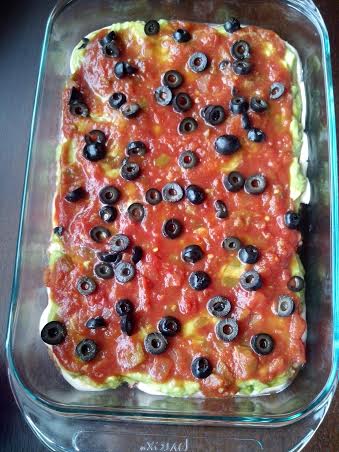 Black olives.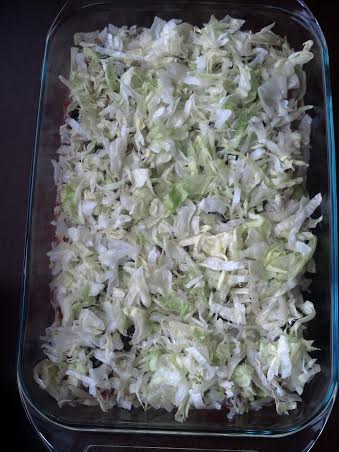 Shredded lettuce.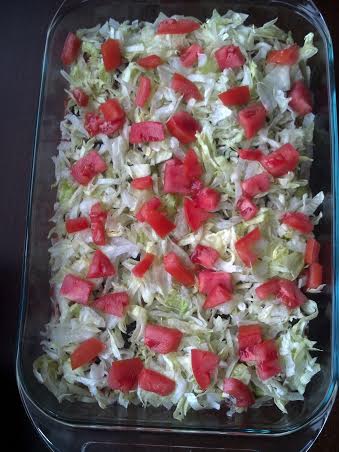 Tomatoes.
Serve it alongside blue and yellow corn tortilla chips, and it is as easy as that!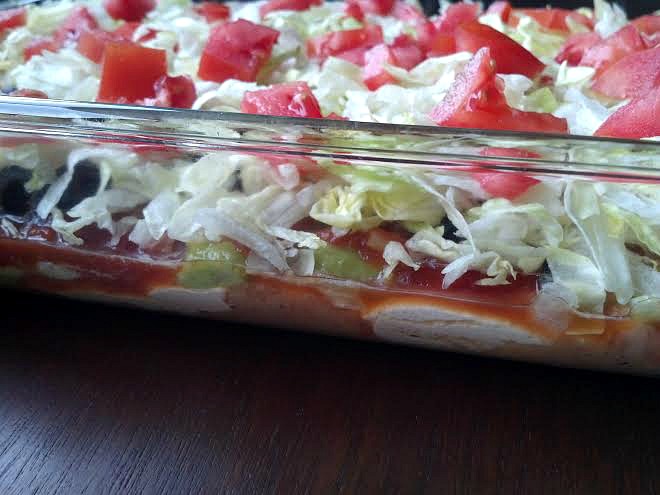 Since this was my first time making a vegan Mexican 7-layer dip, I was a bit nervous about how it might taste.  But let me just say, I really enjoyed it.  Three plates worth, in fact ;).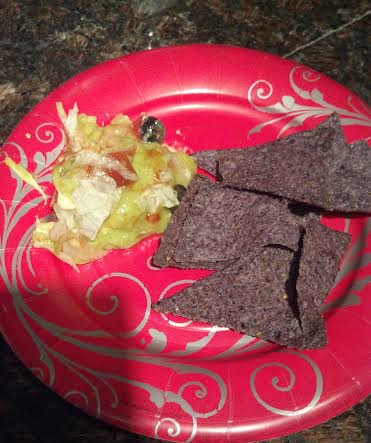 Oh, and Erin was there too, and she said it was delicious.  I promise, it wasn't just me who liked it!
This has officially become my go-to appetizer since it is vegan, delicious, and quick and easy to make.  So if you invite me to a get-together in the near future and ask me to bring an appetizer…well, I am probably going to show up with this!
And finally…the winner of the Happy Herbivore Light and Lean cookbook giveaway is:
Jill!
Please send me an e-mail to cleaneatingveggiegirl@gmail.com with your mailing address.
Do you have a favorite vegan appetizer?  If so, please share in the comments section!