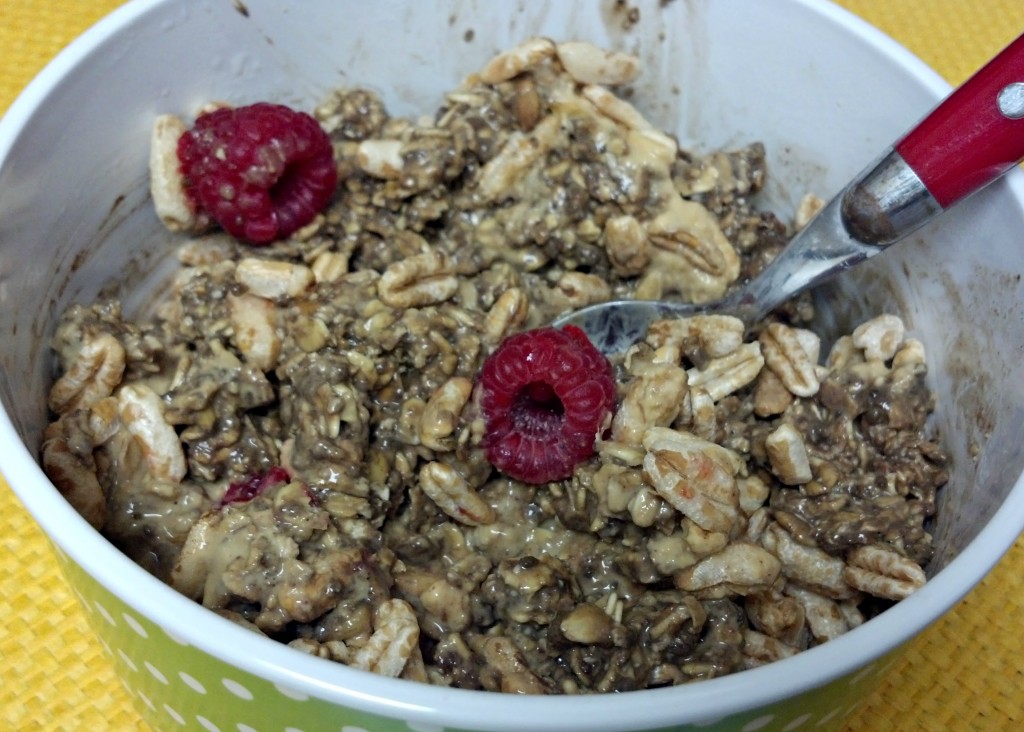 Gingerbread?  I know, I know.  It's a little early for that, right?  After all, we haven't even made it to Thanksgiving yet.  But heck, if I am going to be unseasonable with an overnight oats recipe then I might as well be really unseasonable and throw the flavors of gingerbread in there too!  If all else fails, you can at least tuck this recipe away for one week until December gets here.  Or, if you are anything like me (I like to think my taste buds are a bit out of the norm), then you can eat this recipe all year round.  That's what I plan to do at least!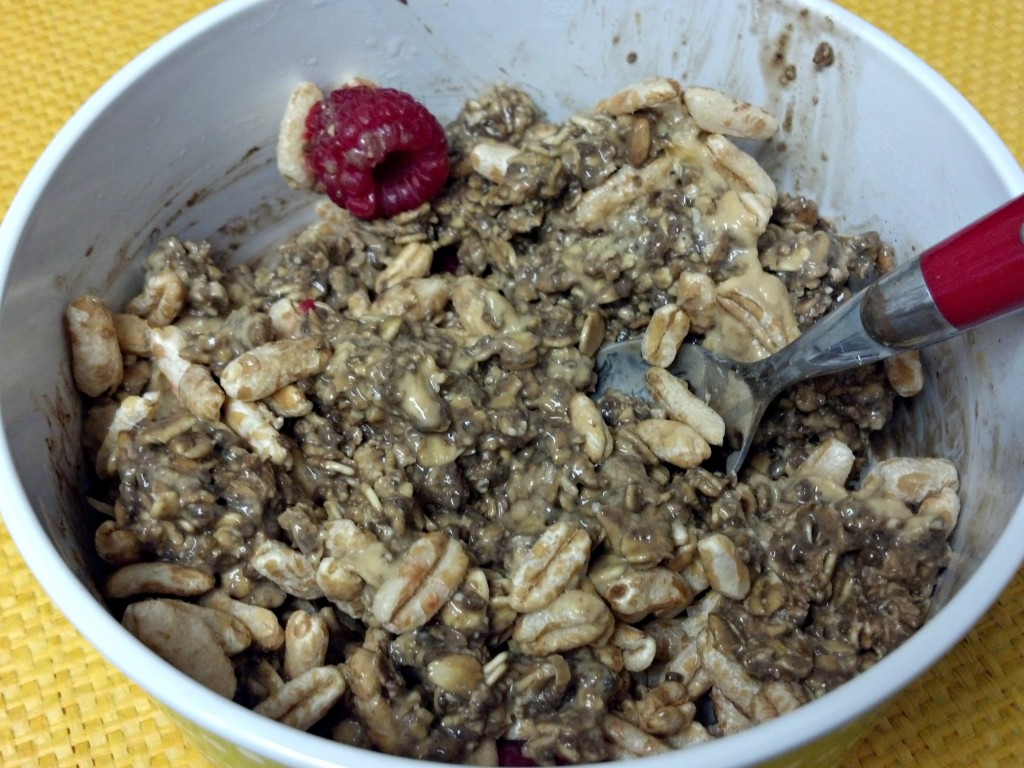 Chocolate Gingerbread Overnight Oats
Serves 1
Ingredients
2/3 cup whole rolled oats
1 TB chia seeds (I used milled chia seeds)
1 packet Stevia (optional)
1/2 TB unsweetened cocoa powder
1/2 tsp cinnamon
1/4 tsp ground ginger
1/4 tsp ground nutmeg
1 1/2 TB blackstrap molasses
1/2 cup + 1 to 2 TB unsweetened vanilla almond milk (divided)
Optional toppings:
nut butter
puffed cereal
granola
fruit (dried or fresh)
chocolate chips
Directions
1. Combine oats, chia seeds, stevia, cocoa powder, cinnamon, ginger, nutmeg, molasses, and 1/2 cup almond milk in bowl.  Stir until well-combined.  It will be liquidy (yes, I realize that is not a word ;)) and should look like this: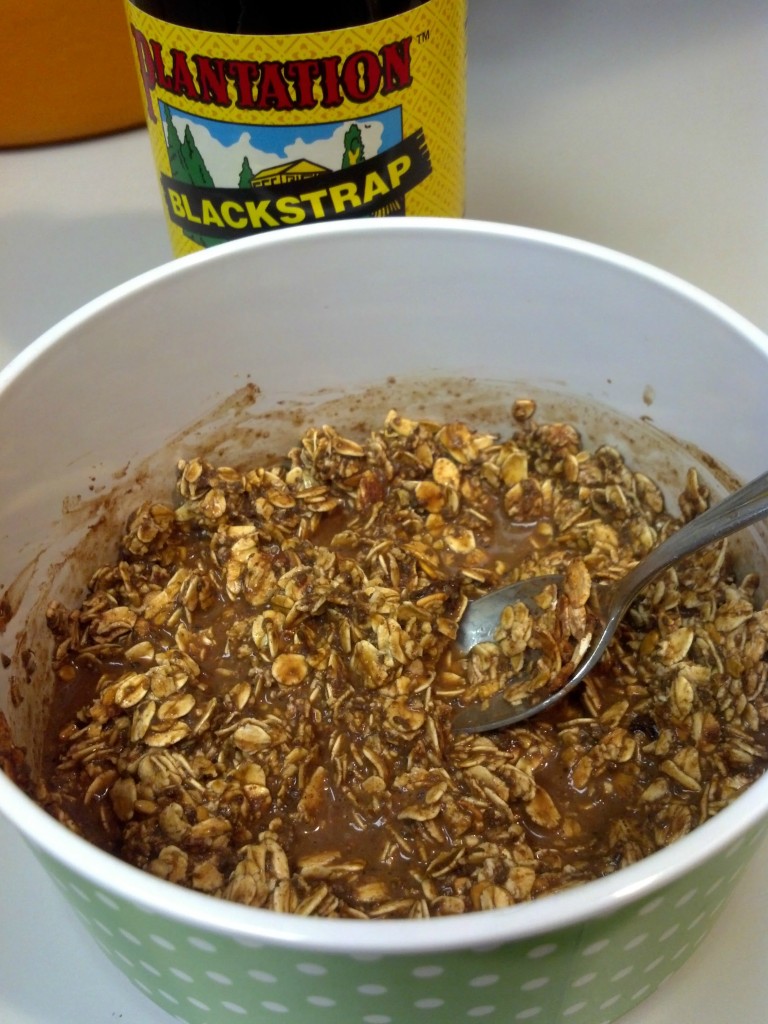 2. Cover the bowl and refrigerate overnight.
3. In the morning, the oats will have thickened.  At this point, add in 1 to 2 additional tablespoons of almond milk.  Stir.
4. Top with your desired toppings.  I chose peanut butter, puffed kamut cereal, and fresh raspberries.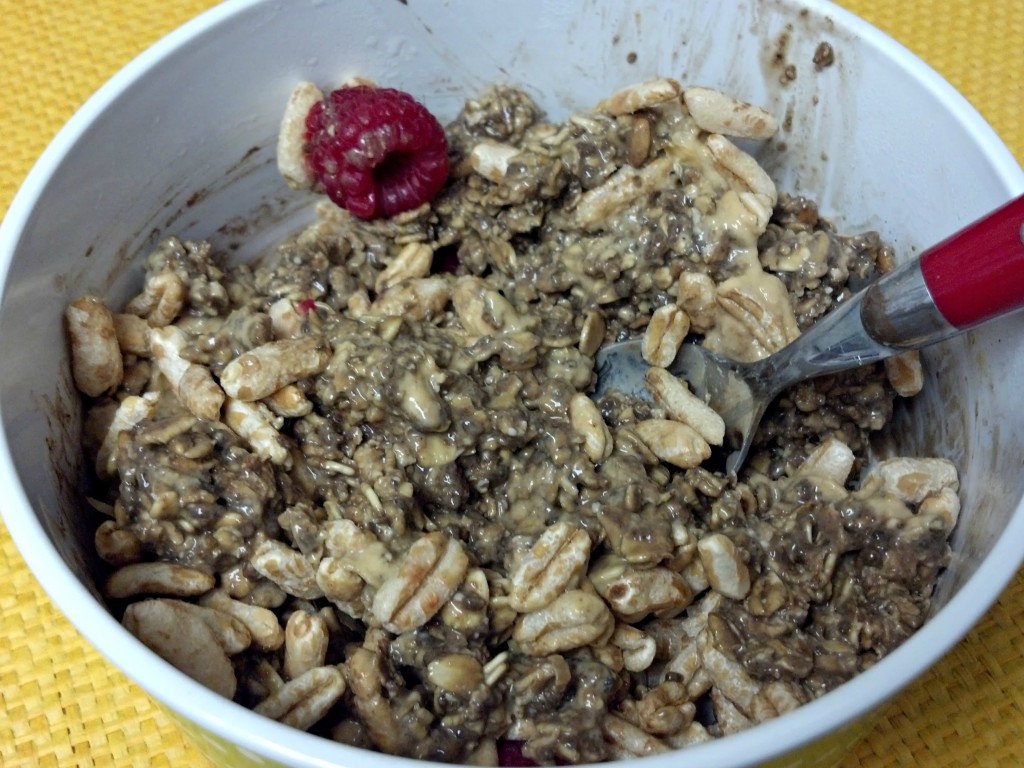 5. Eat your overnight oats for breakfast.  Or heck, heat them for lunch or dinner!  If we can eat cereal for lunch or dinner, then why not overnight oats? 😉
The chocolate and gingerbread combination is a mighty good one.  If you haven't tried it yet then you most definitely should.  And if you are against eating gingerbread just yet, then keep this recipe for next week when December finally hits!
Still not convinced?  How about I enlighten you a bit on how surprisingly nutrient-rich blackstrap molasses is.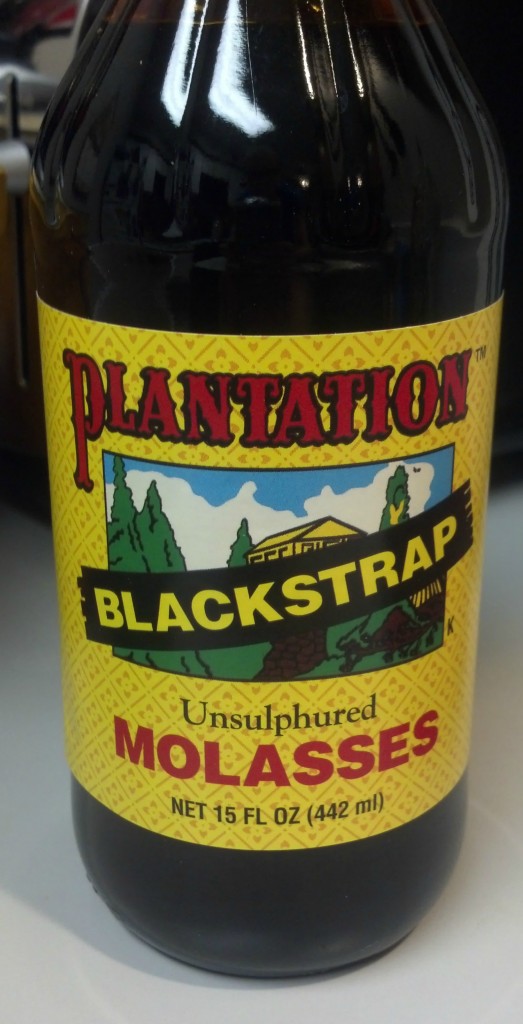 Blackstrap molasses is a great source of manganese, copper, iron, calcium, potassium, magnesium, vitamin B6, AND selenium.  Cool, right?  It looks like gingerbread flavored foods should no longer be based on the season.  We should be getting in our molasses year round!
Related articles