This shop has been compensated by Collective Bias, Inc. and its advertiser. All opinions are mine alone. #SnackWithCreminelli #DiscoverFood #CollectiveBias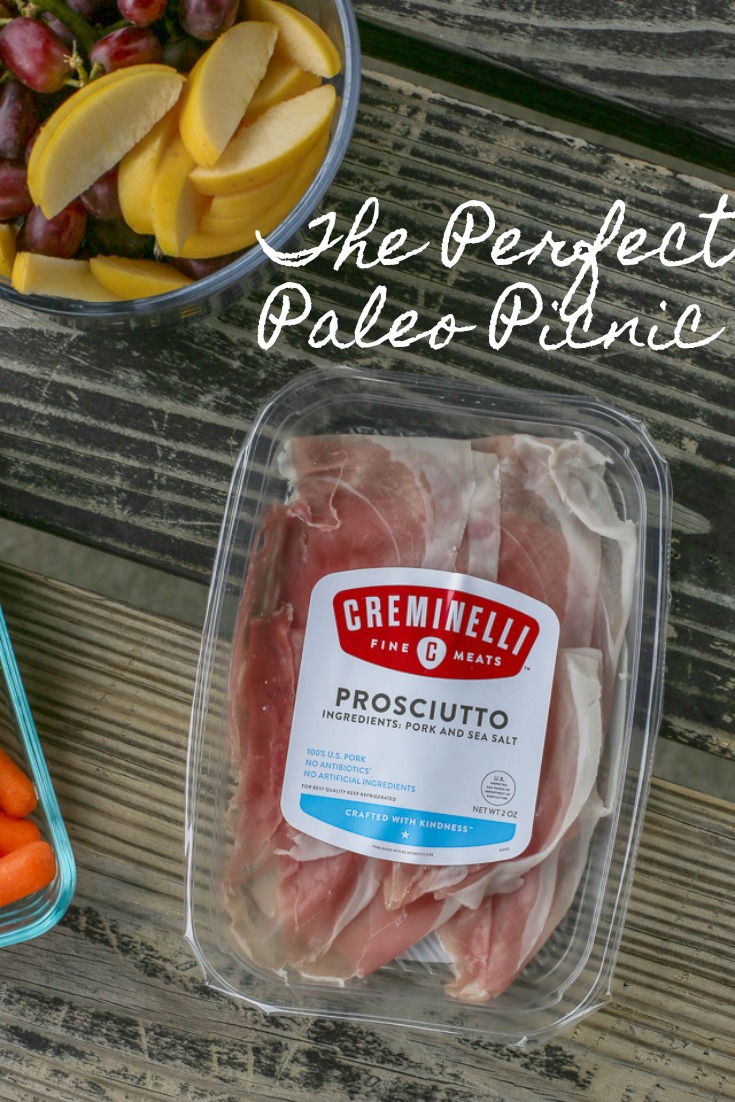 Date nights and milestone celebrations have been looking a bit different around here than they did a year ago.  Taking off on a weekend getaway a few hours away is not quite as easy as it once was.  That may or may not have something to do with the cute little roommate Jeremy and I gained a little over eight months ago.
While we wouldn't trade it for the world, we are starting to get the travel itch again.  We have a few trips planned this Spring and Summer, and figure what better way to make a traveler out of our little one than to bring him along?  That, and I am just not ready to leave him yet!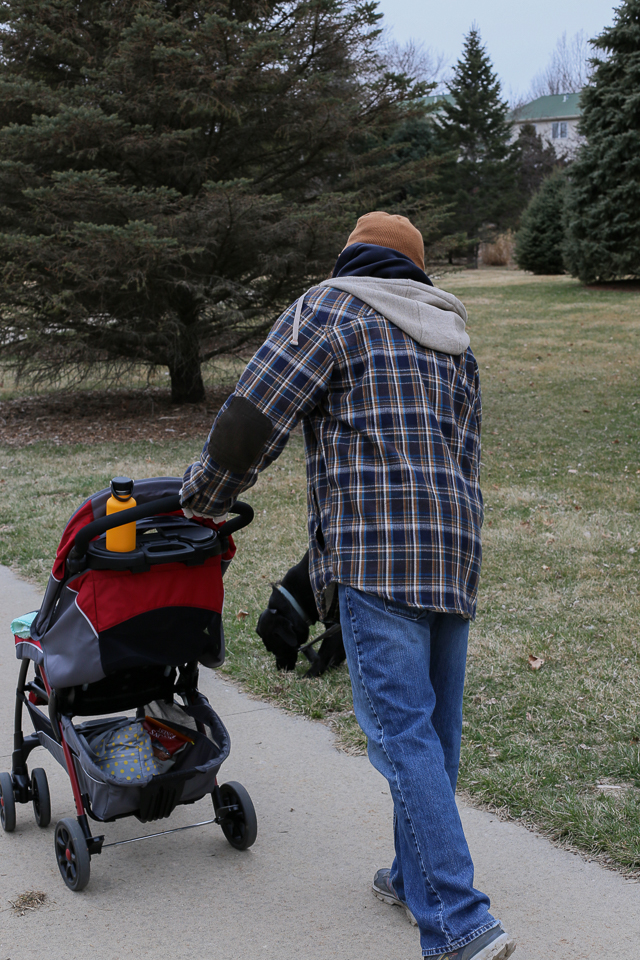 One trip I am planning at the end of the month is actually a surprise trip for Jeremy.  It is a combo gift for our wedding anniversary (yesterday) and his birthday (today).  He knows we are going somewhere, but he has no idea where.  Gosh, I just love a good surprise!  They are fun to receive, but even more fun to plan for someone else.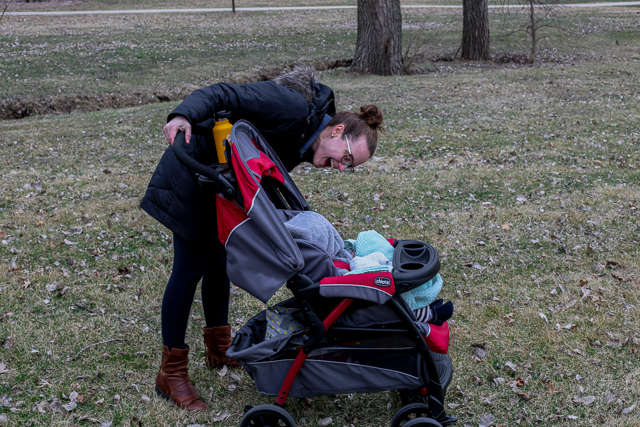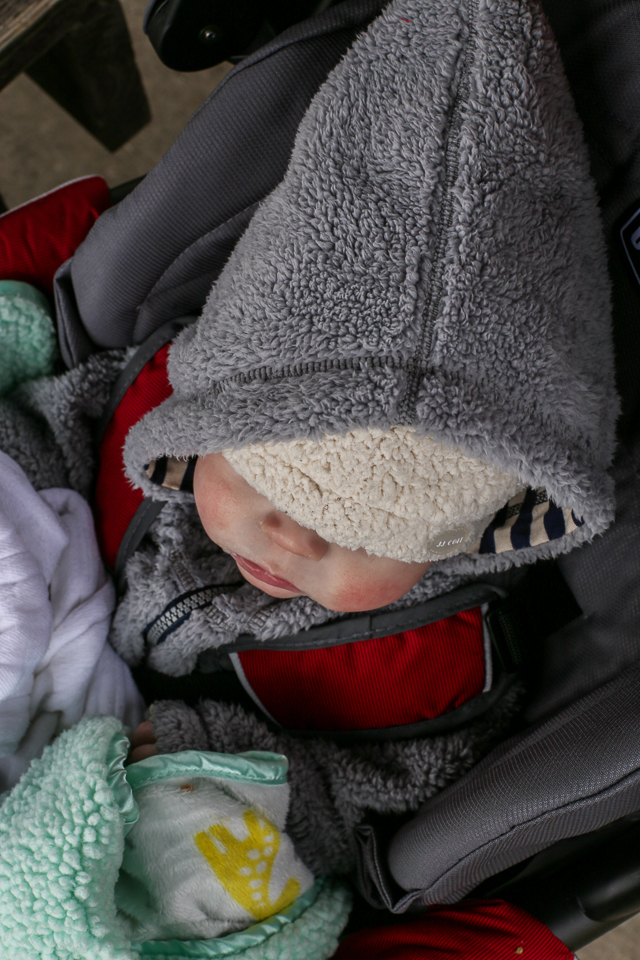 Since we will all have to wait a few weeks to jet off on our little adventure, I decided to plan a mini adventure for the three of us in celebration.  One of our favorite things to do during our week is to get out and enjoy the more Spring-like weather we have been having on occasion (emphasis on occasion, as this particular day was chilly).  We usually put on light jackets and take a walk to a local park that is just a few blocks away from our neighborhood.  This time, however, we had to bundle up since it has been so cold even though it is Spring!  We like to walk around the lake, and Jeremy enjoys playing ball with our dog, Cash.  Our sweet little boy loves to watch that!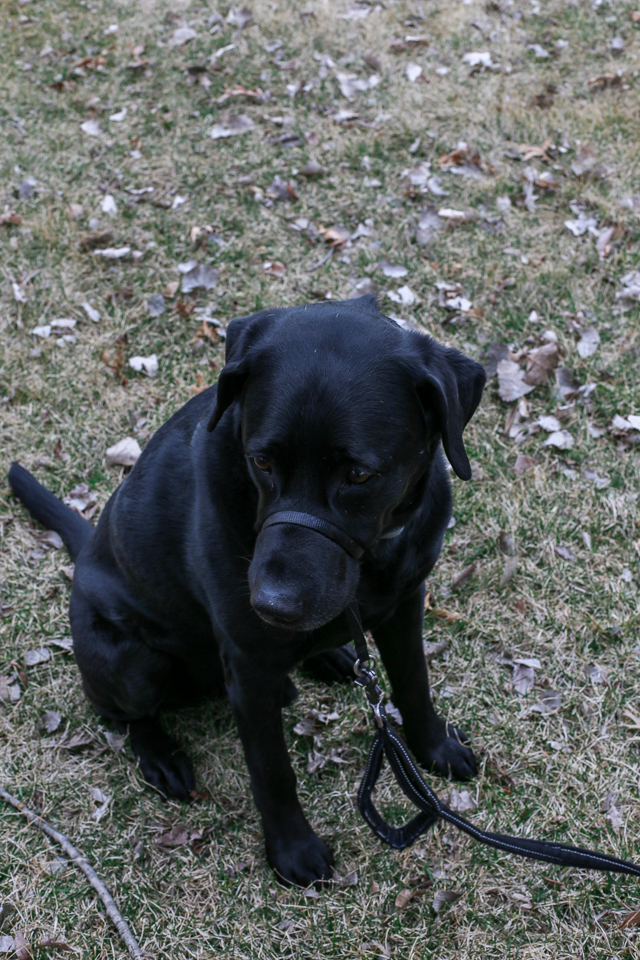 Last night on our anniversary celebration walk, I decided to make things a bit more special by packing along a snacky dinner.  Neither of us felt like cooking, and since we are both finishing up a Whole 30, eating out was not really an option.  I packed up tons of healthy protein, veggie, and fat-rich options all keeping to the Paleo diet, along with some fun hints about our upcoming vacation location.
I put together the perfect Paleo picnic using snack items that we could easily transport with us on-the-go.  Easy snackable produce included cucumbers slices, carrots, broccoli, apples, and grapes.  Our protein of choice was the Creminelli Fine Meats™ Prosciutto.  For something crunchy, I chose a mixture of plantain chips and sweet potato chips.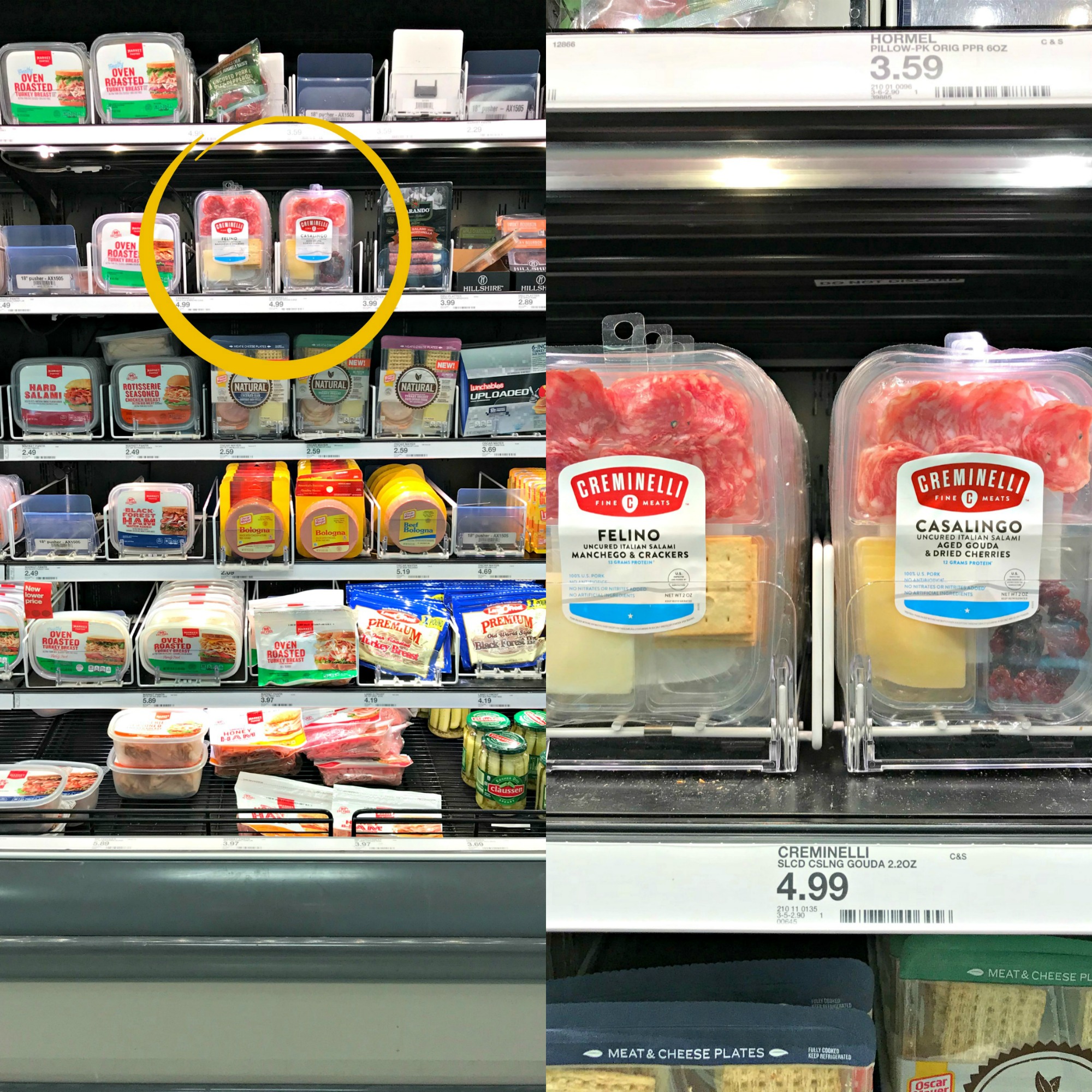 Creminelli is an artisan-inspired line of high protein Italian salami and meats that are made from pork raised on family farms without antibiotics, growth stimulants, or animal derivatives.  I really appreciate that their products are made with organic spices, and love that their Prosciutto is made with just two ingredients: pork and salt (totally Paleo and even AIP-friendly)!  It can be tough to find meat products without added sugar that enable me to stick to the Paleo diet, so their Prosciutto has been a lifesaver!  Luckily, my local Target and Starbucks both carry Creminelli products, making them easy options for grab-and-go.  Jeremy is really excited to try the Casalingo, Gouda & Dried Cherries variety once his Whole 30 is over tomorrow.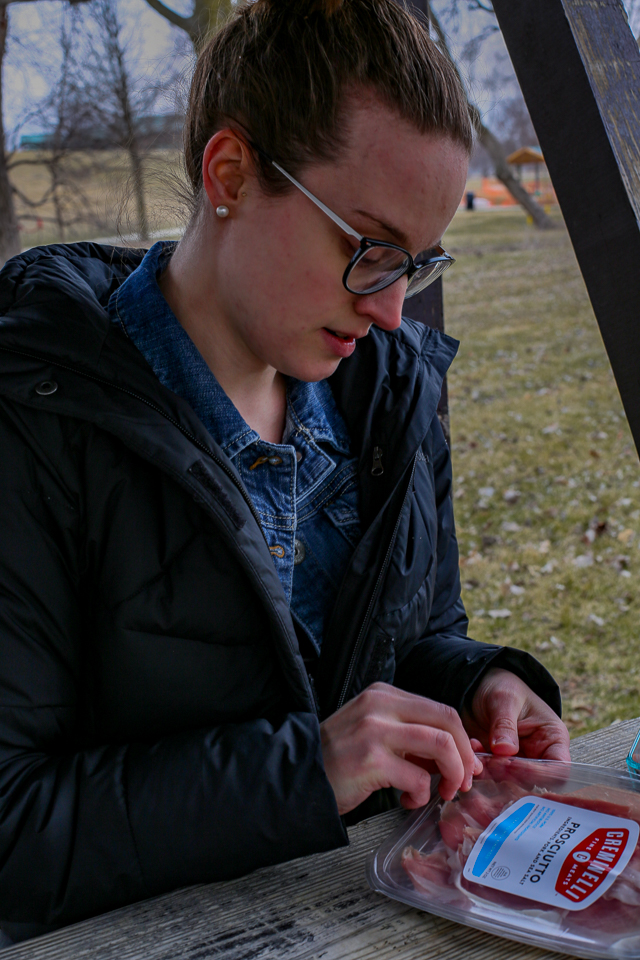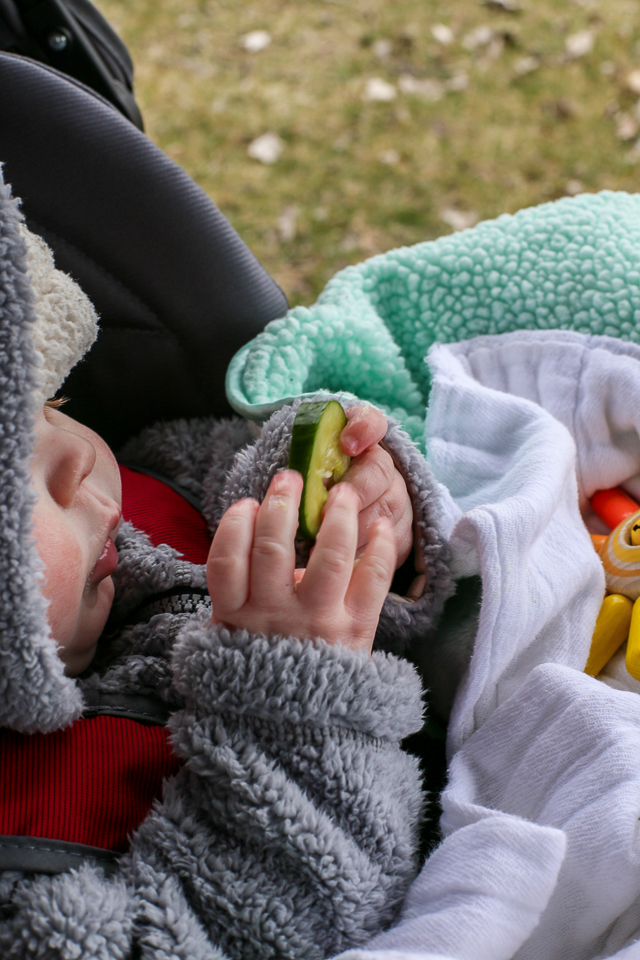 After checking out the Creminelli Instagram page, I can't wait to take their products on the go with us during our upcoming vacation.  In fact, I think they will be the perfect snacks for on the plane and in between our foodie adventures.  After all, 90% of the reason we travel is for the food.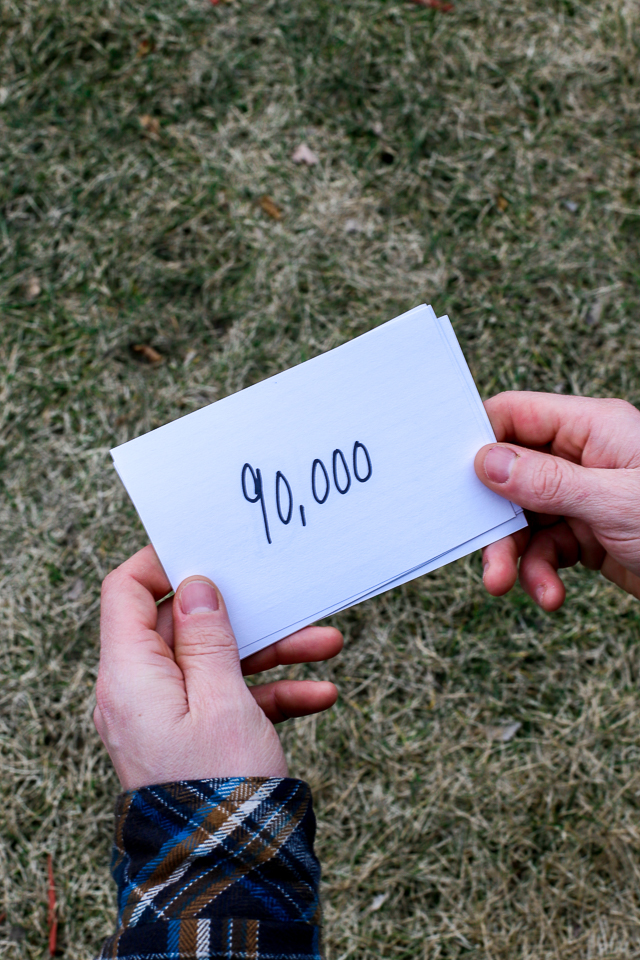 While the food was certainly one of my favorite parts of our evening, I also loved giving Jeremy a few hints regarding our travel location.  I wrote a word or phrase on eight note cards, all having something to do with the city we will be visiting.  I am not sharing them all here for fear that I might have some very crafty readers, but I think for the most part they are rather tough!  It will be interesting to see what he comes up with.  So far, he seems to be leaning towards somewhere in Michigan.  I guess we will see if he is right in a few weeks!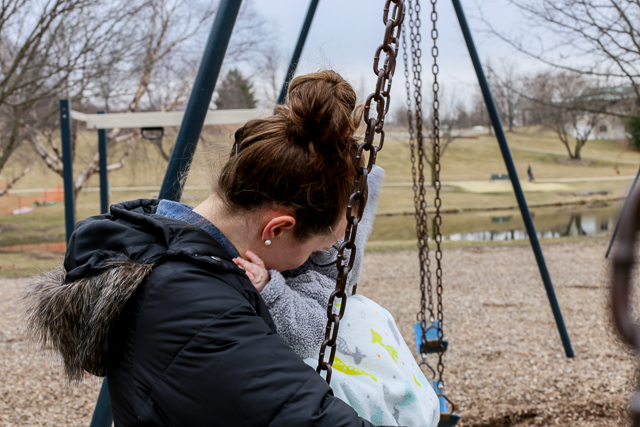 Baby B had a new first on our family adventure: swinging in a real swing!  He loves his baby swing at home, but this was his first time in a swing at the park.  I held him, of course, and it took me back to my own childhood days of swinging for hours at the park.  I am sure as he gets older, we will be spending a lot more time on these swings.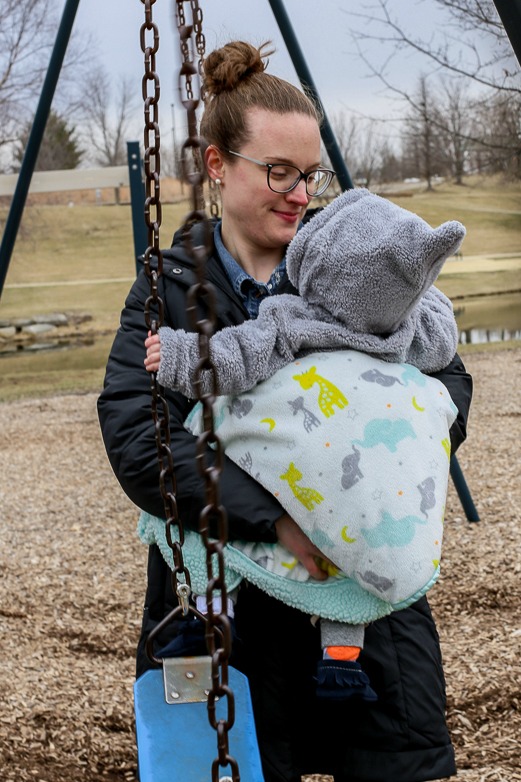 Family time.  Good, filling food.  Vacation talk.  = All of the best things and the perfect way to spend one of our favorite days of the year!
The perfect Paleo picnic with @Creminelli high protein meats on-the-go! #ad #SnackWithCreminelli #DiscoverFood #Paleo
Click To Tweet