A tutorial on how to make homemade elderberry syrup for way less than you can buy it in stores.  Take elderberry syrup this Winter to help prevent colds and the flu or to minimize your symptoms.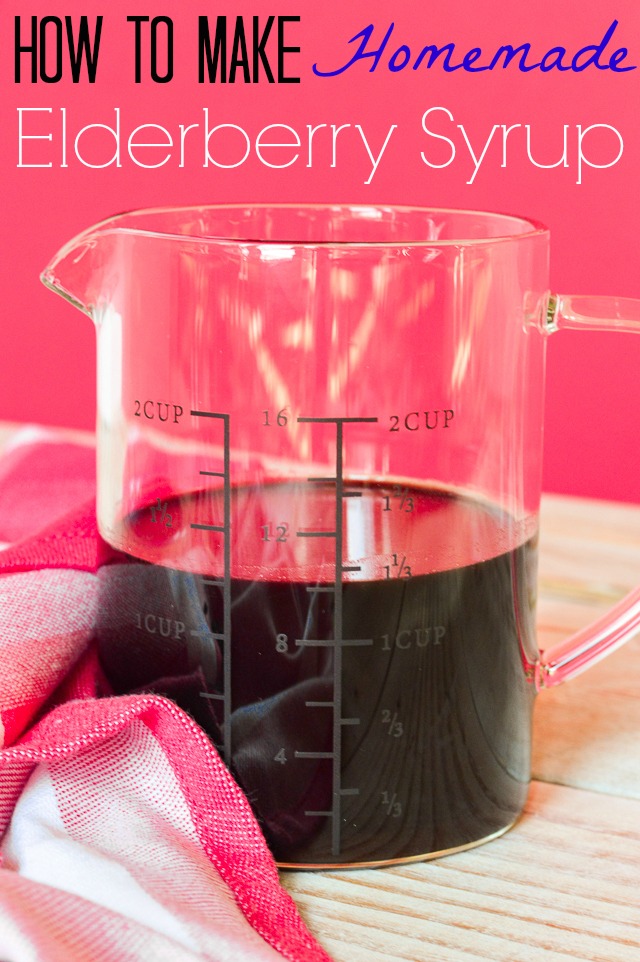 You know you are officially a "crunchy" mom when you find yourself making homemade elderberry syrup during nap time.  Luckily, I wear that crunchy mama badge with pride!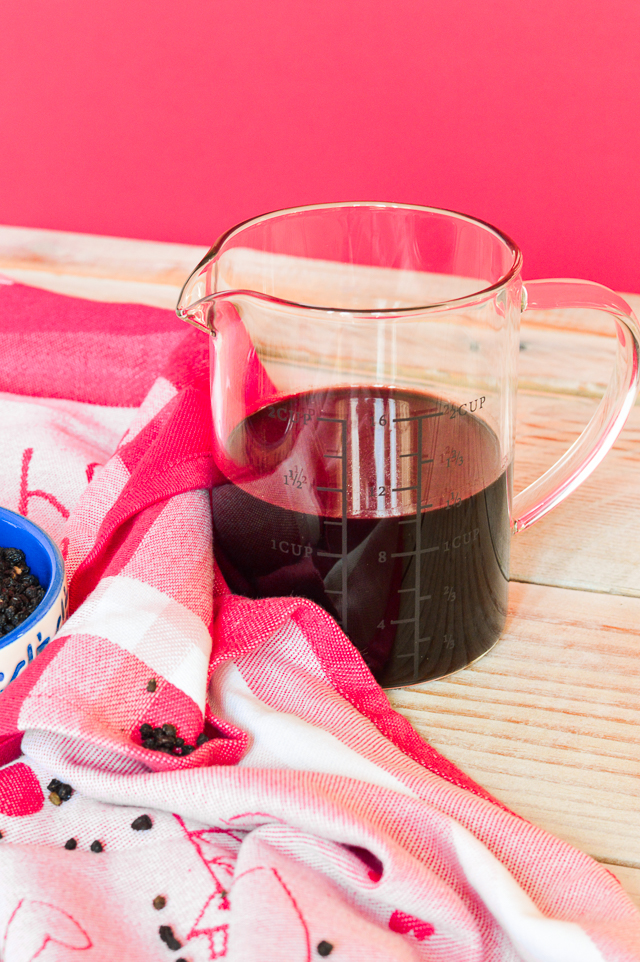 I never used to do much in the past to prevent sickness outside of hand washing and avoiding sick people.  But now that I have a baby at home and am breastfeeding (and, therefore, have limited choices for sickness remedies), I want to do everything I can to prevent sicknesses before they start.  With a baby in daycare, a husband working in retail, and me working at a University, hand washing alone is not going to cut it this cold and flu season.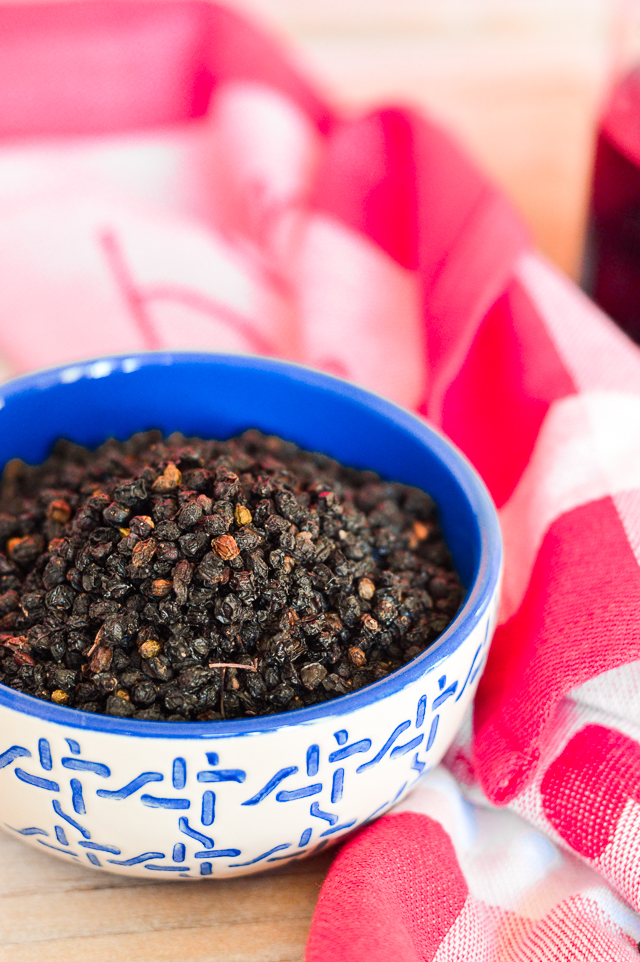 That is where elderberry syrup comes in!  I personally am not a proponent of the flu shot, and I try to avoid traditional medicinal therapies that are used when a cold or the flu strikes.  So this year I will be using elderberry syrup as both a preventative measure and a treatment for sicknesses.
Elderberry syrup works well because of all of the goodness found within those little berries.  Elderberries are rich in antioxidants, high in Vitamins A and C, and have antiviral properties known for helping to boost the immune system.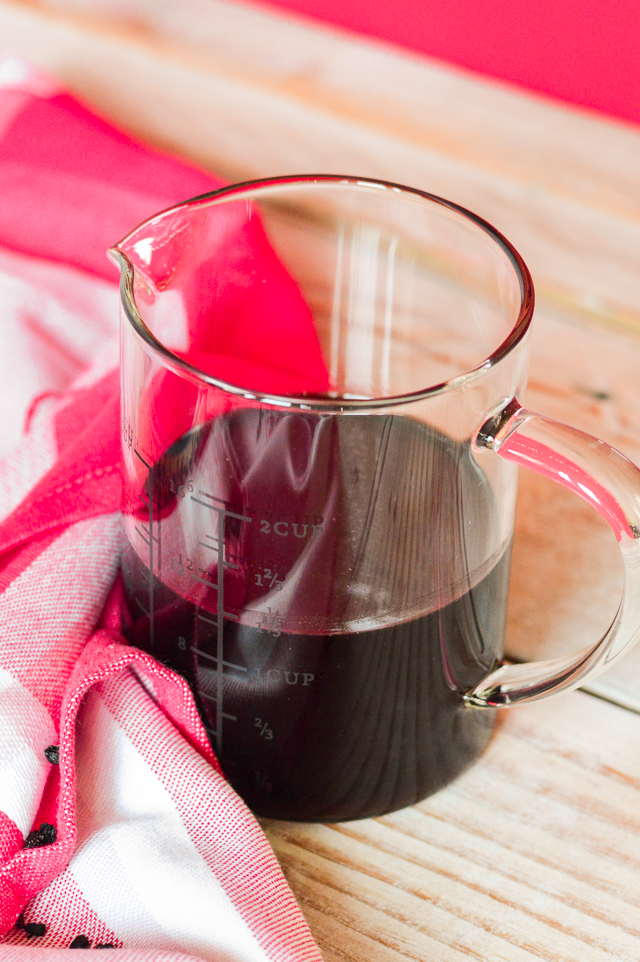 All three of us have already been sick this month.  We came down with a nasty cold and cough and felt pretty cruddy for quite a few days.  I had just ordered elderberries to make my own elderberry syrup the week we got sick.  But since I had not received them yet, I ended up buying a pre-made bottle at Natural Grocers.  Talk about expensive!  It was $12 for a bottle with 12 servings.  Fortunately, it seemed to be worth it because I do feel like it helped me get over the worst of the sickness more quickly.  And now that I am making my own elderberry syrup, things are about to become a lot more affordable.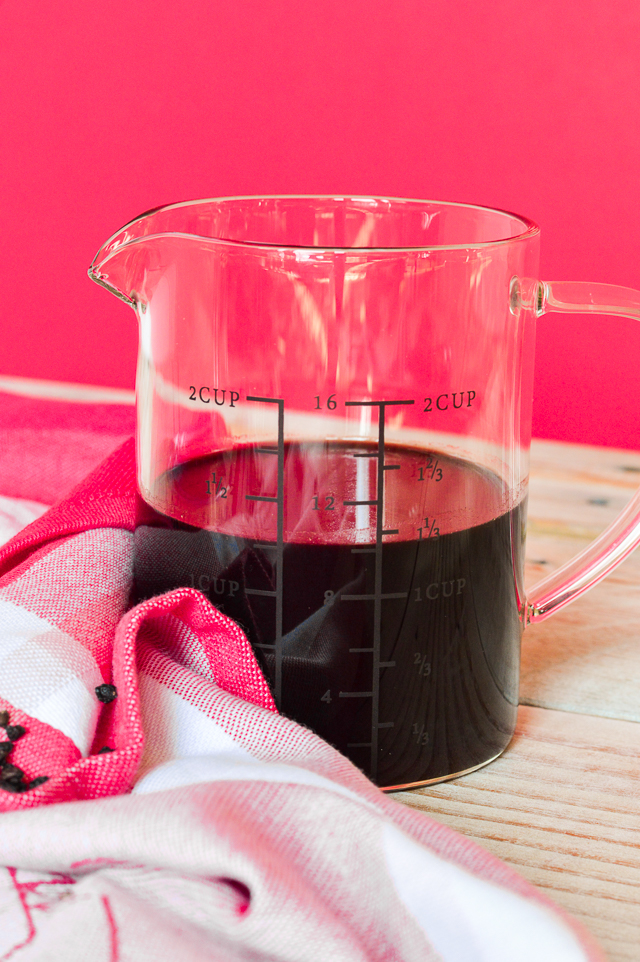 Jeremy and I (Baby B is still too little) have started taking a maintenance dose of two teaspoons of my homemade elderberry syrup each day to try to prevent contracting additional colds or the flu.  Even still, I am sure we will not be lucky enough to avoid every sickness.  The maintenance dose should at least decrease the severity of the illness.  And once sick, we will take a more aggressive approach by consuming one tablespoon of the elderberry syrup at least five times throughout the day.
Do you want to make your own homemade elderberry syrup for way cheaper than you can buy it?  Here's how:
Homemade Elderberry Syrup
Paleo, Gluten-Free, Grain-Free, Dairy-Free, Soy-Free, Nut-Free, Vegetarian, Vegan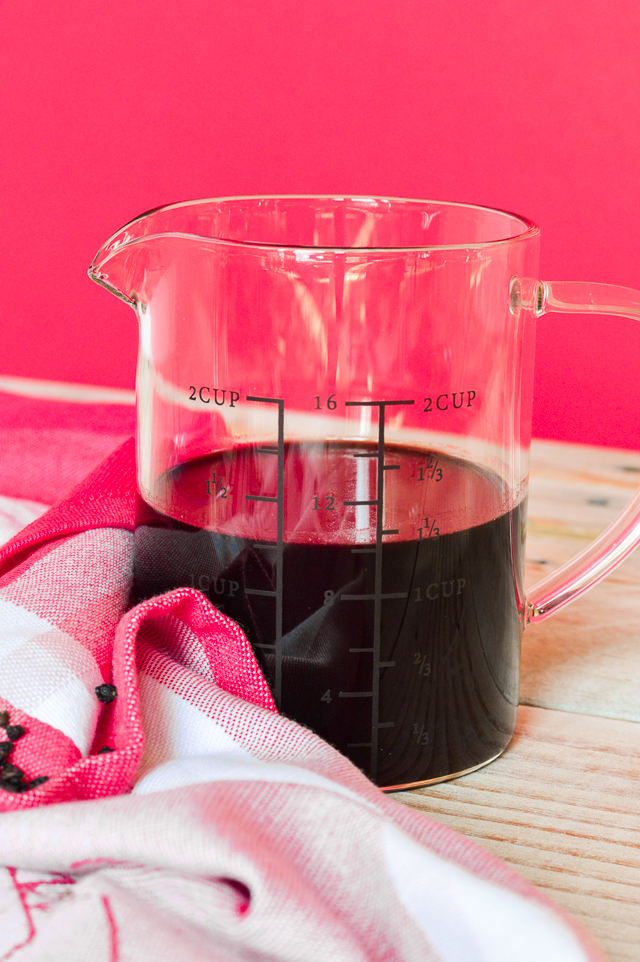 Ingredients
2/3 cup of dried organic elderberries
3 1/2 cups of filtered water
2 tsp of organic ground ginger
1 tsp of organic ground cinnamon
1/4 to 1/2 cup of organic pure maple syrup (or raw honey)*
Instructions
Place elderberries, water, ginger, and cinnamon in a medium sauce pan. Whisk to combine. Heat over medium-high heat until boiling. Once boiling, lower the heat to medium-low and simmer for approximately 45 minutes.
Turn the heat off and let cool. Use a potato masher or fork to mash the berries.
Drain the elderberry juice into a glass jar or bowl using a strainer.
Stir in maple syrup or honey.
Store in an air-tight glass jar.
Notes
*Sweeten to taste. If giving to a child between 6 and 12 months of age, be sure to use maple syrup and not honey.
Recipe adapted from Wellness Mama.
7.8.1.2
11
https://cleaneatingveggiegirl.com/2017/11/27/homemade-elderberry-syrup/
P.S. You can get dried elderberries in bulk here (affiliate link).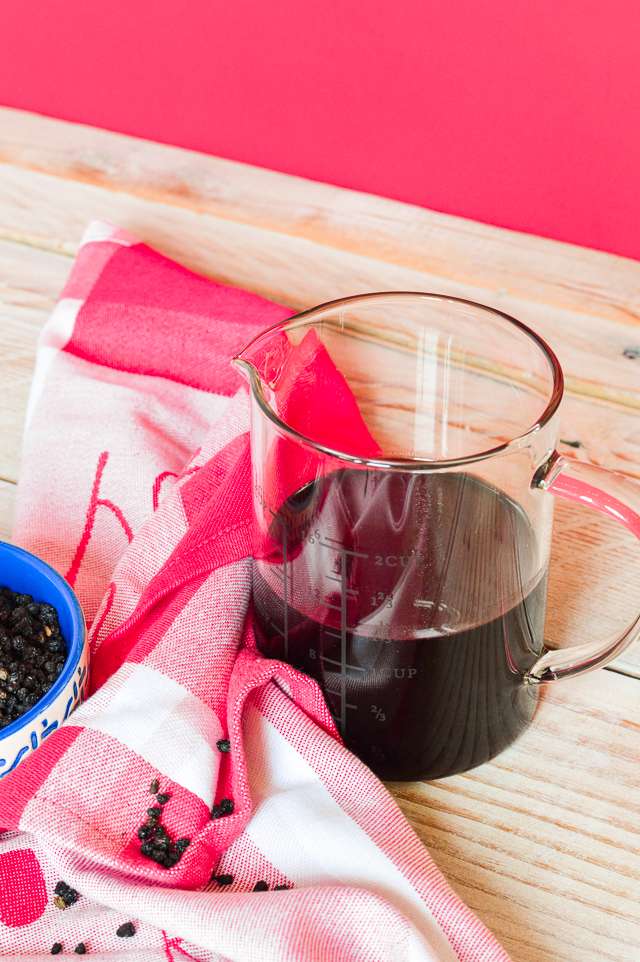 Homemade Elderberry Syrup for natural cold and flu prevention #natural #crunchymom #fluseason Click To Tweet