Happy last Friday in July!  Wah, wah.  This sort of makes me want to cry because that means it is almost August, which means Summer is almost over.  But only sort of because, IT'S FRIDAY!  Because of that, I am definitely not in the crying mood.
Talking about a few of my favorite things doesn't make me want to cry, either.
---
Favorite weeknight meal: Paleo Teriyaki Chicken Thighs with Bok Choy.  I made this dish last week and both Jeremy and I loved it.  Let's just say, it has been a little while since we have eaten any Asian-inspired food.  We both loved our first experience with bok choy, and I think I'm finally convincing Jeremy that chicken can be amazing!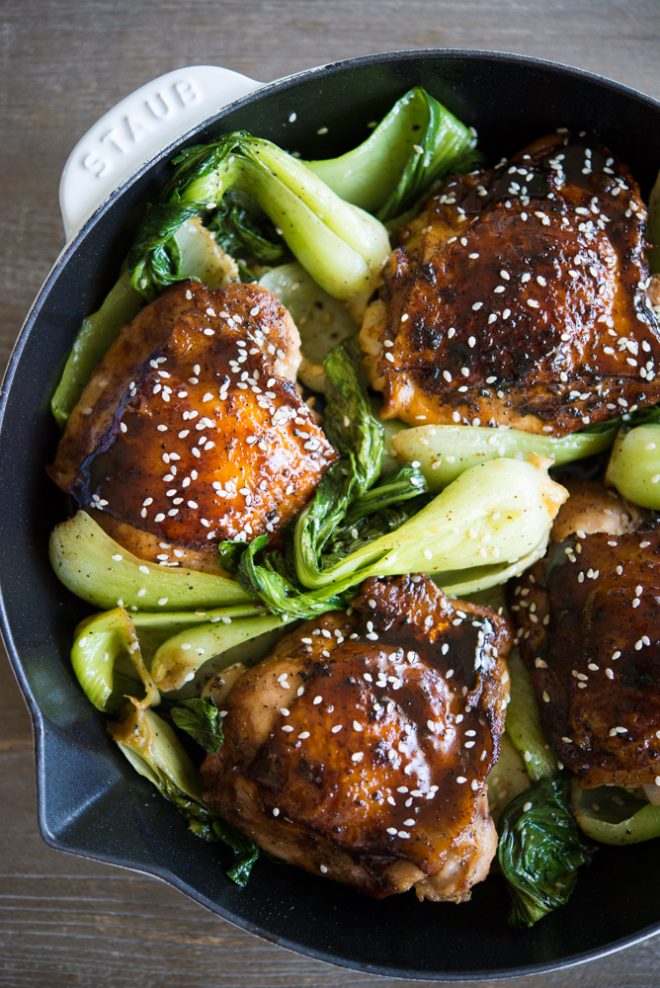 Favorite 2-in-1: A Cozy Coloring Cookbook.  This is beyond genius.  A cookbook that you can not only cook out of, but color in?  So cool!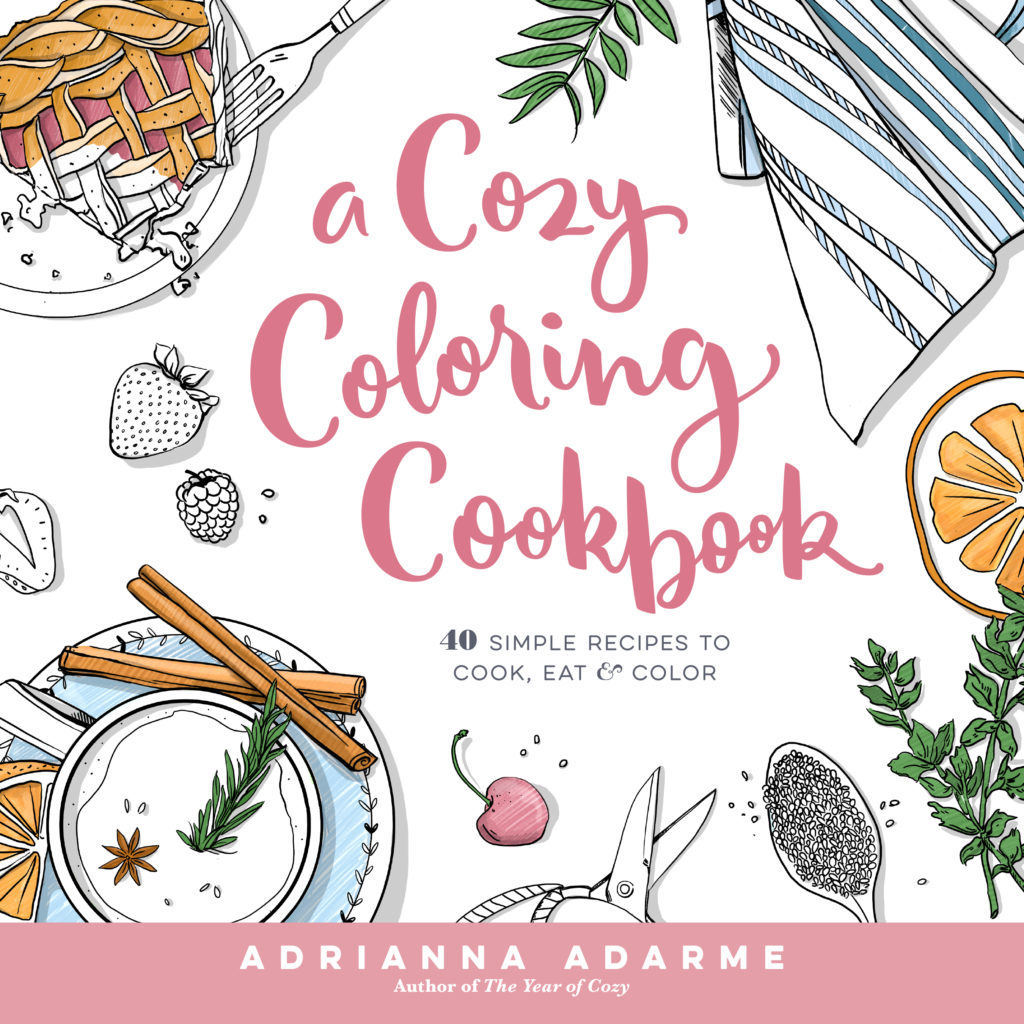 Favorite healthy bite: Tahini Stuffed Dates.  Anything that is also referred to as a tahini bomb pretty much has to be good, right?  Stuffed dates, tahini butter, coconut butter, and chocolate are guaranteed to make for the perfect sweet and salty combo.  I'm thinking holding back at just one or two might be impossible.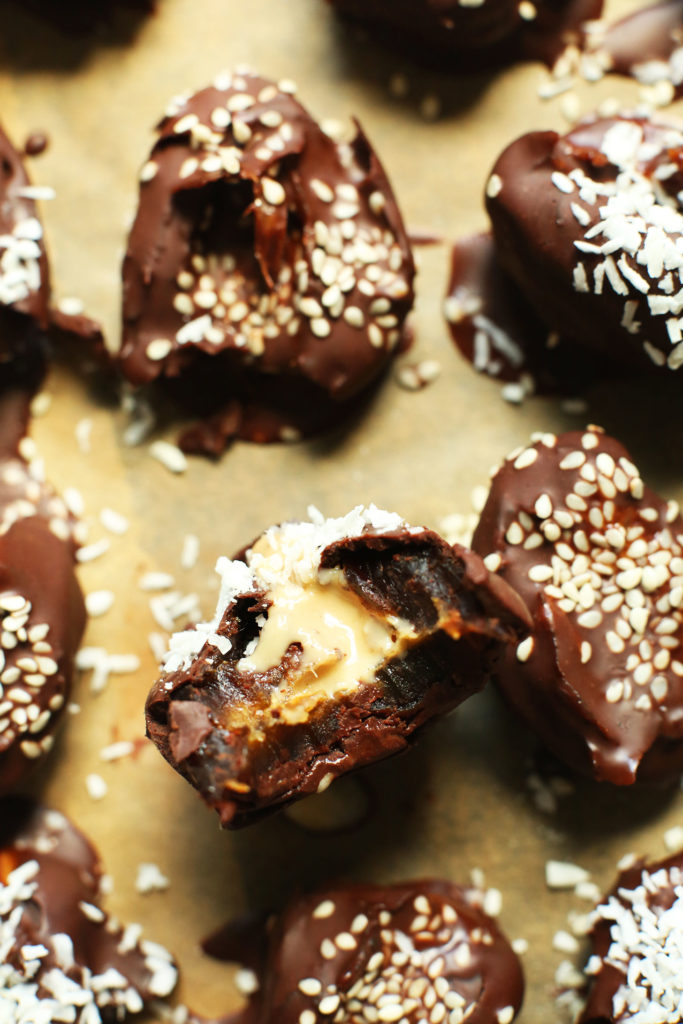 Favorite pop of color: Wildflower Study Pillow.  We recently painted our new master bedroom a light gray with white trim, and used a dark navy + light blue quilt on the bed and navy curtains.  While I am in love with the simplicity of it, a pop of color from these pillows would be pretty perfect.
Favorite buttah: Homemade Cashew Butter with Vanilla Bean and Sea Salt.  It turns out avocados aren't the only food that I am highly sensitive to.  Almonds are another!  I've said goodbye to my beloved almond butter and am mostly sticking to coconut, sunflower seed, and cashew butters for now.  What perfect timing for this recipe!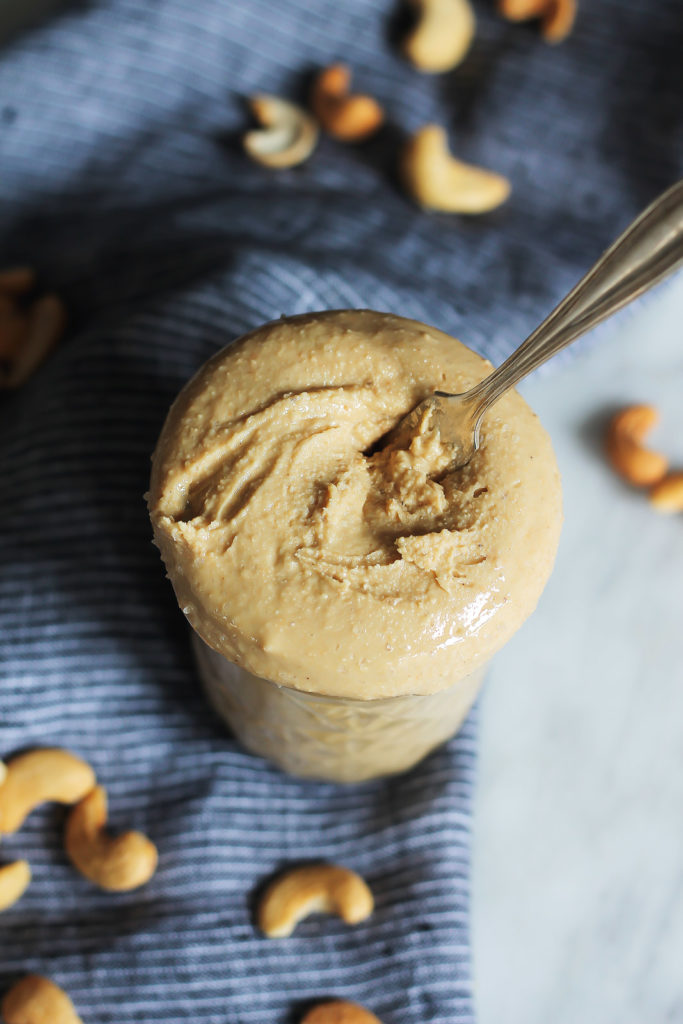 Favorite balls: Mexican Vegan Falafel Bites.  Ever since I have worked a few legumes back into my diet here and there, I have been craving falafel.  I have plans to eat some this weekend (see below), but cannot wait to make these for dinner soon!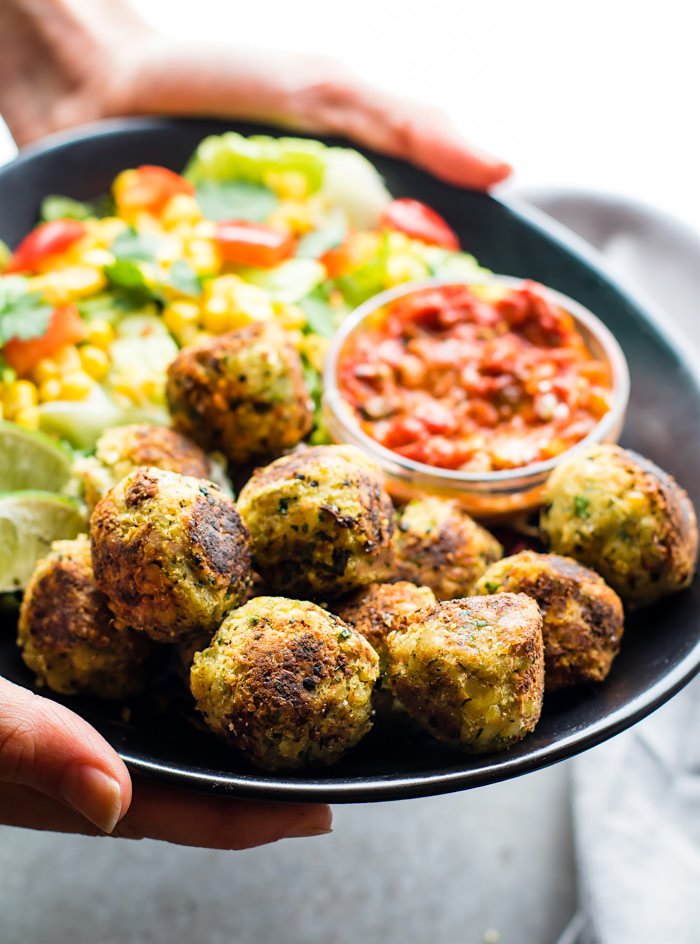 Favorite lemon water accompaniment: Llama Icon Mug.  I have a weird obsession with llamas and alpacas.  Every time I see one in person, on TV, or on something that I can buy, I just get SO ridiculously happy.  Naturally, I need this mug to drink my warm lemon water and collagen peptides out of.  This is also further proof that Anthropologie is a dangerous place.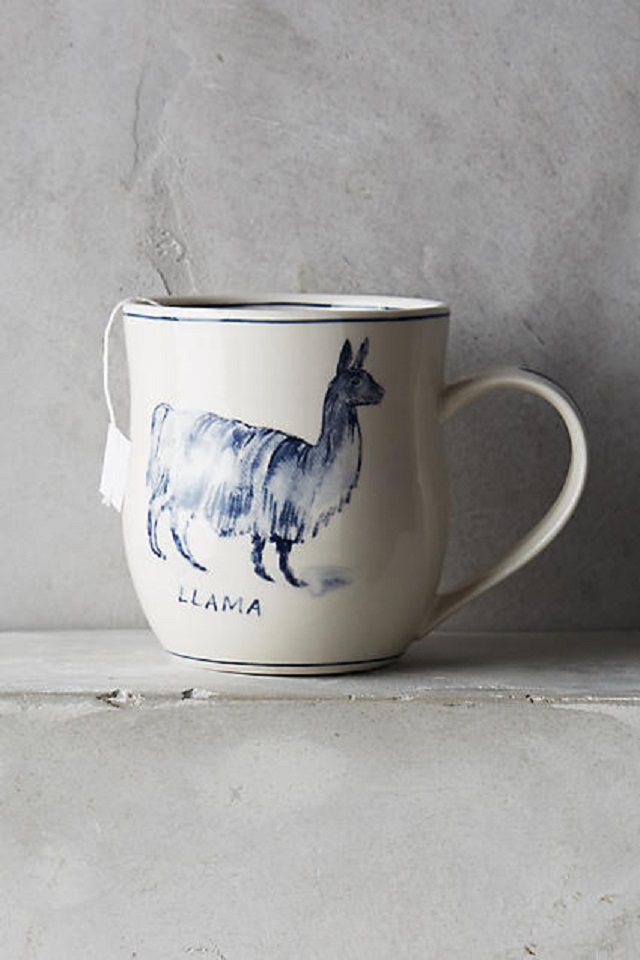 Favorite sweet treat: Mixed Berry Hazelnut Crunch Cream Pops.  I am a total sucker for the berry and coconut cream combo, so these are right up my alley.  The addition of hazelnuts makes for the perfect sweet and salty Summer treat!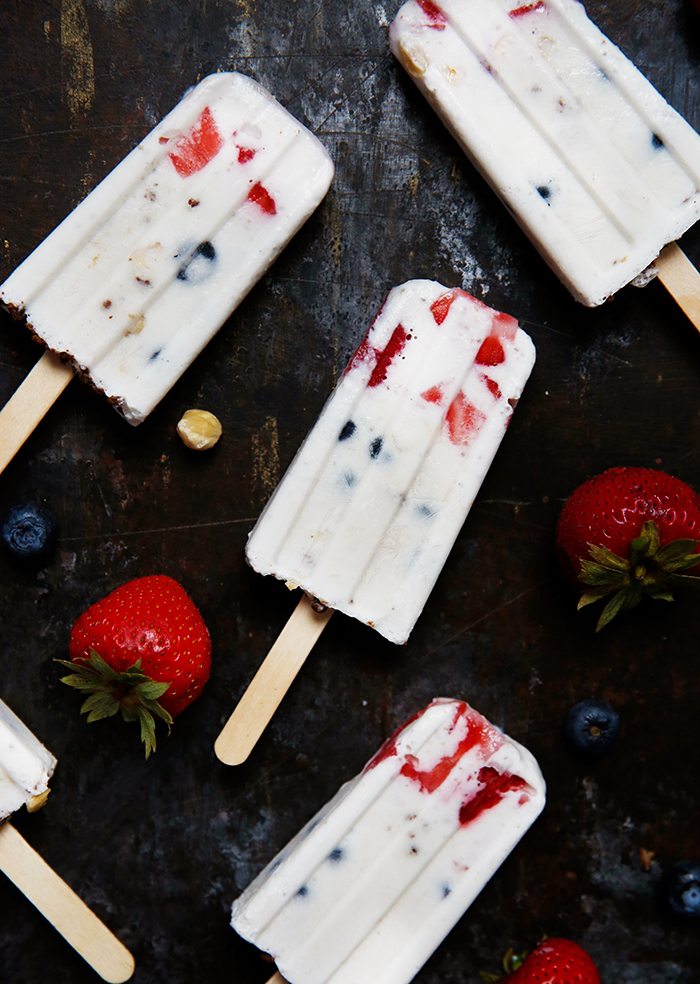 Favorite blast from the past: Tomato, Onion, and Artichoke Chickpea Salad.  For those of you with a plethora of tomatoes popping up in your garden, this is a must-make!  Plus, how can you say no to the deliciousness that is chickpeas?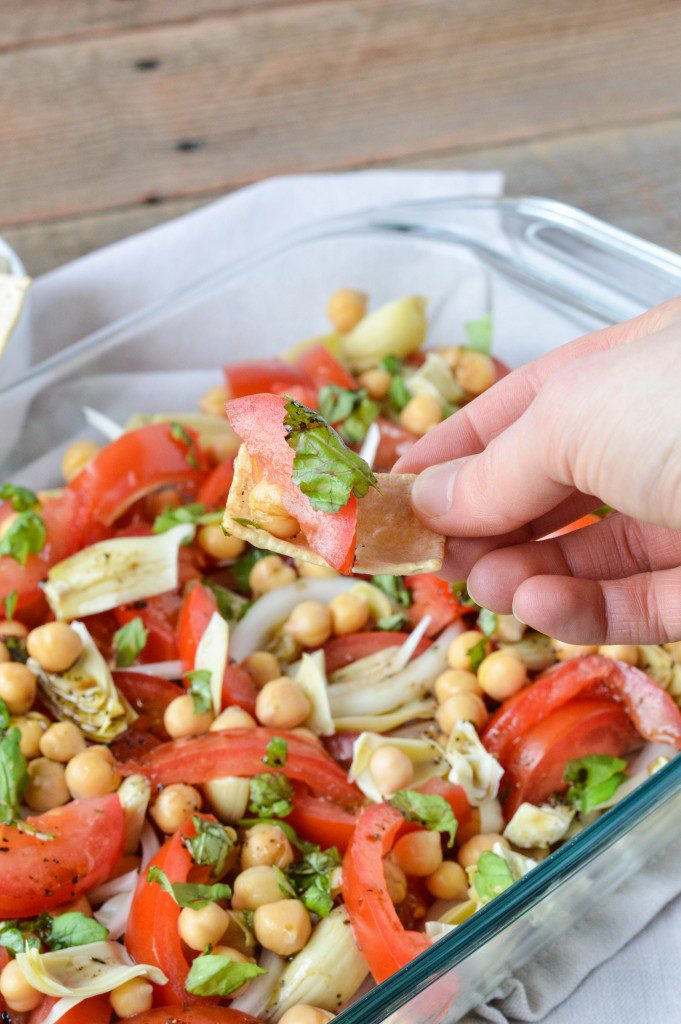 Favorite weekend plans: A trip to Minneapolis, MN.  Jeremy and I cut out of work early this week to head up north for the weekend.  We are currently on day two of family time, MLB baseball, good food, and four days of relaxation!  I'll have a full recap for you next week.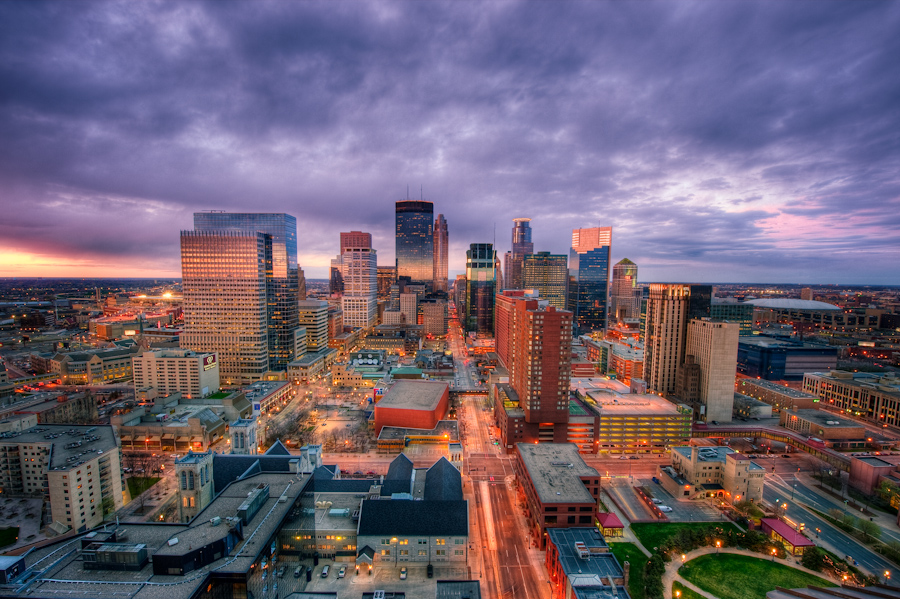 Have a great one, y'all.
Thank goodness it's Friday and we have favorites! #Friday #TGIF #FridayFavorites Click To Tweet