How I'm Cleaning Up My Health and Beauty Routine with Thrive Market.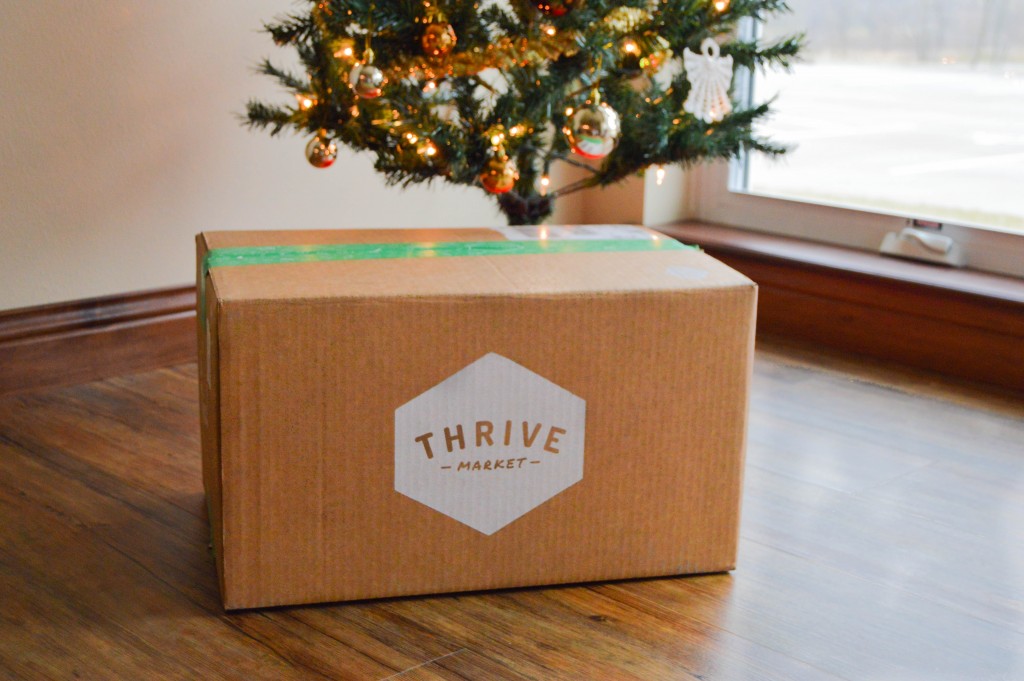 Trust me when I say that you want a box like this under your Christmas tree this holiday season.  Your body and health sure would love to see it, too!
While I have spent months and months cleaning up my diet and eliminating products like gluten, dairy, soy, nightshades, etc., I have continued using all of the same health and beauty products that I have been using for years.  Like many of you, in the past I have relied on choosing products that worked and that were as inexpensive as possible.  I never once looked at the ingredients list or gave a second thought to what was in my shampoo, face wash, or deodorant.  But then I started reading this book, and it really hit me that it is not simply about the food.  It is also about toxins.  I took to Thrive Market to help me clean things up a bit.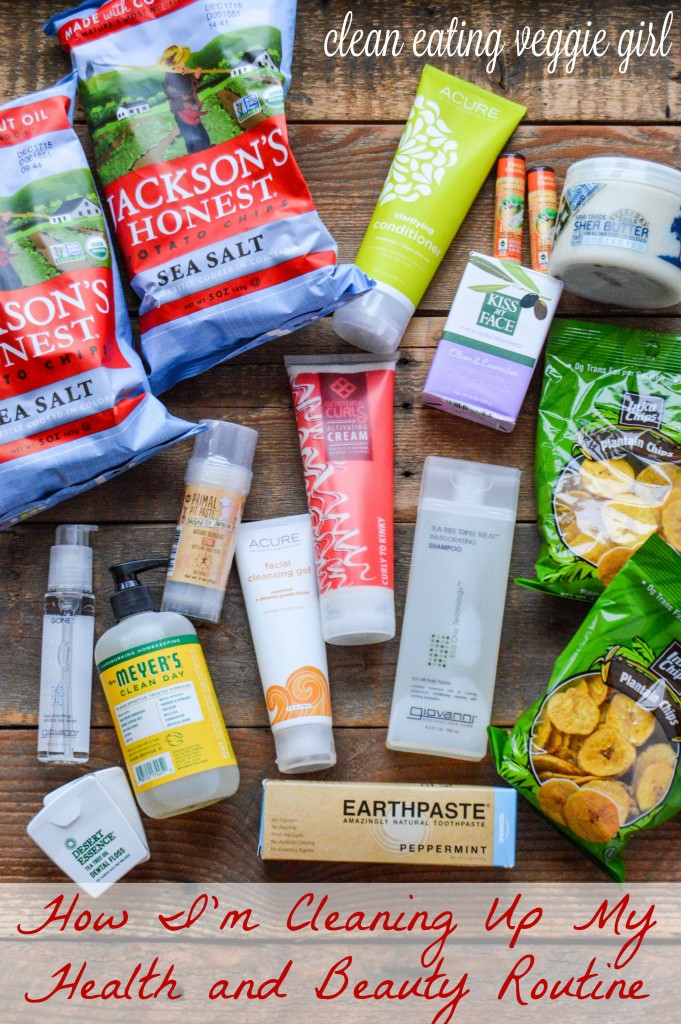 Thrive is similar to Costco and Sam's Club, except it is online and focuses on natural food, supplements, beauty products, and home and personal care.  They have tons of popular brands at discounted prices and offer the ability to conveniently shop from your home.  Generally, the prices of products run anywhere from 25 to 50% below retail, so it is a service that can make both your body and your wallet happy.
On Black Friday, I sat my butt down on my computer and spent nearly two hours browsing the Thrive website.  And while I know that some of these products are only getting me closer to a healthier routine, I am happy to know that I am putting less gluten, parabens, and other chemicals into my body.  Slowly but surely I hope to continue to research and revamp the products I use on a day-to-day basis.  But for now, let's check out how I am beginning to clean things up… literally and figuratively!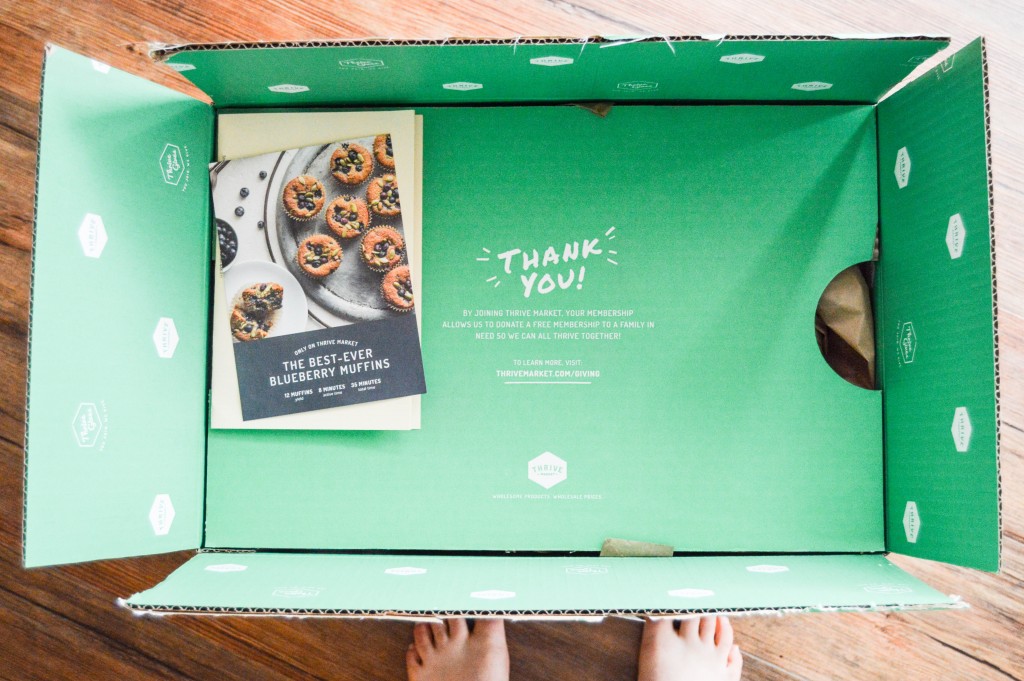 The anticipation of opening this box was quite similar to unwrapping presents on Christmas morning.  Is that weird?  I can't be the only one who gets just a wee bit excited when it comes to new health products.  I was especially excited knowing that I would soon be replacing so many of my gluten and chemical-laden health and beauty products with cleaner options.  Oh, and I had a couple of snacky items hidden in that box, too!
I have to mention how impressed I was with the packaging.  Each item was taped shut to prevent spills, and my fragile food items were separated with a divider in the larger box.  Thrive gets an A+ for that.  As I pulled each item from the box, the A+ turned into an A++.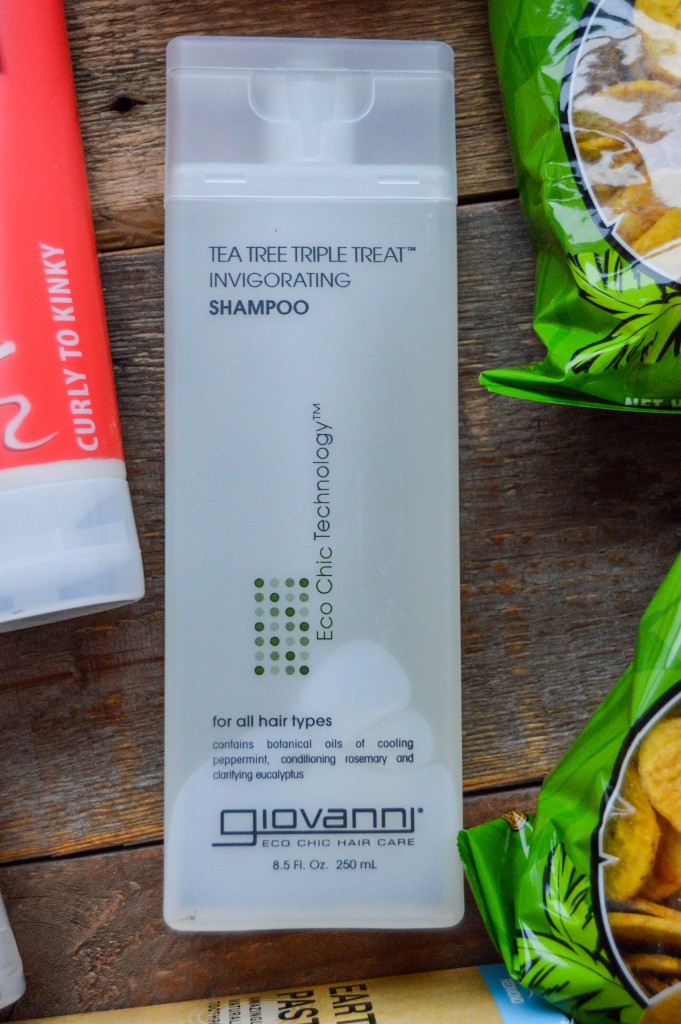 I started by cleaning up my hair products.  Before Thrive, I used Head and Shoulders for dandruff as my shampoo.  Since I wanted something with tea tree oil (which can be good for dandruff), I decided to try the Giovanni Tea Tree Triple Treat Invigorating Shampoo.  I appreciate that it is vegan, paraben-free, phthalate-free, and sulfate-free.  Plus, how can you not love a shampoo made with essential oils?  I feel like I'm at a spa whenever I use this.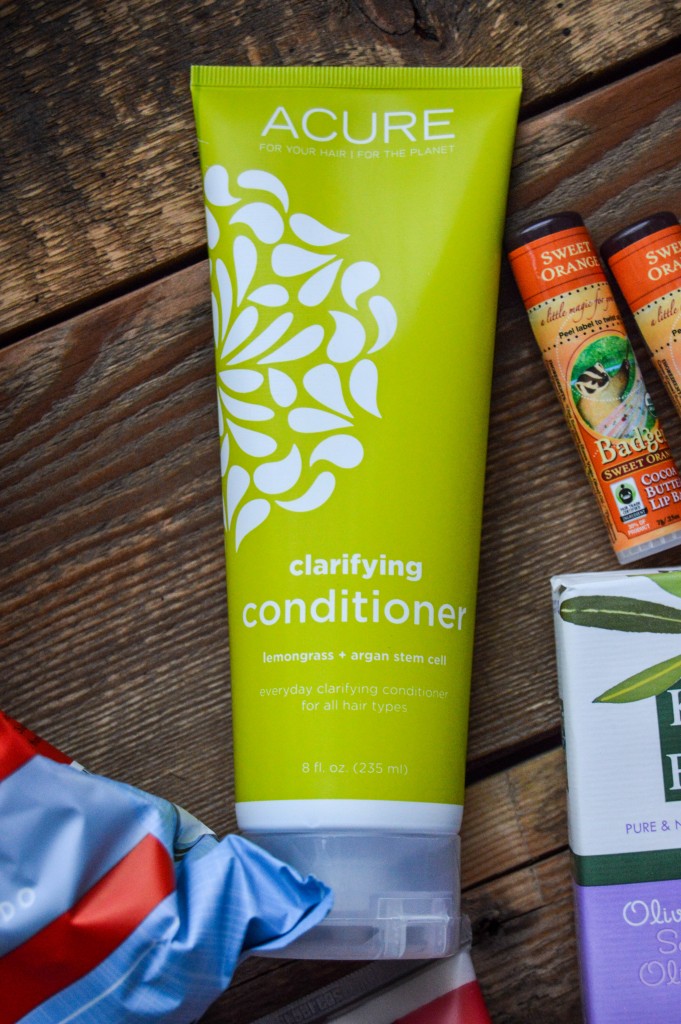 I swapped out my cheapo Suave conditioner with this clarifying conditioner from Acure.  It is vegan, gluten-free, paraben-free, phthalate-free, and sulfate-free, and contains zero preservatives or artificial ingredients.  It also smells ridiculously good thanks to the lemongrass and various essential oils.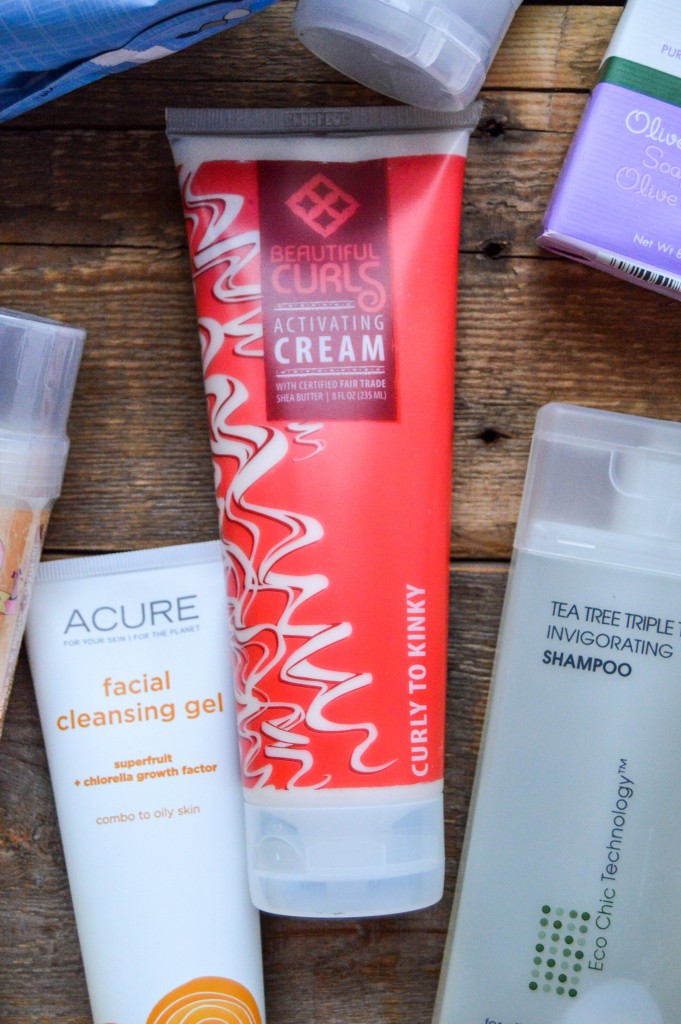 Since I tend to have curly, unruly hair, I knew I could not simply throw away all of my current chemical-laden styling products.  I needed something good to replace them with.  I picked up this Beautiful Curls Shea Butter Curl-Activating Cream.  While it is free of a lot of the not-so-great ingredients, it is also certified fair trade, which I appreciate.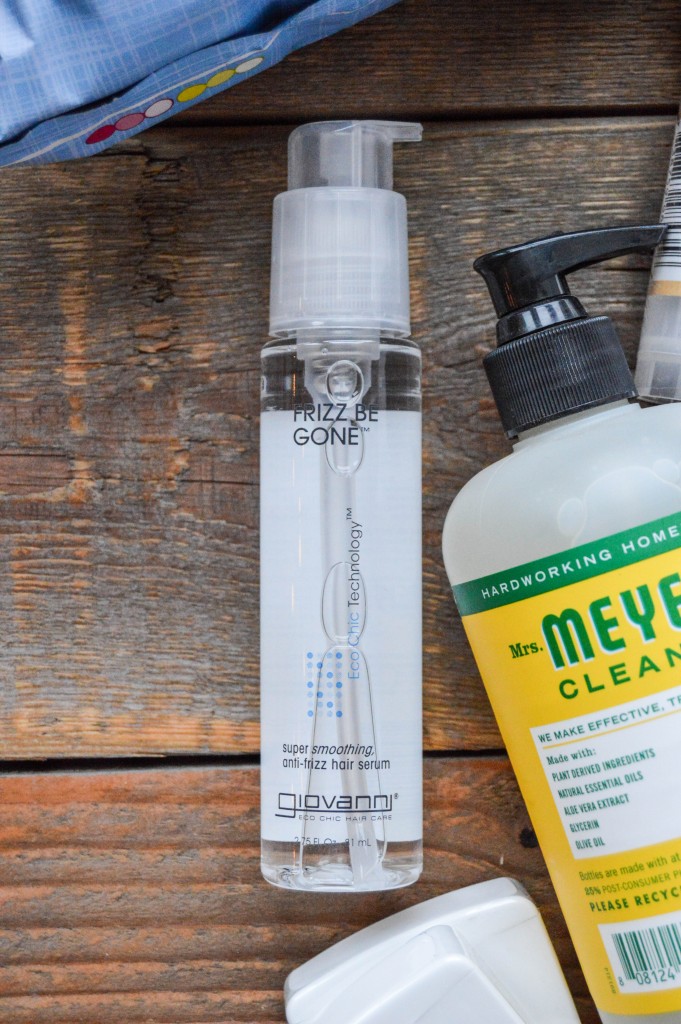 I also switched out my frizz treatment with this Frizz Be Gone from Giovanni and I love it.  It works super well and smells ridiculously good.  It's no wonder Jeremy always tells me that my hair smells so good 😉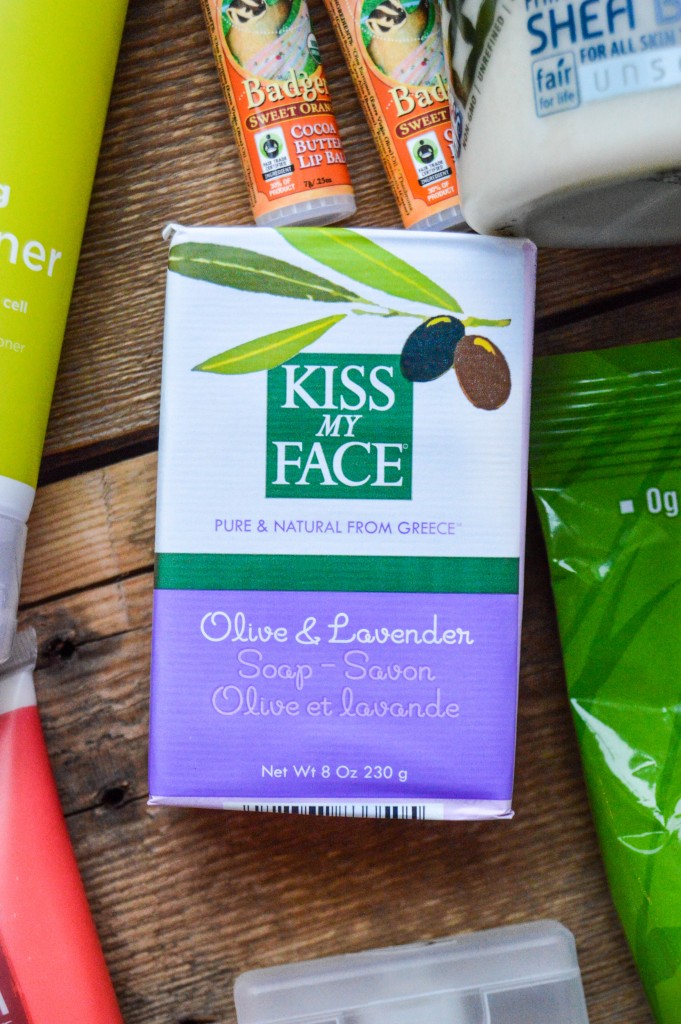 The next step was to change up my body products.  I dumped my Victoria's Secret body wash and loofah for a bar of Kiss My Face Olive & Lavender bar soap.  This soap is totally green and not pretty, but it smells really good and is super calming.  The ingredient list is very minimal, and through Thrive it also happens to be more than a dollar cheaper than I would find it at my regular drug store.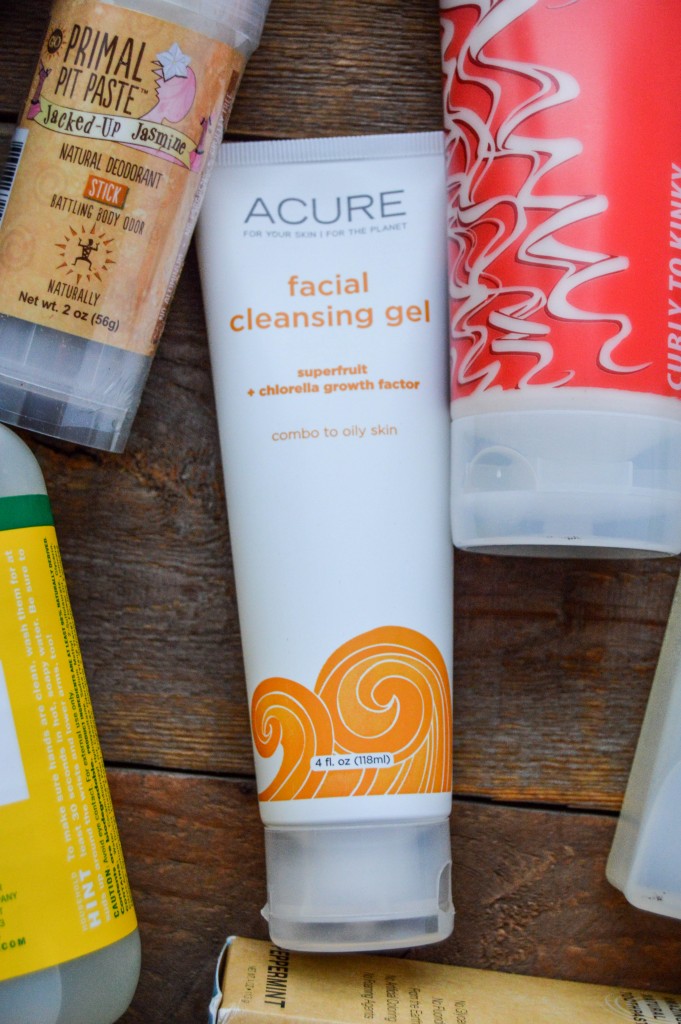 There is that Acure brand again!  This is probably one of my top picks out of everything that I purchased.  I was very nervous to swap out my face wash for something different.  I have acne-prone skin and have used Cetaphil for quite some time now with pretty good luck (my diet also helps immensely).  But when I read that Cetaphil contains parabens, I figured it was at least worth trying something new.  After going back and forth between various products, I eventually decided on this facial cleansing gel.  It is gluten, soy, paraben, sulfite, dye, and fragrance free.  It still smells amazing thanks to essential oils.  So far, I really like the way it works.  My fingers are crossed that it continues to do good things for my skin.  P.S. It cost me $6.45 and at my local health stores it is almost $10.00!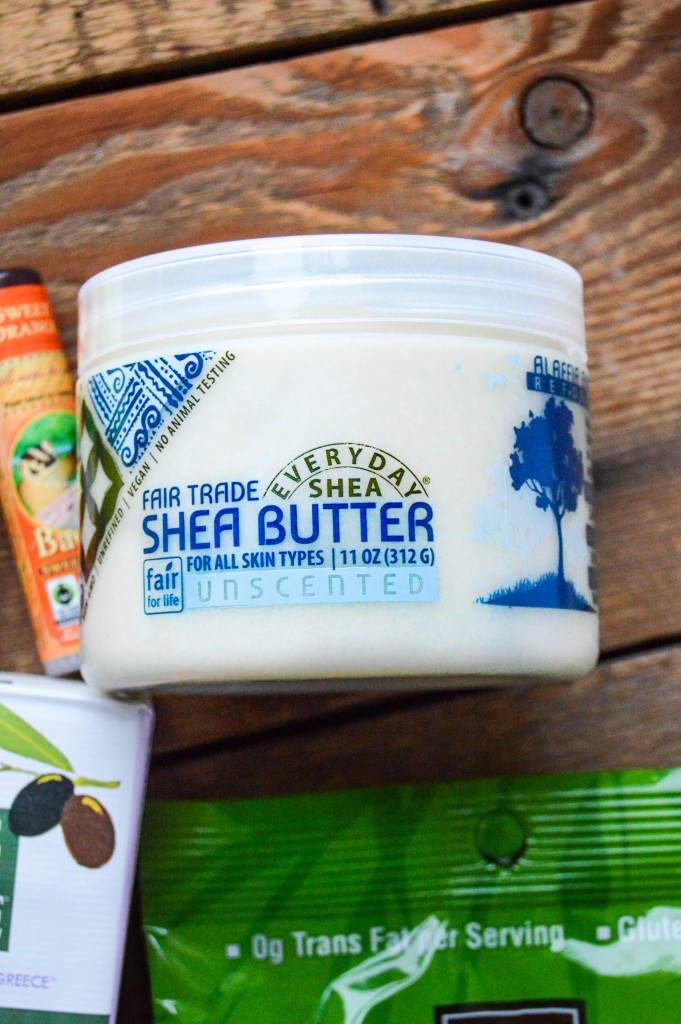 I'm not 100% sure what to think of this unscented Shea Butter quite yet.  I originally bought it to use as a facial moisturizer because the ingredient list is awesome: just handcrafted shea butter.  While I am continuing to use it at night after I wash my face, it is a bit difficult to work with and does not leave my skin as smooth as I would like.  I have since found a creamier moisturizer to use in the morning before putting on my makeup, so this is only being used in the evenings.  Fair warning, unscented shea butter does not smell the greatest.  So if you are super sensitive to smell, you might want to try something else.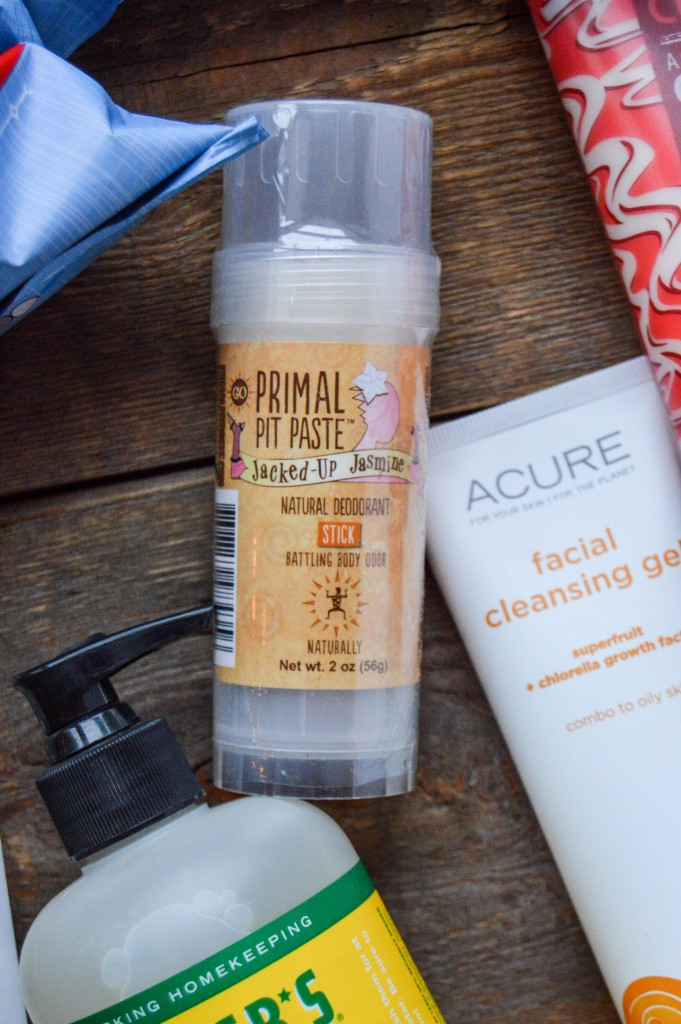 Deodorant is a super sticky topic for me.  You see, I sweat a lot, and the last thing I want to do is stink.  For the past ten years or so, I have always used a clinical strength antiperspirant, but those are full of aluminum.  In an effort to be aluminum-free, I did my research and ultimately landed on this Primal Pit Paste in the Jacked-Up Jasmine scent.  First: the ingredient list is awesome and it smells really good.  Second: I am definitely sweating more (is that really a bad thing since sweating is our body's way of detoxing?), but it's nothing that I am embarrassed about.  Third: I am applying this more often than my clinical strength antiperspirant.  With all of those things to consider, I still plan to continue using natural deodorants.  I may try out some other brands, but I believe a little sweat is worth it to be aluminum-free.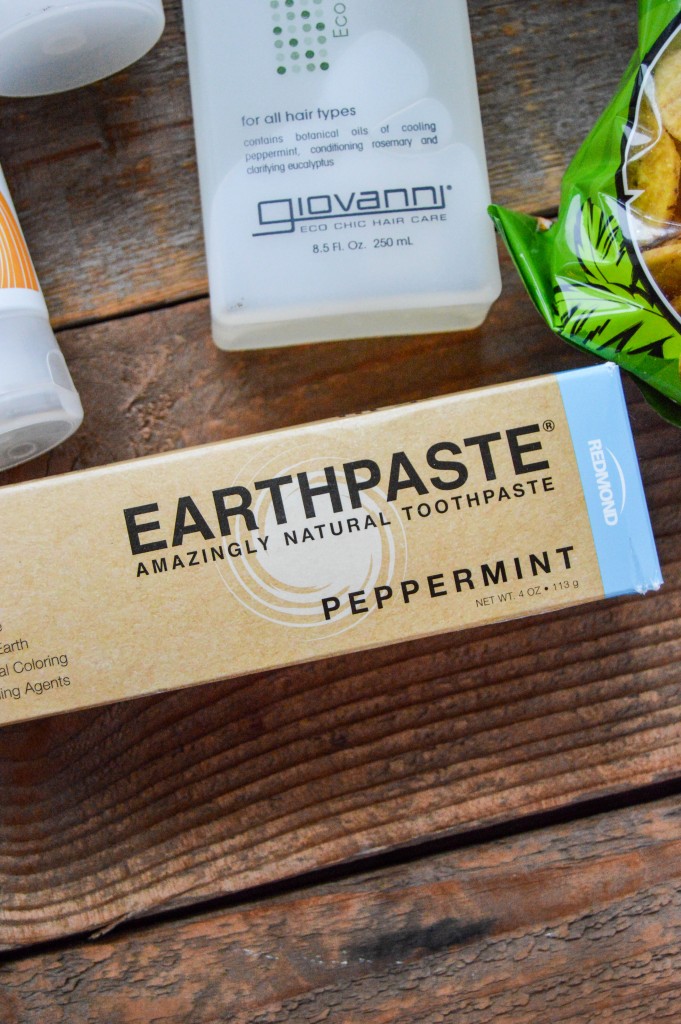 I have been a fluoride-containing toothpaste user for almost all of my life.  I researched and researched various toothpastes on Thrive's site, and ultimately decided on this Peppermint Earthpaste thanks to its awesome ingredient list.  It also has great reviews, so I was convinced.  And while I still love the ingredient list, taste, and am not bothered by the texture, I don't feel like it leaves my mouth feeling super clean.  Maybe I just need to get used to the fact that it isn't laden with chemicals?  Regardless, I may try out other brands to see if I find a natural version that I like even better.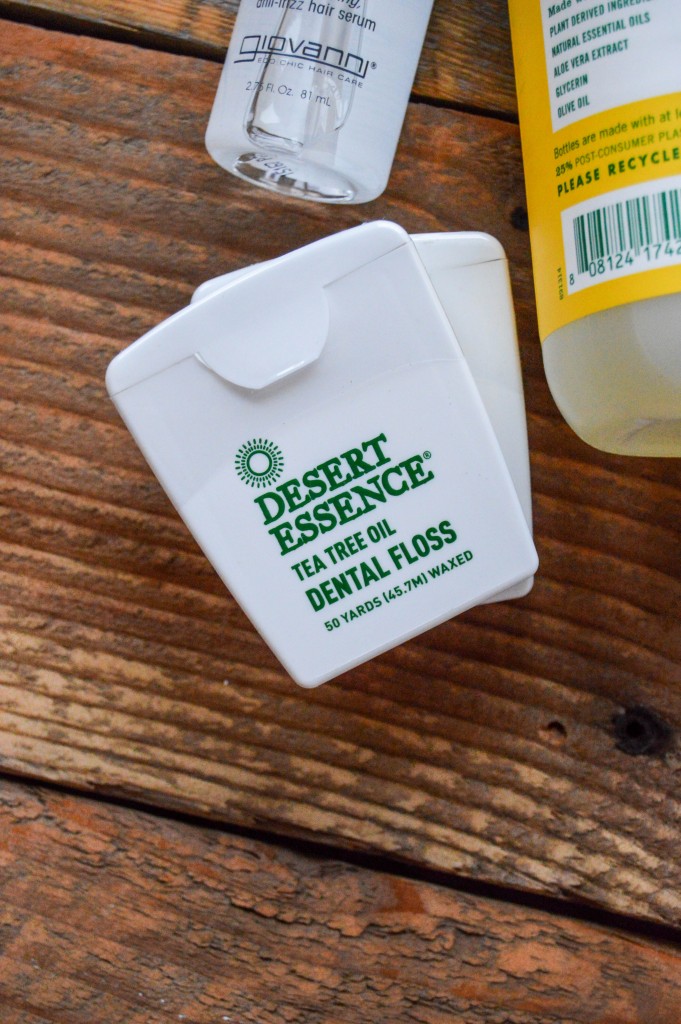 Who knew there was such a thing as "natural" dental floss, right?  And since it's pointless to pick out a natural toothpaste and then use regular floss, I picked up a couple of these for at home and in my purse.  I always, always have floss with me.  Food in my teeth is a serious pet peeve of mine.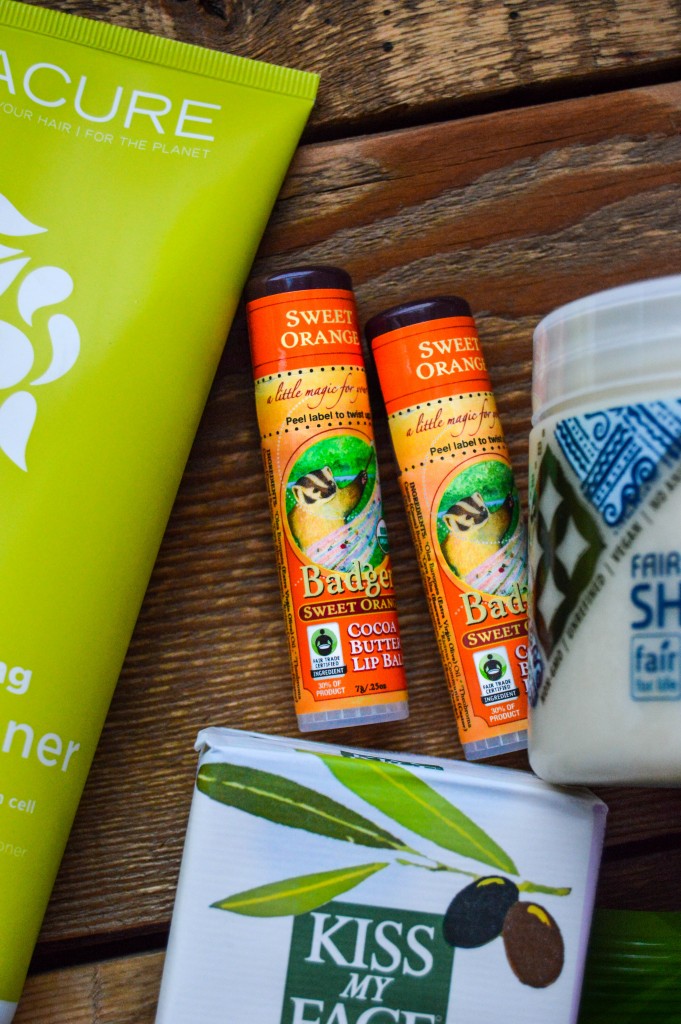 This Sweet Orange Badger Cocoa Butter Lip Balm is another big win from Thrive.  It's organic, gets its amazing scent from essential oils, and it leaves my lips feeling really soft.  I'll definitely be buying this again, and I cannot wait to try out some of the other flavors.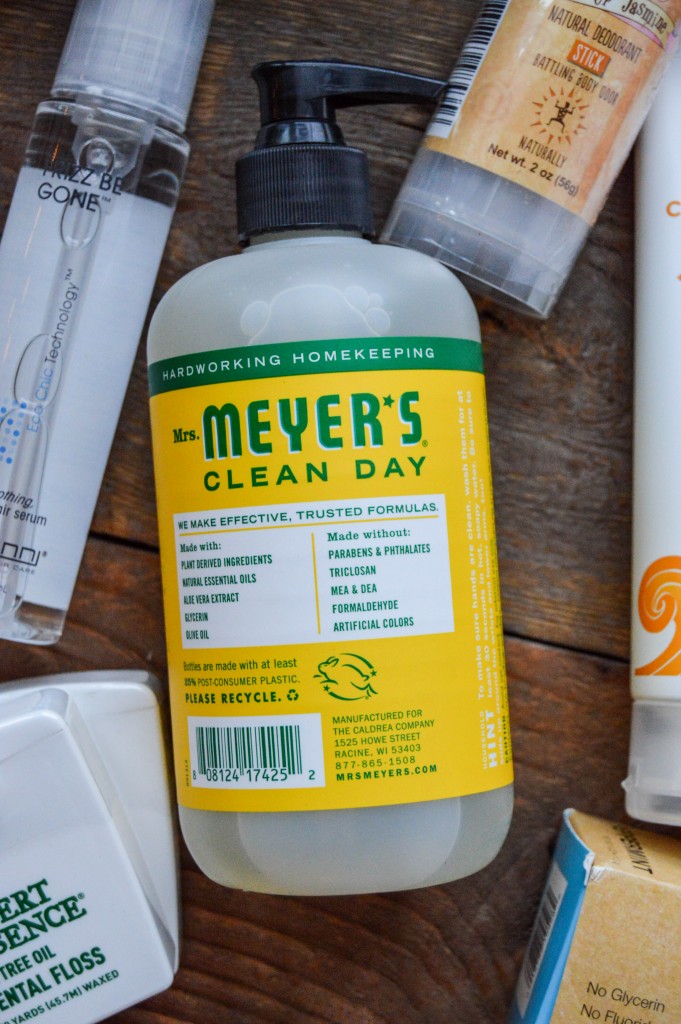 You guys, I am obsessed with the scent of this hand soap!  And while I need to do some more research on some of the ingredients that it contains (I am quite certain I can find something "cleaner"), I am excited to continue using it and possibly trying some of the other scents available from this line.  Does anyone have any natural hand soaps that they love?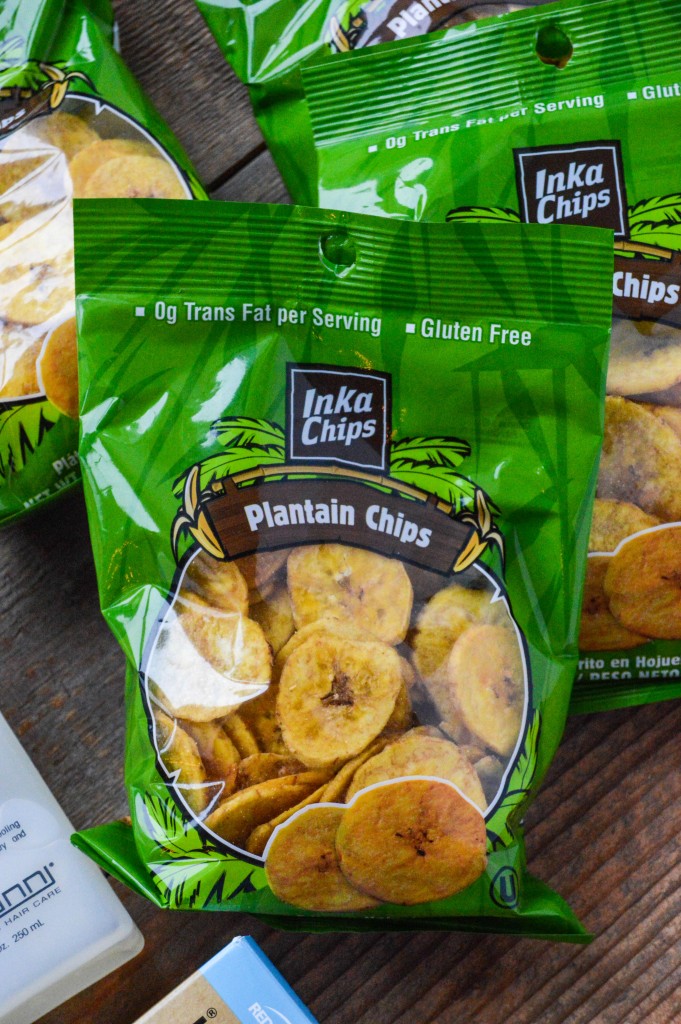 I absolutely could not place a Thrive order without throwing in a few bags of my favorites snacks.  I ordered four bags of these plantain chips (for about $.50 cheaper than I can buy at my local grocery stores), and really should have ordered more.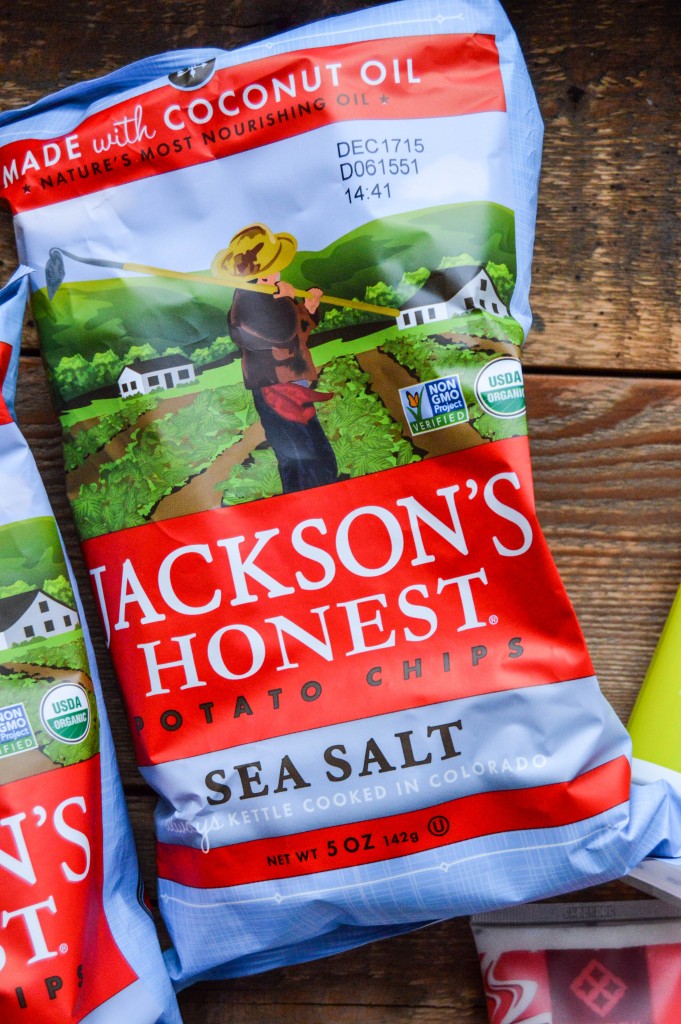 I also picked up two bags of my favorite brand of potato chips from Jackson's Honest Potato Chips.  I ordered them thinking I had selected the sweet potato variety.  I am sure you can only imagine my surprise and disappointment when I opened the bag and saw REGULAR potato chips (A.K.A. nightshades).  Ugh!  Lesson learned: read the description and label better.  I'm sure Jeremy doesn't mind that he accidentally received two bags of delicious potato chips.  I also somehow won SIX BAGS of the sweet potato variety through an Instagram giveaway last week, so I don't feel too terrible about it anymore!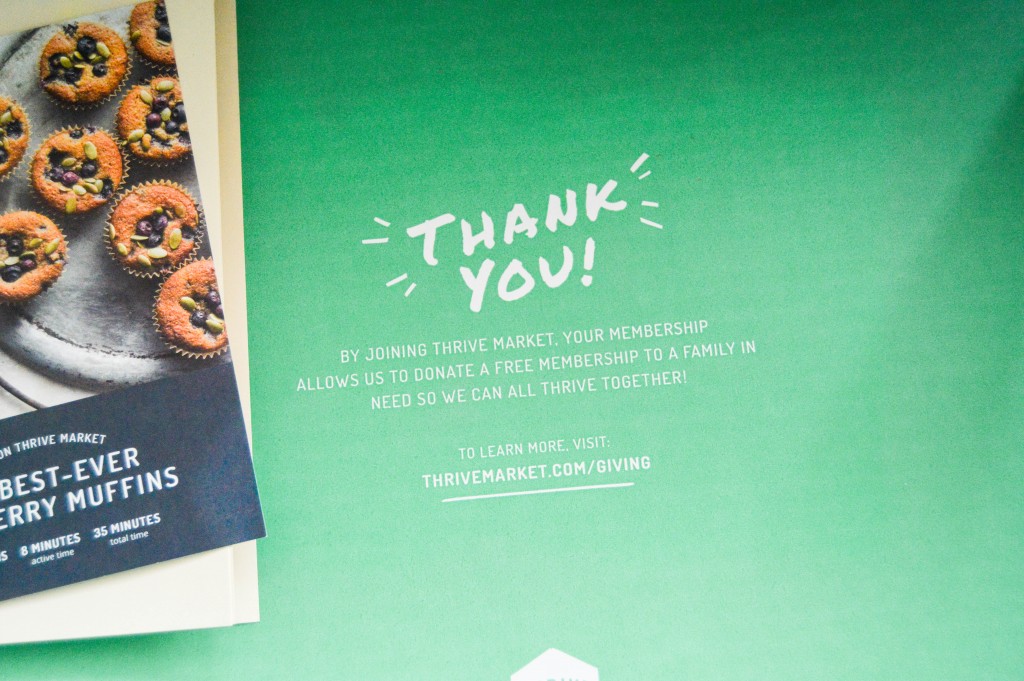 One final reason that I love Thrive Market is that the company donates a free membership to a family in need for each new member who joins.  Talk about sharing the wealth and love!
Now I want to know from you, which natural health, beauty, and home products do you use and love?
How I'm Cleaning Up My Health and Beauty Routine #Paleo #glutenfree
Click To Tweet
This is not a sponsored post.  The links used above, however, are referral links.  I will earn a small portion for every membership that is purchased.  Thank you for supporting CEVG and enabling me to continue working towards better health!