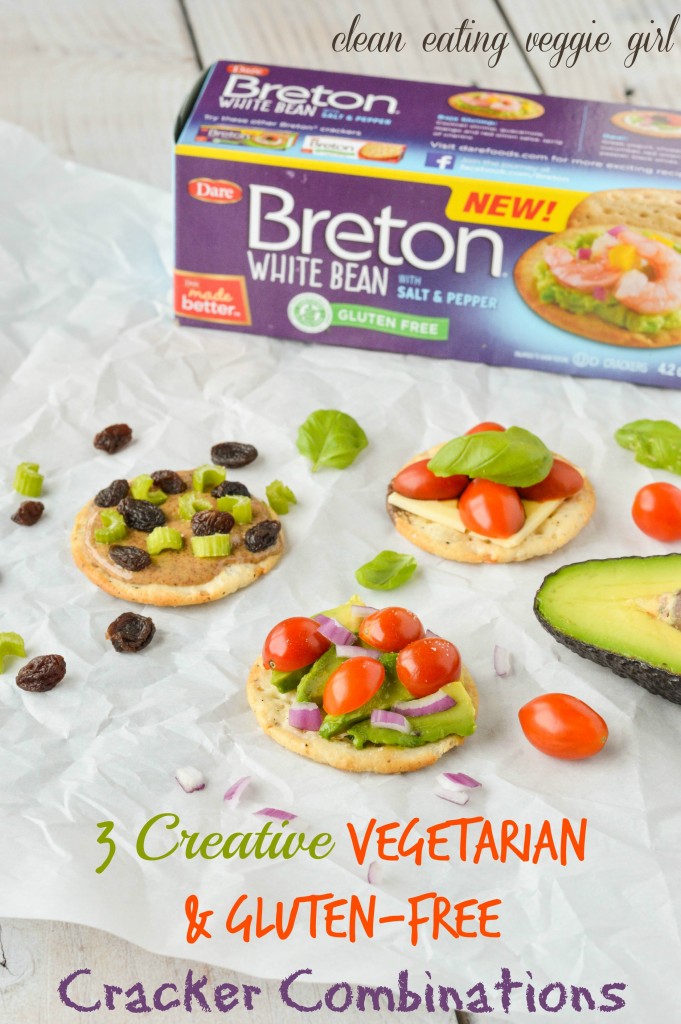 Memorial Day is only three days away!  In celebration of the "unofficial" kick-off to summer, I am sharing three creative ways to top your crackers this entertaining season.  An added bonus is the fact that all three ideas just so happen to be vegetarian and gluten-free!
The simplicity of cheese and crackers is good.  But that combo is so last year.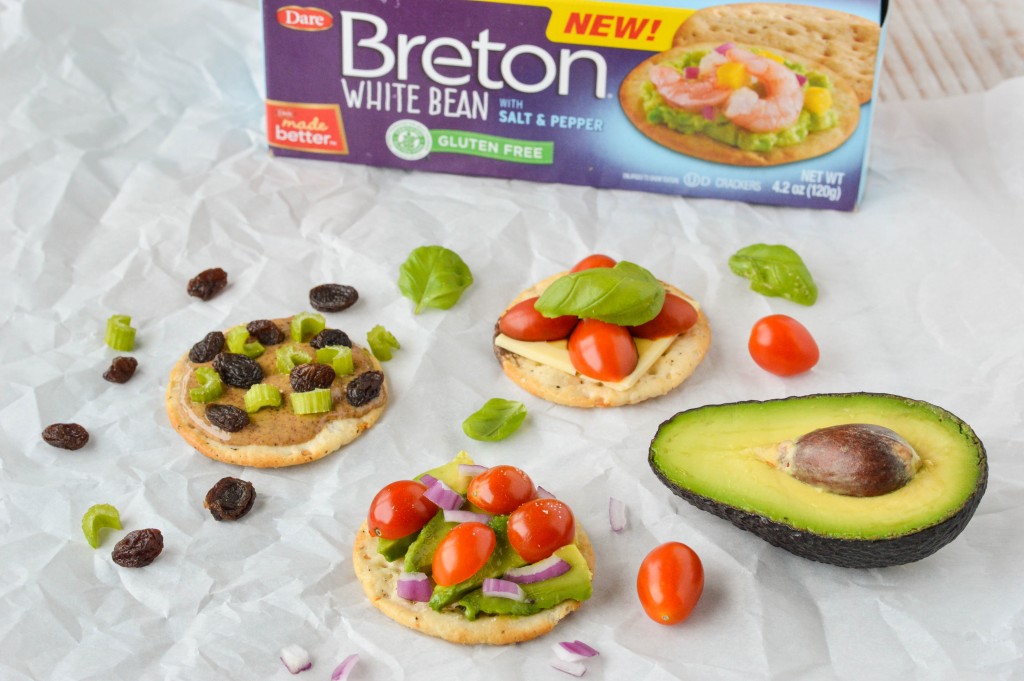 When I was given the opportunity to come up with some crazy fun and unique recipes using Breton White Bean with Salt & Pepper crackers, I jumped at the chance.  Now that I am eating gluten-free, social gatherings tend to be pretty difficult as I attempt to navigate my way through the food table to find something that I can eat.  It certainly is not the most fun experience.
Thank goodness for Breton!  Their crackers are not only labeled as gluten-free, but they are also certified by the National Foundation for Celiac Awareness Gluten Free Certification Program as being such.  I am also kind of obsessed with the fact that they get their 2 grams of protein and 2 grams of fiber from navy beans and arrowroot flour.  This bean-loving girl is loving that!  Here is to hoping that all of my family and friends are reading this post and now know what to serve me at their next party.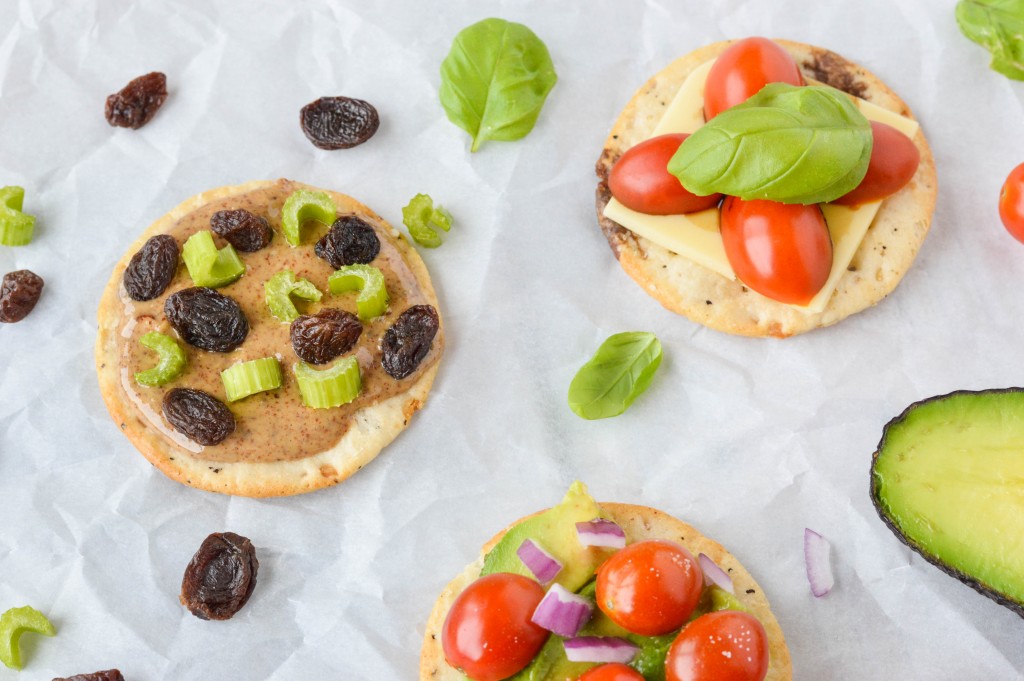 I am a big fan of creative recipes, but I don't let that creativity stop at breakfast, lunch, or dinner.  I like to carry it all the way into my snacks, too!  Whether we are talking about a healthy after work or weekend snack, or a "fancy shmancy" party with friends or family, creative cracker toppings are a must.  Crackers and cheese are great, but I like to challenge myself to impress others with my weirdly creative brain.  Even if I am just impressing myself with a mid-day snack like I did on this day, mixing things up helps to keep healthy eating fun and interesting.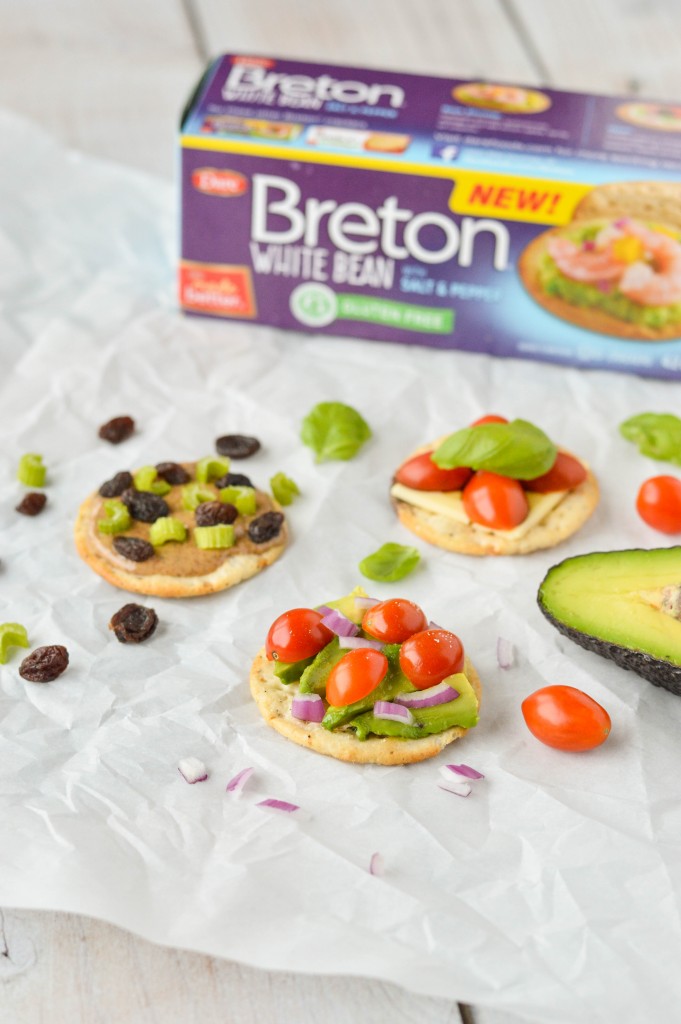 I am a sucker for anything that can be deconstructed.  Perfect example: these.  For some reason there is just something so fun about breaking things down and getting back to the basics.  For the three cracker creations that I am sharing today, I focused on three sides/snacks that I truly love: guacamole, caprese salad, and ants on a log.  All three have a savory aspect involved and pair wonderfully with the white bean crackers.
Three Creative Vegetarian & Gluten-Free Cracker Combinations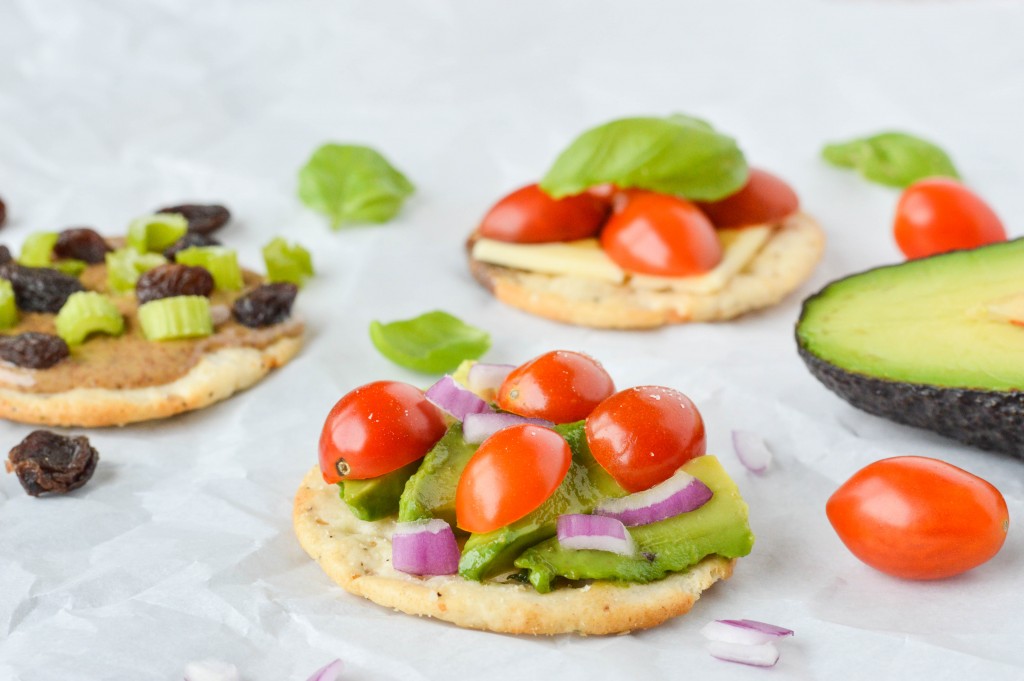 Deconstructed Guacamole Crackers
Breton Gluten-Free White Bean with Sea Salt & Pepper Crackers
ripened avocado, chopped
cherry or grape tomatoes, halved
red onion, diced
fine sea salt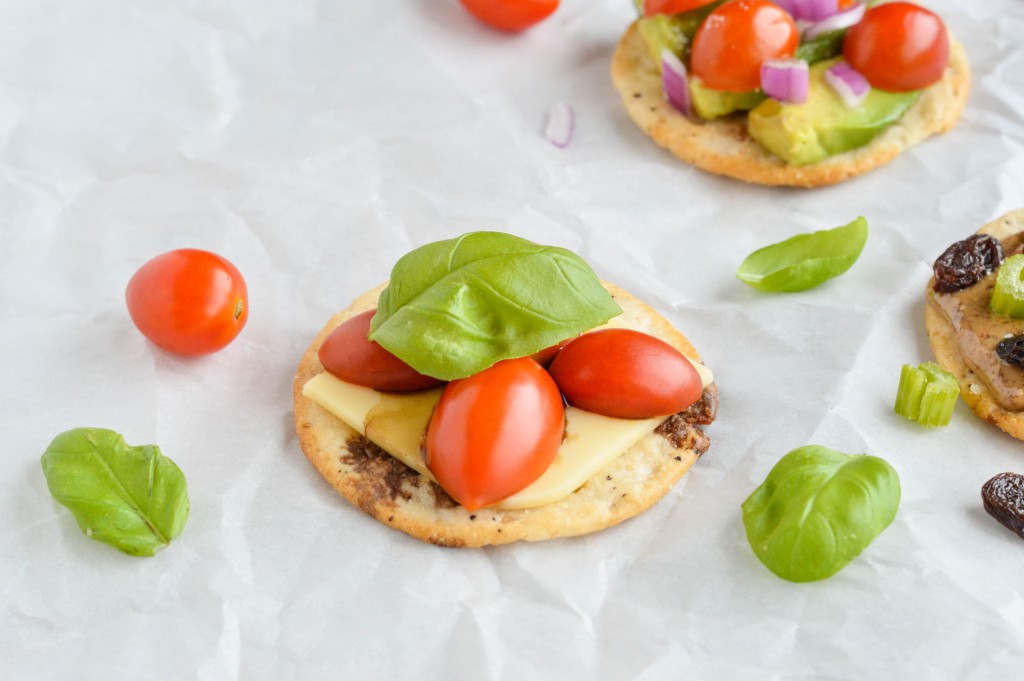 Deconstructed Caprese Salad Crackers
Breton Gluten-Free White Bean with Sea Salt & Pepper Crackers
mozzarella or white cheddar cheese OR vegan cheese of choice, sliced to fit crackers
cherry or grape tomatoes, halved
balsamic vinegar reduction
fresh basil leaves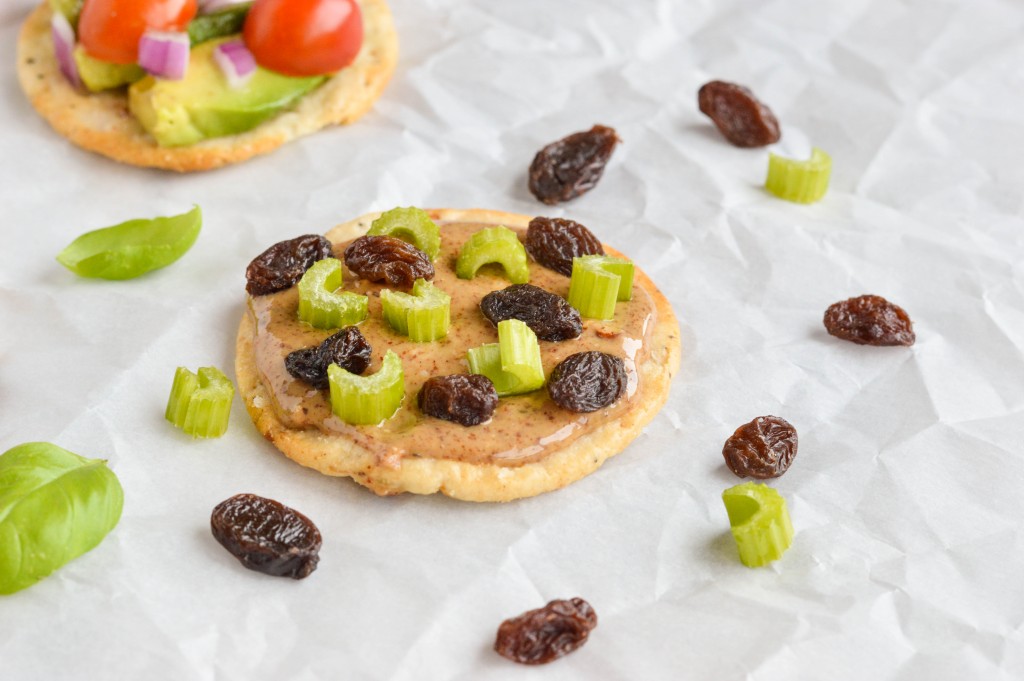 Deconstructed Ants on a Log Crackers
Breton Gluten-Free White Bean with Sea Salt & Pepper Crackers
crunchy almond or peanut butter (creamy is fine too)
celery, diced
raisins
You now officially have zero excuses when it comes to serving fun snacks this coming weekend and all of the summer weekends ahead.  Major bonus: these are all super easy!
Three Creative Vegetarian and Gluten-Free Cracker Combinations for Summer #glutenfree #vegetarian #snack
Click To Tweet
If you were making your own deconstructed cracker combination, what would yours consist of?
I was selected for this opportunity as a member of Clever Girls and the content and opinions expressed here are all my own.