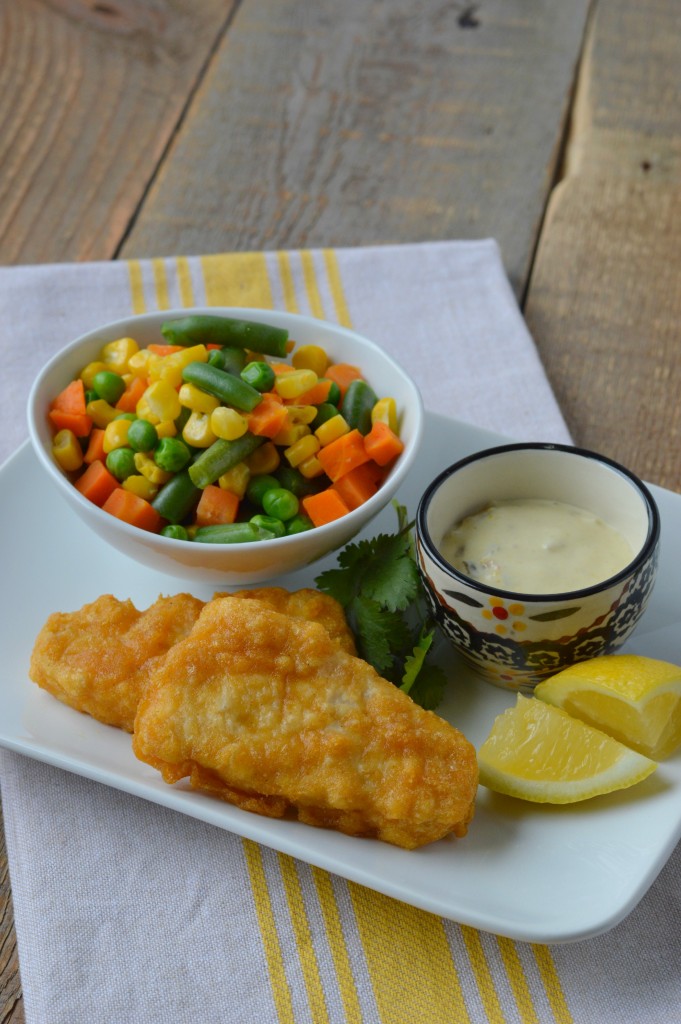 Maybe some days you feel like eating fish.  Other times, you may feel like eating vegan.  So what happens if you have both feelings at the same time?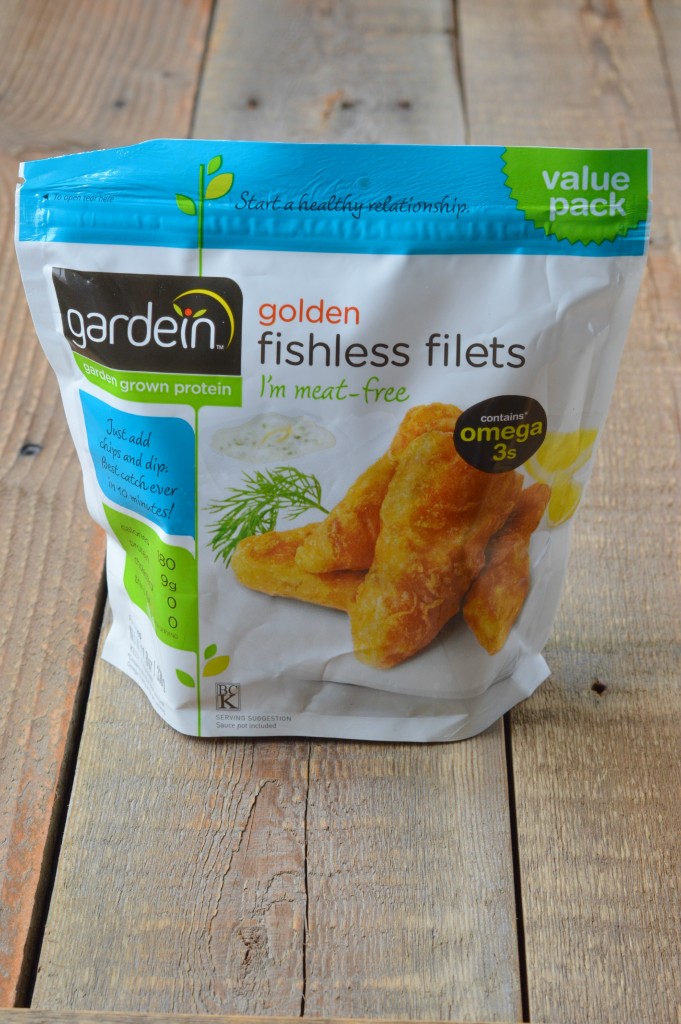 In that situation, I'd recommend buying Fishless Filets from Gardein™ (garden + protein = gardein), whipping up an easy peasy homemade tartar sauce (recipe below), and going to town!  You'll feel good about what you're doing for the planet and animals.  You'll feel good about the taste.  And your tummy will feel satisfied.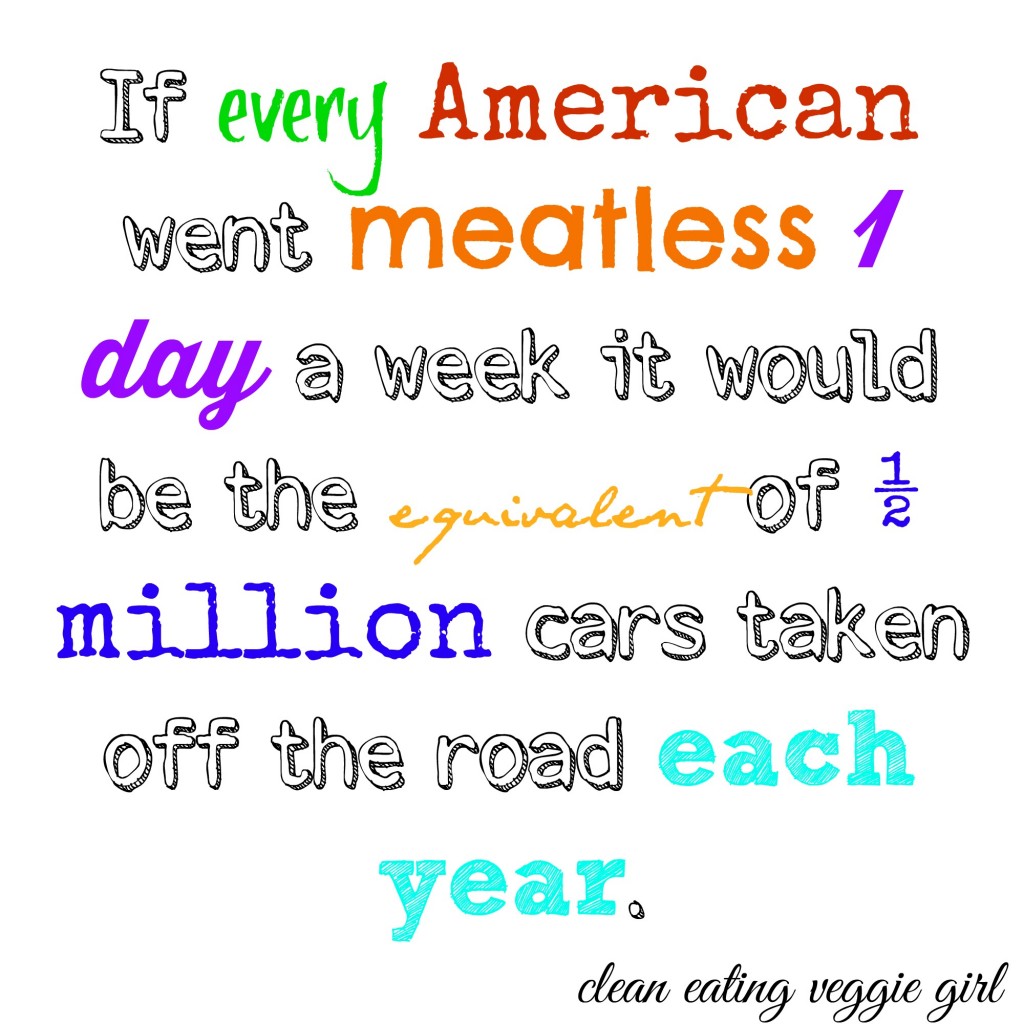 Crazy, right?  It's amazing the difference that one meatless meal per week can make!  Can you imagine the benefits our planet would receive if we all went meat-free several times per week?  We could see truly impressive effects.
It is not simply about being meat-free and sustainable, though…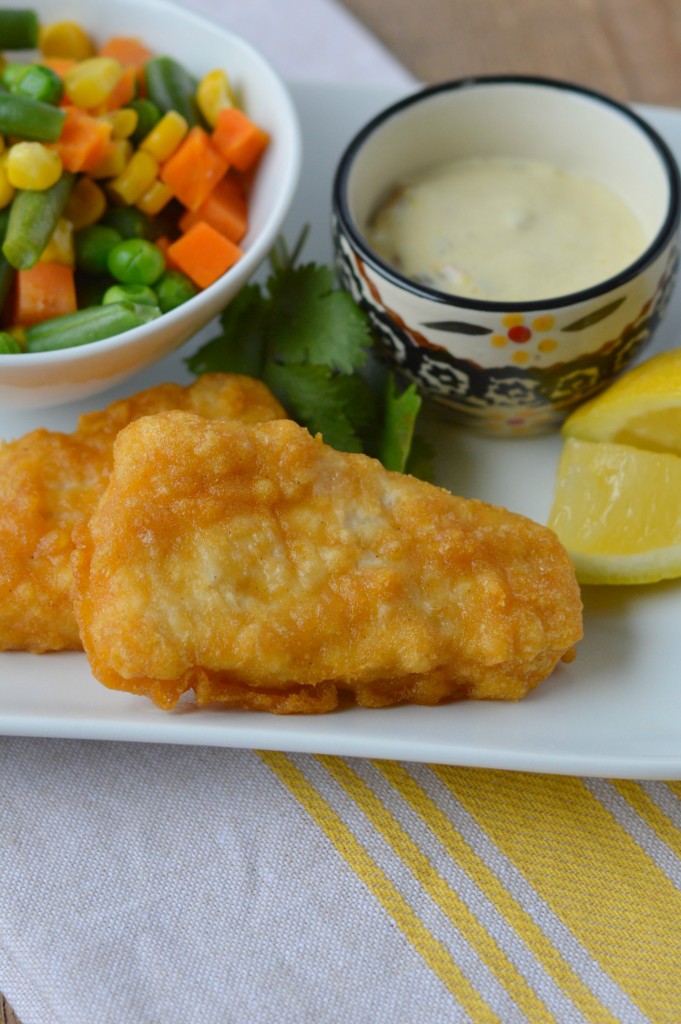 Meatless meals and protein products have to taste good.  Holy moly, did these fishless filets ever taste good!  I genuinely thought the taste and texture was spot-on.  So much so that I would bet $100 that I could feed them to fish eaters as real fish filets, and they would believe me.  Meat-free products sure have come a long way!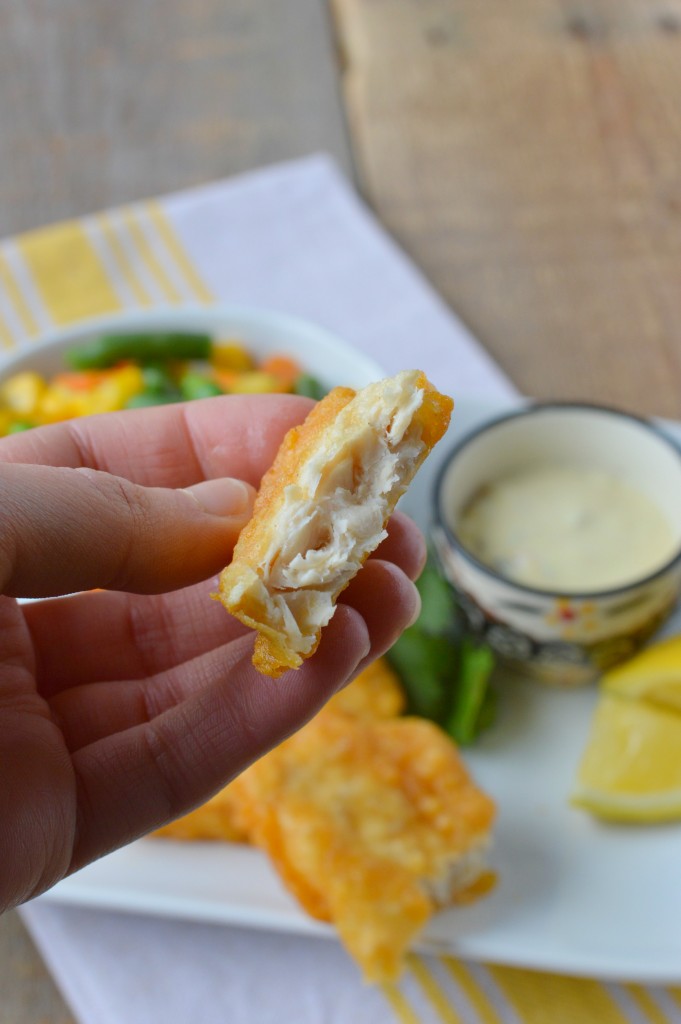 They look like fish.  They taste like fish (or maybe even better, actually).  But they are not fish.  Pretty cool, eh?  And for those of you who have fat, calories, or cholesterol on the brain, you will be pleased to learn that the Gardein products contain less fat, fewer calories, and zero cholesterol, as compared to their meaty animal counterparts.  Basically, it's a win-win-win!  Eating meat-free has essentially become a no-brainer.  I whipped up this meat-free lunch with a main, sauce, and side in under 15 minutes.  That is my kind of lunch on a crazy busy day!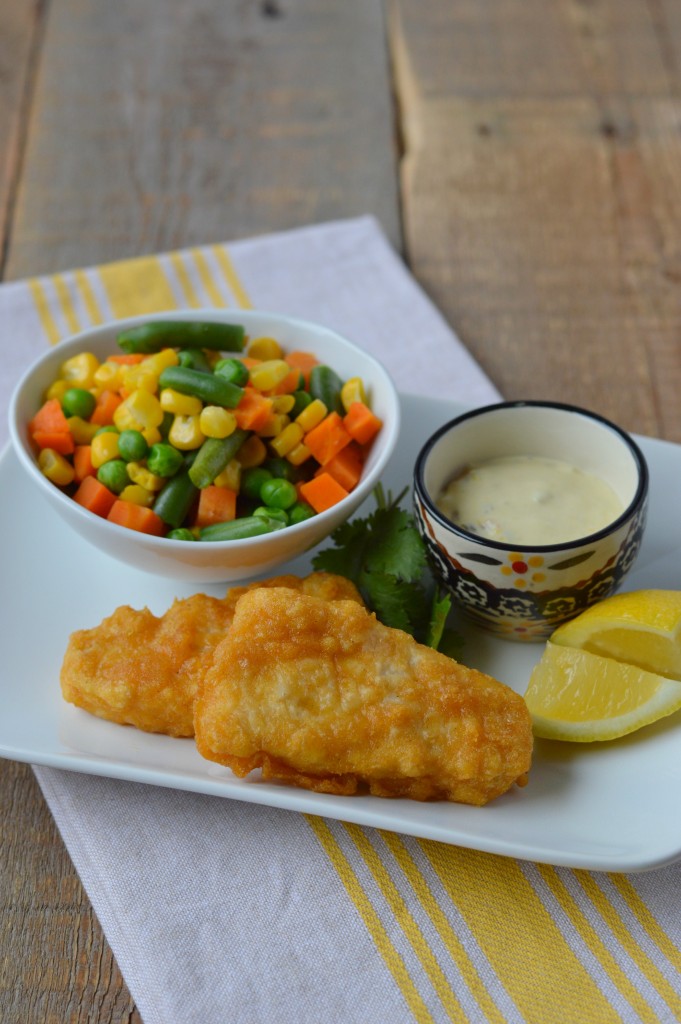 Now I am not simply going to convince you to try these fishless filets.  I am also going to hook you up with my favorite homemade dairy-free tartar sauce recipe.  It's not the perfect "fishy" dinner without getting a little sassy saucy!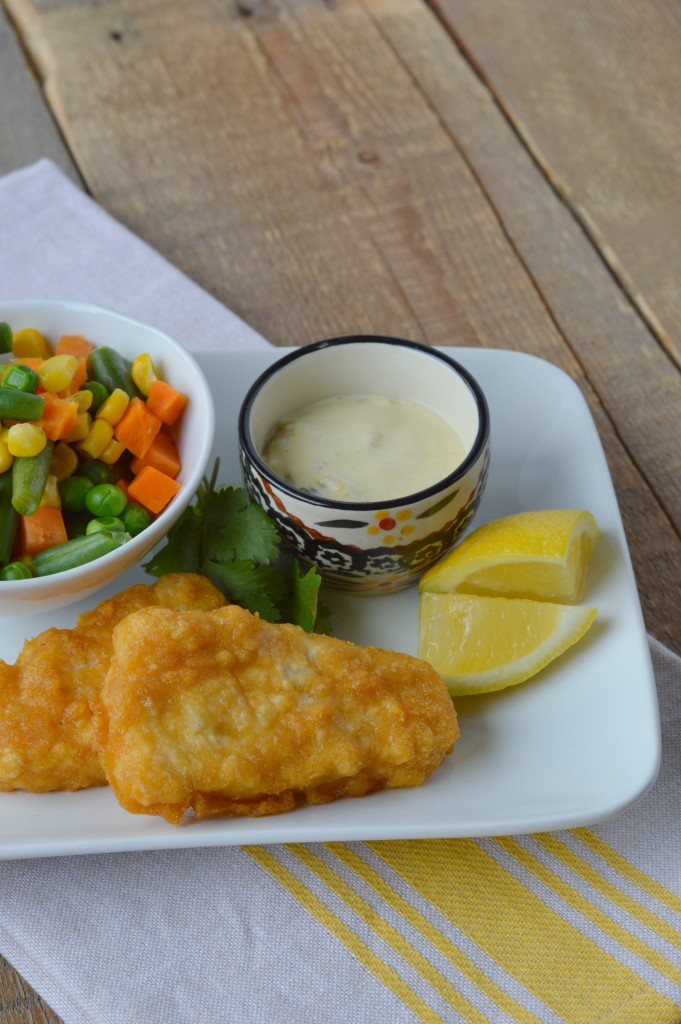 If I'm being honest, tartar sauce used to skeeve me out a bit.  Maybe it is because my school cafeteria would serve it in a giant bowl that made it look less than appetizing.  As my taste buds have changed and I have branched out of my comfort zone a bit, one thing I got up the courage to try again was tartar sauce.  It turns out that I do enjoy it!  I do, however, like to make my own at home.  I do this to keep it vegan, and I like knowing exactly what I am putting in it.  Luckily, making your own homemade tartar sauce to accompany your fishless filets is easy!  Five ingredients + one minute = amazing dairy-free tartar sauce.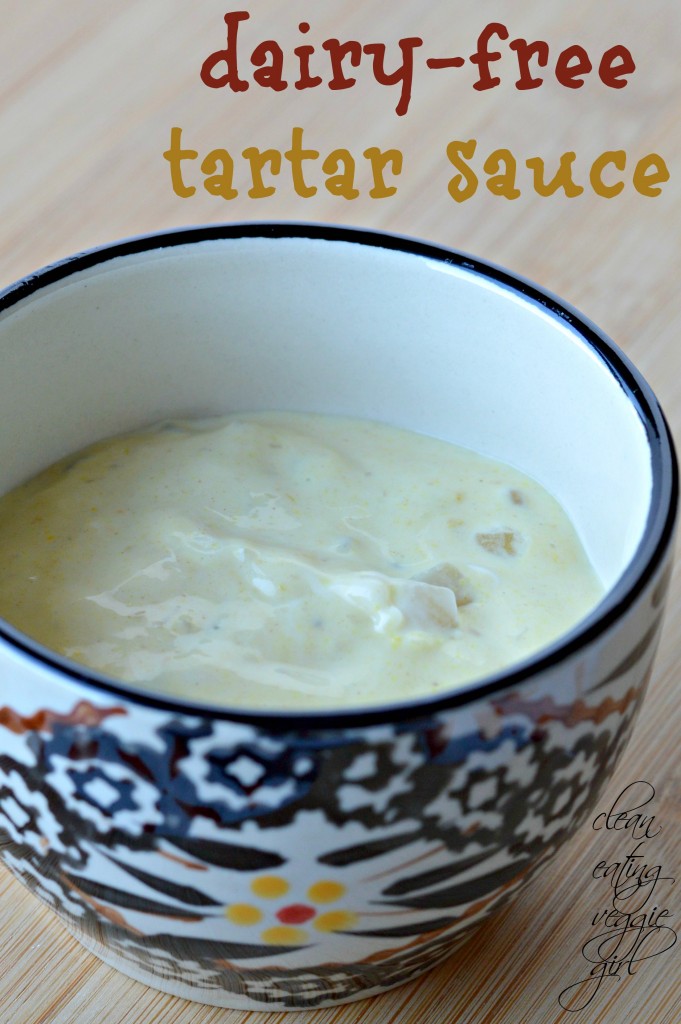 Homemade Dairy-Free Tartar Sauce
Makes 1/4 cup
Ingredients
2 TB vegan mayo
1/2 tsp yellow mustard
1/2 tsp Dijon mustard
1 tsp dill relish
1/8 tsp lemon juice
Directions
1. Add all ingredients to a small bowl.  Stir until well-combined.
2. Serve with your favorite fishy (real or fishless) entrée.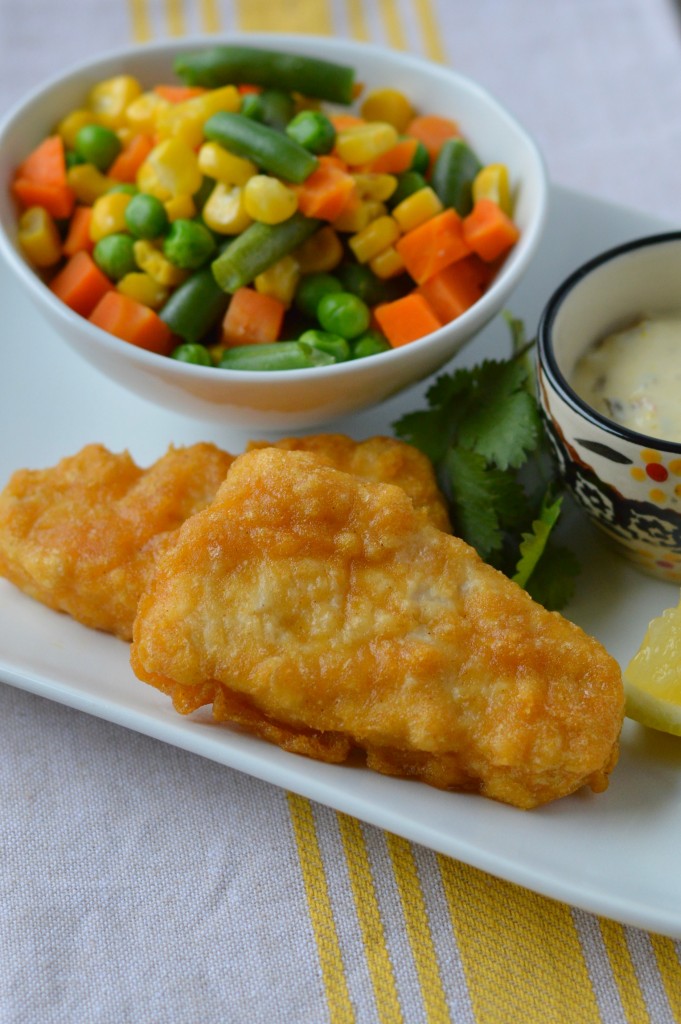 As Gardein likes to put it, this meal can easily be "Inspired by Chef.  Crushed by You." <– Or in this case, me!  Trust me, I more than crushed it.
I am excited to try these filets in fish tacos next!  But as you can see, keeping it simple with a little tartar sauce and a side of veggies or fries is 100% a-okay with me.
Have you tried Gardein's deliciously meat-free products?  Which ones are your favorites?
This is a sponsored conversation written by me on behalf of Gardein. The opinions and text are all mine.