This post is sponsored by Blue Diamond Almonds. For more Game Changing Snacks, visit Blue Diamond Almonds on Facebook, Twitter, and Instagram.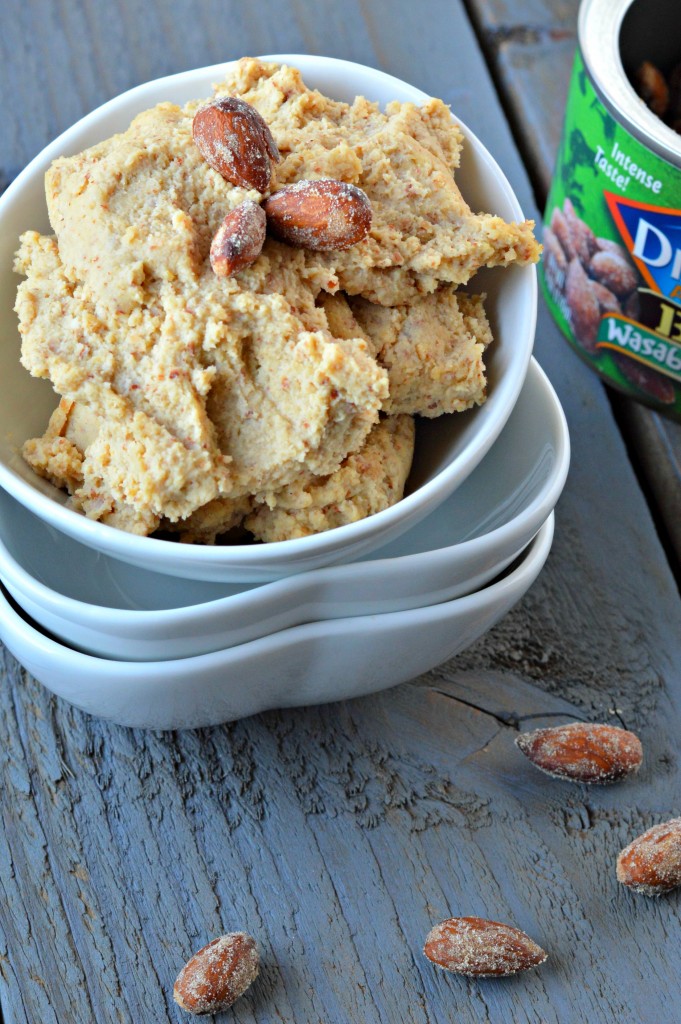 I don't really do football.  Tailgating is fun (mostly for the beverages) and spending time with my friends is great, but I have just never really gotten into football.  I am more of a baseball kind of girl.  But one thing that I am really into during football season other than tailgating and social events is the FOOD.  A football party is kind of like Thanksgiving or Christmas.  It is basically a food free-for-all.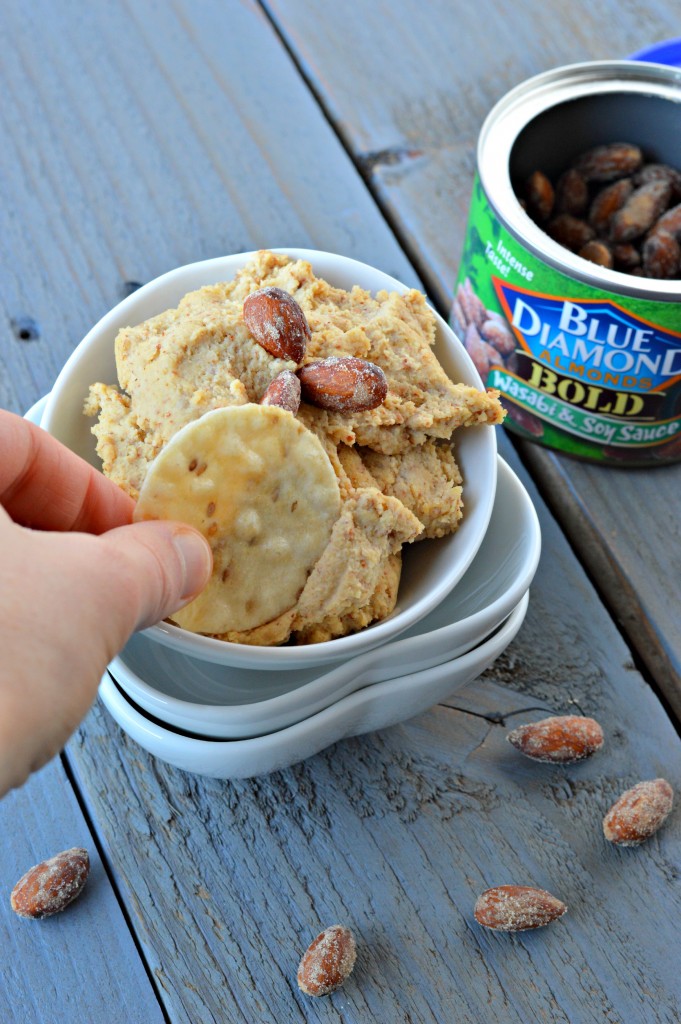 Even though I consider football parties to be somewhat of a free-for-all for snacks and treats, I still like to maintain some balance in my food choices.  The best way that I do that is by serving or bringing along a healthy snack option to outweigh all of the cheese, chips, and beer.  Trust me, there is nothing wrong with cheese, chips, and beer.  But sometimes you simply do not want to feel like a bloated mess.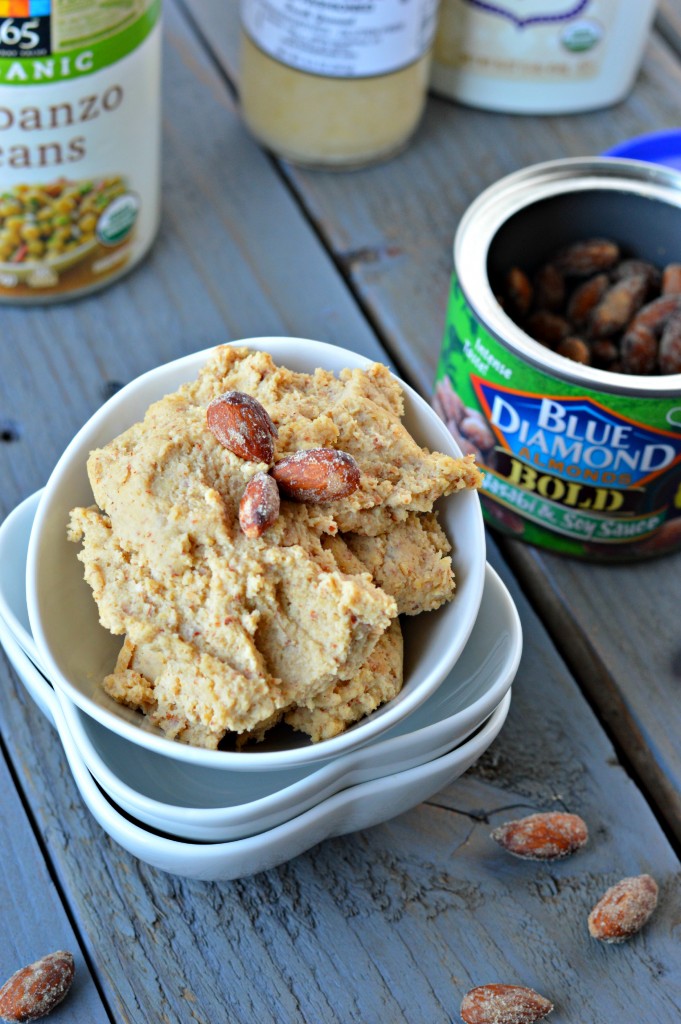 I imagine there are others out there who have thoughts similar to mine.  Lucky for you, I've gotcha covered!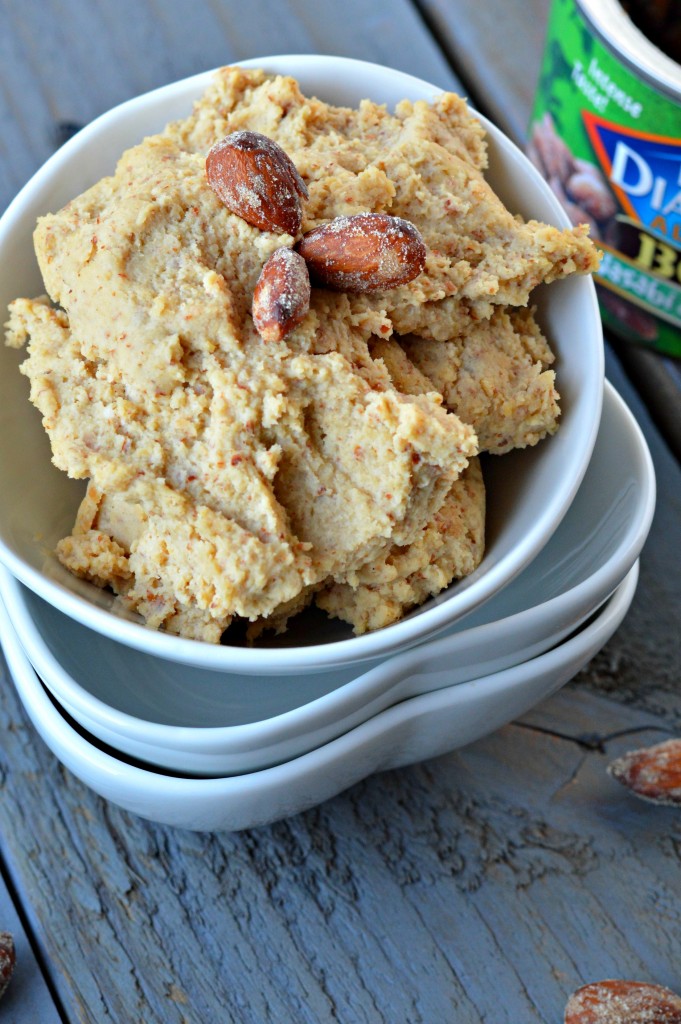 I encourage you to indulge a bit this coming Sunday, but I also recommend treating yourself to healthy snacks, too!  This Wasabi and Soy Sauce Hummus is the perfect way to keep things on the healthy track without feeling one bit deprived.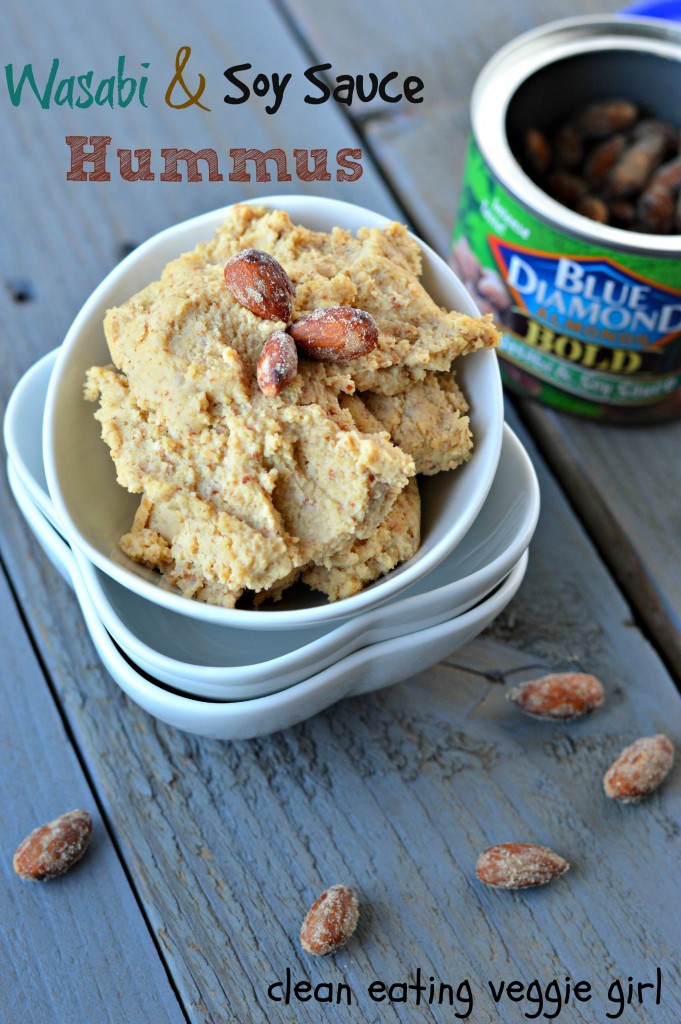 Wasabi and Soy Sauce Hummus with Blue Diamond Almonds (Vegan)
Makes about 2 cups
Ingredients
1 15 oz can of chickpeas, drained and rinsed
1/2 cup Blue Diamond Wasabi and Soy Sauce Almonds, plus more for topping
1/4 cup tahini
1 tsp horseradish
1/8 cup water
1 tsp Liquid Aminos or low-sodium soy sauce (coconut aminos would work, too)
Directions
1. Remove shells from chickpeas by rubbing them gently between two towels.
2. Combine chickpeas, almonds, tahini, horseradish, water, and aminos or soy sauce in a food processor or high-powered blender.  Blend for approximately 2 minutes, or until smooth.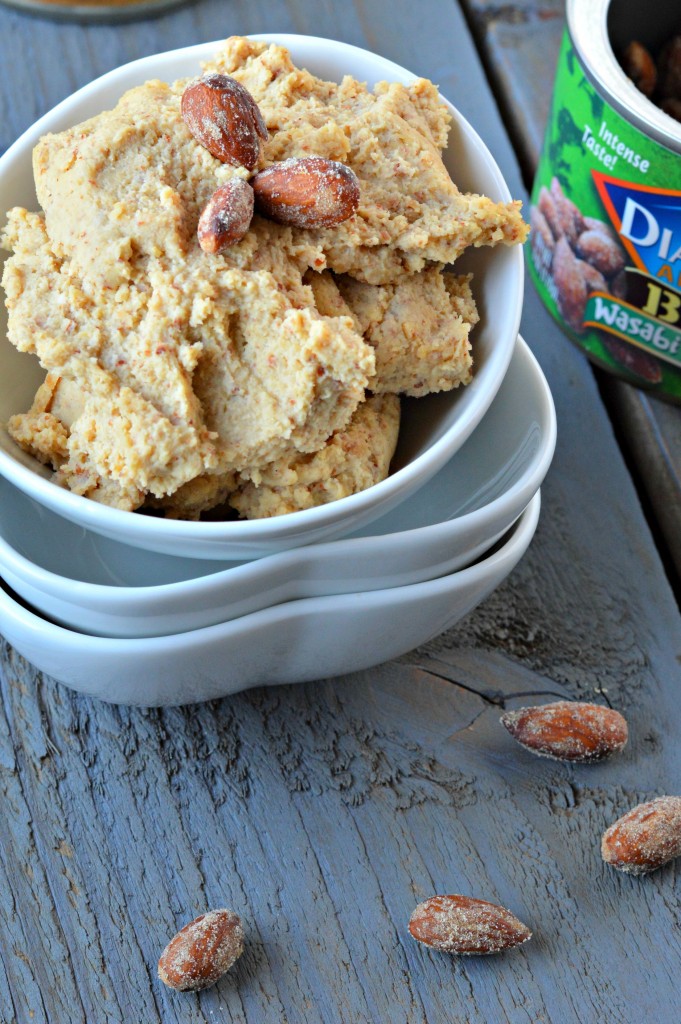 I like serving hummus with a crunchy carb and raw vegetables.  My favorites are raw crackers, whole wheat crackers, rice crackers, carrots, and celery.  Feel free to choose whichever favorite crunchy munchies you have in mind.  Pretty much any carb or vegetable will work.  I imagine that this would spread perfectly on a chunk of crusty bread.
What are your favorite healthier tailgating recipes?  Share the links in the comments below!