Thank you to everyone who left such positive and helpful comments on my post last Thursday.  I truly appreciate it, and I promise to keep you updated on how things go.  I have also updated my "About Me" page, so check it out!
Happy Sunday, all!  Is there anything better than a lazy Sunday morning?  I think not!  My plans for today are pretty simple: some blogging, cooking, food prepping, TV watching, and resting.  Oh, and eating.  We cannot forget the eating part.  I am thinking that today is going to start off with a homemade acai bowl (even though it is freezing outside), a warm blanket, and a whole lot of rest.  Perfection, my friends.  Perfection.
But enough about me and my lazy day, let's talk food.  Today I am sharing with you my dinner meal plan for the coming week and a tasty soup recipe to help warm things up.  I'll probably feel like a hot bowl of soup after my acai bowl!
Weekly Meal Plan for the Week of January 12, 2015
Monday: Tuna and Broccoli Quinoa Patties + veggies
Tuesday: Creamy Curried Kale and Chickpeas over cauliflower rice
Wednesday: Mexican Chickpea Tostadas
Thursday: Green Chile Black Bean Burgers + Alexia french fries
Friday: Leftovers
Saturday: Des Moines with Jeremy
Sunday: Leftovers
Now that you have taken a peek into my weekly eats, let's get to that soup recipe!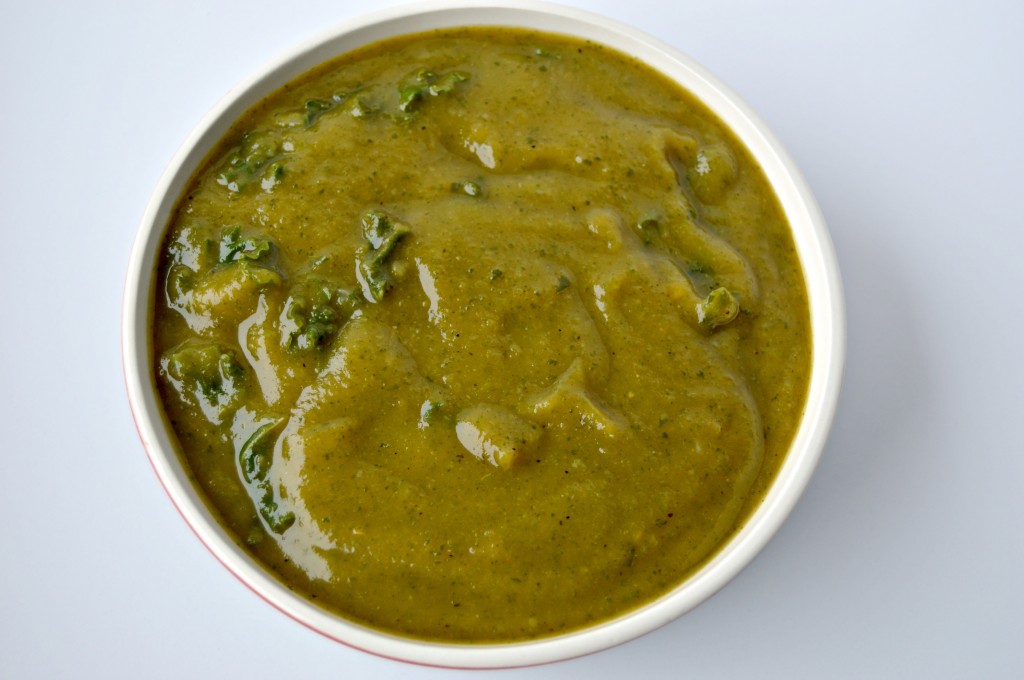 I am going to go ahead and state the obvious.  This soup looks pretty, well… meh.  But I do not share recipes here on CEVG that I do not enjoy myself, so you are going to have to trust me on this one!
This soup is:
Warm
Comforting
Creamy
Veggie-packed
Simple
Flavorful
Healthy
and Scrumptious! <– does anyone else love that word?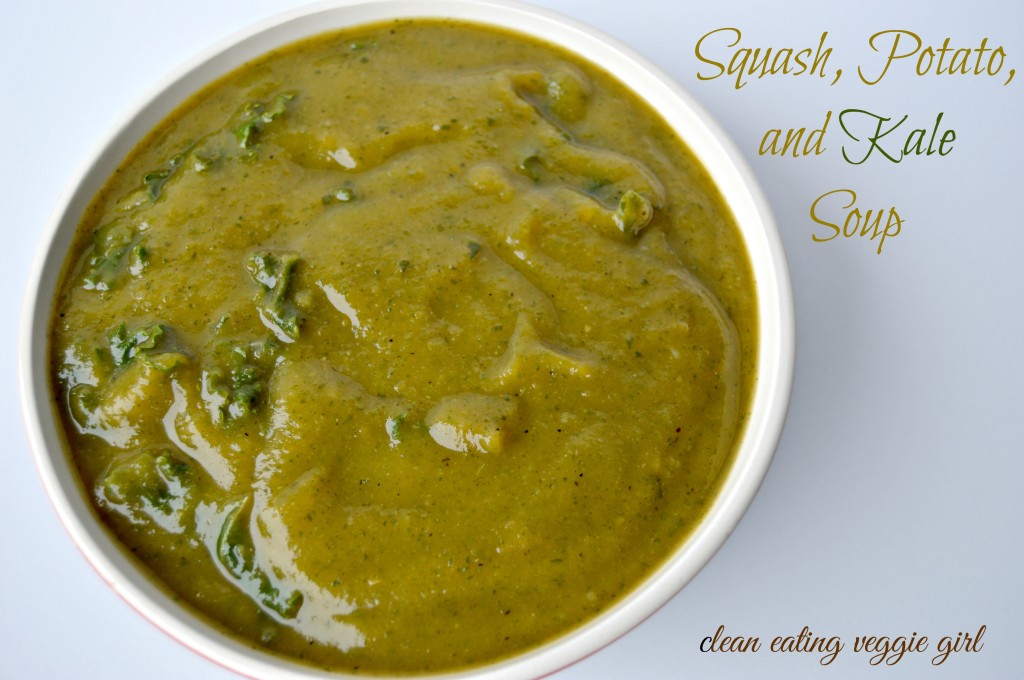 Squash, Potato, and Kale Soup
Vegan
Slightly adapted from Kelly's recipe for Butternut Squash Gravy
Serves 4
Ingredients
6 cups butternut squash, peeled and cut into 1-inch cubes (I bought mine pre-cut from Trader Joe's)
1 large Yukon gold potato, peeled and cut into 1-inch cubes
3 cups vegetable broth + more if thinner soup is desired
2 bay leaves
1 tsp rubbed sage
1/2 tsp garlic powder
1/4 tsp onion powder
1 TB Bragg's Liquid Aminos or low-sodium soy sauce
3 cups kale, roughly chopped + more if desired
Directions
1. Combine squash, potatoes, broth, bay leaves, spices, and liquid aminos in a large pot or dutch oven.
2. Bring to a boil over medium-high heat.  Once boiling, lower the heat to medium-low, cover, and simmer for approximately 8 to 10 minutes.  The squash and potatoes should pierce easily with a fork.
3. Add kale to the soup and cook for an additional 2 to 3 minutes, or until wilted.
4. Use an immersion blender to puree the soup to your desired texture.  Add additional vegetable broth, if necessary, to thin the soup.  I pureed the soup until smooth and added in additional kale for texture.  You can certainly leave the soup completely smooth.
*If you do not have an immersion blender, the final step can be accomplished using a high-powered blender (like a Vitamix, Ninja, or Blendtec).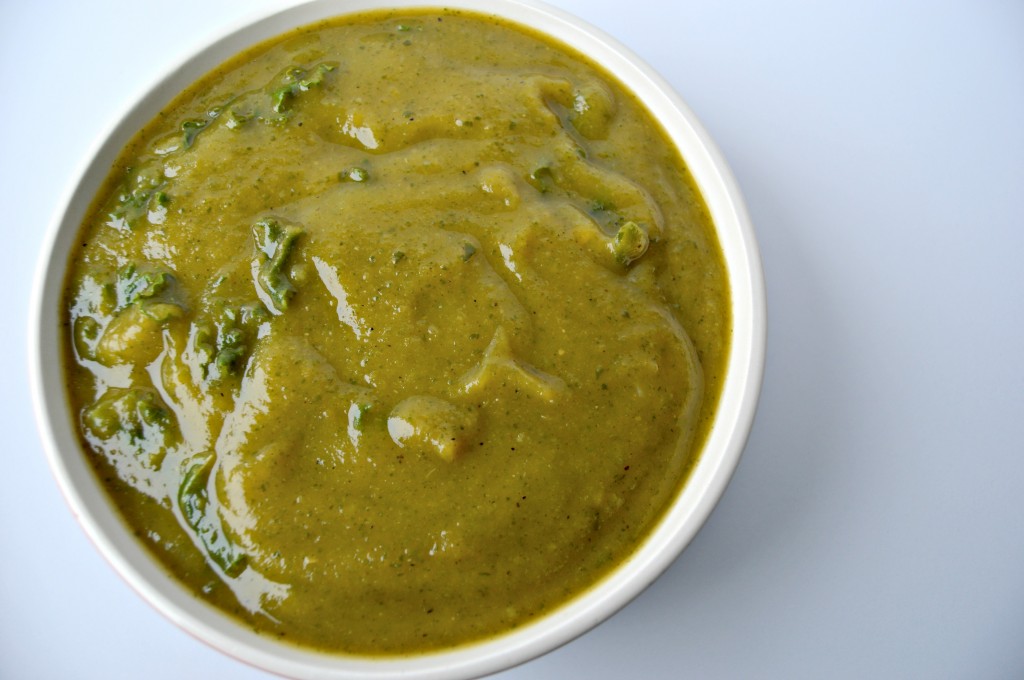 Back in junior high I learned not to judge a book by its cover (though I am still drawn towards the bright and pretty covers).  I hope you learned the same thing.  This one may not be pretty, but please don't judge it.  Just make it and eat it!
What is on your weekly meal plan?  Share the links with me in the comments!