A healthy, delicious, sweet, and savory combination that makes for the perfect main or side dish.  Add this vegan-friendly dish to your holiday meal plan to please all eaters alike.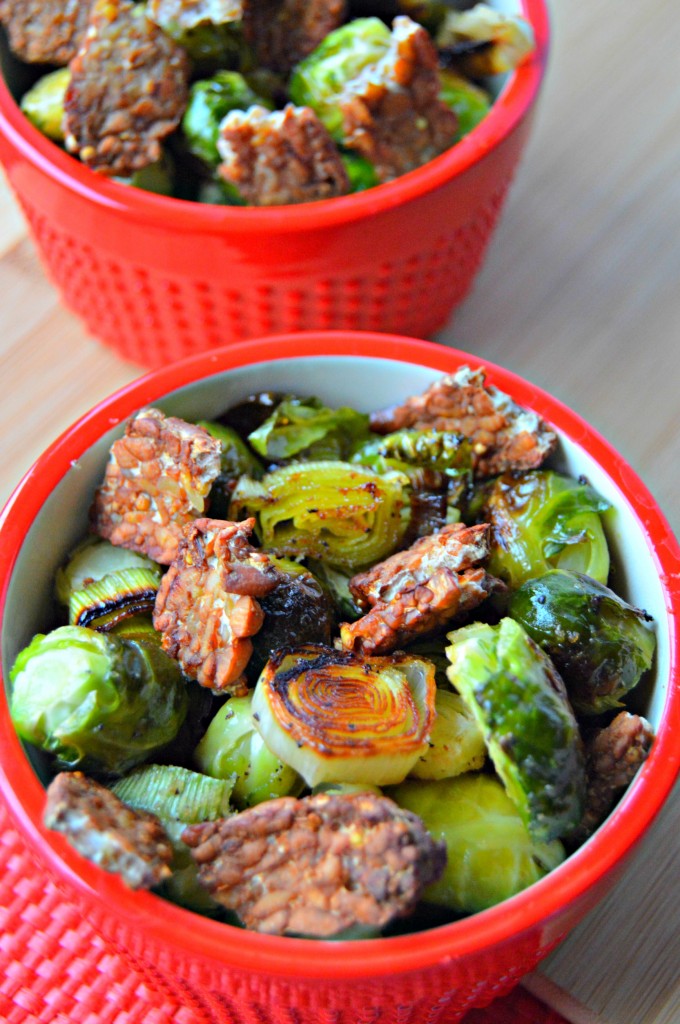 In case you had not noticed, or if you happen to live in a dark hole, I am going to let you in on a little secret…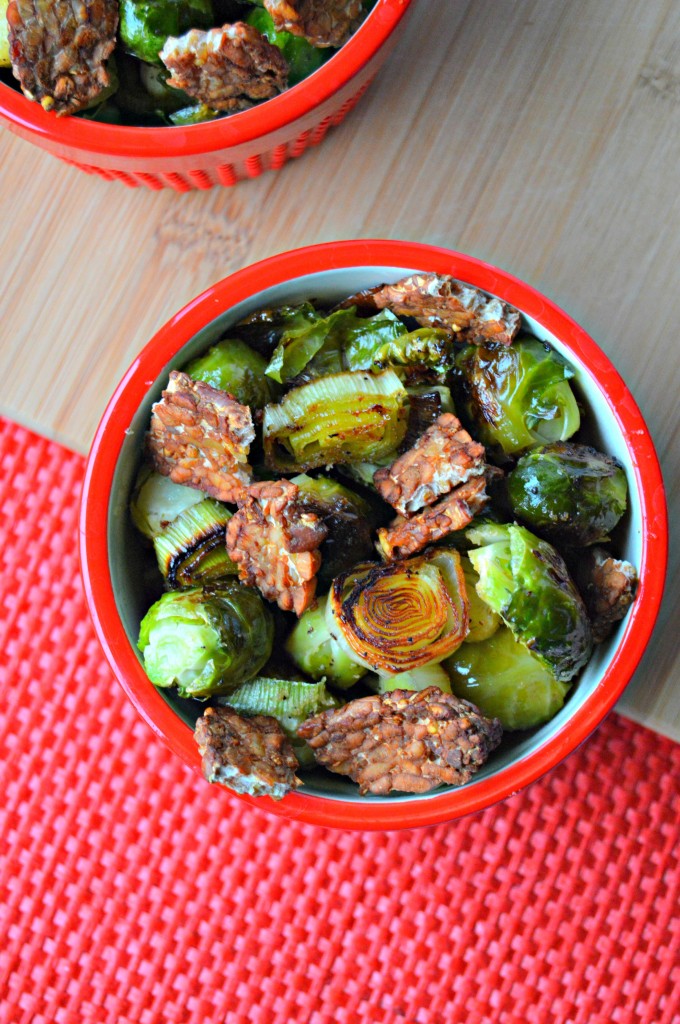 … our world is obsessed with bacon right now.
There is bacon on sandwiches, bacon on cupcakes, and lately, almost always bacon in brussel sprouts.
While I am sure it is a delicious combination for meat eaters, I don't really do bacon.  So you'll have to excuse me when I order my brussel sprouts without bacon.  It turns out brussel sprouts are mighty tasty all on their own.
But potentially in an effort to fit in, or maybe simply because I wanted to see what this combination was all about, I created a vegan version of maple roasted brussel sprouts with bacon… using tempeh!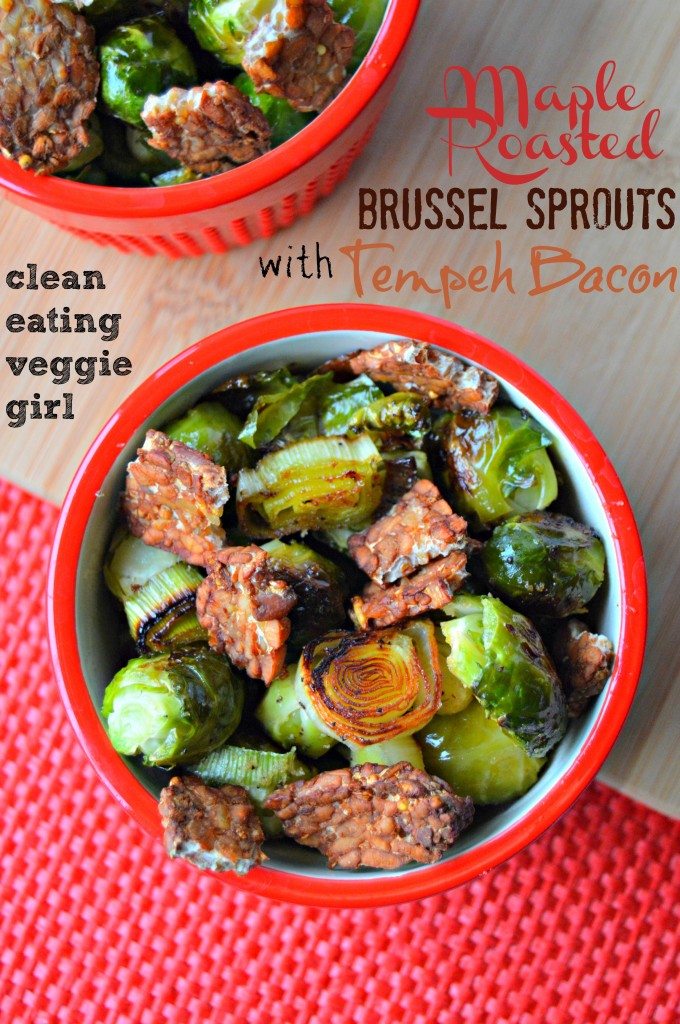 Maple Roasted Brussel Sprouts with Tempeh Bacon
Vegan
Serves 2 as a meal or 4 as a side
Ingredients
8 oz package tempeh
1/2 cup Bragg's liquid aminos or coconut aminos (low-sodium soy sauce would work too)
1 lb brussel sprouts
1 leek
1 TB extra virgin olive oil
2 TB pure maple syrup
1/2 tsp garlic powder
1/4 tsp fine sea salt
1/2 tsp black pepper
Directions
1. Preheat oven to 400 degrees F.
2. Slice tempeh into 1/4-inch thick pieces.  Dip tempeh into aminos and coat both sides.  Place tempeh onto nonstick baking sheet and bake for approximately 20 to 25 minutes, flipping once halfway through, or until golden brown and crispy.  Set aside.
3. Meanwhile, clean brussel sprouts, cut off ends, and remove any loose outer leaves.
4. Wash and slice the leek into 1/4-inch thick pieces.
5. Once the tempeh "bacon" is cooked, lower the heat to 375 degrees F.  Combine the brussel sprouts, leeks, extra virgin olive oil, maple syrup, garlic powder, salt, and pepper in a medium bowl.  Stir until the veggies are well-coated.
6. Place brussel sprouts and leeks onto a non-stick baking sheet.  Roast for approximately 25 minutes, flipping once halfway through, or until golden brown.
7. Leave the tempeh "bacon" slices whole, or break them into 1-inch pieces (as I did).
8. Combine the tempeh "bacon," brussel sprouts, and leeks.  Serve warm.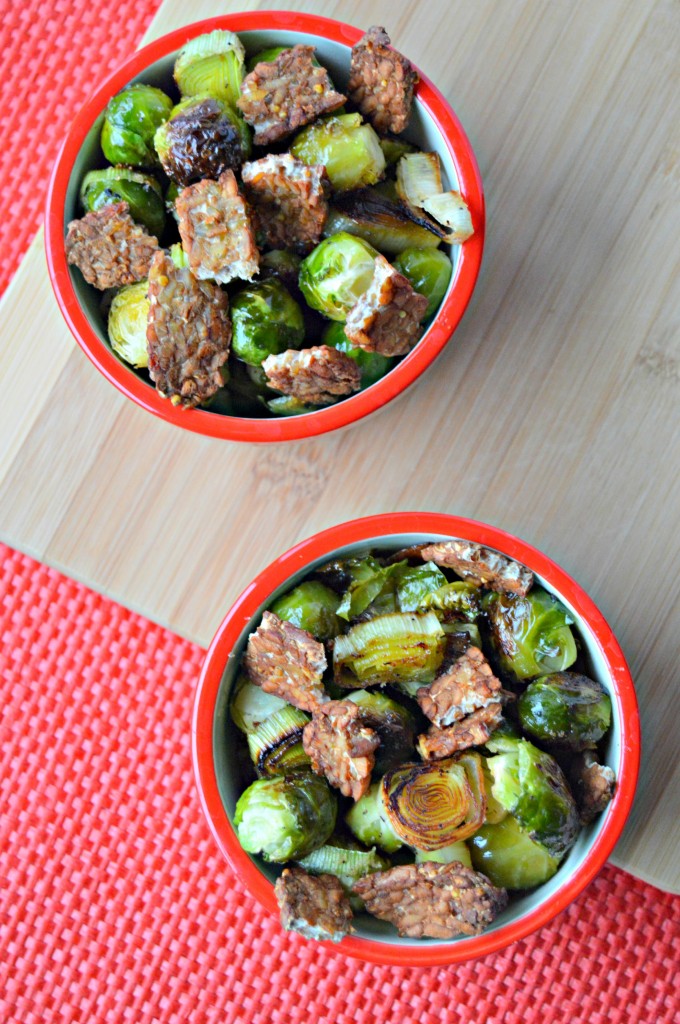 Now vegans, vegetarians, and meat-eaters can all enjoy maple brussel sprouts with bacon.  Or… "bacon!"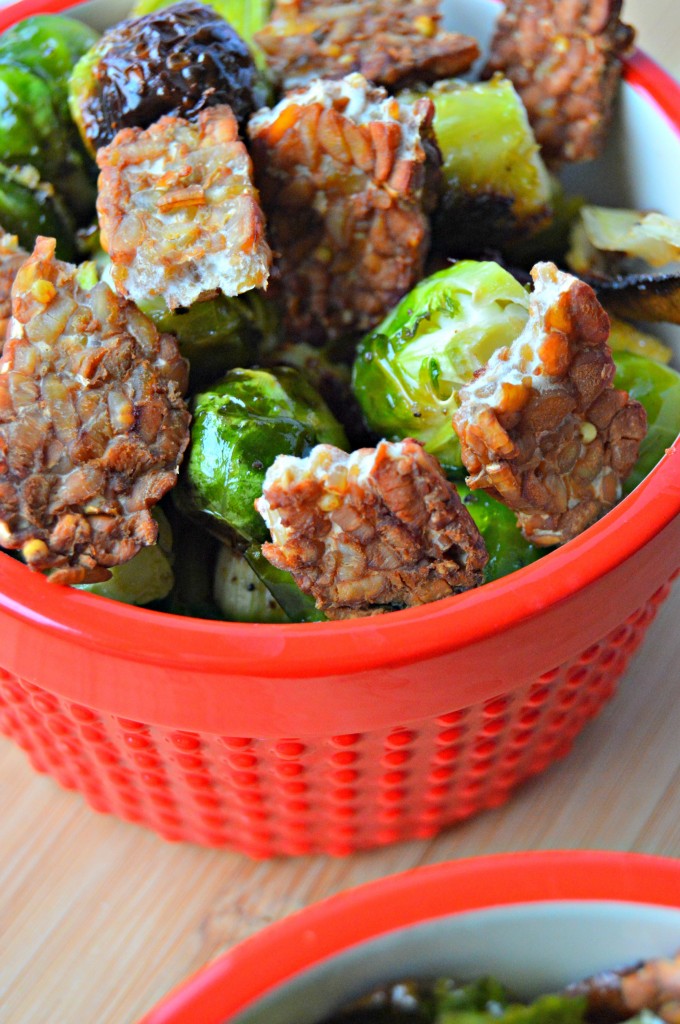 I don't know about you, but I would not be upset if this dish was on my table on Christmas day.  Just saying.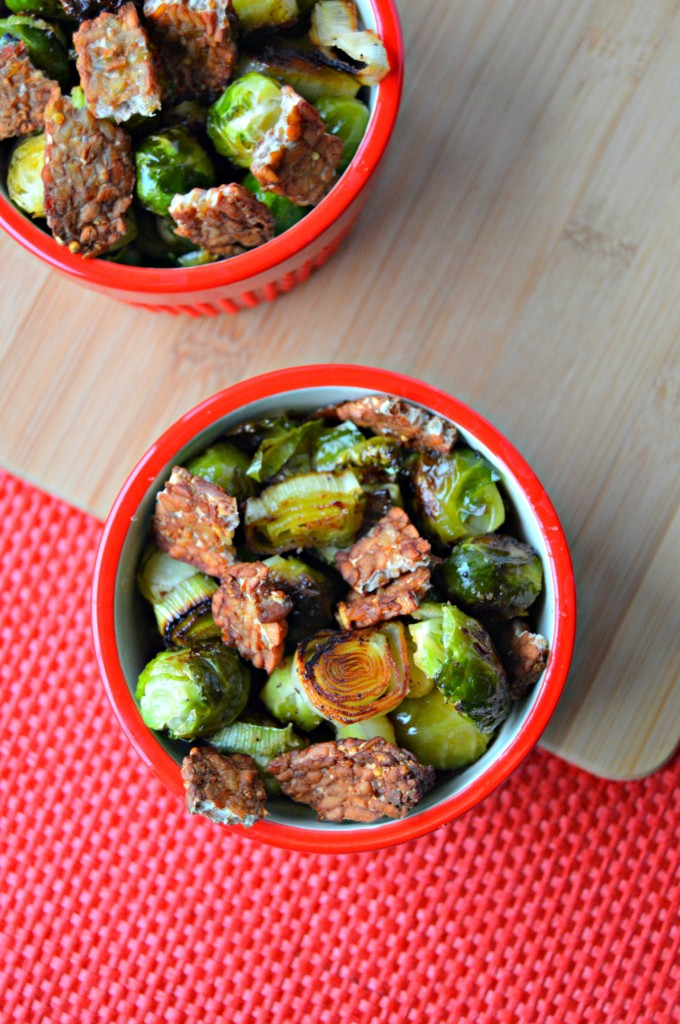 All I want for Christmas is for you to pin this recipe and share it on Facebook and Twitter using the buttons below!
For the most part, I am going to be checking out from the blog to enjoy this coming week with my family and friends.  I do have a post ready to go live for WIAW, but other than that you will not be seeing much of me.  I'll catch you on Monday for a recap of my Christmas weekend!