Happy Wednesday, veggie lovers!  Today is not just any Wednesday, though.  Today also happens to be the anniversary of when Jeremy and I began dating!  And since we are doing the long-distance thing right now, I am going to take every opportunity that I have to send him lovey-dovey messages- including here on the blog.  There is nothing quite like letting thousands of people know that you sorta kinda like your boyfriend 😉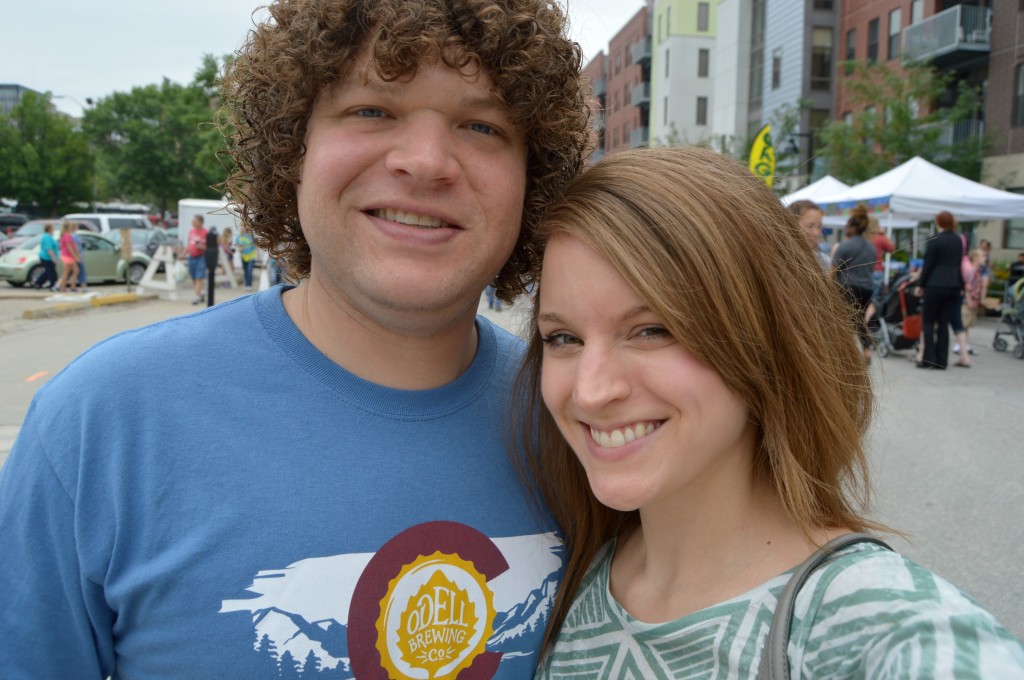 So to my awesome boyfriend: Happy Anniversary and I love you!
Alright, enough of that mushy stuff.  Let's get to the goods, aka the food!  I'm linking up with Jenn from Peas and Crayons for What I Ate Wednesday!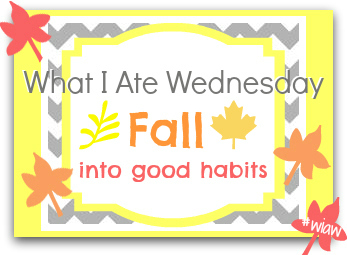 What I Ate Wednesday: October 22, 2014 (Recent Eats)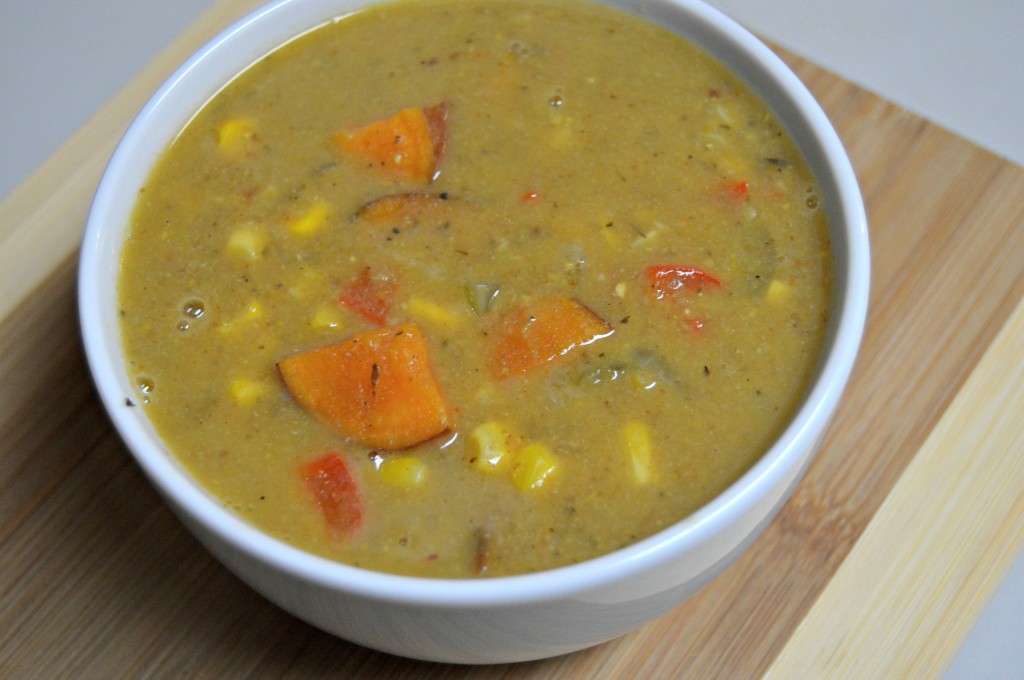 A delicious bowl of squash and corn chowder that I'll be sharing more about in my Friday Foodie Favorites post this week.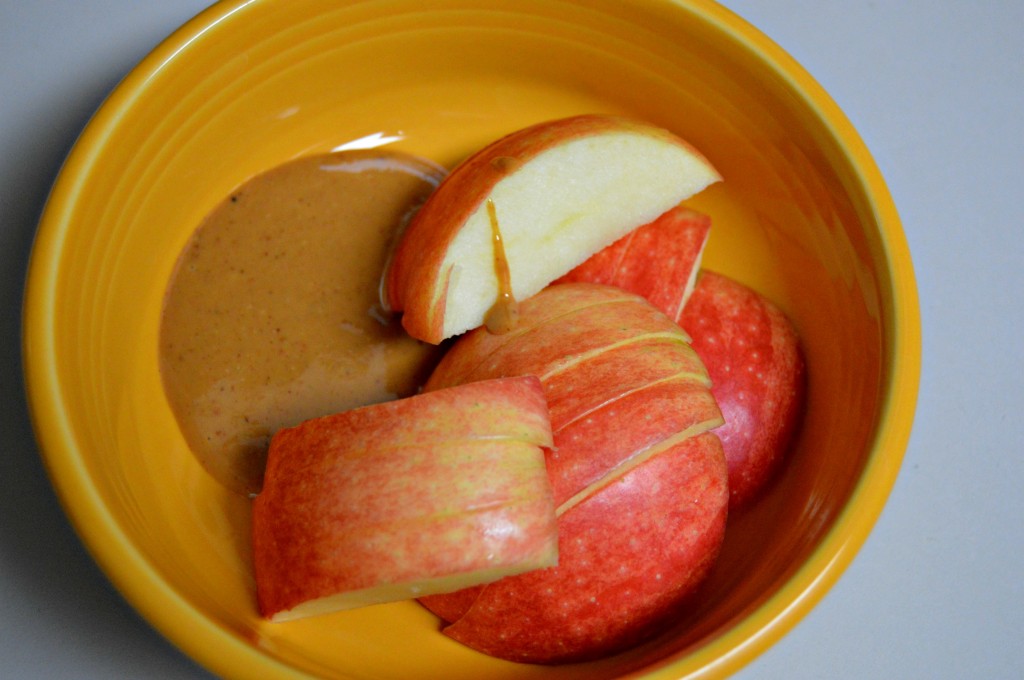 Apples and peanut butter.  Is there any better combination?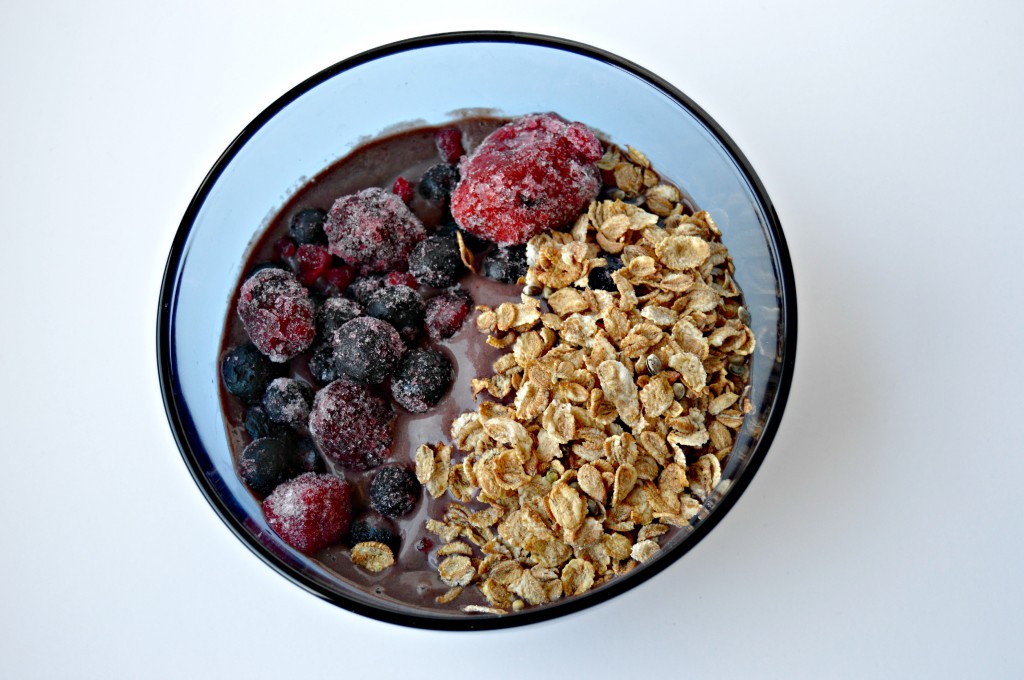 The acai bowls are still going strong… and somehow taste better every time that I make them.  Is that possible?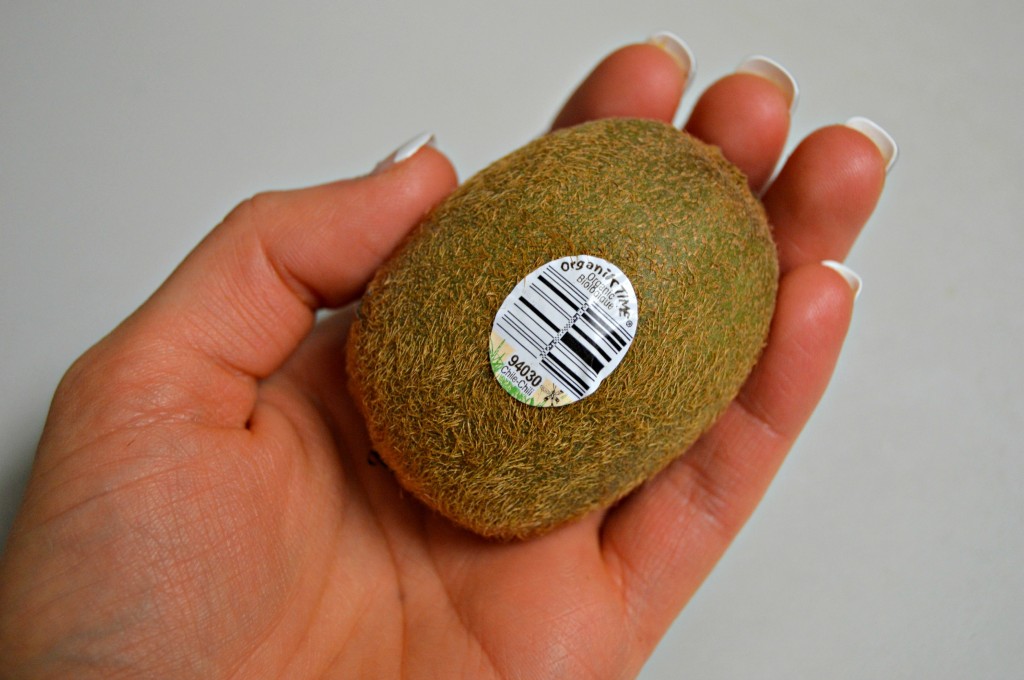 Does anyone else tend to forget about kiwi?  It is not my favorite fruit, but I do like it and it is really good for you.  I picked up a bag of them at Trader Joe's over the weekend and have been working my way through it in the evenings.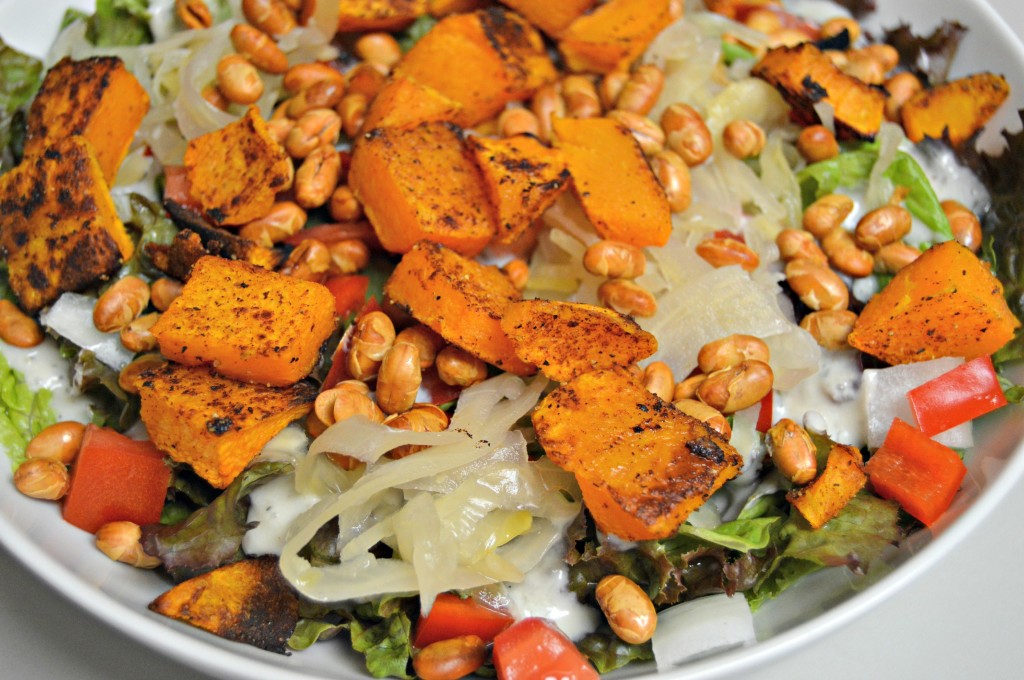 Friday nights have become giant salad nights for me.  This one had red and green lettuce, tomatoes, red peppers, onions, sauerkraut, roasted butternut squash, soynuts, and vegan chia ranch dressing.  I must admit that I was kind of missing my usual pineapple on this one.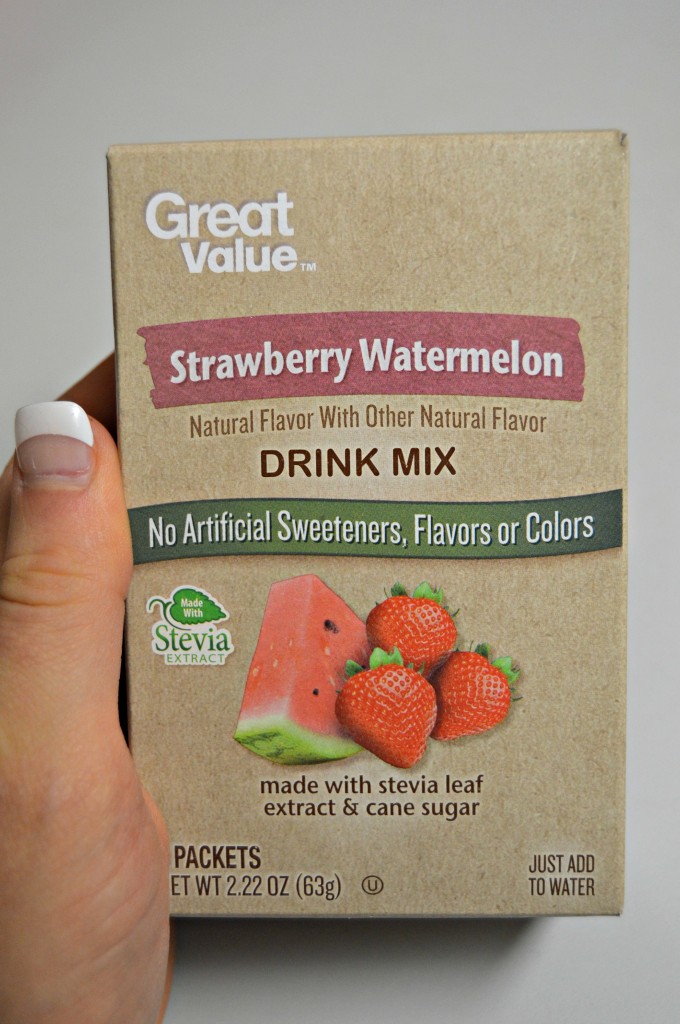 I am obsessed with these drink mix packets from Wal-Mart (of all places!) and I think this is my favorite flavor.  I used to be a major Crystal Light junkie because it helped me drink more water each day, but I switched over to these since they are sweetened with stevia.  If Wal-Mart has stevia-sweetened drink mixes then I figure they have to be making their way to other stores too, right?  I sure hope so!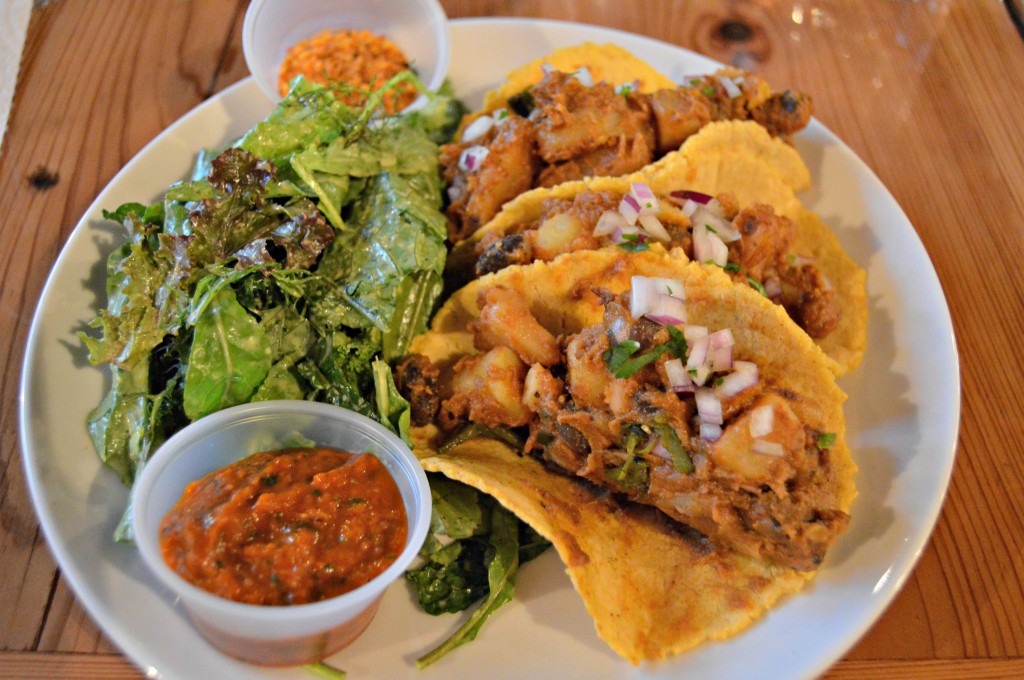 These were the most amazing potato and bean mole tacos from Kitchen Table from my dinner date with Jordan, Joanna, and Erin.  On the side was a delicious salad with a spicy cilantro dressing.  Everything was so good, as always.  I cleaned my plate!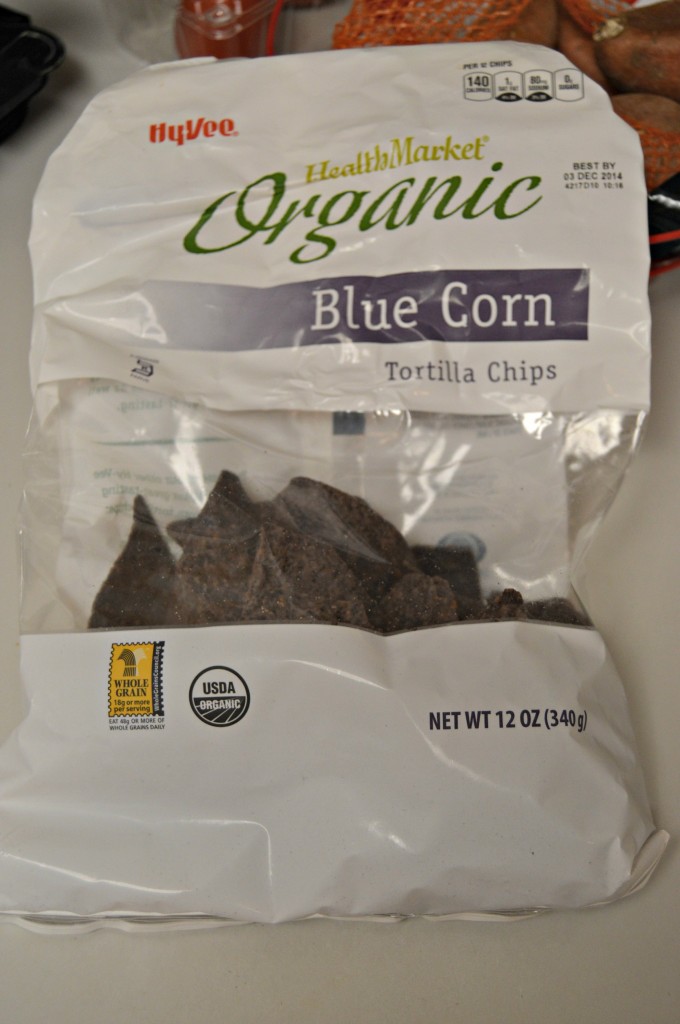 I am still so obsessed with blue corn tortilla chips.  They make for the perfect snack with salsa or as an awesome accompaniment to a meal.  I ate these with the soup up above and it was a tasty combination.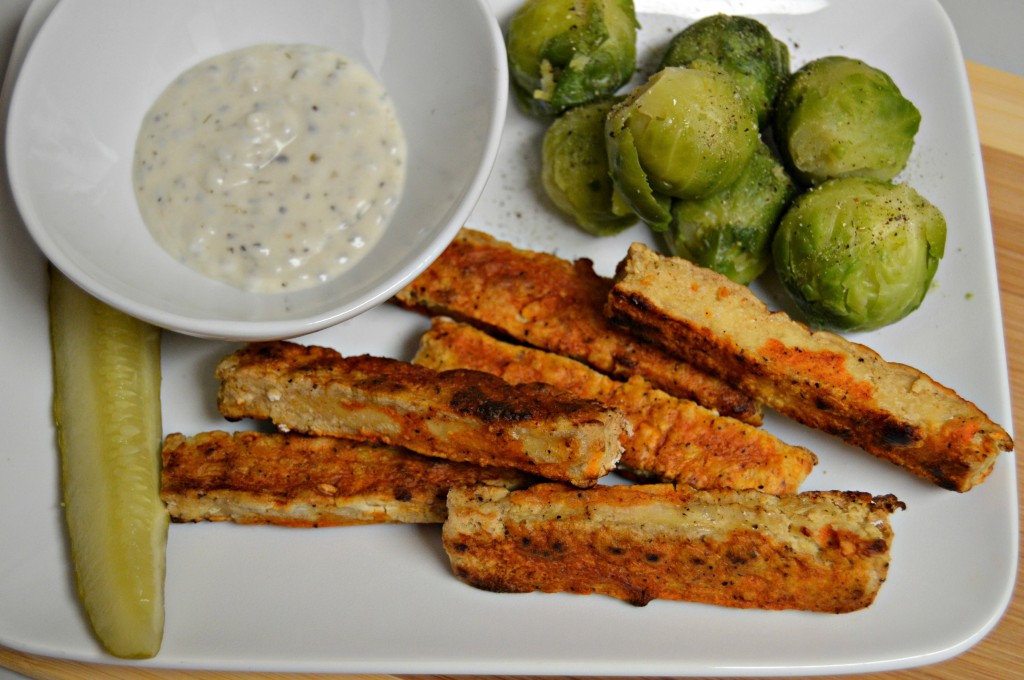 I loved the buffalo tofu wings I shared in my last FFF post so much that I had to make them again.  I served them with vegan chia ranch, a pickle, and steamed brussel sprouts.  I think this was my favorite meal last week.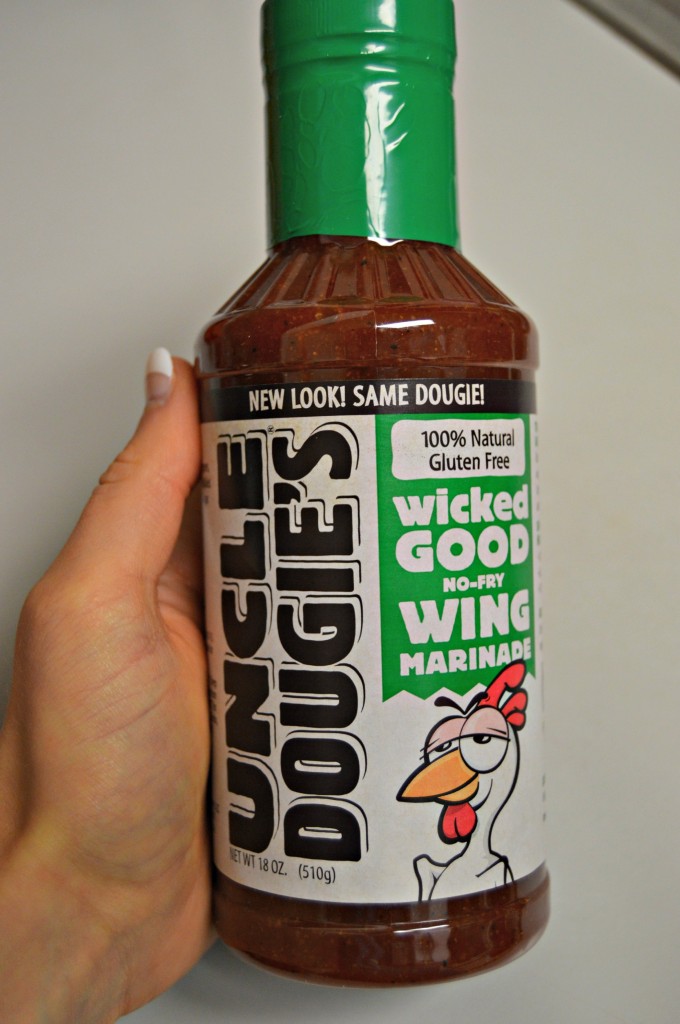 This time around I used a new-to-me buffalo sauce that I found at Whole Foods.  It was spicier than I am used to, but very good.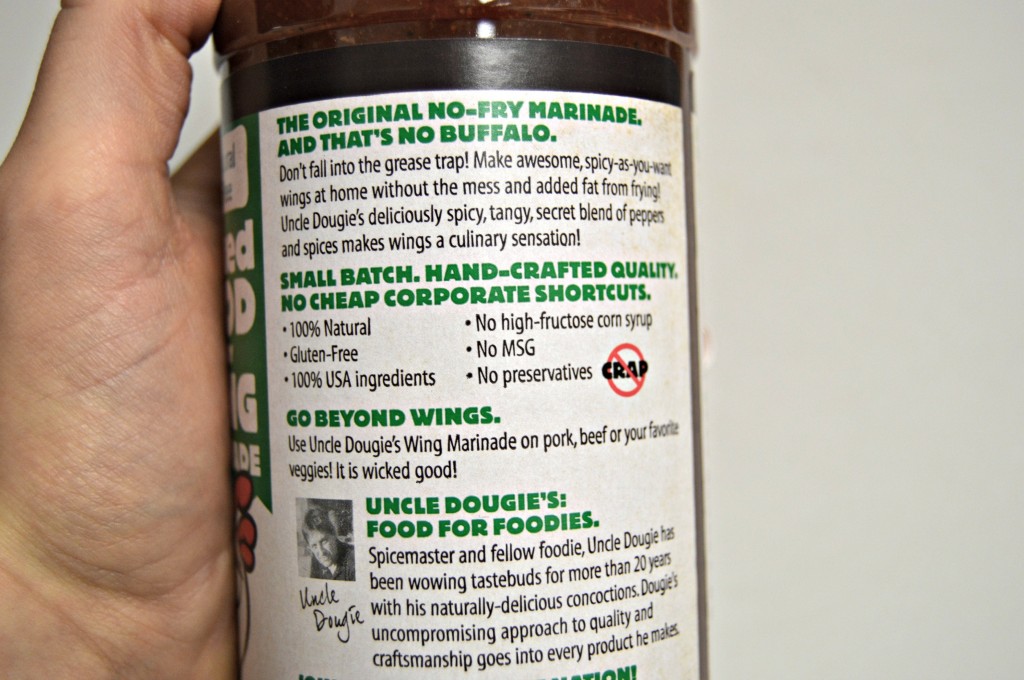 I also love the ingredient list that it has.  How awesome is the side of the bottle?  I love that it says it contains "no crap!" 😉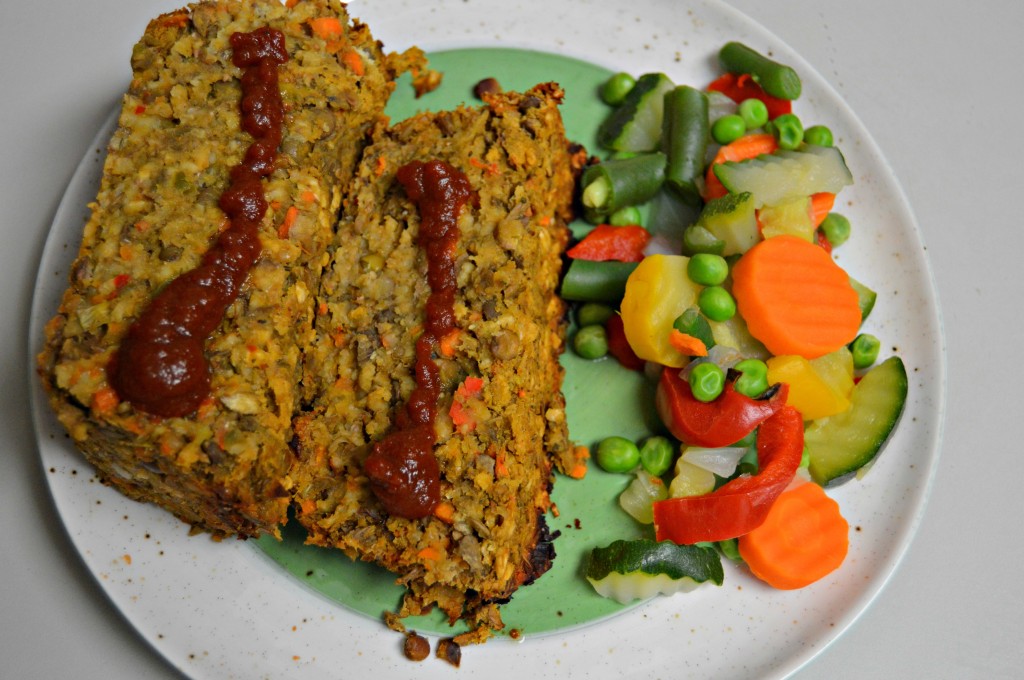 My dinner several times this past week was my Butternut Squash Lentil Loaf.  I made it with pumpkin instead of butternut squash and topped it with sundried tomato ketchup.  It is so good!  I served it with a hodge-podge of mixed vegetables.
These are my new favorite rice cakes.  In the past I have enjoyed the Quaker brand, but these are so much better.  They are crunchier, more flavorful, and they are non-GMO and organic.  They also cost about twice as much.  But I suppose I can splurge on them every now and then.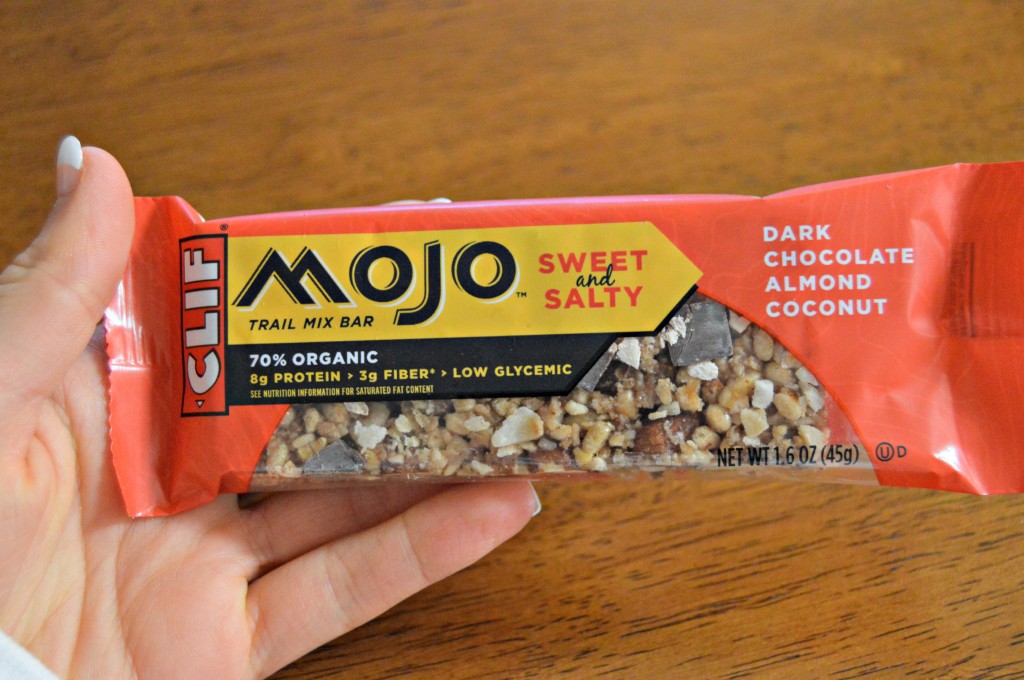 As far as bars go, this is definitely one of my absolute favorites.  The sweet/salty combo is the best!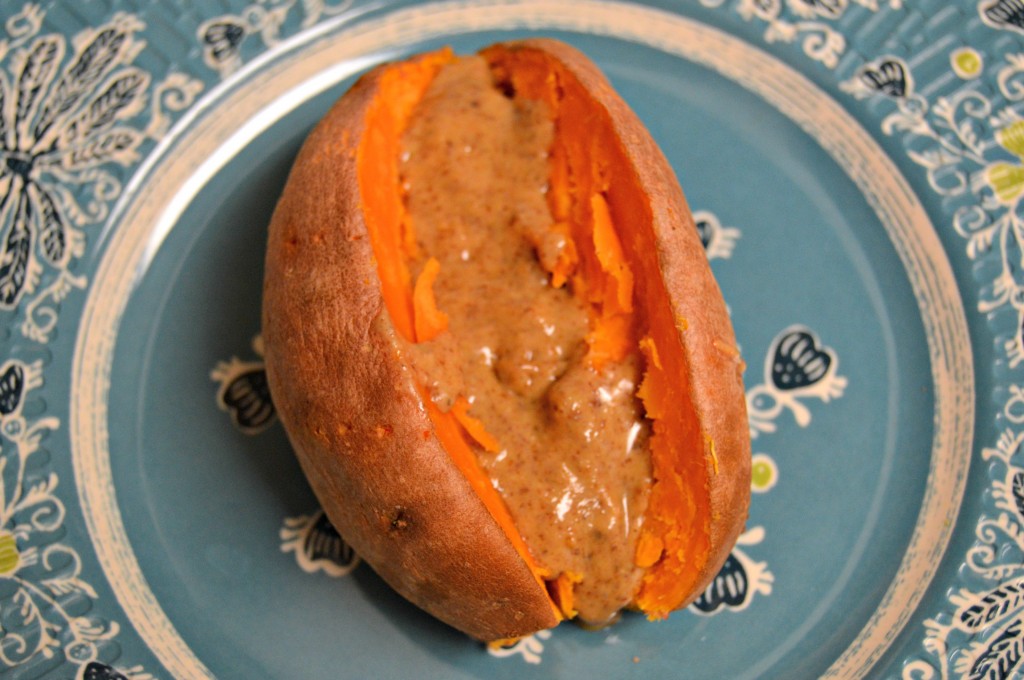 This night time snack is still going strong: a "baked" sweet potato in the microwave topped with Justin's maple almond butter.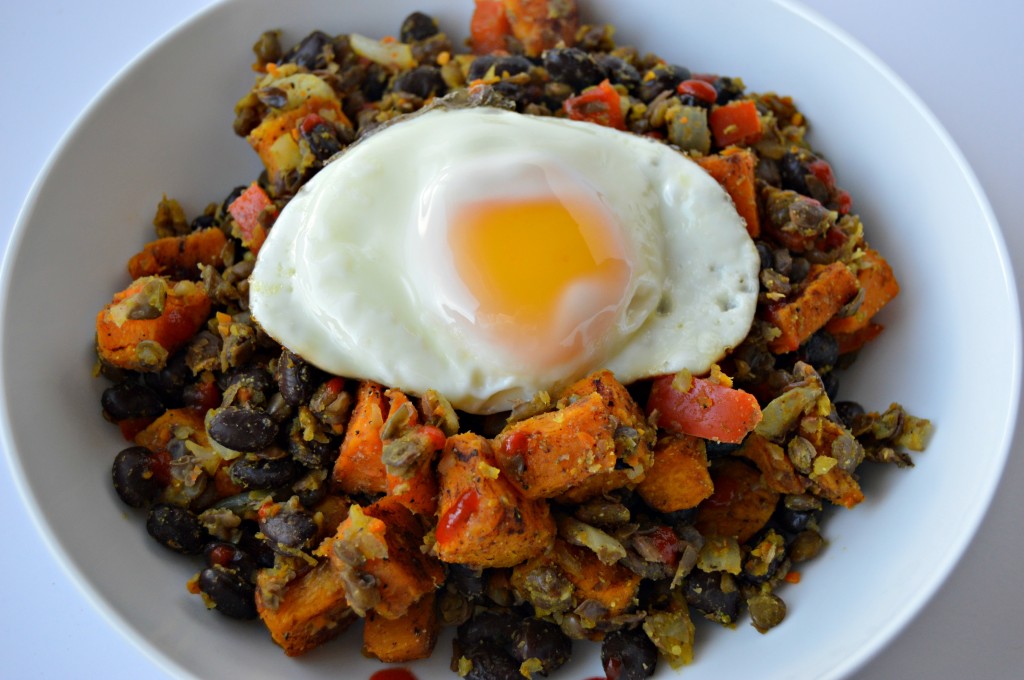 A random breakfast bowl made from leftovers out of my fridge, including: leftover runza filling, black beans, roasted butternut squash, red peppers, and onions all topped off with sriracha and a fried egg.  I love when random creations turn out so. good.
Have a great Wednesday, friends!
What is your favorite recent eat?