I am guilty of owning far more materialistic things than necessary, of spending more than my fair share of time on technology, and of buying food that I do not need.  A month or so ago, I decided to cut out some of the crap.  My goal was to disconnect more, unclutter, and use what I have.  Check out some of the changes I have made in my attempt to lead a more minimalistic life.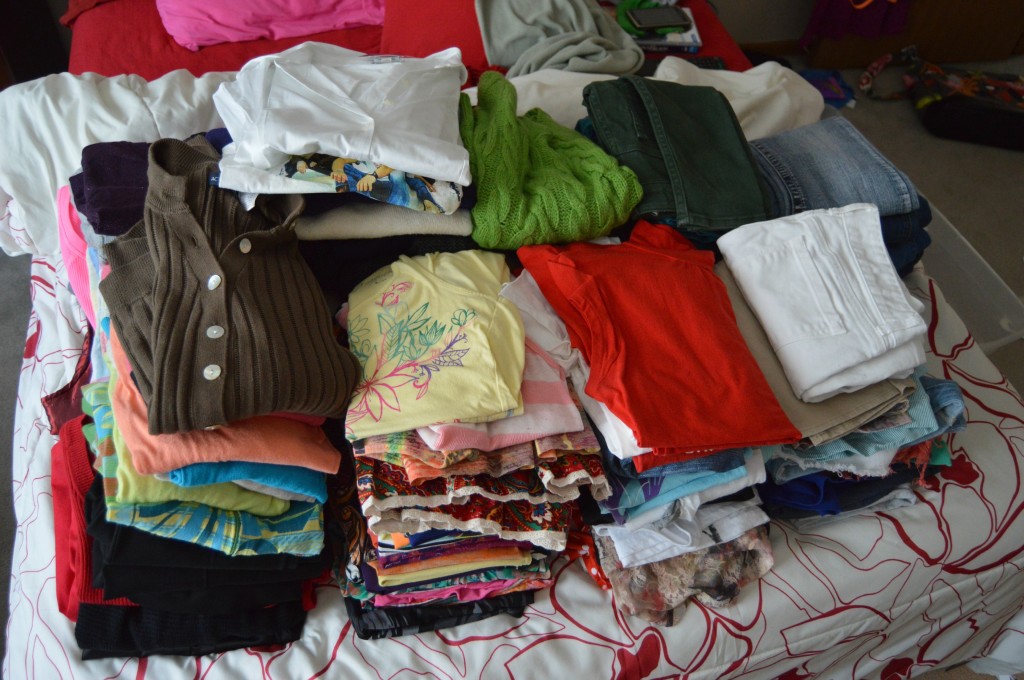 That would be nine piles of clothing.  I have a walk-in closet in my apartment and before I did some major minimizing, it was jam packed.  I had talked about getting rid of the clothing that I no longer wore or needed for years.  But it was all talk until about a month ago when I got serious about making a change.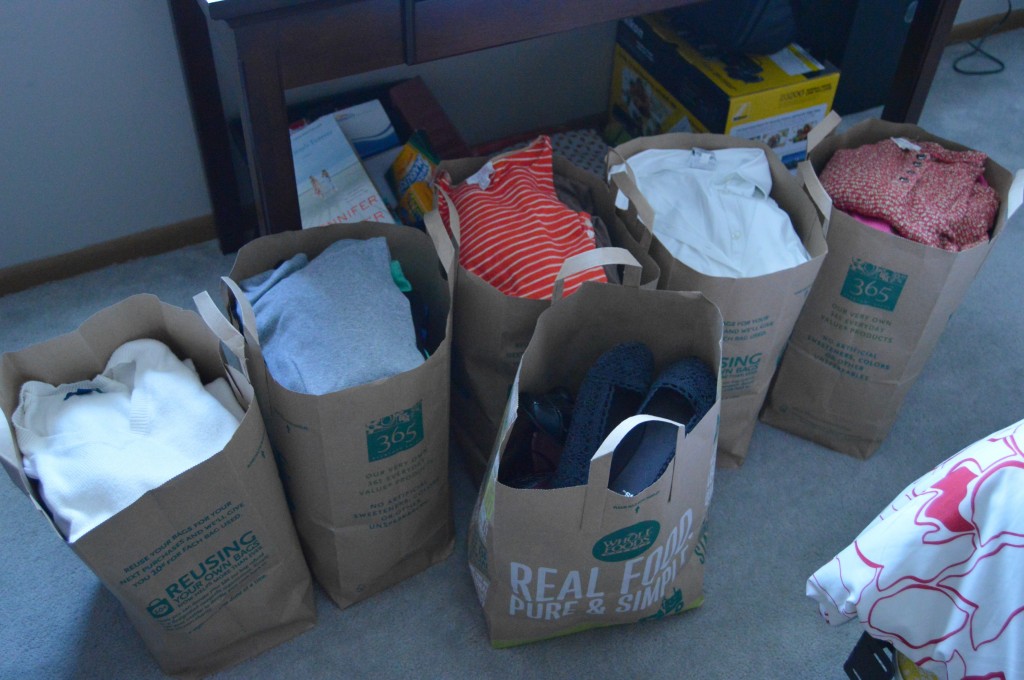 I have getting healthier to thank for my sudden cleaning spree.  Since gaining roughly 15 pounds over the past year in an effort to be at a healthier weight and a happier place, I had quite a few pairs of pants and shirts that were too snug or not fitting at all.  So I got to work getting rid of everything that no longer fit or that I had not worn in the past six months.  This is no easy task, but I was tired of the extra bulk in my closet and in my life so I was honest with myself when deciding whether to pitch or keep.  If I had not worn it, it did not fit right, or I had zero plans for it in the future, it went into the "sell" pile.  Apparently I was in the minimizing mood because I ended up with six bags of clothing and shoes to take to the second hand store- and that's not even including the Summer items.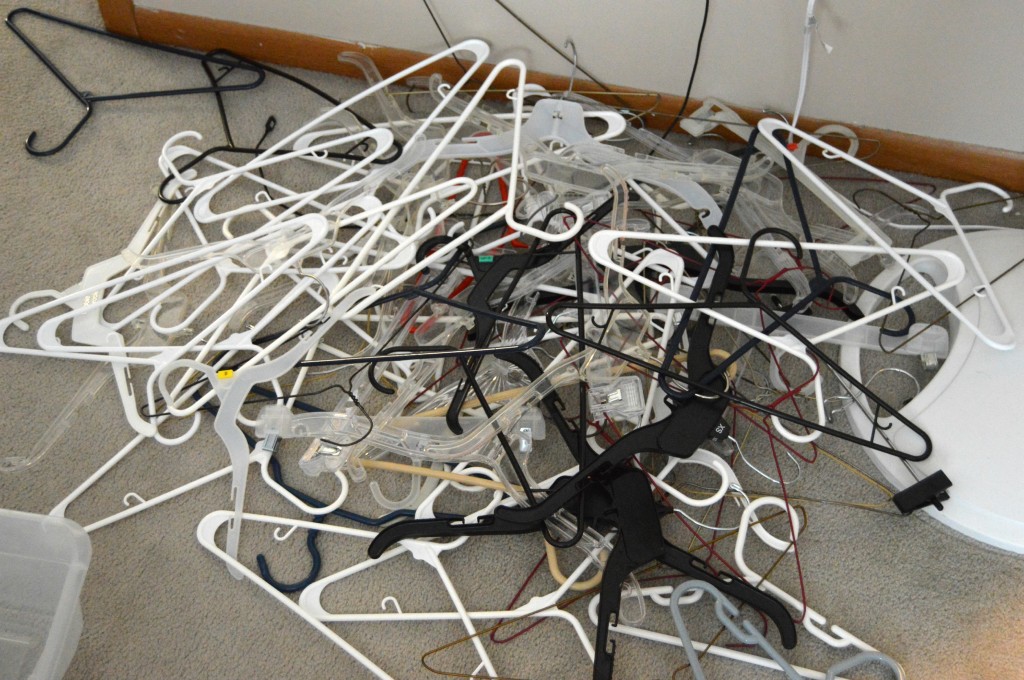 Another bonus: I am no longer low on empty hangers!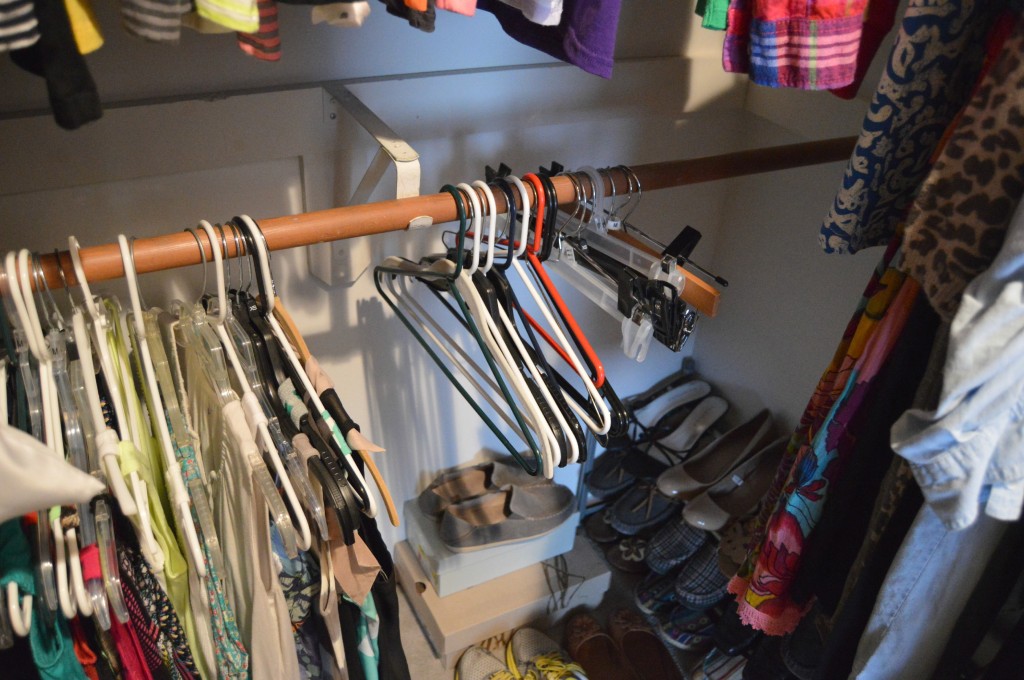 There is actually empty hanging space in my closet… what?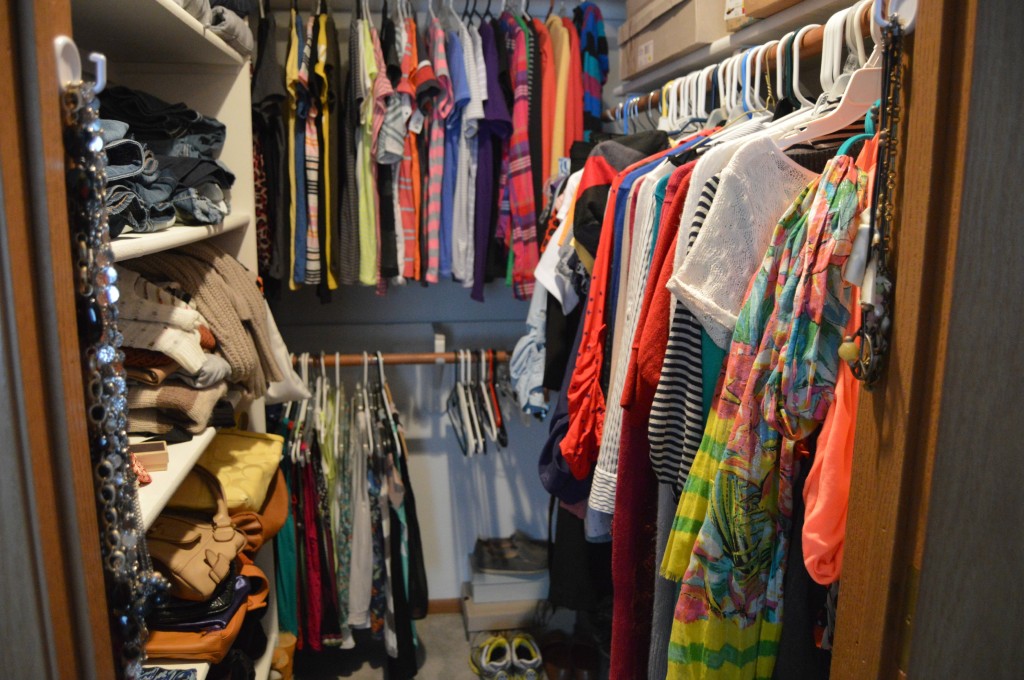 I know it still looks rather full, but the fact that my clothing is no longer stuffed onto the racks, there is free hanging and shelf space, and there is room on my floor is quite the accomplishment for me.  I plan to continue ridding my closet of unnecessary items over the next couple of seasons when I reassess what I am actually wearing.
And now that I have a much freer closet, I plan to keep it that way.  I will only be purchasing clothing that I really need and that I can wear with several outfit pieces that I already own.  I am also no longer buying clothing simply because it is a "good deal."  In fact, I am trying to avoid the clearance racks altogether unless I am in search of a specific clothing item.
After I cleaned out my closet, I think I was on a bit of a pitching high.  I ended up cleaning out the cabinet and drawers in my bathroom, the desk and side table drawers in my bedroom, my linen closet, and my pantry.  If I was not using it and had no reason to keep it, it was pitched or donated.  It is crazy how many things that I owned and did not even realize it.  I definitely do not need to buy body wash anytime soon.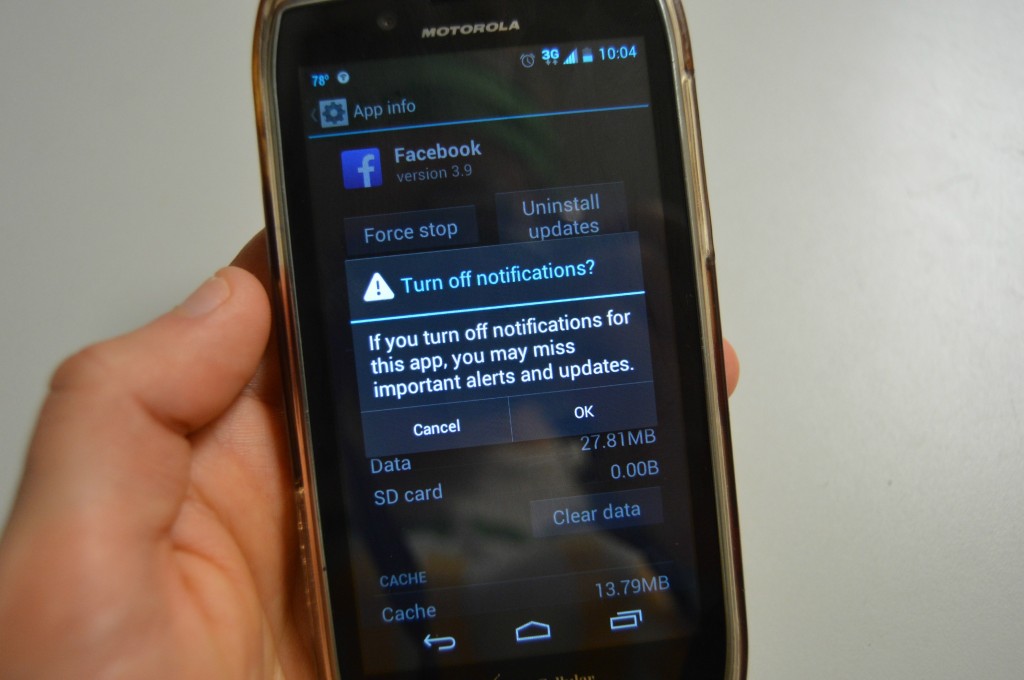 I have not just been minimizing my life when it comes to material things.  I am also trying to get rid of the non-necessities in the technology realm of my world.
About a month ago I turned off all notifications on my phone for Gmail, Facebook, Twitter, and Instagram.  While I can still access these applications (most of which I just keep on my phone for blogging purposes), I do not have notifications bothering me every 30 seconds.  The number of notifications I would receive in a day was getting out of control, and when I really analyzed my time on my phone I realized that my social life was suffering.  There are zero phone notifications that are more important than being attentive when I am with my family, boyfriend, and friends.  This simple change has been so freeing and is quite possibly my favorite thing about being more minimalistic.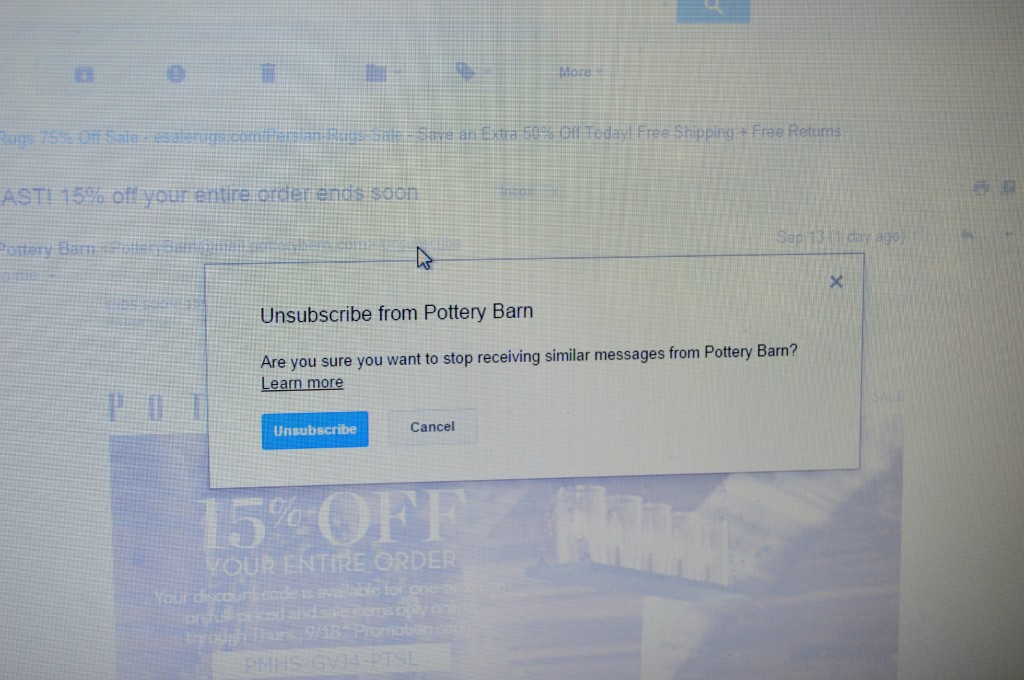 Another step that I took to minimize the technological side of my life was taking the time to unsubscribe from all of the junk e-mails that I received daily and continued to automatically delete.  Unsubscribing literally took me five seconds per e-mail and will save me a lot of clutter and time in the future.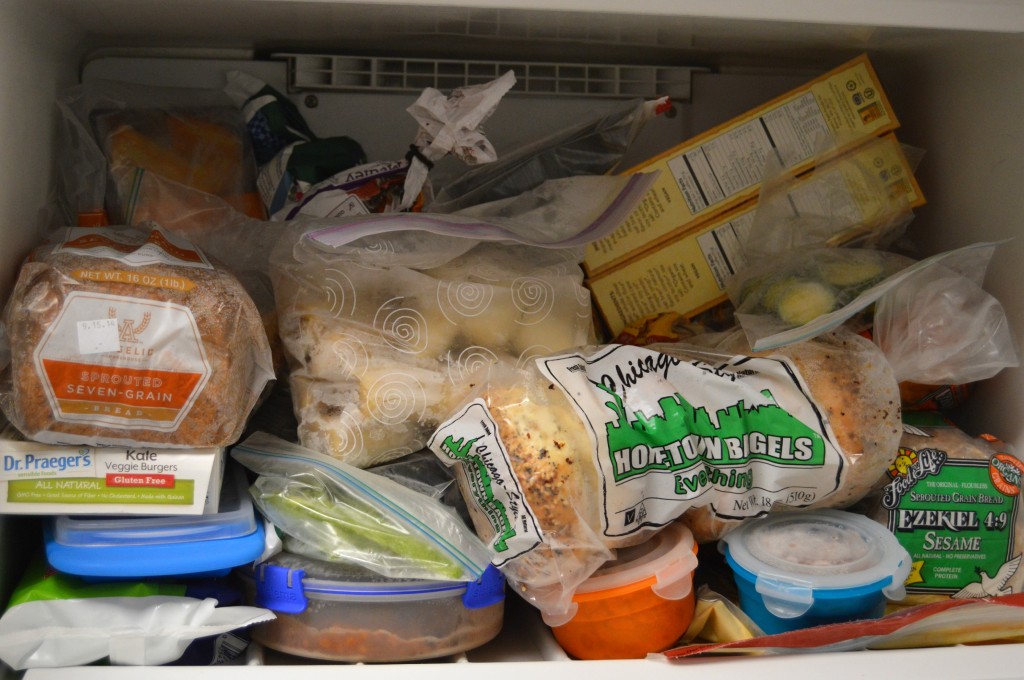 One final thing that I am doing to live a more minimalistic life is organizing the food in my kitchen and using it.  My freezer was stuffed to the brim several weeks ago so I pulled everything out and got it organized.  I pitched what had freezer burn on it and have begun working leftovers, frozen veggies and fruits, and frozen grains into my meal plans.  This has helped me clean out the clutter and save money.
Could you be leading a more minimalistic life?  I would ask you to seriously consider this question.  Leading a more minimalistic life is refreshing, energizing, and less stressful.  Stepping back from technology has been the most rewarding for me.  I urge you to give it a try.