It is that time again!  It is time for Wednesday and it is time for What I Ate Wednesday.
I have been doing a lot of thinking lately, and I wanted to let you know that for the most part I think my What I Ate Wednesday posts are going to be a bit different from now on.  I experimented with a "Recent Eats" post last week and I have decided that I much prefer that concept for two main reasons:
1. I have become really bad about remembering to take pictures of an entire day of eats.
2. I believe that chronicling an entire day of eats can sometimes lead to unnecessary comparisons within the blogging world- by both myself and others.
As a result, from here on out I think that I am mostly going to develop my What I Ate Wednesday posts around "Recent Eats," many of which may or may not fall on the same day.  I promise you will still see some good eating and snacking ideas!
What I Ate Wednesday: Recent Eats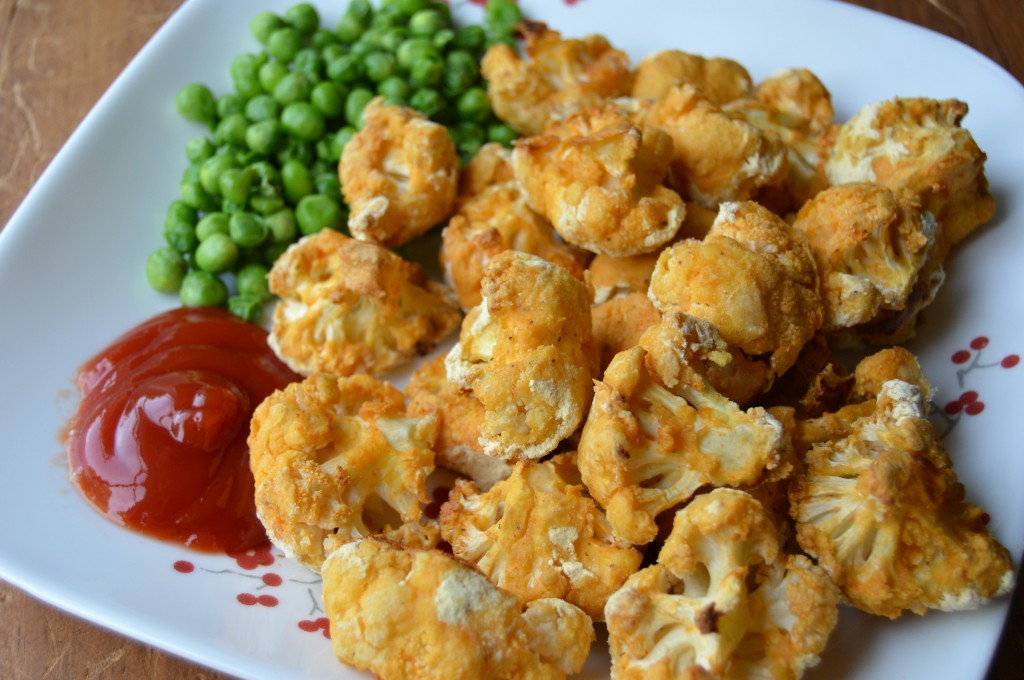 Buffalo cauliflower "wings" happened again!  This time with a side of peas.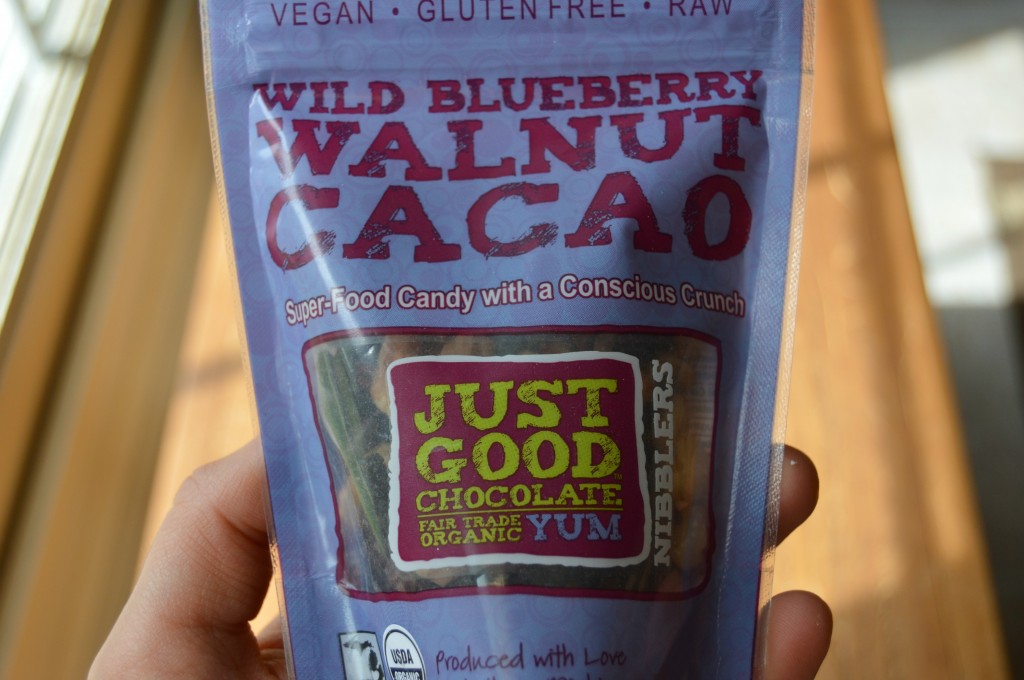 I ate this for a snack, but mostly ate around the majority of the walnuts.  I don't know why, but I am really just not much of a walnut person.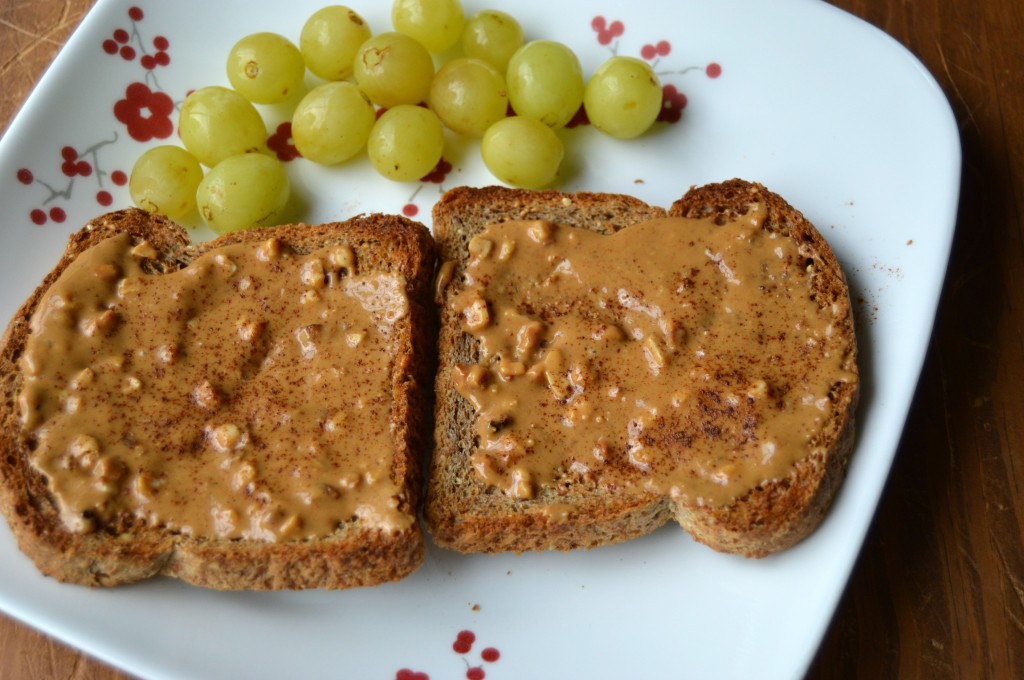 This is definitely one of my current favorite breakfasts: Toasted Ezekiel bread with crunchy peanut butter and cinnamon.  I ate some green grapes on the side.
My favorite pizza in the entire world.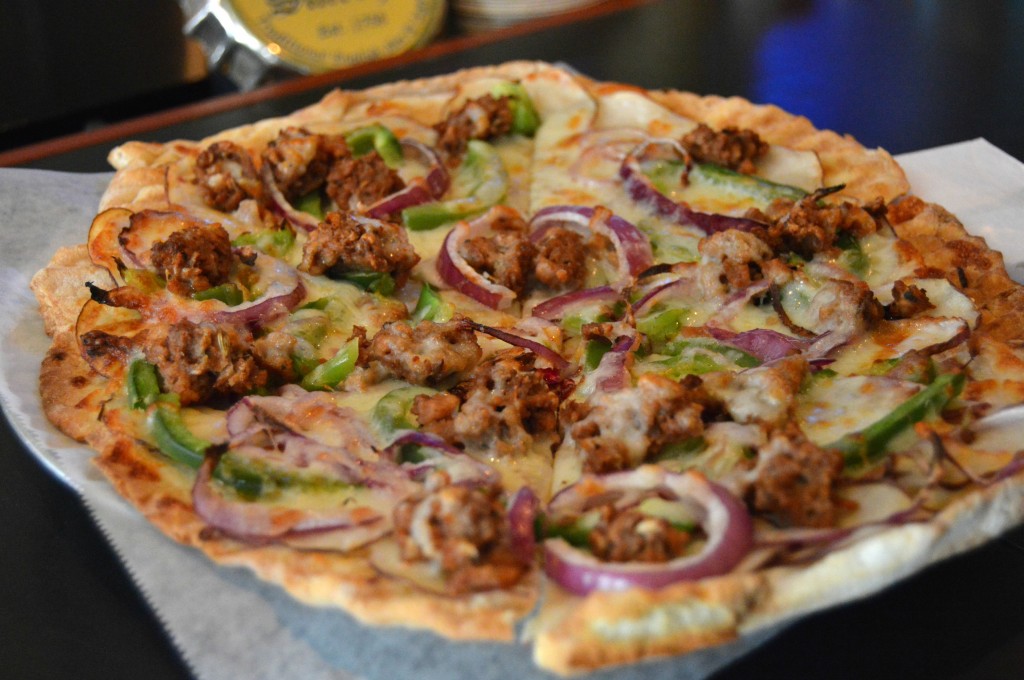 And another delicious vegetarian creation.  A restaurant that only serves vegetarian pizza is a restaurant after my own heart.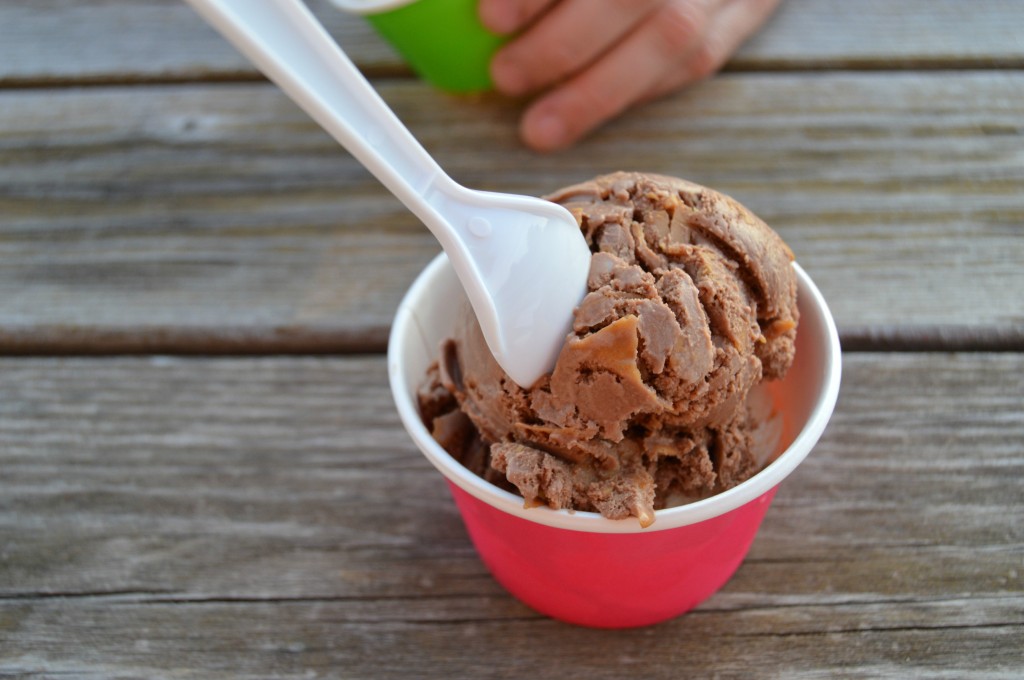 It had been so long since I had this ice cream.  A scoop of birthday cake ice cream on the bottom and a scoop of chocolate peanut butter on the top!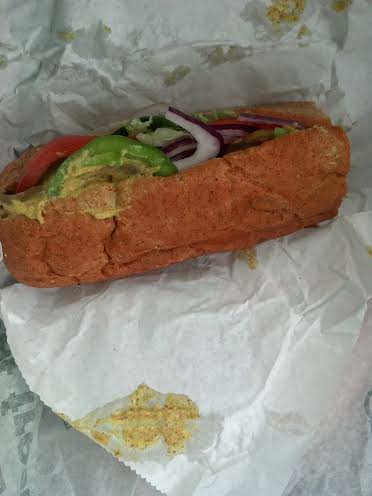 A veggie sub from Subway on my drive back to Omaha on Monday.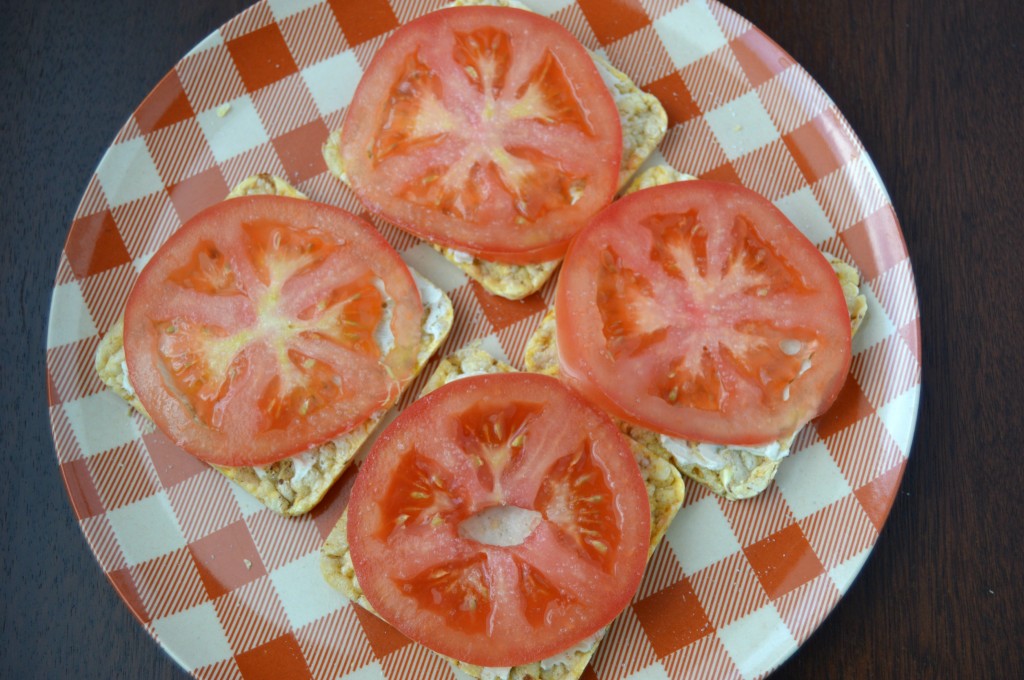 One of my favorite snacks from last Summer is back!  Corn/quinoa cakes topped with garlic and herb vegan cream cheese, sliced tomatoes, and sea salt.  This is also incredible on Wasa crackers.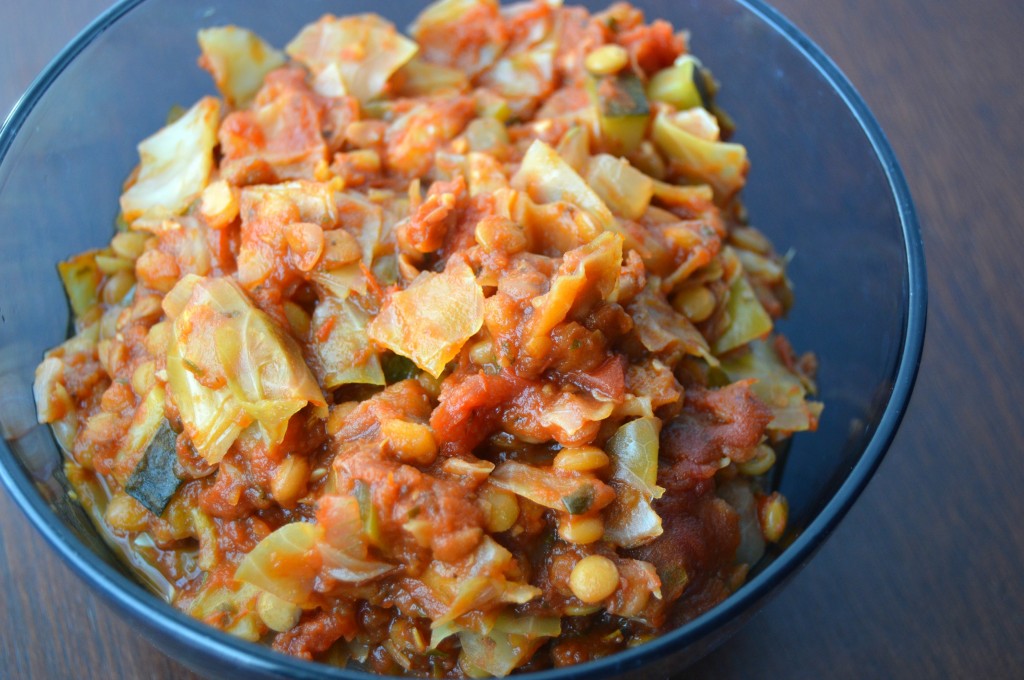 My Lentil and Cabbage Casserole.  This is one of my favorite veggie and protein-packed dinners.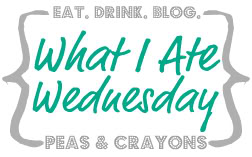 And finally… the three winners of the Hilary's Eat Well veggie burgers giveaway are: Caitlin, Catherine, and Erin!  Congrats!  All winners have been e-mailed.