Well that is a mouthful, now isn't it?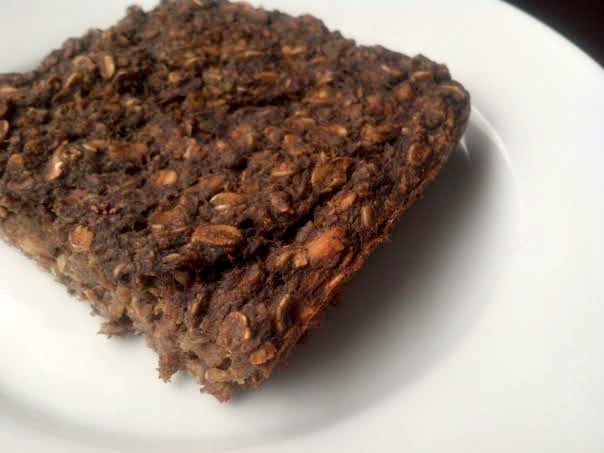 The truth is, I could not leave out a single word from the title because you need to know that it contains chocolate, peanut butter, and oatmeal.  And if you are like me, then you associate the phrase "breakfast bake" with "easy make-ahead breakfasts," which are my favorite kind of breakfasts.  No surprise there.
I used to think that eating chocolate for breakfast was "bad" or "unhealthy."  Um… can someone please tell me why that thought ever crossed my mind?  Cacao powder is a super food and chocolate anything is good for the soul.  If you ask me, there is nothing bad about that!
Chocolate Peanut Butter Oatmeal Breakfast Bake
Vegan
Serves 2
Ingredients
1 very ripe banana, mashed
1/2 tsp molasses
1/2 tsp pure vanilla extract
1 cup rolled oats
1/4 cup peanut flour (I used PB2)
1/4 tsp cinnamon
1/2 tsp baking powder
1/8 tsp baking soda
pinch of salt
1 TB chia seeds
1 TB cacao powder (or cocoa powder)
2 TB peanuts, roughly chopped
1/2 cup unsweetened vanilla almond milk (or other non-dairy milk of choice)
Directions
1. Preheat oven to 350 degrees F.  Lightly grease or spray a loaf pan and set aside.
2. Mix banana, molasses, and vanilla until well-combined.
3. Stir in oats, peanut flour, cinnamon, baking powder, baking soda, salt, chia seeds, and cacao powder.
4. Add milk and stir until combined.  Add additional milk, if necessary, if the batter is too thick.
5. Pour batter into the loaf ban and bake, uncovered, for approximately 30 to 35 minutes, or until a toothpick inserted comes out clean.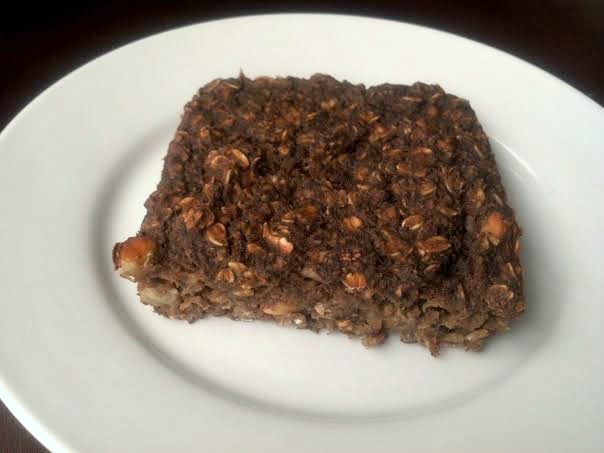 You can eat this baby plain, or you can do what I like to do and jazz up your breakfast.  The first time that I ate this, I topped it with peanut butter.  Yes, more peanut butter.  Because honestly, is there ever such a thing as too much nut butter?  I think not.  The next time I topped it with melted strawberry jam.  I love using melted jams or jellies for topping breakfast bakes, French toast, and pancakes, so I thought it was a fabulous decision.  And finally, the third time I ate this I topped it with melted pumpkin butter.  Yes, I am one of those people who eats (and loves) pumpkin flavored anything all year round.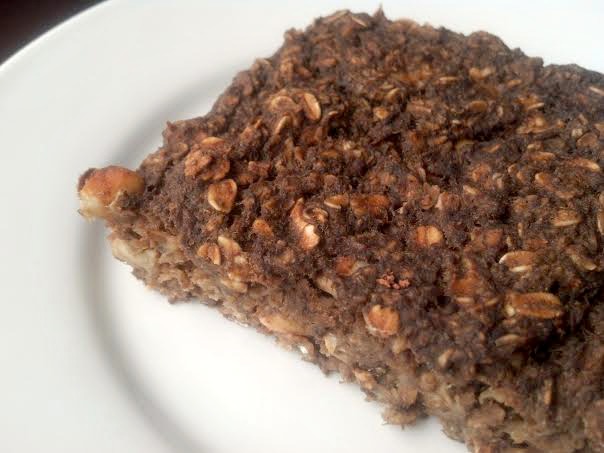 While this bake is totally centered around peanuts, I imagine that a peanut-free version could easily be created for my friends with peanut allergies.  Buy yourself some almond flour (you may need to add in a bit more sweetener, like Stevia or maple syrup), almonds, and almond butter for topping.  Hmm… now I am not allergic to peanuts, but that sounds pretty darn amazing to me.  I think I am going to have to do some experimenting in the kitchen here soon.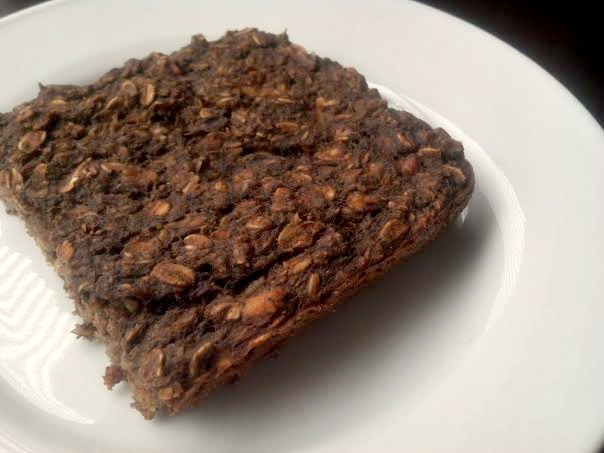 And people wonder why I am actually excited about getting out of bed in the moring…  Yes, food is a huge motivator for me in all aspects of my life.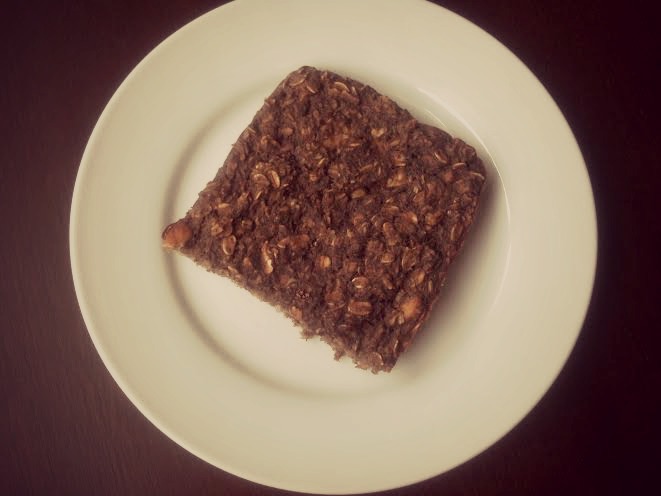 You didn't actually think I was going to stop posting PicMonkey edited photos, did you?