And the longest blog post title award goes too…
…this girl!
Not only did I just make up a fake award (anything to win something, right?), but I am also about to share with you an incredibly long, random, and all over the place post.  Bear with me as I attempt to put some organization into my thoughts, this past weekend, and what I have to look forward to on this week's dinner menu.
Weekend Wrap-Up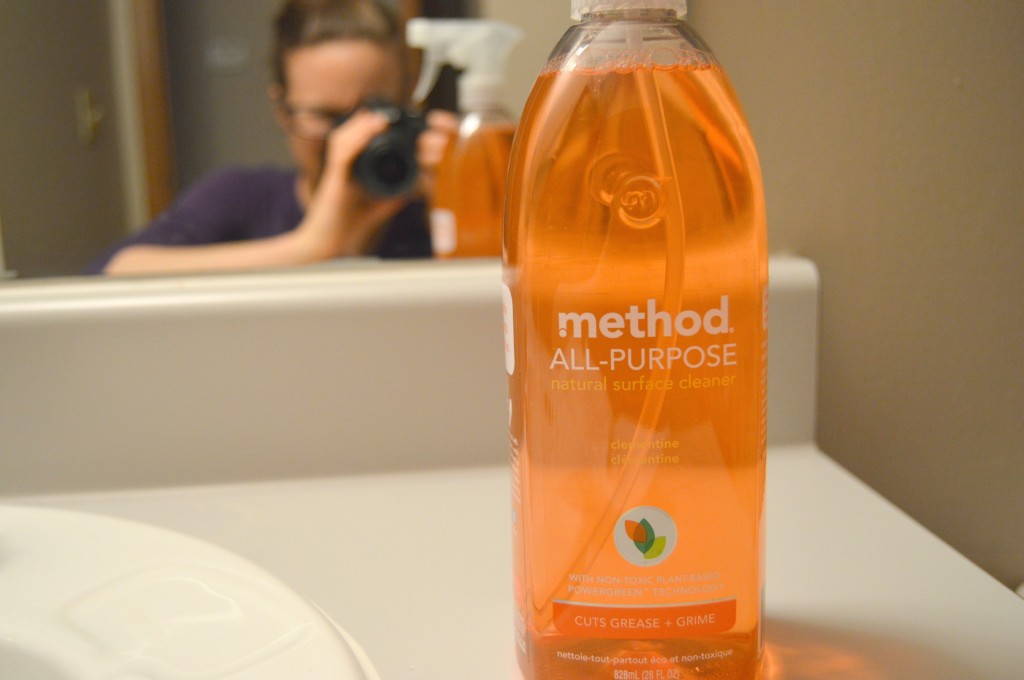 My weekend began with what every person out there wants to do with their free time: cleaning.  I am somewhat of a neat freak.  I am sure you never would have predicted that with my type-A personality or anything 😉  I used to be a "clean every weekend" kind of girl.  But then I realized that there are a lot of things out there that are far more fun than cleaning.  Even still, it had been awhile since my kitchen and bathroom got some attention, so I decided to be productive with my free time.  Plus, is there any better feeling than spending the rest of your weekend in a super clean apartment?  I just love that!  P.S. I was not asked to or compensated for posting this picture.  I just genuinely love the Method products and this clementine scent is the bomb.
Luckily, I did not just clean.  I also went grocery shopping.  And after I finished putting all of my groceries away I thought, "Should one person have THIS much food in their fridge?"  Yeah, probably not.  But this is real.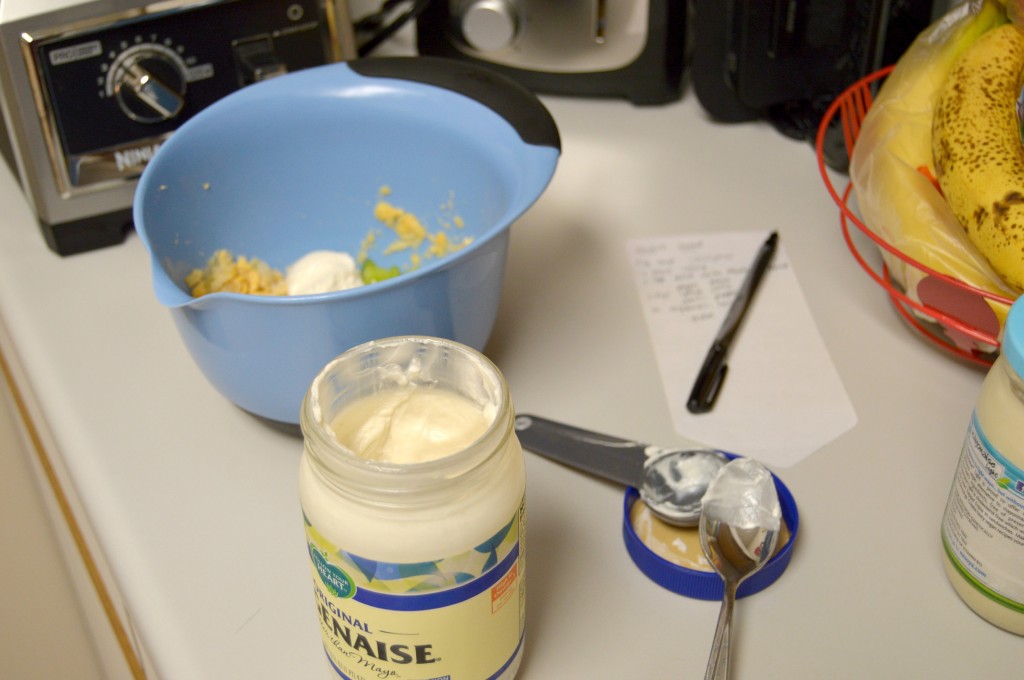 I did put some of that food to use with lots of cooking, recipe creation, and food photography.  P.S. If you have not tried Vegenaise yet, you really need to.  10x better than mayo.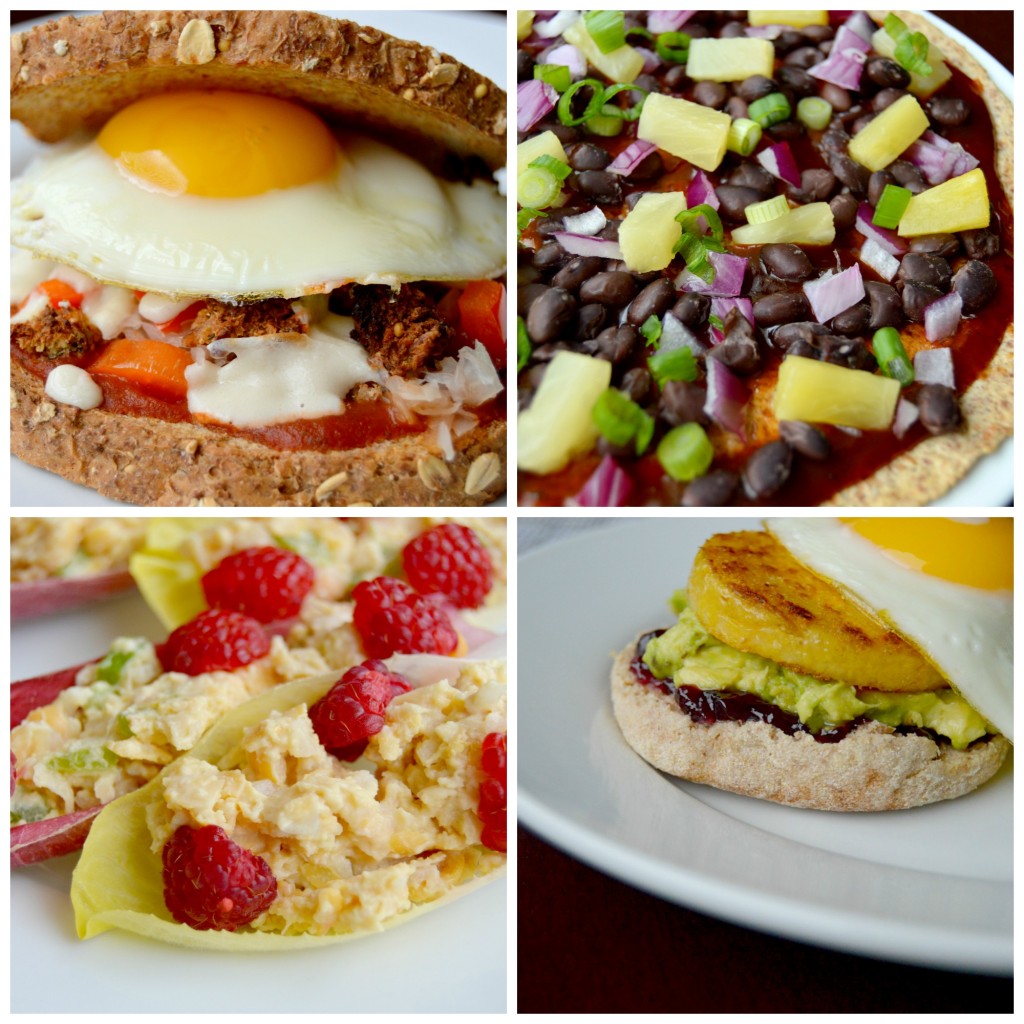 You have all of this deliciousness to look forward to over the next month or so.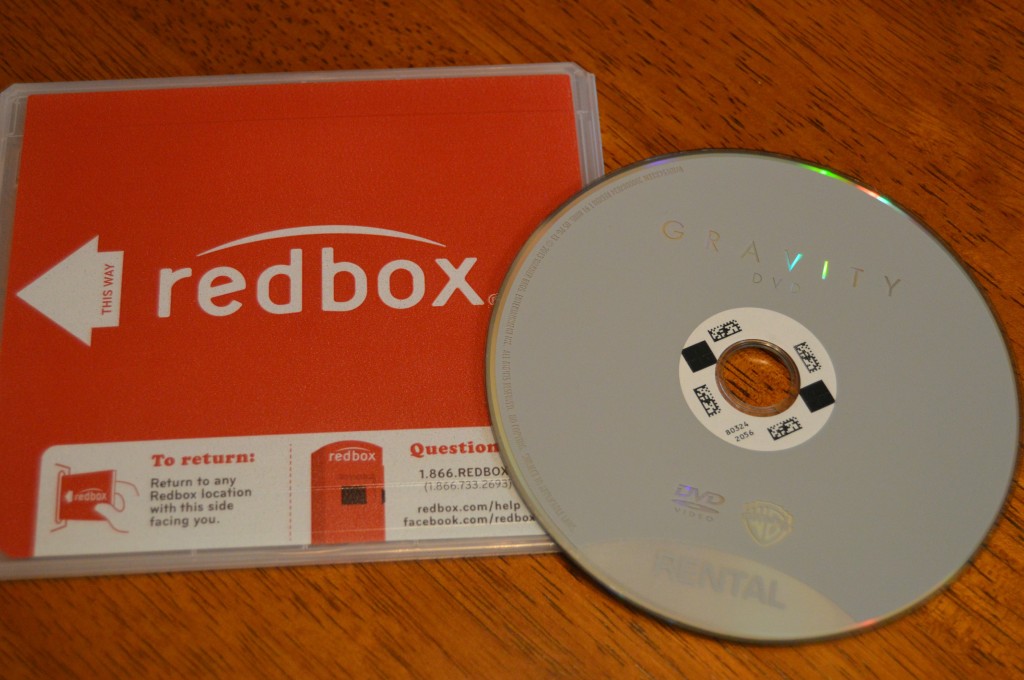 I also spent time watching TV and Red Boxing.  I rented Gravity.  It was good, but I didn't think it was quite good enough for the 8.1 rating it has on IMDB.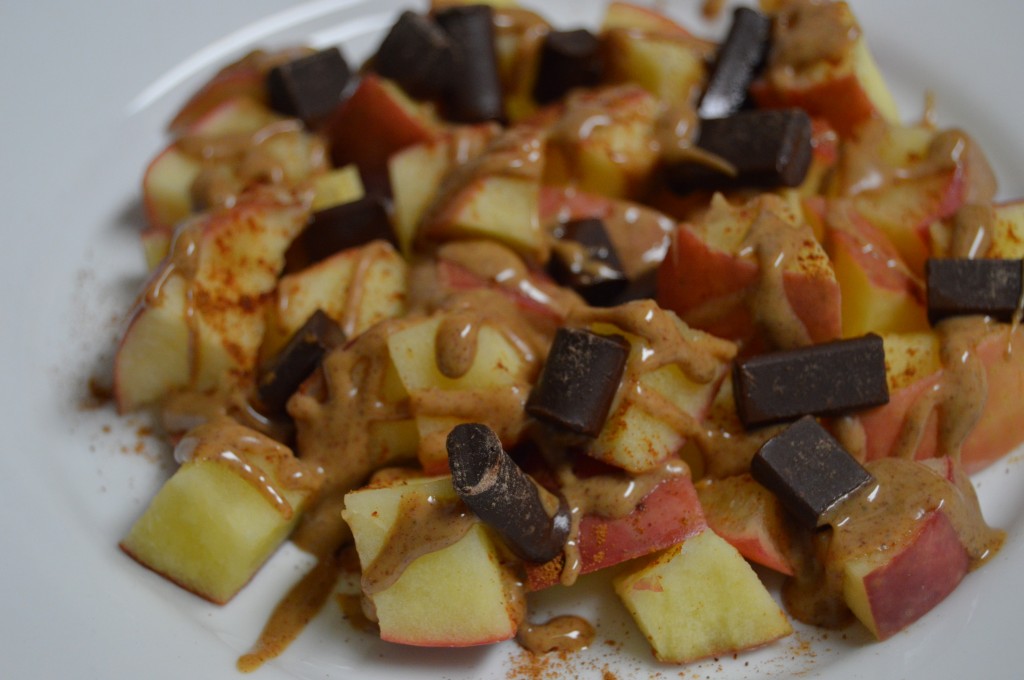 I also treated myself to some sweets…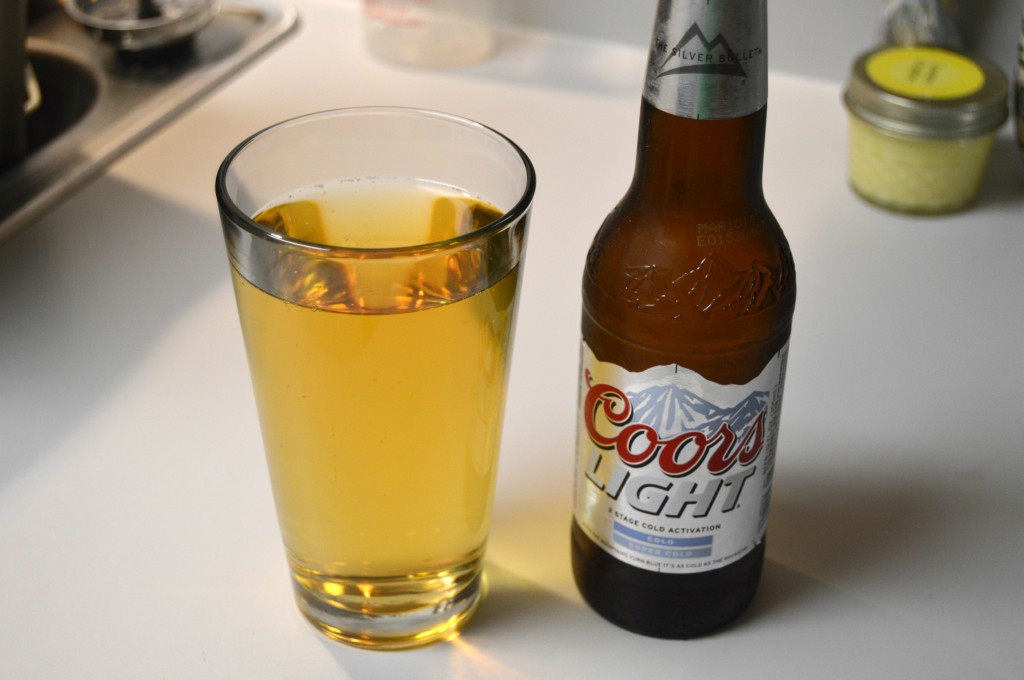 …and some good drinks.  And yes, haters, Coors Light is good.  Just trying to keep it classy.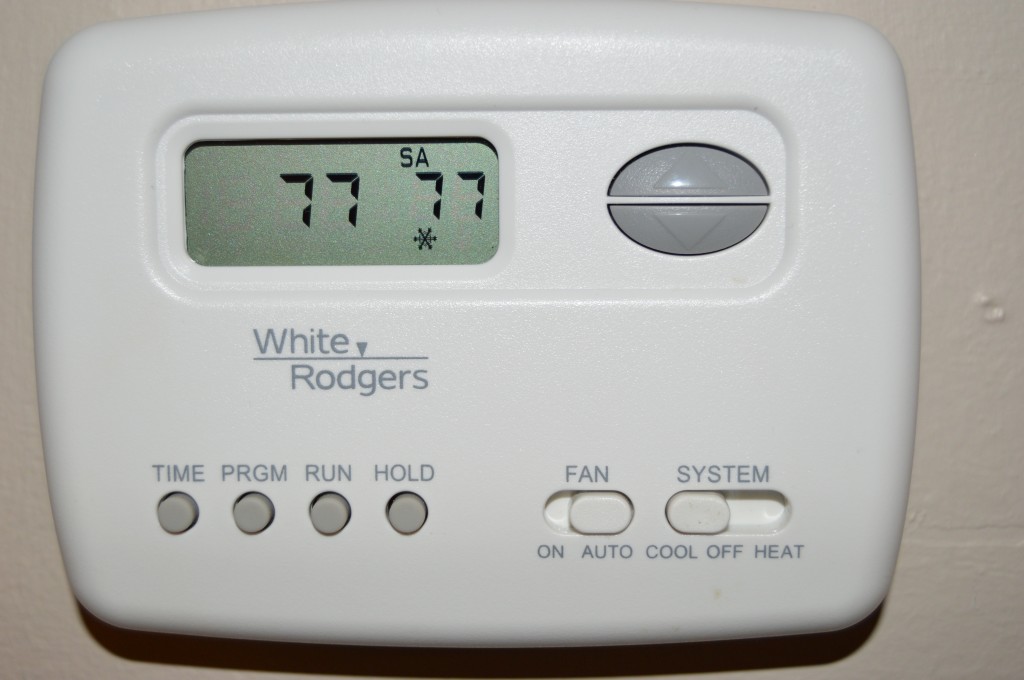 I also treated myself by breaking down and turning on the air conditioning for the first time this year.  I suffered through 80-some degree weather two weekends ago and decided it was not worth it this weekend.  Granted my idea of "cool" is having my AC set within the 77-79 range.  Enough for me to be comfortable and not sweat, but nothing too crazy 😉
Moving on…
(excellent transition, right?)
A couple of weeks ago I gave you a peek inside my grocery bag after one of my trips to Whole Foods.  Y'all seemed to enjoy stalking my food (don't worry, I am totally fascinated with what others eat, too!), so let's take a look into my most recent Whole Foods haul.
What's In My Grocery Bags (#2)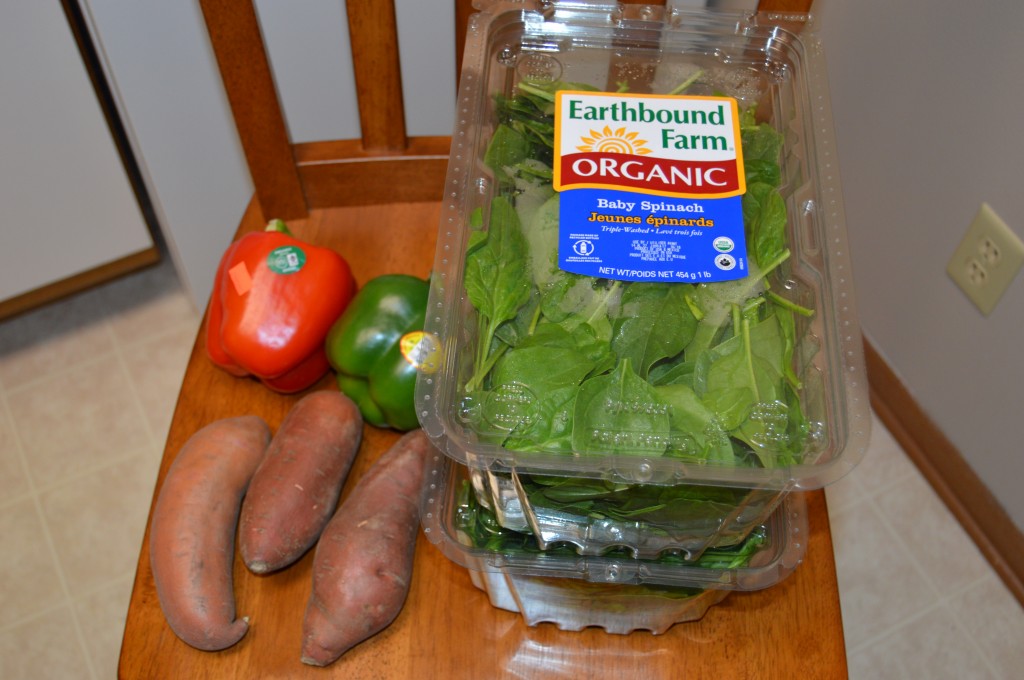 Yuuummmy veggies.  Organic peppers, sweet potatoes, and spinach.  These containers of spinach were on sale for $4.99 so I obviously bought 2.  And yes, I will use it all.  In case you forgot, I am green smoothie obsessed.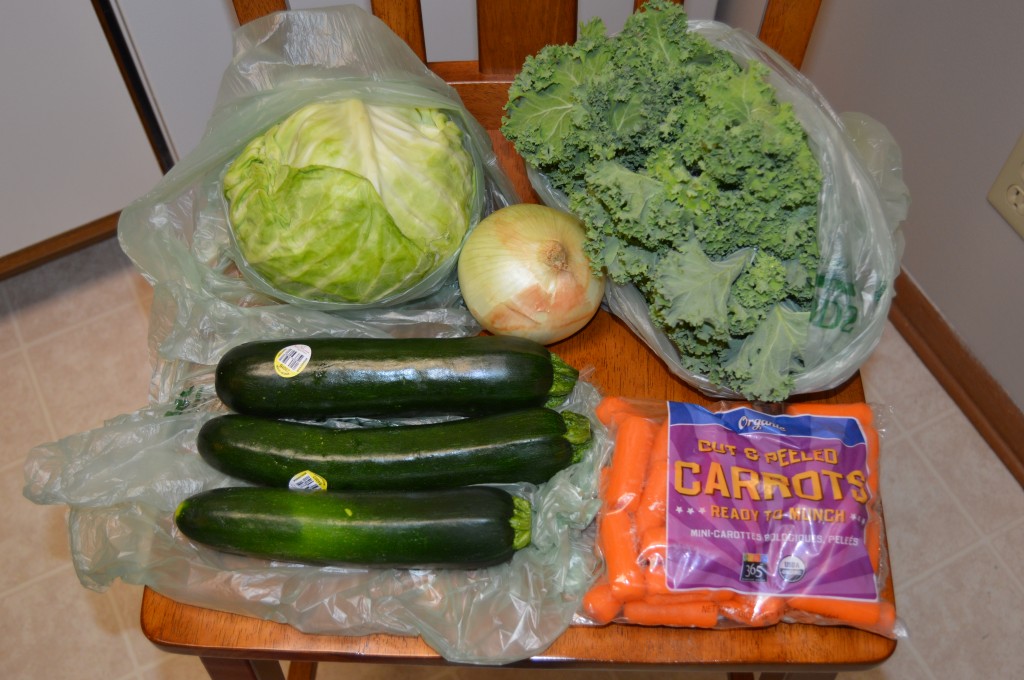 More veggies.  But really, are you surprised by that?  I stocked up on organic zucchini (again, green smoothies!), carrots, kale, green cabbage, and a yellow onion.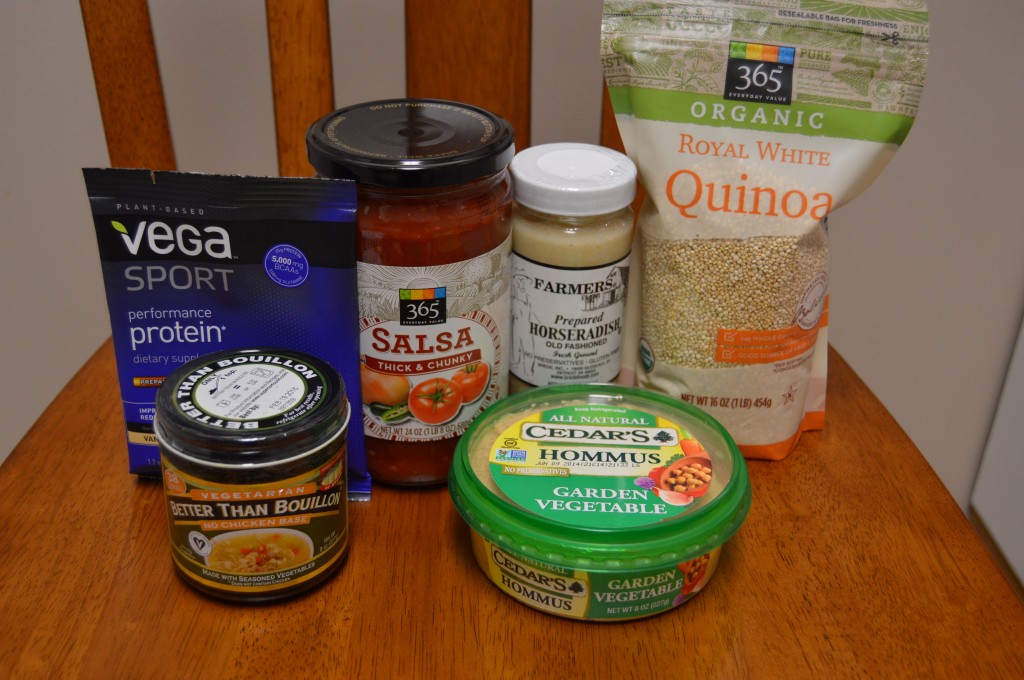 And rounding out my haul were some staples: quinoa, new-to-me horseradish that I'm planning on using in a recipe soon, salsa, Vega One (I have been wanting to try the Sport version so I bought a small package), "no chicken" soup base, and a new-to-me hummus.  P.S.  That hummus is faaaantastic.  Go buy it.
And finally, while we are on the subject of food, how about a little sneak peak into my dinner meal plan for the week?
Weekly Meal Plan for the Week of April 28th through May 4th
Dinners
Monday: Barbecue Lentils and Vegetables over Cauliflower "Rice" (recipe to come)
Tuesday: Quinoa Vegetable Salad with Lemon-Basil Dressing (look for it in a future Friday Foodie Favorites post)
Wednesday: Mexican dinner night with Erin and Joanna (more on this in a future post)
Thursday: Happy Herbivore Tempeh Burgers
Friday: Mediterranean Chickpea Salad Sandwich
Saturday: Dinner out in my hometown
Sunday: Most likely ordering pizza with the rents and bf
Lots of good eats to look forward to, eh?  Have a great week everyone!