Hi all!  I hope your holidays are going swimmingly (don't you just love that word…or maybe I am weird? ;))!  I promised you all that I would not leave you empty handed over my Christmas/New Years break, so I am popping in to share a quick recipe with you.  Though lets be honest, I wrote this post over a week ago in an effort to stay off of my computer as much as possible during my time off.
I have been majorly crushing on pancakes, buckwheat bakes, and overnight oats for my breakfasts lately, but a few weeks ago I mixed things up a bit when I decided to take my eggs and veggies on the go.  Make up a batch of these egg cups on Sunday in preparation for the work week and you are good to go for several early morning meals.  I hope you enjoy them as much as I have!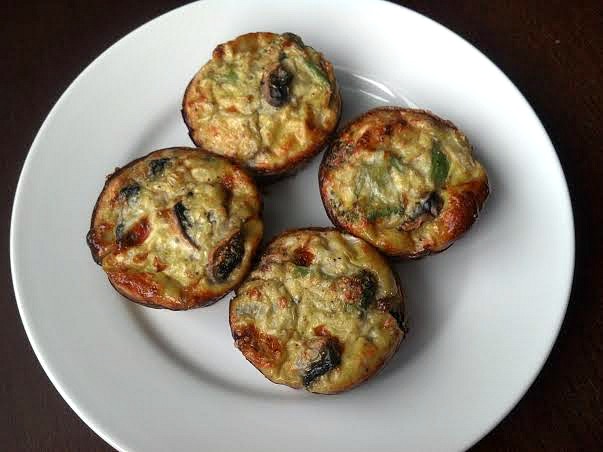 Broccoli Cauliflower "Rice" Egg Cups
Servings: Makes 9 egg cups
Ingredients
2 cups riced cauliflower*
water or vegetable broth, for cooking
2 cloves garlic, minced
1 cup frozen or fresh cut broccoli
1 cup baby bella mushrooms, chopped
4 eggs, beaten
4 egg whites, beaten
1/4 tsp fine sea salt
1/4 tsp black pepper
1/4 tsp red pepper flakes
1/4 tsp onion powder
*To "rice" cauliflower: Process it in a food processor until it resembles rice.  Heat it in the microwave for 3 to 4 minutes (it will cook the rest of the way in the oven).
Directions
1. Preheat oven to 375 degrees F.  Spray muffin tin pan with cooking spray.
2. Line a medium skillet with a thin layer of water or vegetable broth.  Heat over medium-high heat until very hot.  Once hot, lower the heat to medium and add in the garlic, broccoli, and mushrooms.  Cook for approximately 6 to 8 minutes, or until heated through.
3. In a large bowl, combine heated vegetable mixture, eggs, egg whites, and spices.  Stir until well-combined.
4. Pour into muffin tins in equal amounts to make 9 egg cups.
5. Bake for 25-30 minutes, or until golden brown.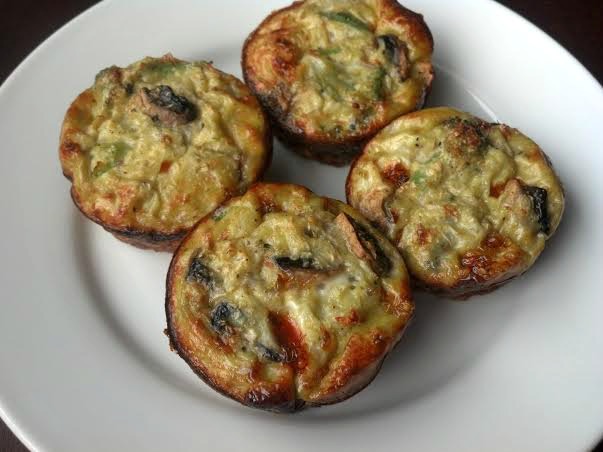 You know me and my love of cauliflower "rice."  It was only a matter of time before I started incorporating it into my breakfasts!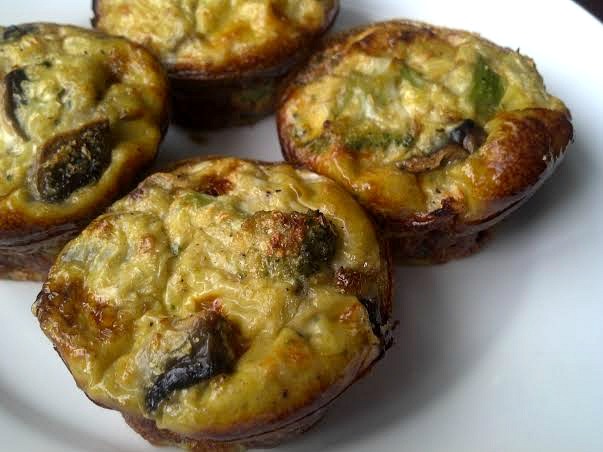 One morning I served my egg cups with salsa, and on another morning I served them with spicy ketchup (sriracha sauce and ketchup mixed together).  They were both definitely killer combinations.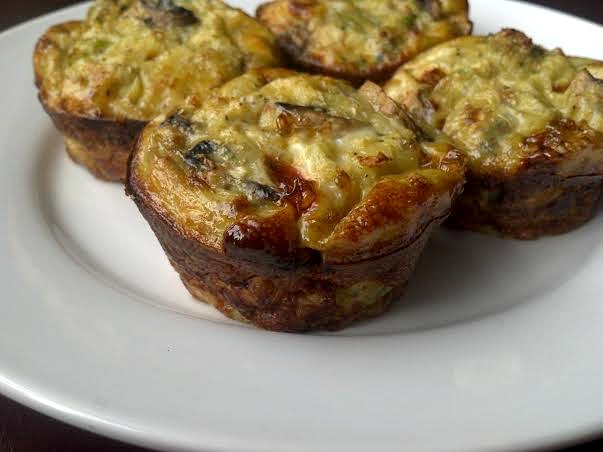 Yummy, crispy goodness all packed with veggies and high in protein.  There's nothing quite like getting your veggies in early on in the day!
Have a great rest of your break and a safe NYE!
Giveaway Update
I never heard from the original winner of the Happy Herbivore Light and Lean Cookbook giveaway, so I have selected a new winner.
Congratulations Meredith @ The Cookie ChRUNicles!  Please e-mail me at cleaneatingveggiegirl@gmail.com with your full name and mailing address.