I had absolutely no intention of posting today, but I literally have to share the link to the BEST chocolate pie that I have ever eaten.  And…wait for it…it's vegan!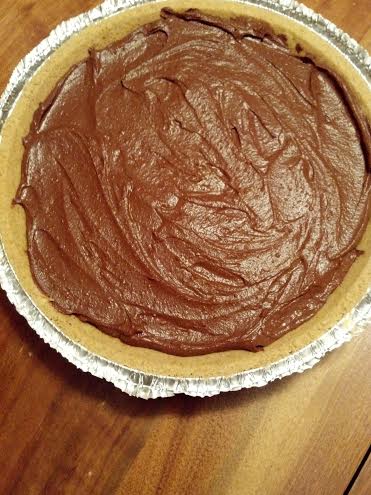 Katie's Ultimate Chocolate Fudge Pie was recommended to me by Kelly, and I am so beyond happy that I decided to make it for Christmas this year.  The ingredient list is simple, it took less than 10 minutes to make, and making this may have been the best decision that I have made for quite some time.  You may think I am being facetious, but I am pretty serious about the awesomeness of this pie.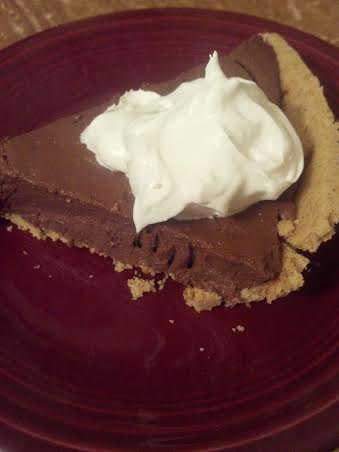 Of course I had to go and "de-veganize" the pie by adding whipped topping to it, but what can I say, I love me some whipped topping.  I have since tried it without the whipped topping and it is just as good.  This baby is rich so it really doesn't need anything extra.  And for the heads up, my meat-eating family members and friends fully approved of and thoroughly enjoyed this pie.  They also had no idea that it was vegan and contained tofu.  Yes, tofu!  Maybe we should start calling this a protein pie? 😉
Go make this.  You will not regret it.  The only regret that I have is that I did not make two.  I think I might be requesting this for my birthday in March!