A three-ingredient, non-alcoholic, Paleo, and Whole 30-compliant Sparkling Berry Kombucha Spritzer that is perfect for summer.  Bring this to your next party, or sip on it throughout a hot afternoon.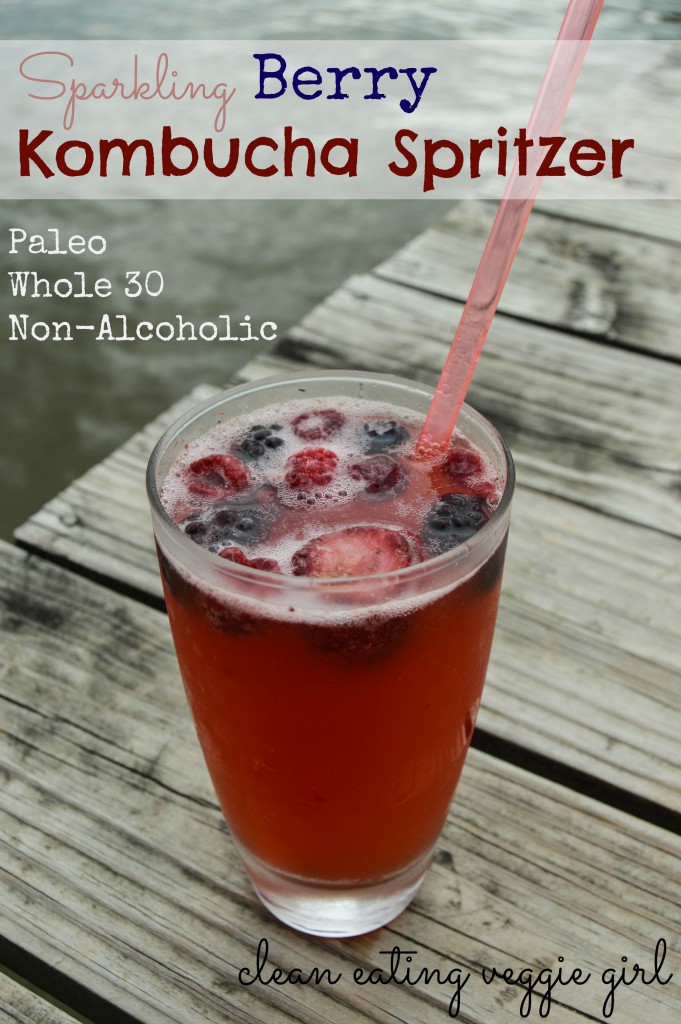 Yesterday I gave you a little teaser for one of the most amazing drinks that I have ever tasted.  And guess what?  It is non-alcoholic and Whole 30-compliant.  Yes.  That is possible!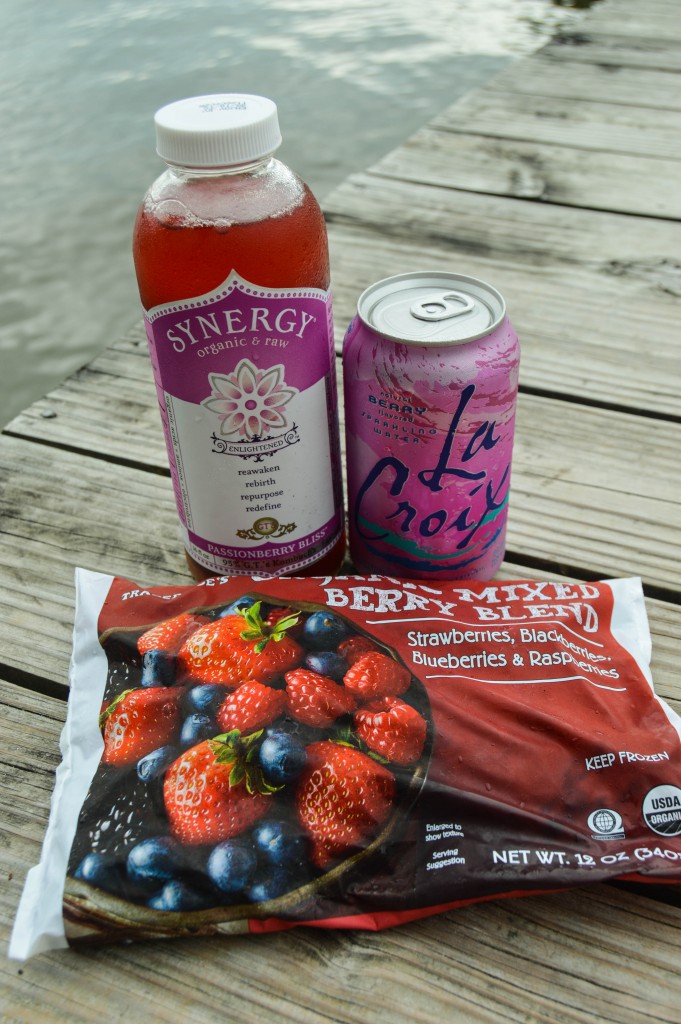 Quite possibly one of the best things about this drink recipe is that it is not only healthy, but so easy to make.  We are talking three ingredients: kombucha, sparkling water, and frozen berries.  Easy peasy lemon squeezy!  Except there is no lemon involved.  But you get the point!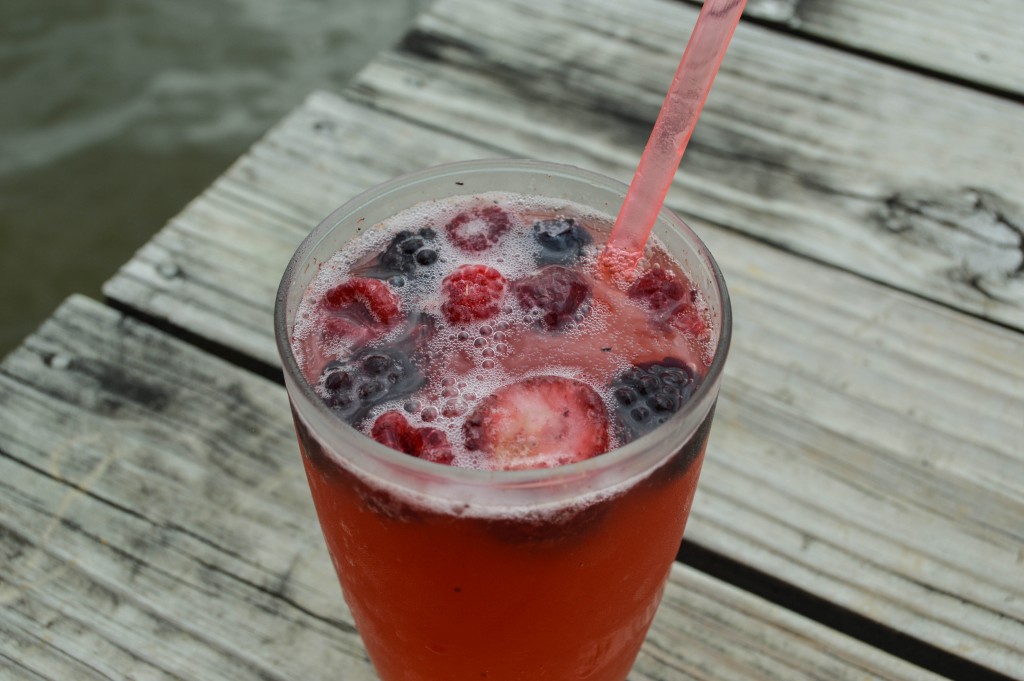 I'll be the first to admit that doing the Whole 30 during the summer when anyone and everyone of age is drinking is not the easiest thing ever.  In fact, sometimes I get downright jealous when I would love to just be sipping on a nice cold beer or a glass of wine.  But I have surprised myself these past few weeks.  It turns out that it is 100% possible to not drink alcoholic beverages and still have a truly fantastic time.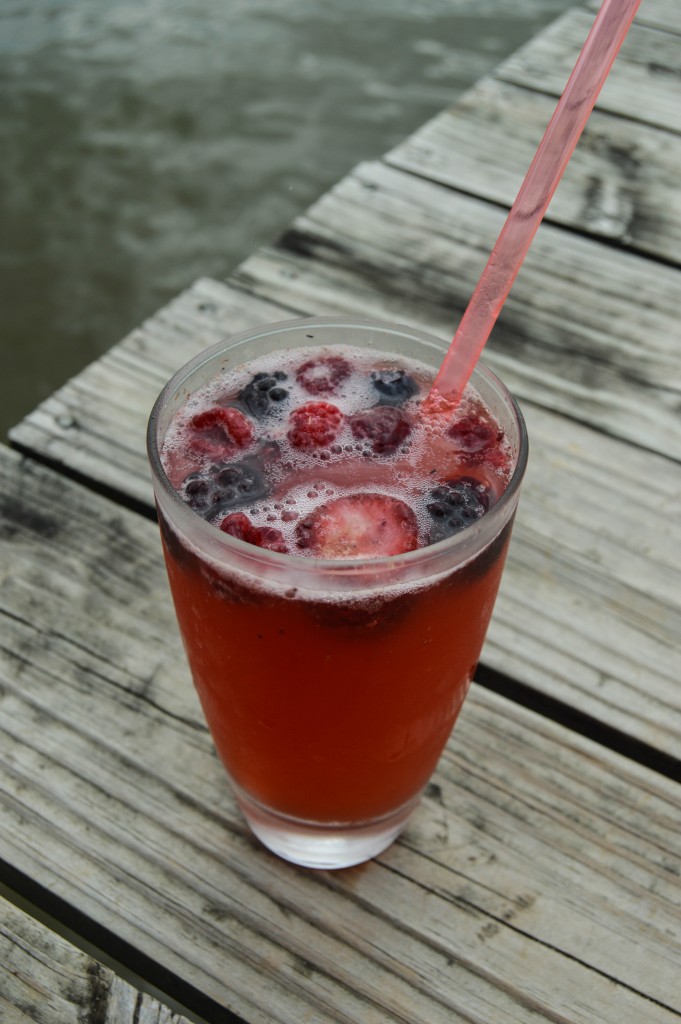 Of course having a delicious stand-in like this spritzer certainly doesn't hurt.  It is perfectly sweet, icy cold, bubbly, and delicious.  It reminds me a bit of a sangria… but less tart, which I think is a good thing!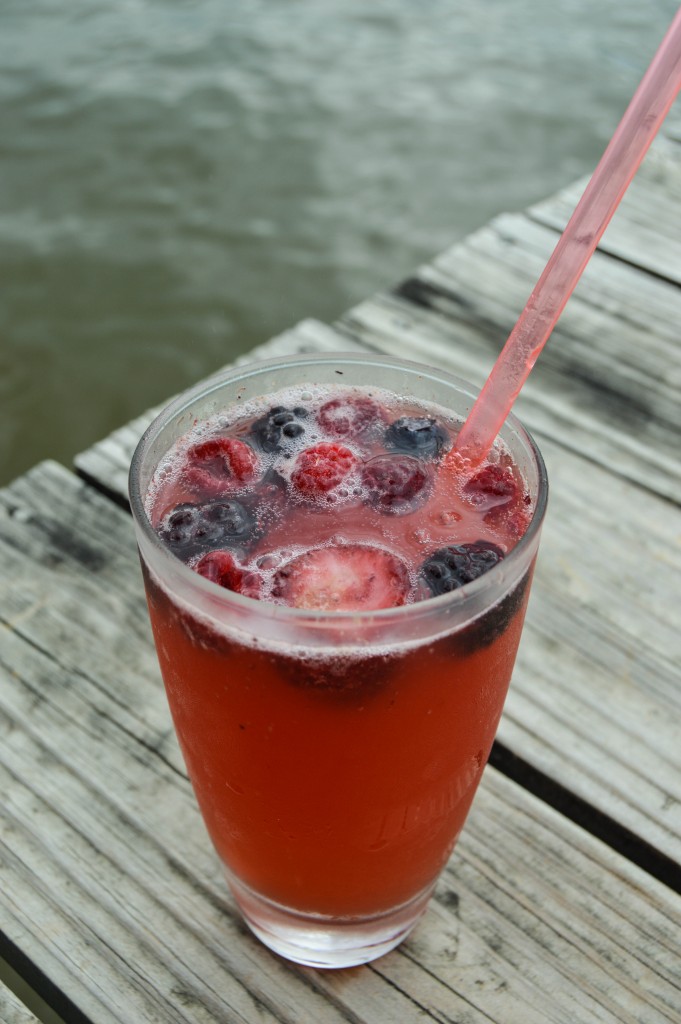 Sparkling Berry Kombucha Spritzer
Paleo, Whole 30, Non-Alcoholic, Gluten-Free, Vegan
Serves 2
1 12 oz can of sparkling water (I used the Berry flavor from La Croix)
1 16 oz bottle of kombucha (I used the Passionberry Bliss flavor from Synergy)
1/2 cup of frozen mixed berries
If you are doing the Whole 30, be sure to check that your sparkling water and kombucha do not have added sugar.
Please keep in mind that this recipe is totally customizable.  I imagine it would be great with a mango sparkling water, mango kombucha, and frozen mango chunks.  Get creative with your combinations!
Directions
1. In a 12 ounce glass, pour half (six ounces) of the sparkling water into a glass.
2. Top off the glass with kombucha, leaving approximately one-inch of space at the top of the glass.
3. Add 1/4 cup of frozen berries as a flavorful and colorful replacement for ice.
4. Repeat steps one through three for the second glass.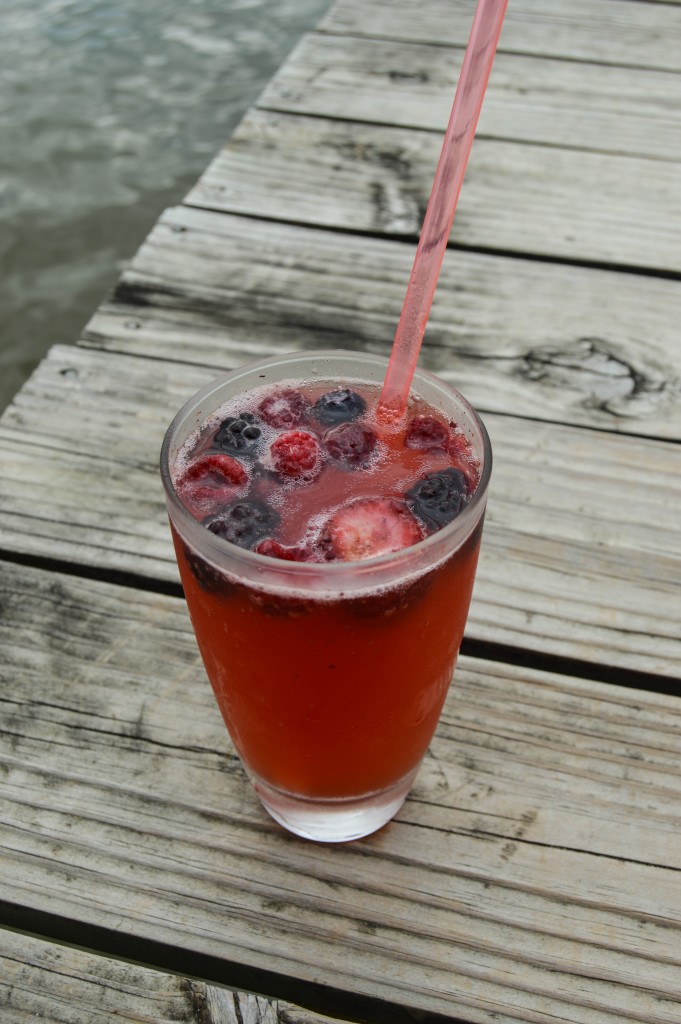 I probably should not admit this, but I totally told my friends that this spritzer would be amazing with rum in it.  Let's just pretend I never said that, because it truly is delicious all on its own!
A Sparkling Berry Kombucha Spritzer that is #Whole30 compliant and perfect for summer!
Click To Tweet
What is your favorite non-alcoholic summer drink?
Have you tried kombucha?  What is your favorite flavor?