July 1st?  Wowsers.  We are officially halfway through the year 2015, and I am pretty baffled as to how in the world that happened so quickly.  Any ideas?  Yeah, me neither!
Today in celebration of What I Ate Wednesday, I am sharing a full day of my post-vacation eats.  I have to say that it felt great to get back into my normal routine of mostly clean eats.  The food in Colorado was unreal, but I think my body is appreciating eating more fruits and veggies and less dairy and junk.  Let's take a look at everything I ate this past Sunday.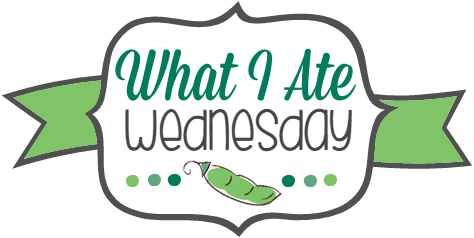 What I Ate Wednesday: July 1, 2015
My morning started out like every other morning: with my acid reflux medication, thyroid medication, and a big 'ole mason jar of water.  This is my favorite water container ever because it holds 32 ounces and challenges me to drink a ton!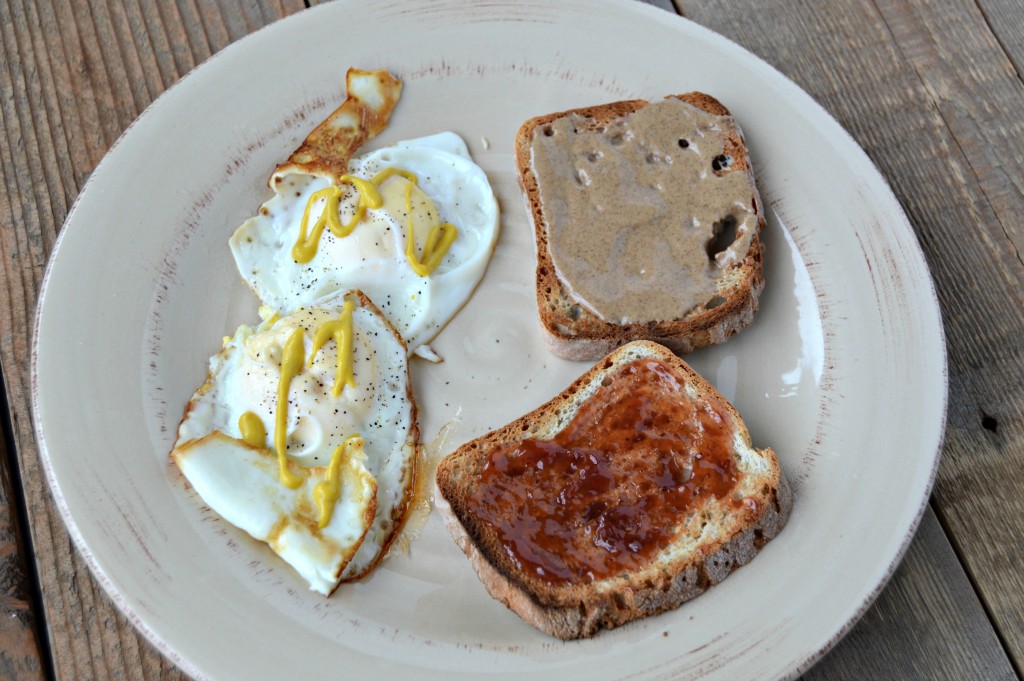 Jeremy was still here on Sunday morning, so I whipped us up some breakfast in bed.  I fried eggs in coconut oil and spread toasted gluten-free bread with vanilla almond butter and strawberry jam.  It was delicious!  Next time I am going to convince Jeremy to make me breakfast in bed.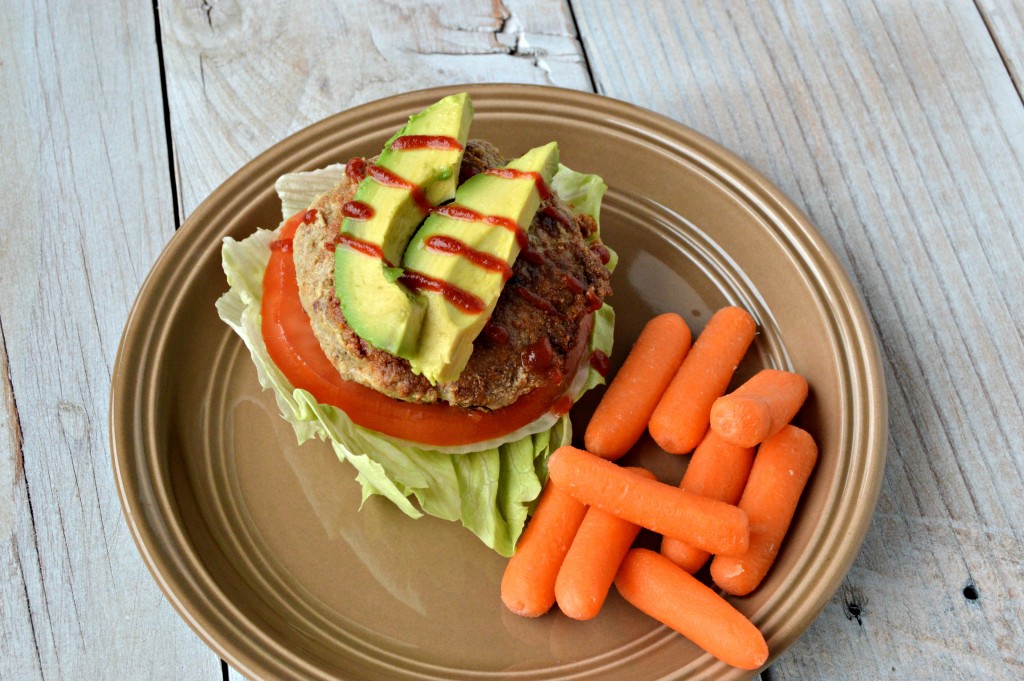 Jeremy and I ate lunch together before he left for the drive back to Iowa.  I fixed up my Sriracha Almond Turkey Burgers and served them on lettuce buns with onions, tomatoes, avocado, and extra Sriracha sauce.  We ate organic baby carrots on the side.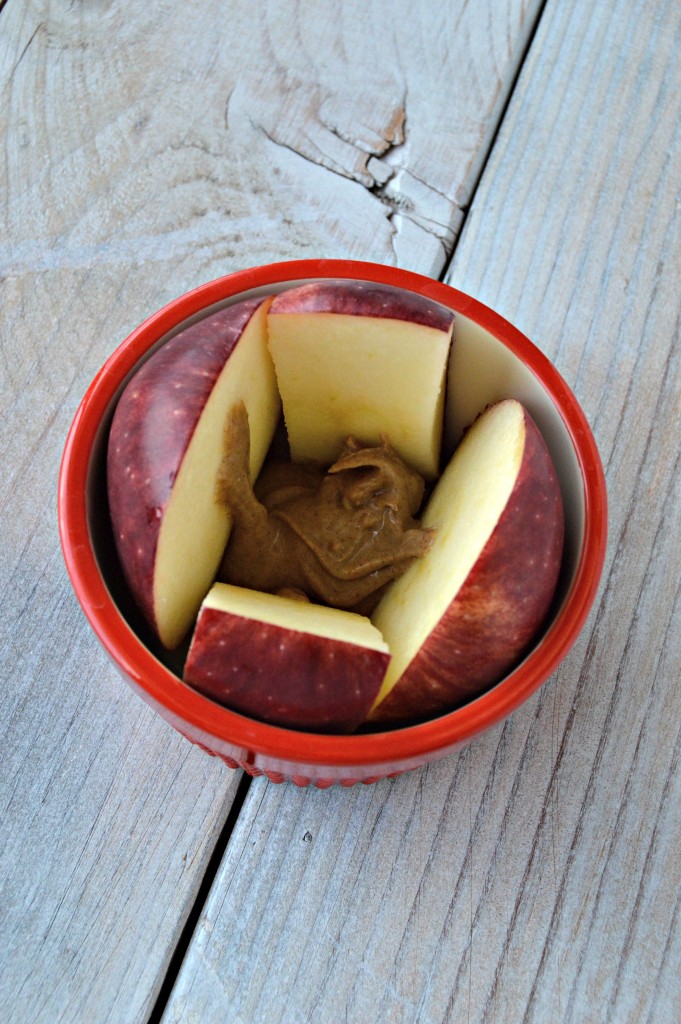 After a little unpacking and laundry, I snacked on an organic red delicious apple dipped in vanilla almond butter.  Cutting the apples into fourths and spreading them with the nut butter is my favorite way to eat them.  Of course the nut butter is the best part!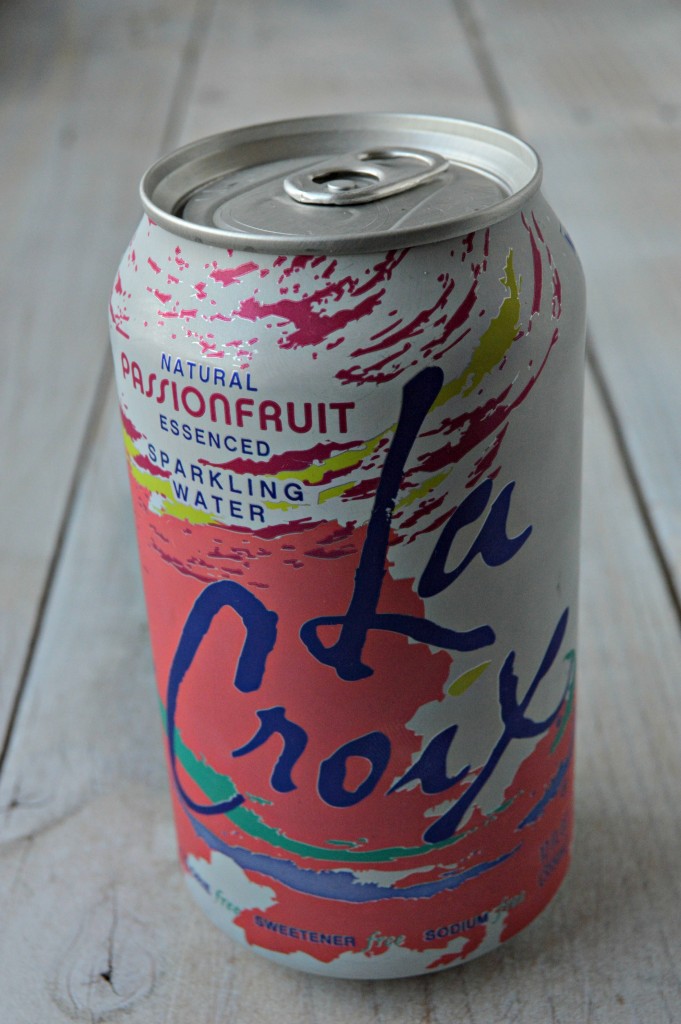 I also drank a Passionfruit La Croix sparkling water.  I am trying to get serious about increasing my water intake.  I always feel better when I drink a ton throughout the day.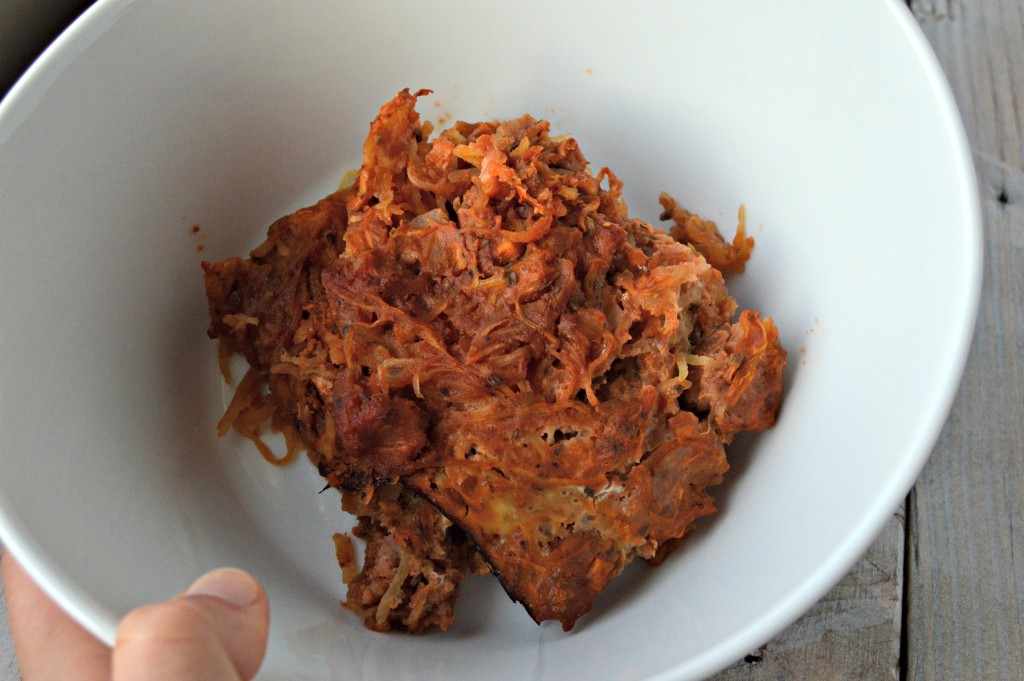 When dinner rolled around, I whipped up a big batch of the Almost 5 Ingredient Pizza Spaghetti Pie that I have been loving lately.  It is the perfect dinner and reheats beautifully for lunches during the week work.  If you have not tried this one yet, you need to.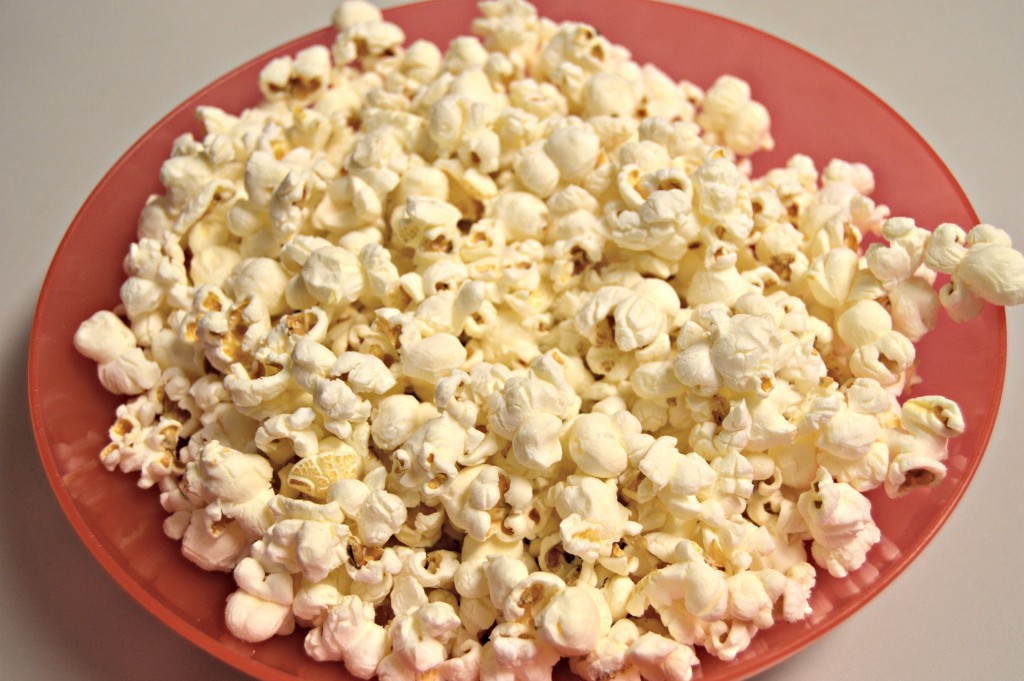 I ended the night with some salted popcorn.  Man am I going to miss this come next week when I start the Whole 30!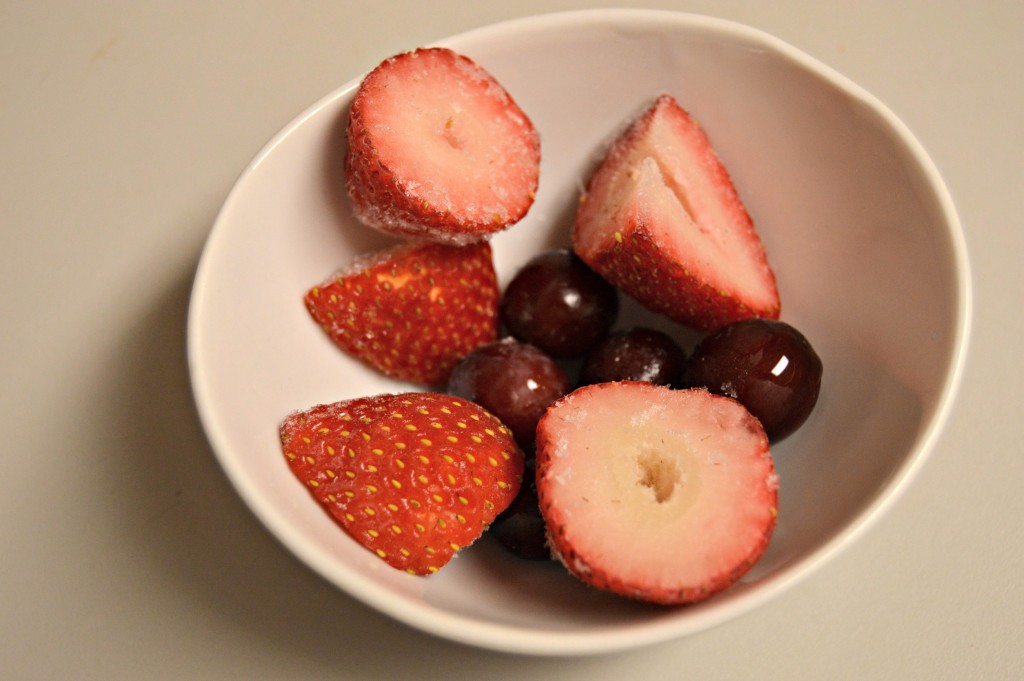 I balanced off the saltiness of the popcorn with a bit of sweetness from frozen grapes and strawberries.  Frozen fruit is my favorite thing ever right now.
Have a great Wednesday, all!  If you are like me and have this Friday off, today is like our Thursday.  We can totally make it through the rest of the work week knowing that!
Check out what a mostly whole foodie eats! #WIAW #glutenfree #cleaneats
Click To Tweet
What are your favorite healthy foods to eat post-vacation?