Have I got a restaurant to talk to you about today!
I could not possibly go through last week without eating a little Mexican food, right?  And even though I shared 55 recipes that were perfect to make on Cinco de Mayo, I am guilty of not having made a single one.  In fact, I did not even eat any Mexican food at all on Tuesday.  I know, I know.  #foodbloggerfail
But don't you worry!  I got my Mexican food fix this past Thursday when Erin, Jordan, and I celebrated the fifth of May a couple of days late.  Jordan had been to a new local restaurant, Mula- Mexican Kitchen & Tequileria, a couple of times and highly recommended it.  Both Erin and I love trying new restaurants, so we were game.  We had the best time!  The food was great and the company was even better.
Omaha Eats: Mula- Mexican Kitchen & Tequileria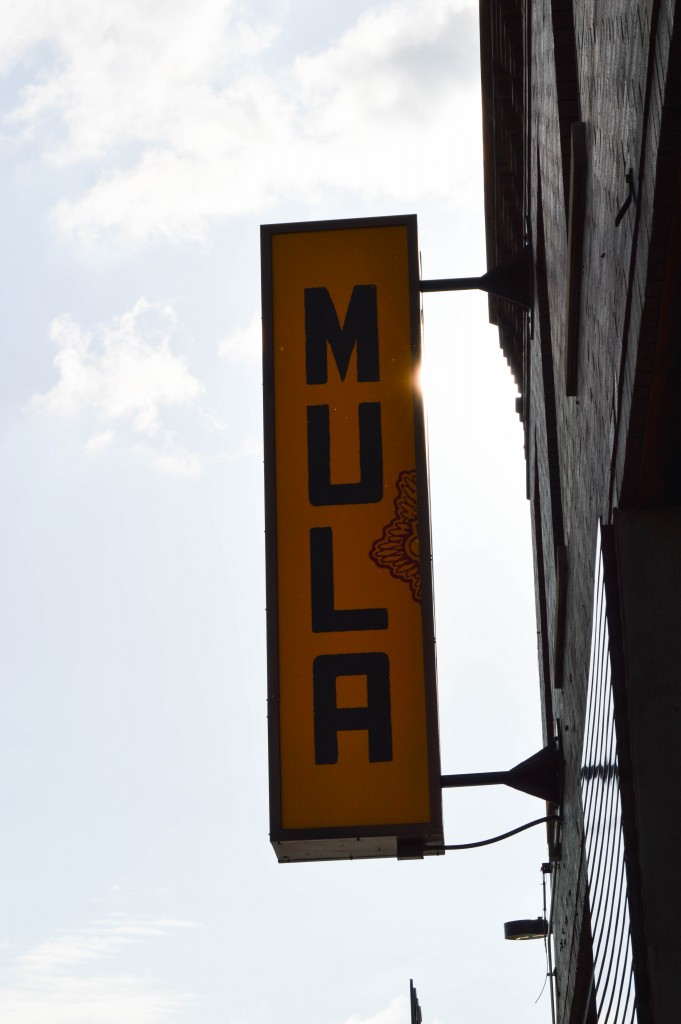 I arrived at Mula just after 6:00.  It is located in the Blackstone District, which is an up-and-coming area in Omaha that is 100% my style.  It seems like new restaurants and breweries are popping up there monthly, and I could not be any more thrilled about that.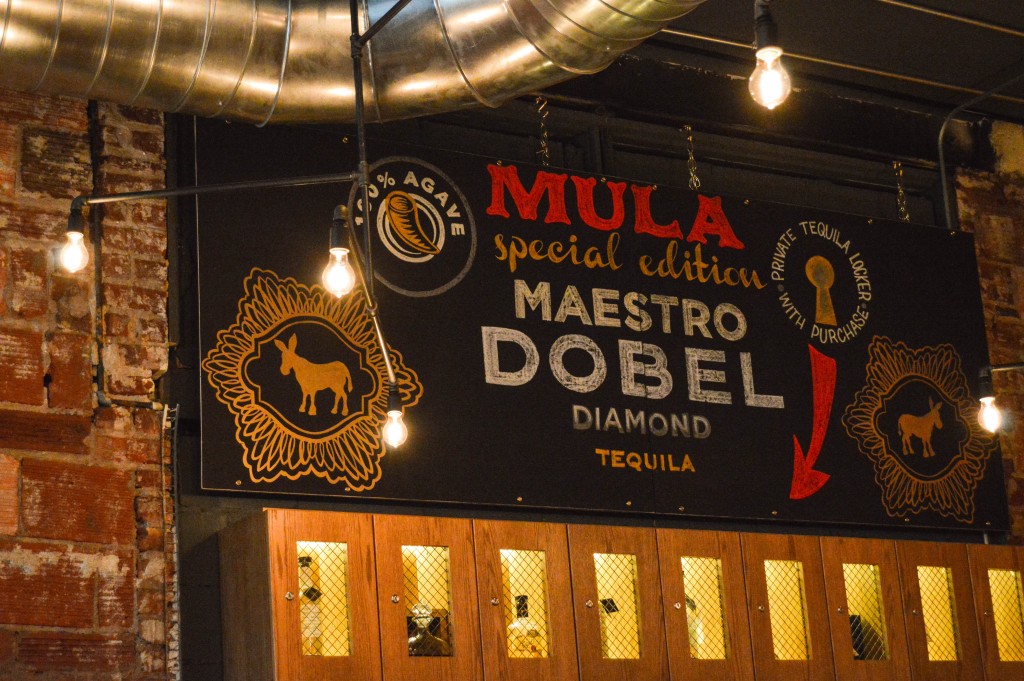 The decor inside Mula was fantastic.  I loved the exposed brick, duct work, and their unique lighting fixtures.  They also had plenty of tequila on display, which was quite fitting considering it is a tequileria and all.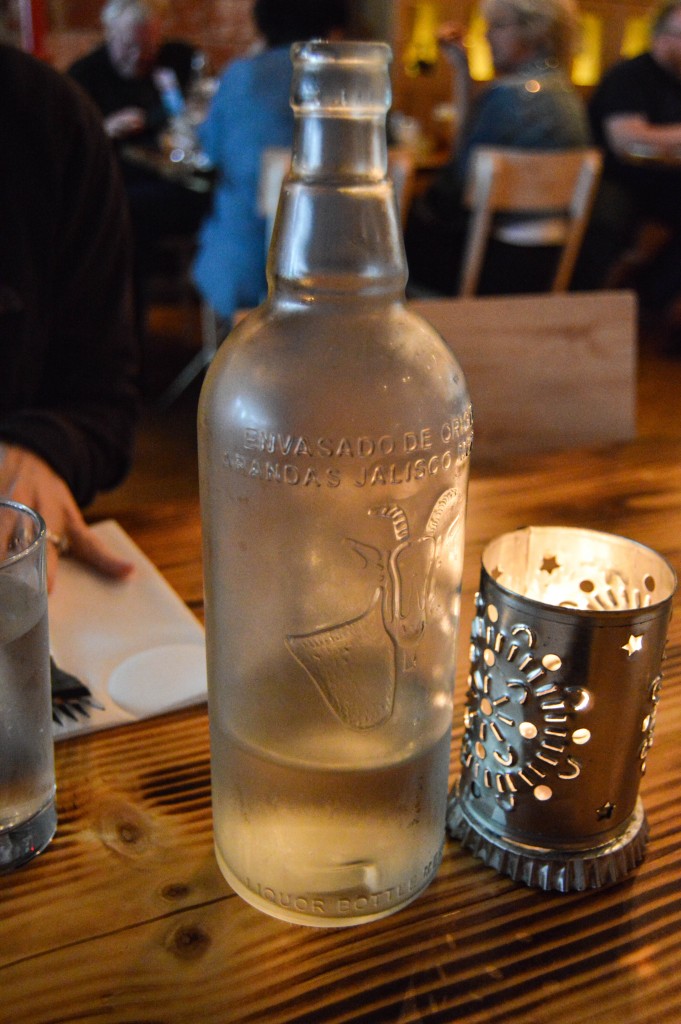 I was loving the atmosphere and decor as soon as I walked in the door, but I fell in love with the simple touches that were included in the Mula experience when I sat down at our table.  The water jug for the table consisted of an old liquor bottle, which I thought was quite creative.  My only complaint was that it could have been about twice as large since we all ordered some pretty spicy food!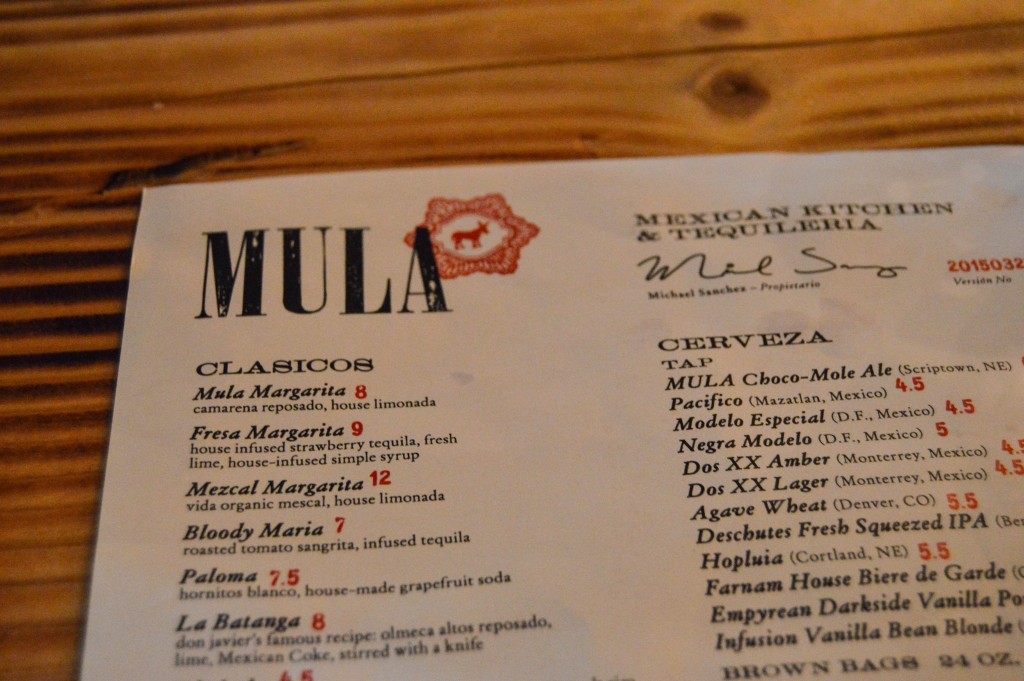 If you are a margarita or tequila lover, you will feel right at home at Mula.  Even if that is not your thing, they have plenty of other spirits and beers both on tap and in bottles.  I was this close to ordering a drink (the Mula Margarita sounds fantastic), but decided that I would be better off sticking with water on a week night.  Sometimes being a working adult is rough, now isn't it?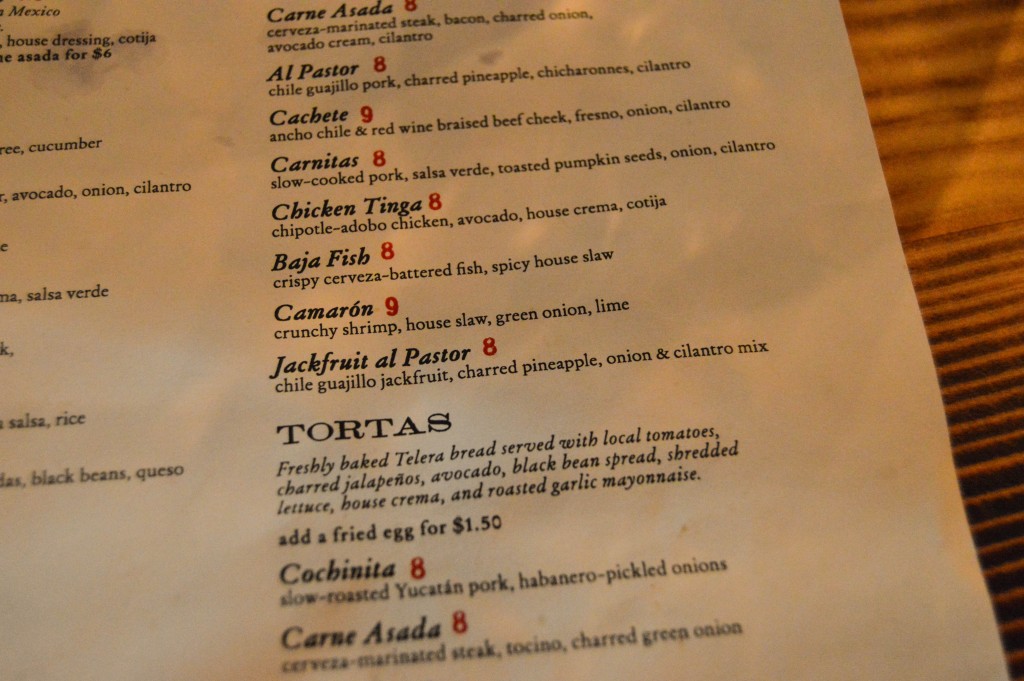 After about 30 minutes of chit-chatting, we felt ready to order our meals.  I was pleased to see that a large portion of the menu was gluten-free friendly, so I had plenty of options to choose from.  I had my heart set on the Jackfruit al Pastor Tacos and was disappointed to hear that they were sold out.  They offered a black bean version for a vegetarian option, but for some reason that was not sounding good to me.  Instead, I selected the Carnitas Tacos and a side of the Smoked Esquites.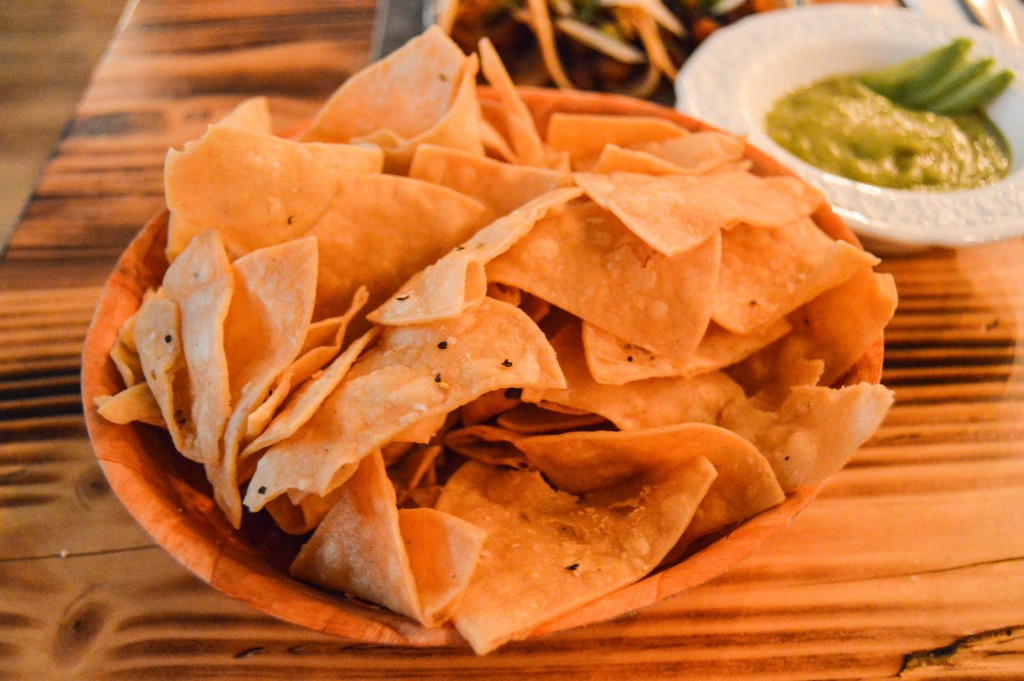 Jordan placed an order for the Tomatillo Salsa, which was accompanied by a bowl of housemade chips.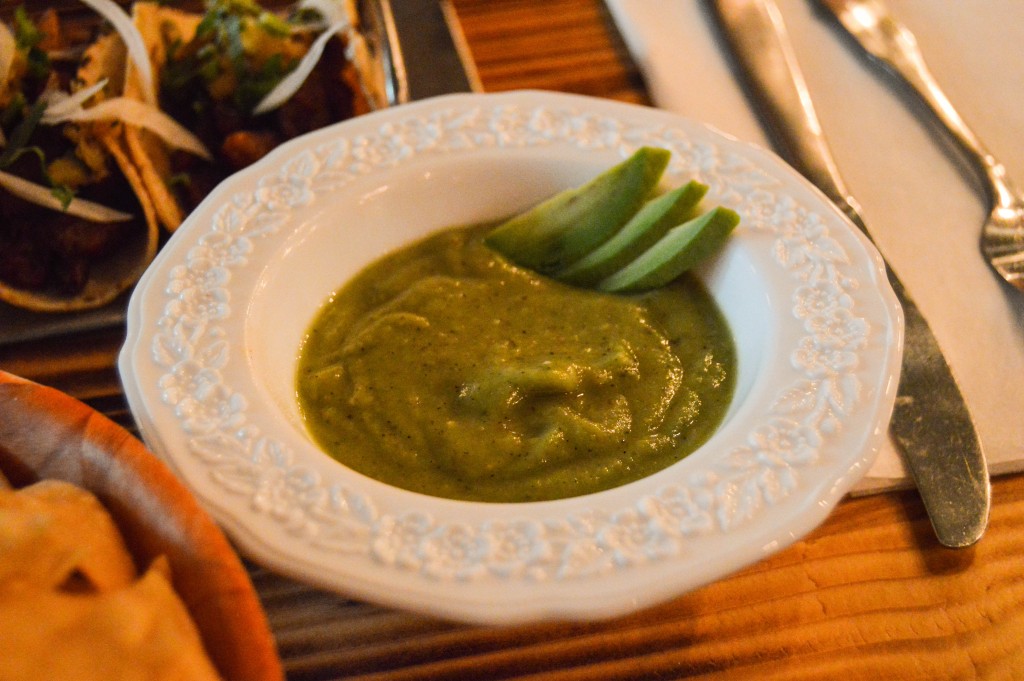 The salsa was made from avocado, serrano peppers, and cilantro.  I left the tasting up to her since the chips were not fried in a gluten-friendly fryer, but she said it was rather spicy.  So if heat is your thing (it is mine), then I'm thinking you would like it!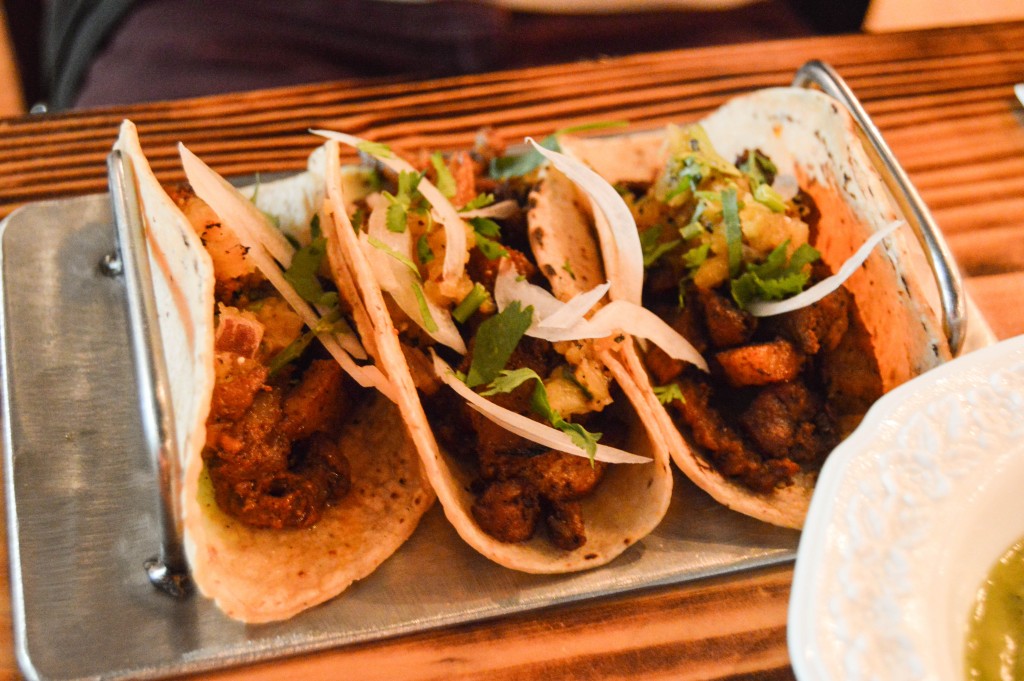 Jordan also ordered the Al Pastor Tacos.  The non-GMO local Nebraska corn tortillas were stuffed with chile guajillo pork, charred pineapple, chicaronnes, and cilantro.  I am pretty obsessed with the fact that these tacos contained pineapple.  I love pineapple on pizza, so I have a feeling I would love it on tacos.  I hope that next time I am there they will have the jackfruit tacos since they are also topped with the charred pineapple!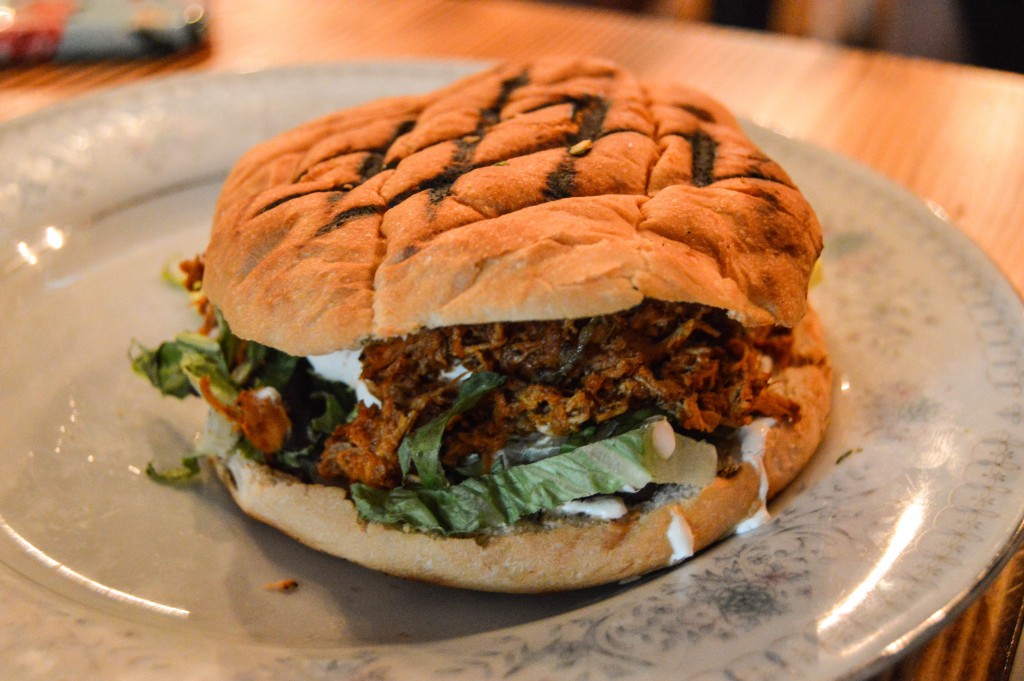 After much deliberation, Erin decided on the Chicken Tinga Torta.  It consisted of chipotle-adobe free range chicken (<– I love the quality standards at Mula) served on freshly baked Telera bread with local tomatoes, charred jalapenos, avocado, a black bean spread, shredded lettuce, house crema, and roasted garlic mayo.  It sounds killer, right?  I think the best way to describe the bread would be to say that it was very similar to a thin bun.  While I could not try it since it was not GF-friendly, Erin really loved everything about it.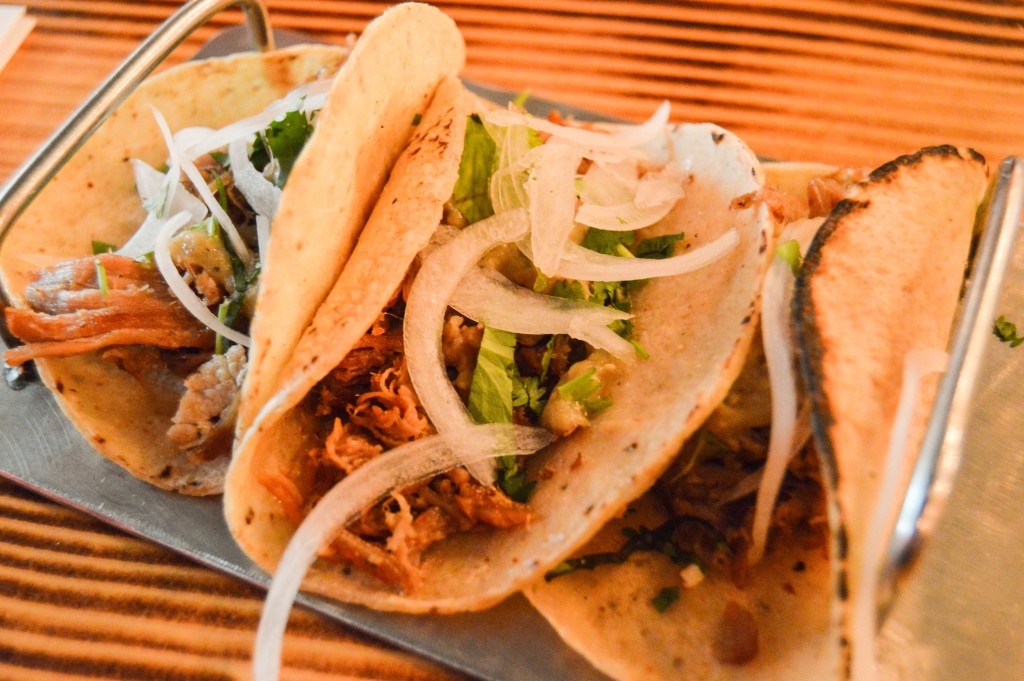 Last but not least: my dinner!  The Carnitas Tacos were served on corn tortillas with slow-cooked pork, salsa verde, toasted pumpkin seeds, onion, and cilantro.  This was my first time eating pork since I started eating meat again, and I definitely enjoyed it.  I am a big time salsa verde fan, so it was the perfect accompaniment to the pork.  And do not even get me started on the toasted pumpkin seeds.  Would I ever think to add pumpkin seeds to a taco?  No.  But now I am in love with the concept.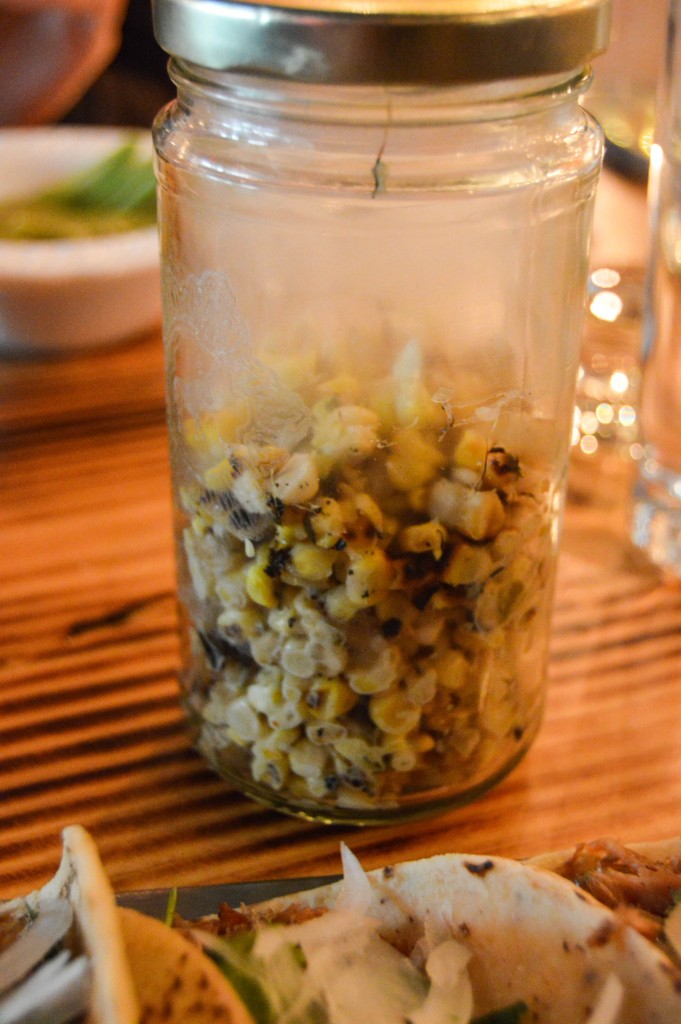 Both Erin and I ordered the Smoked Esquites for our side.  I'll be honest, we had to do a quick google search to even figure out what "esquites" was, but when we saw that it was a Mexican corn salad, we were both on board.
The Smoked Esquites came in a sealed jar in order to keep the smoke in.  Can you see it in the picture above?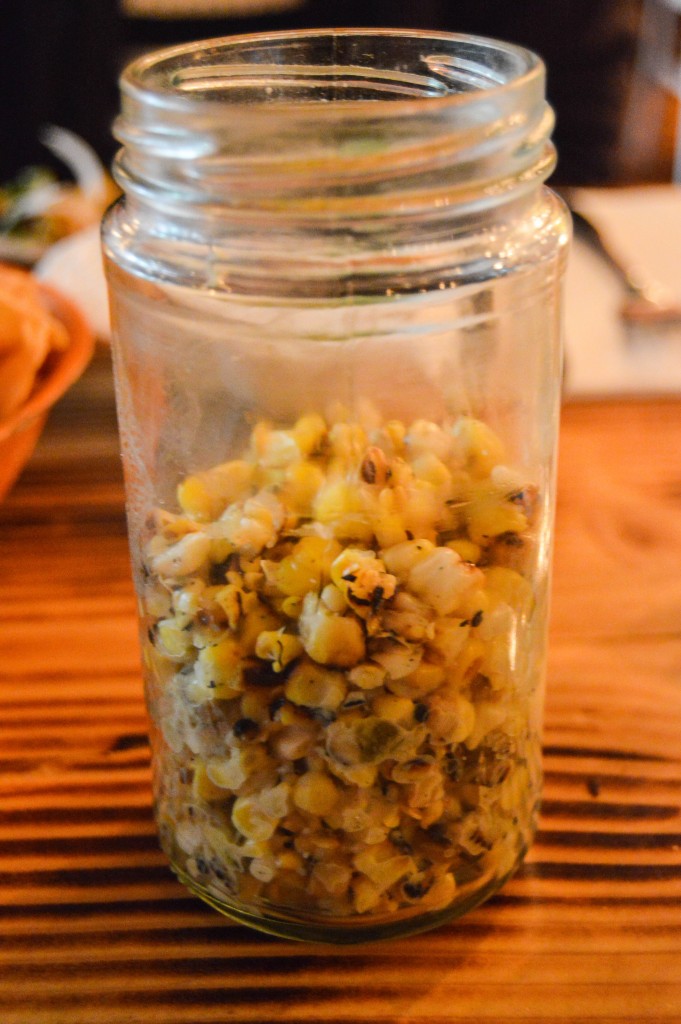 Once we removed the lid, the smoke was released.  We both commented that we felt like we were sitting around a campfire.  Talk about the perfect smokey side for summer!
I think the smoke fooled me a bit, because I thought the side would be hot.  When I took a bite I was surprised to find that it was more of a cool salad with tons of smokey flavor and plenty of spice!  I'm not exactly sure which peppers were in it, but there were a couple of bites that left me refilling my water glass rather quickly.  I definitely enjoy both corn and spicy food, so this was the perfect side to my tacos.  Even Erin, who is not the biggest fan of spicy food, loved it too!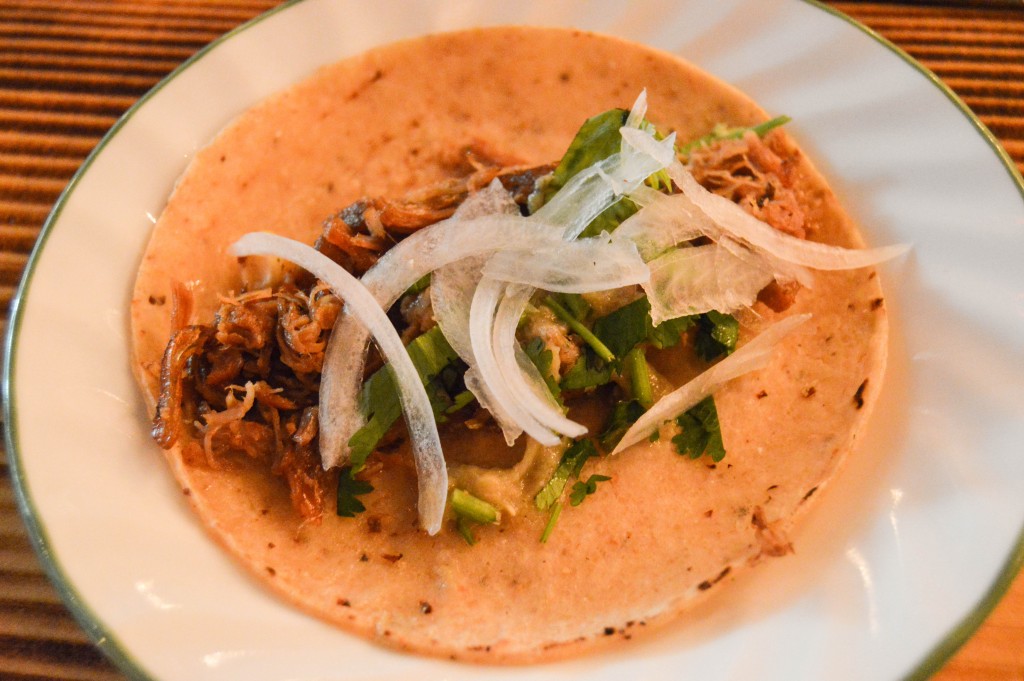 The tacos were a bit small compared to your average taco, so I definitely recommend ordering salsa with chips or a side to accompany your meal.  We all found that we had ordered the right amount and left with just perfectly full bellies …and cheeks and abs that hurt from laughing so much.  Time with girlfriends is truly time well spent.
Mula, we'll be back!
Omaha peeps: Have you tried Mula?  What did you order?