Saying "Sí" to Springtime and Drinking Wine
I had the best day on Saturday.  It was literally the perfect Spring day.  Temperatures were in the 70's, the sun was peaking through the clouds, and downtown Omaha was hopping, though a bit breezy… but when is it not windy in Nebraska?  Despite the wind, I did manage to dodge the rain for the perfect rooftop evening with some of my best friends.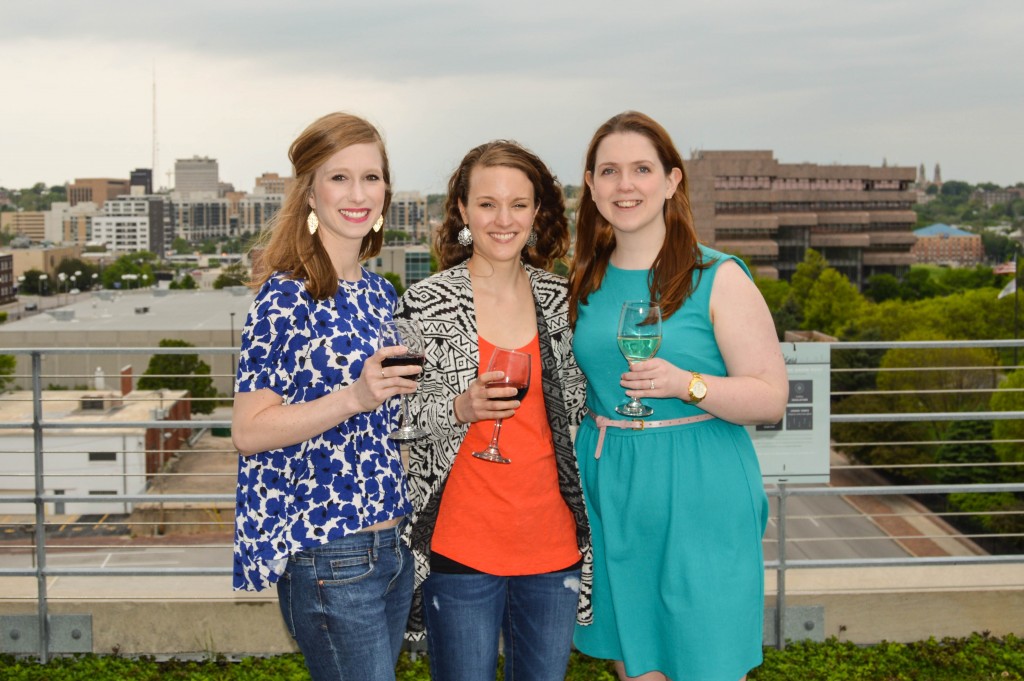 Thank goodness for girlfriends (and their husbands) who love saying "sí" to grilling out, drinking wine, and enjoying the gorgeous city views of Omaha from eight stories up.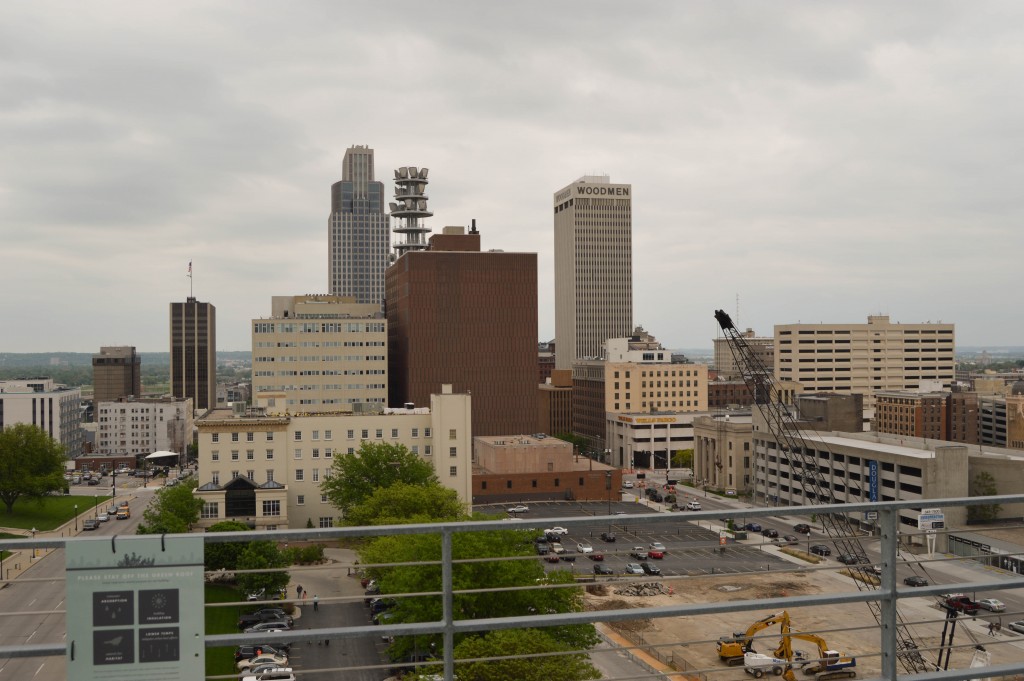 Jordan is lucky enough to live in an apartment complex with a fabulous rooftop deck complete with grills and patio furniture.  It was the perfect setting for our almost summer night.
I brought two bottles of wine that I was sent from Ribera y Rueda, along with my favorite go-to veggie burgers.  Since adopting a gluten-free diet a couple of months ago, I told my girlfriends that they had to help me learn to become a wine drinker.  With their guidance and recommendations, I am saying "adios" to beer and "sí" to wine.  I don't think they are complaining about having a good excuse to drink more wine!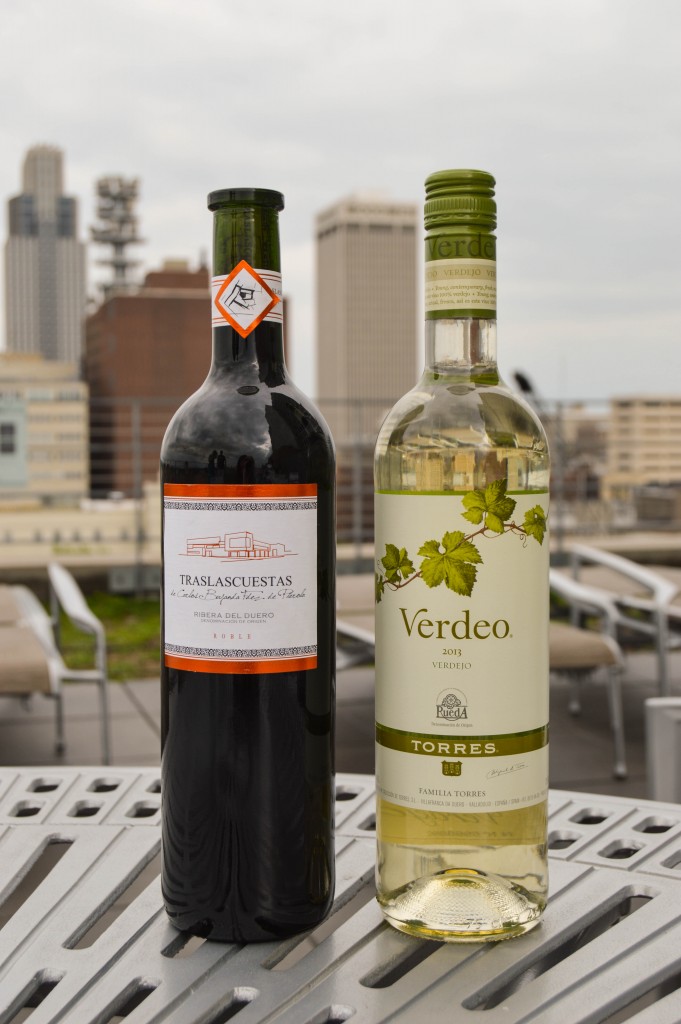 Being fairly new to wine, I cannot say that I am much of an expert yet on what my favorite varieties are.  As a result, I was pretty excited that Ribera y Rueda sent me both a dry red wine and a dry white wine to try so that I could see which one I enjoyed the most.  Both wines came from the heart of northwest Spain and were described as being all about bypassing the boring.  The red variety was the Ribera Tempranillo, which they recommended opening and then allowing to breathe for 10 to 15 minutes before drinking.  The white variety was their Rueda Verdejo, which they suggested serving chilled.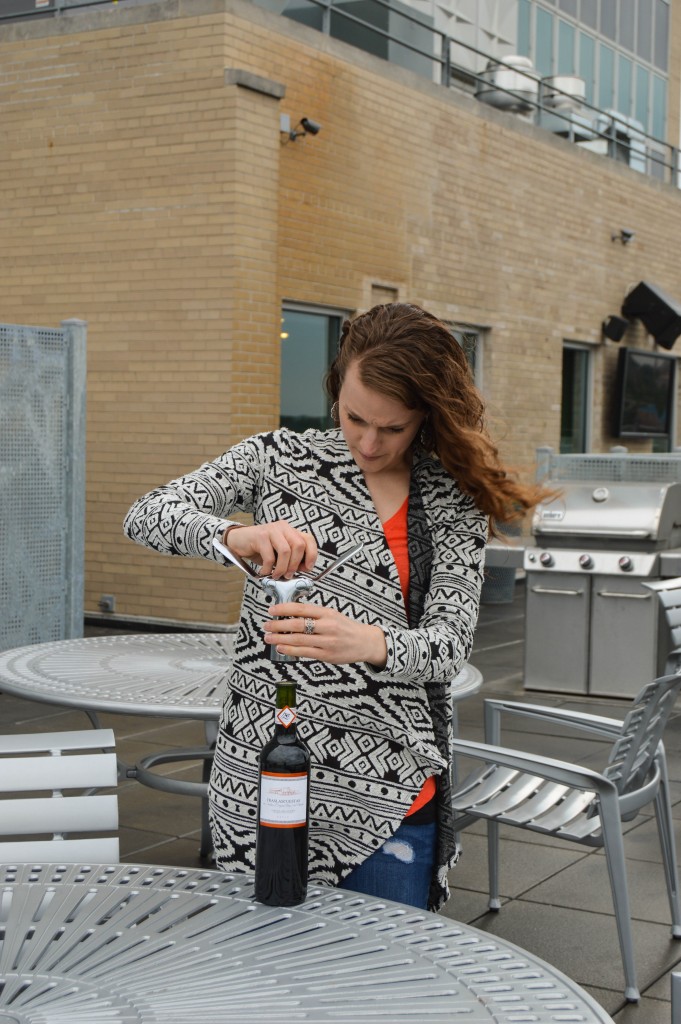 Not only am I new to drinking wine, but I'm also fairly new to opening wine bottles.  But there is no time like the present to learn.  As you can see, I took it rather seriously!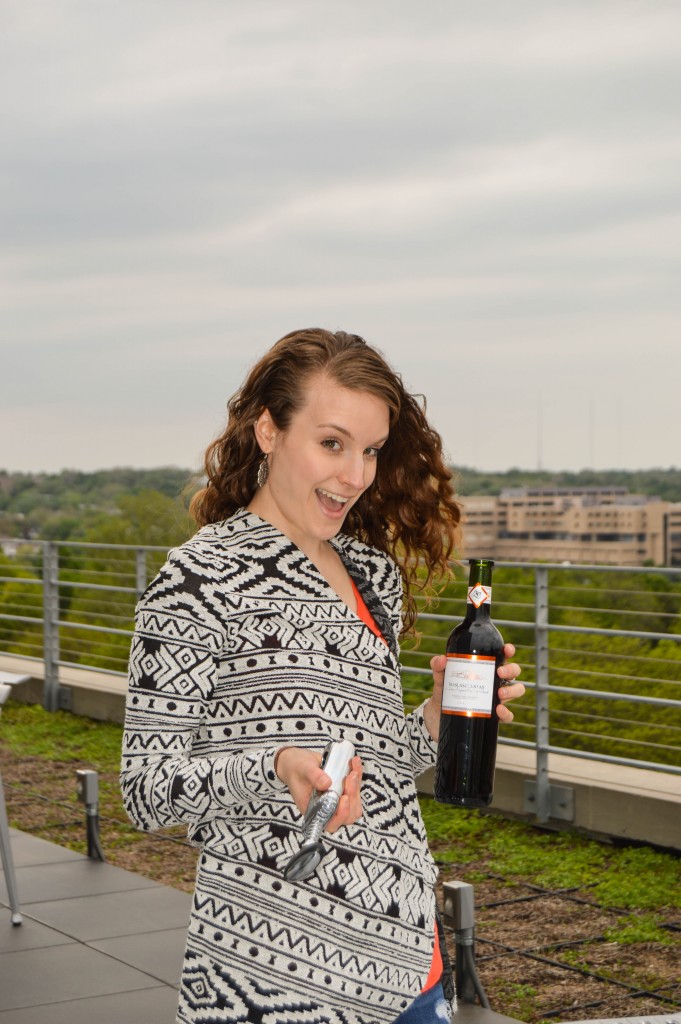 The seriousness paid off because I had it down pat on the first try.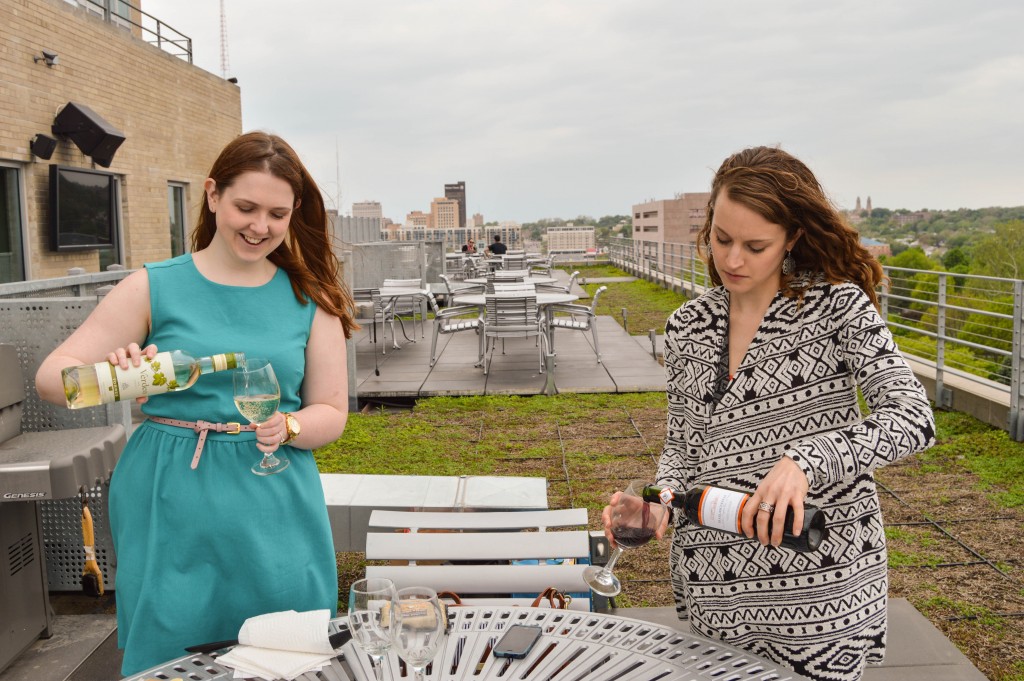 Once the breathing time was up, we got right to drinking!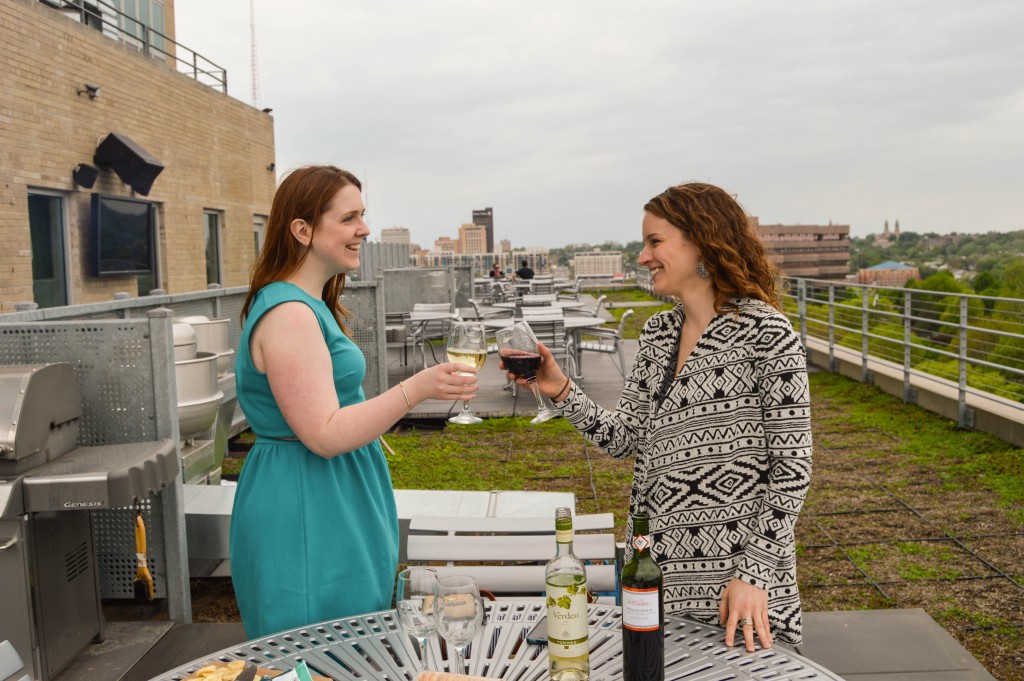 I can honestly say that I loved both for different reasons.  The Verdejo had a slightly tart and crisp tropical flavor that was incredibly complex yet refreshing, while the Tempranillo was a bit more bold and rugged.  Erin was a big fan of the Verdejo variety.  Jordan and I agreed that the Verdejo was delicious, but we thought the Tempranillo really hit it out of the park.  I can definitely see why the Ribera del Duero wine region was ranked the #2 red wine region in Spain overall and was named the 2012 Wine Region of the Year by Wine Enthusiast.  Both varieties were smooth and went down very easily.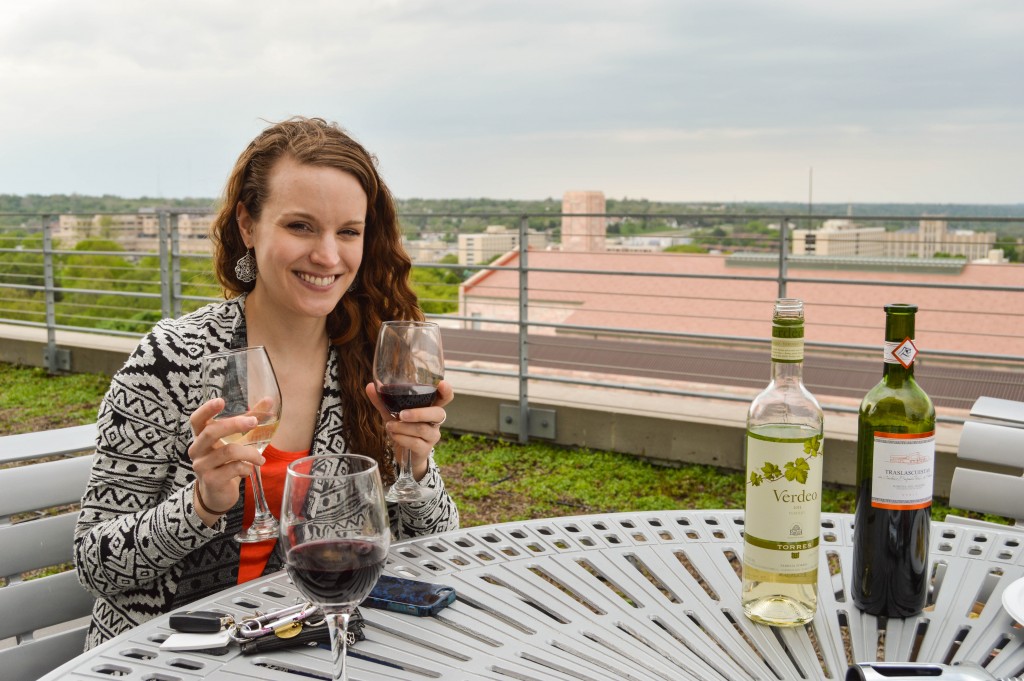 Maybe a little too easily… ?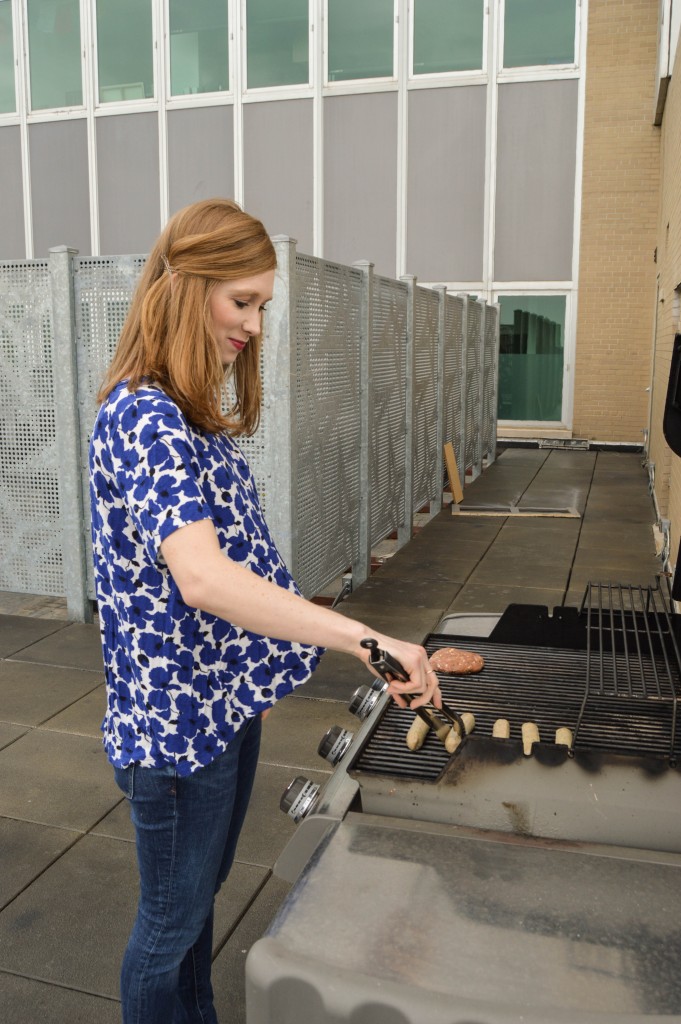 With wine in hand and crackers with the most amazing cheddar cheese to snack on, it was time to get our dinner on the grill.  Despite loving to cook, I am by no means a grilling expert.  Thank goodness for Jordan.  She had everything all under control.
We grilled up veggie burgers, turkey burgers, and chicken sausages.  Jordan also roasted up some brussel sprouts and cut up the most deliciously sweet cantaloupe.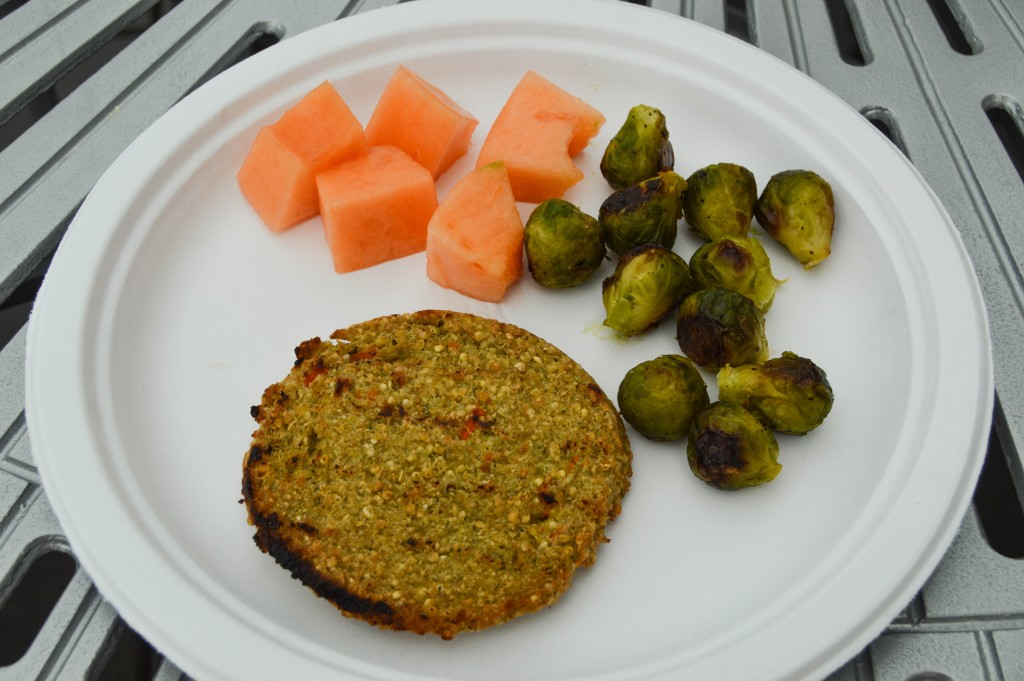 It was exactly what I wanted and more.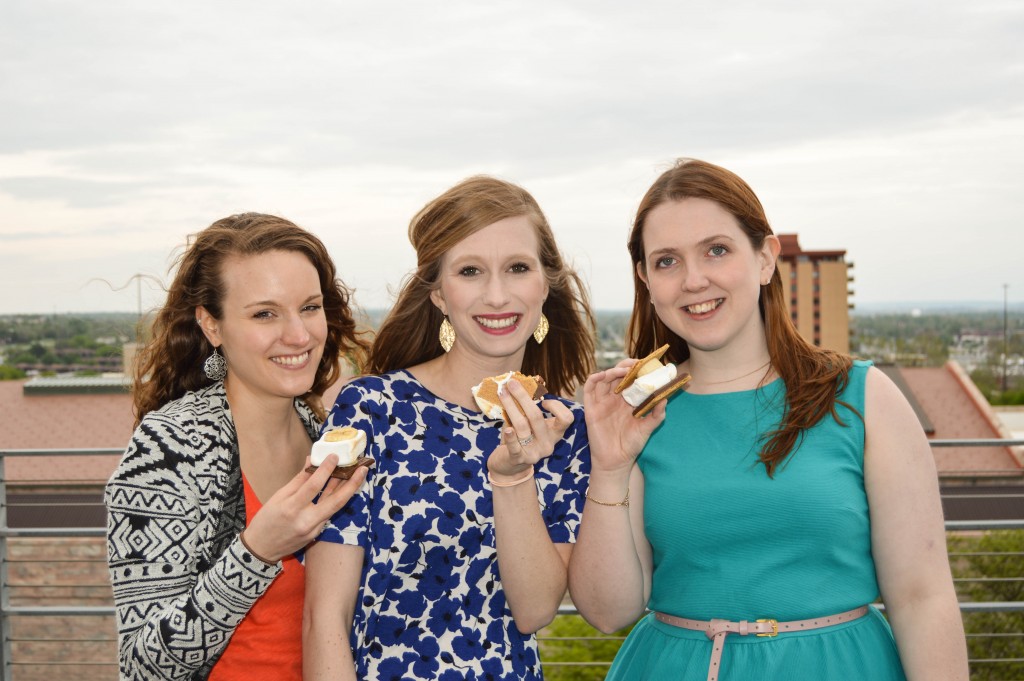 We could not end the night without a traditional summer activity: making s'mores!  The graham crackers were not gluten-free, so I made my own slightly deconstructed version of a roasted marshmallow and banana slices on a bar of milk chocolate.  I honestly did not even miss the graham cracker.  It was perfectly decadent all on its own.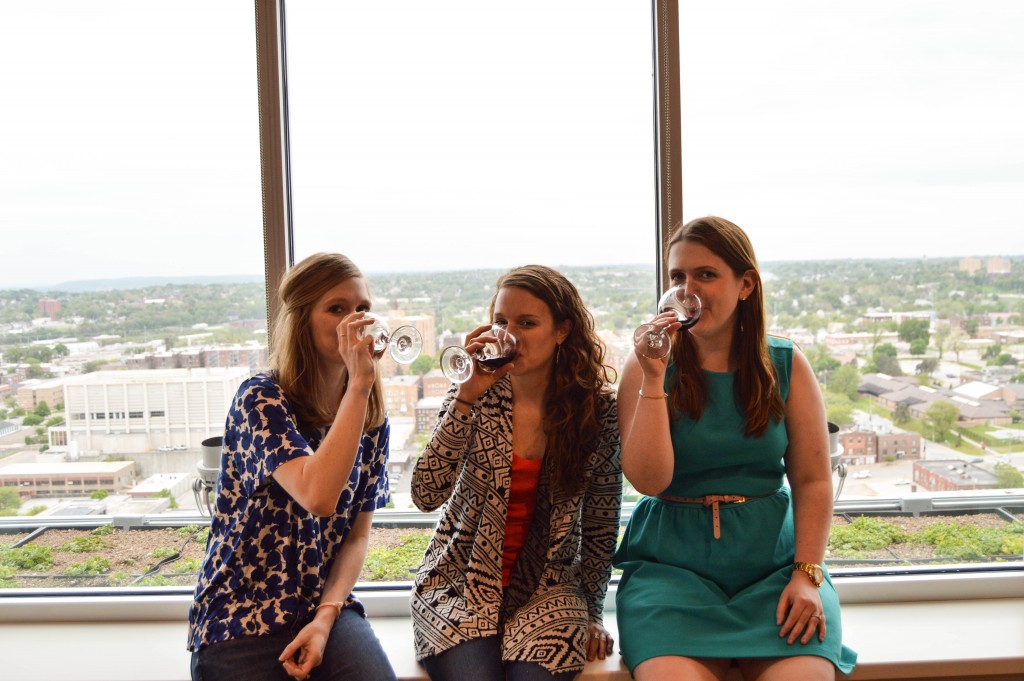 Sitting down to dinner on a long Spring night with a glass of wine and the most delicious food was the best way to spend my Saturday.  The company made it even better.  I cannot wait to say "sí" to more pre-summer and summer get-togethers with these ladies (and Joanna) this year!
Ribera y Rueda wines are all about popping open a bottle for an outdoor soirée, a night on the couch, or an unexpected food pairing – essentially Ribera y Rueda wines say "sí" to it all!  Be sure to head on over to the Ribera y Rueda Tumblr website to find plenty of fun educational resources on how to pair wine with food (I definitely need help with this), a wine-themed playlist, and a product locator.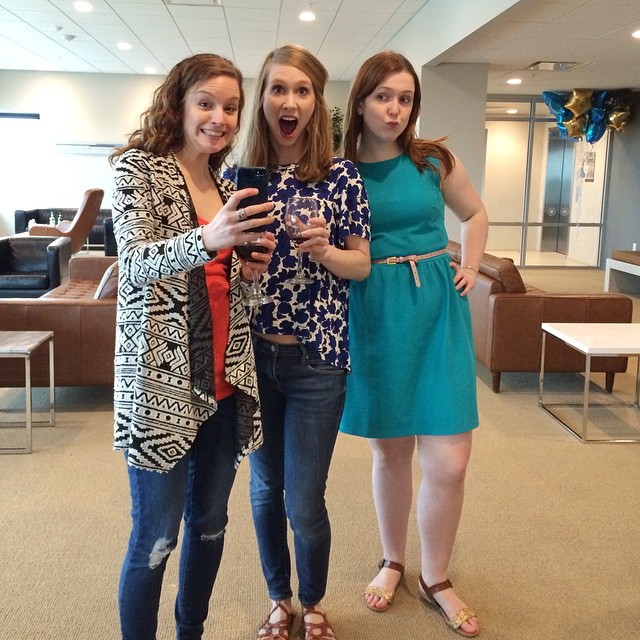 Warning: drinking delicious wine may cause you to take silly selfies with your girlfriends and post them on Instagram.  Don't worry, just roll with it!
I was selected for this opportunity as a member of Clever Girls and the content and opinions expressed here are all my own.