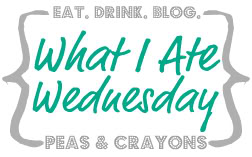 Happy Wednesday and What I Ate Wednesday!  It has been a busy last couple of weeks here in higher education land, so let's keep things easy, short, and sweet.  Check out some of my most recent eats today and make sure you come back tomorrow for another edition of Three Cooks One Kitchen!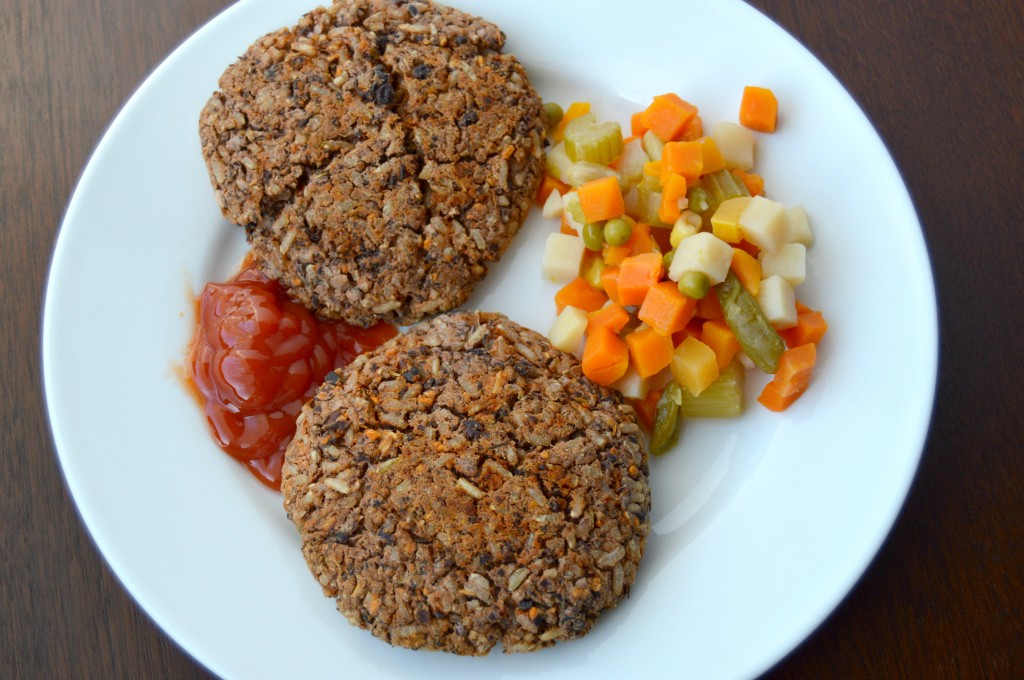 Last Thursday I cooked up a batch of veggie burgers that only contained three ingredients: cooked brown rice, black beans, and chipotle seasoning.  I saw the recipe in an issue of Women's Health magazine and was eager to try it out since it sounded so simple.  The first night I dipped them in ketchup and paired them alongside mixed vegetables.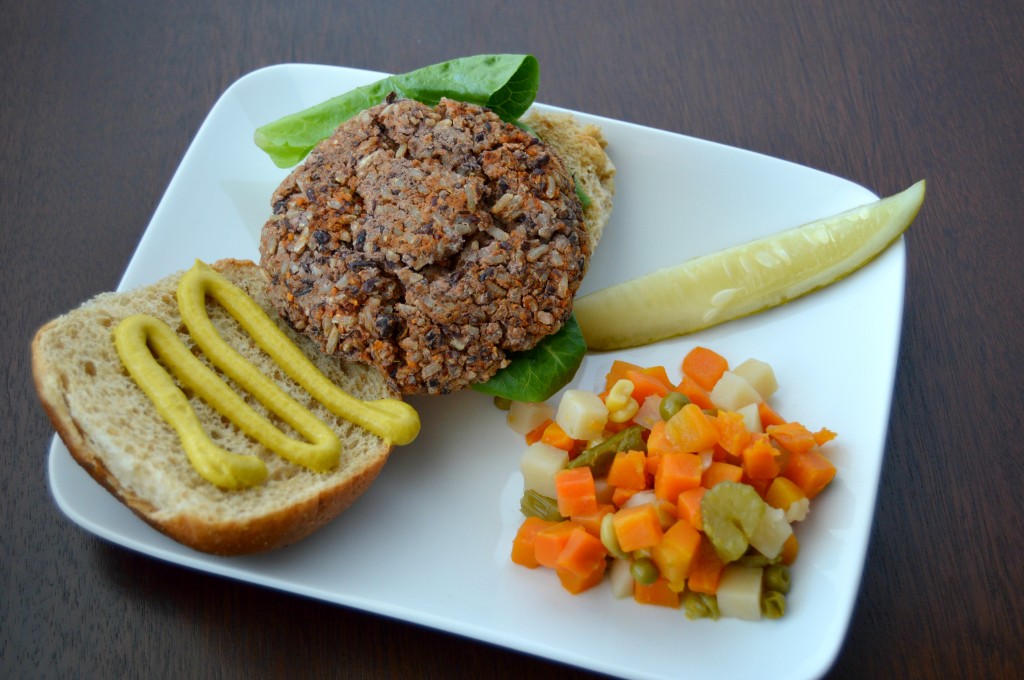 I ate the remaining two burgers from the batch on Friday and Saturday night.  This time, however, I served them in the more traditional form with lettuce, onion, mustard, and a bun.  I added a pickle on the side, too!  I loved them both ways, but was definitely digging the bun and burger toppings.  What can I say, I like my carbs.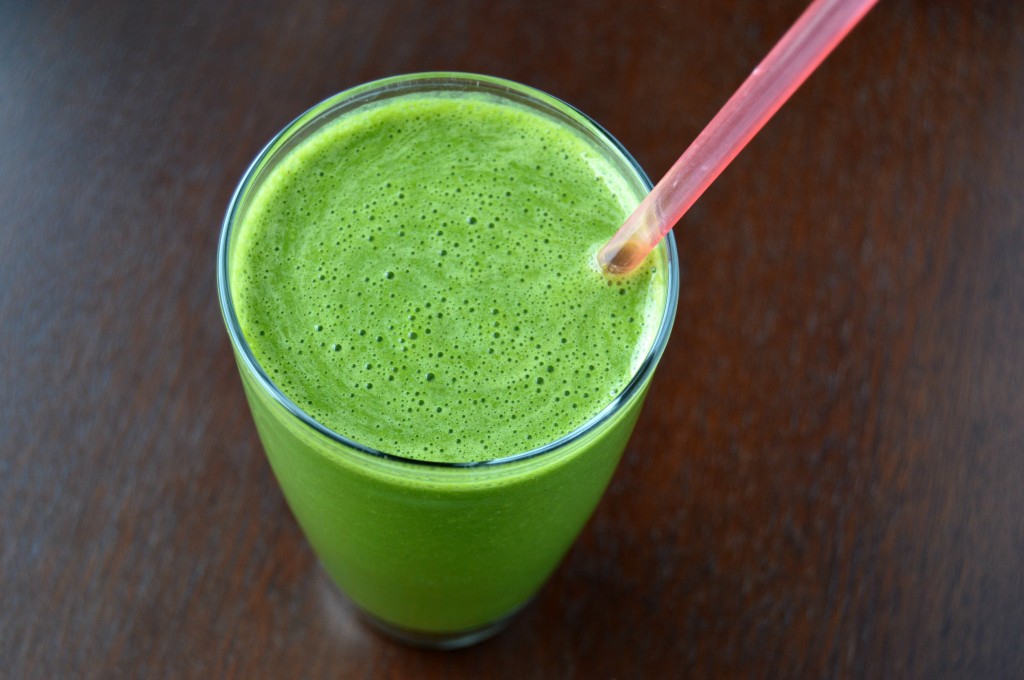 I have still been going strong on the green smoothies and have been loving them even more now that the weather has been quite warm.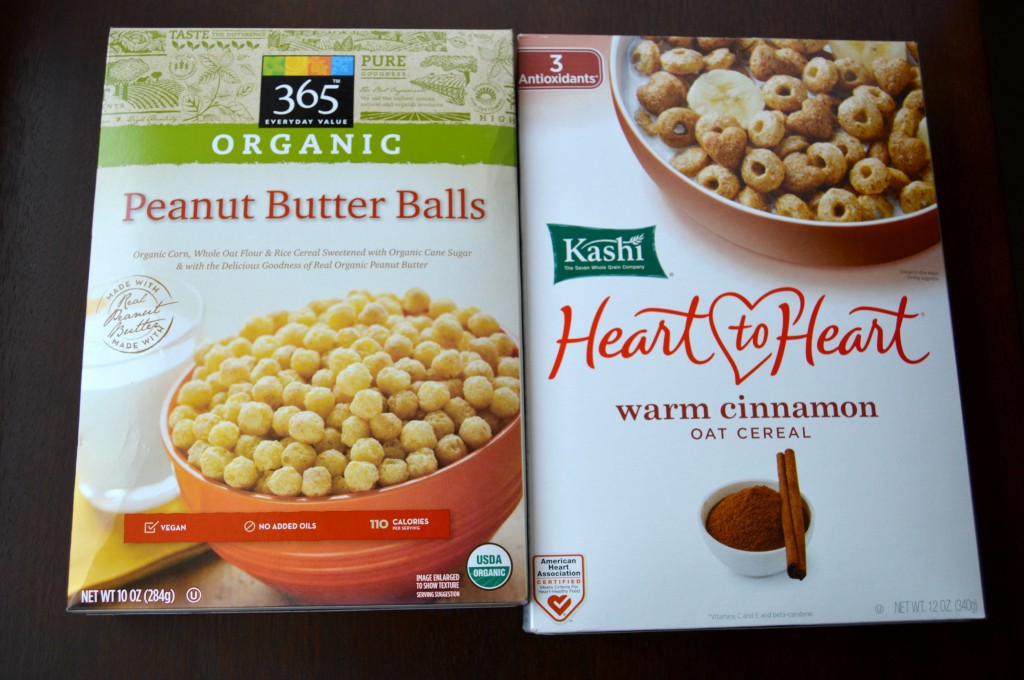 Throughout all last Fall and Winter, I got into a major rut when it came to cereal.  I just was not craving it at all.  But now that the warm Summer months are back, I have been eating it for about three to four breakfasts each week.  Two of my current favorites are Whole Foods 365 Brand Peanut Butter Balls and Kashi Heart to Heart Warm Cinnamon Oat Cereal.  Both are incredibly good and are even better when eaten together.  I never eat just one kind of cereal at a time.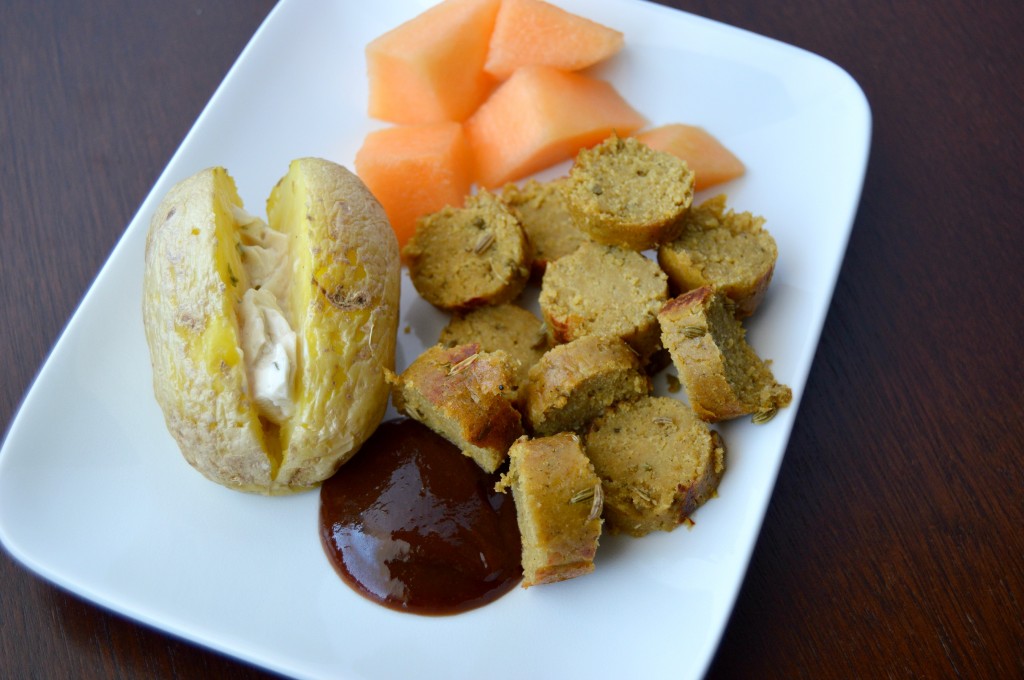 Another recent dinner: homemade seitan dipped in barbecue sauce, a baby Yukon gold baked potato with vegan herb and chive cream cheese, and fresh cantaloupe.  It was the perfect Summertime meal!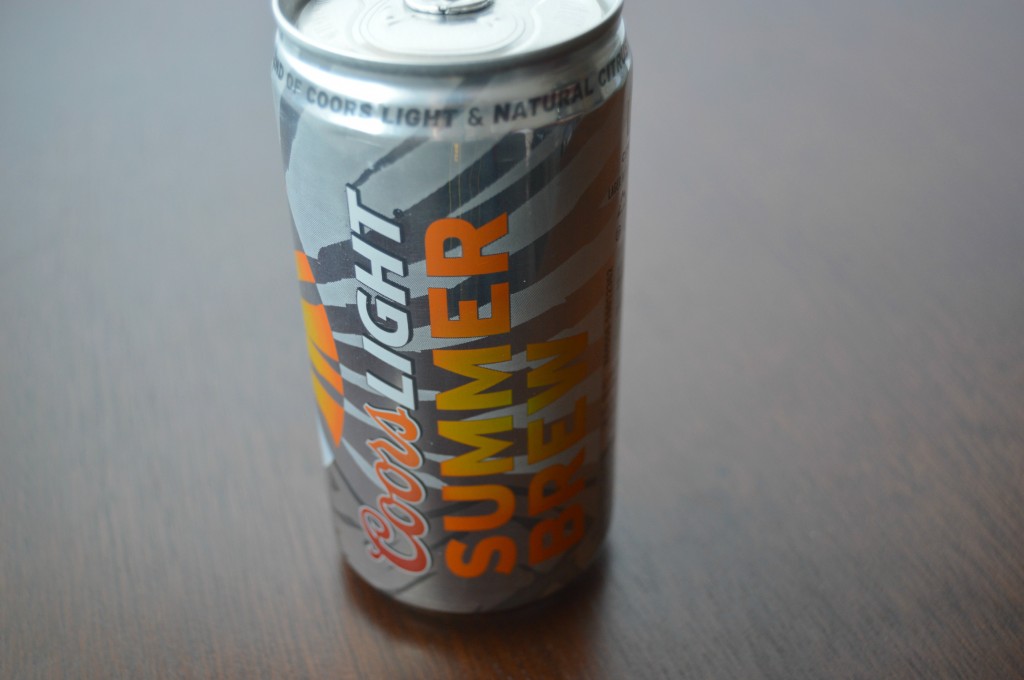 Speaking of Summer… I finally got my hands on one of these!  I have started trying a lot of new-to-me beers over the past year, but my heart definitely still belongs to my good friend, Coors Light.  When I heard they were coming out with a Summer Brew, I knew I had to try it!  The verdict?  It was good, but not good.  It is one of those drinks that I would like to have one of but not many of.  It was a tad too sweet for my liking.  I think my boyfriend said it best when he said it reminded him of Fruity Pebbles!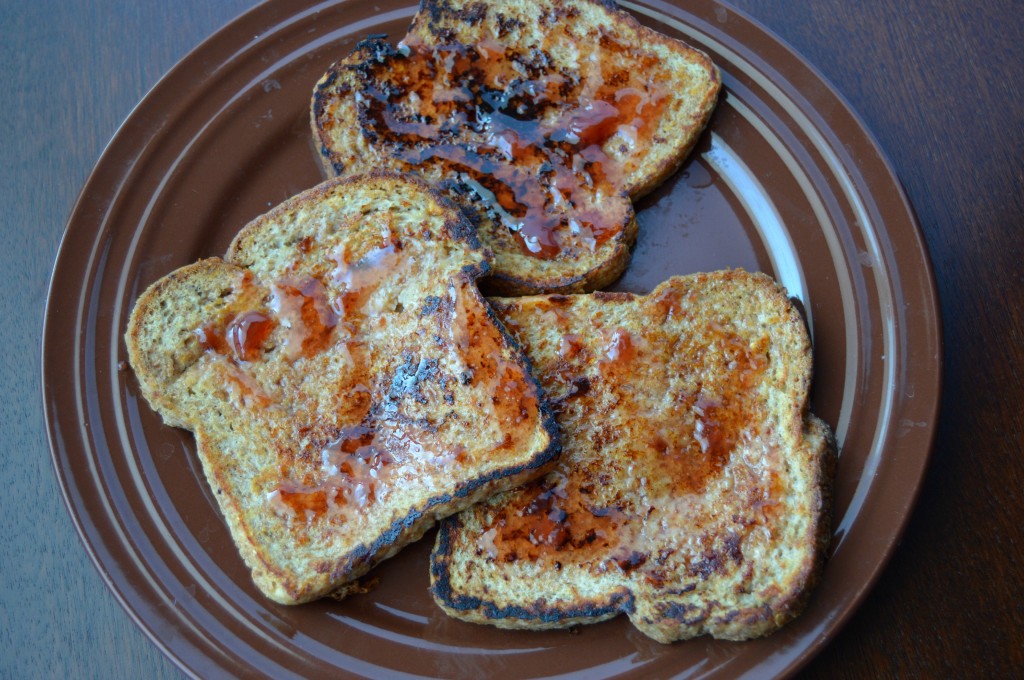 More vegan French toast!  I am hooked!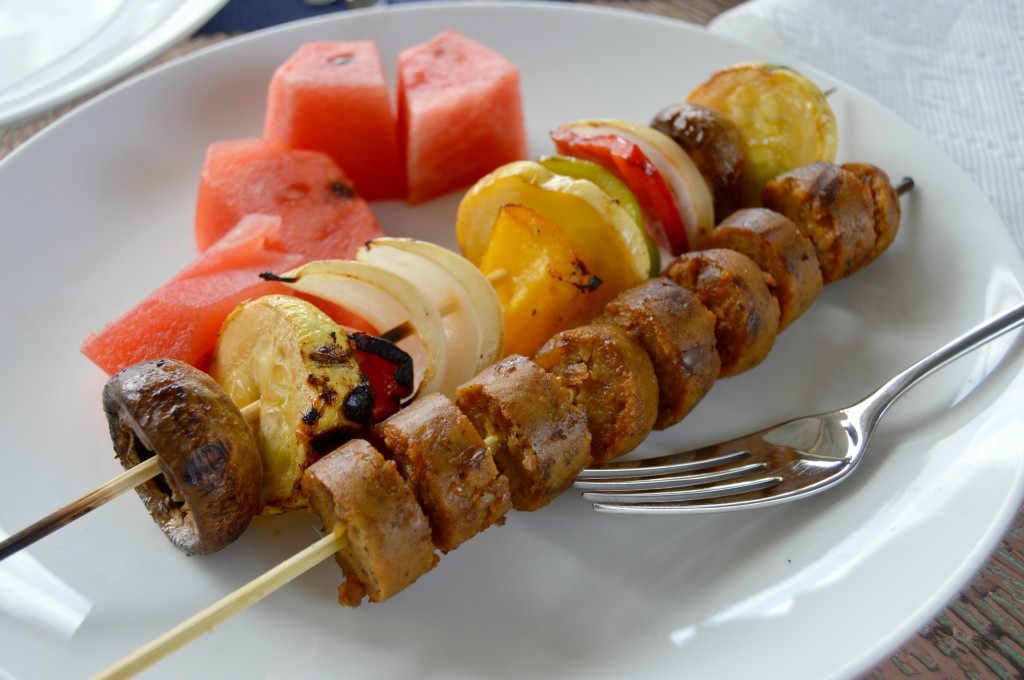 And finally… A little sneak peak at tomorrow's Three Cooks One Kitchen post.  It is going to be a tasty one!
Have a great Wednesday, friends!