I am coming to really like Wednesdays.  Obviously Fridays, Saturdays, and Sundays are my favorite.  That's a no-brainer, right?  But Wednesdays and Thursdays are really becoming quite fabulous, too!  They are the gateway to the end of the work week and the weekend, and I cannot help but love the fact that Wednesdays are all about food…even if my What I Ate Wednesday posts seem to feature other days' eats.  But hey, every day should be about food.
What I Ate Wednesday Saturday
Breakfast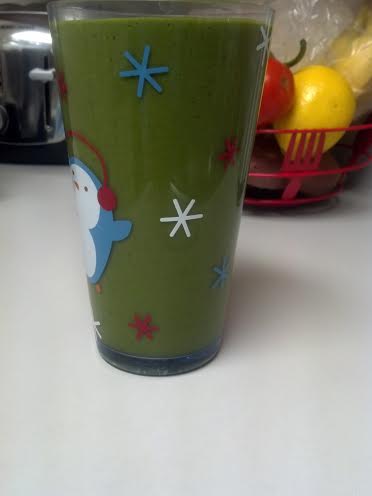 The first thing that I did after stepping out of bed on Saturday morning was head to the gym for a legs/abs workout.  As soon as I got home, I downed a glass of water and drank a green smoothie.  In the mix: unsweetened coconut milk, chocolate Vega One, frozen banana, frozen cranberries, frozen zucchini, and lots of spinach.  Oh, and clearly I need to invest in a new cup.  Hopefully I'm not jinxing the weather with this one 😉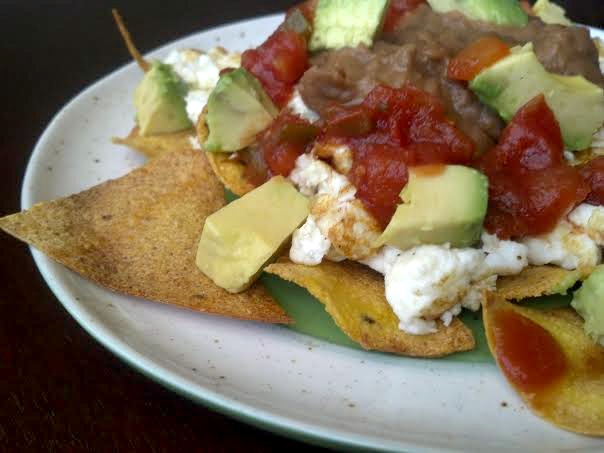 A couple of hours later I ate my second breakfast, a plate of Scrambled Breakfast Nachos.  This recipe will be coming 'atcha soon!
Lunch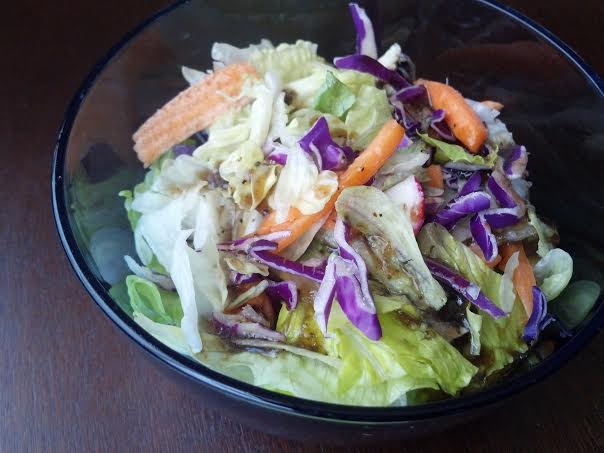 Lunch began with a side salad with balsamic vinaigrette dressing…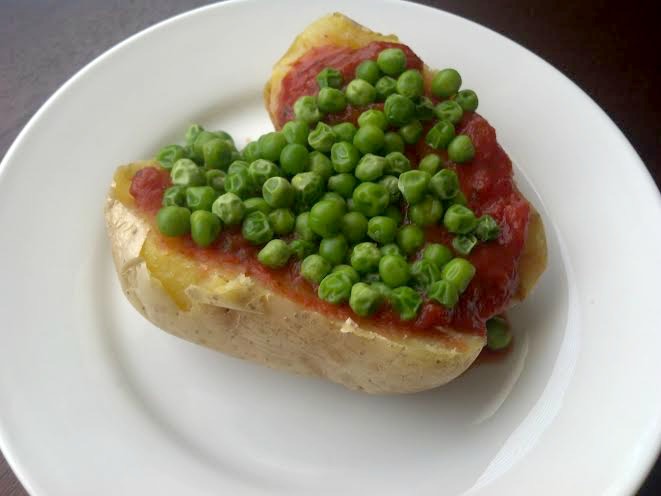 …and ended with this.  Totally weird, I know.  But it was what I was craving so I went with it.  I baked microwaved a large Yukon gold potato and topped it with leftover pasta sauce from my fridge and peas.  In case you forgot, I love peas!
Afternoon Snacks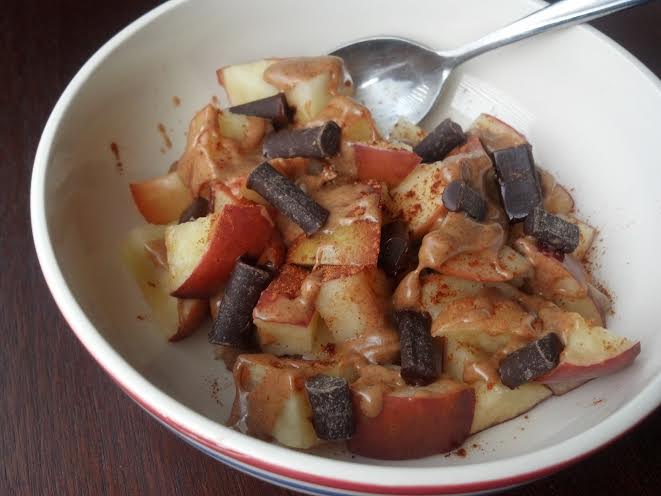 No surprise here.  I am nowhere near sick of this afternoon snack.  This bowl contained a microwaved diced apple, cinnamon, almond butter, and Enjoy Life chocolate chunks.  The melted AB and chocolate combo is the BEST.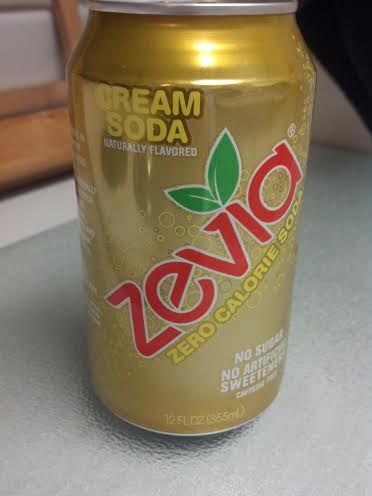 I also tried the cream soda Zevia for the first time and was a fan!  You are going to want to come back tomorrow for a fun giveaway 🙂
Dinner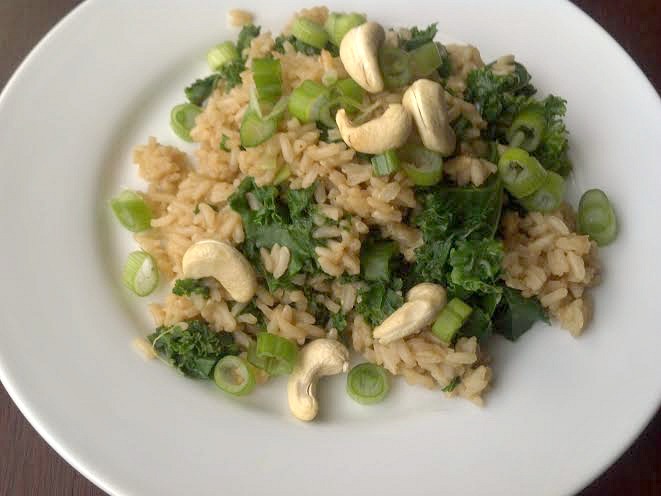 Dinner was Peanut Butter & Kale Fried Rice.  More on this on Friday!
Evening Snacks
And finally, I rounded out the day with a couple of snacks.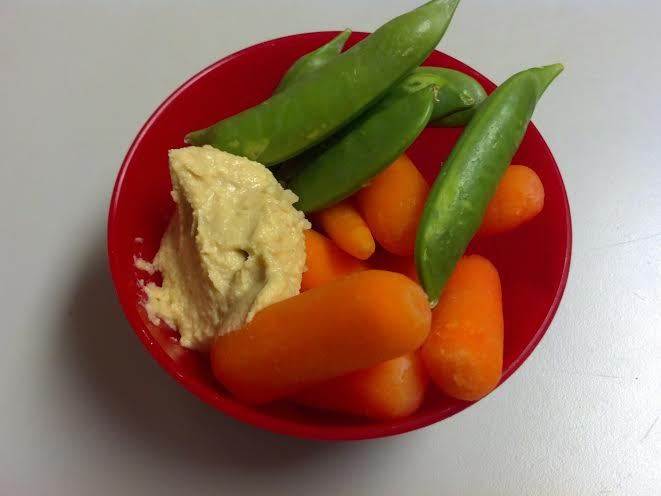 Veggies and hummus because I seriously crave this combo…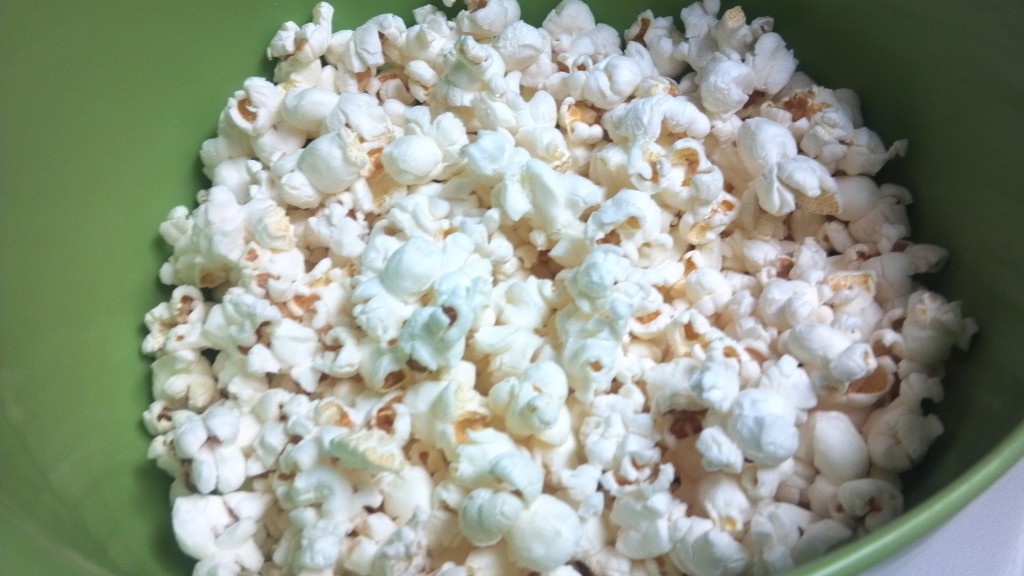 …and a giant bowl of air-popped popcorn that I ended up topping with coconut oil spray, nutritional yeast, sea salt, and a sweet and tangy bbq seasoning.  So good!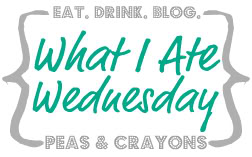 Related articles