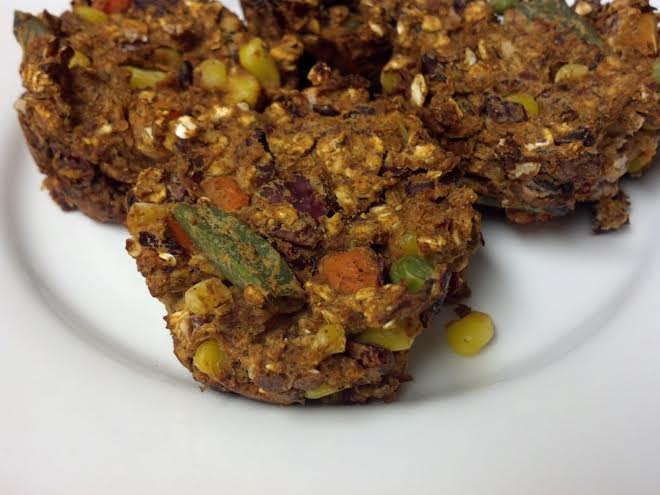 If there is one food product, kitchen appliance, or cookbook that I have talked about the most on my blog, it would easily have to be The Happy Herbivore cookbook collection.  I first came across Lindsay's recipes about a year and a half ago, shortly after I had transitioned to a vegetarian diet.  I was on the hunt for easy vegetarian meals and what I found was even better: easy vegan meals that I could cook up with pantry staples I already had on hand and in a short amount of time.  I like elaborate recipes now and then, but let's be real…the simpler and faster the better, especially for week night cooking.
Lindsay has three amazing vegan cookbooks already, which I have mentioned in numerous What I Ate Wednesday posts and one of which I reviewed here on the blog about a year ago.  When the BenBella Books publishing company reached out to me a couple of months ago to ask if I would like to review Lindsay's latest cookbook, Happy Herbivore Light and Lean, I said yes in a heartbeat.  Not only would it mean that I would get my hands on a copy of the book earlier than the release date ;), but I was also extremely excited to be able to share my love for her recipes with all of you!
Lindsay's latest masterpiece is filled with over 150 recipes focusing on "lighter" vegan cooking.  The recipes (as with all of those in her cookbooks) are simple, delicious, healthy, and very affordable to make.  You'll find recipes for breakfasts, muffins/breads, sandwiches, burgers, bowls, wraps, soups, salads, pasta, sides, snacks, desserts, drinks, and more.  Putting together an entire vegan meal is completely realistic with the help of this cookbook.  The Light and Lean cookbook also places a special emphasis on weight-loss and even includes some of Lindsay's favorite exercises.  Lindsay truly proves that you can eat seriously delicious food and maintain a healthy weight- all without deprivation.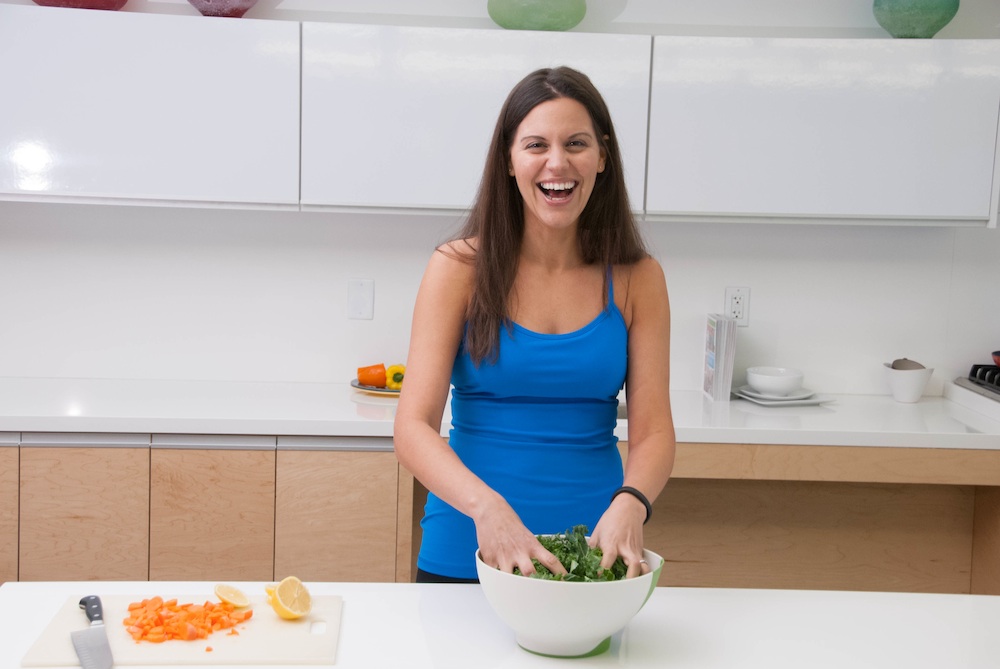 As a part of the Light and Lean cookbook tour, I was able to ask Lindsay a few questions regarding eating a vegan diet and her latest cookbook.  Here are her responses:
CEVG: I am sure you have heard the saying, "abs are made in the kitchen."  What is your take on this?
Lindsay: True.
CEVG: I know the majority of your recipes are low-fat/fat free and that in the past you have avoided nuts.  I see that there are some recipes in Light and Lean that contain peanuts.  Have you been incorporating nuts into your diet now?
Lindsay: All my books have one or two "cheater" recipes that use a dab of peanut butter or a few nuts. I generally keep added fats— nuts, seeds, avocados, out of my diet. My cookbooks aren't just for me, though, they're for you, too.
CEVG: If you had to choose your last meal ever, what would you choose?
Lindsay: Mashed potatoes and gravy.
CEVG:  Do you find that certain cuisines tend to be "lighter" than others?  If so, which ones?
Lindsay: One neat discovery I came across when writing Happy Herbivore Abroad is that most traditional recipes are naturally plant-based. This makes sense when you think about the fact that most traditional recipes have peasant origins and peasants were generally too poor to afford rich ingredients like meat or dairy or oil. SO in that spirit, most traditional recipes tend to be a touch lighter.
CEVG: What are your "go to" lighter plant-based dishes when eating out at restaurants?
Now I can't leave you hanging with just the picture that I posted above and my testimony of how fantastic The Happy Herbivore brand and cookbooks are.  No, that would just be mean.  So don't worry.  Lindsay has graciously allowed me to share one of her latest recipes with all of you.  There were many for me to choose from, but one instantly jumped out at me: The Meatloaf Bites.  As a meat eater, I used to love meatloaf.  As a result, every time that I find vegan alternatives I get super excited, and this time was no different.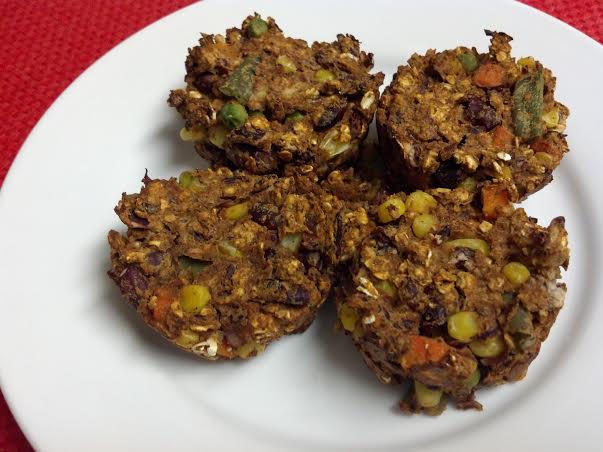 Happy Herbivore Meatloaf Bites
Servings: Makes 8
Ingredients
1 15 oz can kidney beans, drained and rinsed (I used dark red)
1 TB onion powder
1 TB garlic powder
1 TB Italian seasoning
1 TB chili powder (add another 1 tsp if you like it spicy)
3 TB ketchup
2 TB mustard
1 TB vegan Worcestershire sauce
1 cup frozen mixed vegetables, thawed
6 TB instant oats
Directions
Preheat oven to 350 degrees F.  Line a muffin tin with paper liners or use nonstick.  Mash beans in a bowl with fork or potato masher until well mashed.  Add remaining ingredients, except oats, and stir to combine.  Stir in oats.  Spoon into muffin tin and pack down.  Bake for 20 minutes until crisp on the outside and fairly firm to the touch (firms a bit as it cools).  Serve with ketchup, Quick Gravy, etc*.
*I served mined with barbecue sauce!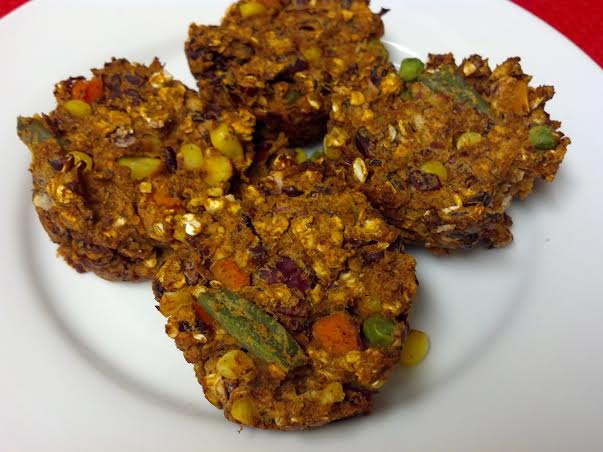 These were SO good and I absolutely loved that they packed in a lot of extra veggies.  Talk about easy, too!  Tasty and easy is the name of the game for all of Lindsay's recipes!
The Giveaway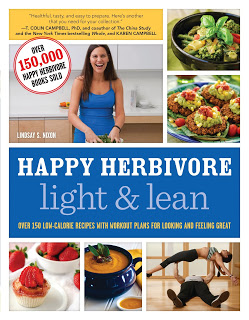 And now, for the fun part.  Lindsay and BenBella Books are offering a copy of Light and Lean to one of you!  To enter the giveaway, please complete one of the following (or all!):
1. Leave a comment telling me about which non-vegan food you would love to see Lindsay make vegan.
2. Follow me on Twitter.
3. Follow BenBella Books on Twitter.
4. Tweet about the giveaway.
Please leave a separate comment for each entry.
The giveaway is open to all residents of the United States and Canada.  The giveaway will be open until Tuesday, December 17th at 11:59 p.m. CST.  I will announce the winner shortly after.  Good luck! 🙂
Disclaimer: I received a copy of the Happy Herbivore Light and Lean cookbook in exchange for my review, but as always, all opinions are my own.
Related articles