A little meal and snack planning inspiration on this Screenshot Sunday.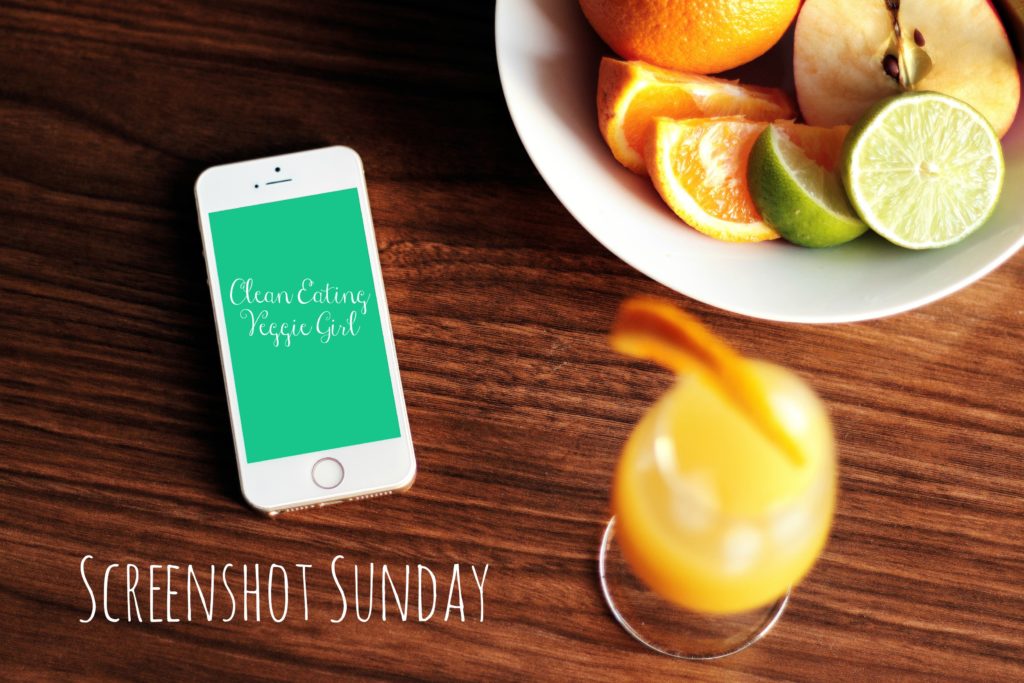 It's a good thing I prefaced my first Screenshot Sunday post by stating that these would not be an every week thing because I have been big-time slacking.  Every six-ish weeks works okay for you, right?  Gosh, I hope so!
As you can imagine, I have tons upon tons of screenshots to share with you today.  Some of these date back to a couple of months ago.  You'll forgive me once you see all of this great meal planning inspiration.
Screenshot Sunday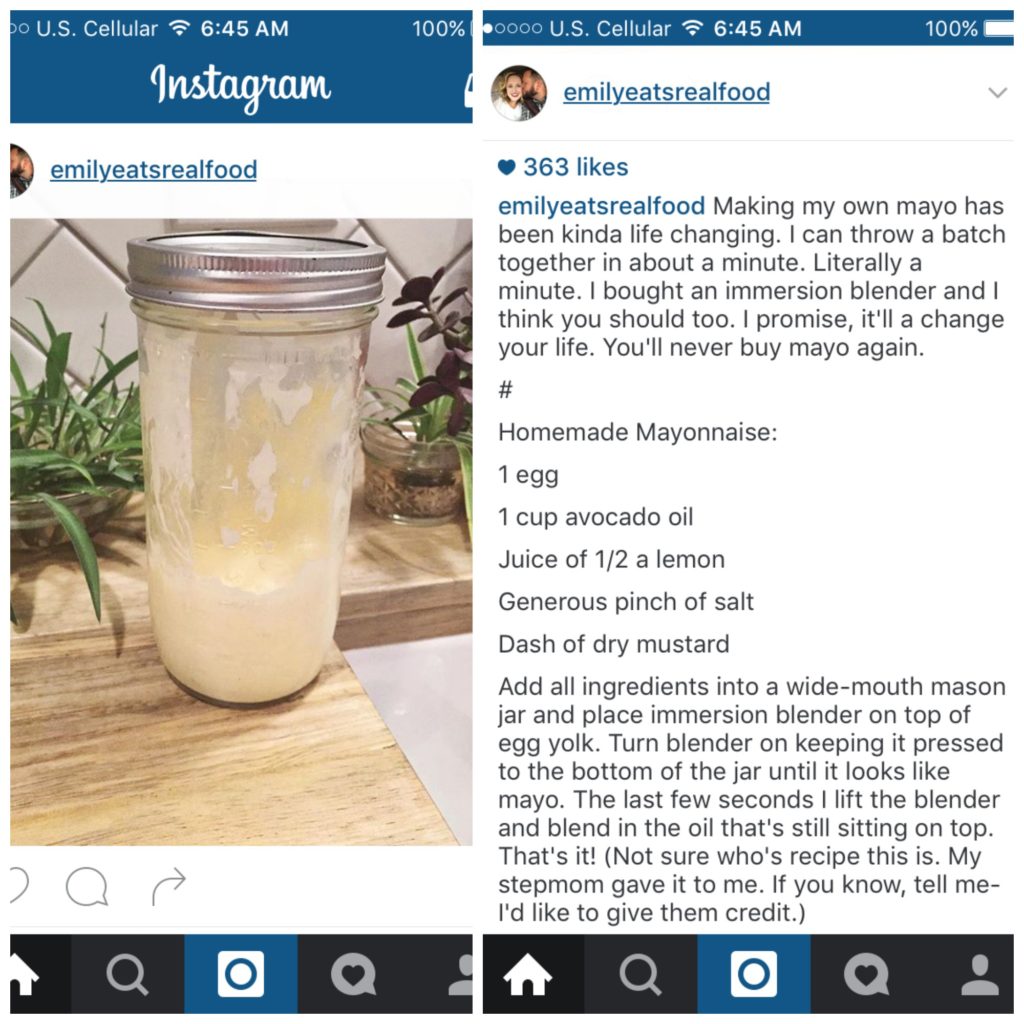 Paleo (and Whole 30-approved) mayo via @emilyeatsrealfood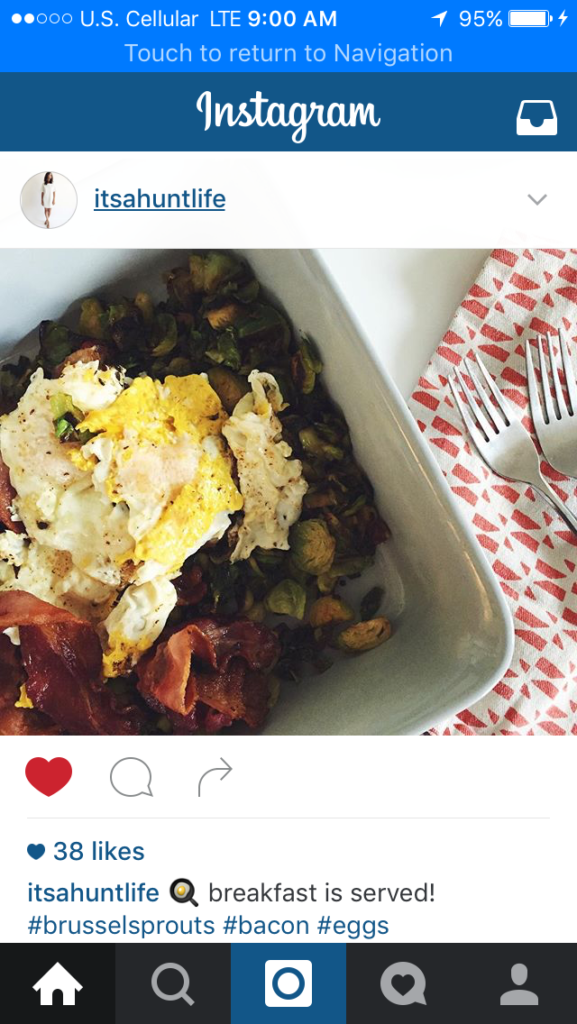 breakfast bowl of brussels sprouts, bacon, and eggs via @itsahuntlife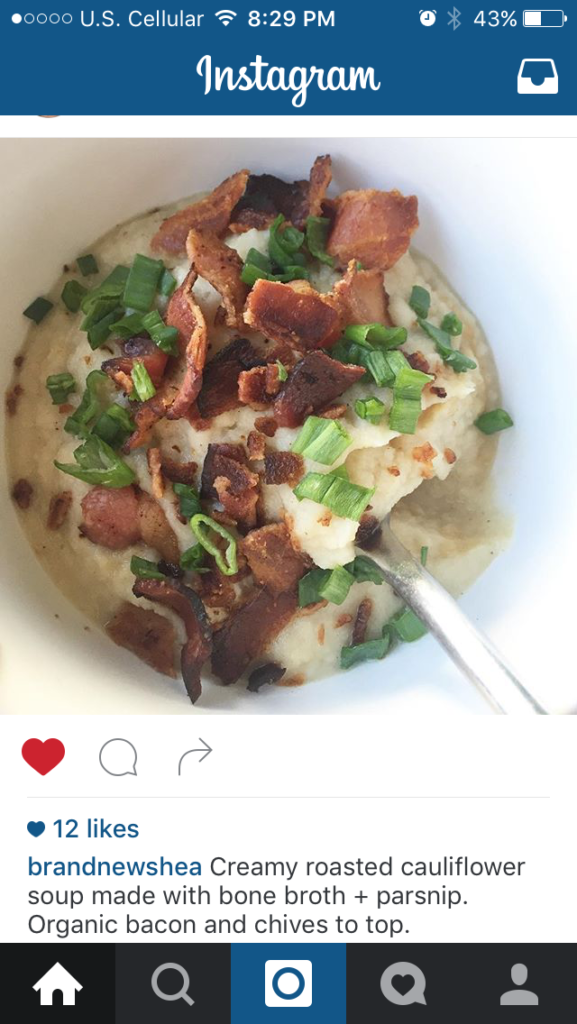 Creamy roasted cauliflower soup via @brandnewshea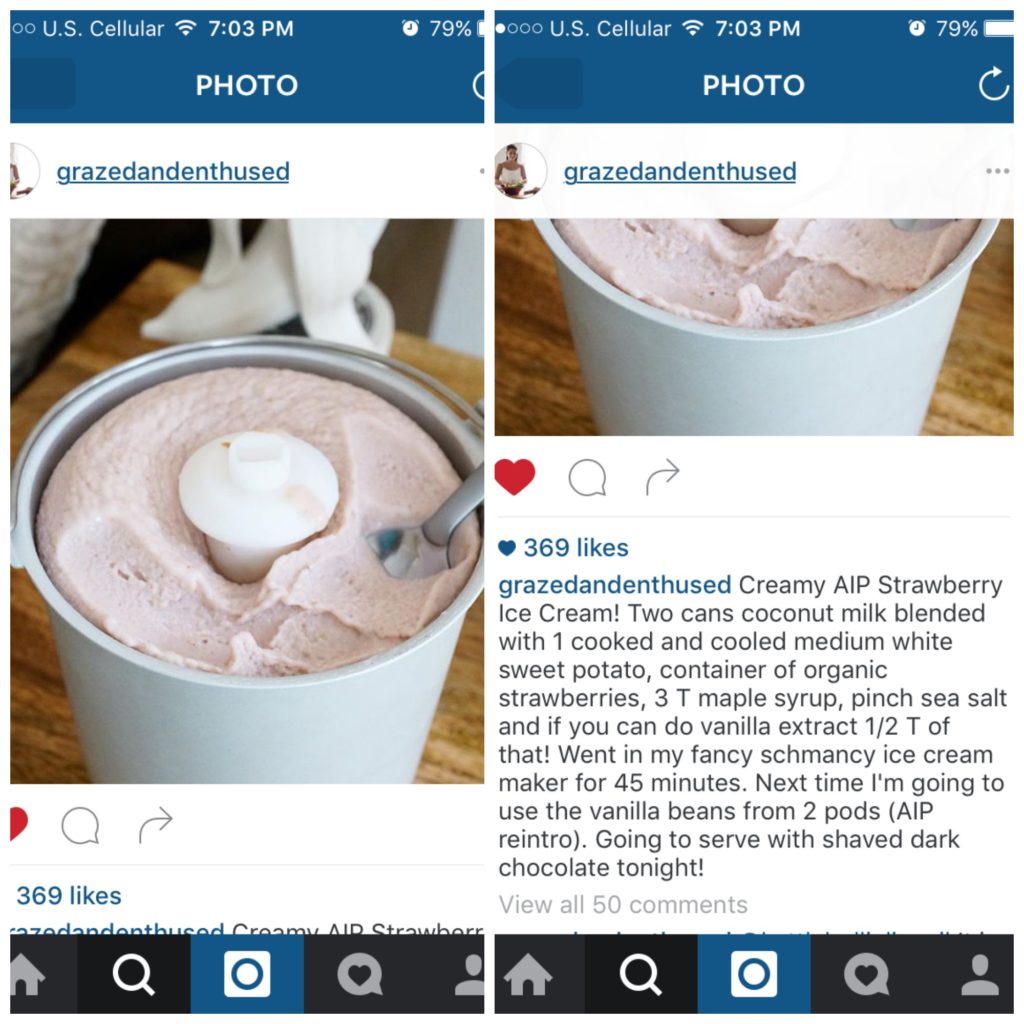 AIP strawberry ice cream via @grazedandenthused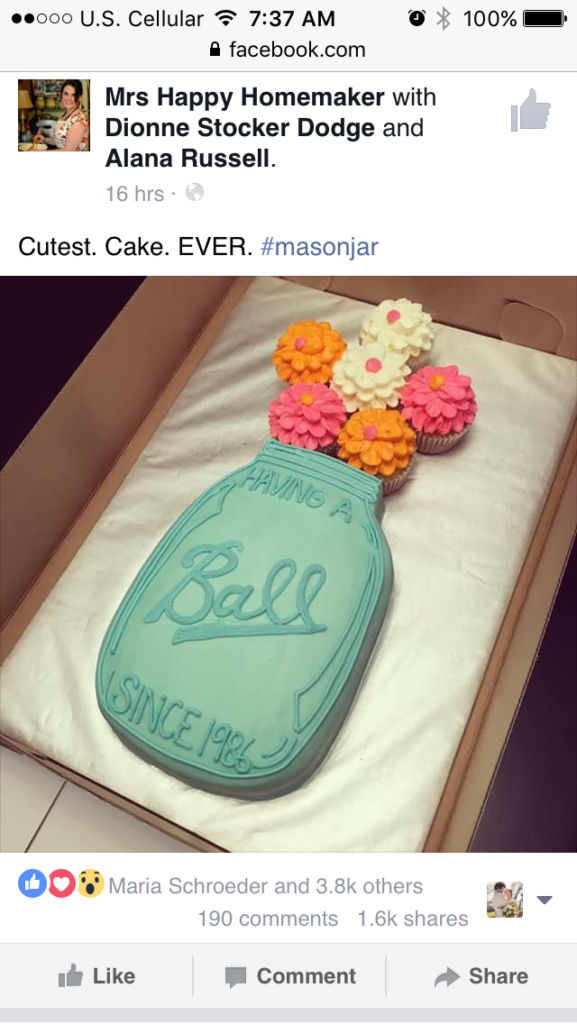 A super cute mason jar cake I saw on Facebook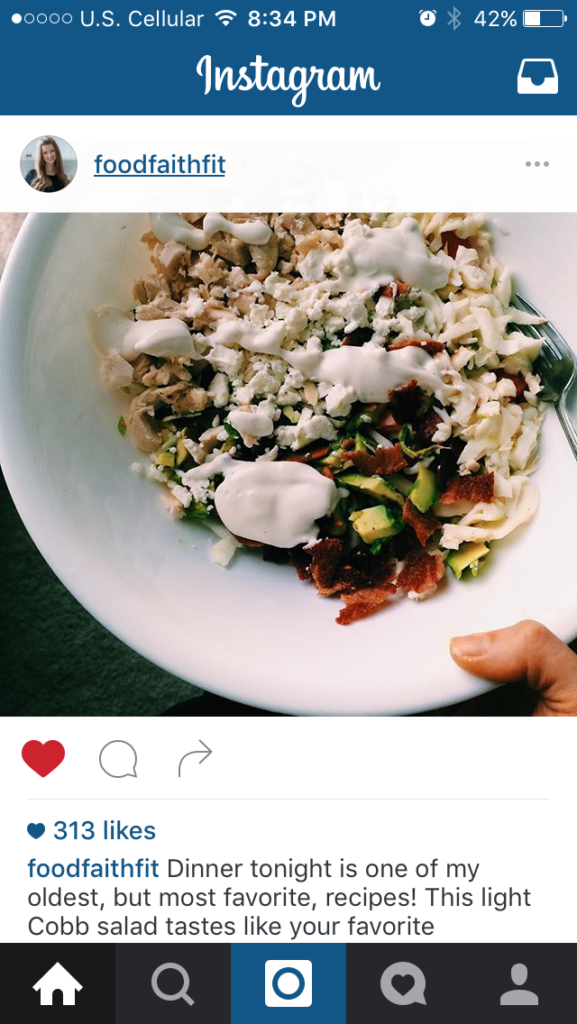 Cobb salad via @foodfaithfit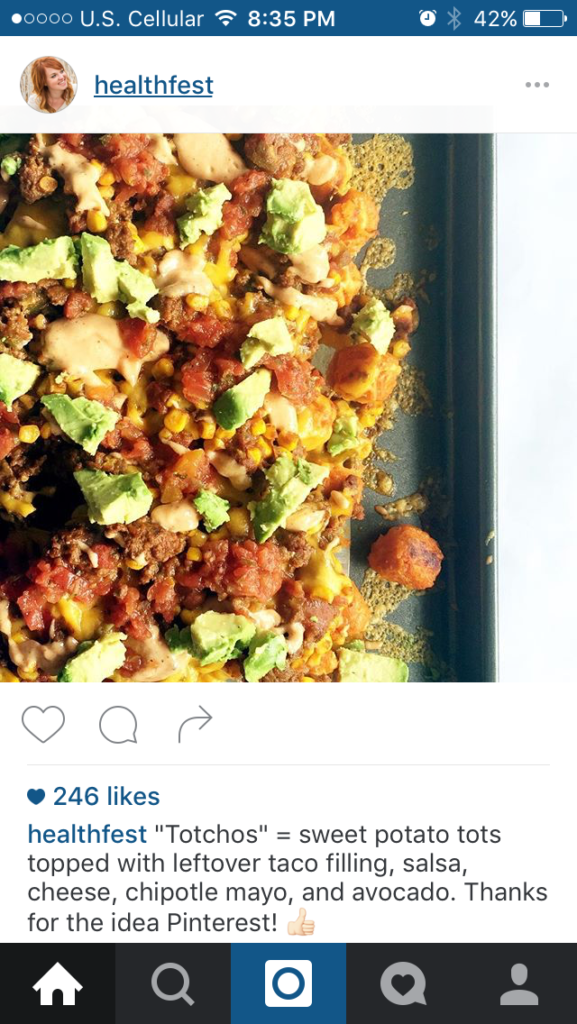 Sweet potato "totchos" via @healthfest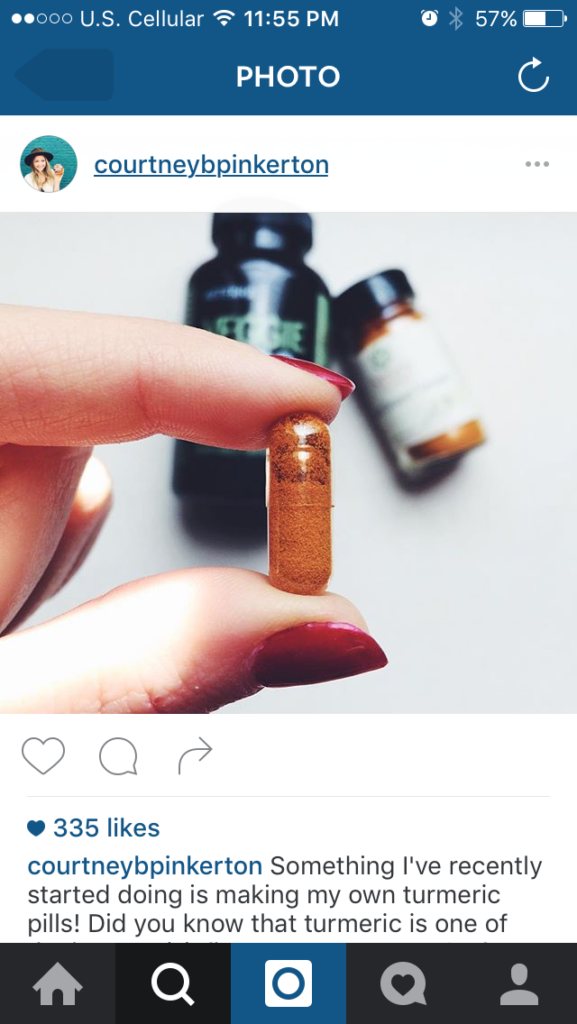 How to make turmeric pills via @courtneybpinkerton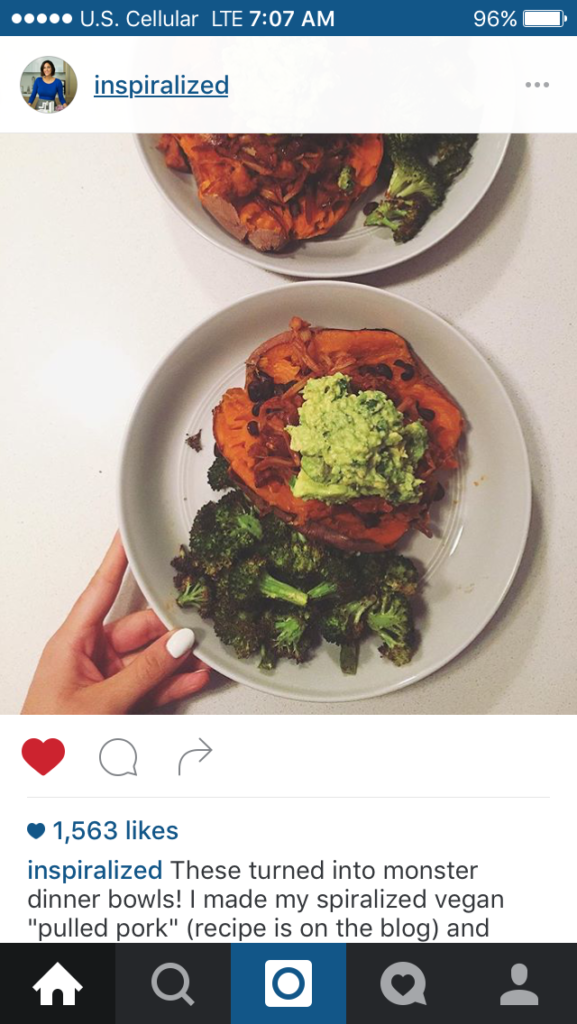 Sweet potato "pulled pork" via @inspiralized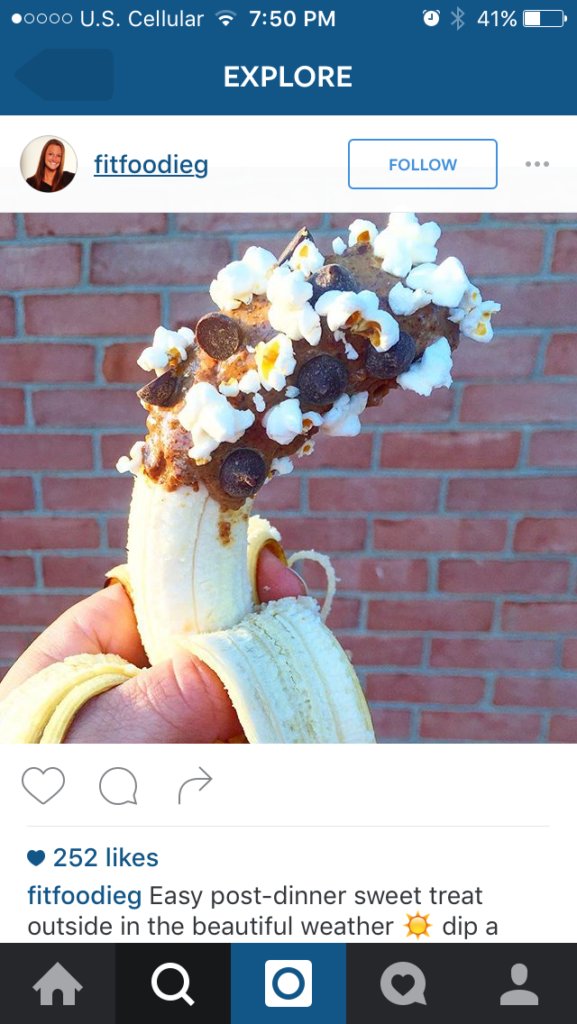 Popcorn, chocolate, and AB coated banana via @fitfoodieg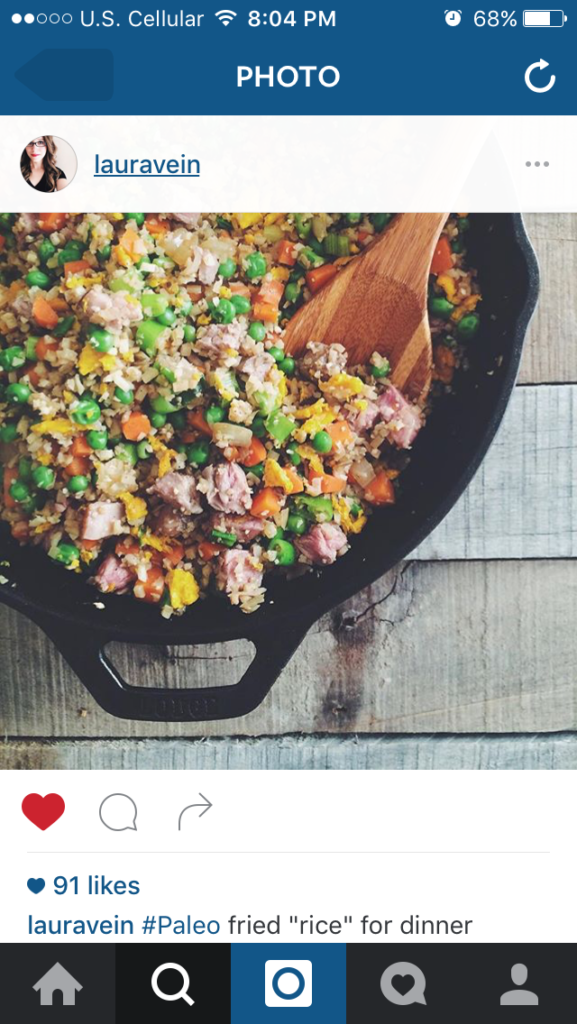 Paleo fried "rice" via @lauravein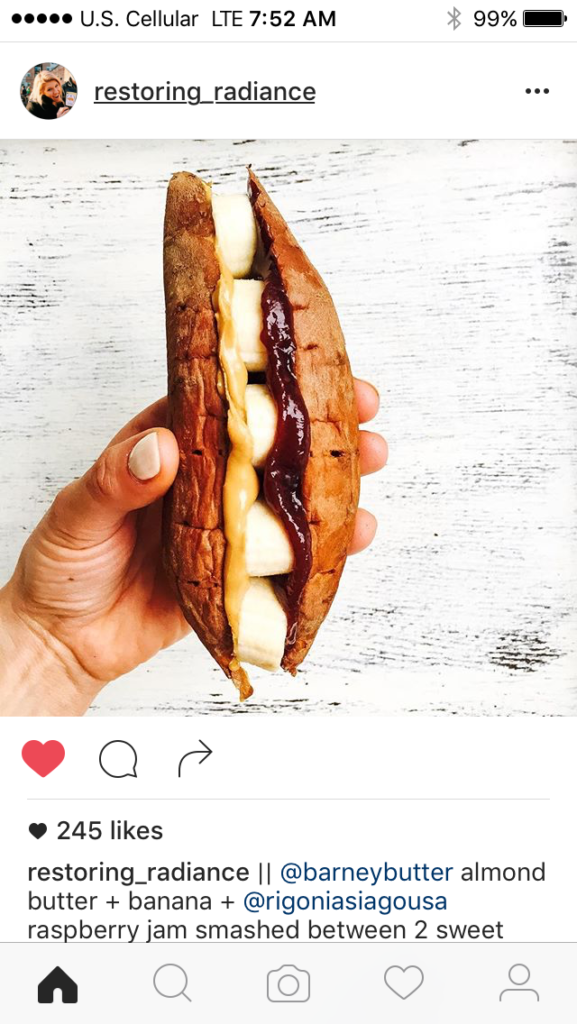 Almond butter, banana, and jam sweet potato sandwich via @restoring_radiance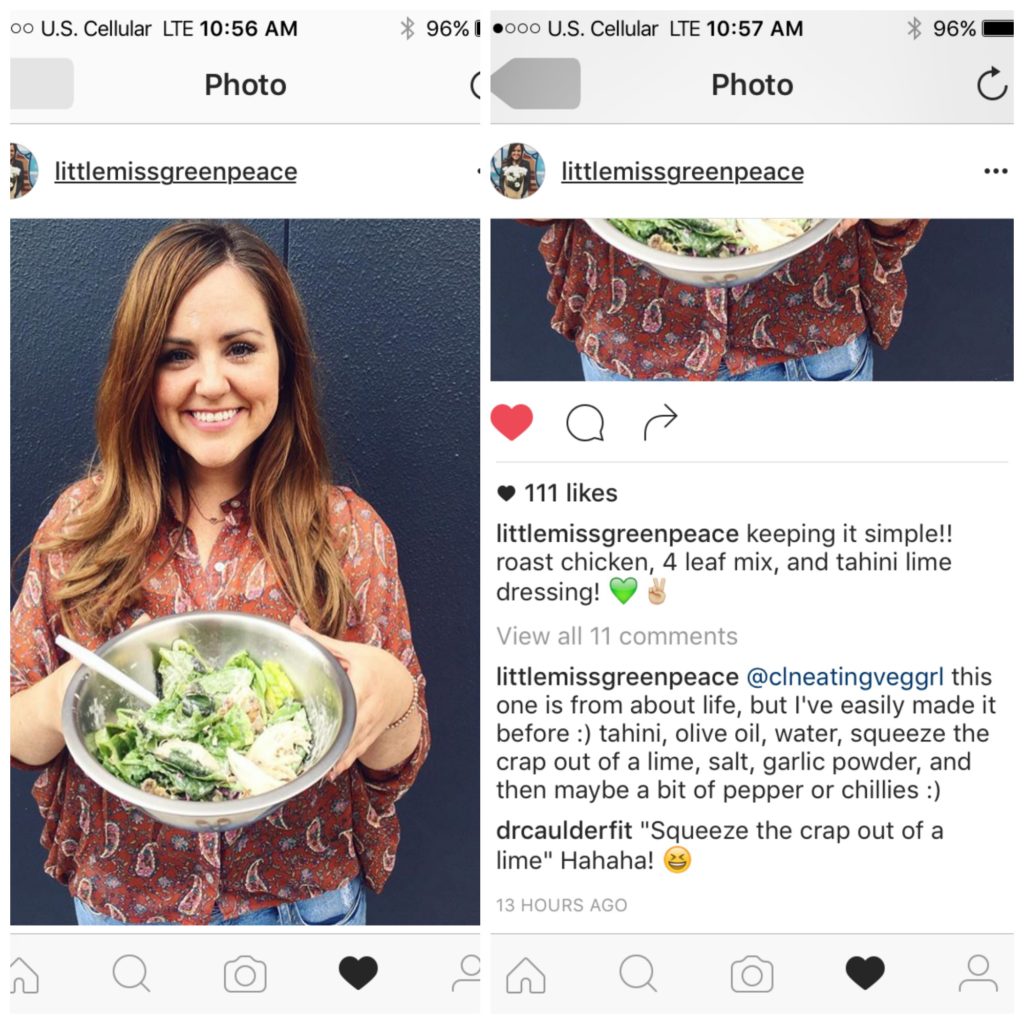 tahini lime salad dressing via @littlemissgreenpeace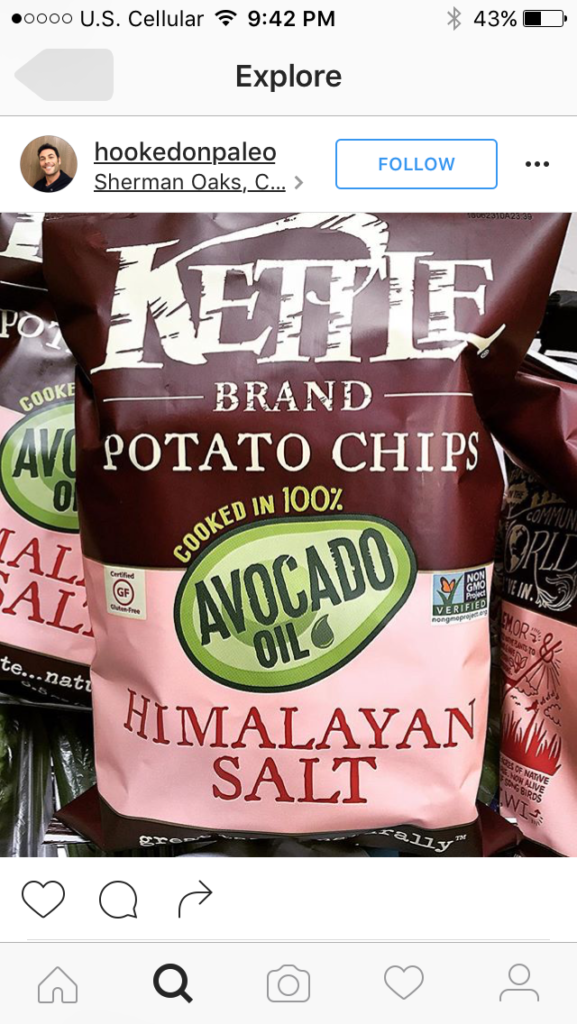 I must find these Himalayan salt potato chips cooked in avocado oil!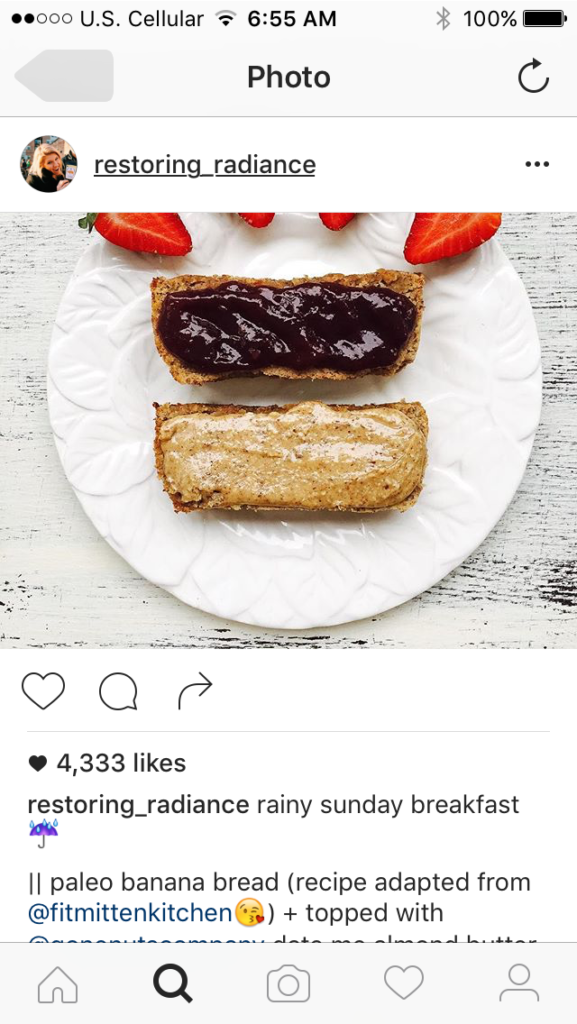 Paleo banana bread via @restoring_radiance
Now, who's hungry?
A #ScreenshotSunday full of meal and snack inspiration! #glutenfree #foodie Click To Tweet