Long time no see!  I am trying my best to truly enjoy myself and my time off during my Christmas vacation.  As a result, you have not seen much of me out in the blogosphere.  I had a few posts pre-written before vacation and a couple more for the coming week, but other than that, you will not be hearing a whole lot from me.  I am enjoying being with my family, boyfriend, puppy dogs, and friends.  For the most part, my time with them is far more enjoyable when I am disconnected from technology.
I am six days into my Christmas vacation (and so no wanting it to end), and it has been great so far!  I have a little picture re-cap post for you today highlighting some of my favorite parts.  I hope your holiday experiences have been great thus far, too!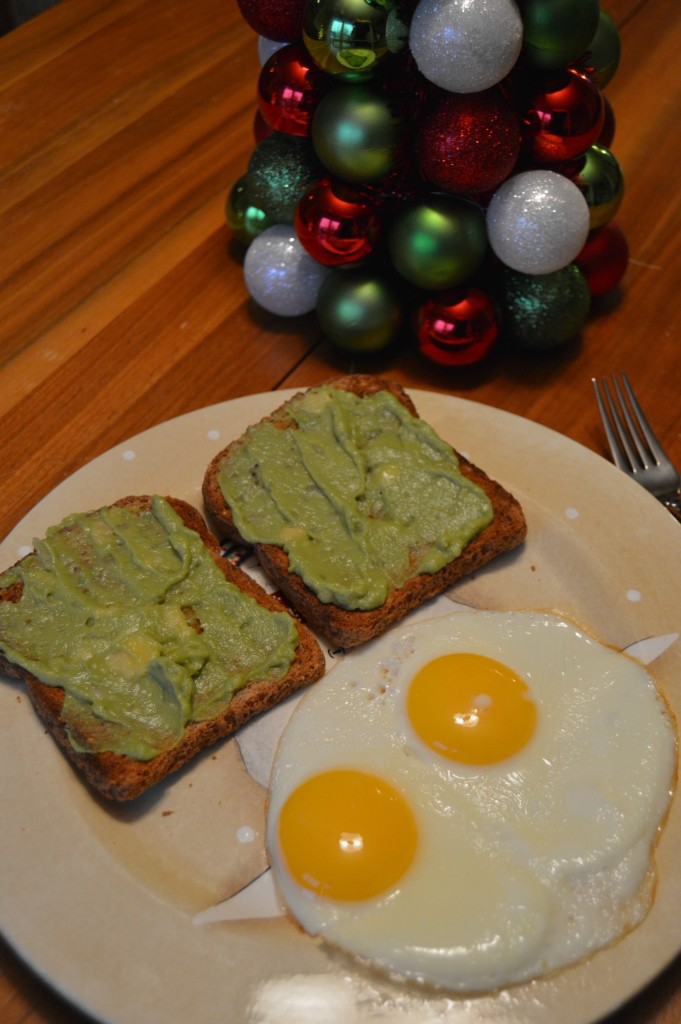 My Christmas Eve morning started with a healthy, filling breakfast to fuel me through a morning of cooking.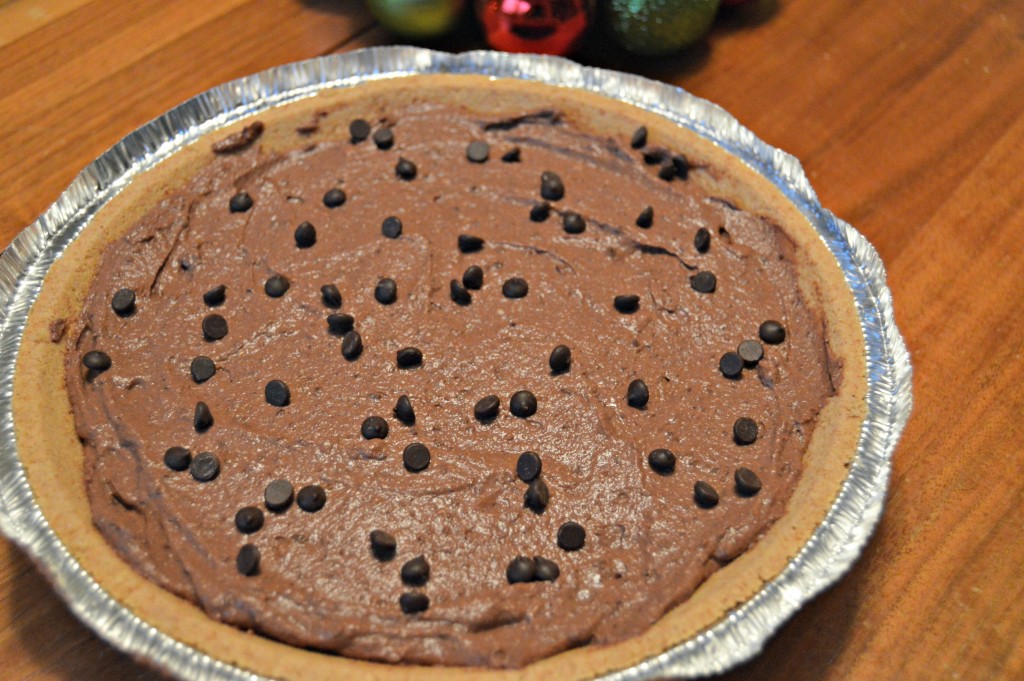 One of the things I made was my favorite EVER vegan chocolate pie.  It has become an annual Christmas tradition.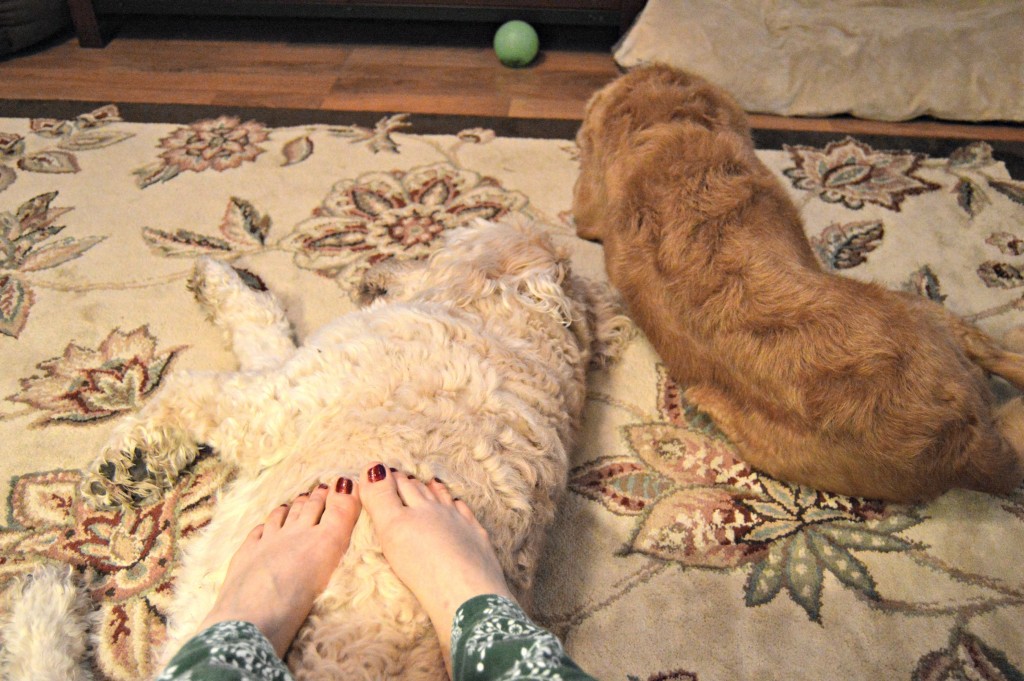 I put my feet up after a long morning of cooking and baking.  There is no better place for your feet than on a doggy.  Do you like my Christmas pajamas, too?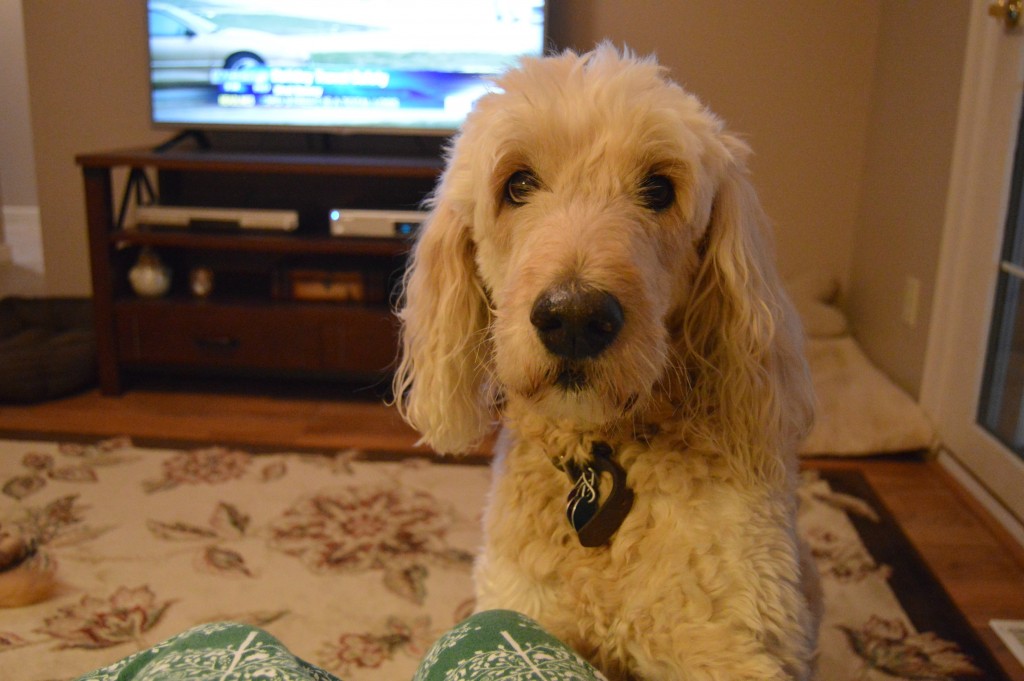 This face melts my heart.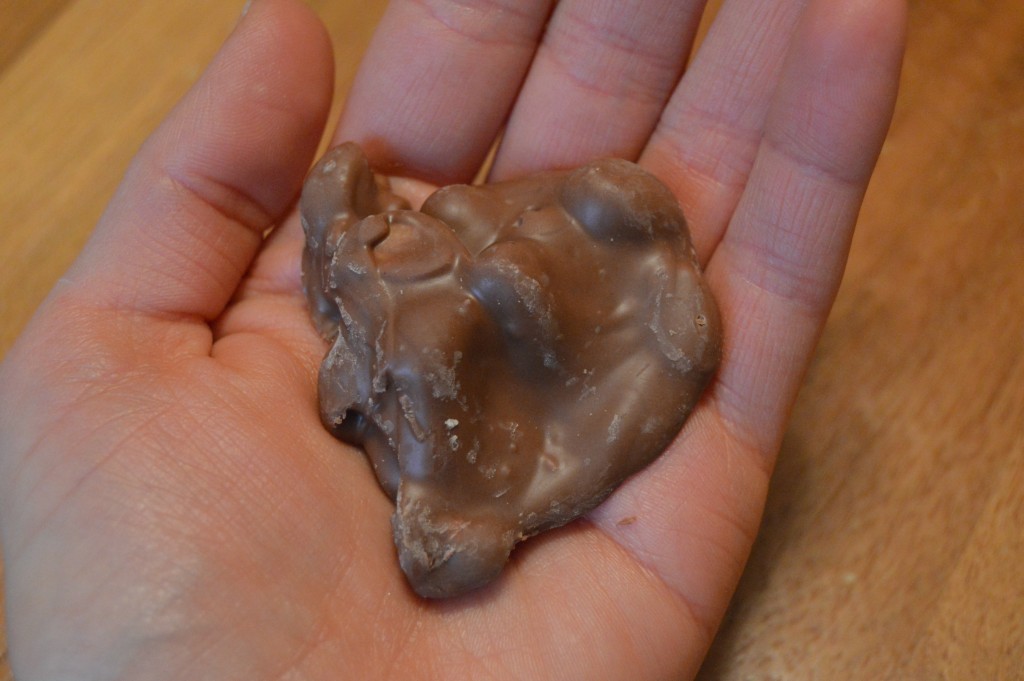 I may or may not have eaten a few cookies and peanut clusters throughout the day.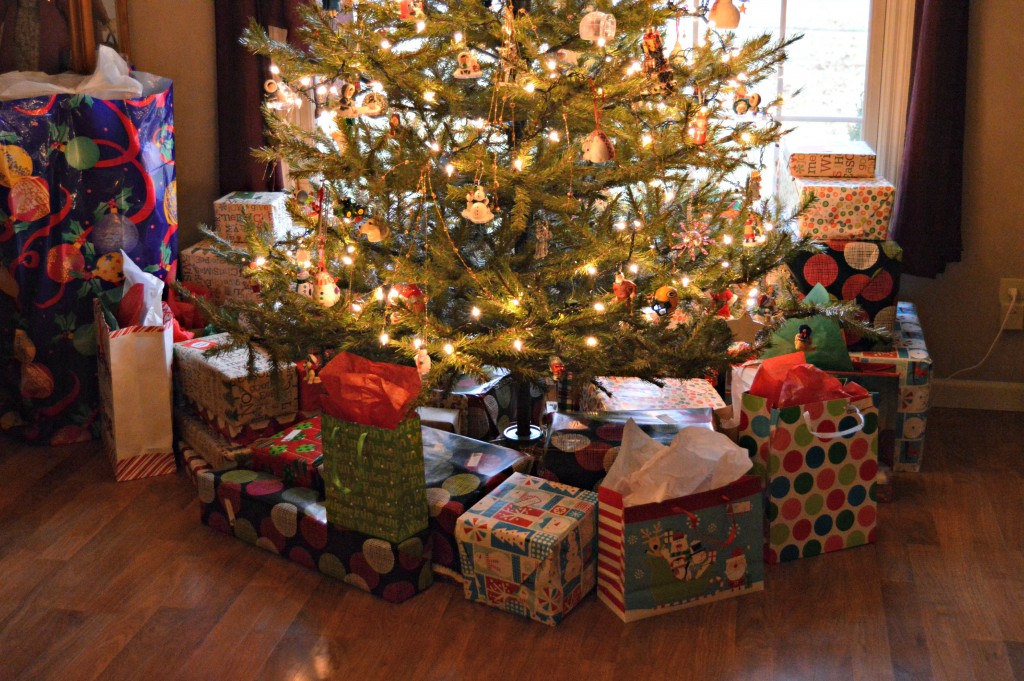 Christmas Eve night was spent with Jeremy's family.  After a late night out, it was an early morning opening Christmas presents.  I received tons of blogging essentials- a new camera lense, a tripod, a camera bag, a slow cooker, and new dishes.  And I was more than pleased with my new Ray Bans, earrings, and clothing.  My loved ones spoiled me!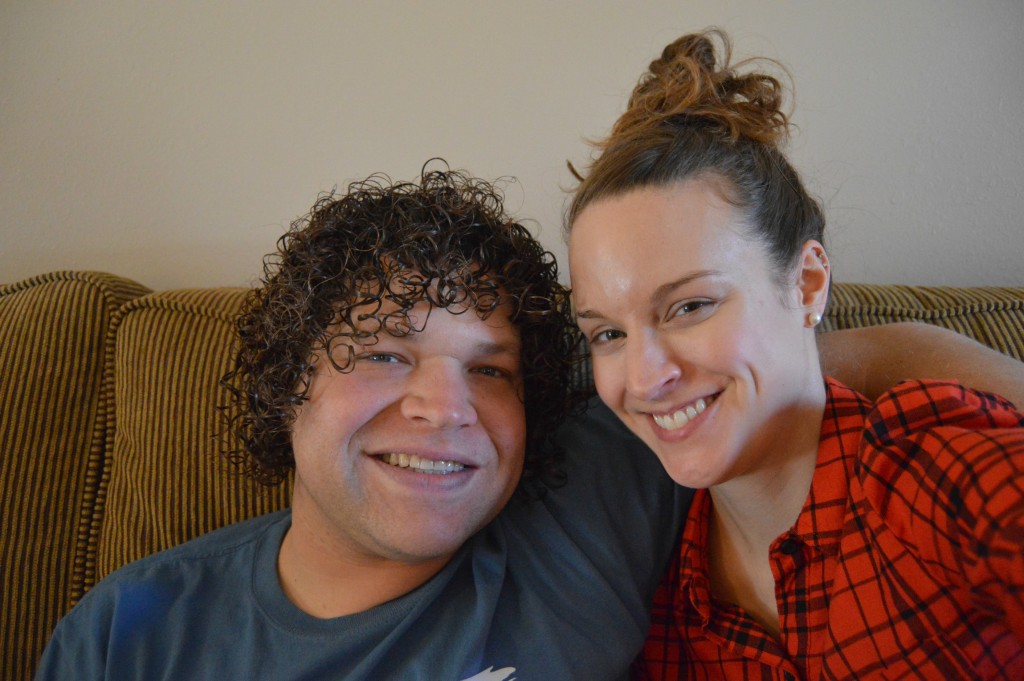 Jeremy and I took a Christmas day selfie.  This was the "nice" one, and you may or may not have seen the "snotty" (according to my mom) one on Instagram.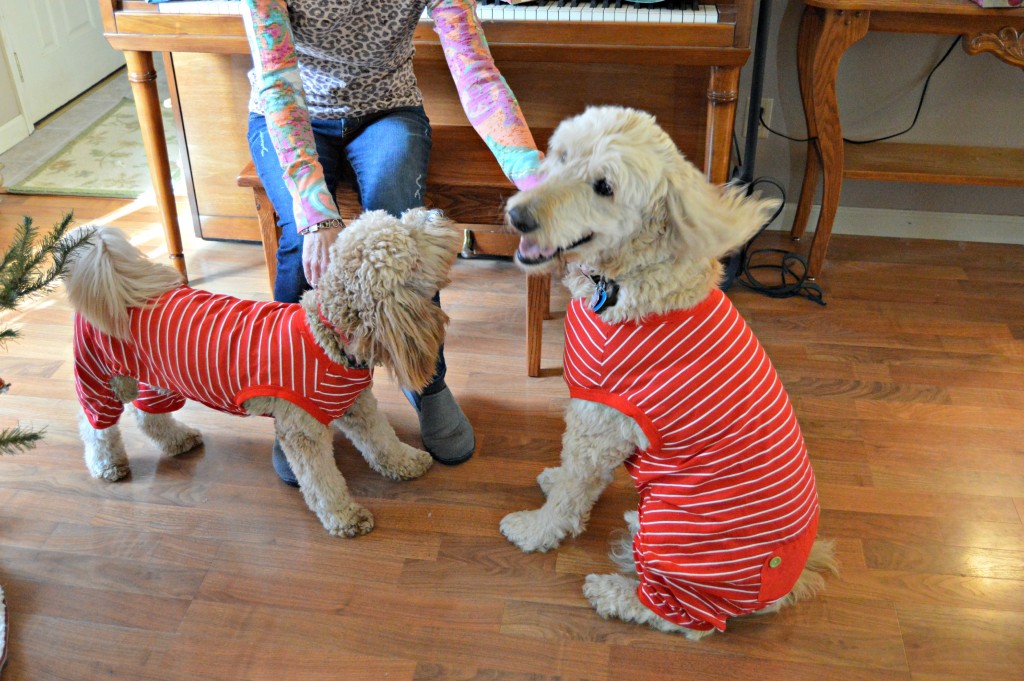 I was not the only one wearing red.  My cousin brought over Christmas jammies for the puppy dogs.  Don't Ruby and Sadie look extra cute?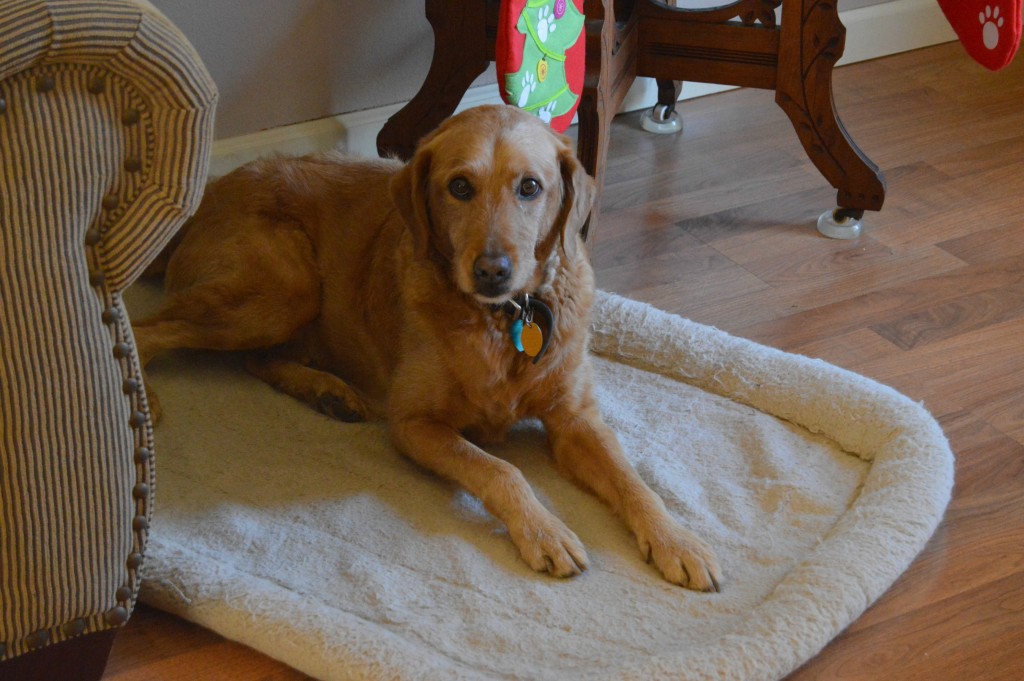 Lola was not having it.  I can't say I blame her.
Santa (thanks Mom and Dad) also left me several great gifts in my stocking, one being $9 of winnings from scratch-off Lottery tickets.  I was the big winner in our family.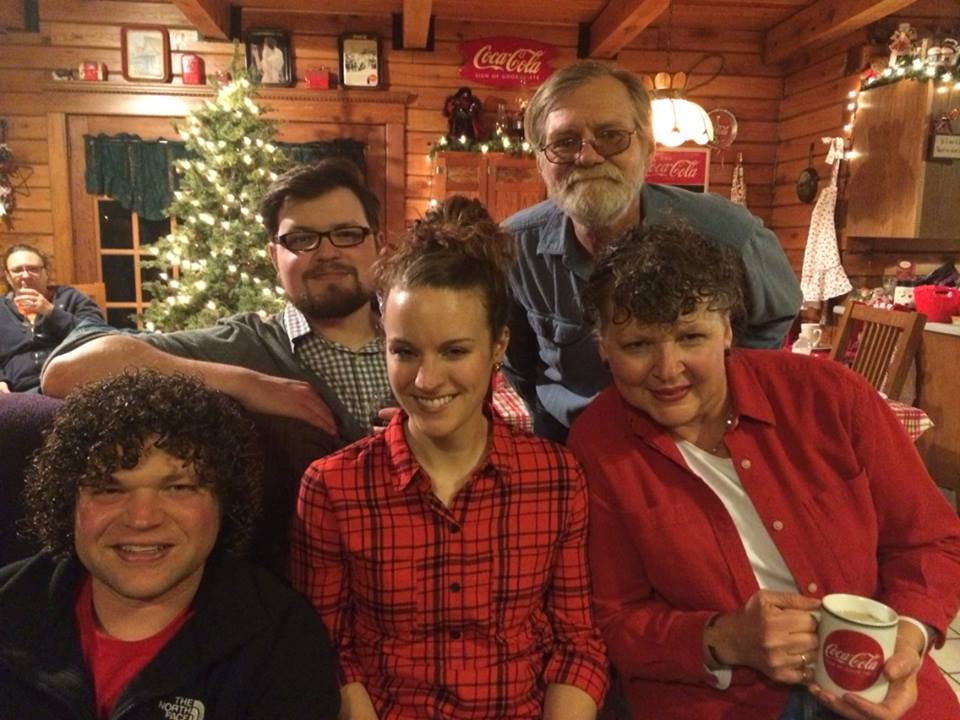 Christmas night was spent at Jeremy's mom's house.  I had an awesome time and ate more than my fair share of delicious food.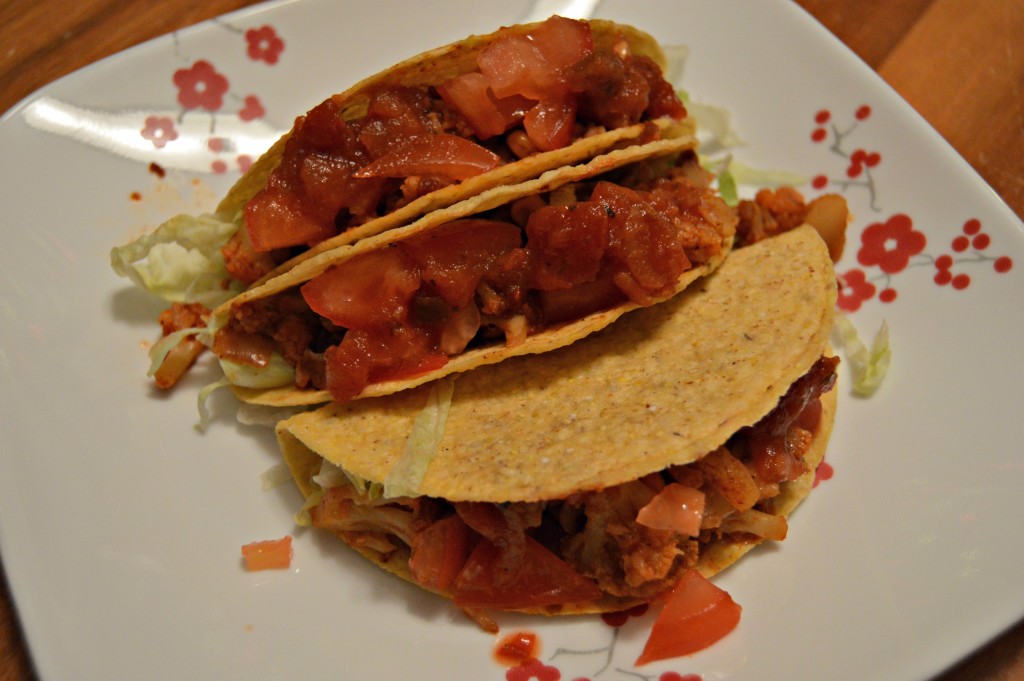 The day after Christmas was spent sleeping in, eating leftover cookies (I ate a kale salad, too!), relaxing, and watching TV.  Jeremy and I also cooked dinner together.  We made my Cauliflower and Corn Tacos.  I think he agreed that cauliflower is quite delicious in tacos.  Who knew?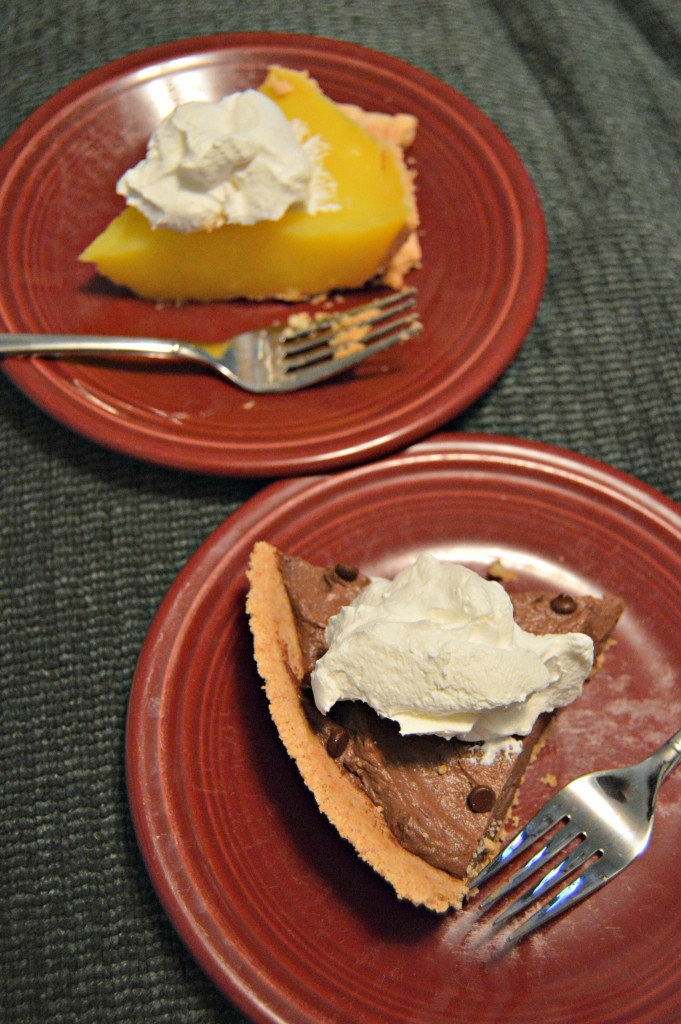 We finished out our night by watching "If I Stay" <– really good! and eating pie!  Jeremy had lemon and I ate another slice of the best chocolate pie ever.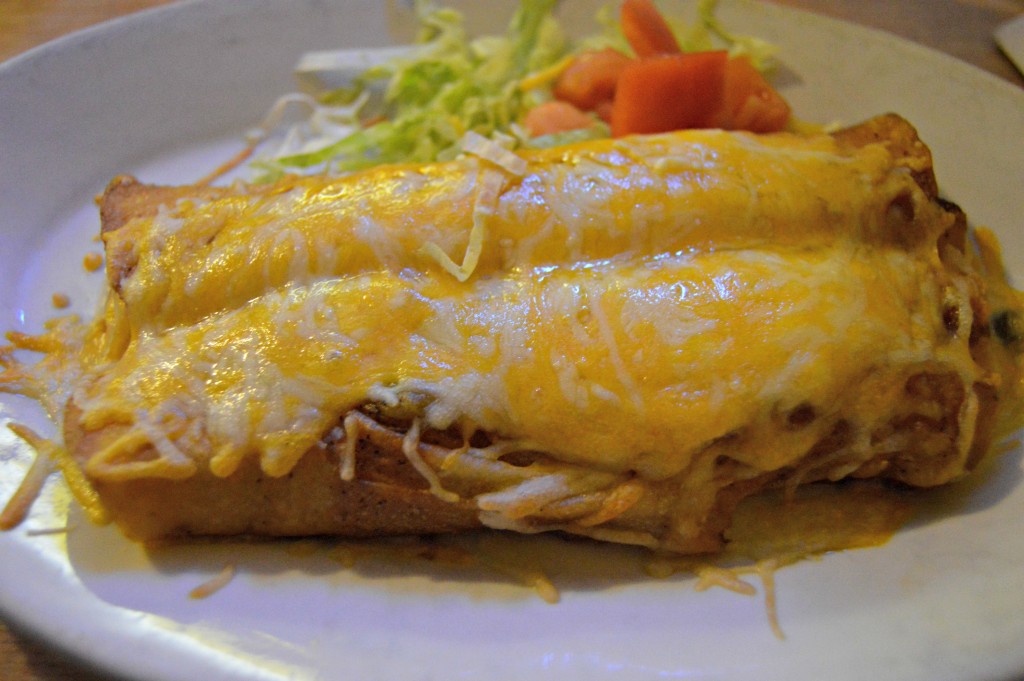 Saturday was full of relaxing and family time.  Jeremy and I also hit up our favorite local Mexican restaurant for dinner with our friends, Stacy and Chris.  I went with my go-to cheese enchiladas.  The service left a bit to be desired, but it sure was a tasty treat!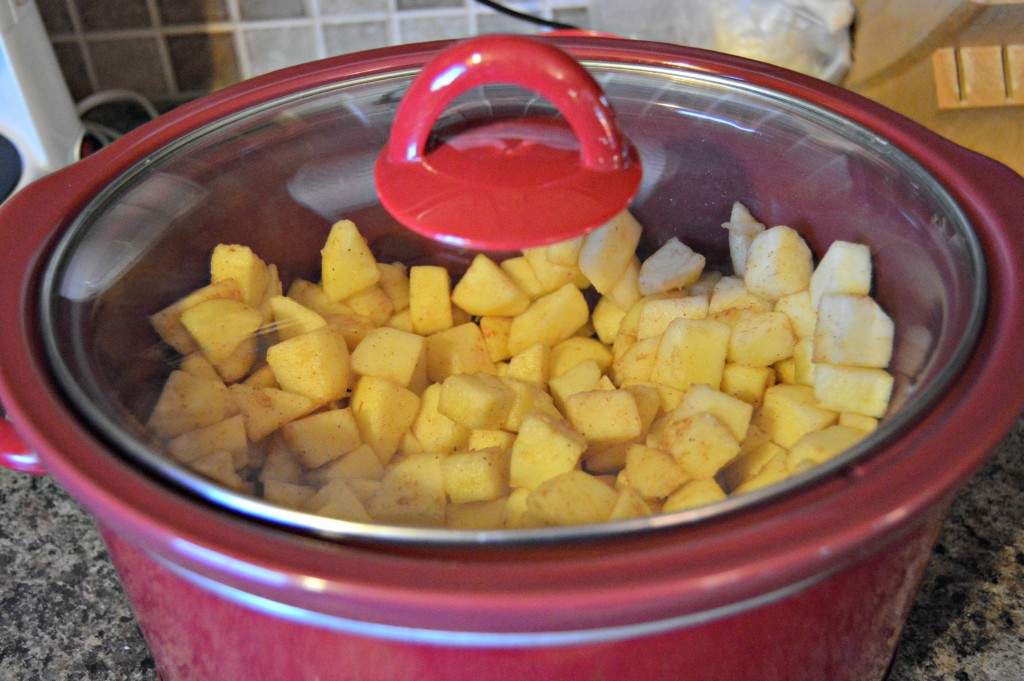 Sunday was a day full of relaxing, enjoying my puppy dogs and family, blogging, cooking, and eating.  My mom had a box of apples that looked a little past their time, so I made her some homemade slow cooker applesauce.  It was delish!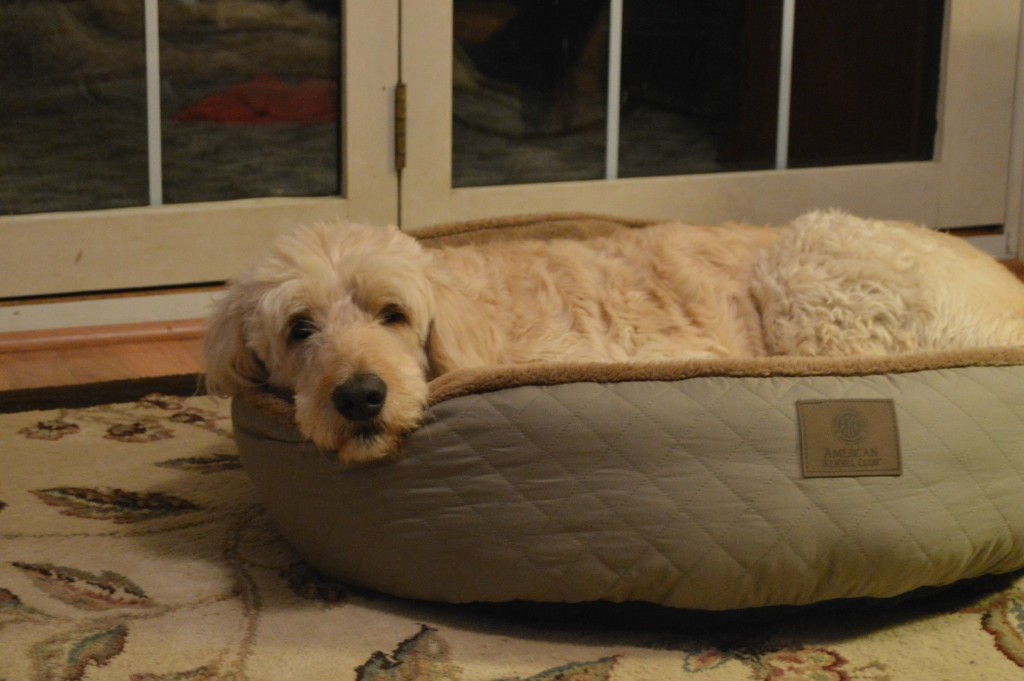 It was a busy Christmas week.  But don't worry!  We did plenty of relaxing 😉
I hope your Christmas weekend was wonderful, too!  And if you are like me and still have several days off of work, let's live it up while we have the chance!