Wednesday has rolled around again!  Who is excited?  I am!  This week has been going by rather quickly and I could not be more thrilled that the work week is almost more than halfway over.  My dad will be here in Omaha this weekend so I am really looking forward to that and my first Nutrition test will be finished after tomorrow (P.S. studying for tests for classes you are "taking for fun" is really difficult <– like, I have very little motivation).  But that is not all that I am looking forward to.  Today I am excited to check out the eats from so many other bloggers throughout the blogosphere.  I cannot even begin to tell you the number of ideas I have discovered for breakfasts, lunches, dinners, and snacks just by taking a peak into others' eats.  Hopefully you find some inspiration from my What I Ate Wednesday posts as well!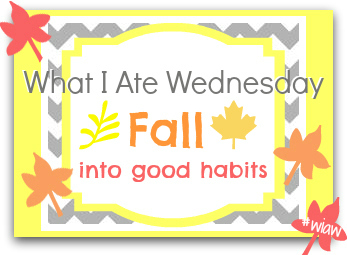 What I Ate Wednesday: September 17, 2014 (Recent Eats)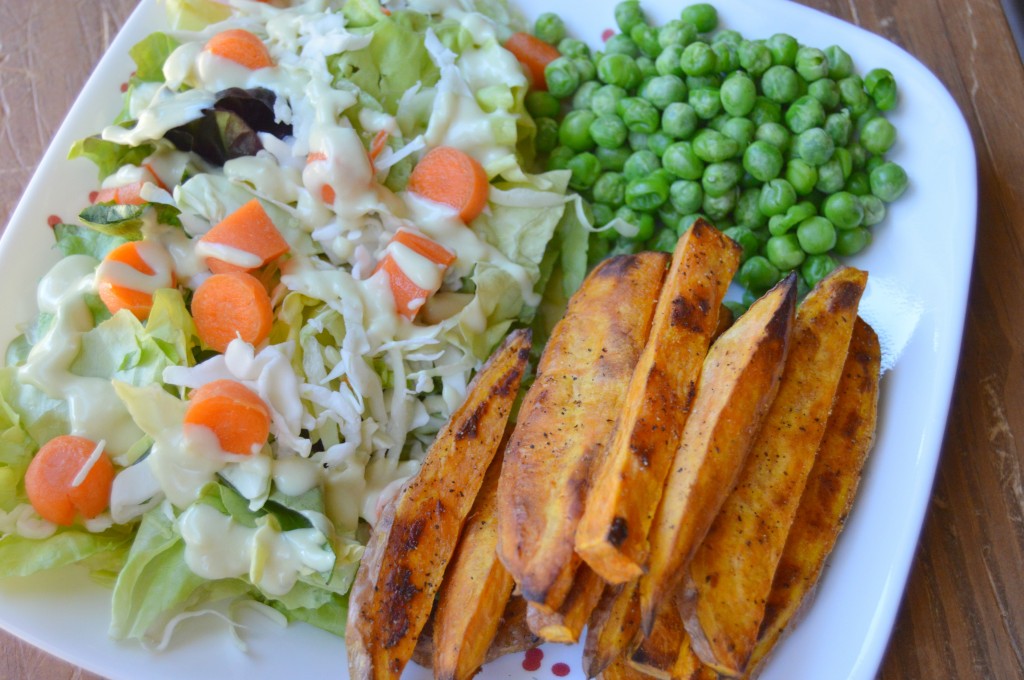 It had been forever since I had made homemade sweet potato fries.  I changed this when I was back home and served them with a salad and cooked frozen peas.  In other words, so many of my favorite vegetables were involved in this meal.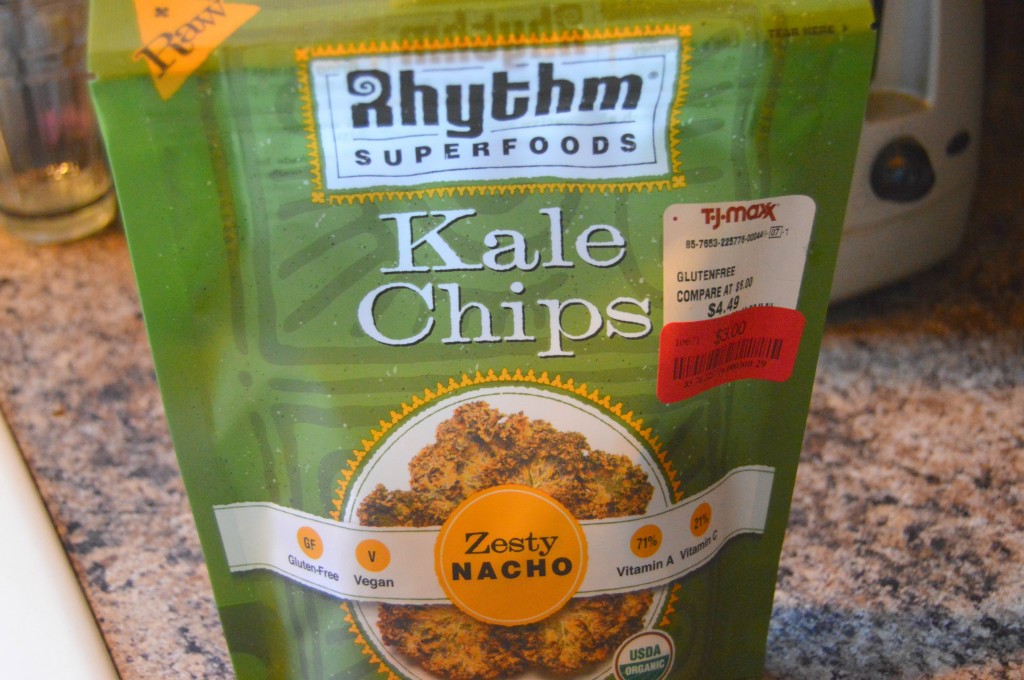 I try not to buy packaged kale chips very often, but when I found these on clearance for $3 at TJ Maxx, I knew that I had to buy them.  My only regret is that I did not buy more than one package!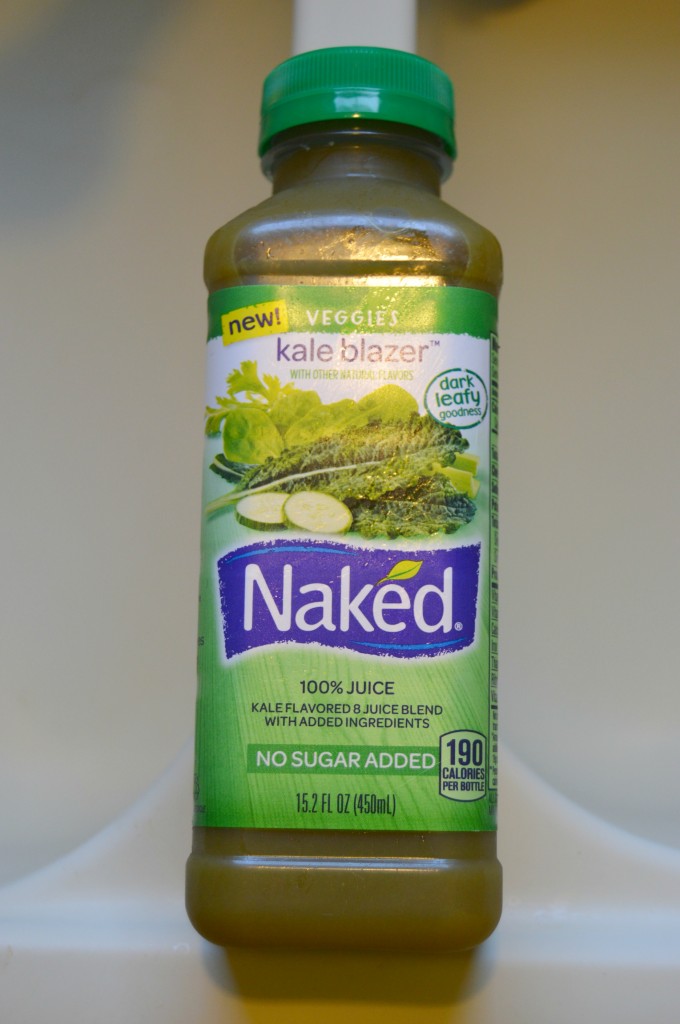 I cannot get enough of this kale blazer juice.  It is my go-to whenever I am away from my Ninja and my green smoothies.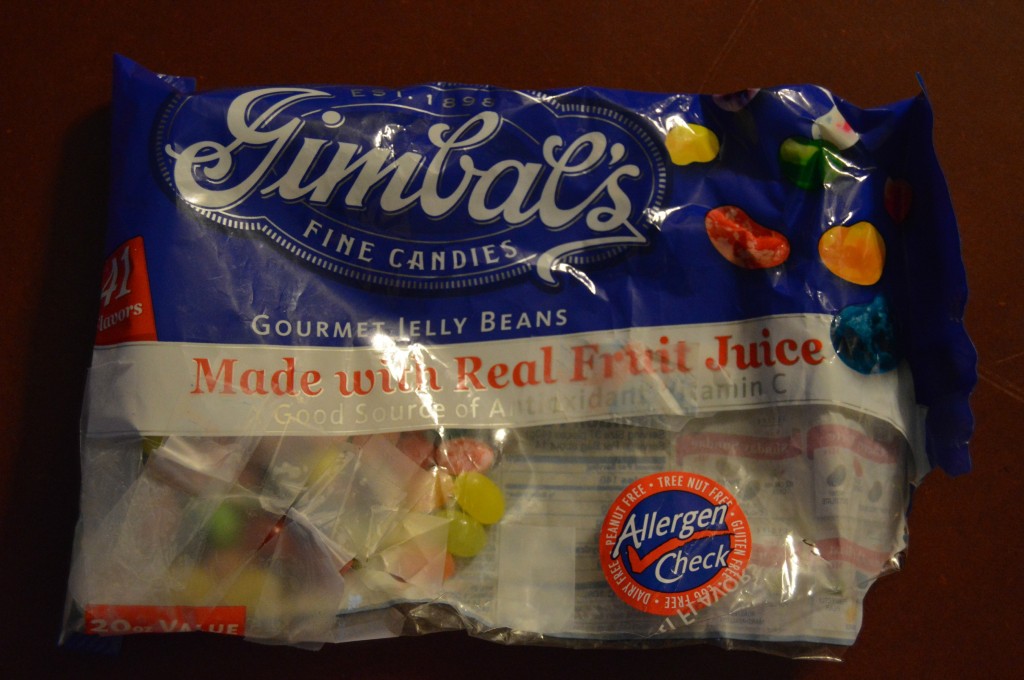 Everything in moderation… including jelly beans.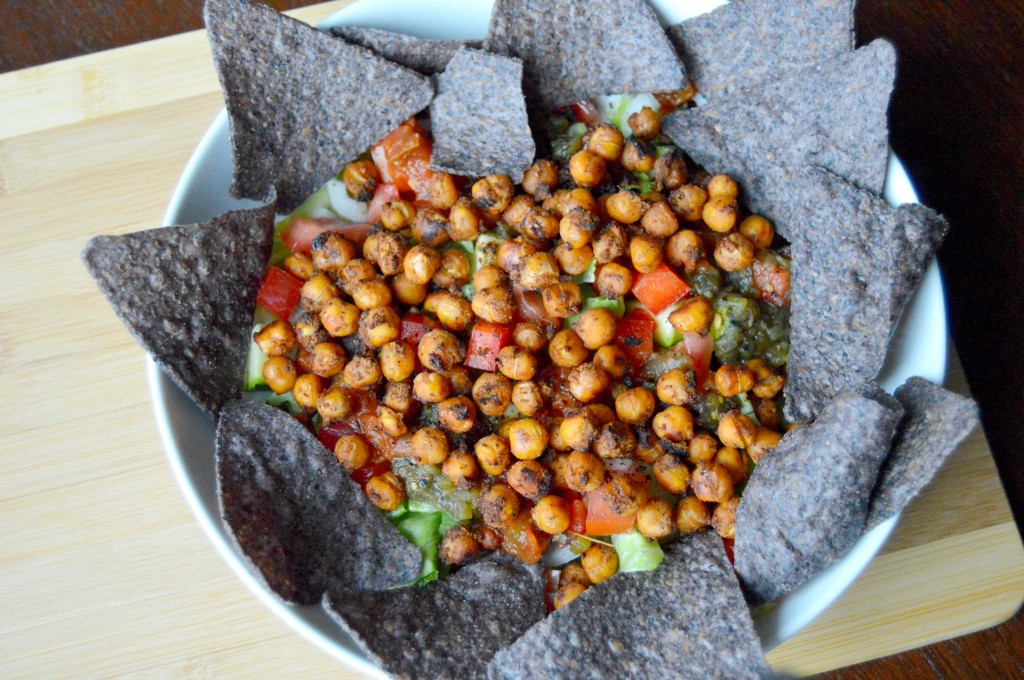 Taco salad with spicy roasted chickpeas, tomatoes, peppers, zucchini, onions, salsa, and blue corn tortilla chips.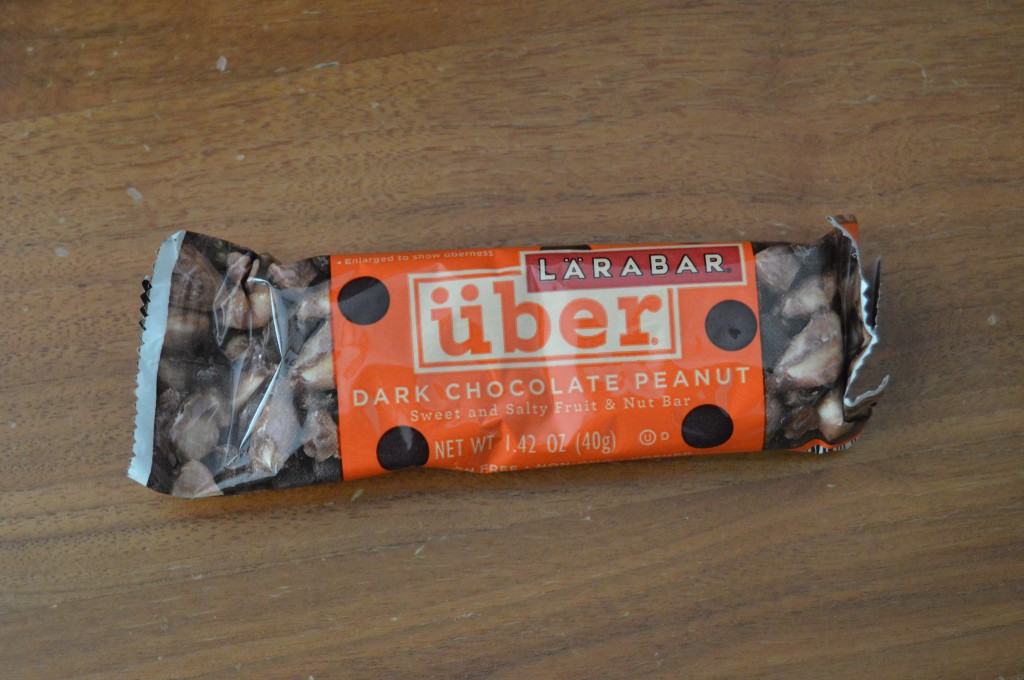 Have you tried the dark chocolate peanut Larabars?  If not, you really should.  It sort of feels like eating a candy bar, but they have an ingredient list that I am totally on board with.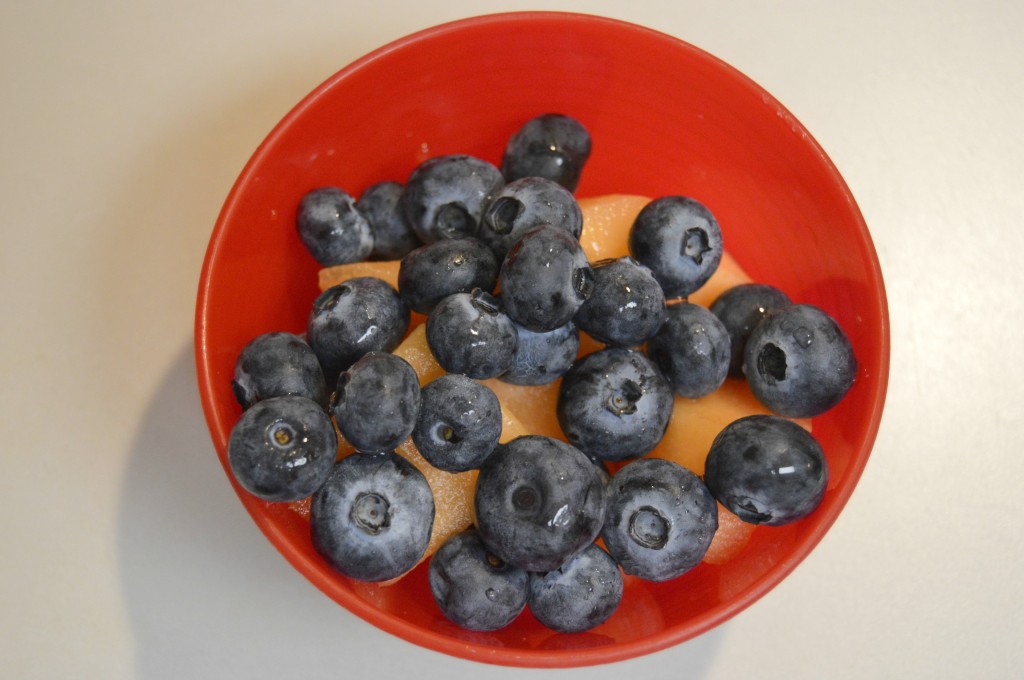 Cantaloupe and blueberries.  You can never have too much fruit!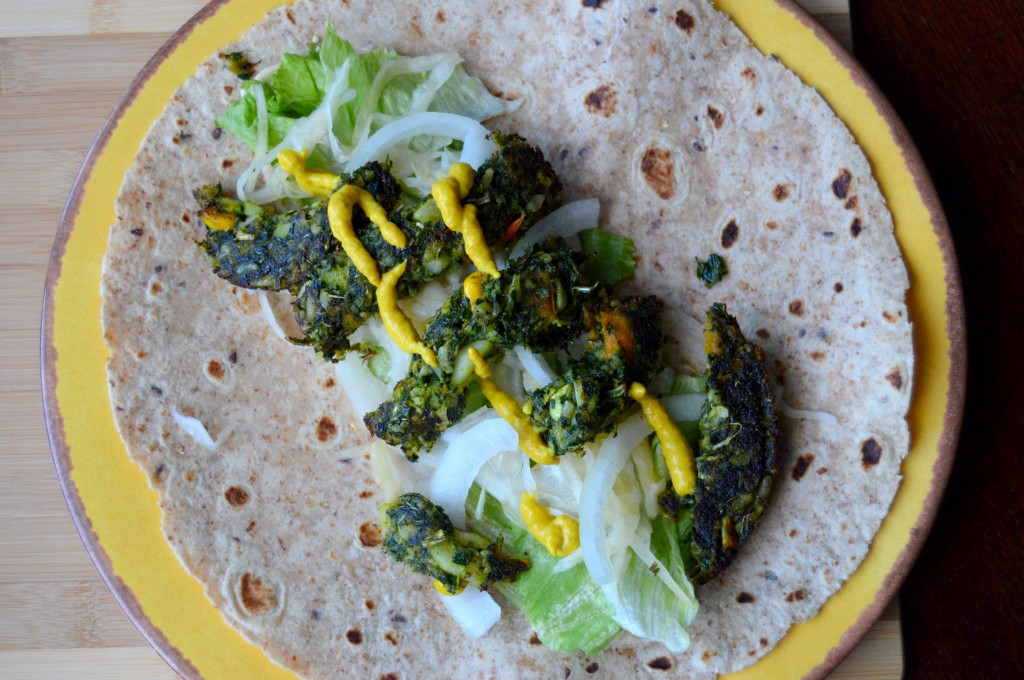 I am obsessed with wraps right now.   This one included hummus, lettuce, onions, sauerkraut, a kale veggie burger, and mustard.  It looks a bit strange doesn't it?  I promise it was delicious!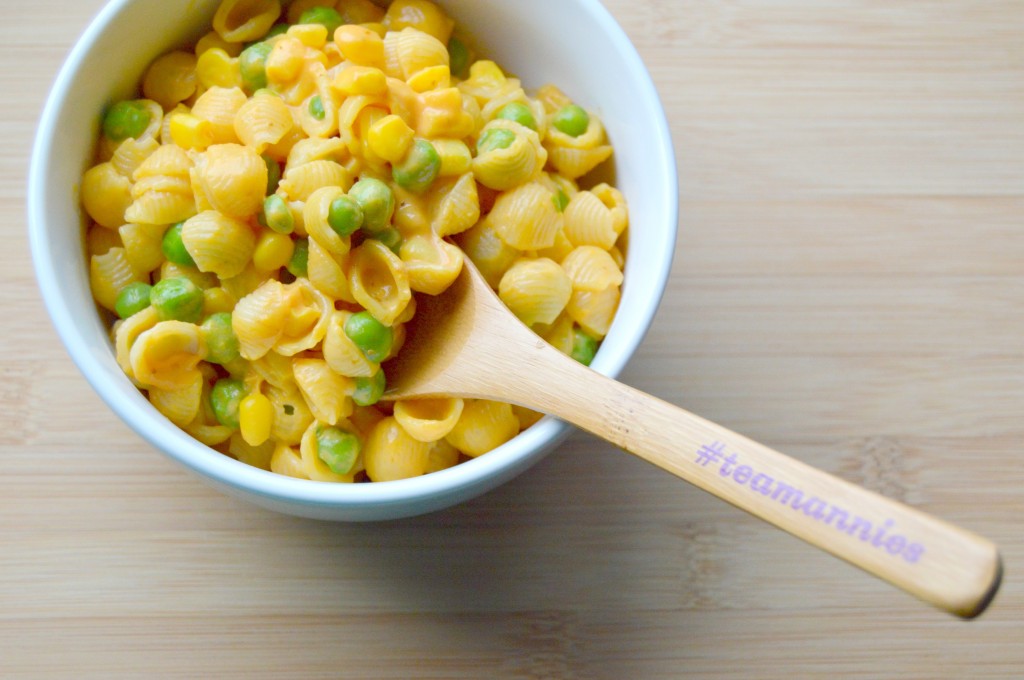 This macaroni and cheese that I posted about on Monday.  Don't forget to enter the giveaway!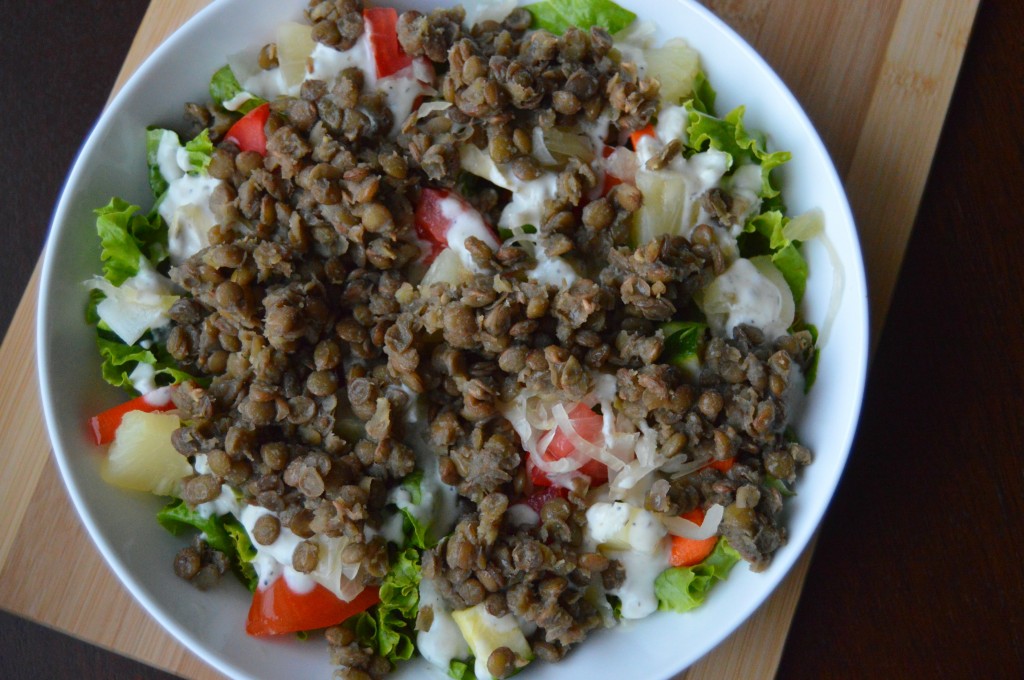 Have you put lentils on your salads yet?  If not, you need to!  This salad included lettuce, peppers, zucchini, carrots, tomatoes, sauerkraut, pineapple, vegan chia ranch dressing, and lentils.  It was so good.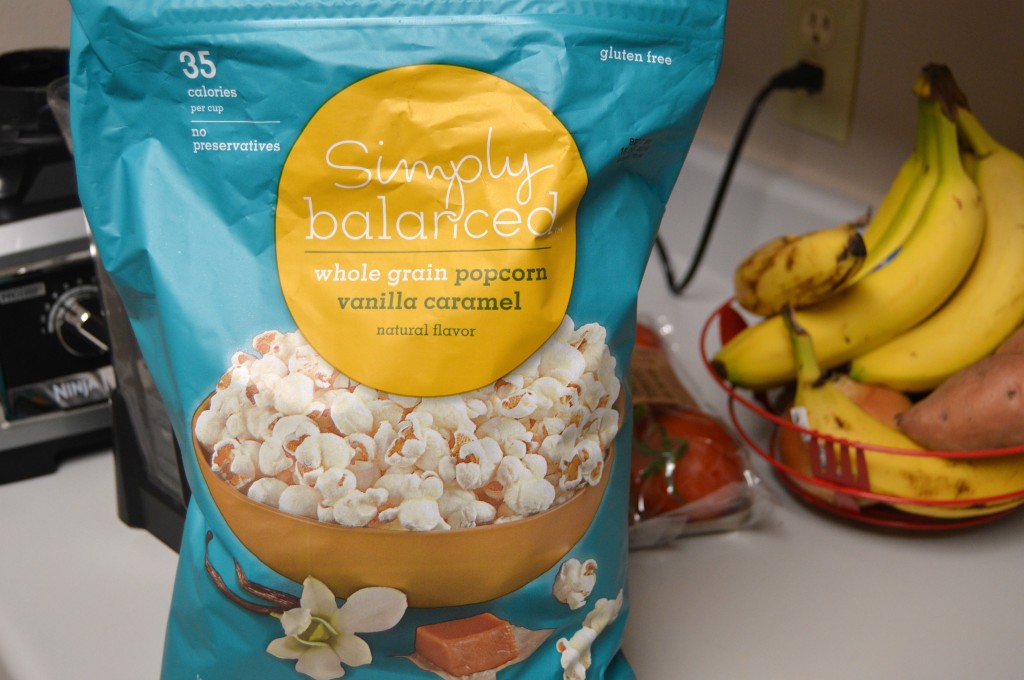 I feel like my What I Ate Wednesday posts wouldn't be the same without sharing a new popcorn flavor with you.  This one is definitely a winner!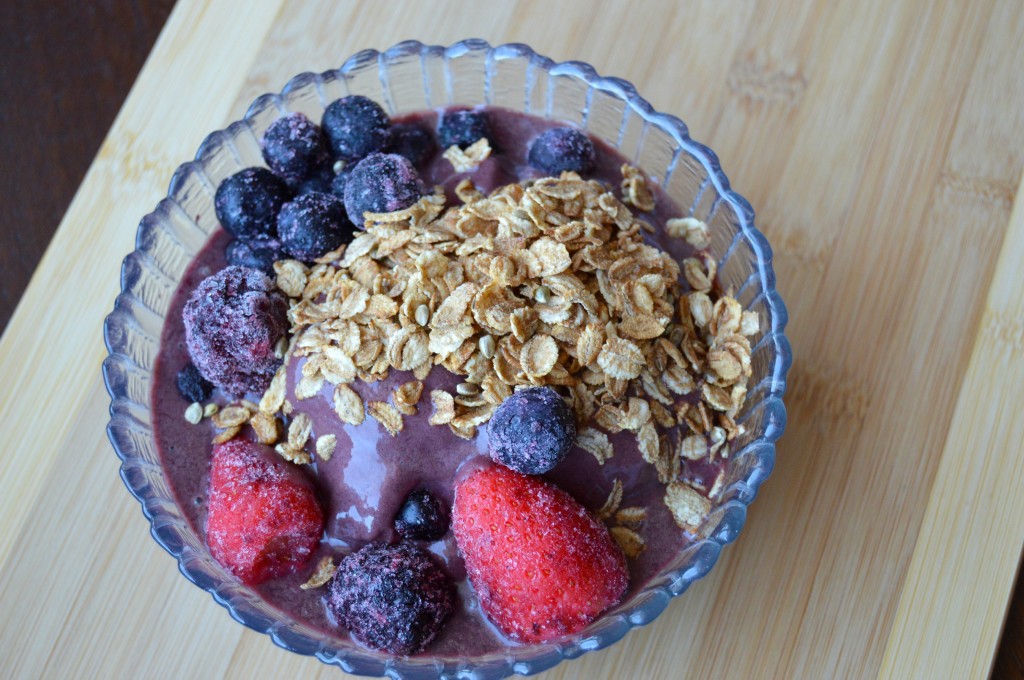 Another acai bowl.  I have a feeling these are going to become my Saturday morning ritual.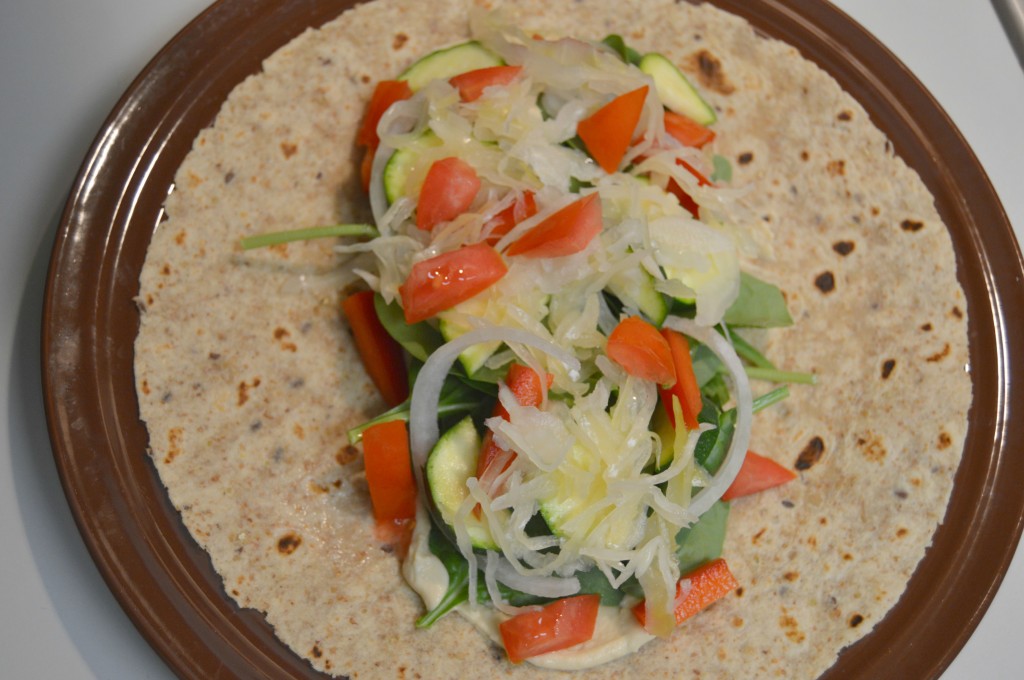 See?  I told you I was obsessed.  I took this wrap to lunch at work.  It had hummus, spinach, zucchini, tomatoes, and sauerkraut on it.  Please try this combination right now and thank me later.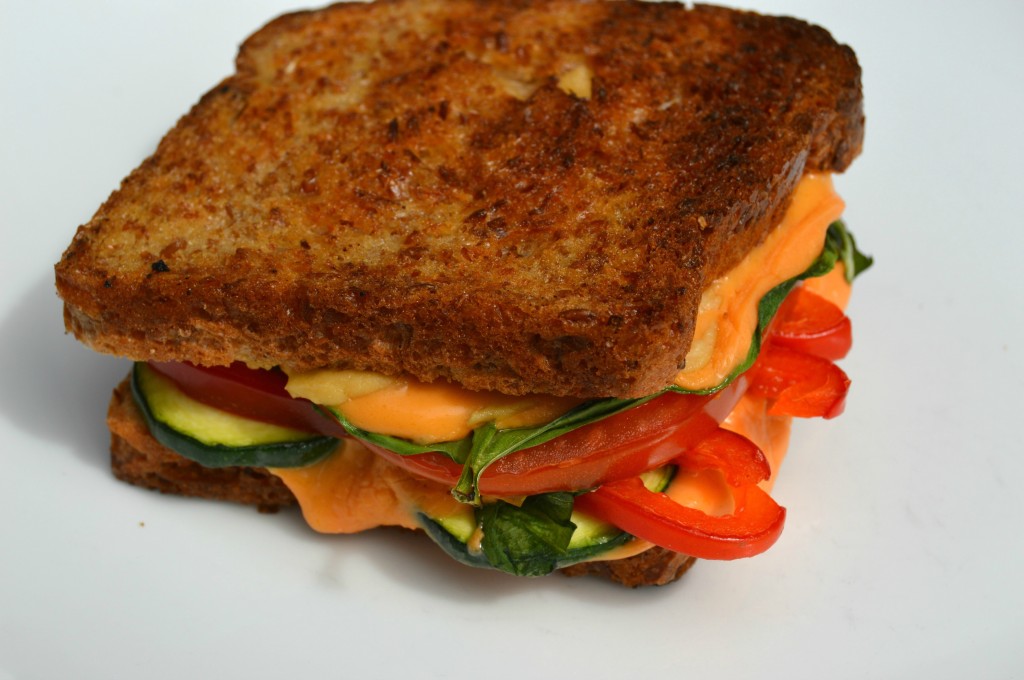 The most delicious vegan grilled "cheese" sandwich.  Come back tomorrow for more on this one!
That's a wrap (nice play on words, right?), friends!  Tell me… what have you been eating lately?