Today is Wednesday and today I am linking up with Jenn from Peas and Crayons for What I Ate Wednesday.  WIAW is not about judgment, but is instead a way of sharing eats in order to inspire others and give them new meal and snack ideas.  I hope my recent eats do just that for you!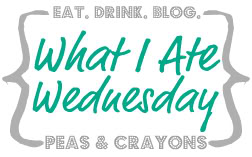 What I Ate Wednesday: August 6, 2014 (Recent Eats)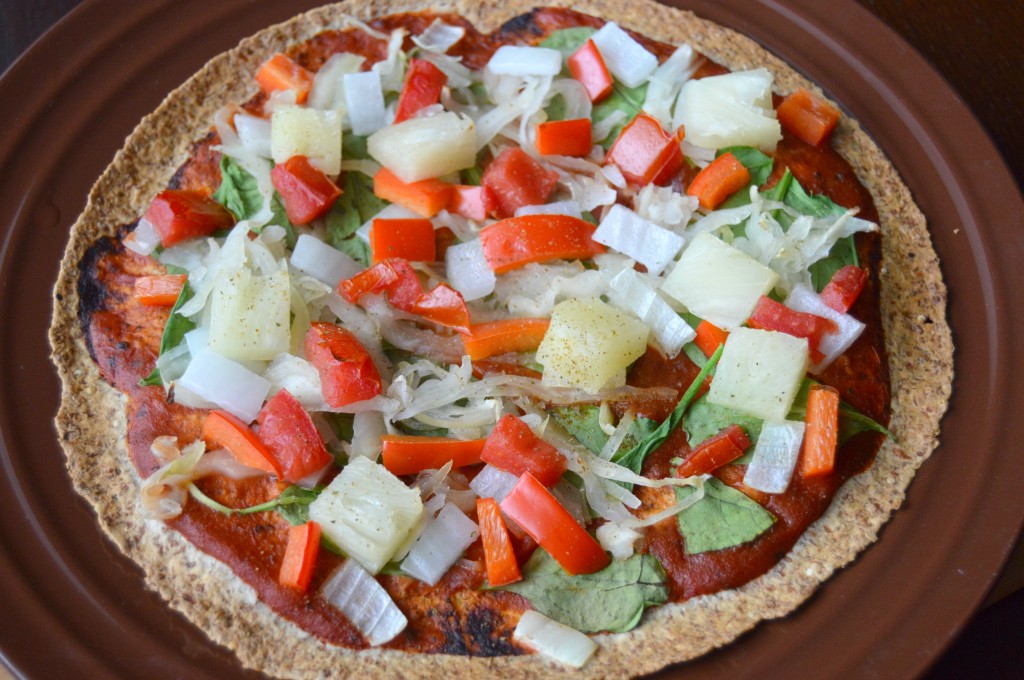 A tortilla pizza with red sauce, spinach, onions, red peppers, tomatoes, sauerkraut, and pineapple on a sprouted Ezekiel tortilla.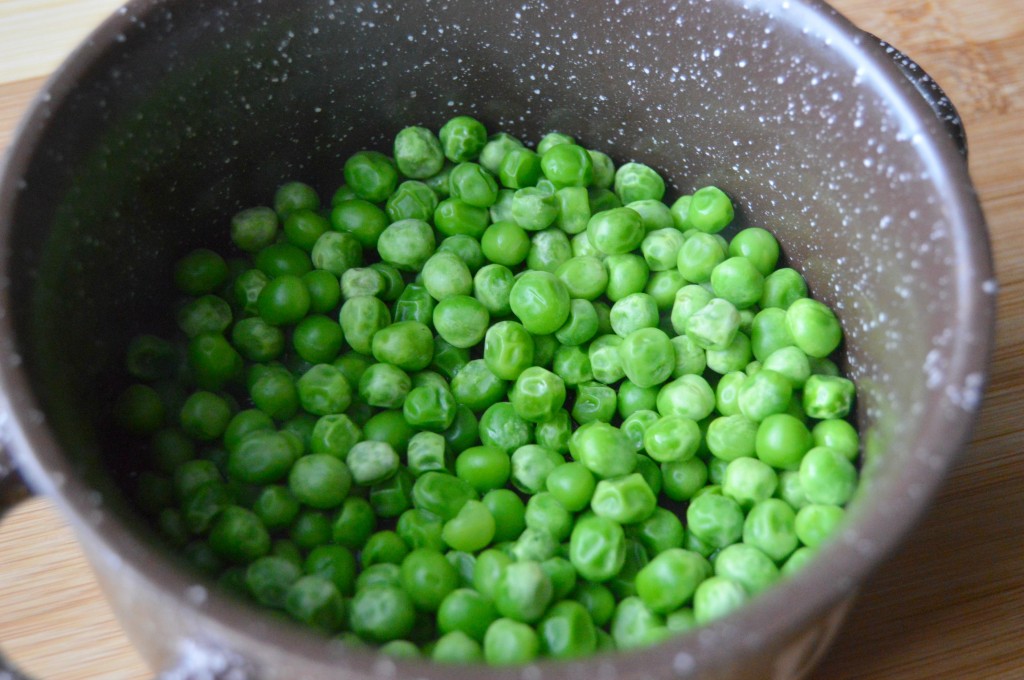 Cooked frozen peas.  I am so obsessed with these right now.  I have been eating them as dinner sides and for snacks.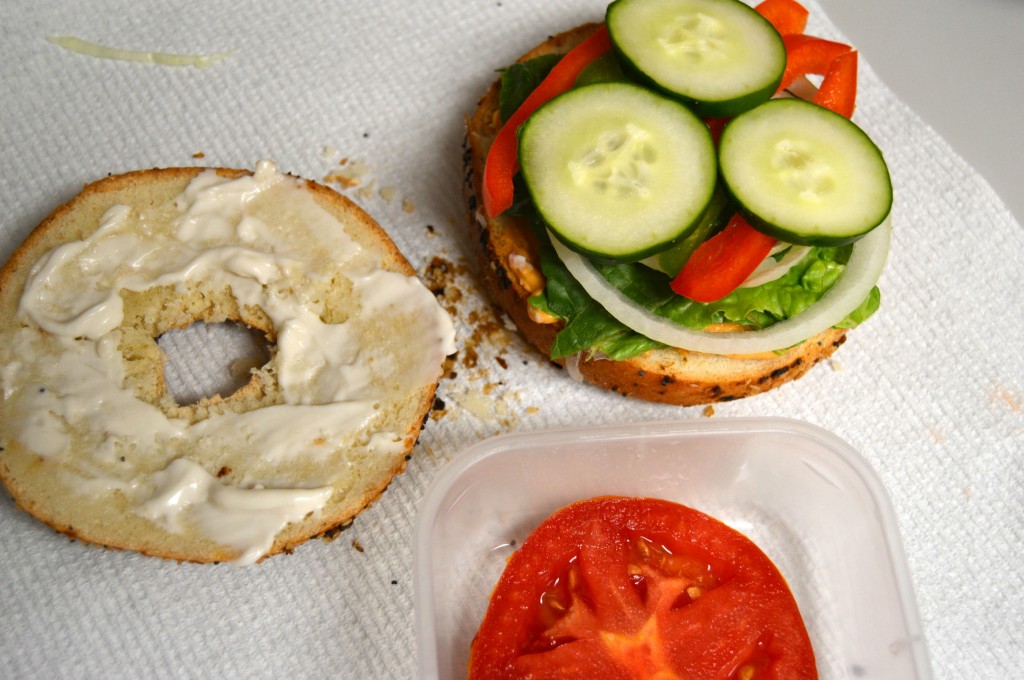 This is my favorite quick and easy lunch right now.  When I am packing my lunch for work, I top an Everything bagel with hummus, Vegenaise, lettuce or spinach, onions, cucumbers, and peppers.  I also pack a tomato slice on the side (so the sandwich doesn't get soggy).  This is the best combination.  Seriously.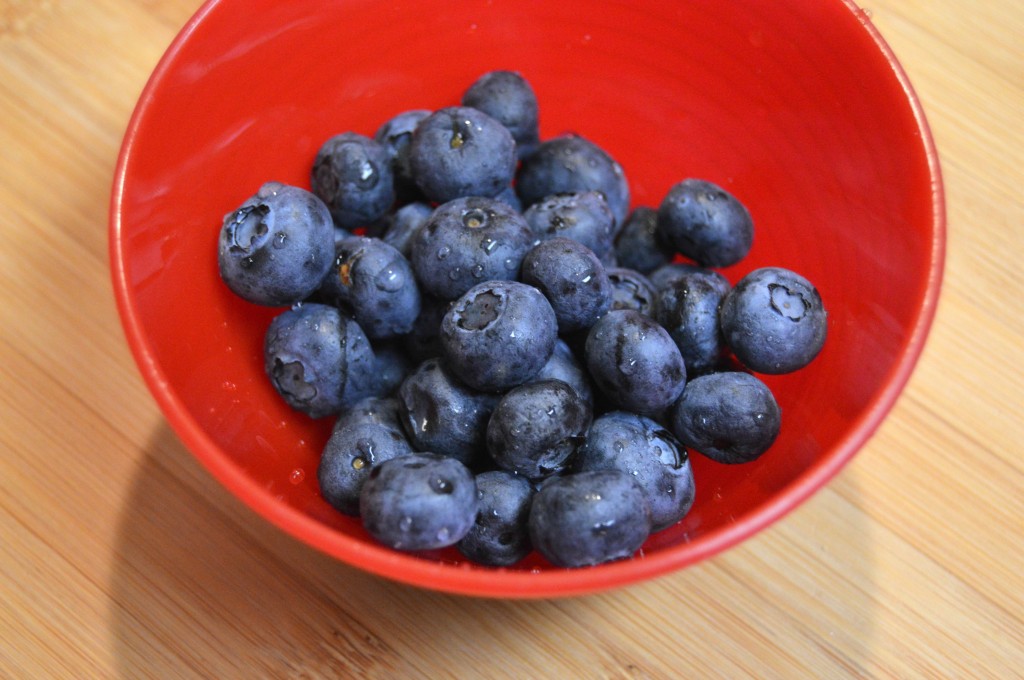 So obsessed with blueberries right now.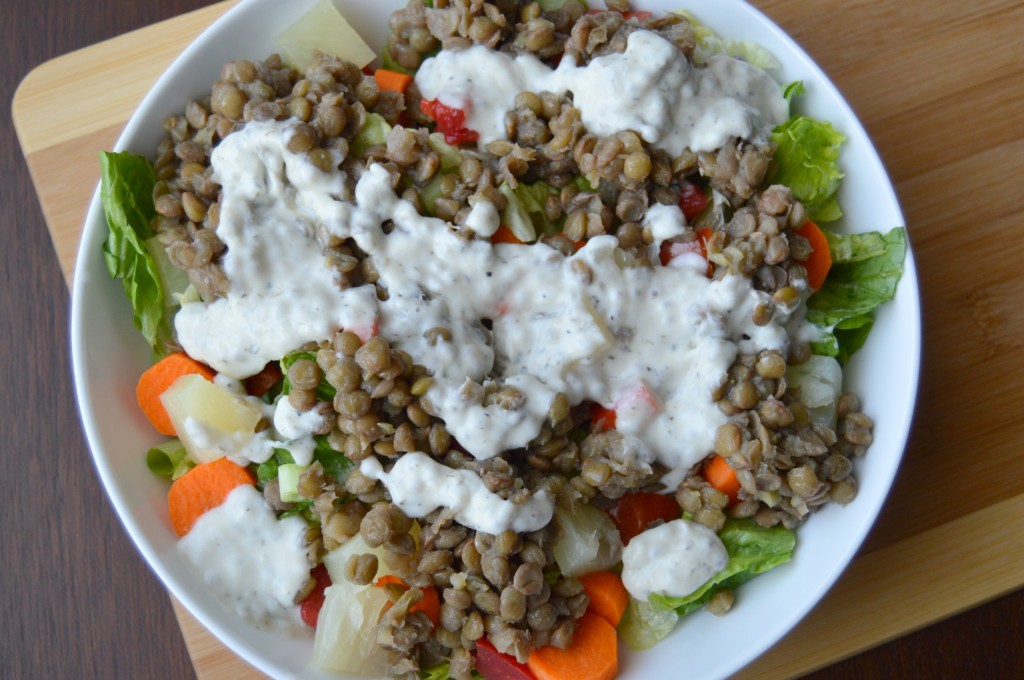 More salads: tons of veggies, pineapple, lentils, ranch chia dressing… it is all so good.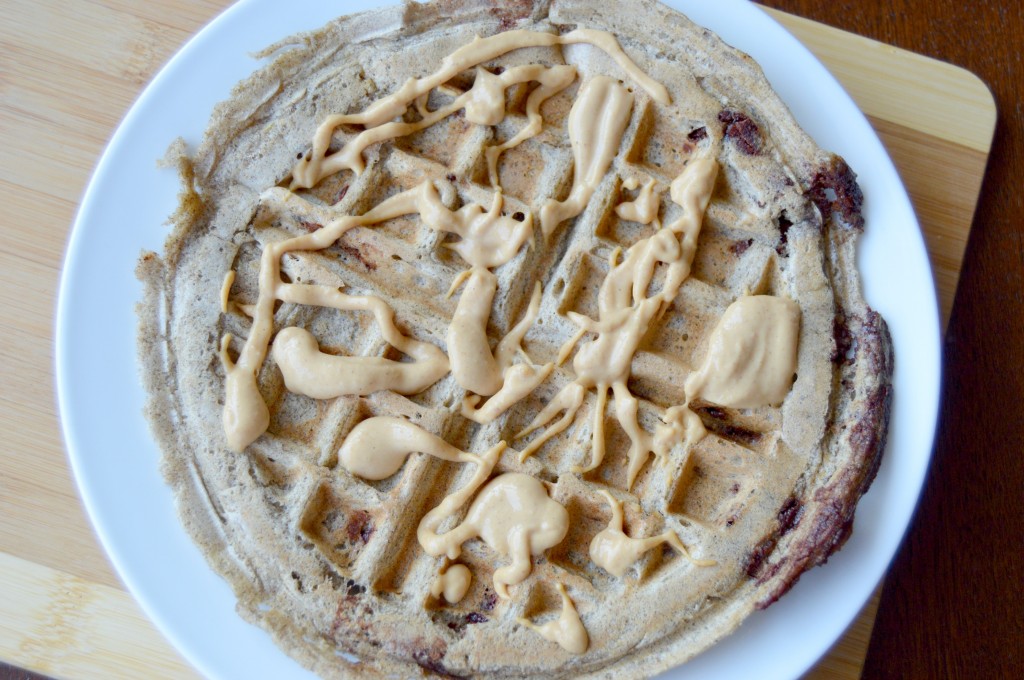 Waffles with chocolate chips topped with peanut butter.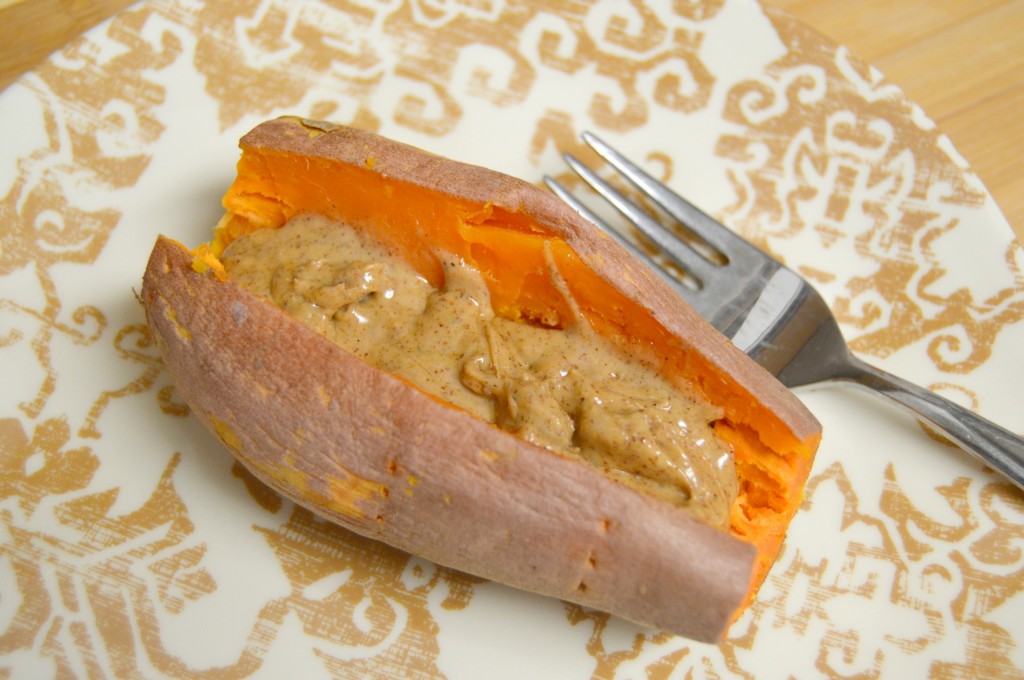 I have not been eating these quite as often as before, but I am still loving on microwaved sweet potatoes topped with Justin's almond butter (vanilla here) for a snack.
Another one of my favorites snacks: a sliced apple and Blue Diamond Toasted Coconut almonds.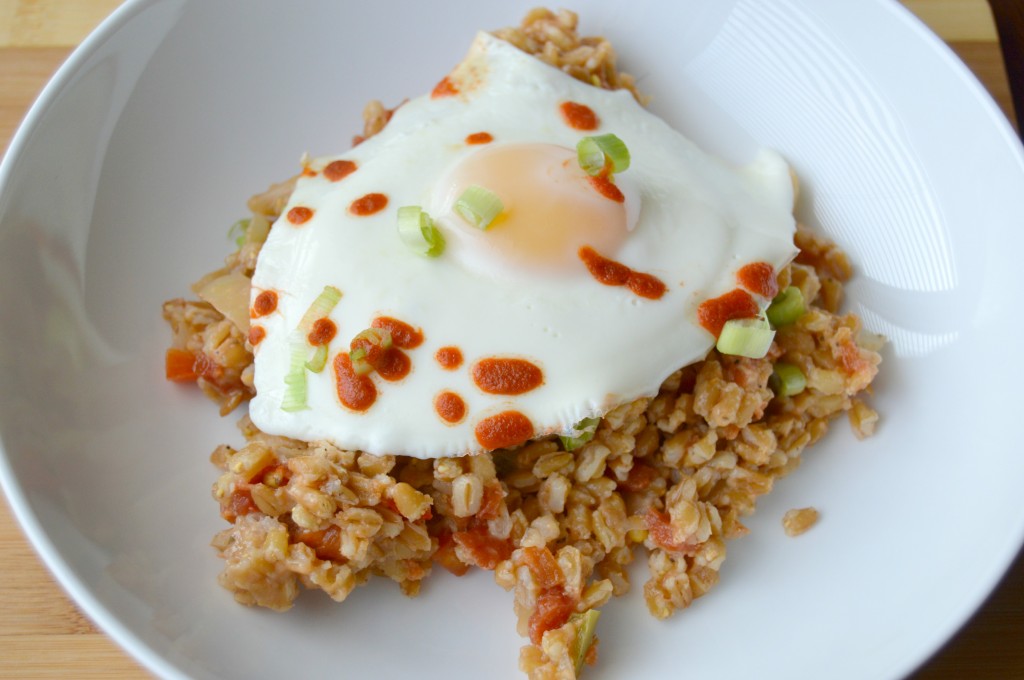 This delicious breakfast happened again multiple times.  I promise I am going to share the recipe link on Friday!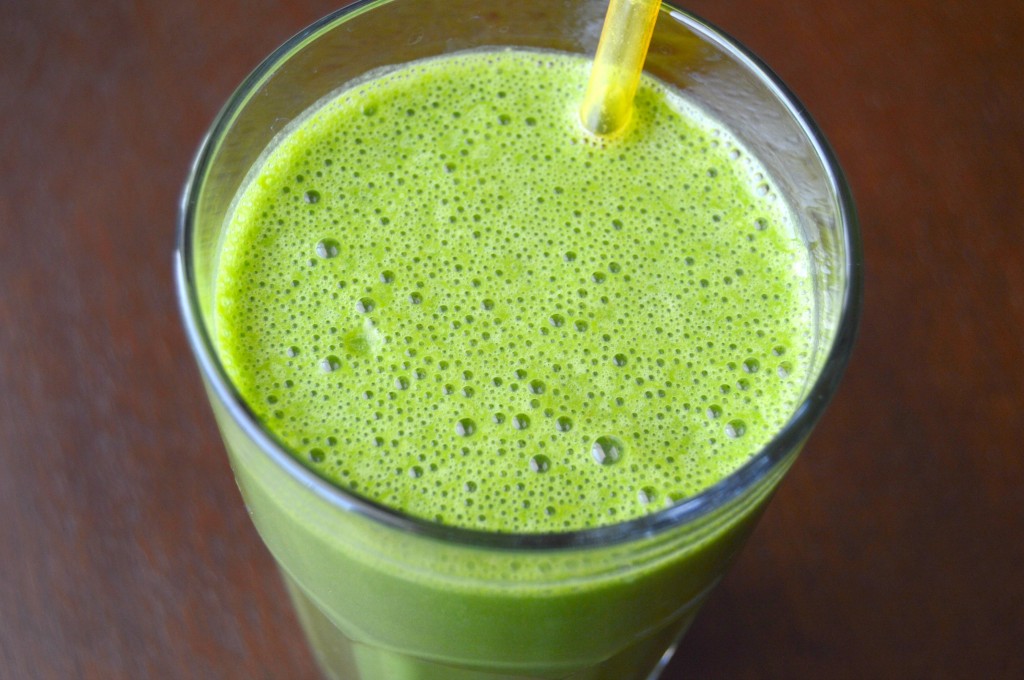 My usual green smoothie, but this time with Vega's Choc-A-Lot smoothie protein powder.  It is so good!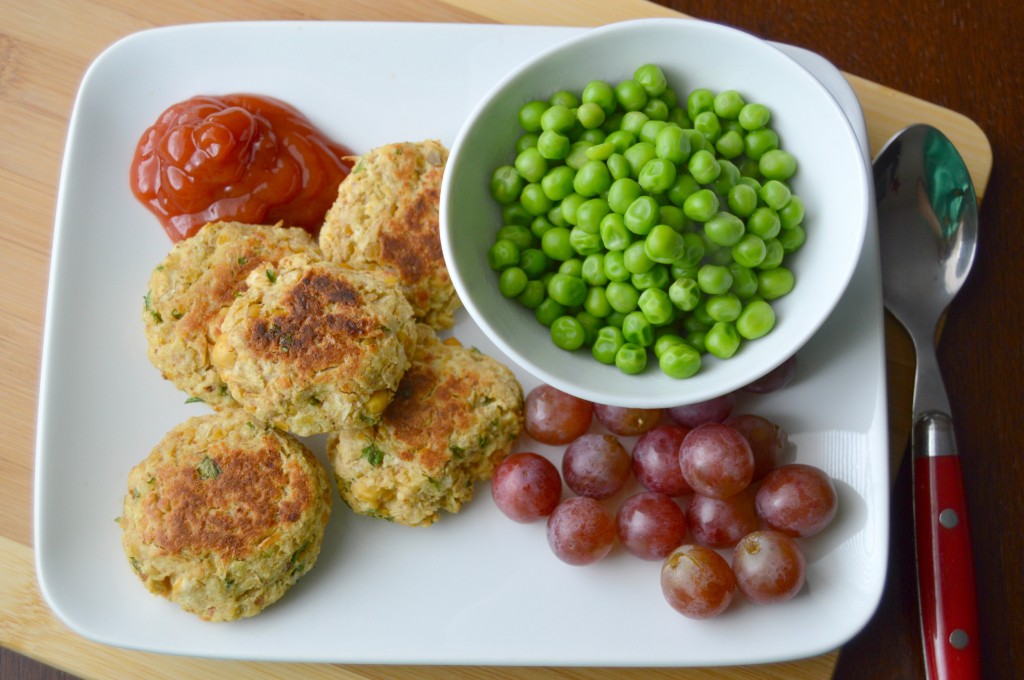 Lunch this past weekend (and for a couple of days this week at work) were "chicken" nuggets (more on these later) dipped in ketchup and served alongside peas and grapes.
Isn't eating healthy fun?  No seriously, I love it!
Tell me one thing you have eaten within the last week.