Happy Friday!  Is everyone else as excited as me about the fact that it is almost the weekend?  Once Friday rolls around, I feel like I am home free.  Ahh, such a good feeling!
This weekend is one that I am really excited for.  I am driving two hours east and my boyfriend is driving almost three hours west and we are meeting in Des Moines for some shopping, eating, and drinking… you know, the things we do best 😉  I plan to be back on Monday for an update of it all.  But until then, I'm going to share another round of my Friday Foodie Favorites.
Friday Foodie Favorites: August 8, 2014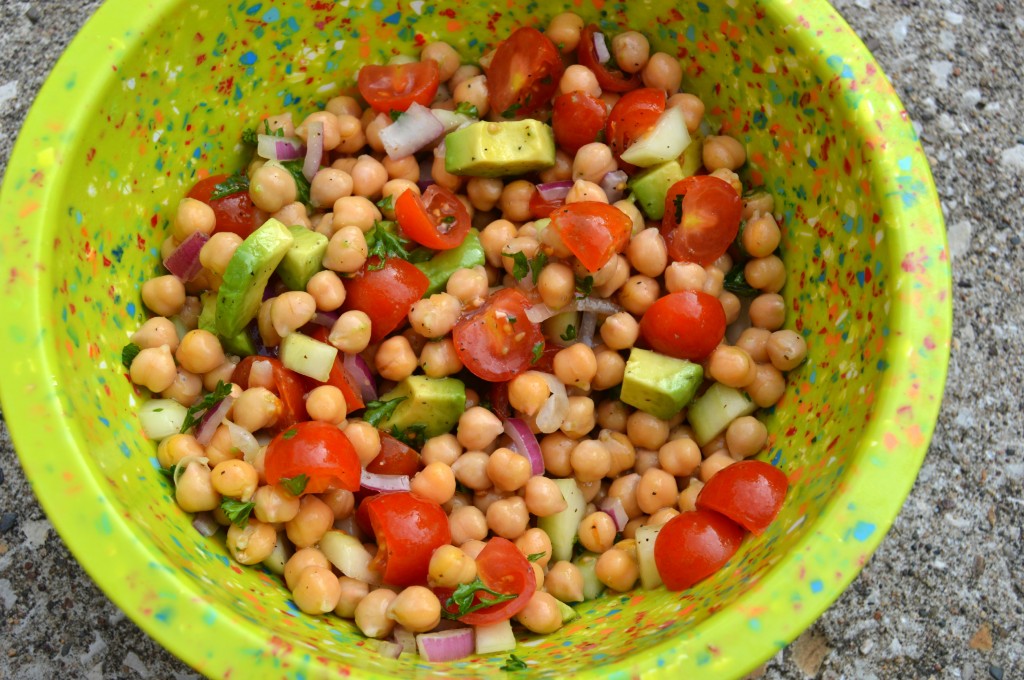 Remember when I posted about my Fourth of July eats and this Simple Summer Chickpea Salad was on my plate?  Yeah, that was a long time ago.  And I am finally getting around to posting about it!  I promise it is worth the wait.  This Summery chickpea salad from Char is simple, delicious, and makes for the perfect side dish during these hot months.  I'm not going to lie, I happen to think that the avocado makes this salad, but you know I was definitely loving on the chickpeas and veggies too!  This is the perfect dish to make with the tons and tons of cucumbers and tomatoes that are in season right now.  You cannot be wasting those, now can you?  Do yourself a favor and make this!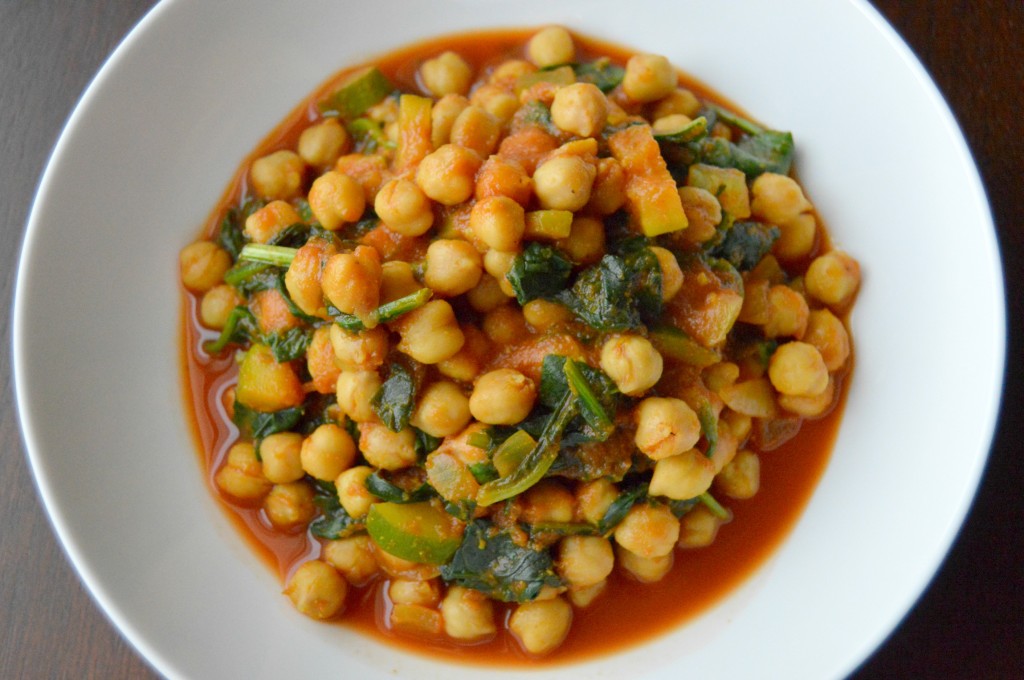 Let's keep it rolling with the chickpeas.  Several weeks ago, I cooked up a batch of Budget Byte's Curried Chickpeas with Spinach for dinner (and lunch leftovers!).  I had a major hankering for chickpeas, but also wanted to get in a couple of servings of veggies at the same time.  After some Google searches, I found this recipe and knew that it was something I would love.  I followed the instructions exactly, but also added in chopped zucchini for an extra veggie punch.  This was delicious, inexpensive (hence the blog name) and easy to make, incredibly flavorful, and it reheated beautifully.  Basically, it was a winner of a dish.  I have a feeling I will definitely be making this more frequently, especially when the colder months approach.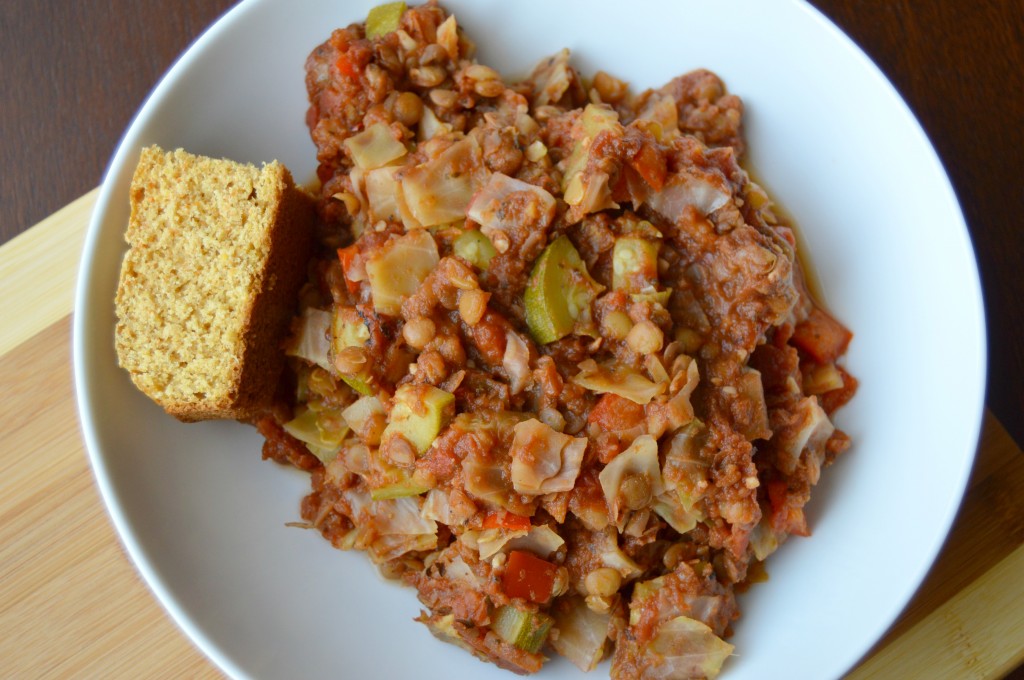 Remember a couple of weeks ago when I was on a major cornbread kick?  Well… that cornbread was The Happy Herbivore's Fat Free Cornbread.  It was beyond easy to make, it contained whole vegan ingredients, and it tasted delicious with every single dish that I paired it with (and when I ate it by itself as a snack).  I now have a new favorite cornbread recipe that I will definitely be baking up throughout the Fall season and plan to serve during the holidays.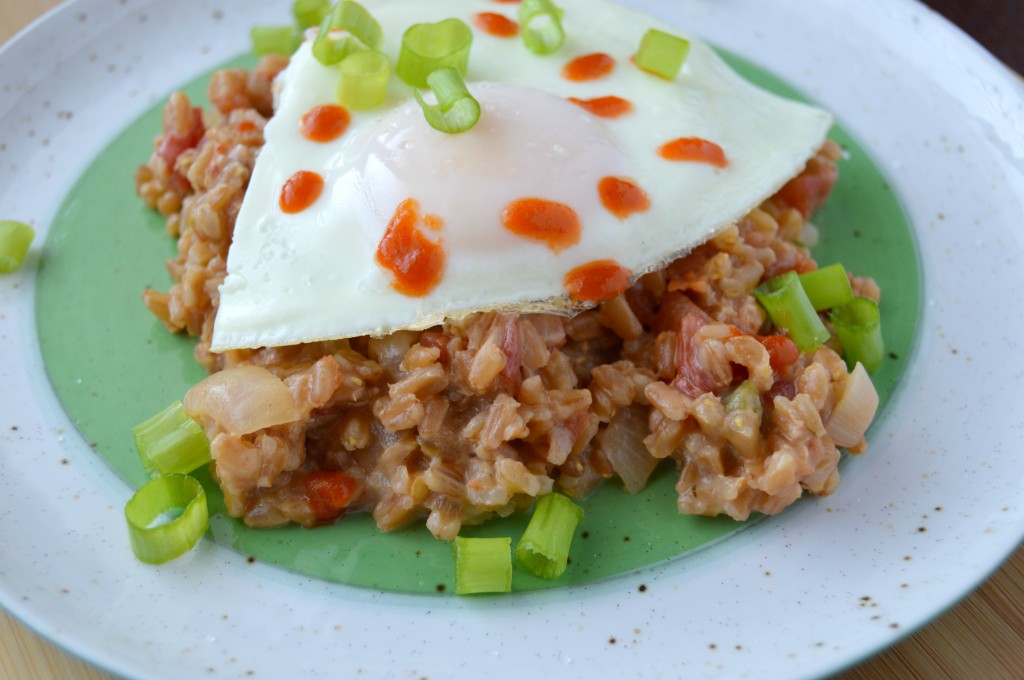 I saved the best for last.  While I love every single recipe I have shared with you today, this one is the "best" because I have already made it twice.  That is always a sign of a good dish.  Ashley's guest post on Greens and Chocolate for her Cheesy Southwest Breakfast Farro was a hit!  I had been eyeing farro recipes for months before I saw this recipe, but decided that this was the recipe I would try it with because- let's be honest- it looked and sounded killer.  Um… that would be an understatement.  I followed Ashley's recipe exactly except I stirred in Daiya Colby Jack "cheese" in place of the pepper jack cheese.  I also left off the avocado because I somehow managed to not have any both of the times that I made this dish.  The first time I made it I ate it for breakfast four times during the week (yay for pre-made breakfasts!).  The second time I made it for dinner and ate the leftovers for both breakfasts and lunch.  I loved it for all three meals and this has definitely become a staple in my meal plan.
There you have it!   Two side recipes, a lunch/dinner recipe, and a recipe for all eating occasions.  I hope you enjoy them!