I am wrapping up the weekend again- picture style!
My dad was in town to run a 10k and to visit his favorite only daughter, of course.  We shopped.  We ate.  We worked out.  We hung out.  And I suckered my dad into working on the "daddy-do" list I created for him ;).  Dads are really good for those kinds of things, now aren't they?
Let's take a look (literally) at everything that we were up to this past weekend!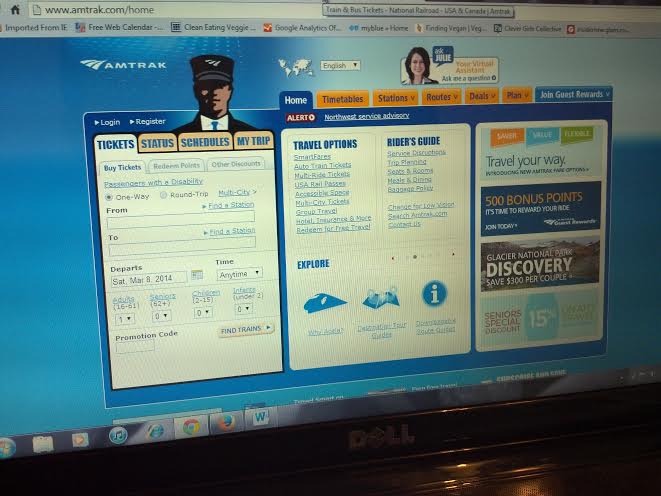 My dad took the Amtrak train here.  It was supposed to arrive at 10:55 p.m.  I checked the status about a million times Friday night and lucky for me (and my bed time), it was 29 minutes early!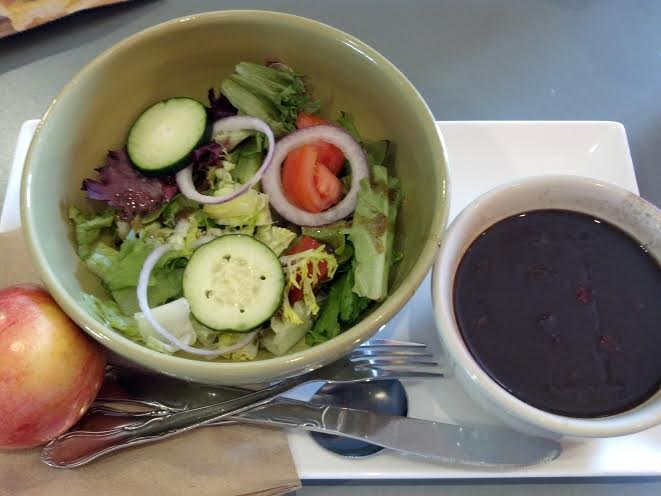 After hitting up Target, Pet Smart, Dick's Sporting Goods, and Hy-Vee for groceries, we stopped at Panera Bread for lunch.  I got half of the Classic salad, a cup of vegetarian black bean soup, and an apple.  It hit the spot!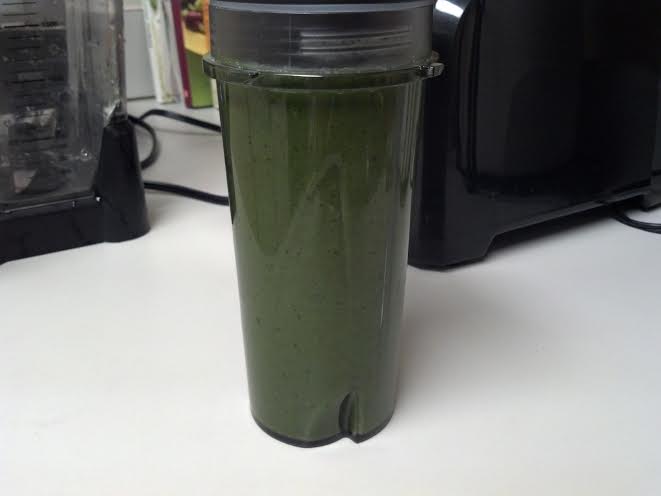 Of course about an hour and a half later, I was hungry/thirsty again.  So I chased my lunch down with a green smoothie.  I really hate going a day without one.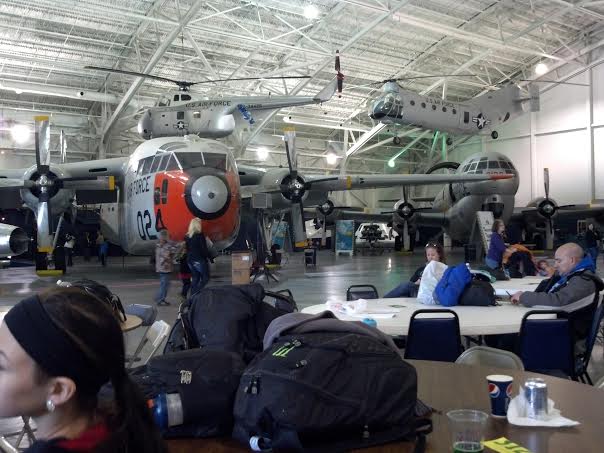 One of the reasons why my dad came to Omaha was to run in the Leprechaun Chase.  The course was at the Strategic Air and Space Museum, so while he was running I hung out with other spectators and looked at some pretty cool planes.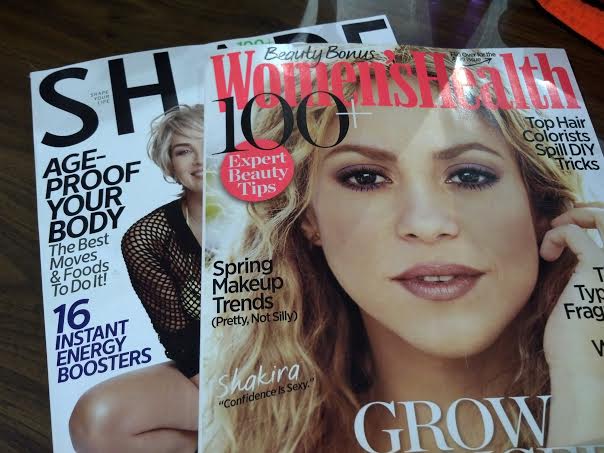 I also caught up on my stack of magazines…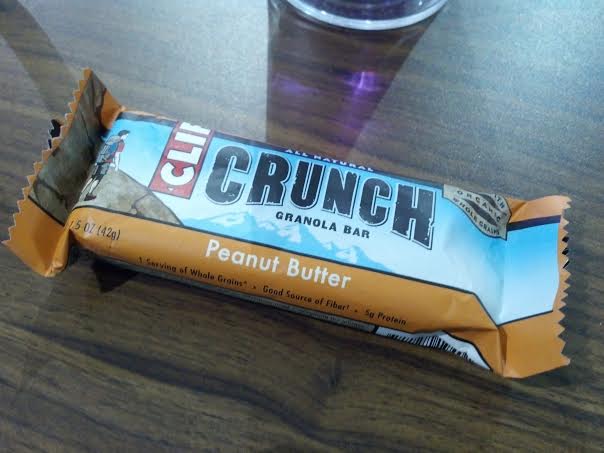 …and ate snacks, of course!  Does anyone else love crunchy granola bars?  I think they are my favorite!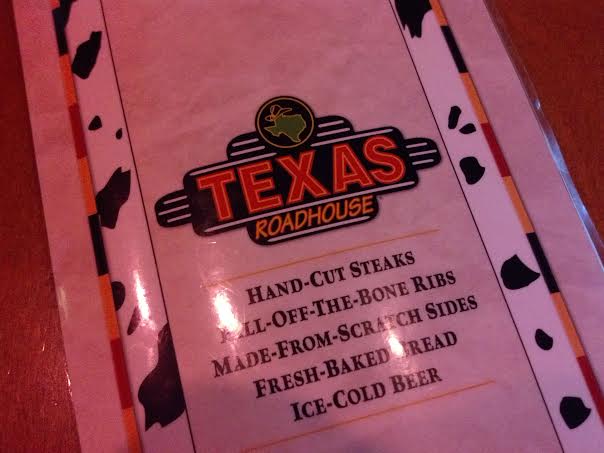 After the race we ate dinner at Texas Roadhouse.  It is not exactly the most vegetarian-friendly of restaurants (no surprise).  But my dad had never been there, which is so wrong, so we had to change that!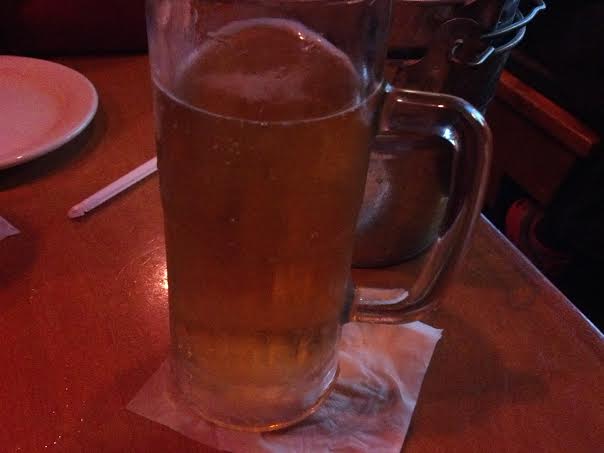 I re-hydrated with an ice cold beer.  And when I say ice cold, I really mean that.  I love the person who decided that serving beer in a frosted mug was a good idea!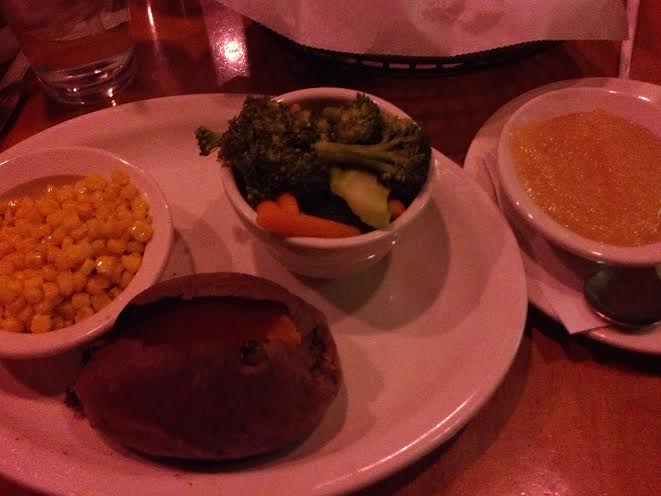 Pretty much the only thing for vegetarians to order at Texas Roadhouse is the Veg Plate.  It consists of your choice of  four sides.  I ended up choosing a baked sweet potato (which I saved for Sunday because I was stuffed!), the cooked vegetables, the buttered corn, and the applesauce.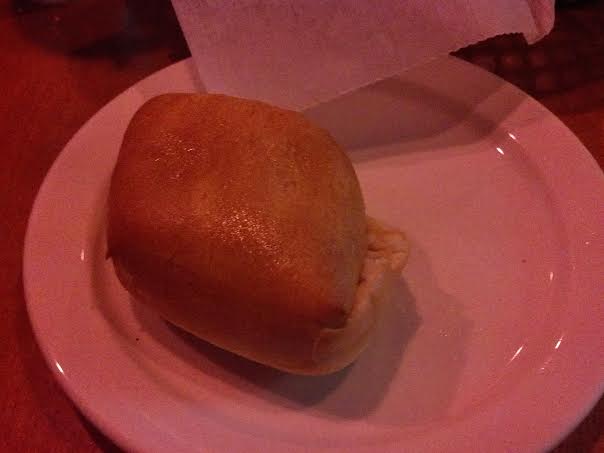 I also ate three of the rolls with their amazing butter.  Because seriously, everyone knows that these are the best part of TR!  That also may be why I was too stuffed to eat my potato 😉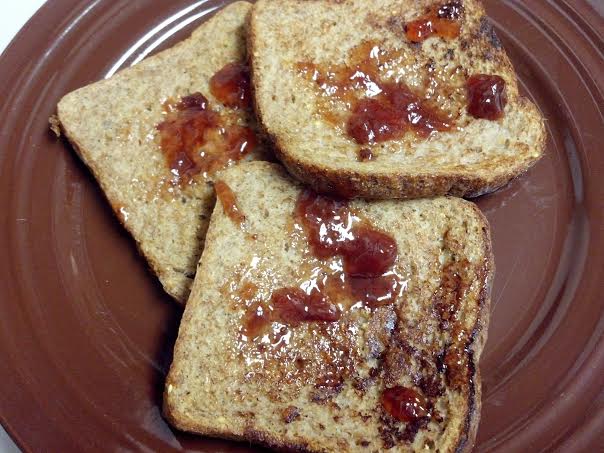 On Sunday morning I made vegan banana french toast which I topped with melted strawberry fruit spread.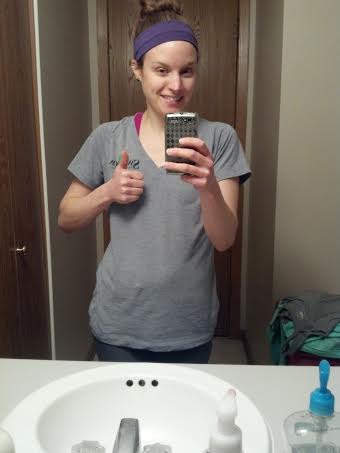 We hit up the gym after breakfast.  Clearly I was pretty excited after my day of back and biceps and a 20-minute elliptical HIIT workout.  Also, I am surprising myself by posting pictures of myself without any makeup.  I have either lost my mind or just stopped caring.  I think it is the latter 😉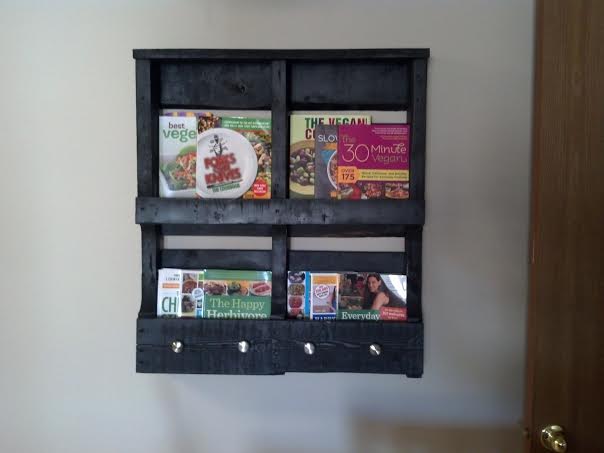 After I showered I put my dad to work.  He hung my cookbook rack (made out of a pallet) that I got for Christmas.  I love it and I love that I have extra counter space now!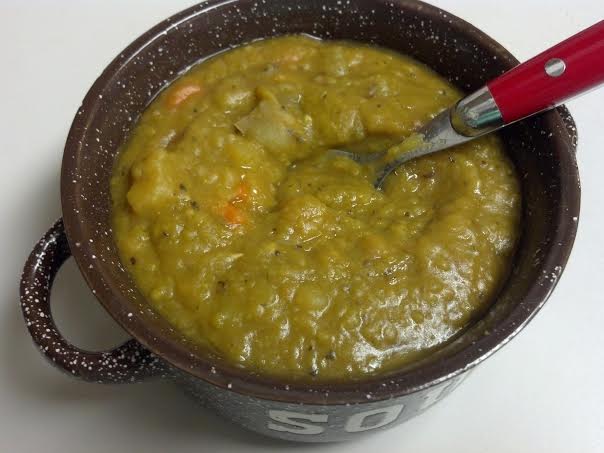 We ate split pea soup…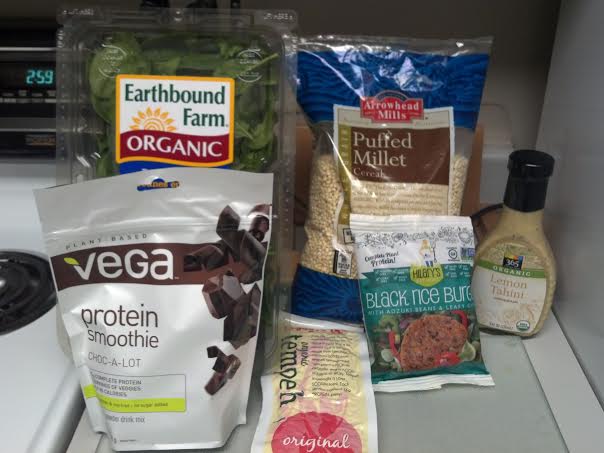 …and made the obligatory trip to Whole Foods for supplies.  Vega was on sale and I was SUPER excited about that!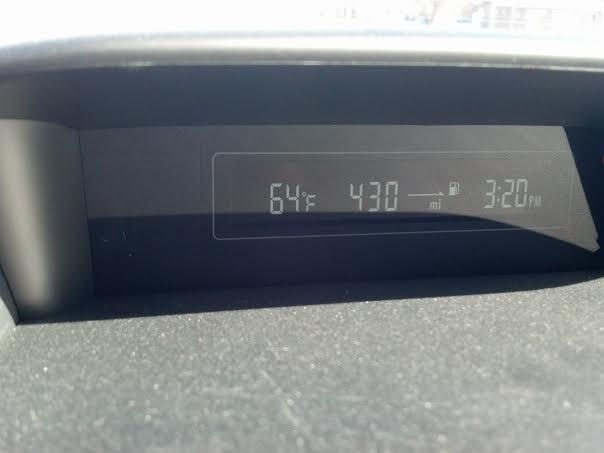 On the drive home it was 64 degrees.  It actually got up to 72!  It was insane and SO awesome!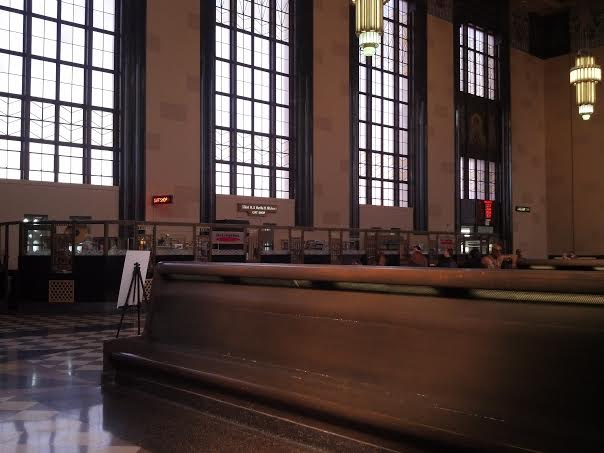 We finished off the afternoon with a trip to the Durham Museum, which is in the old Union Station.  I really enjoyed it and cannot wait to go back and spend more time there.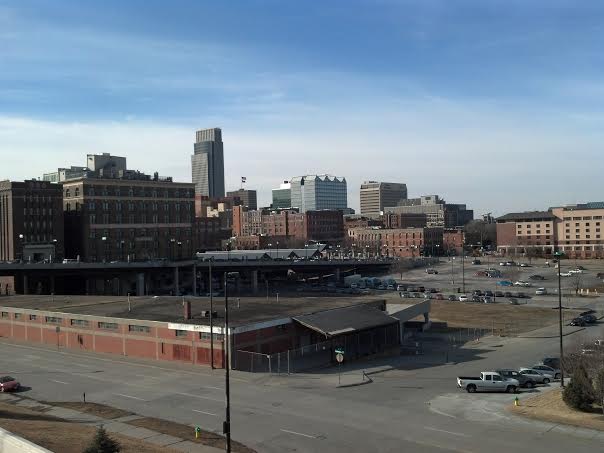 Enjoying the gorgeous (but windy!) weather in Omaha.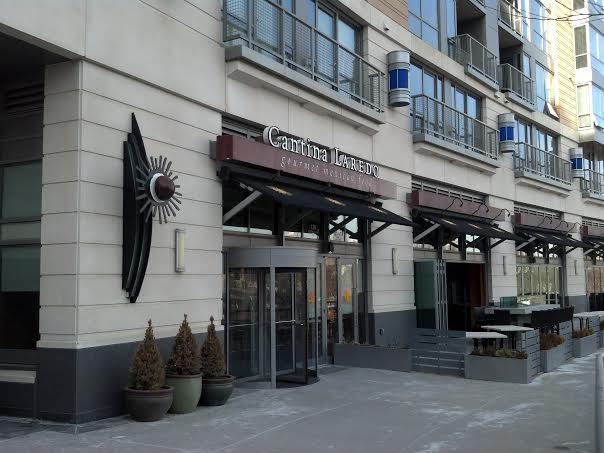 We capped out the weekend with a visit to a new-to-me restaurant: Cantina Laredo.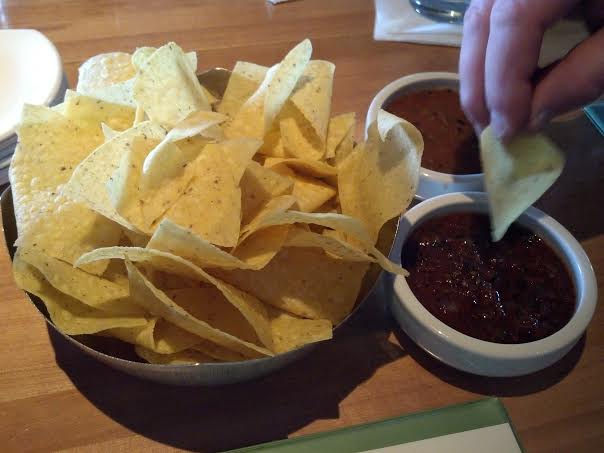 Dinner included chips and salsa (of course)…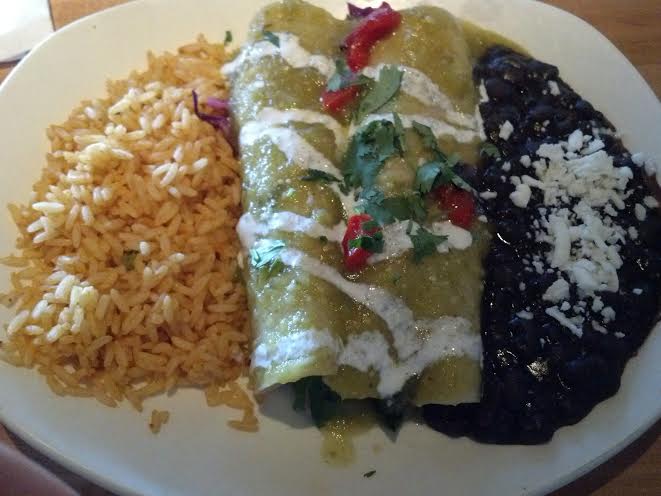 …and artichoke and avocado enchiladas topped with tomatillo sauce and served with rice and beans.  This meal was so delicious!
It was a fun, eventful, and delicious weekend.  I hope you all had a great weekend, as well.  Happy Monday!  Let's make this a fantastic week!  It is supposed to be another warm day here in Omaha, so I cannot wait to get out and enjoy it on my lunch hour 🙂