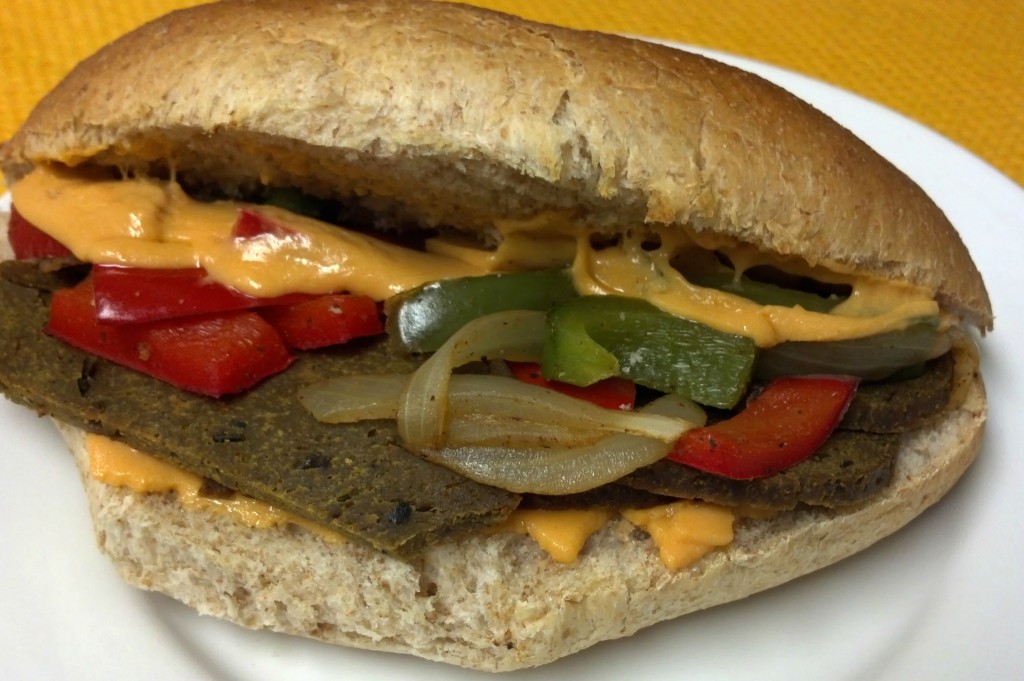 There are some foods out there that just scream meat, don't you think?  For me, the Philly Cheesesteak Sandwich is one of them.  The idea of turning a Philly into a vegan sandwich was somewhat baffling to me…at first.  But then, I tried the vegan Philly "Cheesesteak" Sandwich at a local restaurant called Block 16.  It was deeeelicious.  After that, I knew that I could make my own vegan version at home.  But then I had to try to figure out what type of vegan "meat" I wanted to use in my recreation.  While I would have liked to create my own homemade version (and hopefully one of these days I will), I decided to take a more quick and simplified route.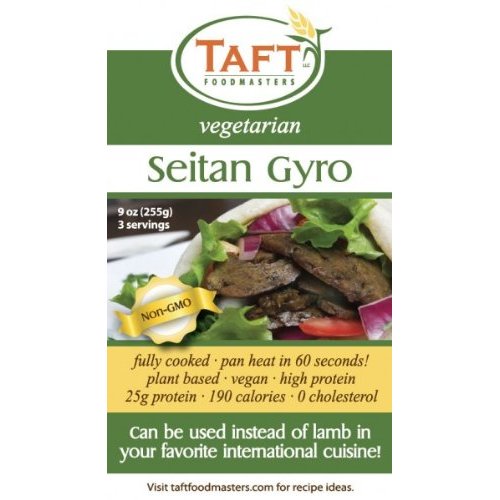 Taft Foodmasters sent me two packages of their new seitan products a month or so ago.  I received a package of their Seitan Sausage and a package of their Seitan Gyro.  I want to use the "sausage" on a pizza, so I decided to try the gyro "meat" out in my vegan Philly Cheesesteak Sandwich creation.  I know what you're thinking.  It doesn't really seem like gyro "meat" would be appropriate for a cheesesteak sandwich, but I went with it and I loved the results.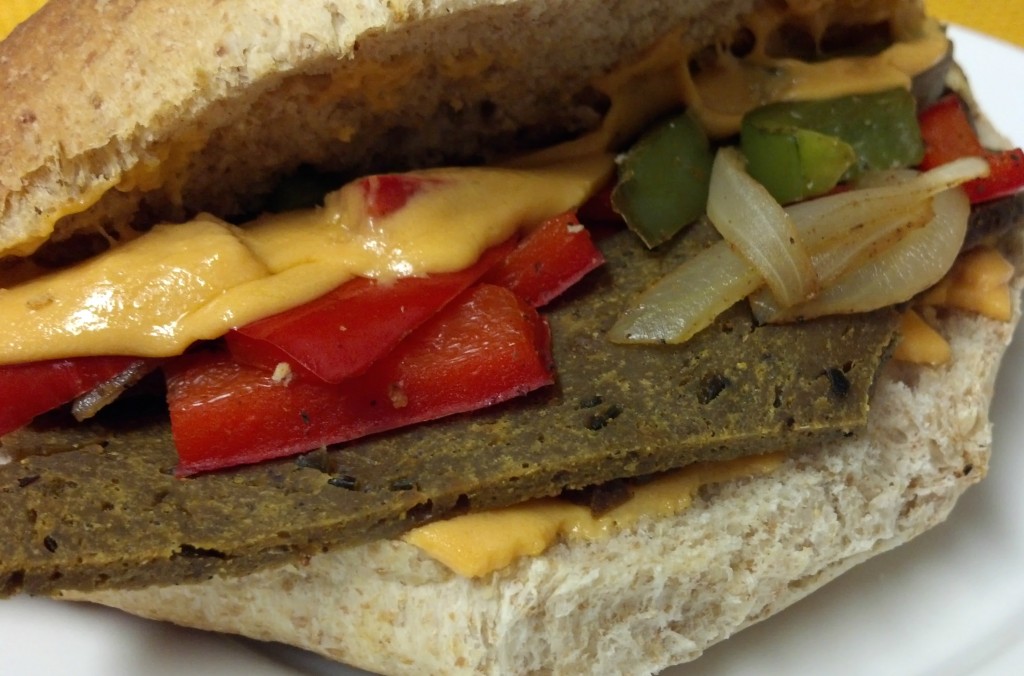 The seitan gyro "meat" was delicious and beyond simple to prepare.  I literally heated it up on the stovetop over medium heat for about two minutes total and it was warm.  Gotta love that about vegan "meat" products.  You don't have to worry about cooking them until they are to a certain temperature.  Just warm these babies up until they are hot and you are good to go!  I really appreciated the ingredients list as well.  Taft's seitan products are vegan, non-GMO, certified kosher, made in the USA, are cholesterol-free, and do not contain any chemicals or preservatives (don't worry, they freeze and reheat beautifully!).  Plus, I cannot forget to mention that one serving (which is a lot!) contains only 190 calories and a whopping 25 grams of protein.  No worries about getting enough protein here!
But enough talk about my love for seitan ;), let's get to cooking!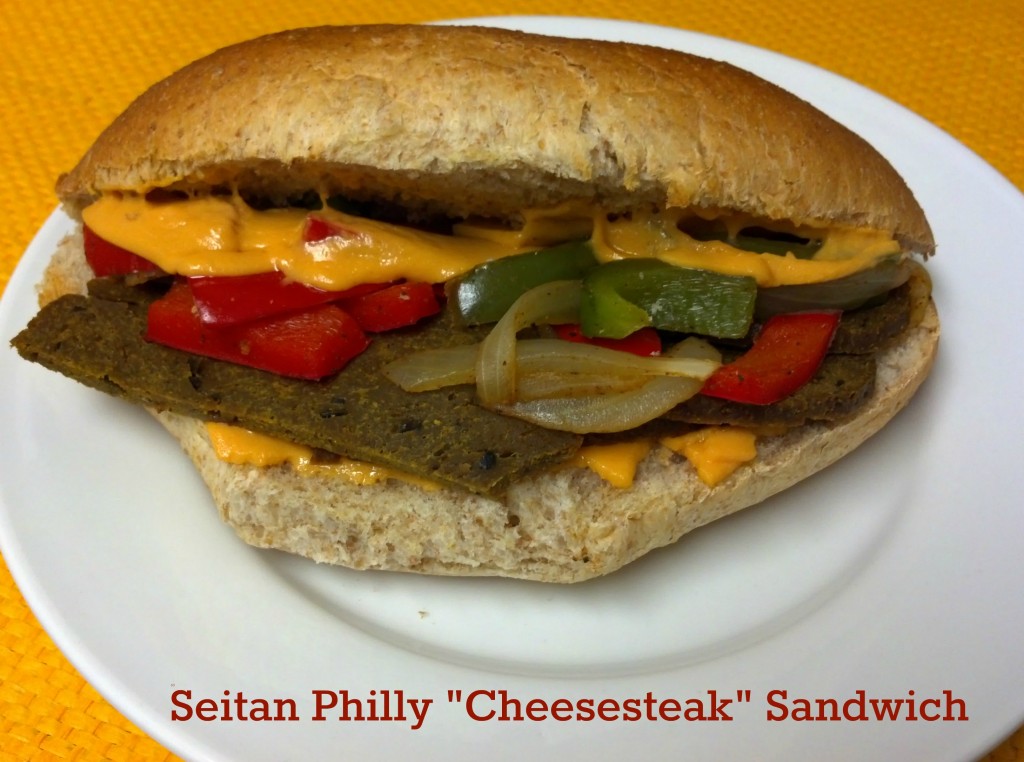 Seitan Philly "Cheesesteak" Sandwich
Servings: Makes two sandwiches
Ingredients
vegetable broth, for cooking
1 bell pepper (I used half of a green pepper and half of a red pepper), sliced into strips
1/4 large yellow onion, sliced into strips
1/4 to 1/2 tsp chili powder (depending on how much heat you like)
1/8 tsp garlic powder
1/8 tsp onion powder
black pepper, to taste
fine sea salt, to taste
6 strips of  Taft Foodmasters seitan, cut in half length-wise
2 slices vegan cheddar "cheese" (I used Daiya  brand), cut into 8 strips
2 whole wheat hoagie/sub-style buns
Directions
1. Preheat oven to 350 degrees F.
2. Heat vegetable broth in a medium skillet over medium-high heat until hot.
3. Once hot, lower the heat to medium and add peppers and onions.  Sautee for 8 to 10 minutes, or until softened.  Add additional broth, as necessary.
4. Add seasonings and cook an additional 2 to 3 minutes over medium-low heat.
5. When the peppers and onions are almost finished cooking, heat the seitan strips in a large skillet over medium heat for approximately 2 to 3 minutes, flipping halfway through.  You can also microwave them, if desired.
6.  Compile your sandwiches by layering two "cheese" slices, seitan, peppers and onions, and two more "cheese" slices into your hoagie buns.
7. Place the sandwiches on a baking sheet and heat them in the oven for approximately 3 to 5 minutes, or until the "cheese" has melted.  Watch them carefully so they do not burn!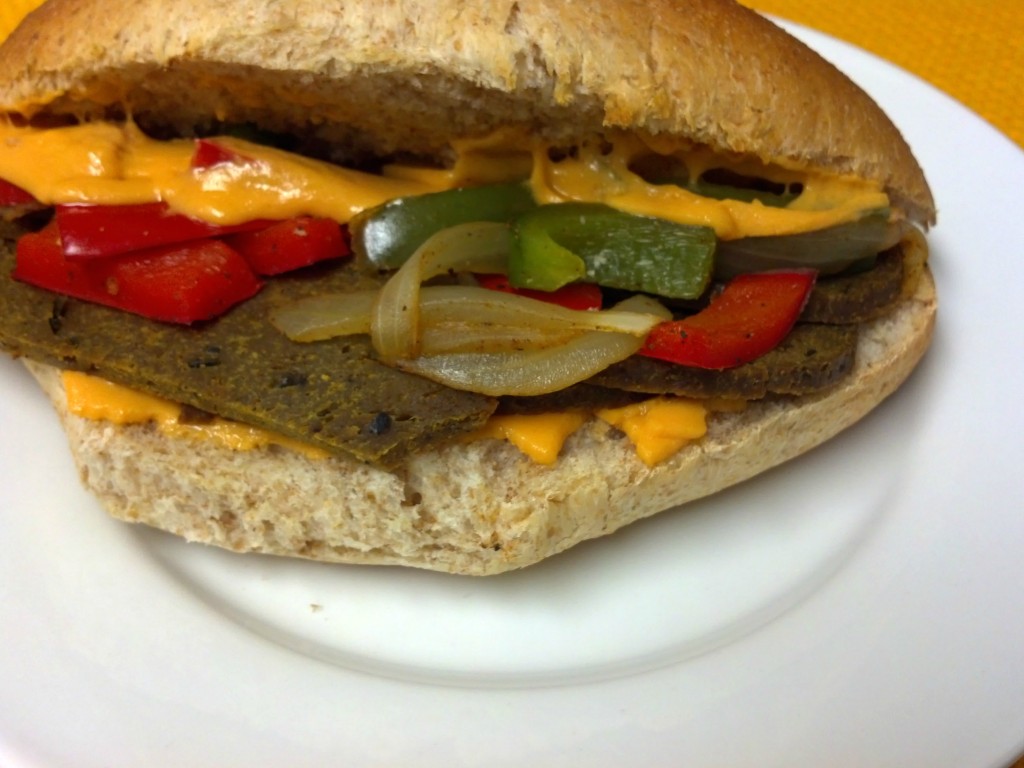 8. Chow down.
I'm telling y'all…anything you can make, I can make vegan!  Is that a challenge?  Hmm..maybe it is ;).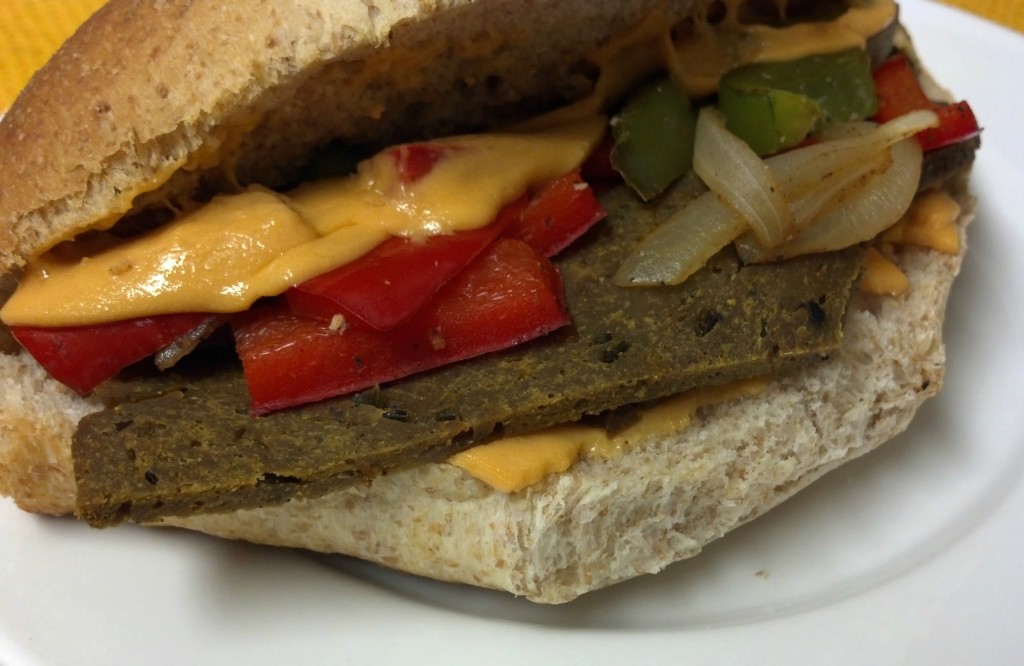 Now go buy yourself some of this seitan and make some Phillies!  Or, be a bit more traditional and use it to make gyros.  I cannot wait to give those a try with my leftovers.
Disclaimer: I was provided with the seitan from Taft Foodmasters for review, but any and all opinions are my own.