Now that I am nearly 20 weeks pregnant, I am happy to say that my days of nausea are basically gone.  But those darn food aversions have still been sticking around!  I think they are getting a wee bit better, but what remains has made my desire to cook pretty minimal.  And very little cooking = very few recipes for the blog.  Hopefully we'll see some changes in that as I near the end of the second trimester.
But until then, I'd expect more day of eats and lifestyle/body image posts.  I think we can all get on board with that, right?  Let's do just that by taking a peek at a day of eats during my 19th week of pregnancy.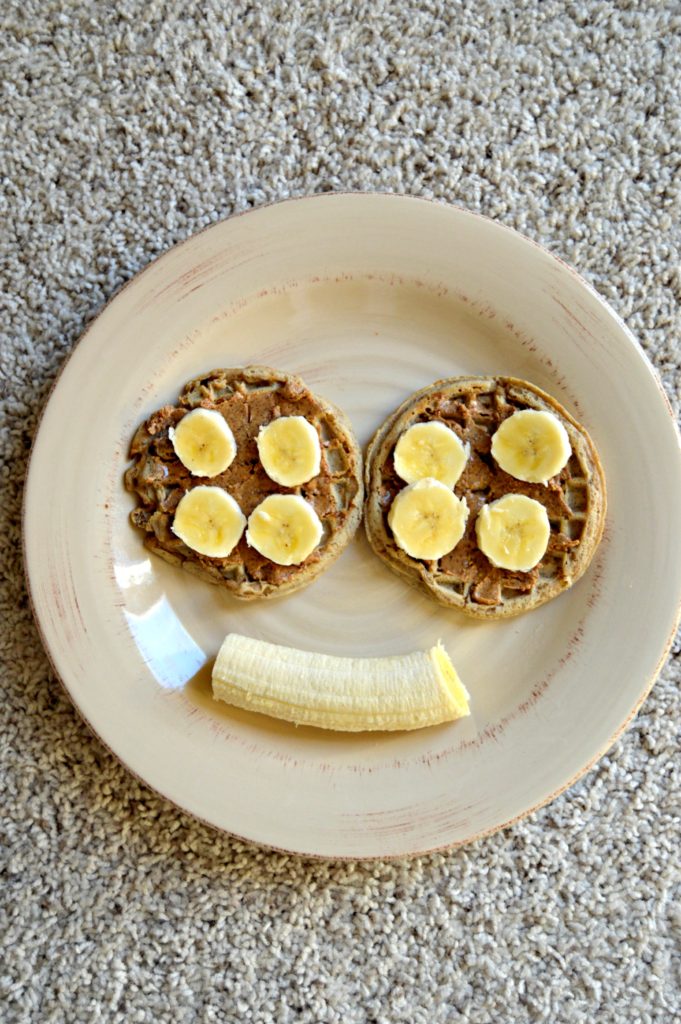 Breakfast on this particular day was two gluten-free waffles (I have found that Kashi makes some of the best GF waffles) topped with almond butter and banana slices.  I also ate the leftover half of the banana, partly because this plate made me smile 😉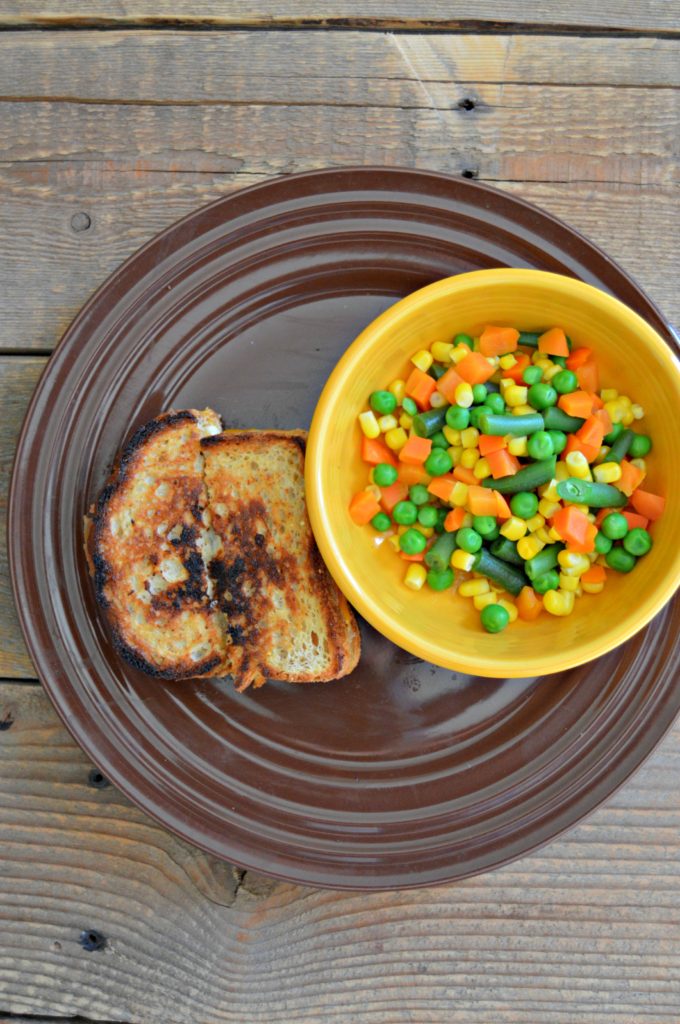 I mentioned in my last pregnancy update that I have been a bit obsessed with a particular grilled cheese sandwich from a local restaurant here called Nodo.  While I am still loving it, I have been trying to scale back on the amount of money I am spending eating out.  So I started making a "knock-off" version of it at home with gluten-free bread, mayo, cheddar and provolone cheese, and fresh tomato slices.  I've usually been serving it alongside cooked frozen veggies.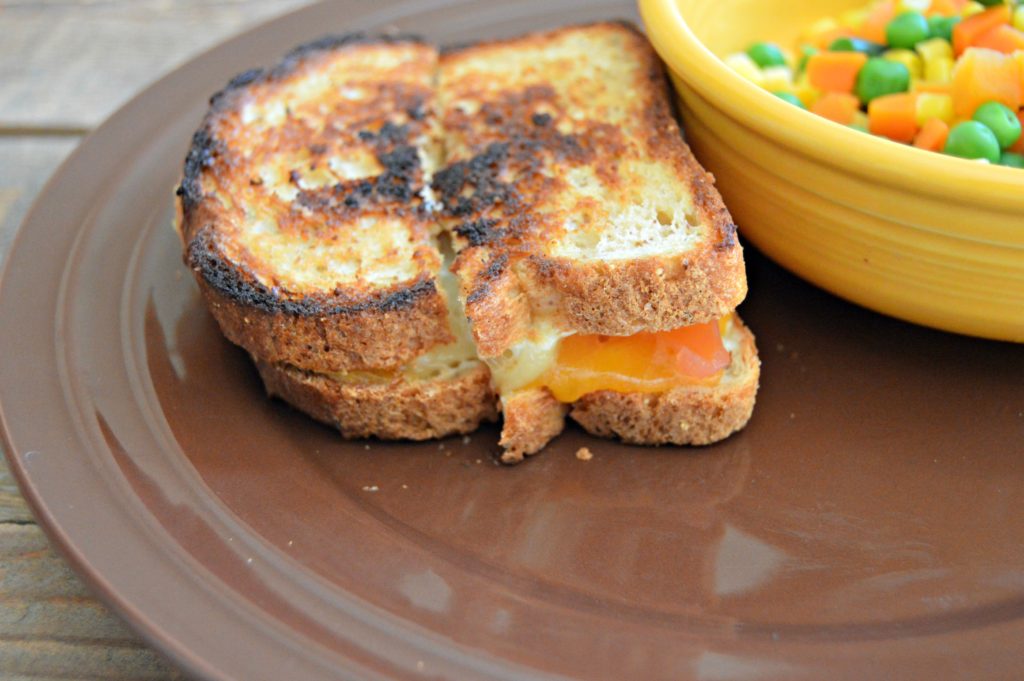 While it is not quite as good as the restaurant version (since theirs uses a garlic aioli spread), it has definitely been hitting the spot!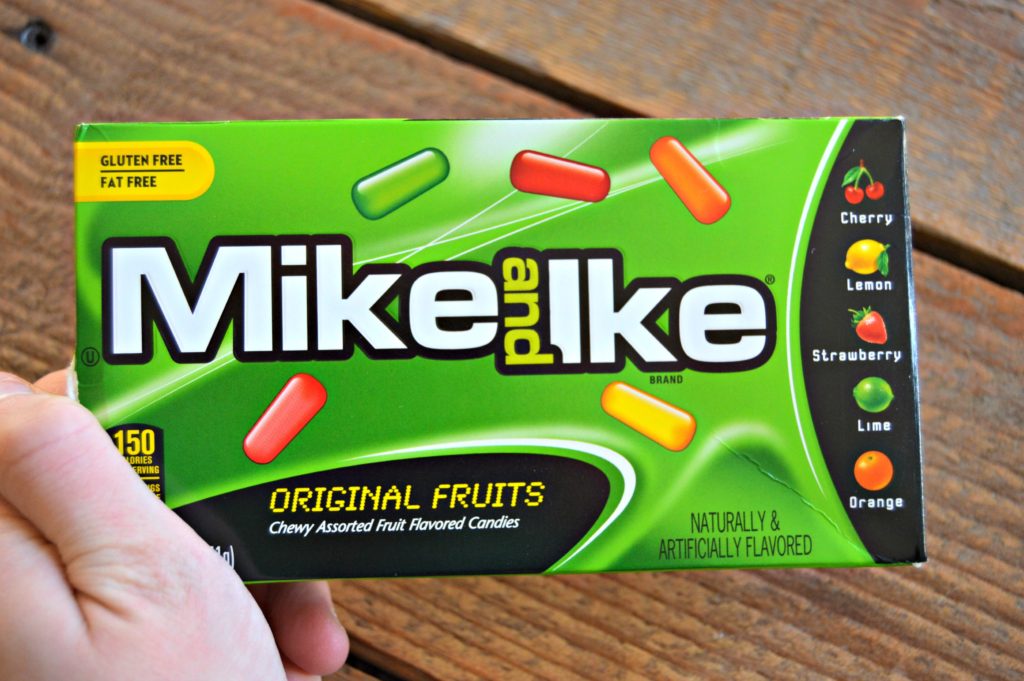 After lunch, my sweet tooth majorly took over.  Back during my morning sickness days, Sour Patch Kids, Jolly Ranchers, and Mike and Ikes were all things I craved from time to time.  And since we had a box leftover in our cabinet… I just couldn't resist!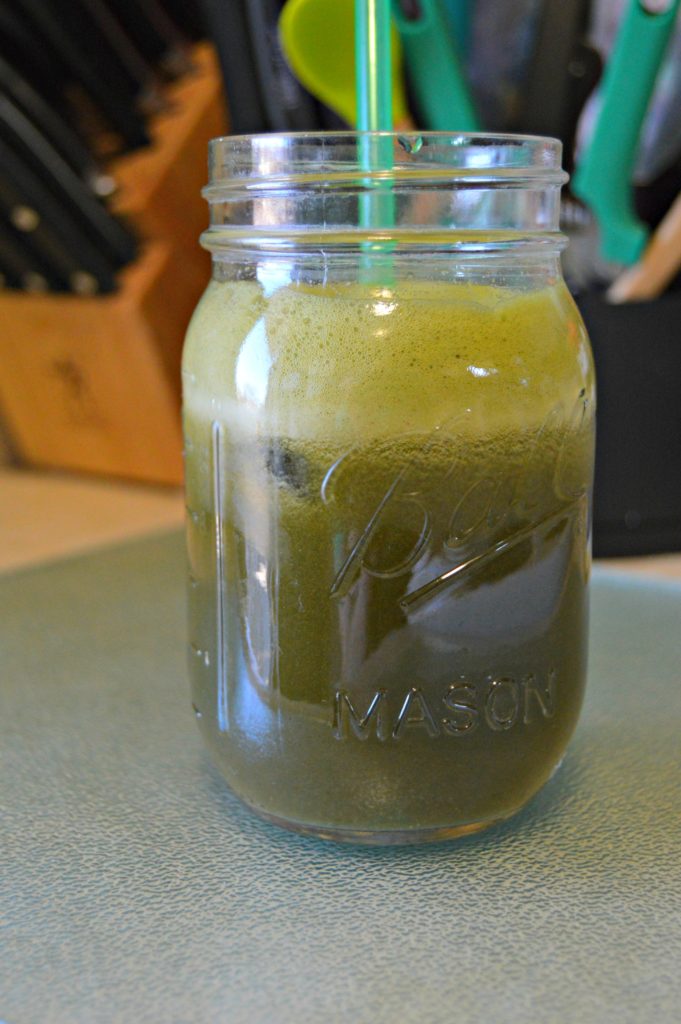 I did balance out the candy with some homemade green juice later on in the afternoon.  I have really been trying to get more veggies back into my diet in some way or another, so this was a great way to do it.  This particular blend contained filtered water, Vital Proteins collagen peptides, celery, a Red Delicious apple, lemon juice, and two handfuls of spinach/Romaine salad blend.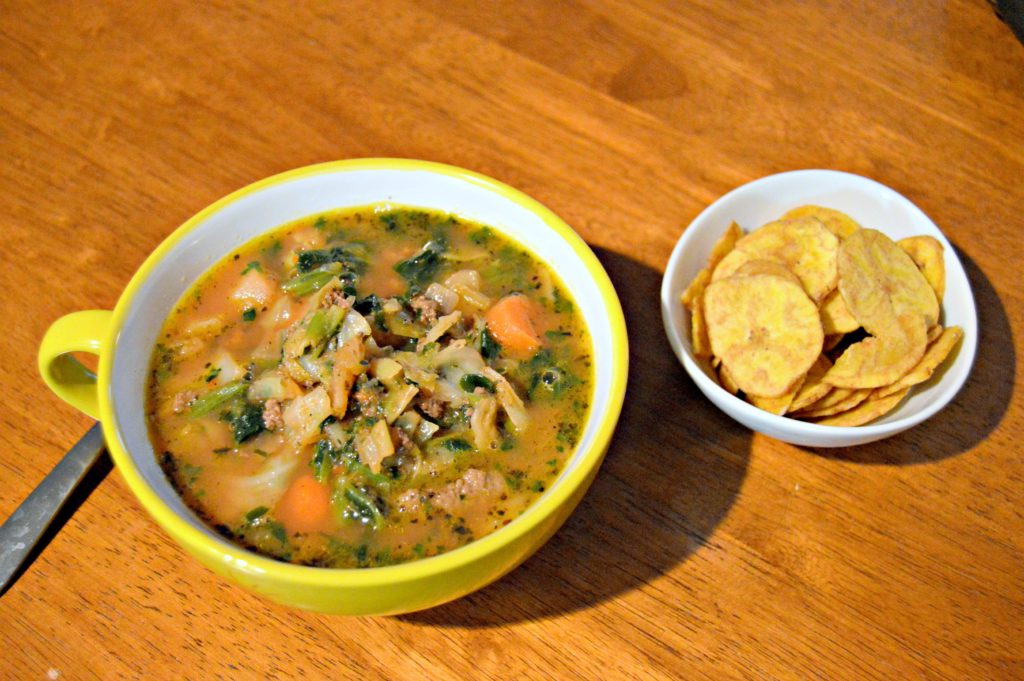 My dinner marked a momentous occasion in this pregnancy: the first time I have cooked a full homemade, healthy meal in AGES.  I made a big batch of my Nightshade-Free Vegetable Beef Soup to eat throughout the week.  Score for getting those veggies in!  I also ate plantain chips on the side for the first time in what feels like forever.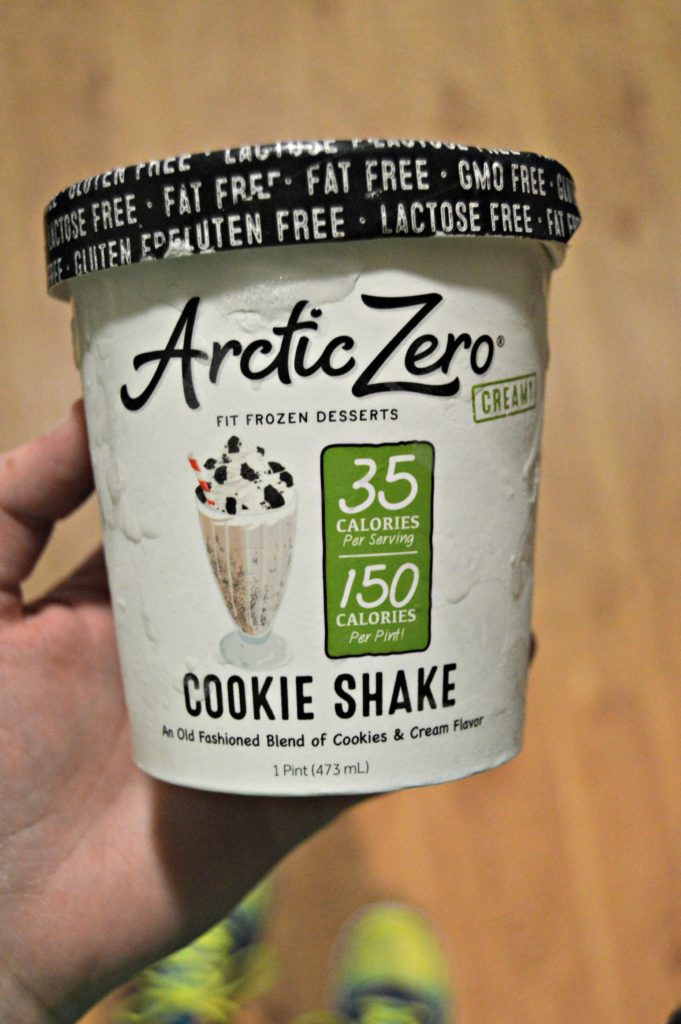 Since that sweet tooth just won't leave me alone, I ended the night with half of this Arctic Zero Cookie Shake frozen dessert pint.  While it certainly wasn't as good as the real deal, it was still the perfect way to end the day.
A Day of Pregnancy Eats #WIAW #notPaleo #glutenfree #pregnant
Click To Tweet