Well hello there, stranger!  It seems we haven't seen one another in a while.  The past 11 days have been quite the adventure.  Jeremy and I went on a drive for a total of about 37 hours that took us to Omaha, Denver, Fort Collins, Boulder, Santa Fe, Colorado Springs and a few other places in between before arriving back to Iowa on Saturday night.  I spent Sunday and Monday unpacking, cleaning, meal planning, grocery shopping, blogging, and diving back into work.  I'm pretty sure I need a vacation after my vacation.  Or at least some meditation and yoga.
After an amazing trip, I am planning on recapping our adventures (mostly the food, duh) over the next couple of weeks.  I am thinking it will probably equate to about three posts, but we'll see how lengthy they get.  These recap posts are fun for me to write for two reasons: 1) I love being able to look back on our vacations and the restaurants we ate at years later and 2) it is important to me to share with you which restaurants we loved and are most accommodating for food allergies/sensitivities.  As someone with a lot of "no foods" on my list right now, researching restaurants before a trip is extremely important for me.  Hopefully some of y'all will find it helpful if you find yourself in Colorado or New Mexico!
3 Reasons Boulder Has My Heart
Boulder is literally one of my favorites places on Earth.  It is nestled right near the mountains (AKA gorgeous), it is quaint while being just large enough, it is hip and fun, and it has seriously killer food.  Food that happens to be very gluten, dairy, grain, etc.-free!
Now before I start talking more about my love for Boulder, lets take a quick detour to Fort Collins, where we started this particular day.
After a quick stroll through the Colorado State University campus (I blame my college campus obsession with the fact that I work in higher ed), we hit up a couple of local breweries that Jeremy wanted to check out.  Our first stop was Funkwerks.  There was nothing GF-friendly here, so I stuck with good 'ole water.
I just think he is the cutest.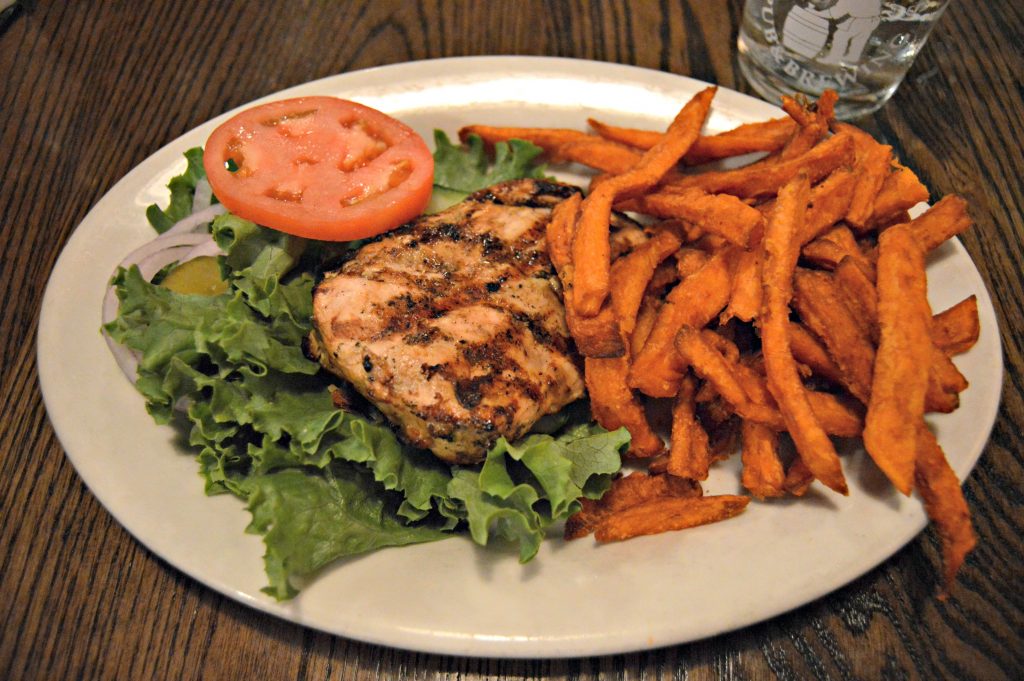 After our brewery stops, we ate lunch at CooperSmith's Pub and Brewing.  I noticed that they had an allergy-free menu on their website, so I thought it sounded promising.  While the online menu was relatively helpful, I was not super impressed with the service.  The waitress wasn't very knowledgeable, and they did not actually have a copy of their allergy-free menu at the restaurant.  Instead, they had a huge binder with some of the menu items listed with their ingredients/allergy foods.  After about ten minutes of frustration, I finally safely ordered myself the pesto hummus chicken sandwich without the bun, cheese, or hummus (it had dairy in it).  I went with sweet potato fries for my side, which I felt okay eating since they did not contain anything on my "avoid" list.  Everything was pretty delicious, but I'm not sure we'd go back.
Now on to the reasons why Boulder is seriously badass:
Rowdy Mermaid Kombucha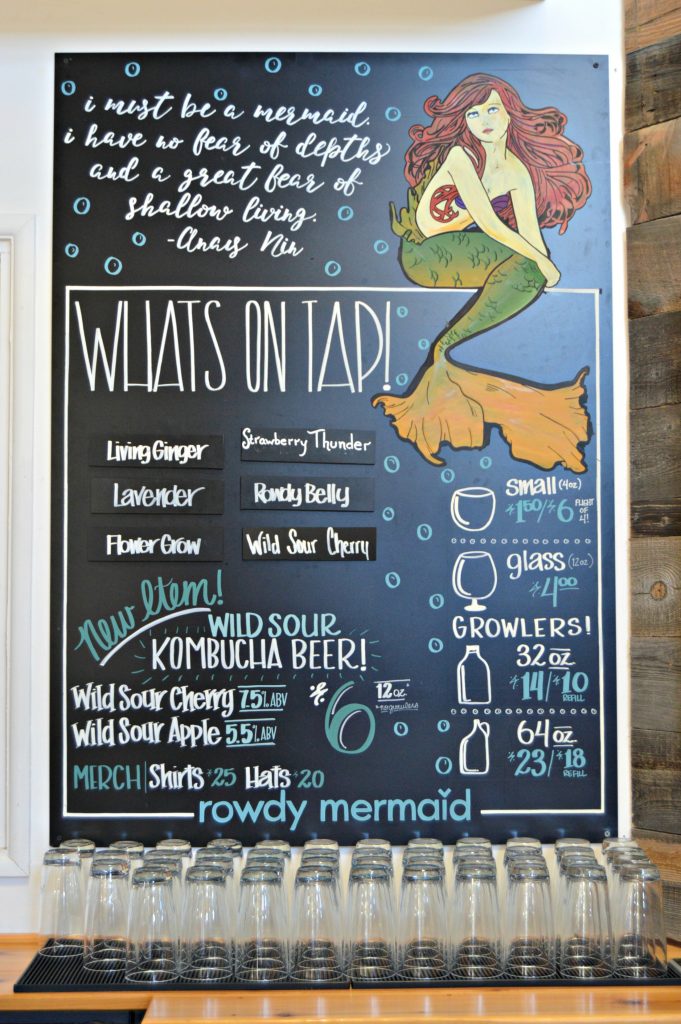 Rowdy Mermaid Kombucha may be one of my top ten things of all time.  I love that it's local, it's made with filtered Denver snowmelt, and they have some seriously unique flavors.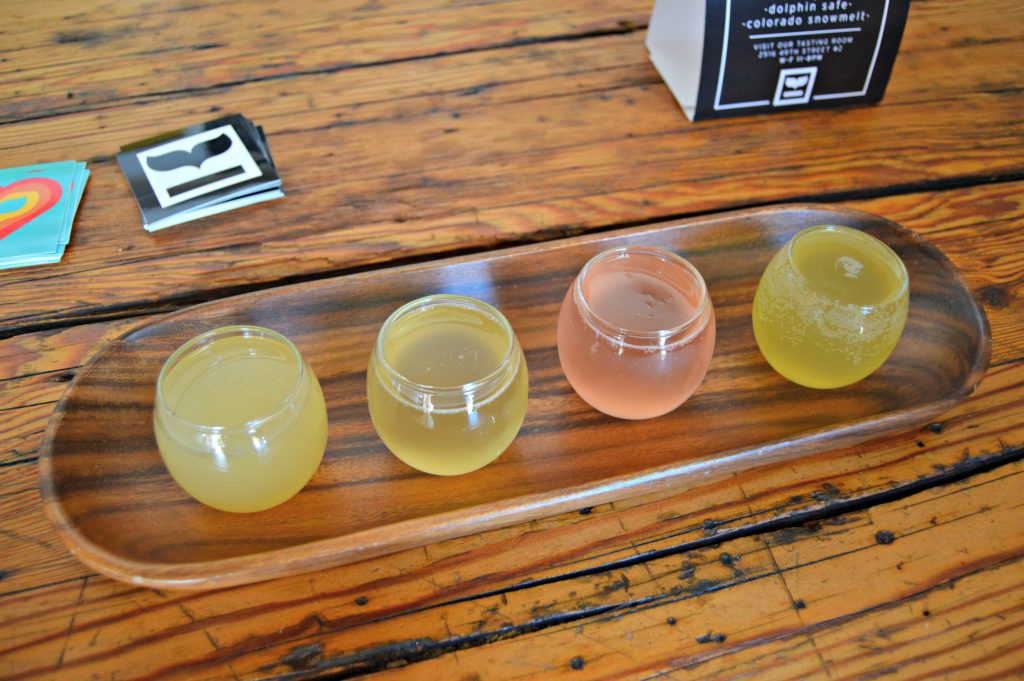 On this particular day, the living ginger and flower grow flavors were my faves.  I loved them so much that I even bought bottles of them once we were back in Denver.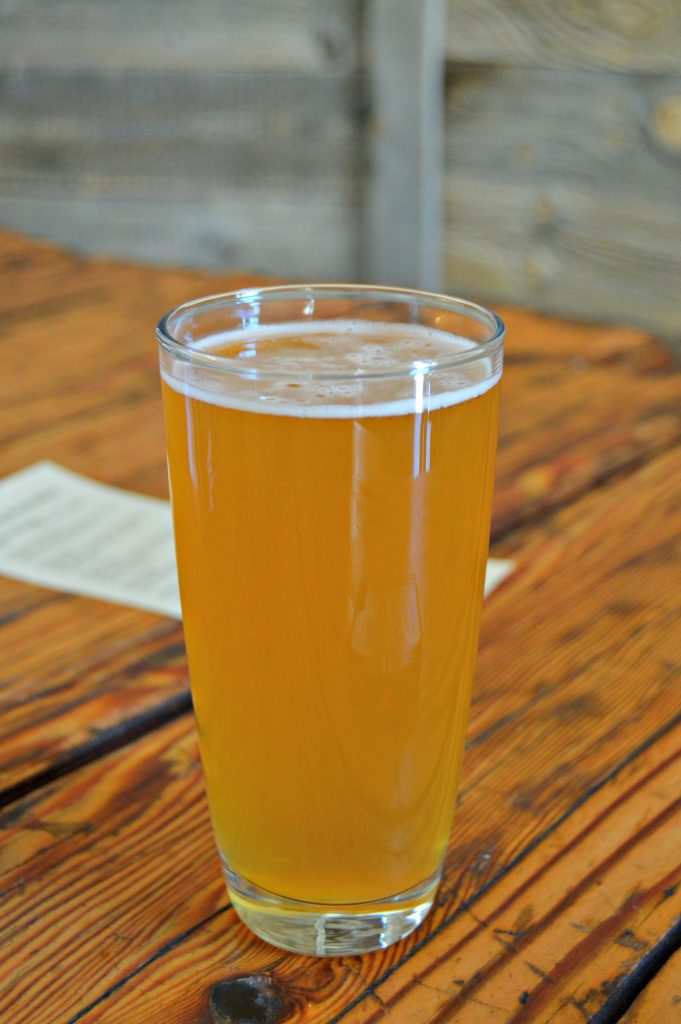 And for those of you who are okay with gluten, they now serve kombucha beer!  Jeremy was pretty thrilled with this wild sour cherry version.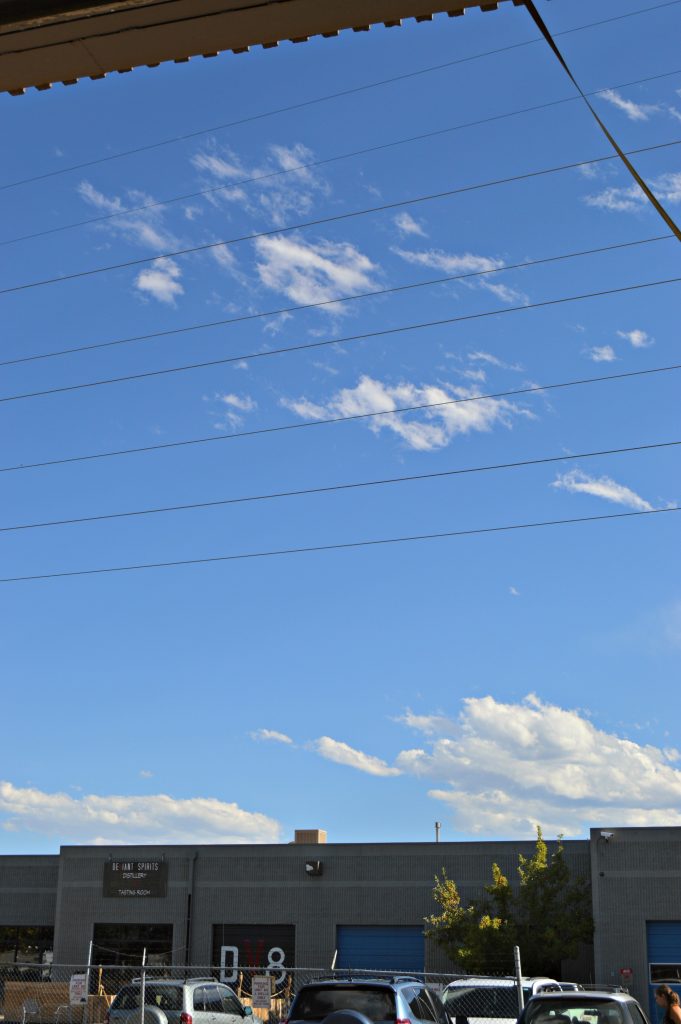 The view outside their brewery was pure bliss.
The Pearl Street Mall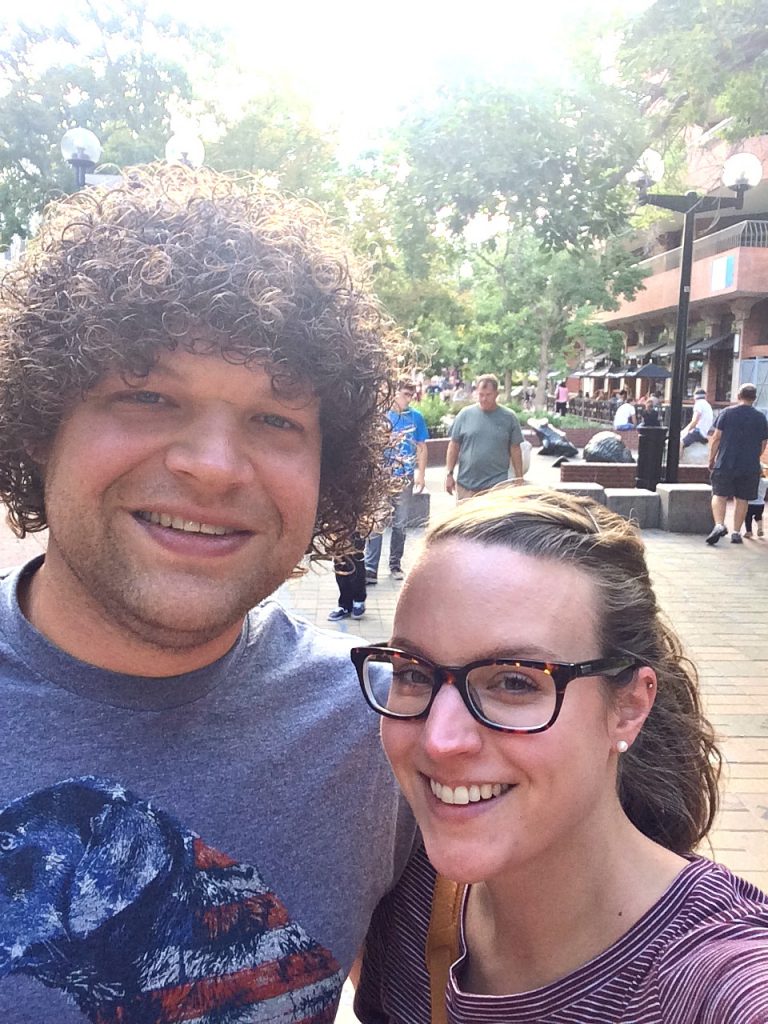 The Pearl Street Mall is a pedestrian mall that we visit every time we are in Boulder.  It is easy to spend hours there checking out the shops and delicious restaurants.  This bookstore is our absolute favorite place to venture into, and we usually end up spending about an hour perusing through the stacks of books.  I took pictures on my phone of plenty of books that I hope to find at my local library.
While there are quite a few local shops, there are also plenty of chain stores to check out.  I found more than enough items that I wanted but did not buy, and I'm pretty sure my credit card was happy about that.
Another super fun part about Pearl Street is the street performers entertaining the mass of shoppers and tourists.  During this trip, we saw a man balancing a fire torch on his forehead.  I'm telling you, you only see these kinds of things in special places like Boulder.
Paleo-Friendly Food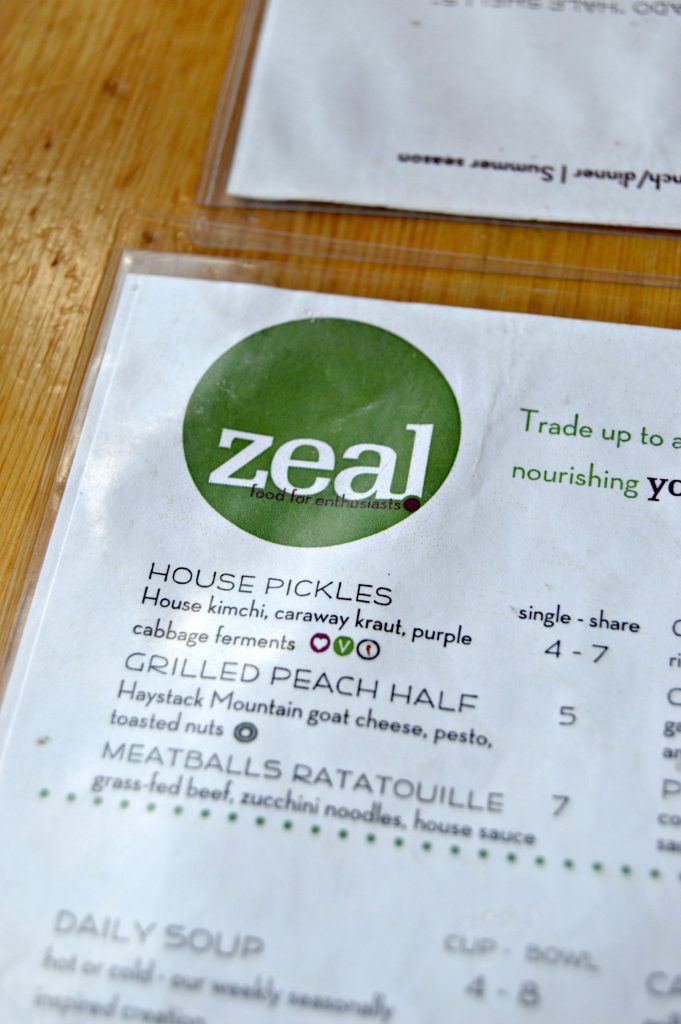 Boulder is probably the most Paleo-friendly town I have ever visited (I'm hoping to add Portland and Austin to my list soon).  Some great options include: Blooming Beets (they have an AIP menu), Shine, Fresh Thymes Eatery, and Modmarket.  But on this particular day, we chose to eat at Zeal.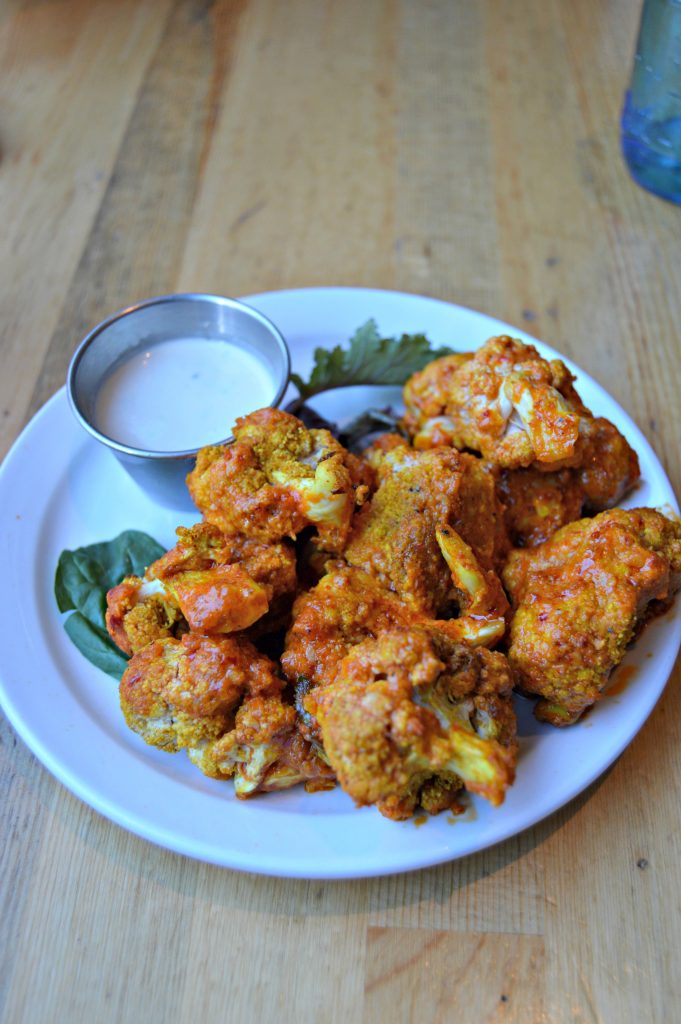 We ordered the cauliflower wings for our appetizer.  Holy moly, these were spicy.  But so, so delicious!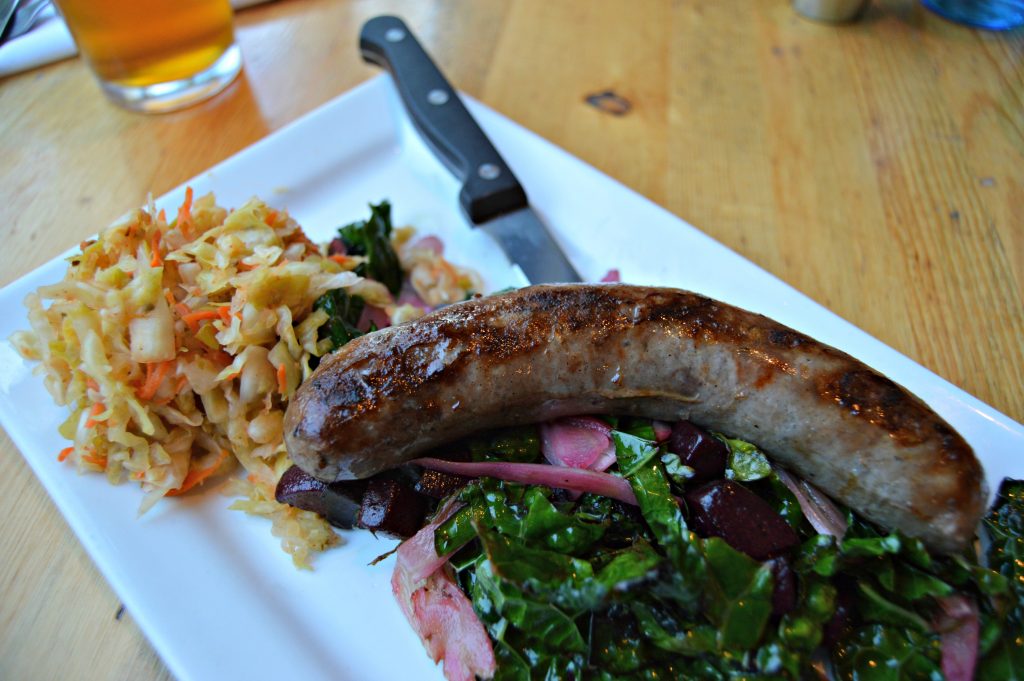 After contemplating what to order for a good ten minutes (it's so rare to have so many choices), I went with the local lamb and pork bratwurst.  It was served over sautéed kale, fennel, and roasted beets with a sweet and sour mustard vinaigrette + a super delicious caraway kraut.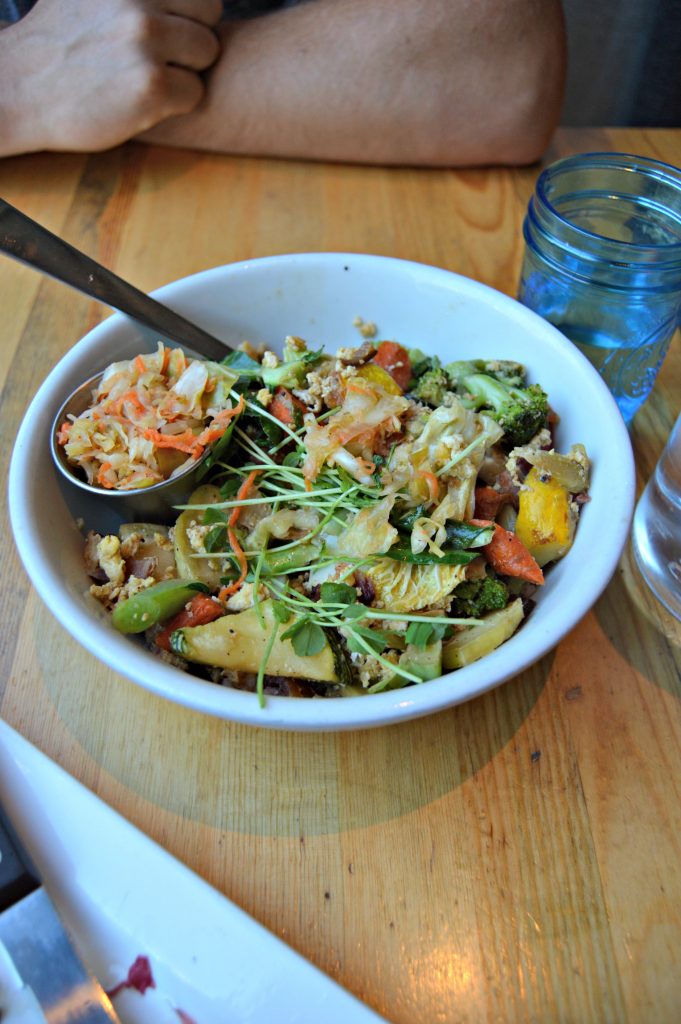 Jeremy ordered the pork fried rice, which was seriously veggie-packed and could easily be made Paleo by subbing in cauliflower rice.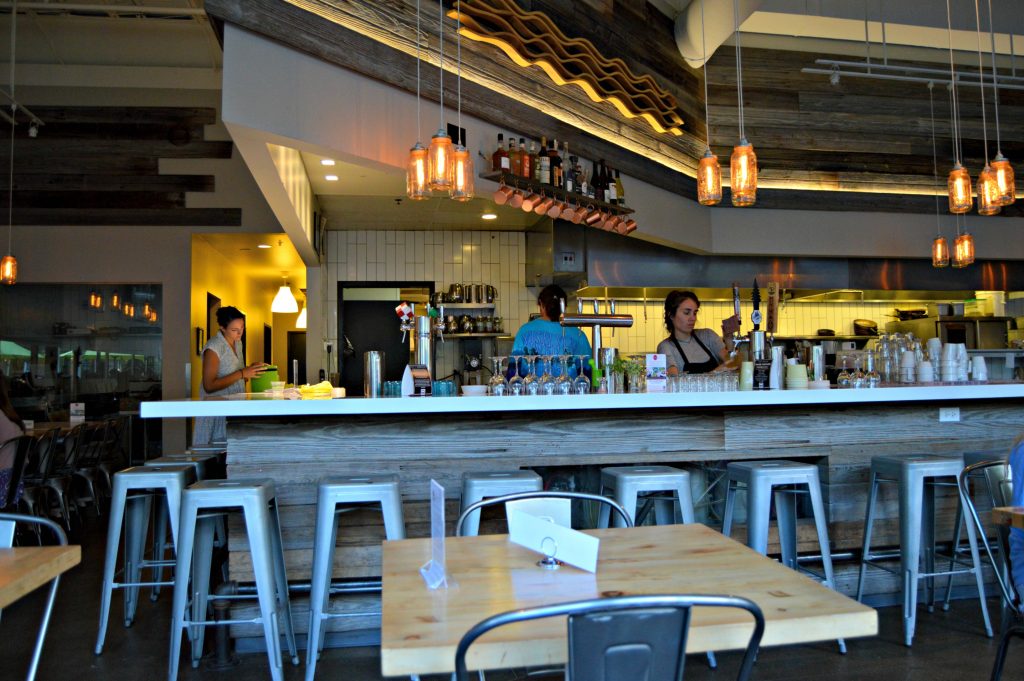 I should mention that virtually every restaurant in Boulder is this cute and charming.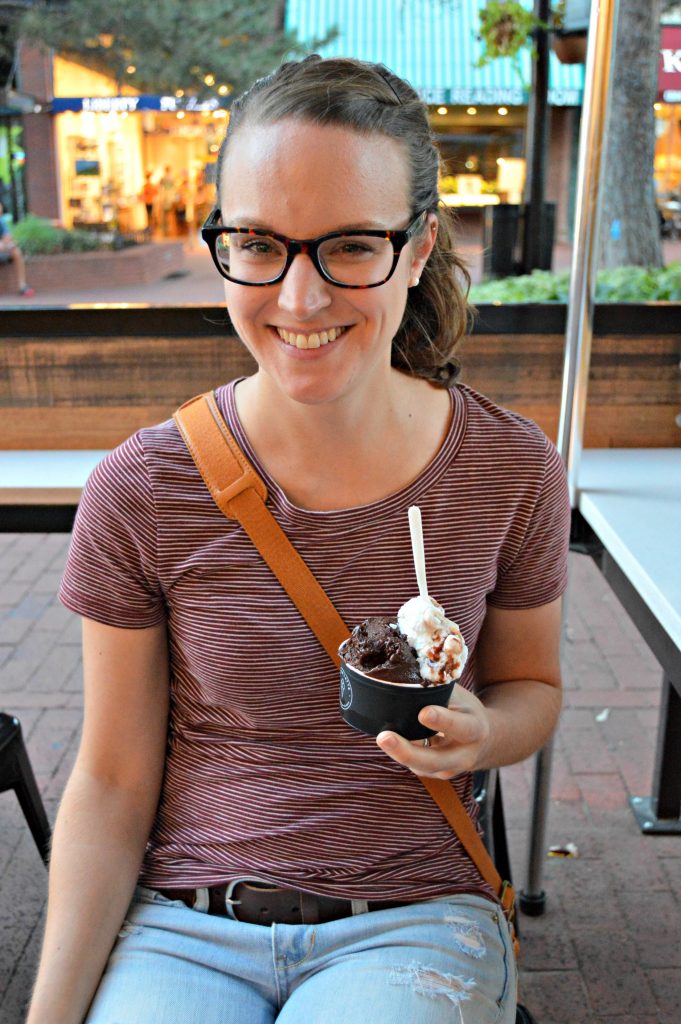 Our delicious evening of allergy-friendly food didn't stop with dinner (FYI Zeal had some killer-sounding desserts on their menu, too).  I had been craving ice cream and found that it was nearly impossible to find a version that was gluten-free, vegan, and almond-free.  Fior di Latte came to my rescue.  Big time.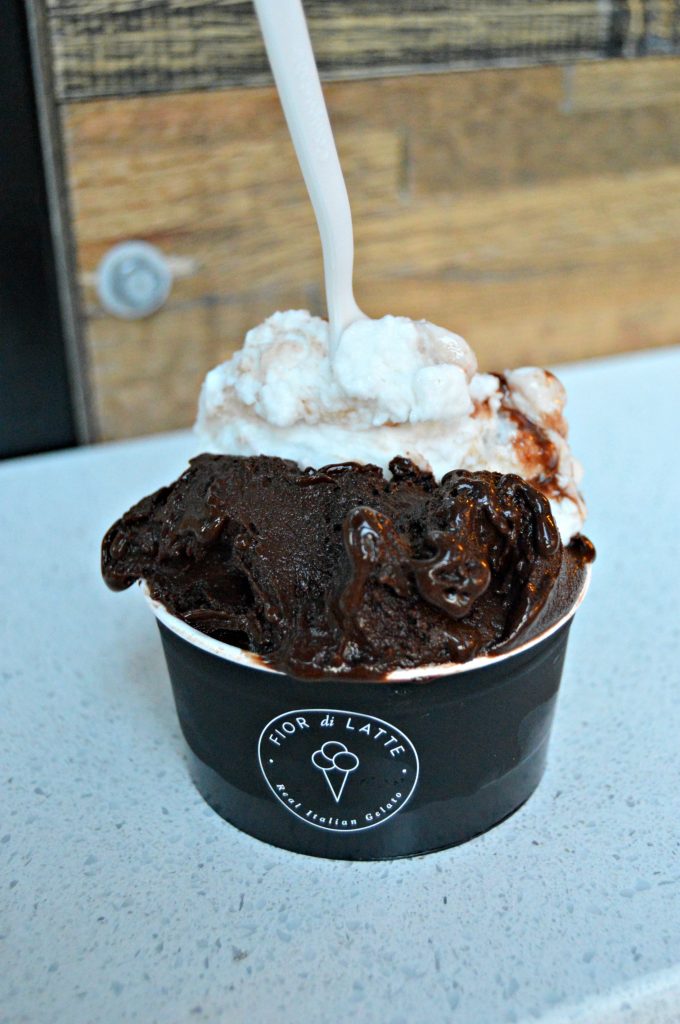 While this was technically gelato made with coconut milk, it satisfied all of my cravings.  I chose a scoop of the dark chocolate and a scoop of the vanilla with fudge swirl.  They had four other vegan flavors to choose from, and I thought the lemon basil would have been pretty perfect if I wasn't in a major chocolate mood.
Clearly, Boulder is heaven on earth.
3 Reasons Boulder Has My Heart #Colorado #Boulder
Click To Tweet