Happy Friday, y'all!  This is an extra special and happy Friday for me since I have so many fun things that are about to happen.  If you're short on time, feel free to skip down to the end of this post to find out just why I am beyond thrilled that this day is here!  And for those of you who want in on the Friday goodness, keep reading for some of my Friday Favorites.  AKA: things I am loving lately.
---
Favorite brunch accompaniment: Mimosa Sangria.  It's just not brunch without a little something bubbly and fruity, right?  I love that this combines the classic mimosa with sangria!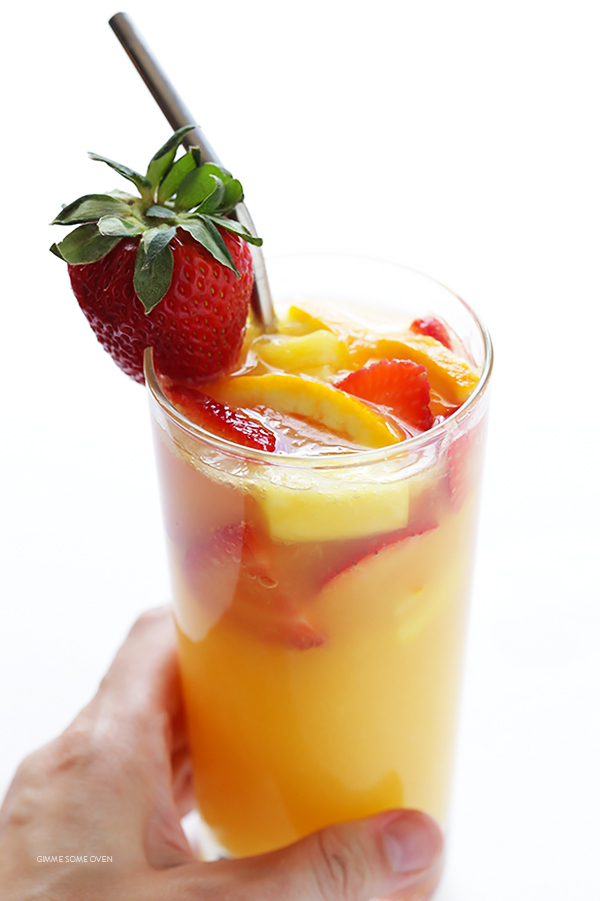 Favorite way to make rainy days fun: This rain jacket.  My mom absolutely spoils me and she decided I needed this jacket because it looks so super cute with my hunter green rain boots.  I can't say I disagree.  The two paired together make rainy days much more bearable.
Favorite grillin' recipe: Moroccan Chicken Burgers.  As if we weren't already excited for grilling season, these non-traditional burgers up the excitement.  Maybe I could even convince Jeremy that chicken CAN be delicious when cooked right!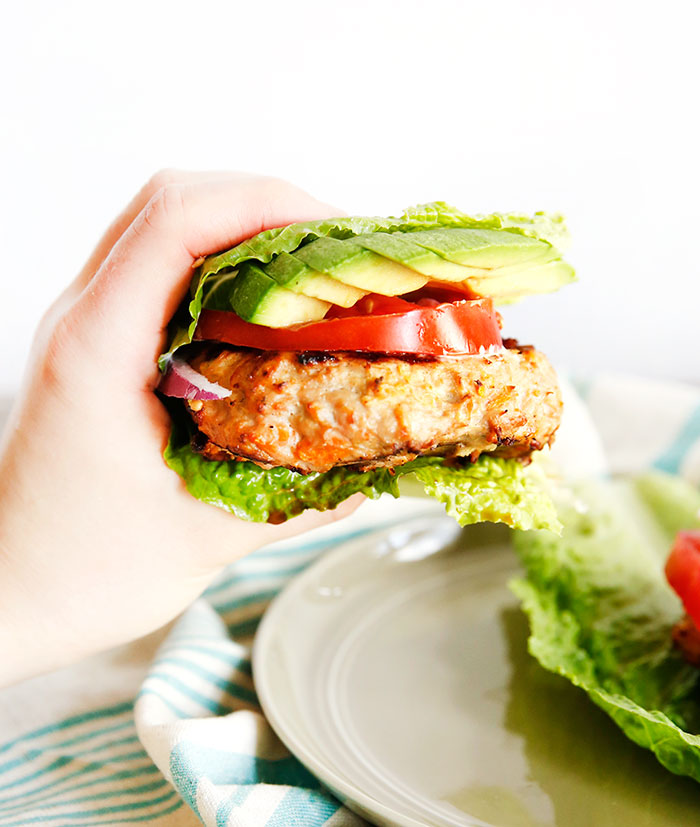 Favorite page turner: Eligible by Curtis Sittenfeld.  This book is a modern retelling of Pride and Prejudice (which I read in high school) and I absolutely loved it.  While it is lengthy at almost 500 pages, I didn't even notice because I could not put it down!  I highly recommend getting your hands on a copy.
Favorite reason to own an ice cream maker: Roasted Banana Ice Cream.  This is like a "fancy" version of banana "ice cream," and it makes me even more excited that we received an ice cream maker for a wedding gift.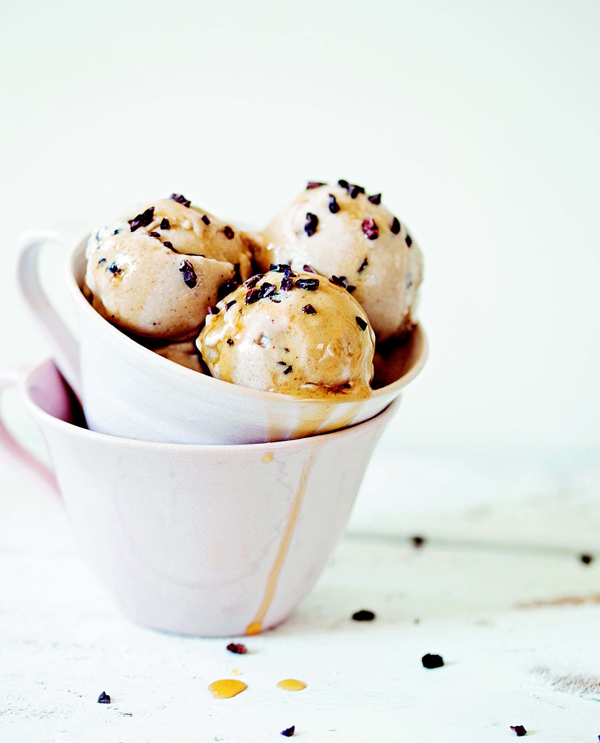 Favorite dippin' recipe: Kale Guacamole.  You know I have a thing for guacamole, so what could be better than guacamole with some added greens?  This guac paired with plantain chips would surely be super fab.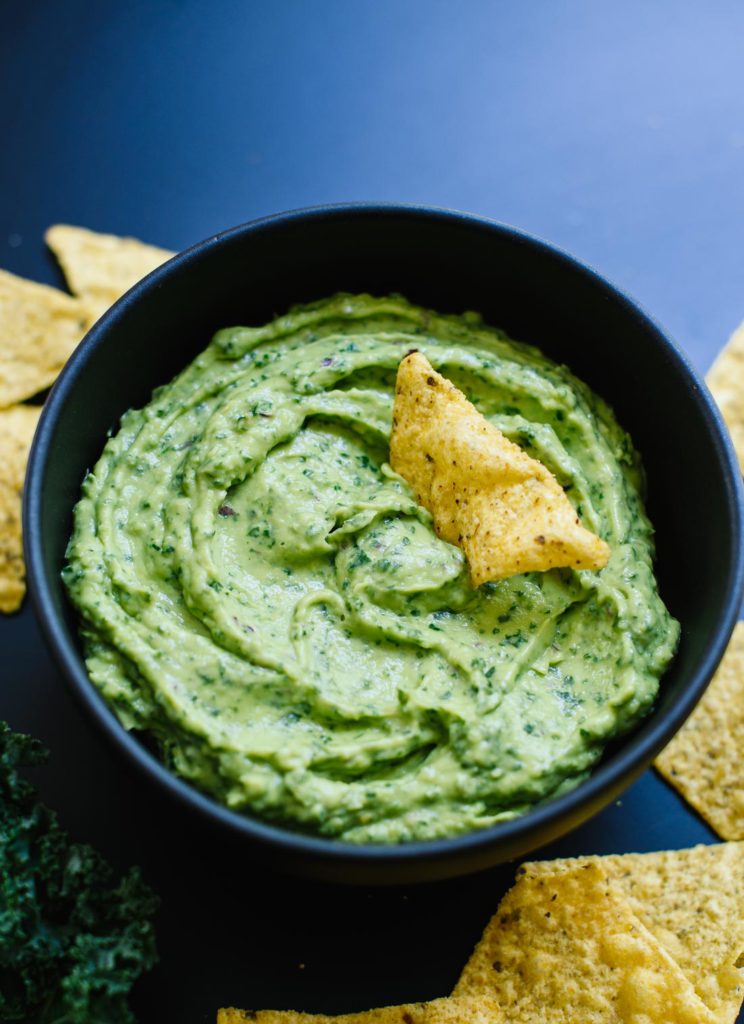 Favorite crunchy snack: Bacon's Heir pork clouds.  I have been in search of these for months so when I found them on sale at Fresh Market, I majorly stocked up.  They are essentially a healthier version of pork rinds that are made with more wholesome ingredients (like olive oil).  I am loving the rosemary and sea salt flavor!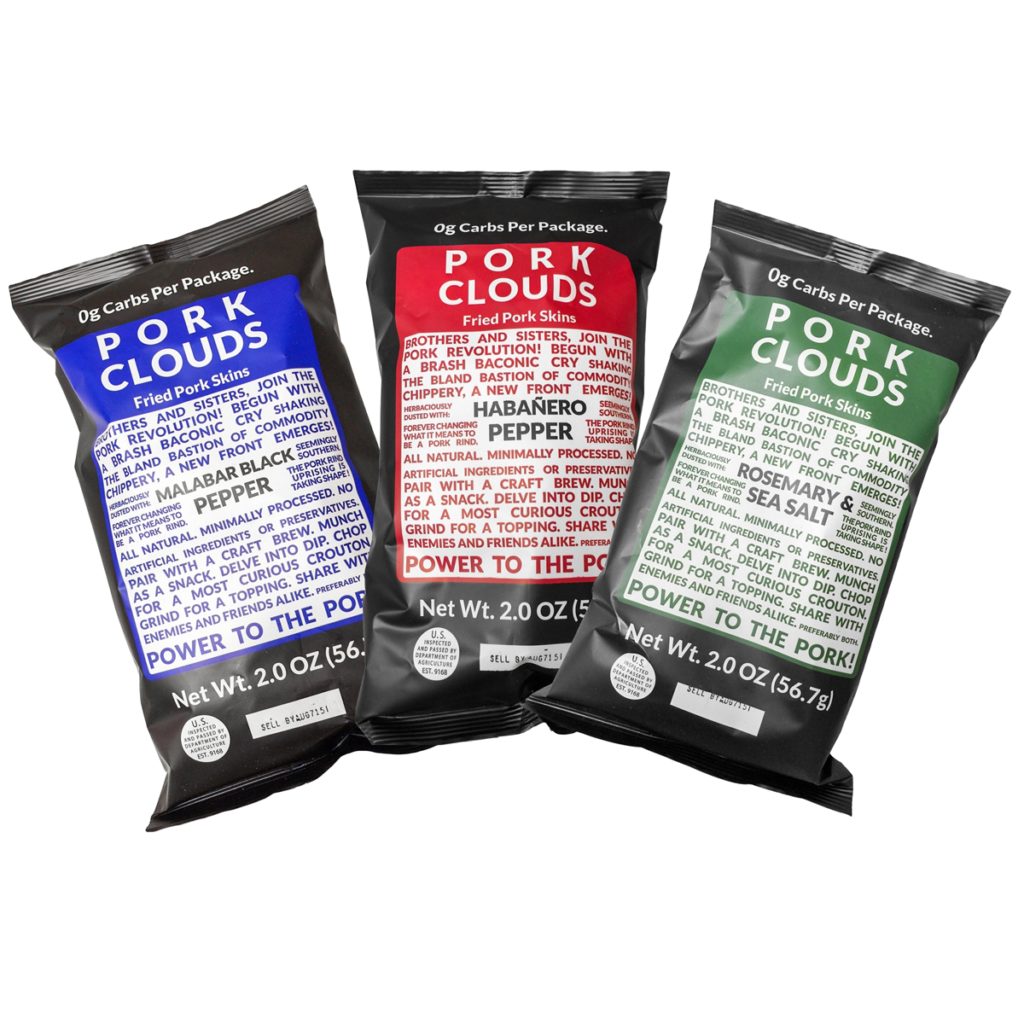 Favorite healthy eating cheat-sheet: What fruits are in season? chart.  There is nothing worse than spending a fortune on fruit that looks good only to find that is tastes crappy.  I have a feeling this fruit chart will come in handy at the grocery store and farmer's markets!  I am happy to see that avocados and bananas are always in season, but currently I am crushing on cantaloupe.
Favorite hands-off treat: Slow Cooker Homemade Protein Bars.  I love using my slower cooker for breakfast, lunch, and dinner recipes, but who knew you could make sweet snacks in it, too?  I love the idea of making these on the weekend for snacks throughout the week.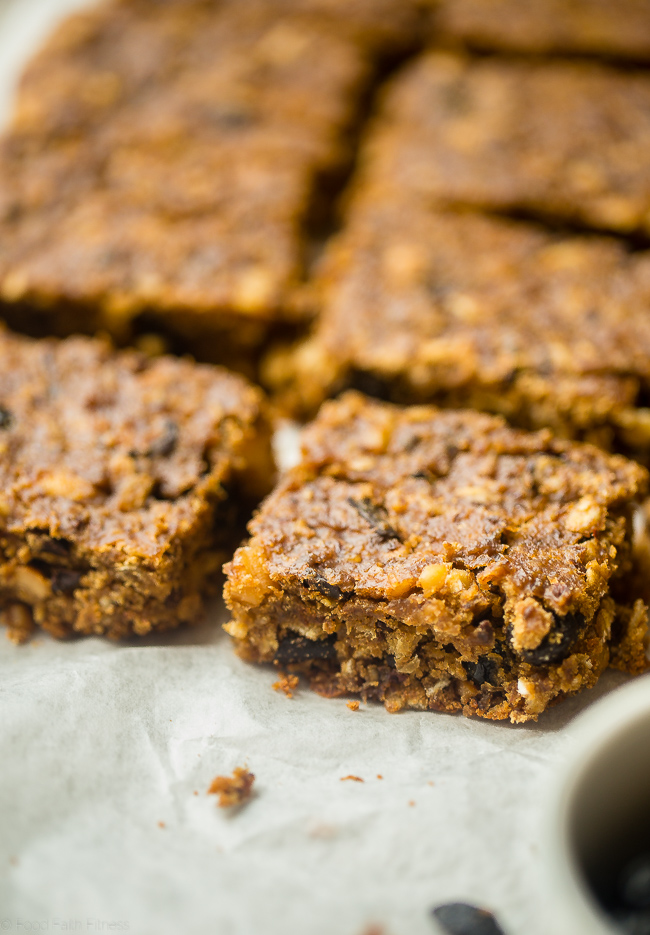 Favorite blast from the past: Tropical Acai Bowl.  I have not had an acai bowl in forever (like at least a year), and I have got to get them back into my life.  This post is a great reminder of that!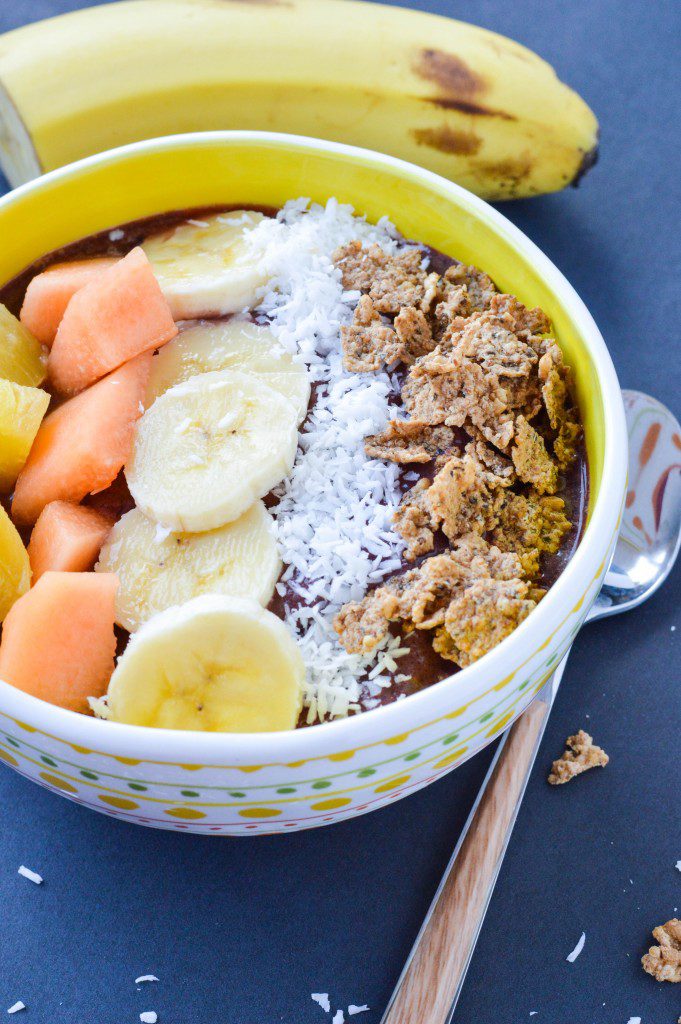 Favorite honeymoon location: Ours, duh!  The reason I am so excited for this particular Friday is that Jeremy and I leave this weekend for our honeymoon on the East coast.We'll be spending eight days traveling, eating, and drinking our way through North Carolina and Virginia.  Yeep!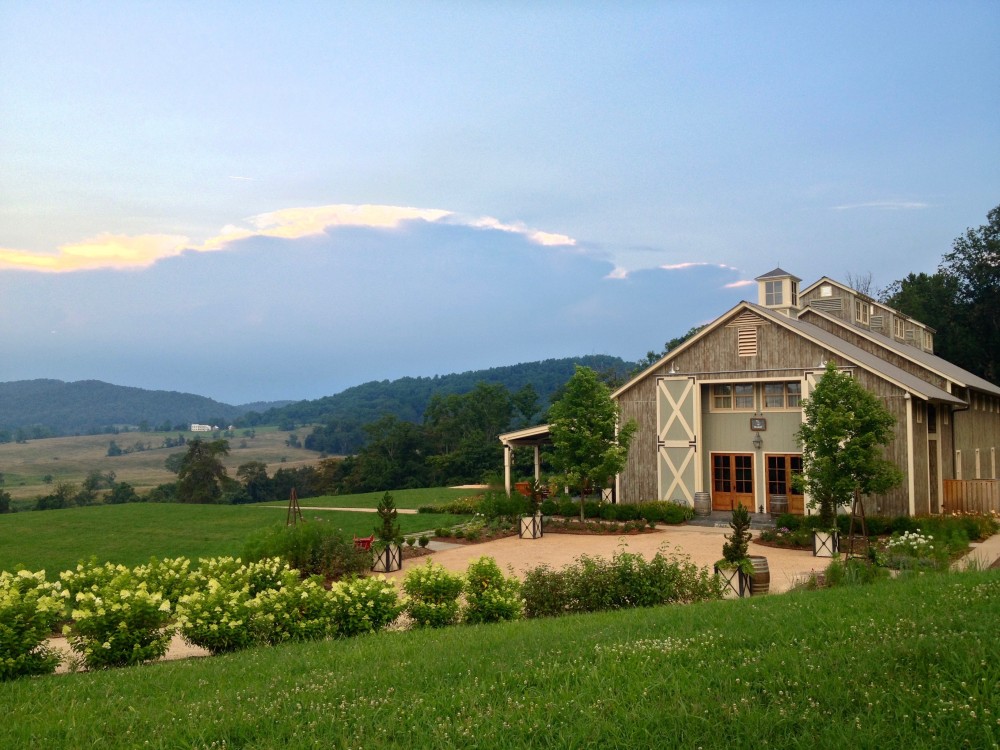 The Pippin Hill Farm & Vineyards, one of our many planned stops.
And with that, we are off!  I'll catch you in about a week, but be sure to follow along on Instagram and Facebook for honeymoon updates.
Loving on so much for Friday Favorites! #Friday #foodblogger #FridayFavorites Click To Tweet
This post contains affiliate links.  Thank you for supporting CEVG and enabling me to continue working towards better health!