How goes it whole foodie friends?
It is time for another full day of Whole 30 eats in honor of What I Ate Wednesday.  Today marks day ten for me, and I am pleased to say that it is going by rather quickly.  My fingers are crossed in hopes that I start to see some positive results soon!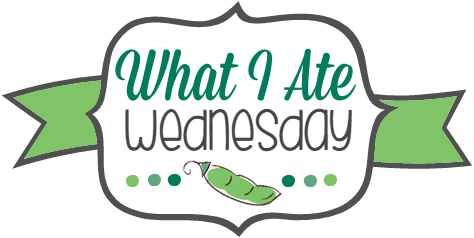 A Full Day of Whole 30 What I Ate Wednesday Eats: July 15, 2015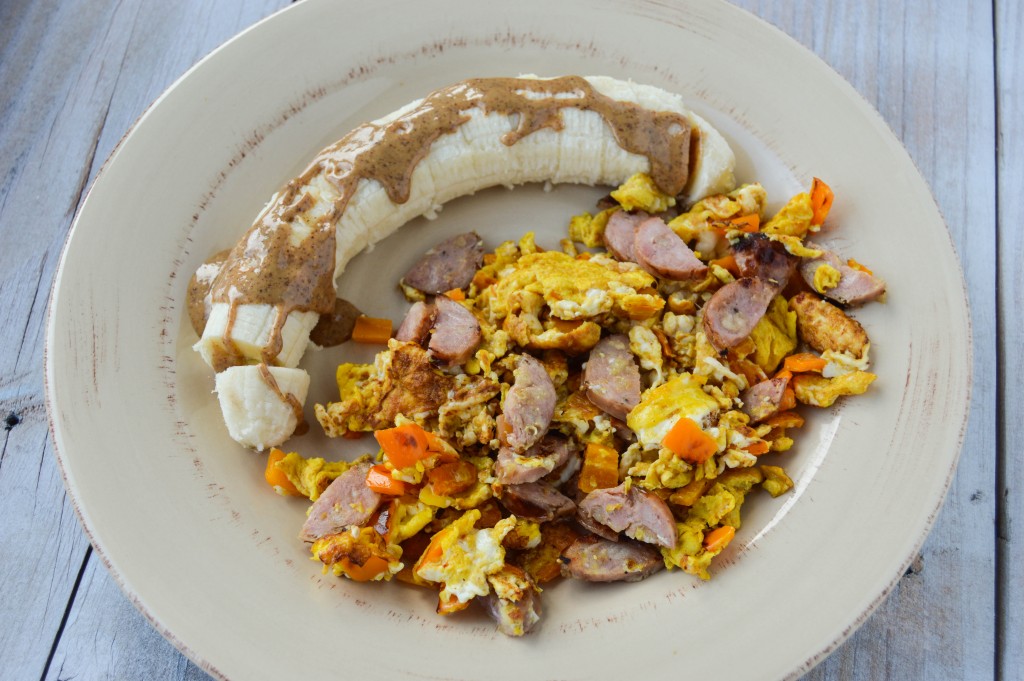 Breakfast was deeeelicious.  I am happy to say that I am not completely sick of eggs yet, so I started off my Saturday with 'em.  I scrambled up two whole eggs in coconut oil with orange sweet peppers and half of a leftover grilled chicken and apple sausage.  I also ate a sliced banana with almond butter.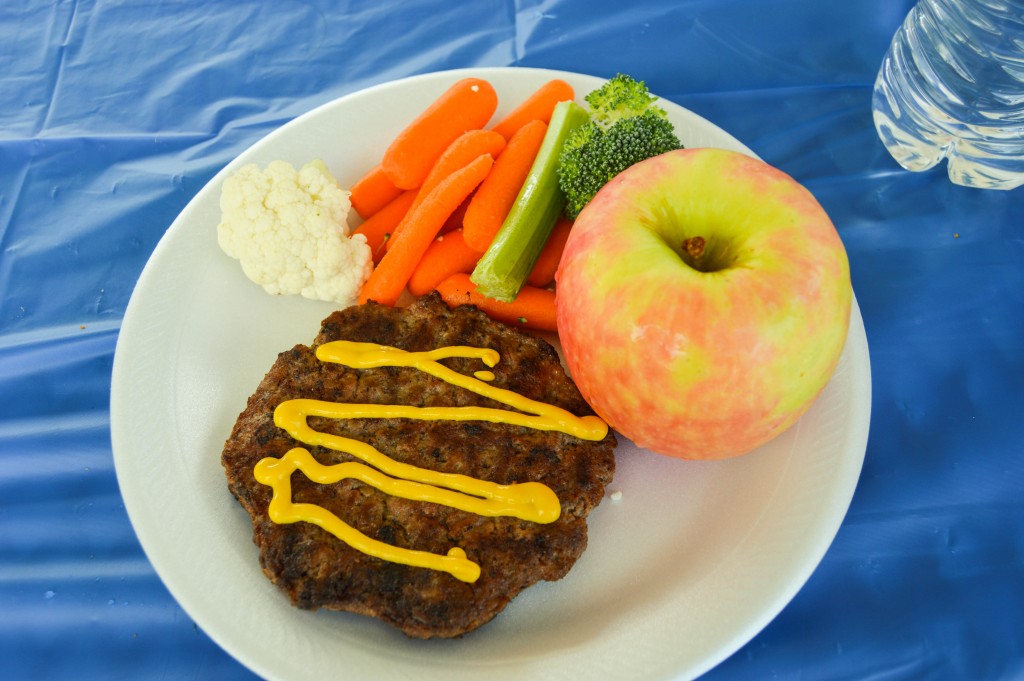 I went to a work picnic for my department over the lunch hour.  I kept things Whole 30-compliant by eating a grilled burger with compliant ingredients topped with mustard.  I also brought raw veggies as my side dish contribution since I knew that I could eat them.  I paired my burger and veggies with an apple.  I am glad I brought the apple along, as it really helped to complete my meal.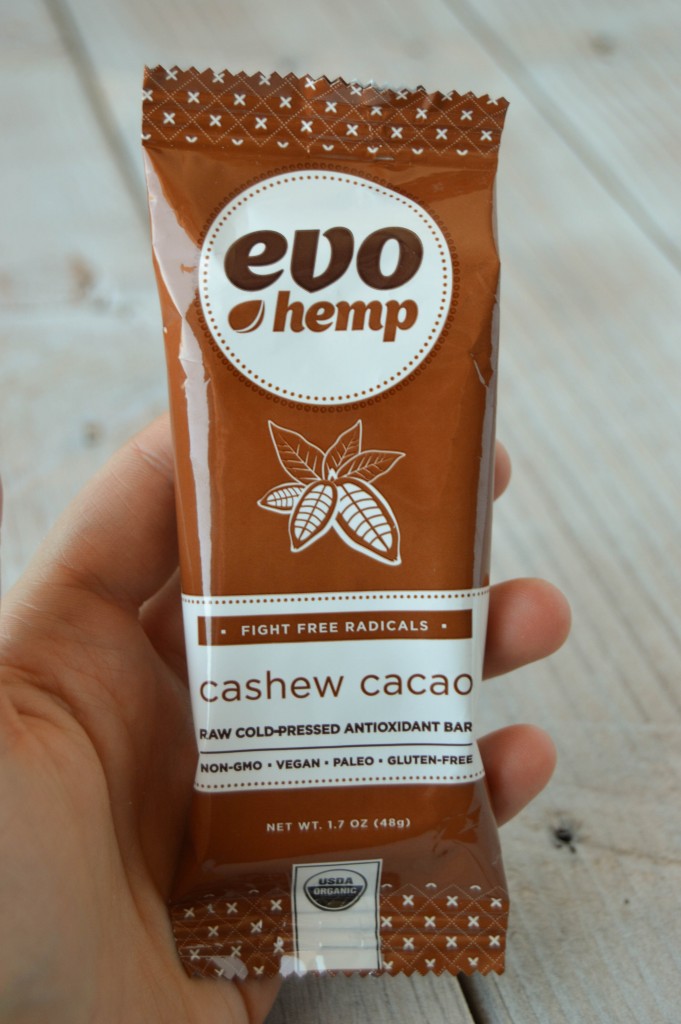 I did not eat enough healthy fats in my lunch, so my stomach was grumbling again around 3:00.  I snacked on this new-to-me Evo Hemp bar.  I picked this up at Whole Foods in Denver while I was on vacation, so I hope I can find some in my area.  I loved the cashew cacao flavor, and loved that it was made with Whole 30-compliant ingredients.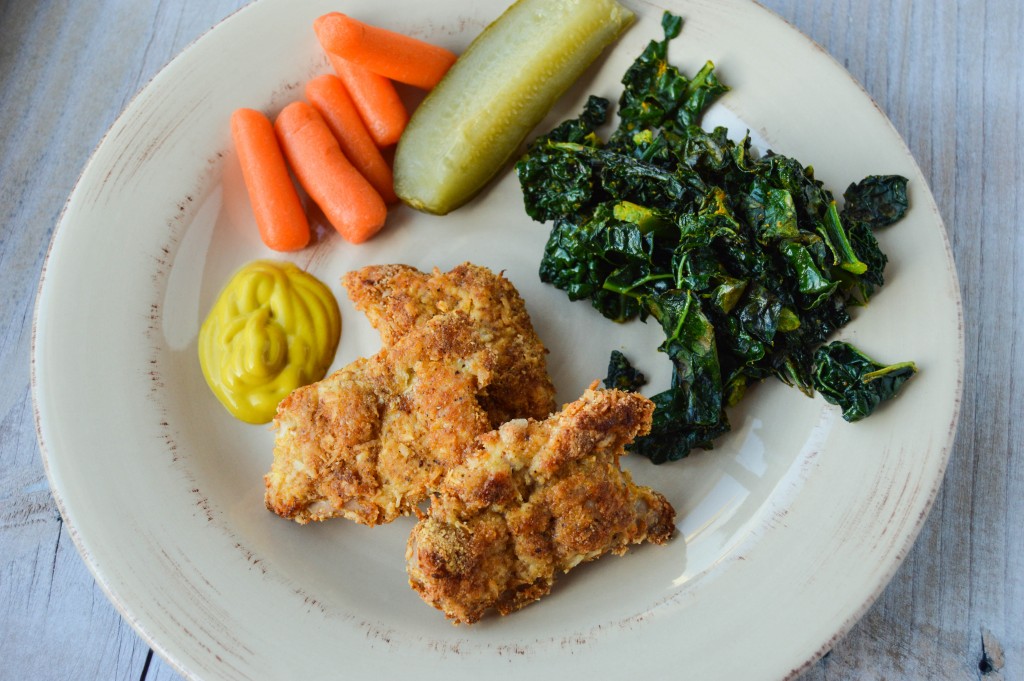 I ate dinner around 7:00, and it was everything and more that I was hoping it would be.  I ate Whole 30-compliant baked chicken tenders dipped in mustard.  On the side I had sautéed kale in coconut oil, a pickle spear, and baby carrots.  I am pretty obsessed with these chicken tenders, and I'm sure I will be for quite some time!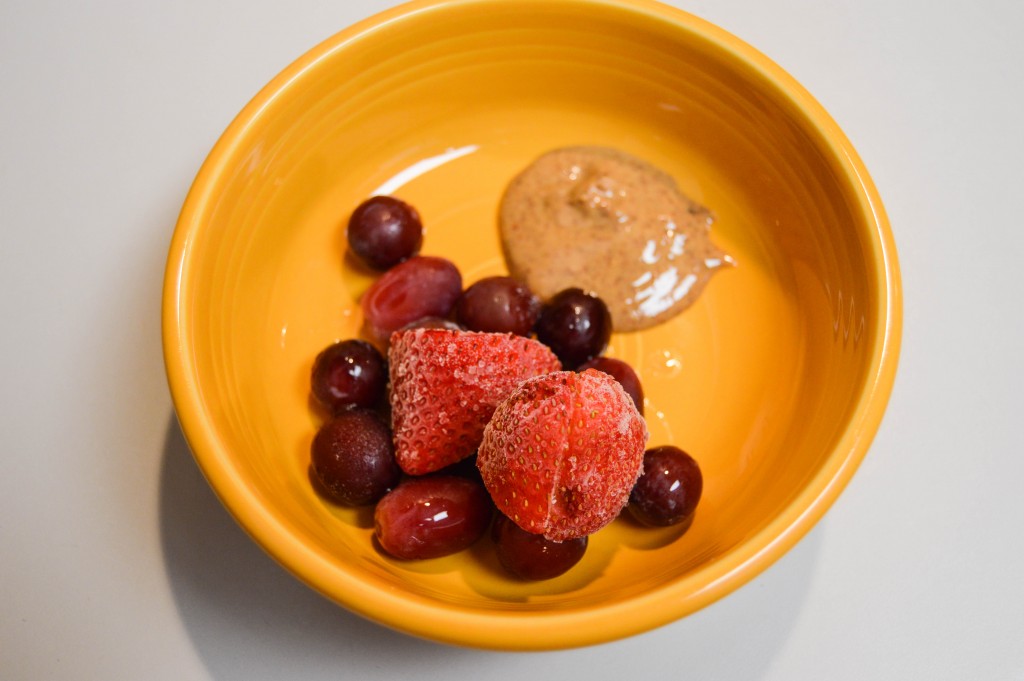 By the end of the evening, I was craving a sweet treat.  I am really trying to reduce my snacking, but I truly felt like I could not go ten more hours without food.  I chose some frozen grapes and strawberries that I dipped into almond butter.
I have to say that I am most definitely not sad about my latest Whole 30 eats.  I think this day is proof that the Whole 30 does not have to be miserable.  Do I get to eat everything that I want to eat?  No.  But I still get to eat A LOT of what I want to eat!
Check out a day of Whole 30 eats! #wiaw #Whole30
Click To Tweet
What is one thing you ate this past week and cannot wait to eat again?