Happy Monday to ya!  While you are reading this, I am probably making the five-hour drive back to Nebraska this morning.  It is always rough rolling into work at noon after driving five hours because driving makes me so exhausted, but it's worth it to have an extra night back home!
I had a wonderful weekend spending time with my family, friends, Jeremy, and my puppy dogs.  This, my friends, is small town Iowa:
Weekend Happenings in Iowa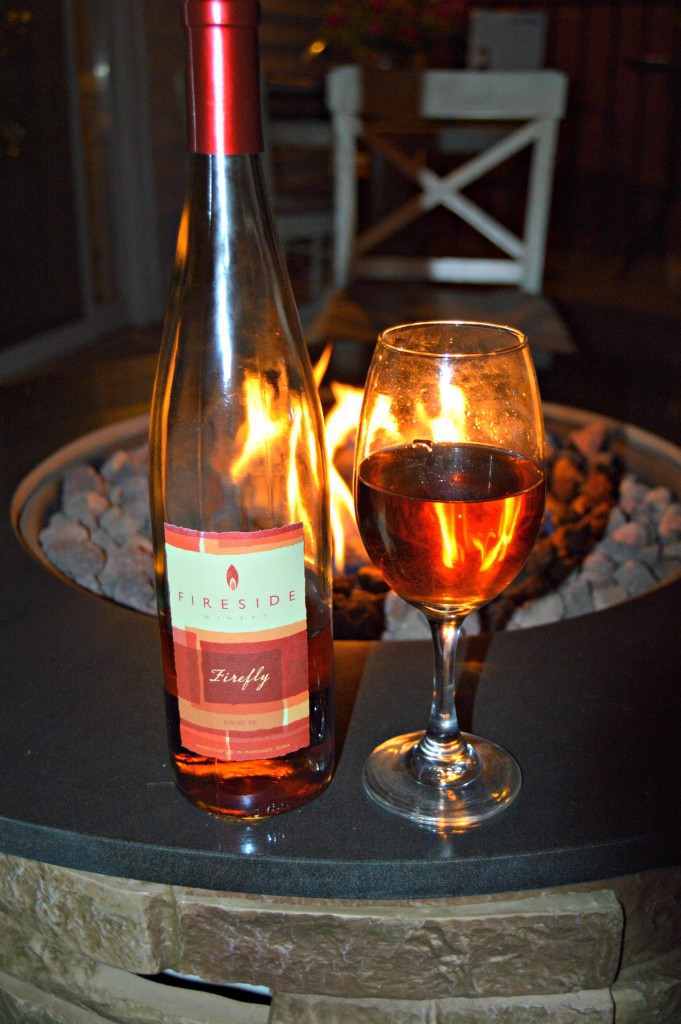 I got into town around 6:30 and Jeremy and I headed over to our friends' house.  Eric and Ashley have a killer back deck with a gas patio fire pit.  It was a rainy night so we all sat fireside and drank wine and beer.  Jeremy hooked me up with some Fireside wine (how fitting), and I was able to try several new-to-me varieties.  This Firefly was my favorite of the three bottles we opened.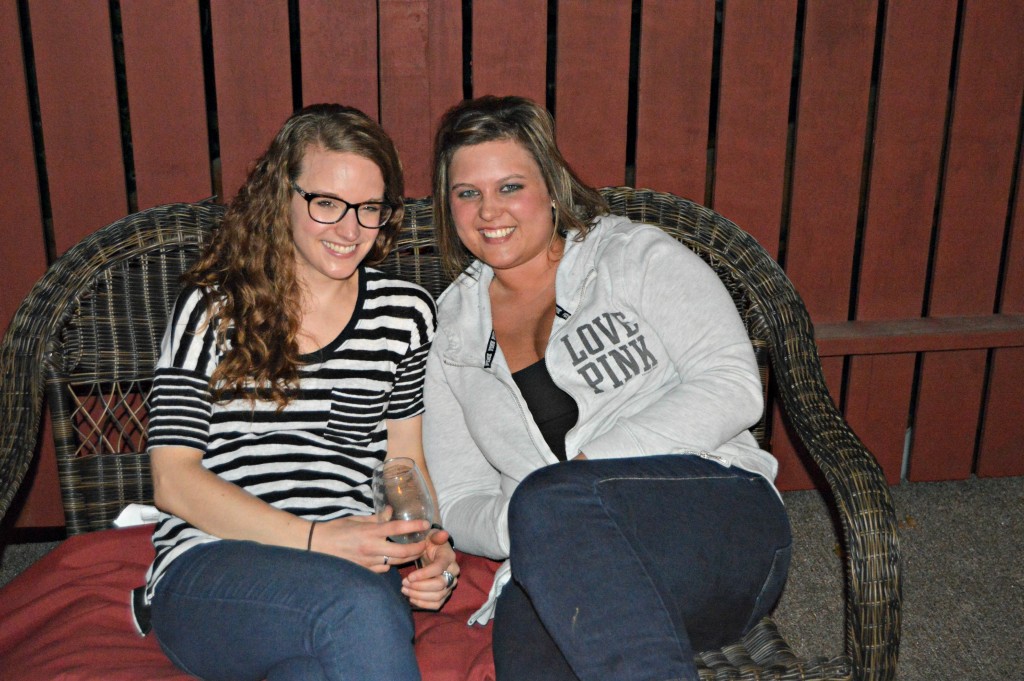 Ashley was my wine drinking partner.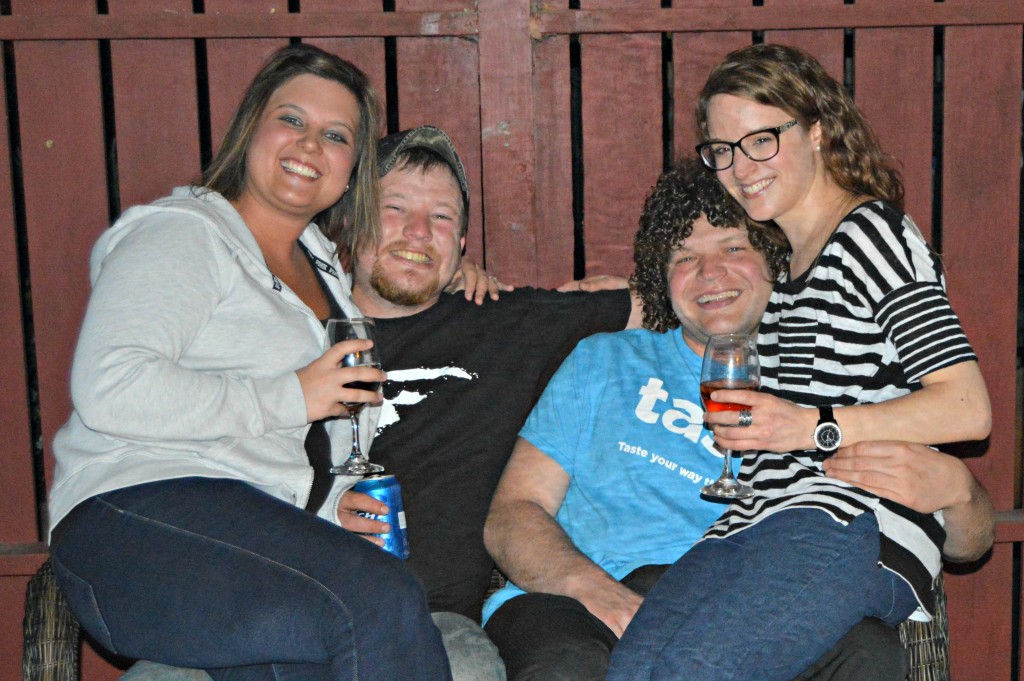 We tried getting a shot of the four amigos, but Eric was a bit of a cheeser in all of the pictures!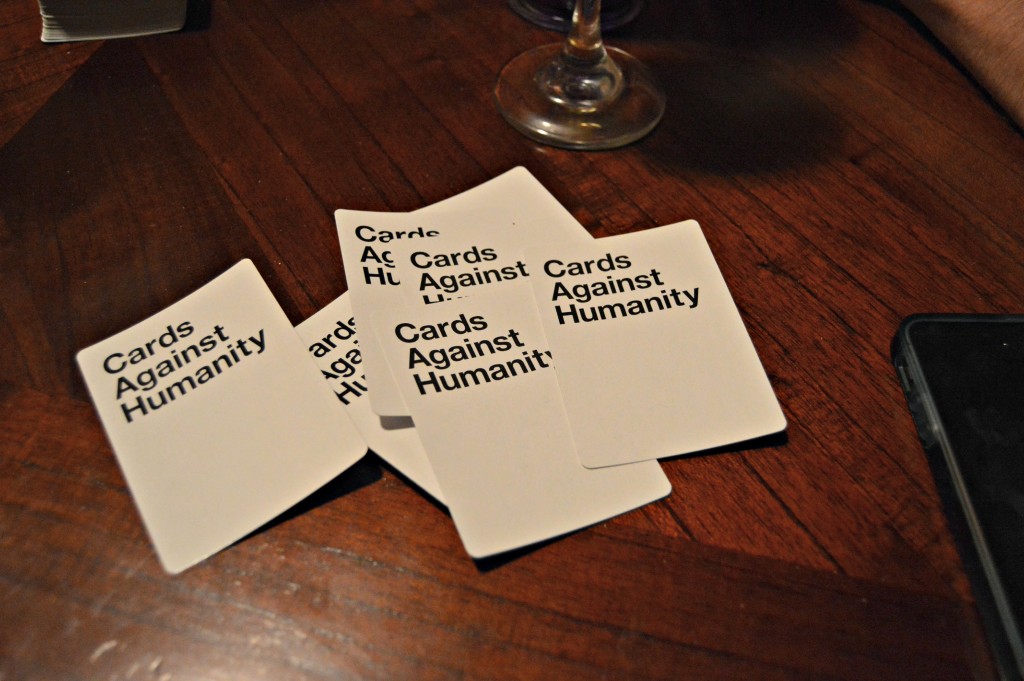 We eventually made it inside a little after midnight to play some Cards Against Humanity.  That game never ever gets old.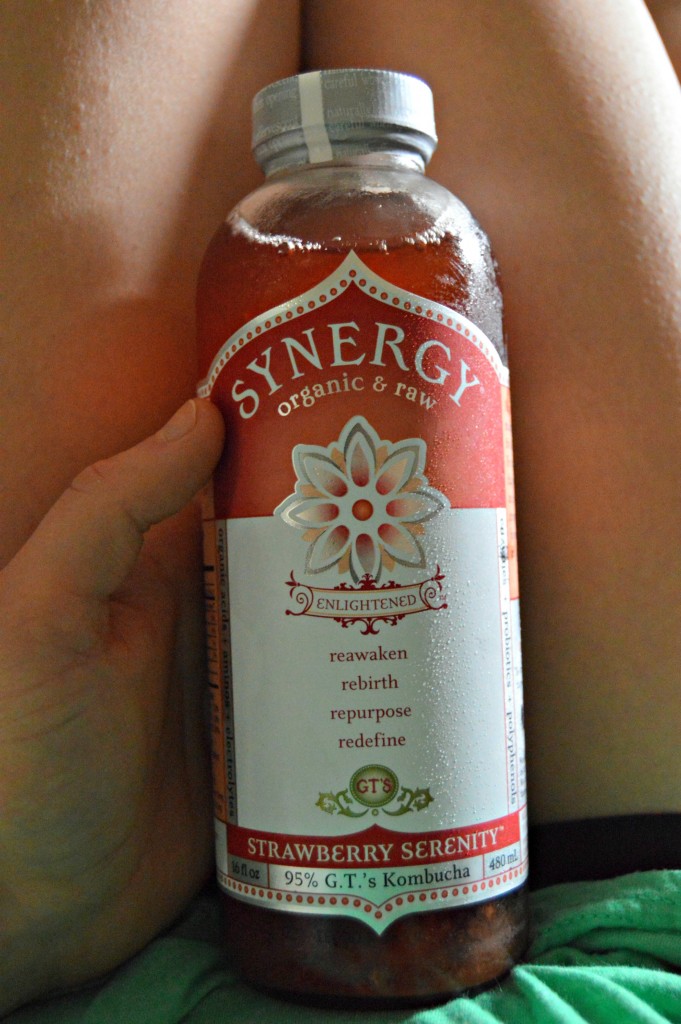 Jeremy and I woke up around 11:00 on Saturday morning.  After being out until 2:45 the night before, we were tired.  Being awake past 10:00 at night normally does not bode well for me.  Neither does drinking a lot of wine.  We both woke up with headaches, though I am grateful because I could have felt much worse.  I started out my late morning with a strawberry kombucha.  Kombucha is definitely a pretty darn good hangover cure.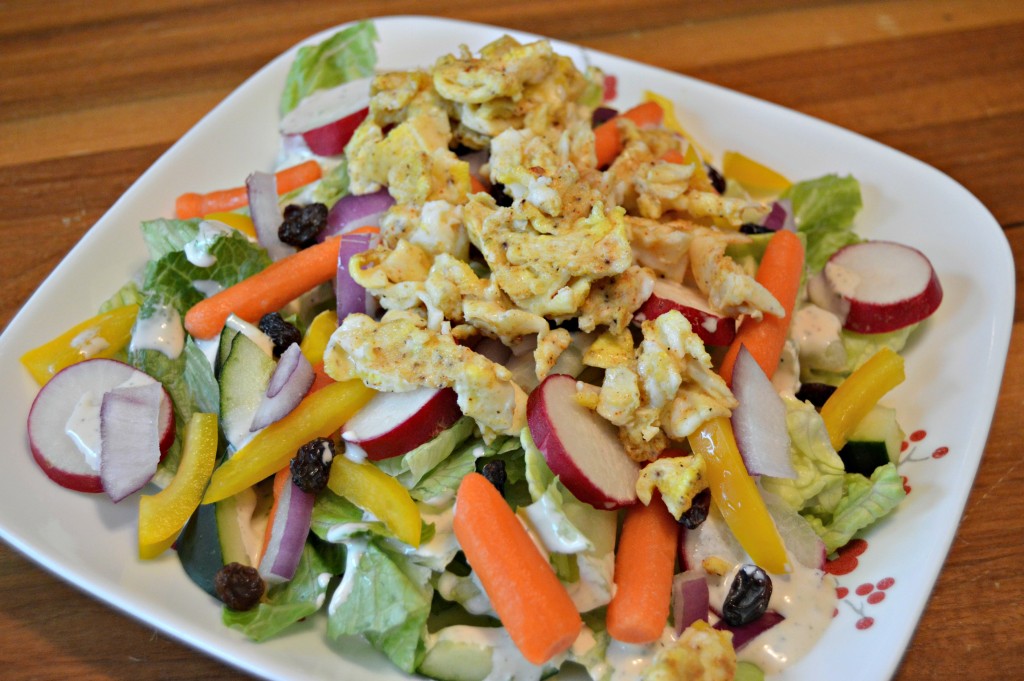 Once I felt like eating food, I made myself a super random salad for a late lunch.  In the mix was Romaine lettuce, onions, cucumbers, radishes, carrots, yellow peppers, raisins, scrambled eggs (weird, but good), and homemade ranch dressing.  It felt so good to get plenty of veggies in after a night of being not so kind to my body.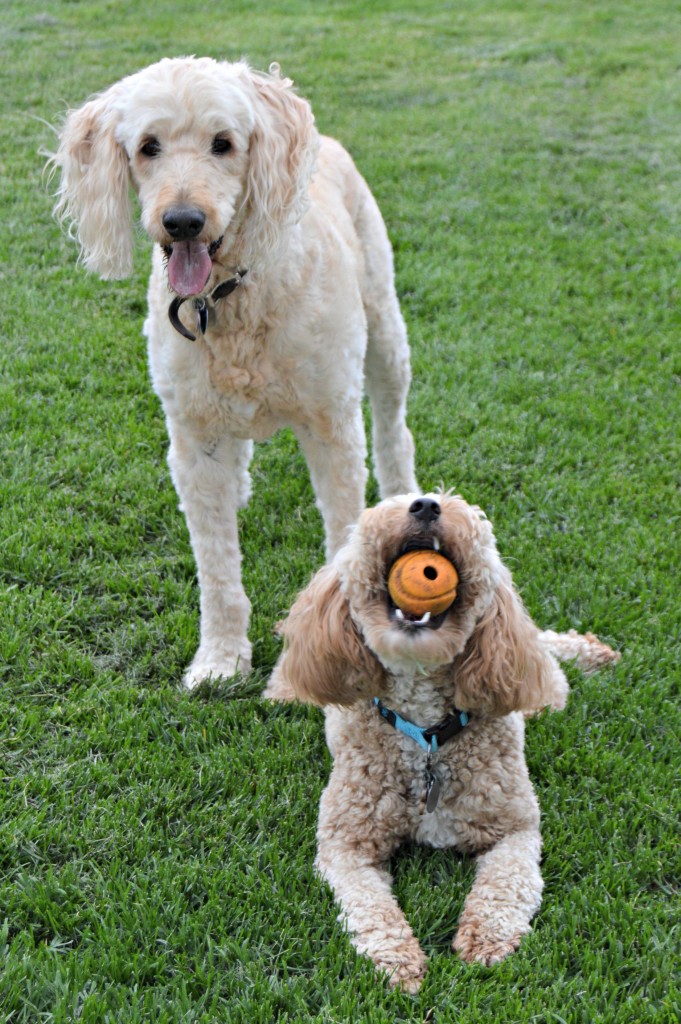 I spent the afternoon hanging out, watching movies, relaxing, and spending time with my puppy dogs.  Ruby thinks she's so special when she plays keep away from Sadie.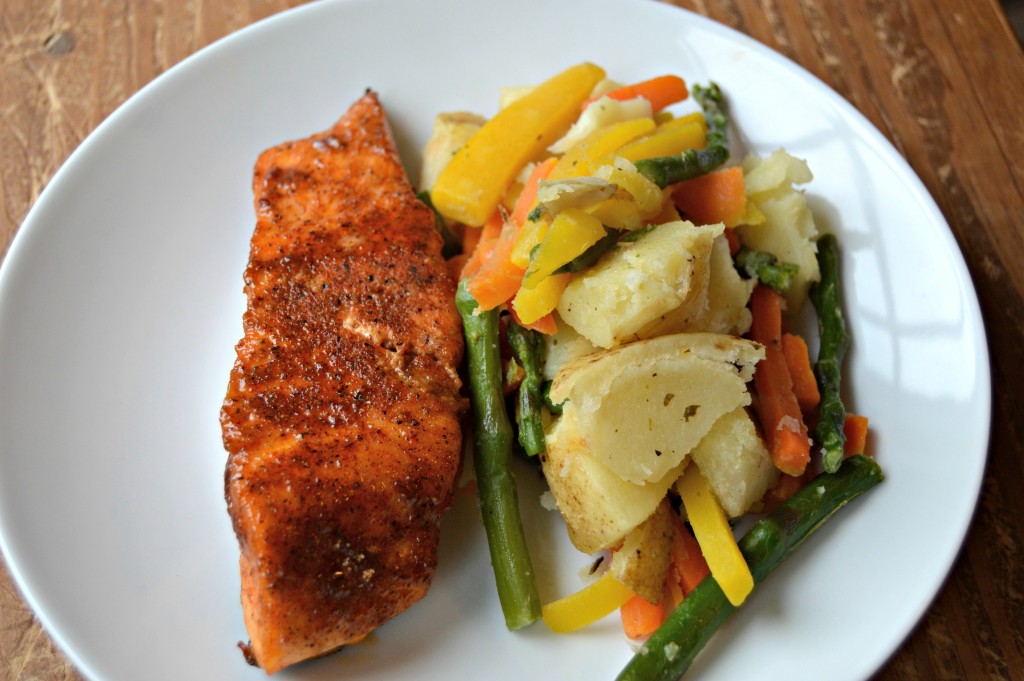 The first move Jeremy and I watched was Big Eyes.  We both really enjoyed it.  I have to say that it is one of my favorite movies that I have seen in a while.  After the movie was over, we got to cooking.  We made BBQ spice rubbed salmon and served it alongside some super tasty veggies.  This meal was perfection.
I then (sort of) forced my mom to take our picture.  Every time that I am home, we take this identical picture in the exact same spot.  I am proud to say that my mom's use of the DSLR camera is improving, too!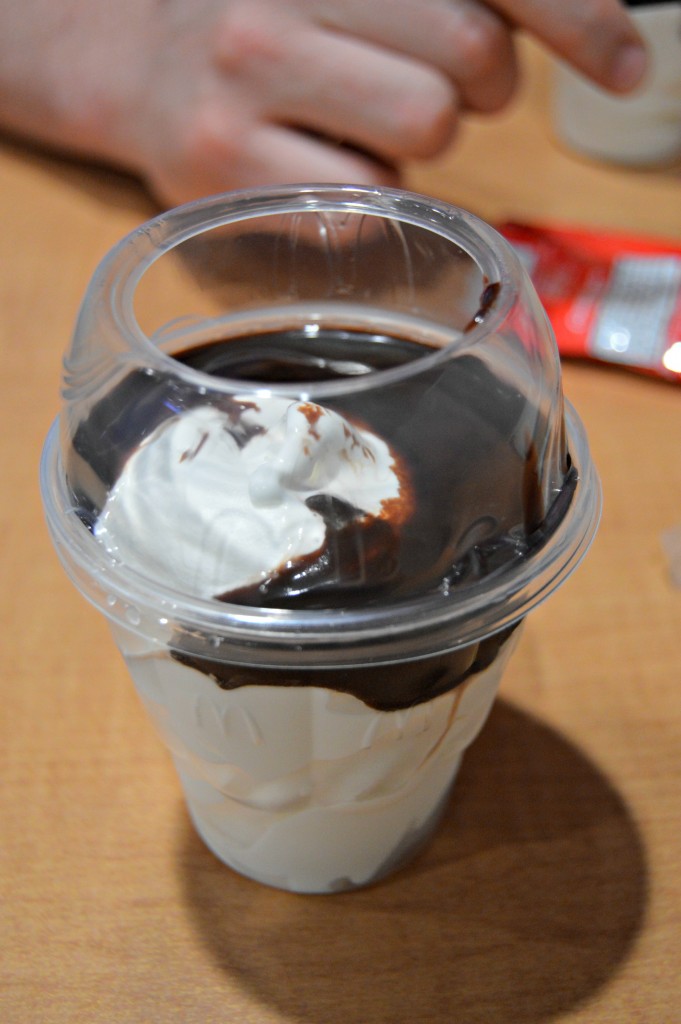 When 8:00 rolled around, Jeremy and I were both craving something sweet after a day of healthy food.  I originally wanted some coconut milk ice cream, but my hometown is a little too small to carry it at the grocery store.  Instead, we settled for sundaes at McDonald's.  I cannot even remember the last time I purchased food from McDonald's, but I felt safer ordering something from there since they have a detailed ingredient list on their website and I could be pretty certain it was gluten-free.  Jeremy chose a caramel sundae, while I went with the hot fudge version.  It was just as delicious as I remember it being back in my high school days.
We ended our night by watching This is Where I Leave You, which we both enjoyed.  I did not think it was quite as good as Big Eyes, though.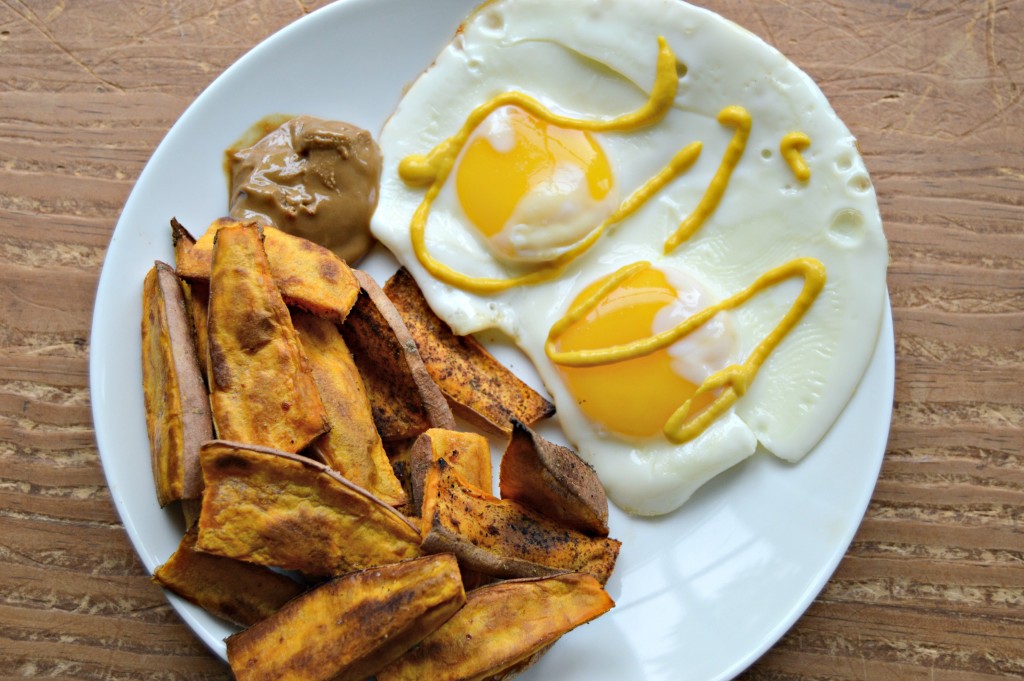 It was another lazy morning for us on Sunday.  We rolled out of bed around 10:00.  I cooked myself a tasty, savory breakfast using everything that I was craving.  I fried two whole eggs in coconut oil and topped them with a bit of yellow mustard.  I also baked up sweet potato fries and dipped them in Sun Butter.  I cannot wait to make this breakfast a million times more.  It'd also be pretty darn awesome for brinner!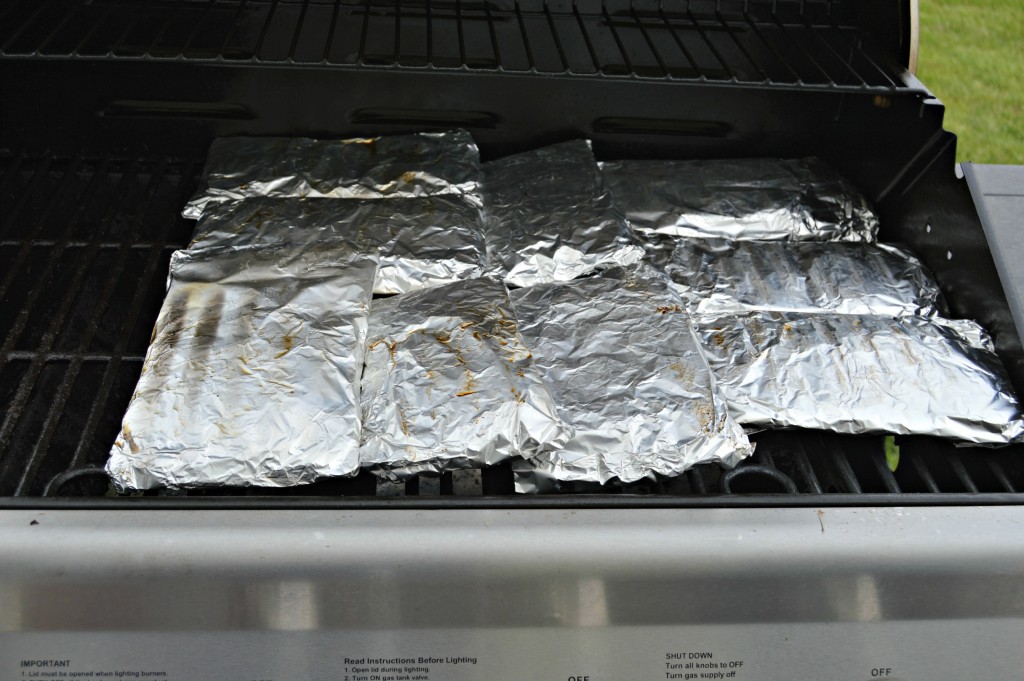 After spending hours and hours relaxing during the afternoon, my dad and I got to grilling!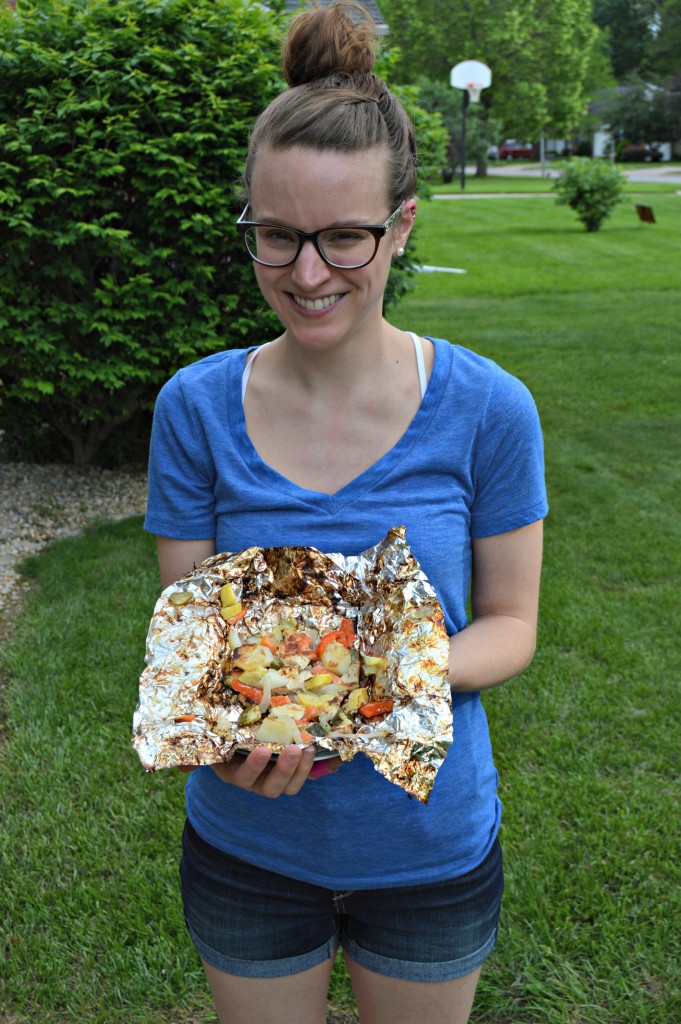 We whipped up some tasty and healthy chicken and veggie foil packets.  I was pretty darn excited about making foil packets for the first time.  I learned from the best!
In the mix was chicken, onions, carrots, red peppers, potatoes, zucchini, and summer squash in a lemon/Dijon marinade.  It was delicious!  We also ate some of my favorite summer berries on the side.  This dinner made me even more excited about the fact that summer is right around the corner.
I hope y'all had as great and relaxing of a weekend as I did.  Let's make this a fast Monday!  Just remember, most of us have a three-day weekend to look forward to after these five days of work!
What were you up to this weekend?
What is your favorite thing that you ate?