Happy Monday!
Okay, let's be honest.  That "happy" part is totally fake on my part.  I had a great weekend and I am extremely sad that it went by so quickly.  While I have a shorter day at work today (thinking of the positives), I also have a five hour drive to get there (not so positive).  Leaving home after being back with my family and friends is always so difficult, but at least this time I can leave remembering that I'll be back for Christmas in just a little over three weeks.  If anything can turn my Monday around for the better, it would be that!
Back to that "great weekend" part.
I spent five glorious days at home resting, relaxing, reading, watching TV/movies, shopping, cooking, and eating LOTS of deeelicious food with my family and friends!  Let's take a peek now shall we…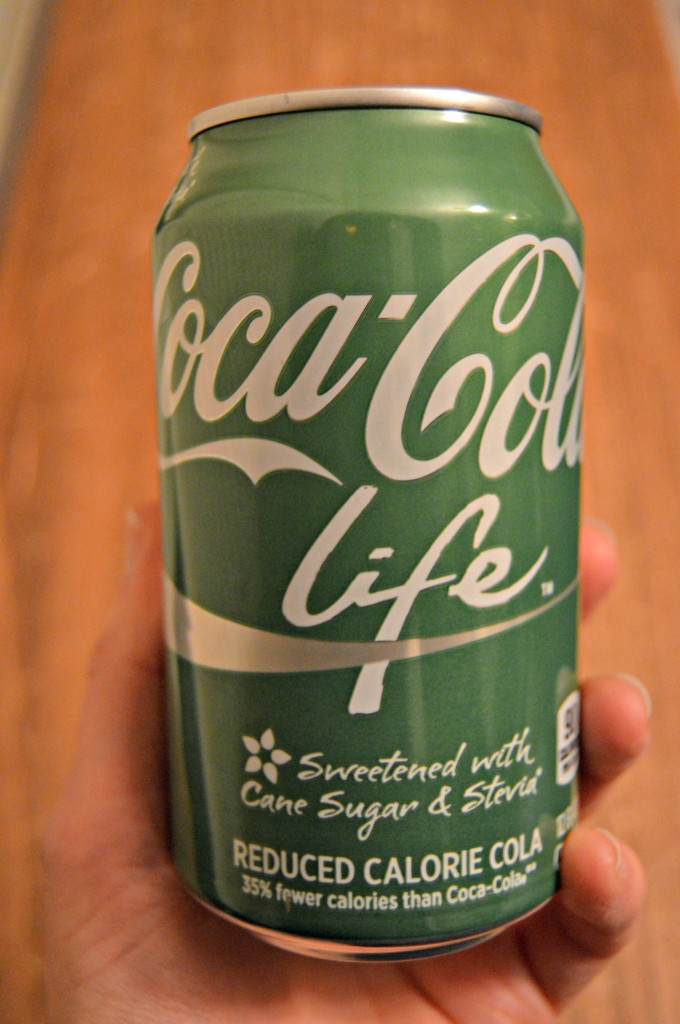 My weekend started out with a rather treacherous five hour drive home.  The last two hours of my drive were filled with dark, snowy skies.  I was almost in an accident with a truck and trailer that was fish-tailing across the road as I was passing him.  I majorly had to pee the whole last hour and a half but did not want to stop.  And I made it home later than my anticipated 6:00 arrival time.  Luckily, I made it safe and sound and had plenty of snacks and drinks to get me through the adventure.  I tried this new-to-me Coca-Cola Life that my boss gave to me (this is what happens when you are known for being a health freak).  It has been forever since I have had a regular Coke (I usually go with the Diet), but I thought this tasted really similar.  I would definitely drink it again when I am in need of a caffeine fix.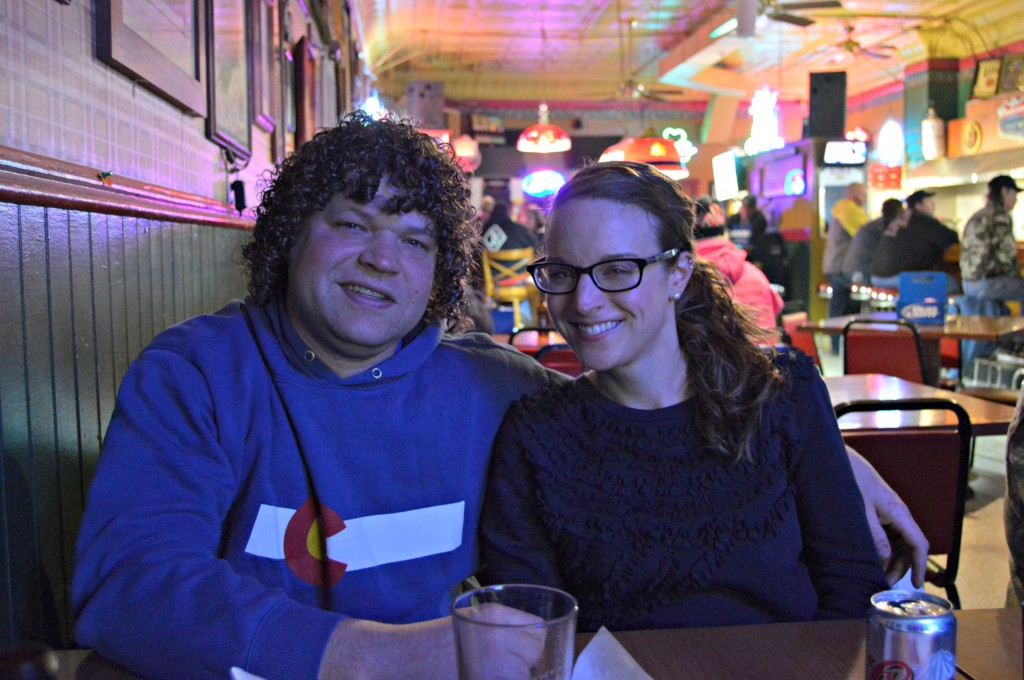 After my less than stellar drive home, I was majorly in need of a drink.  Jeremy came over after work and we met up with our good friends, Eric and Ashley, at a couple of local bars.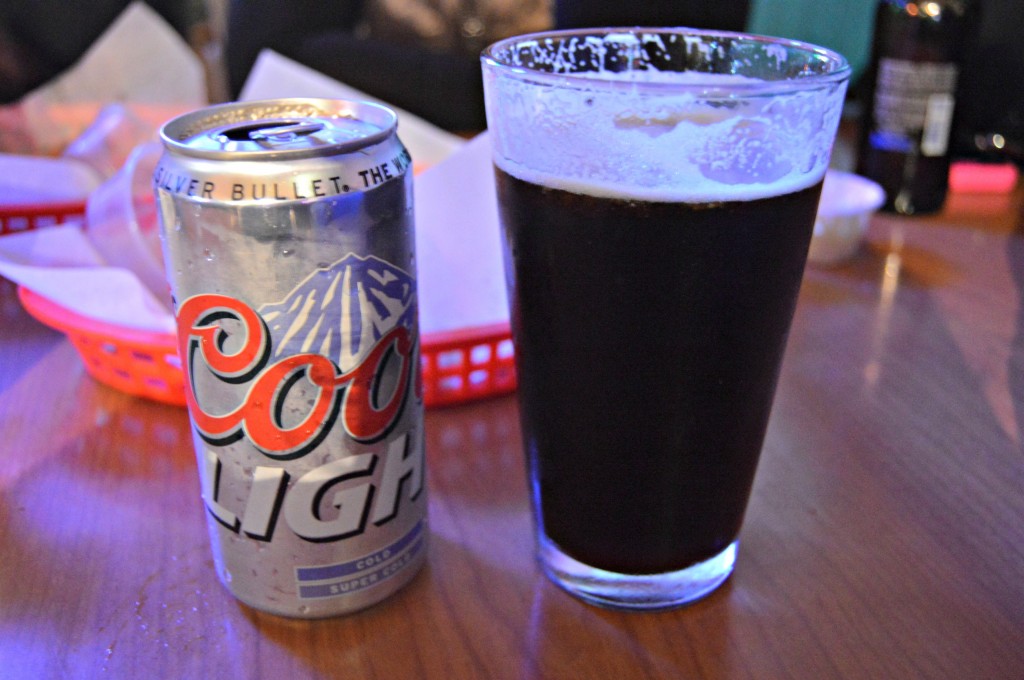 The contrast in our choice of drinks is almost laughable.  What can I say, I regularly go back to my tried and true Coors Light.  I did have a couple sips of Jeremy's beer, and I must say that I enjoyed it.  What is the world coming to when I like dark beer?
We are definitely old and didn't stay out too late.  We were home and in bed by 11:00.  This ended up being a good thing because I was up at 6:30 on Thanksgiving morning, at the grocery store by 7:30, and back in my parents' kitchen cooking by 8:30.  For the heads up, forgetting to bring your food processor home will inevitably result in the mess pictured above.  I had planned to make my Vegan Pumpkin Pie, but the standard mixer just wasn't cutting it.  I was super disappointed that this went to waste, but nobody wants a clumpy pumpkin pie!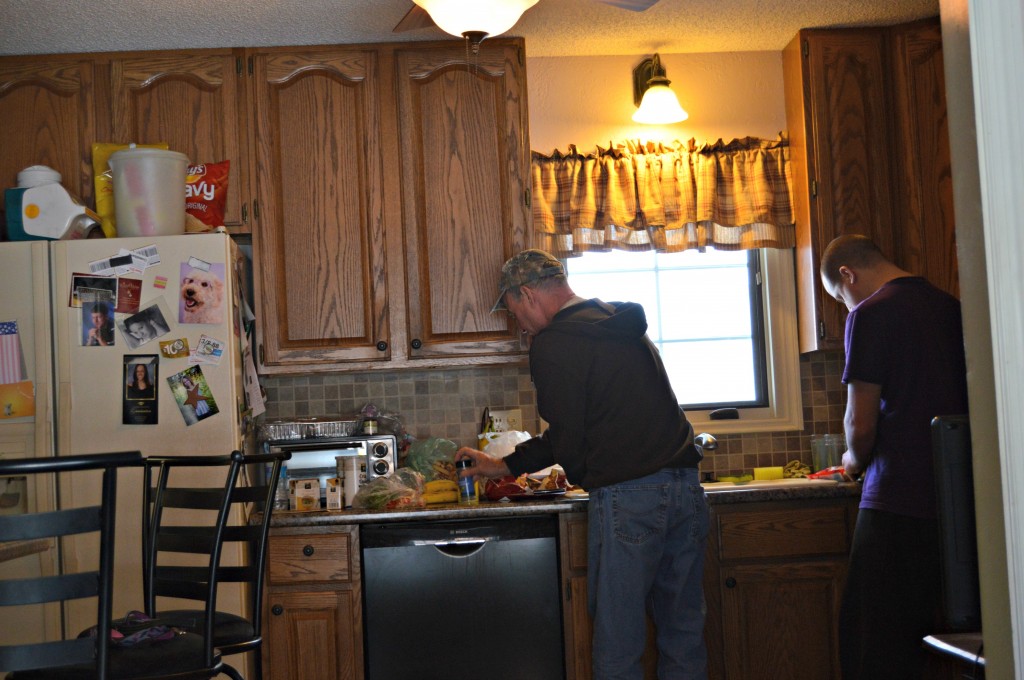 I wasn't the only one cooking up a storm Thursday morning.  While I stuck with the majority of the side dishes, my dad made pumpkin pies and he worked on a team with my brother to prepare the turkey.  Obviously I left the meat-cooking to them!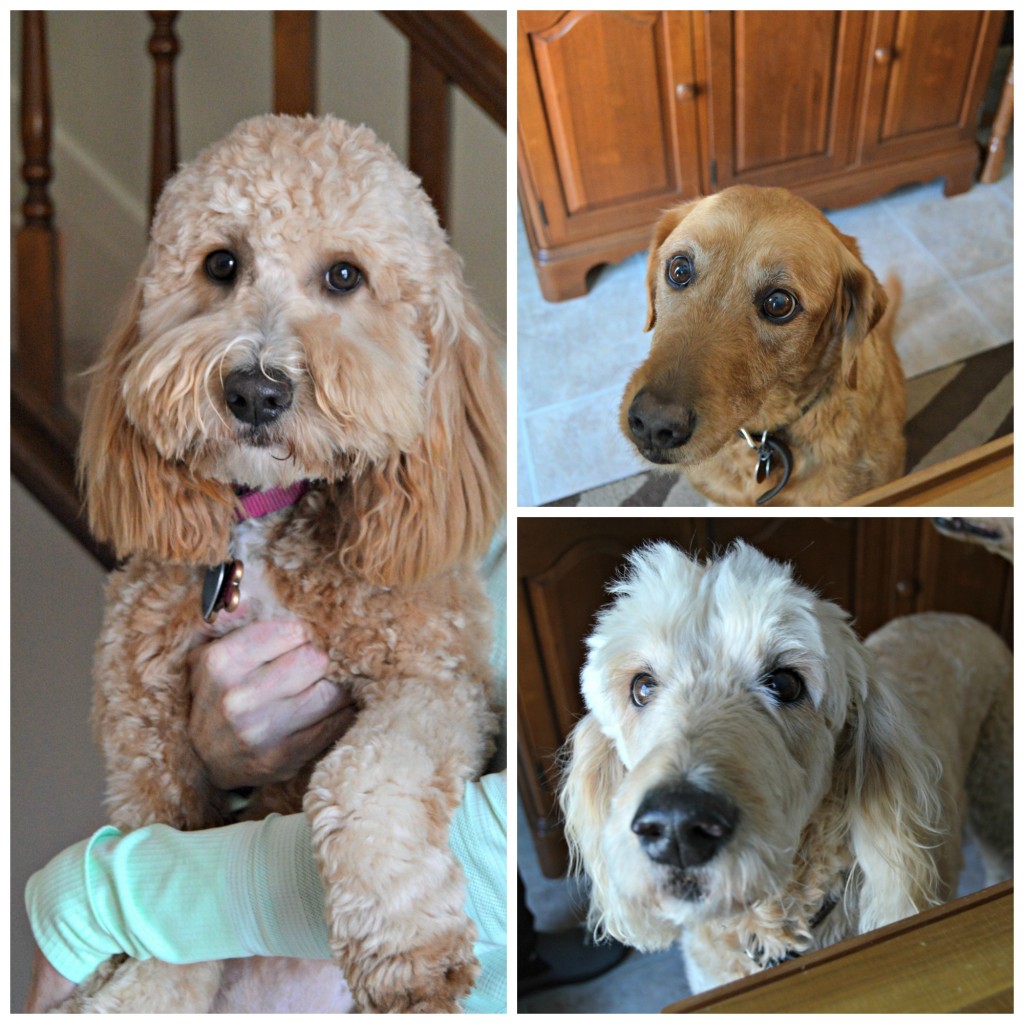 When I was not cooking or looking at Black Friday ads (and somehow convincing myself to spend $600 on a much-needed brand new laptop), I was spending time with these angels.  There is nothing better than doodle dog noses in your face!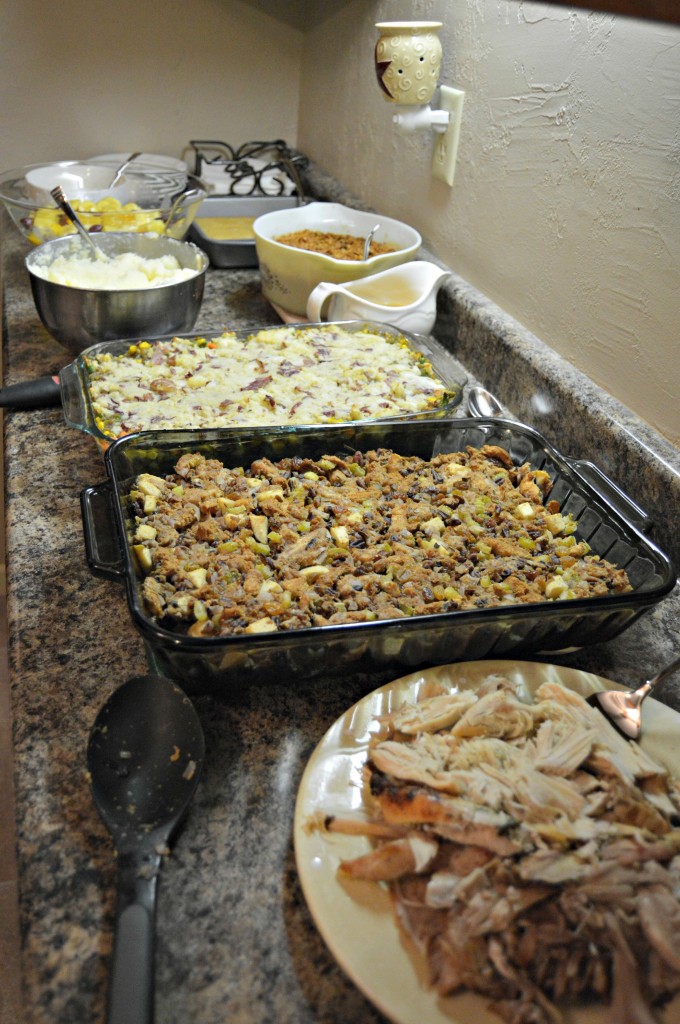 Thanksgiving dinner was served just a little after 5:00.  This was our spread.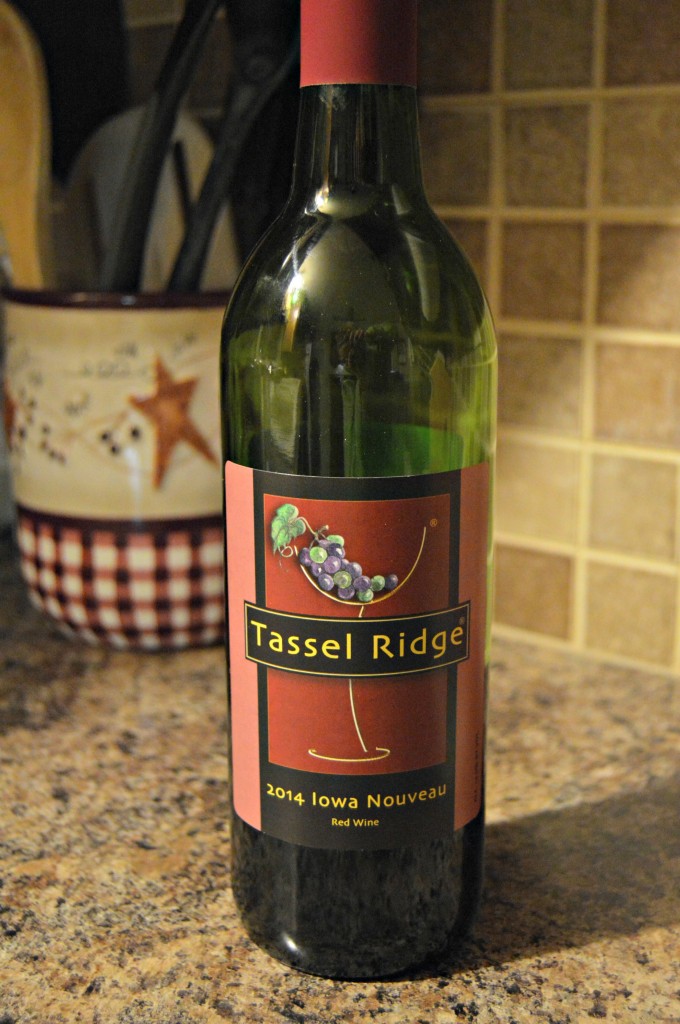 Some wine also happened.  I am normally a beer person, but every once in awhile I find a red wine that I like.  Tassel Ridge is an Iowa winery, so I loved it even more for that.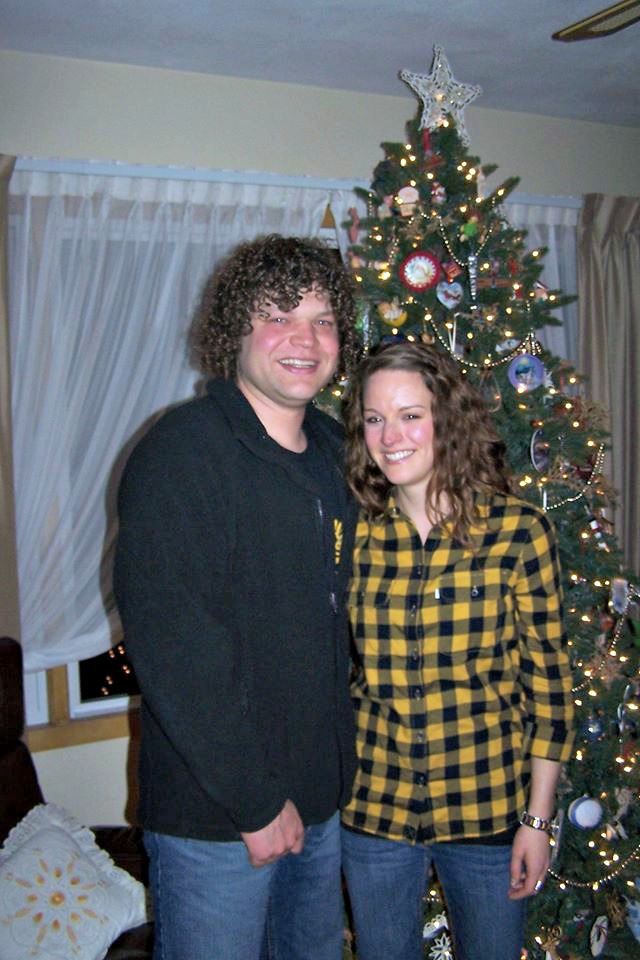 Friday morning consisted of Black Friday shopping… online.  This was the first time that my mom and I did not go out to the stores, and I honestly did not miss it one bit.  On Friday night, Jeremy and I went out to eat with his mom's side of the family and then drank beer while playing cards.  It was a lot of fun, and I am already looking forward to spending time with them during Christmas.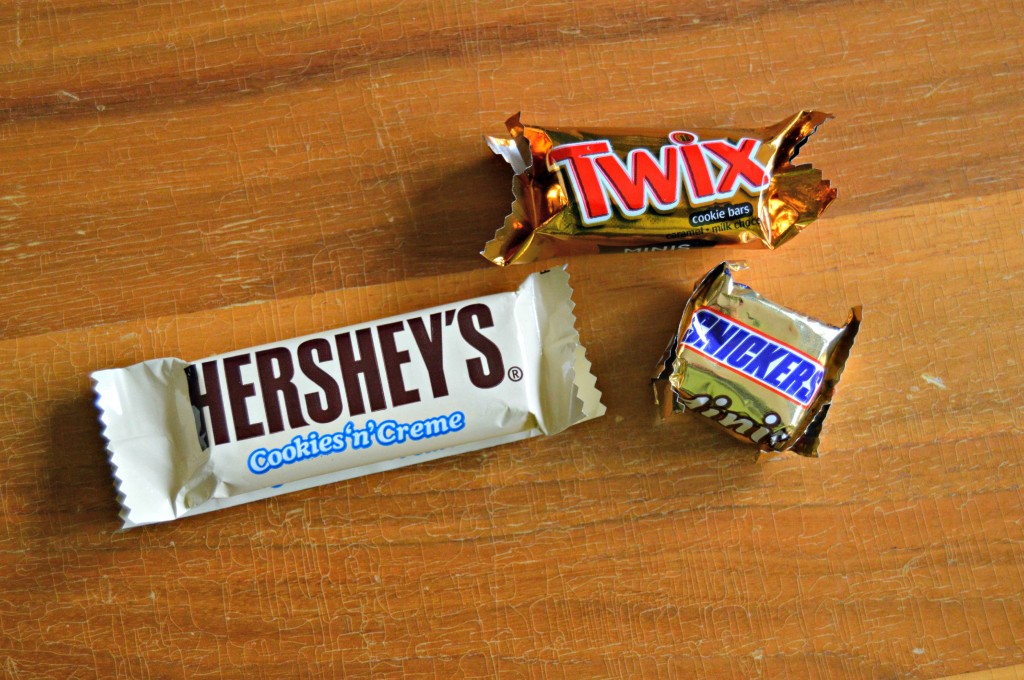 My Saturday was filled with relaxation and chocolate.  Both of these things are definitely two of my favorites!
I also took some time out of the day to partake in one of my favorite after Thanksgiving activities: decorating the Christmas tree!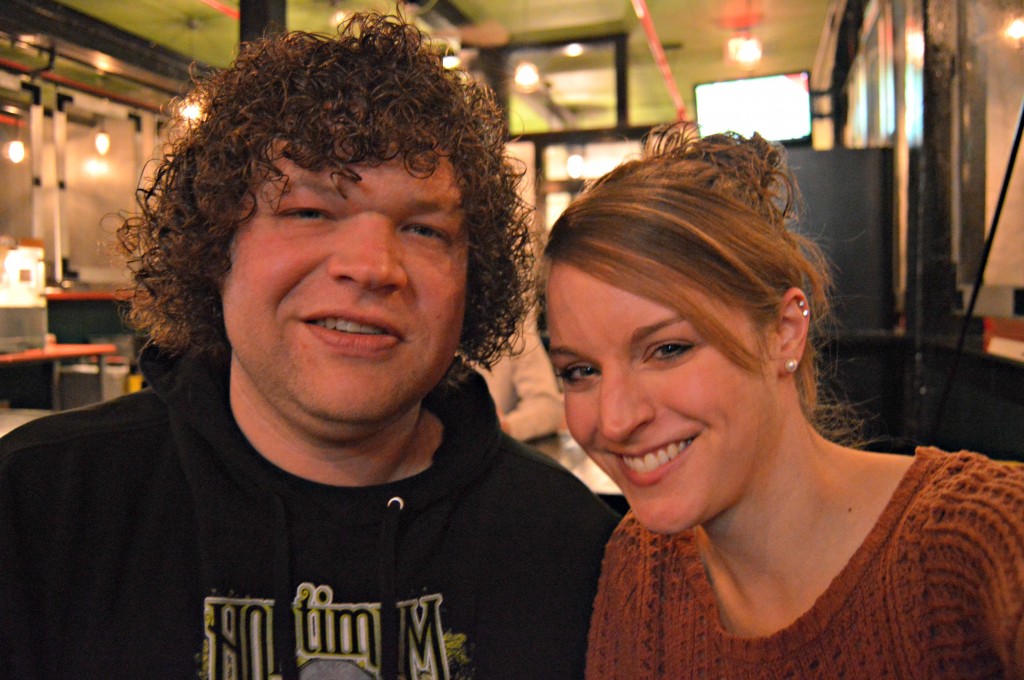 On Saturday night, Jeremy and I headed to our favorite restaurant back home: Motos Public House.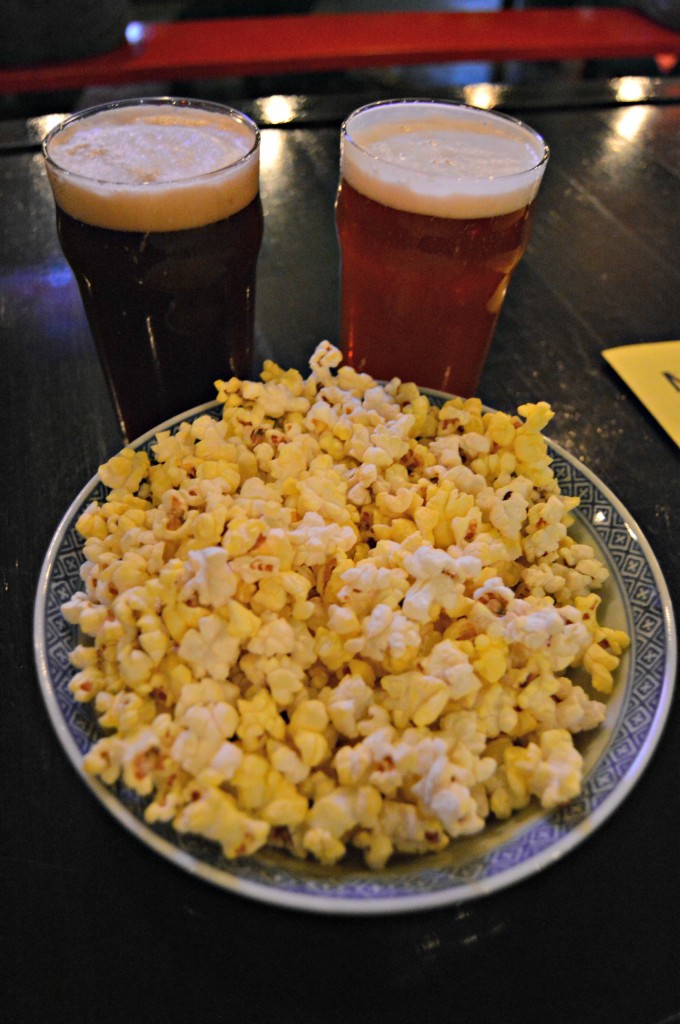 Motos is pretty  much the only local place that you can go to and find all vegetarian food (with amazing pizza), a decent selection of craft beer, and delicious bar popcorn.  I think it is pretty obvious why it is one of our favorite places.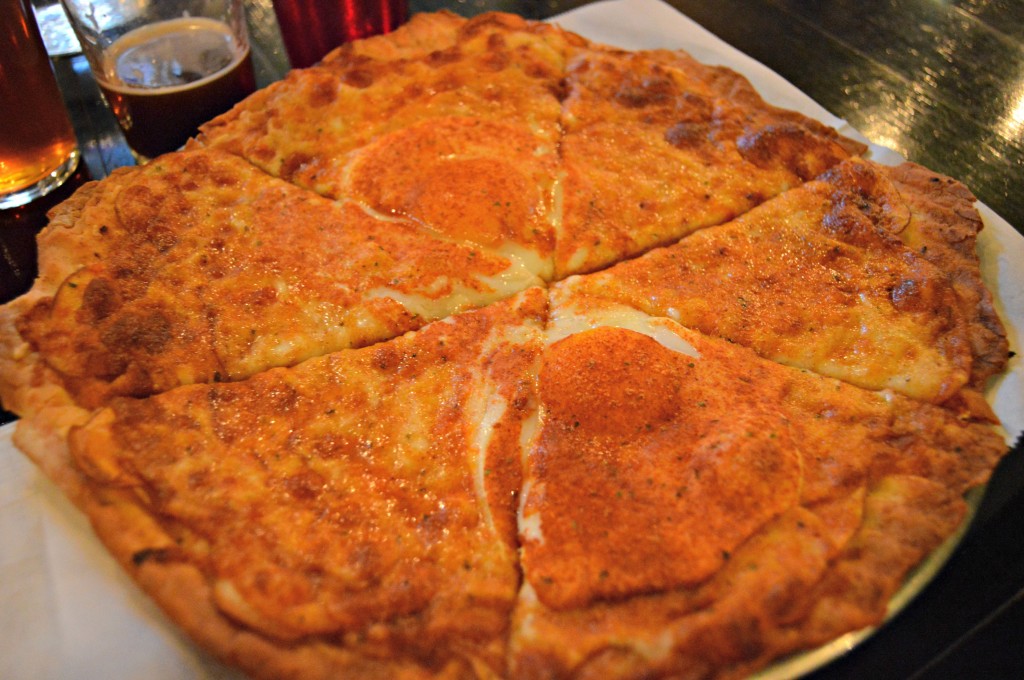 Aside from the beer and popcorn, we also ordered two pizzas.  We went with the staple pizza that we always order: the Cajun.  It has a garlic/butter sauce, Cajun seasonings (it is spicy!), potatoes, cheese, and two fried eggs.  Basically, it is truly awesome.  We both agreed that it is our favorite pizza… ever!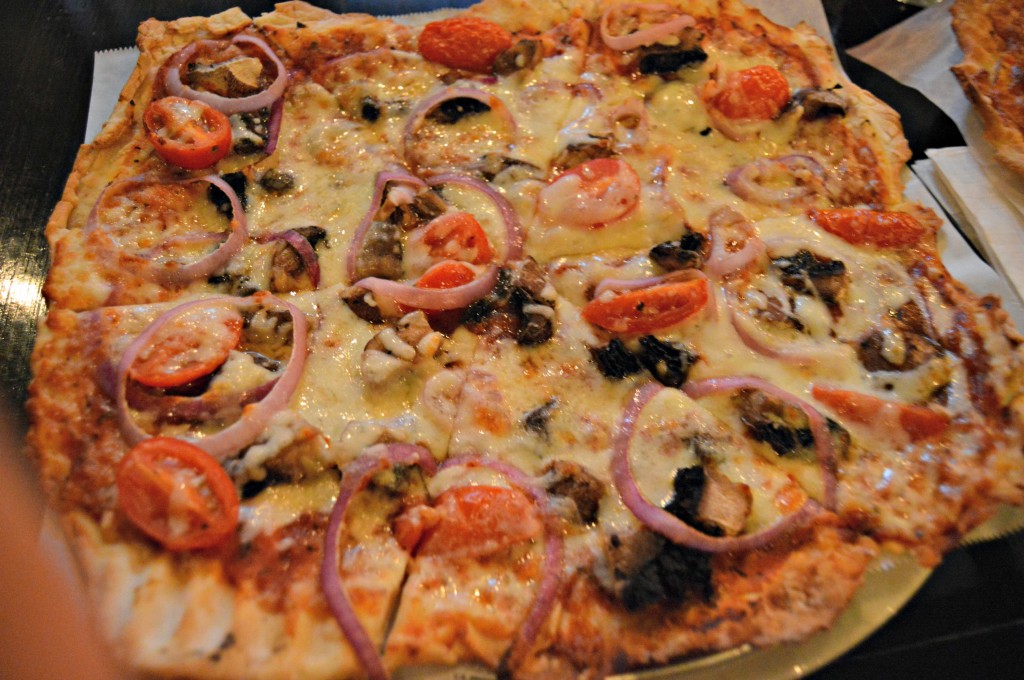 We also tried a new-to-us pizza with portabello mushrooms, onions, tomatoes, and cheese.  It was really good.  Also, can you tell I was in a hurry to eat?  I think half of my hand ended up in this picture.
That is all I have for ya!  Nothing much exciting happened on Sunday unless you count watching TV, napping, being lazy, and eating.  Trust me, I'm not complaining, but I'm thinking you don't care to see pictures of that!  All in all it was a truly fantastic Thanksgiving weekend that I did not want to end.
I am now off for my five hour adventure across the state of Iowa to get back to Omaha.  Wish me luck!