Hooooollly moly it has been awhile since I have written up a Friday Foodie Favorites post!  In fact, my last post was over a month ago.  That is just totally unacceptable!  I do think that I have a pretty good excuse, though.  With being gone on vacation for over a week and home for the Fourth of July holiday, I have been a busy bee and honestly have not been making a whole lot of new recipes (from other bloggers or my own).  Now that things are starting to quiet down a bit- if that is even possible during the Summertime- I have been putting some of my bookmarked recipes from all of you to use!  Today I have a couple of salad recipes, veggies burgers, and enchiladas coming your way.  Sounds pretty tasty, eh?
Friday Foodie Favorites: July 18, 2014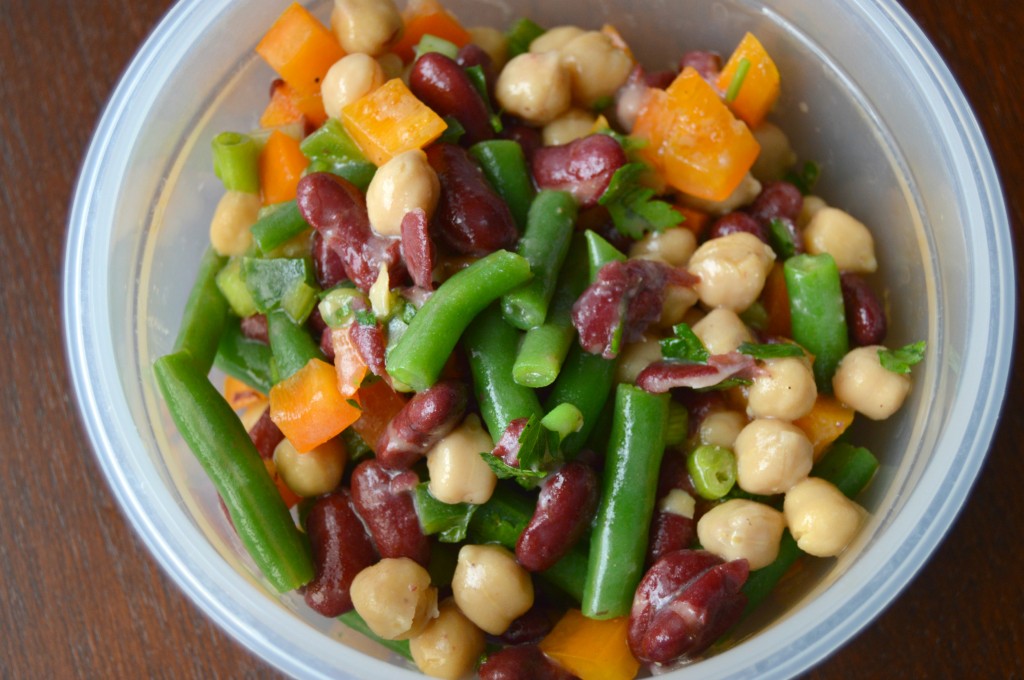 You can never go wrong with an Oh She Glows recipe from Angela!  I made her Speedy Three-Bean Salad for lunches at work and absolutely loved it!  It only took me about 15 minutes to throw this together and the best part was that it literally tasted better with age (though I wouldn't recommend keeping it in your fridge for longer than 4 or 5 days).  I loved the addition of orange peppers, too!  I ate my salad as a main meal, but this would definitely be a healthy and delicious side for any Summertime get-together.  There seem to be a lot of potlucks around this time of year so it is always nice to be able to bring a nutritious option.  Or at least I sure appreciate when I have some healthy choices!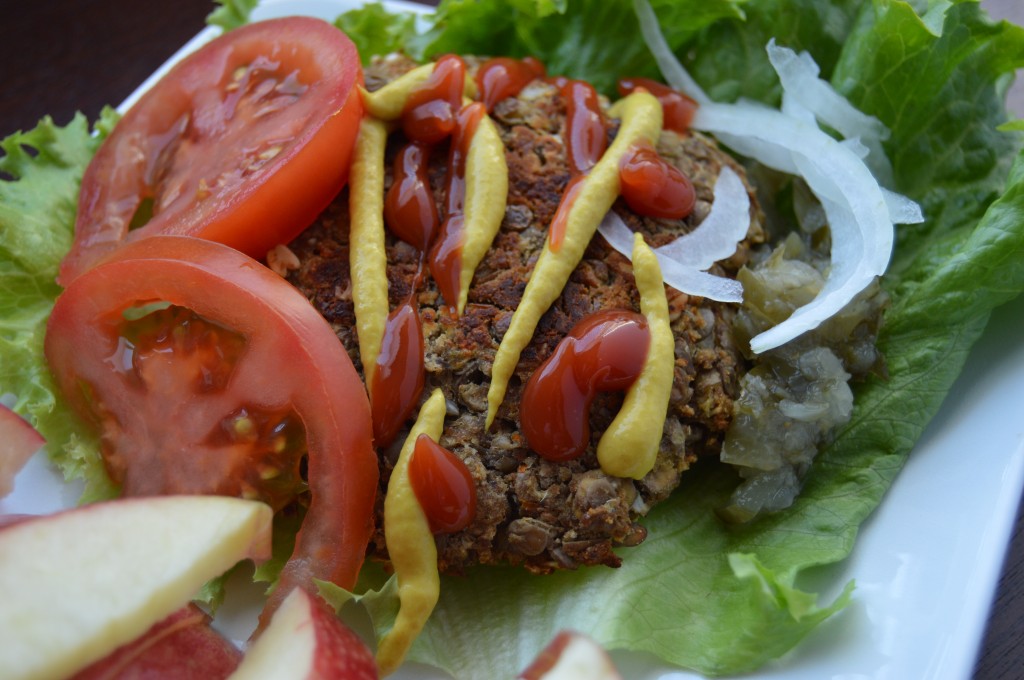 These were another product of Sunday food prep for the week!  I made Ginny's Spicy Green Lentil Burgers and ate them in burger form and on salads for both lunches and dinners.  These burgers were seriously delicious.  I loved that they contained lentils, sunflower seeds, oats, bread crumbs, veggies, and tons of delicious spices.  Talk about covering several food groups at once!  And do not be too concerned by the "spicy" title.  These had just enough spice to be delicious and flavorful, but were not overly hot.  I highly recommend serving them on a whole wheat bun, a lettuce "bun" (my favorite!), or as a salad topper.  I even used part of one for a breakfast "sandwich."  I have yet to find a way to serve these that was not delicious.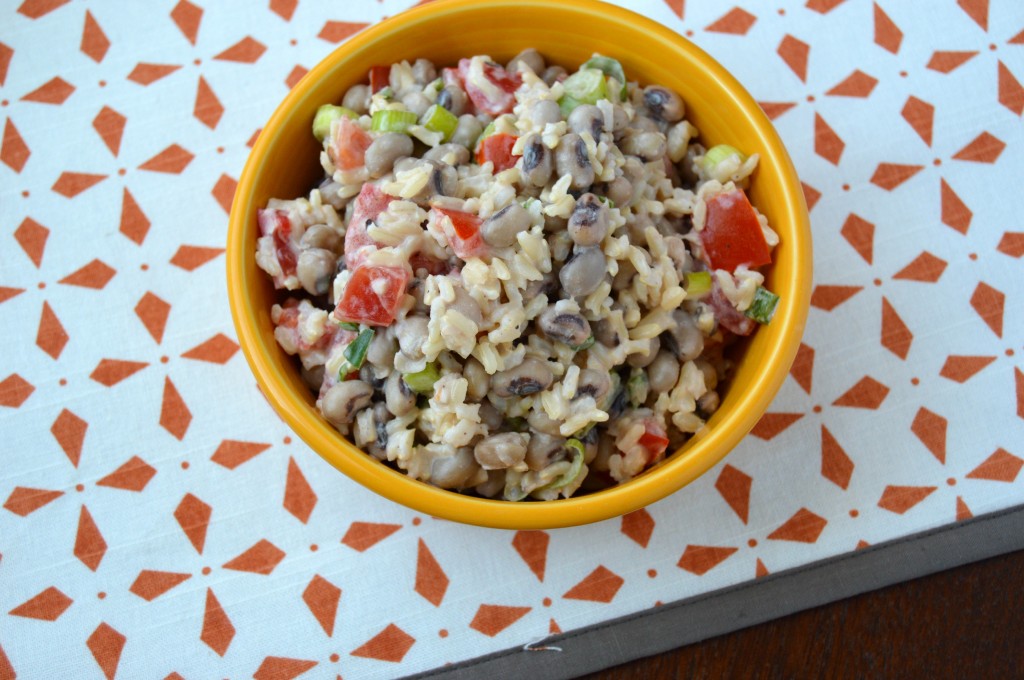 I am so obsessed with this Hoppin' John salad by Jenna right now.  My love for this dish makes perfect sense, really, considering I cannot get enough of black-eyed peas and fresh Summertime produce (especially tomatoes!). I followed Jenna's recipe exactly except I subbed in Vegenaise vegan mayo in place of the regular mayo and left out the cheese in order to make it vegan.  I happen to think that Vegenaise tastes better than regular mayo anyways, so I was totally pleased with the substitution.  I really did not miss the cheese at all either, though if you are a cheese lover then it would definitely be a nice addition!  I prepped up my batch of the Hoppin' John on a Sunday and ate it for lunch three days during the week.  I just ate it out of a bowl, but I am sure it would be great in lettuce cups, on rice cakes, or in sandwich form.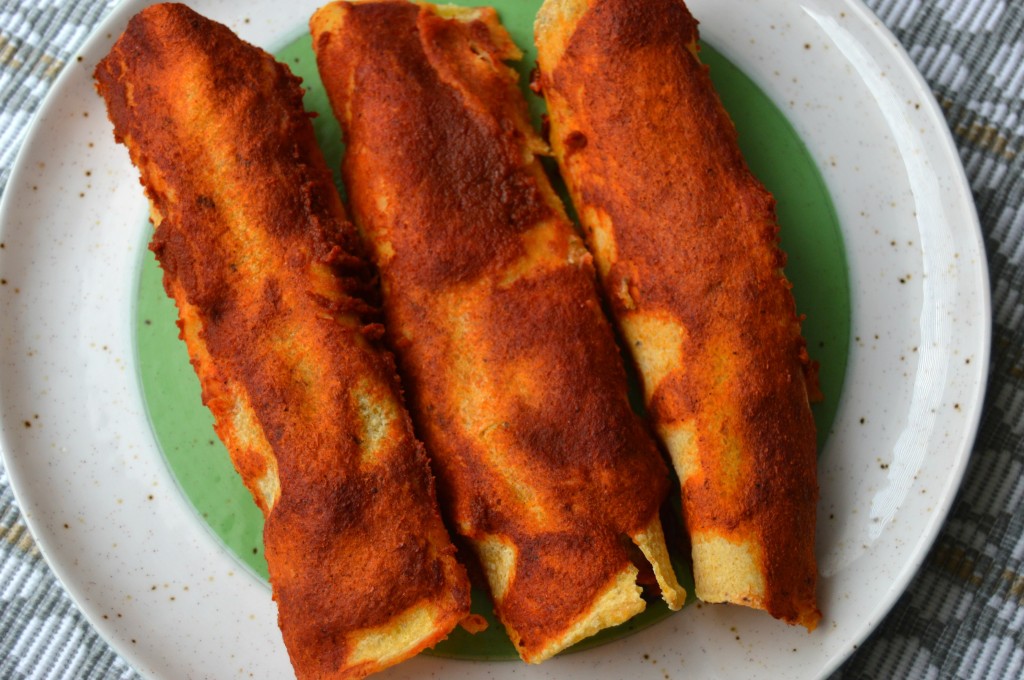 And finally… enchiladas!  I am never ever tired of Mexican food, especially tacos and enchiladas!  While these may not be the prettiest things ever, Alexis's Vegan Pinto Bean & Swiss Chard Enchiladas are awesome.  No seriously, they are really truly awesome.  I, unfortunately, was not able to find Swiss chard at Trader Joe's so I subbed kale in its place.  You can never go wrong with kale, right?  I am sure that spinach would be great in these too!  I loved that Alexis included cashews in this recipe in place of "cheese" and the spices were just right.  I froze half of my batch and cannot wait to dig into them again soon!  I have a feeling these are definitely going to be showing up rather frequently in my meal plans whenever I am craving Mexican food.
Two salads
One veggie burger
And tons of delicious enchiladas
I love everything about all four of these favorites.  You all make some darn good food!  Keep the recipes coming!
What is your favorite recipe that you have made recently (leave me the link!)?