This post about How to Throw a Baby Sprinkle or Shower Party is slightly less food-esque (though it will still make an appearance!), but it is too fun not to share!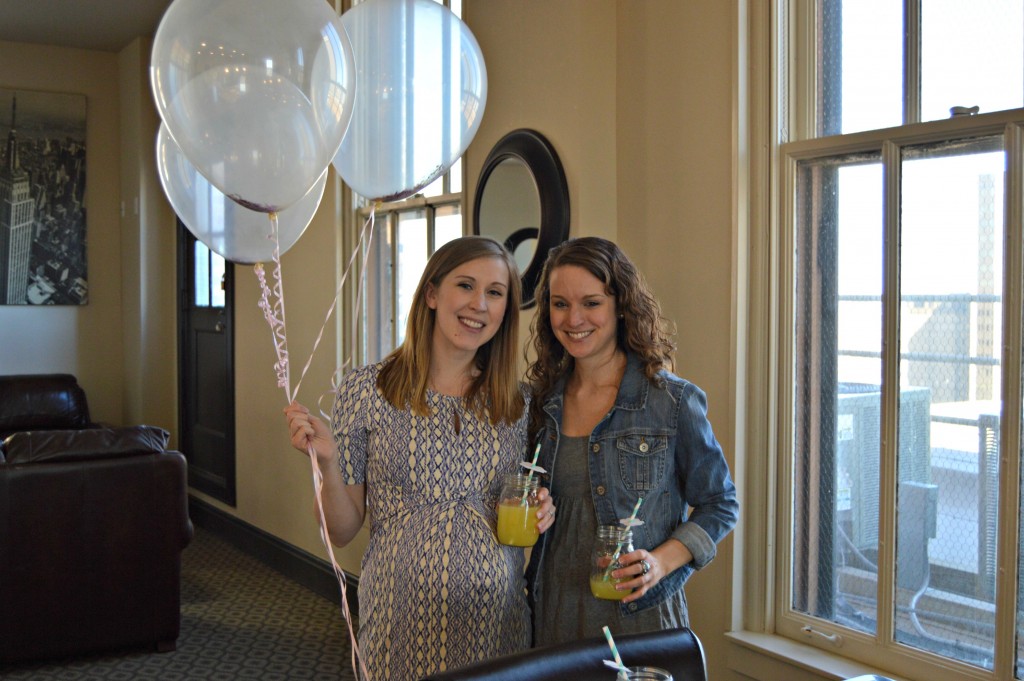 You may or may not remember my good friend, Joanna?  Ahh, who am I kidding.  She shows up on this blog an awful lot.  What you may or may not know, though, is that she is expecting her second sweet baby girl at the beginning of May!
Of course when our group of girlfriends all found out, we were thrilled for her and wanted to celebrate!  Erin came up with the fantastic idea of throwing her a "Baby Sprinkle."  I honestly had never heard of the concept, but our friend Jordan assured me that it was, in fact, a real thing.  After doing some research, we decided that the three of us would go for it.  None of us had ever thrown a Sprinkle before, but figured that if we worked together we would be able to throw Joanna a fun party to celebrate her new bundle of joy.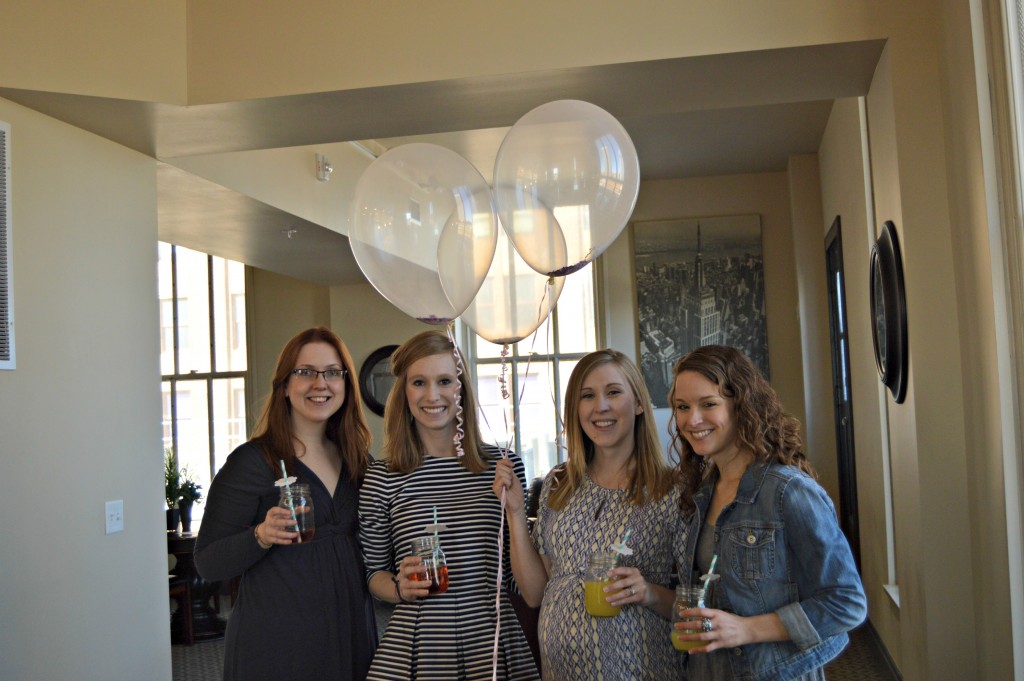 Since it was a first for all three of us, we certainly do not claim to be experts.  However, I'd say we were all happy with how everything turned out.  As a result, I thought it might be fun to share what went into planning and hosting the Baby Sprinkle so that you can do the same for a friend or family member, should the opportunity arise.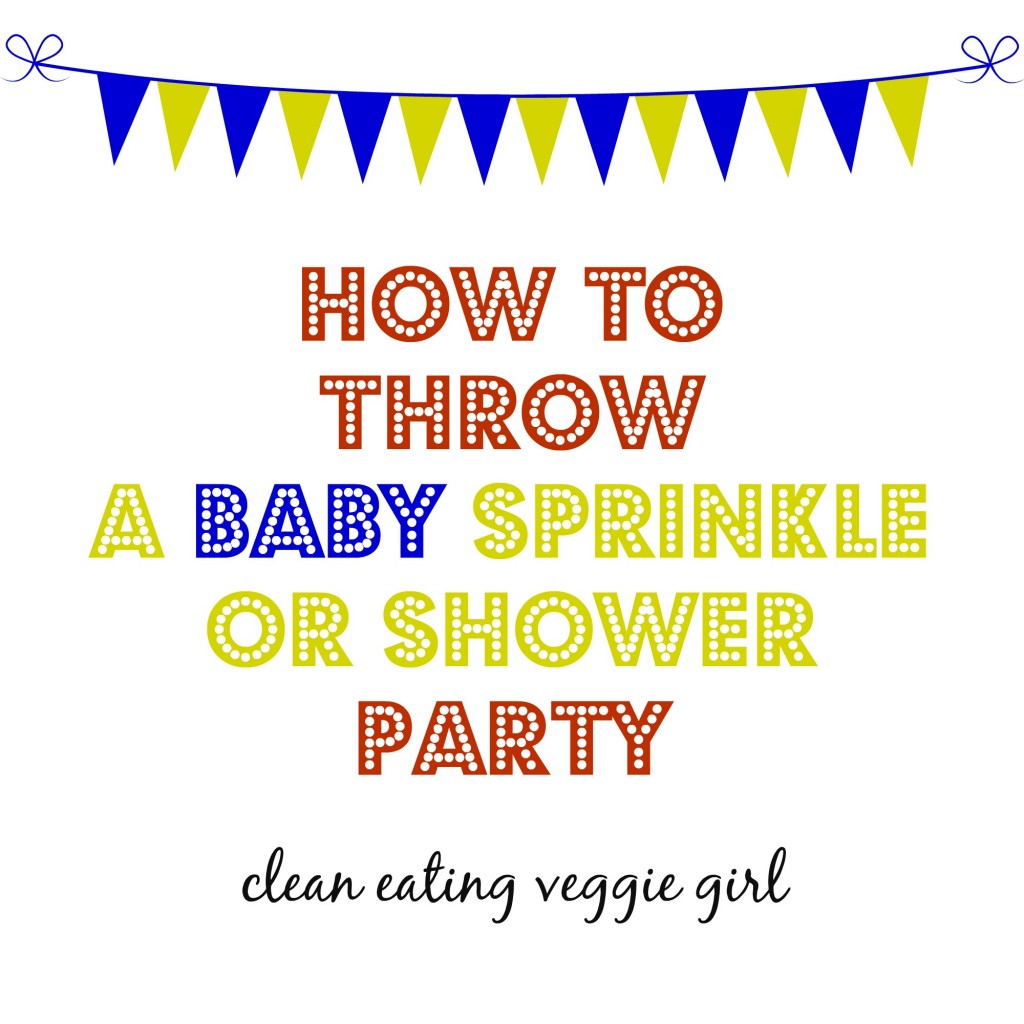 How to Throw a Baby Sprinkle or Shower Party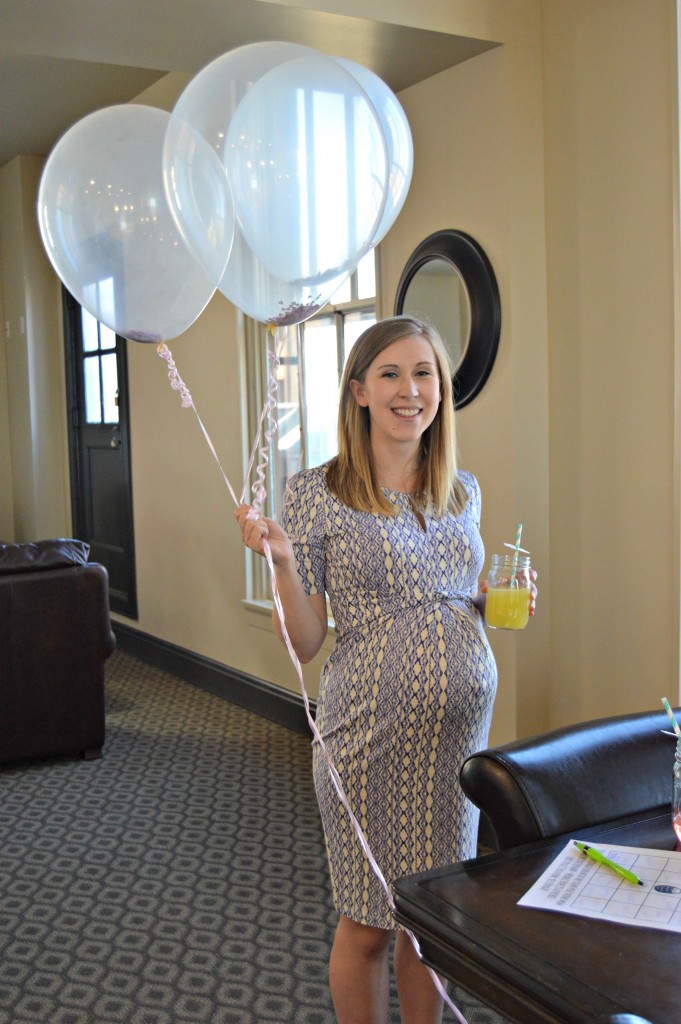 1. Ask the mom-to-be if she would like you to throw her a Baby Sprinkle or Shower.
Every woman is different, and some may not want to have a party thrown in their honor.  If you are going to go through the effort of planning the party, you want the future mommy to be excited about it!  We were happy that Joanna was completely on board with the Sprinkle idea!
2. Gather a planning team.
Once the mom-to-be has given you the go ahead, gather your planning team.  While it is certainly possible to throw a Baby Sprinkle or Shower on your own, I highly encourage working with one or two other people to plan the party.  This will not only help to eliminate a lot of stress, but it makes the planning process even more fun.  I recommend splitting up the various planning aspects among the Sprinkle hostesses.  For example, Jordan was in charge of the majority of the decorations and the drinks, Erin took charge of the games, and I was in charge of the invites and most of the food.  We played on one another's strengths, and it all came together smoothly!
3. With the help of the mom-to-be, choose a date and send out invitations at least three weeks prior to the party day.
I highly recommend using a service like Shutterfly.  It can be slightly more costly than making the invitations yourself, but it is a major time-saver.  We were incredibly thrilled with how the invitations we chose turned out.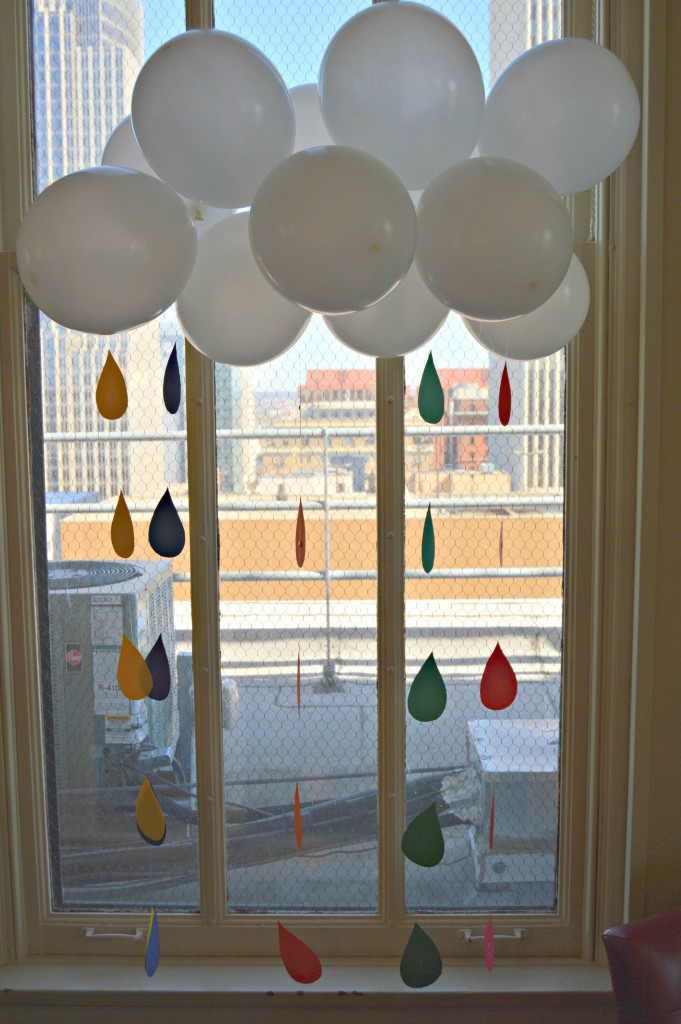 4. Pinterest is your party-planning friend.  Use it!
There are some great Baby Sprinkle and Shower decoration ideas on Pinterest.  Jordan created the cloud with rain (above),
the cloud straws,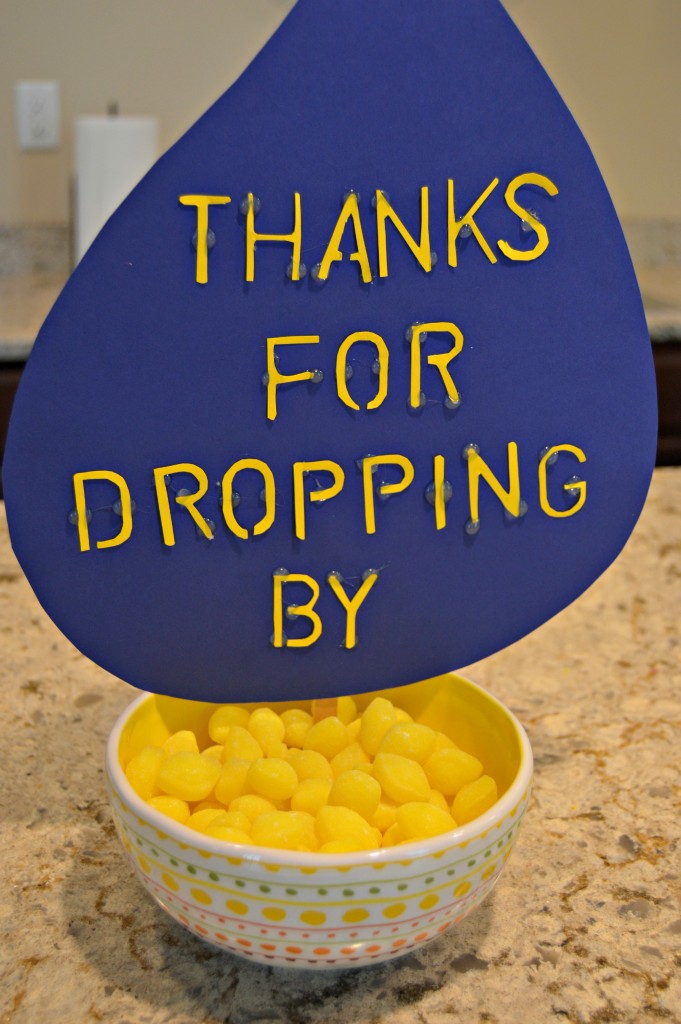 and the "Thanks for Dropping By" sign with lemon drops, all thanks to ideas that we found on Pinterest.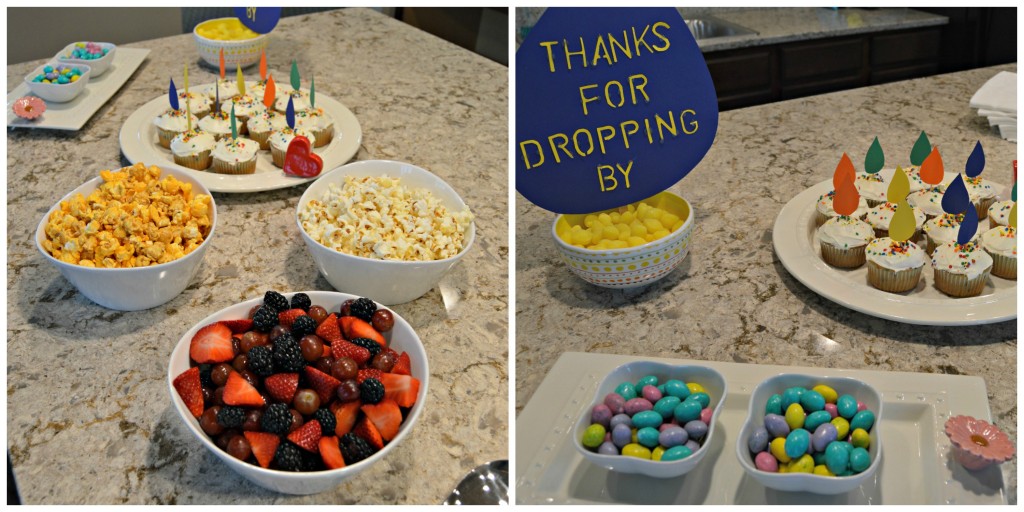 5. Serve food that is fun, yet simple.
I highly recommend holding the party during the afternoon.  This will enable you to offer simple snacks without having to serve an entire meal.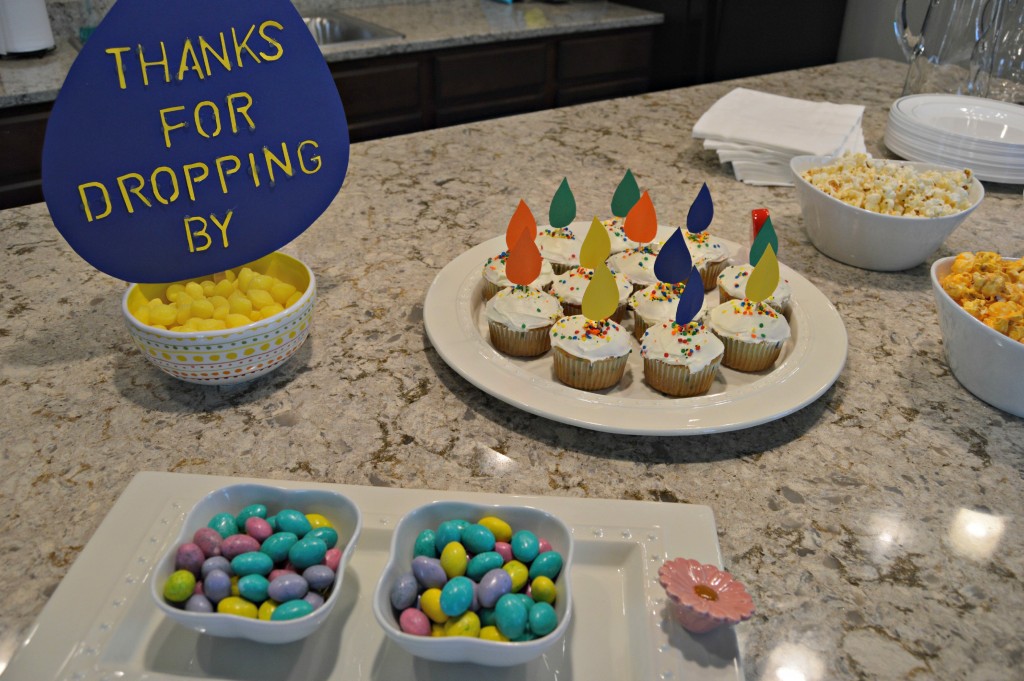 We made sure there were plenty of sweet treats.  I purchased lemon drops and brightly colored M&Ms, while Jordan made the most delicious sprinkle-filled cupcakes.  How fitting, right?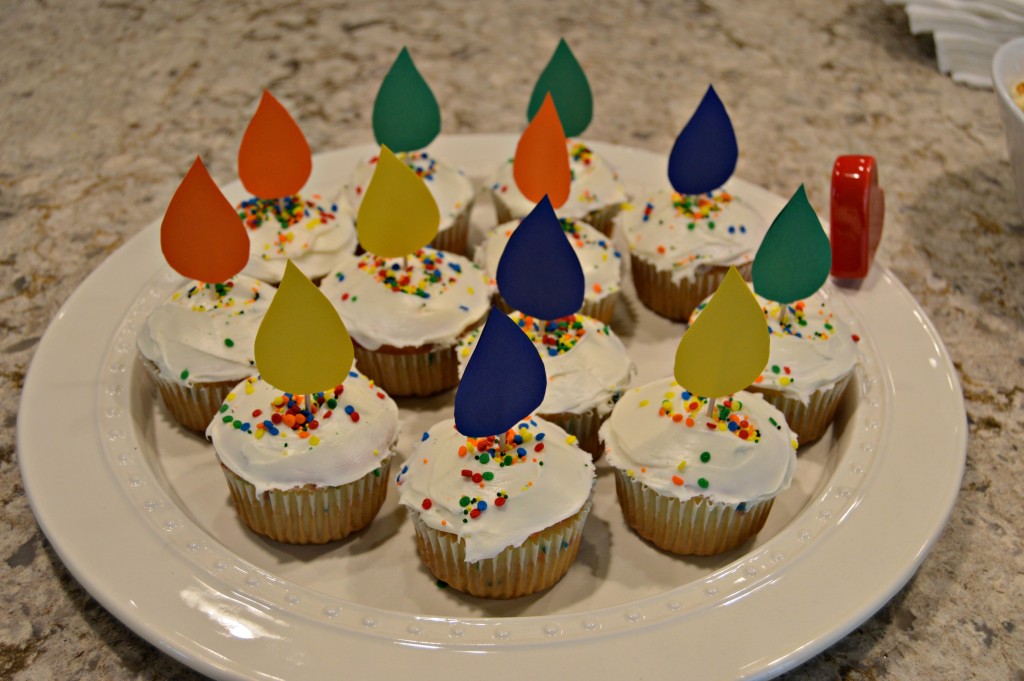 The sprinkles alone would have been cute, but Jordan made the cupcakes extra special by adding colorful raindrops.  This was another great Pinterest find!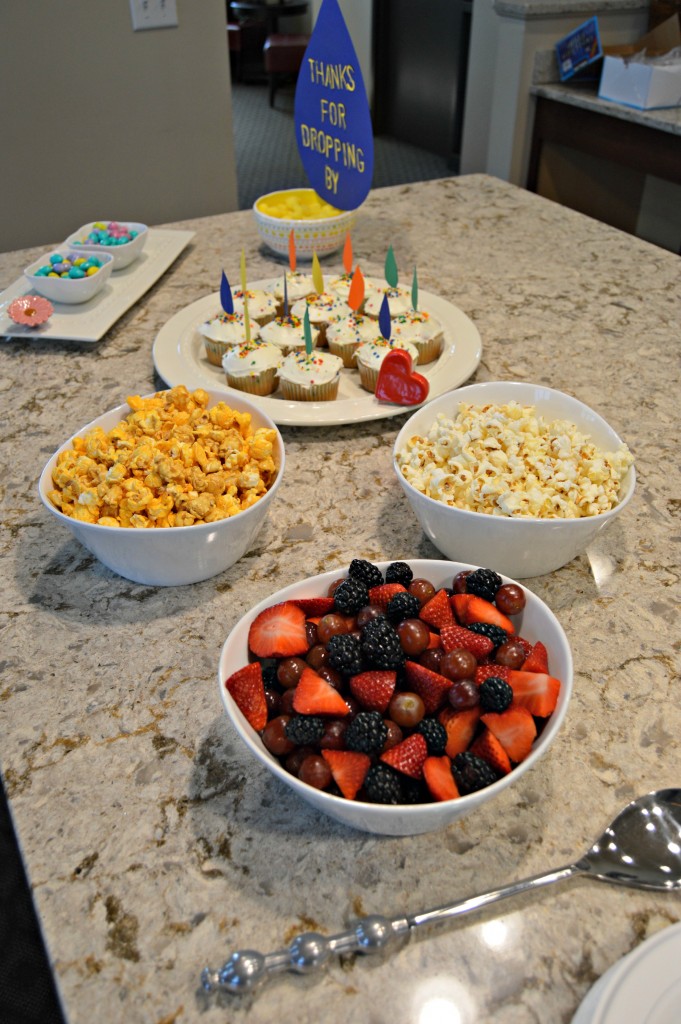 I also tried to provide a few healthier options.  I chose a plain salted popcorn, a cheddar and caramel popcorn (Joanna's favorite), and fresh fruit.
Everyone really enjoyed the food and seemed to leave with happy tummies.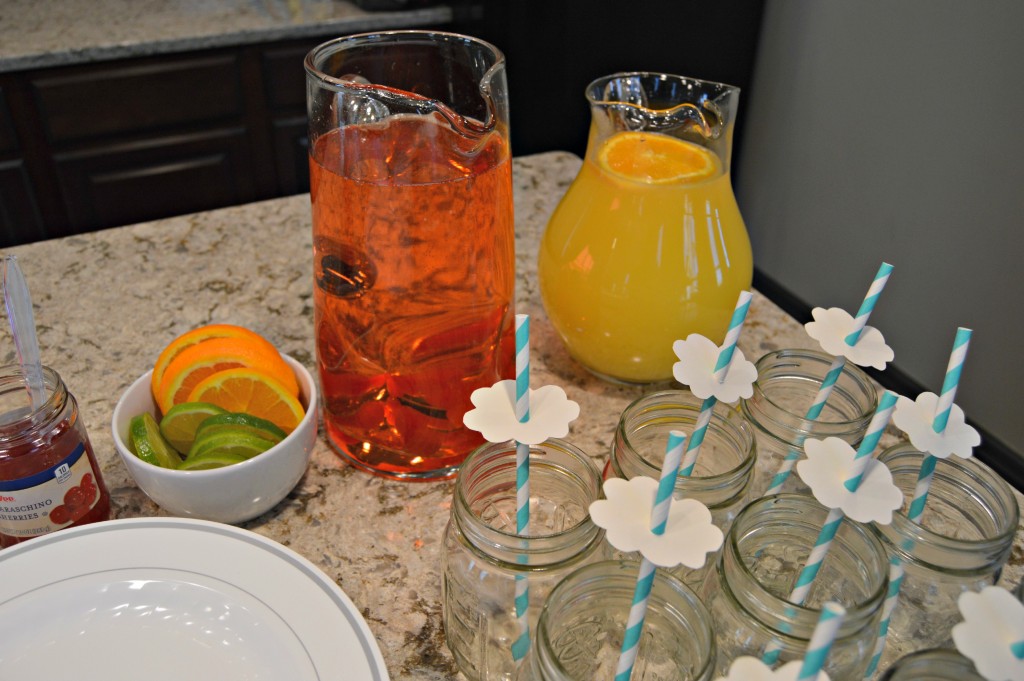 6. Serve colorful, easy-to-make mocktails that are "mommy friendly."
Jordan decided on two simple mocktail recipes to serve to our guests.  The first drink consisted of half Sprite and half orange juice.  We used orange slices as a garnish.  The second drink consisted of Sprite with a few splashes of grenadine and maraschino cherries.  Limes were the perfect garnish for our Shirley Temple drink!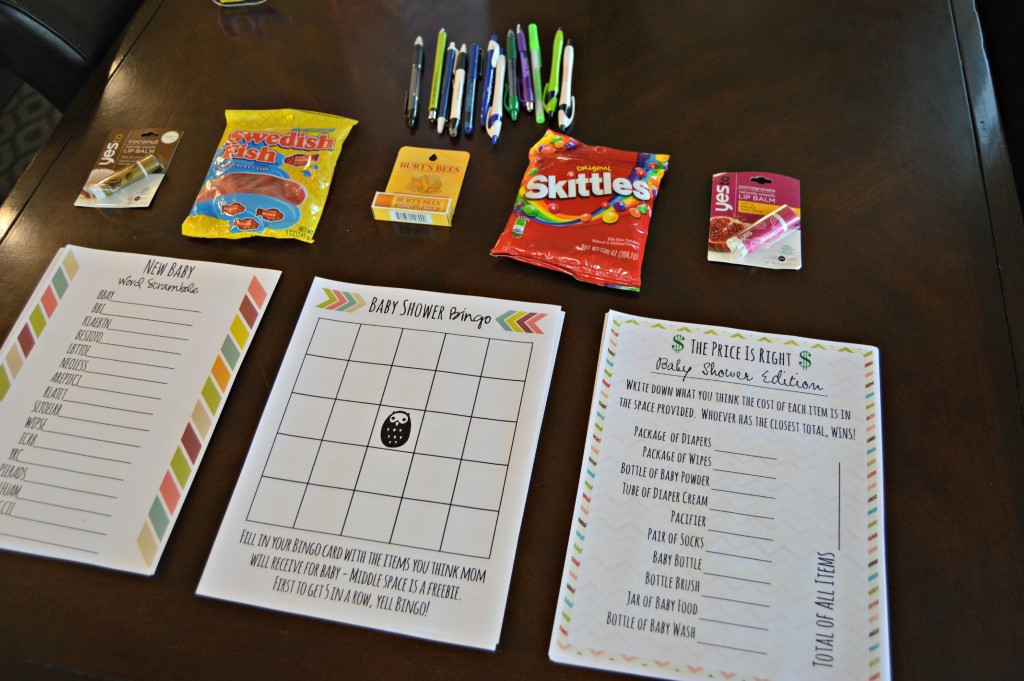 7. Plan several baby-themed games, if the mom-to-be approves.
Not all women love games, so first be sure that your guest of honor is okay with a few baby-themed games.  Erin selected a New Baby Word Scramble, Baby Shower Bingo, and The Price Is Right: Baby Shower Edition.  These and other fun printable games can be found here.  Everyone enjoyed all of these games, and things got pretty competitive at several points throughout the afternoon!
Be sure to also have several prizes available for the winners of each game.  You do not need to buy anything expensive or fancy.  Choose something small and fun that all of your guests will enjoy.  We allowed the winner of each game to choose their prize of choice from the table.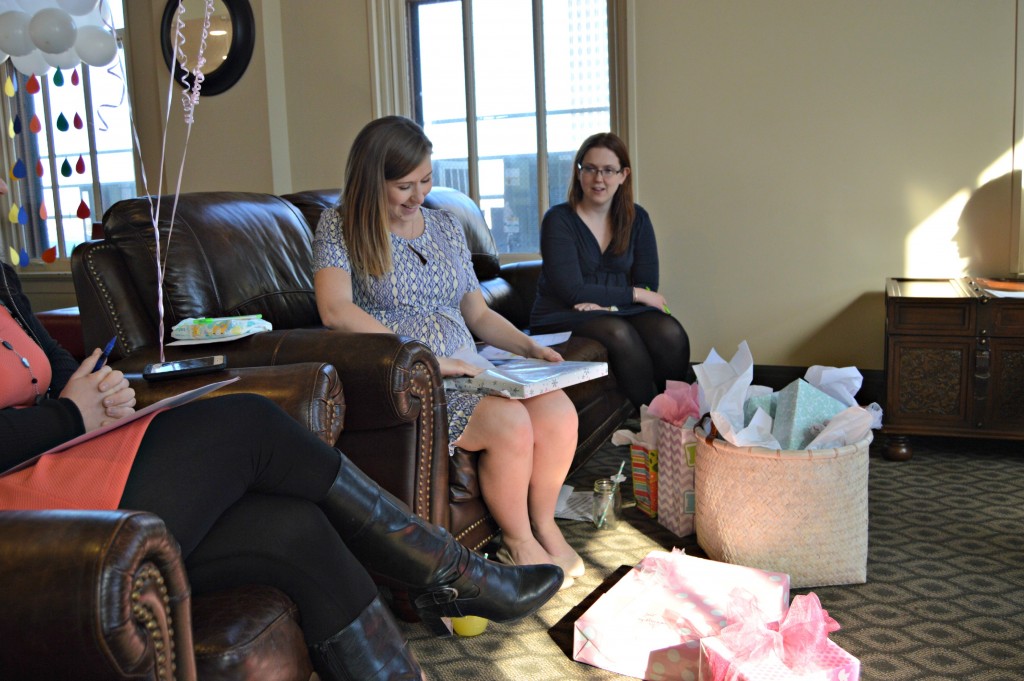 8. Shower the guest of honor with gifts.
While gifts for the mom-to-be and baby certainly aren't a requirement for a great party, it is fun to give everyone the ability to show the guest of honor that they care about her and her little one.  During the gift opening time, we all realized that Sprinkle gifts tend to be a bit more fun than Shower gifts since the mom-to-be likely already has most of the baby necessities she needs from the baby shower of her first child.  I am sure that Joanna also appreciated this, especially since she now has a gift card to spend at J. Crew!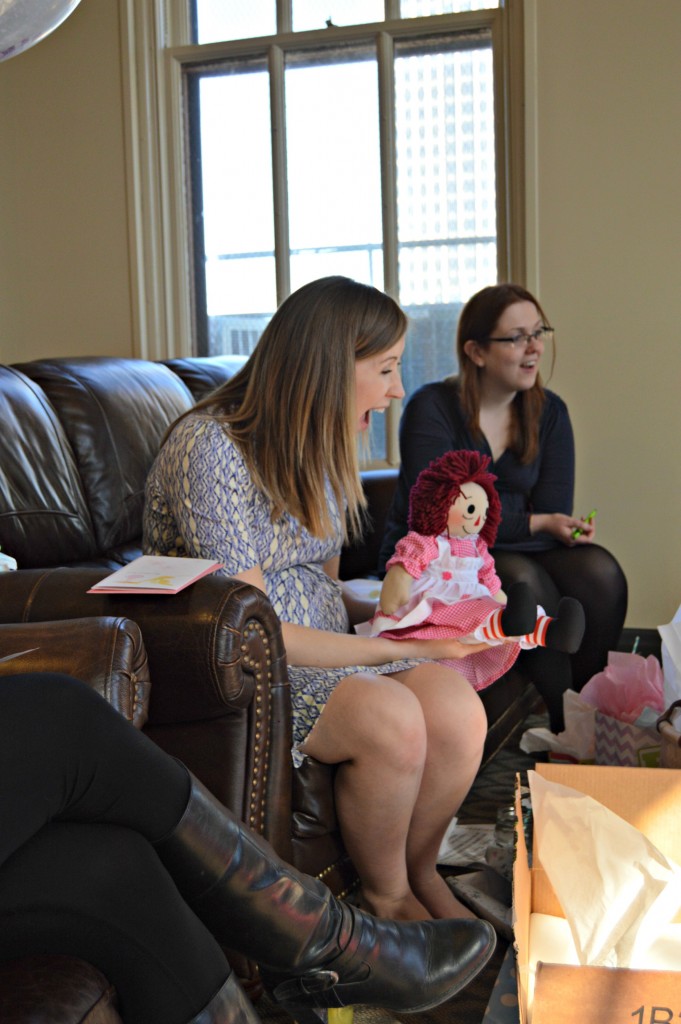 Joanna received many special gifts, including this homemade Raggedy Anne Doll.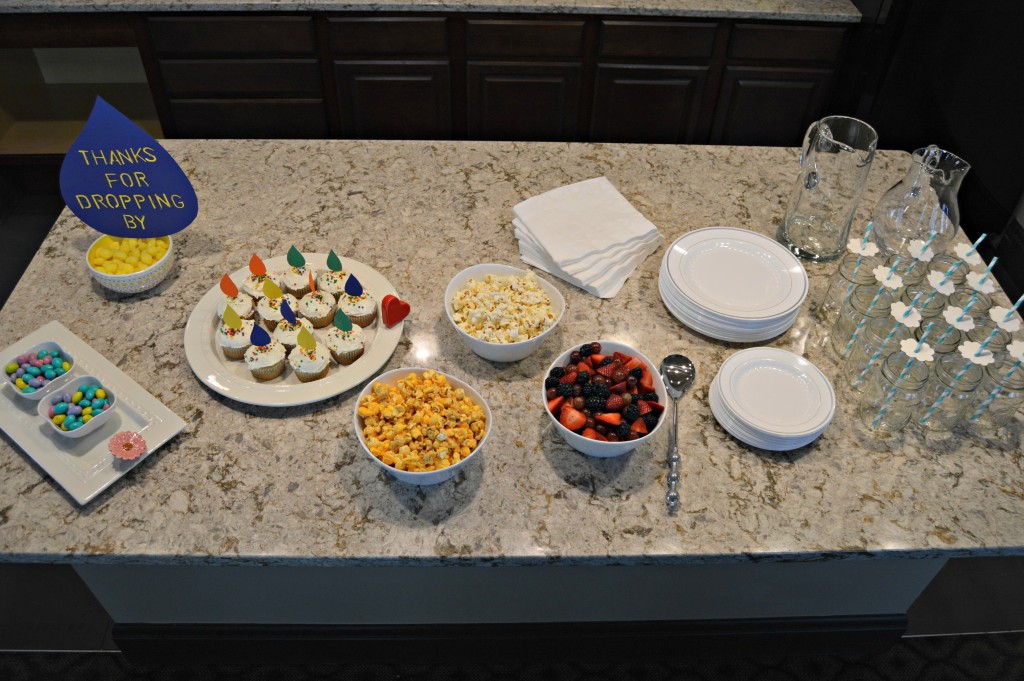 9. Utilize the resources you already have.
We took full advantage of the resources that the three of us already had.  We were able to book the rooftop room at Erin's apartment free of charge, so we saved money on a room rental.  It is an absolutely gorgeous location with amazing views of the city.  The room worked perfectly for our needs.  We also used mason jars for glassware that Jordan had at home, and I used my food photography props/bowls to set up the snack buffet.  Using the resources you already have will not only save you money, but will also reduce the amount of items added to your "to do" list.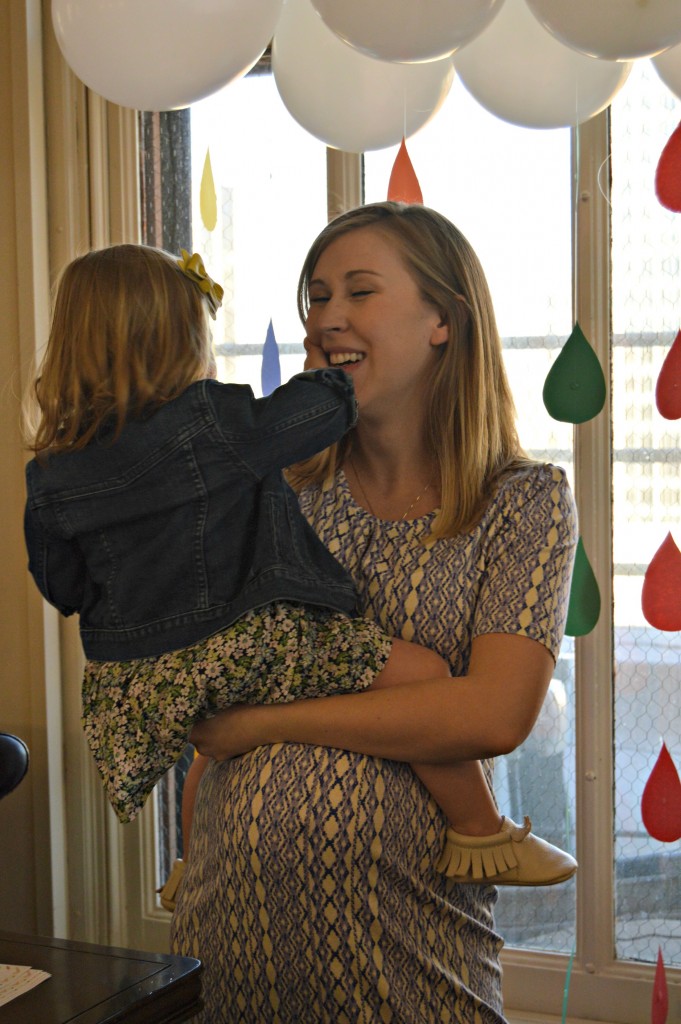 10. Relax and enjoy the party!
Once all of the planning and hard work has been put in, be sure to relax, have fun, and enjoy every minute of the Sprinkle or Shower.  We all had a blast, and the two hours absolutely flew by.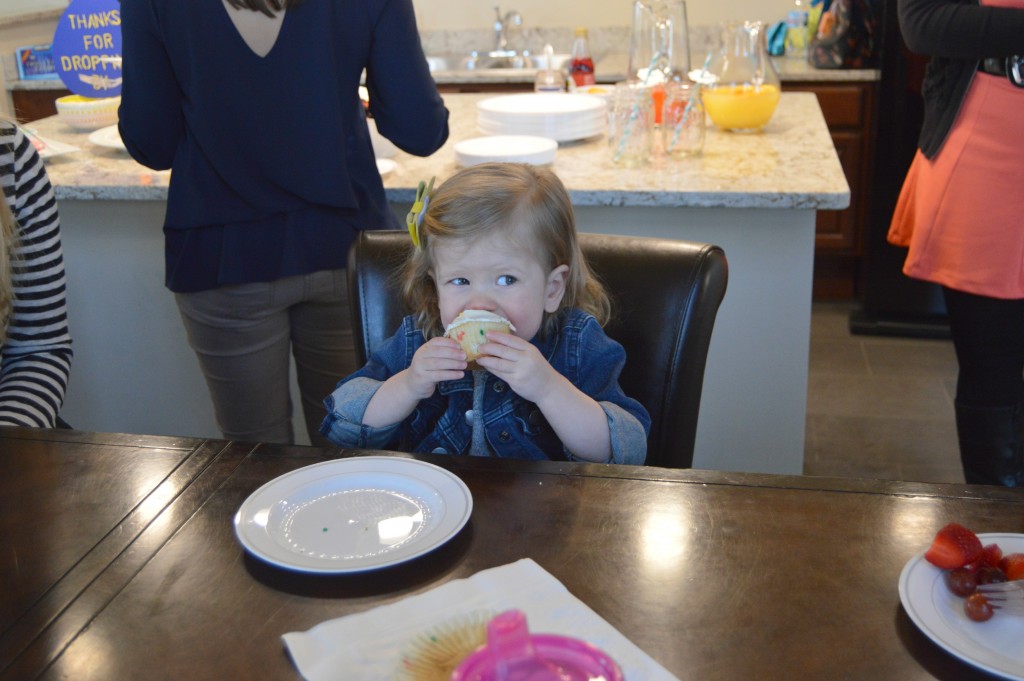 Eating cupcakes is also most definitely an important part of enjoying the party.  Sweet Eleanor knows what is up!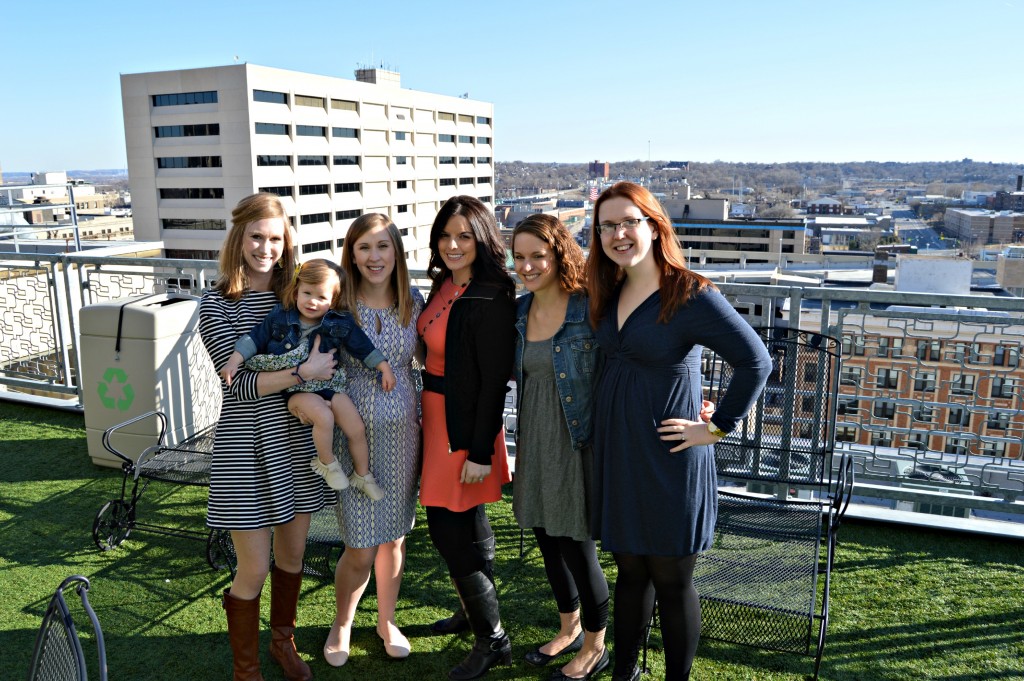 There was no sign of any actual sprinkles this past Saturday.  It was a beautiful day filled with tons of fun and celebration for our good friend.  It may have been our first Sprinkle, but I'd say we can call it a success!