It has been a little while since I have shared my grocery haul with y'all.  So, I deem today the day to talk about all things grocery-related.  Be sure to stick around until the end to see what is on my meal plan for the week, too!  My meal planning strategy is changing a bit, but it is still filled with plenty of delicious recipes.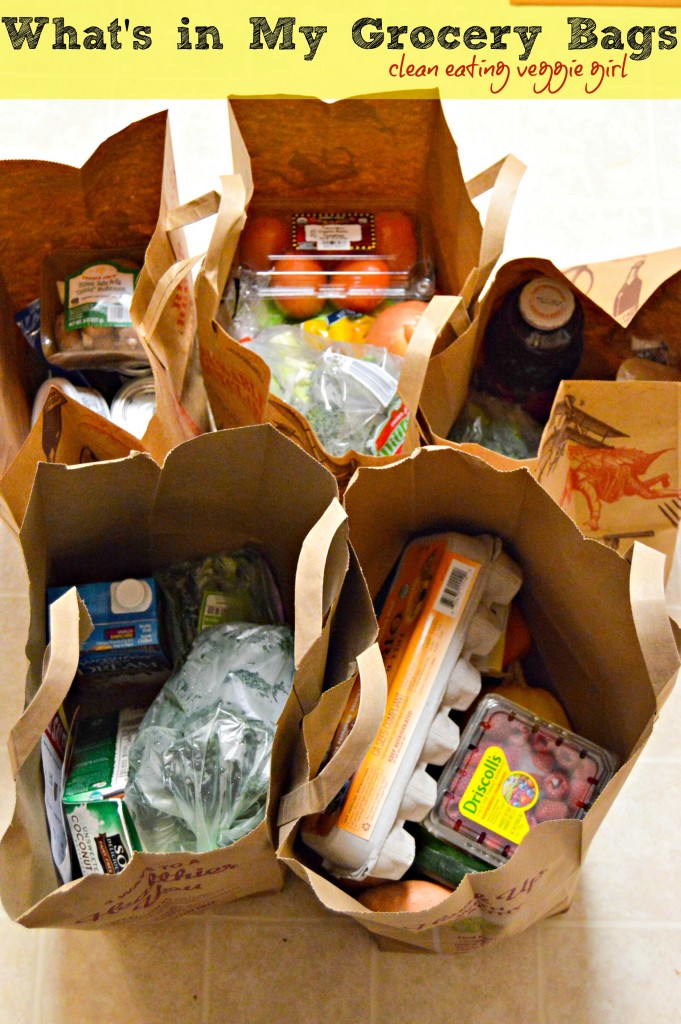 What's in My Grocery Bags (#6)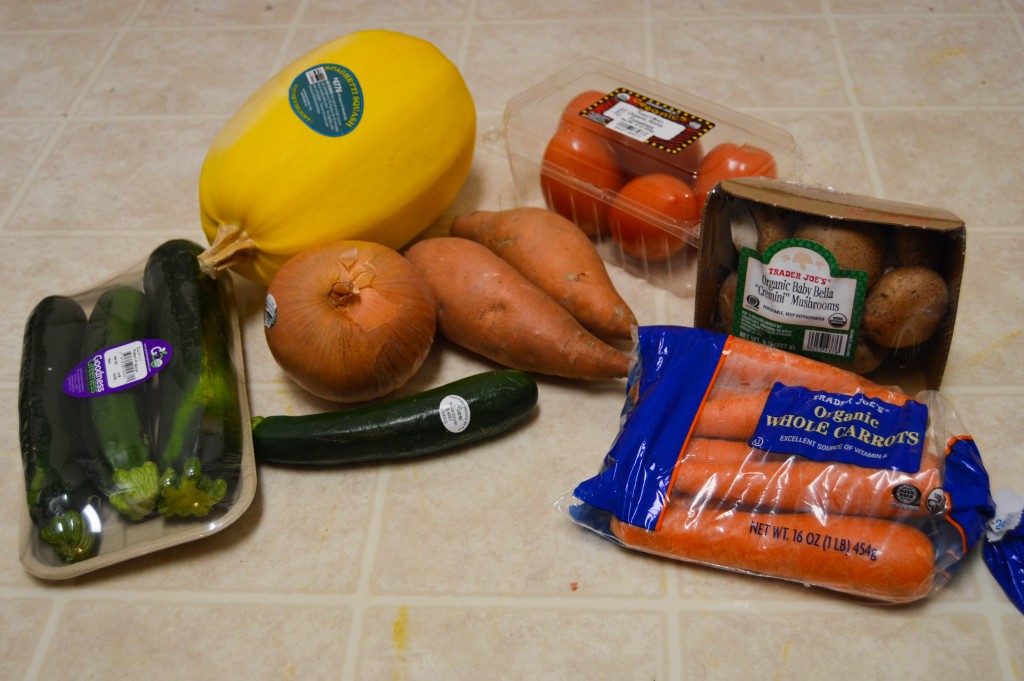 Produce picture #1: tons of organic zucchini, a spaghetti squash, a yellow onion, organic sweet potatoes, organic Roma tomatoes, organic mushrooms, and organic whole carrots.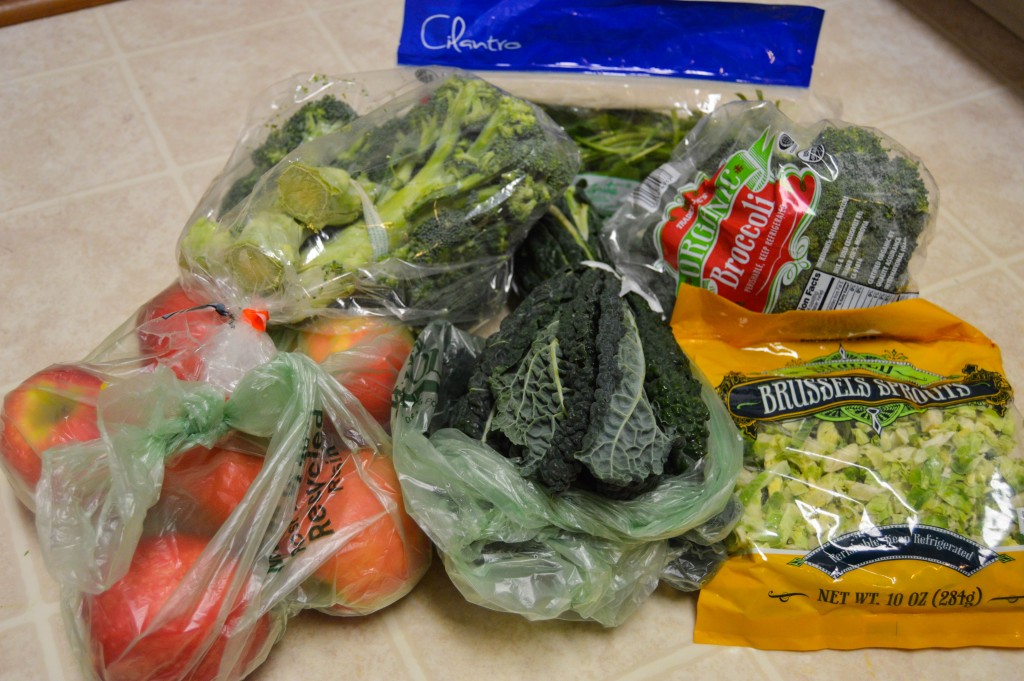 More produce: organic apples, two heads of organic broccoli, organic kale, cilantro, and shredded brussel sprouts.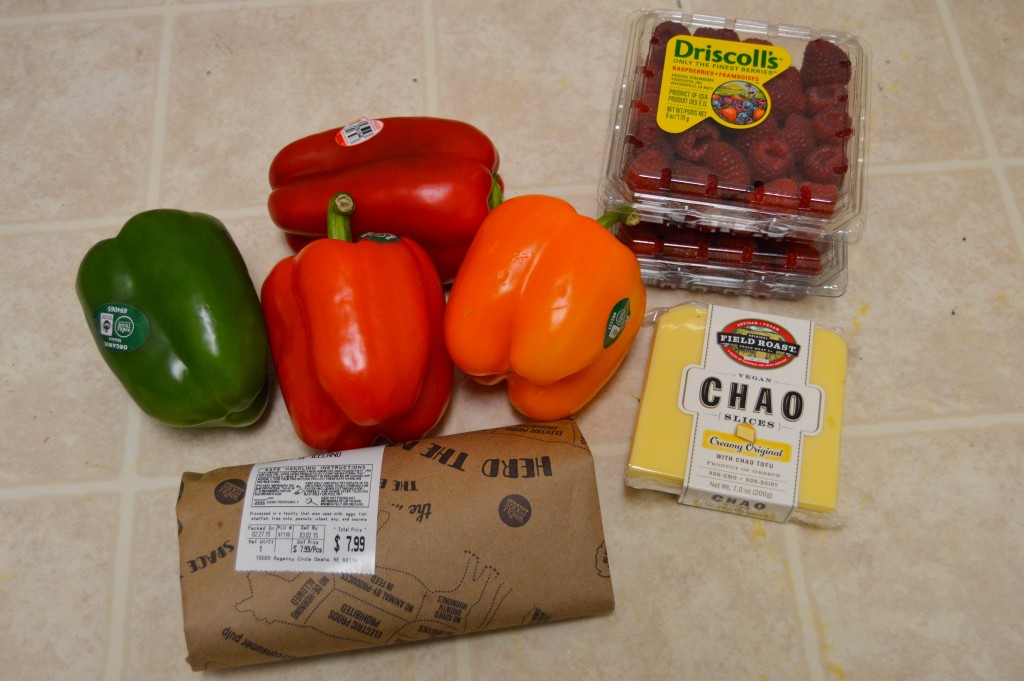 More produce and randoms: organic bell peppers, a fresh salmon filet (yes, $7.99 for one!), fresh raspberries, and Field Roast vegan Chao cheese slices.  I had not originally planned on buying the cheese, but it was on sale and I am dying to try this new-to-me flavor for grilled cheeses!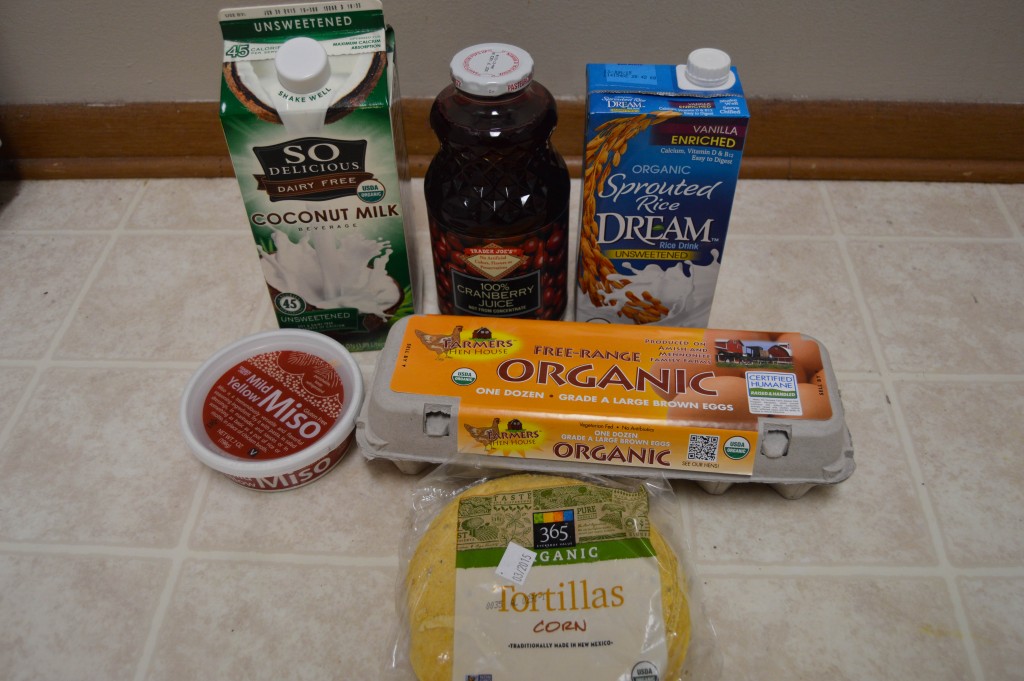 Some fridge essentials: organic unsweetened coconut milk, mild yellow miso, 100% cranberry juice, organic brown eggs, organic corn tortillas, and unsweetened vanilla rice milk.  The rice milk is not a normal purchase of mine, but it was on sale for $2.00 and I had a $2.00 off coupon… so free!  I have since tried it and I love it.  It very well may become a new staple of mine.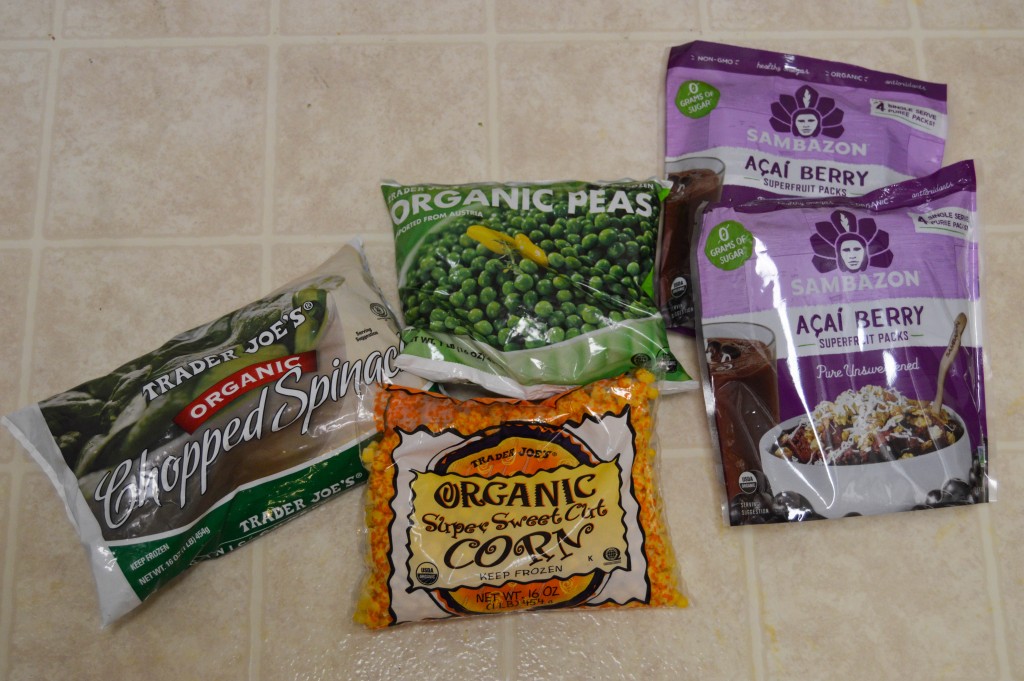 Now to the freezer essentials: organic chopped spinach, organic peas, organic corn, and two packages of acai packs.  I did not have intentions of buying the acai packs, but they were also on sale.  I cannot say no to $1.50 off of the regular price, so I bought two!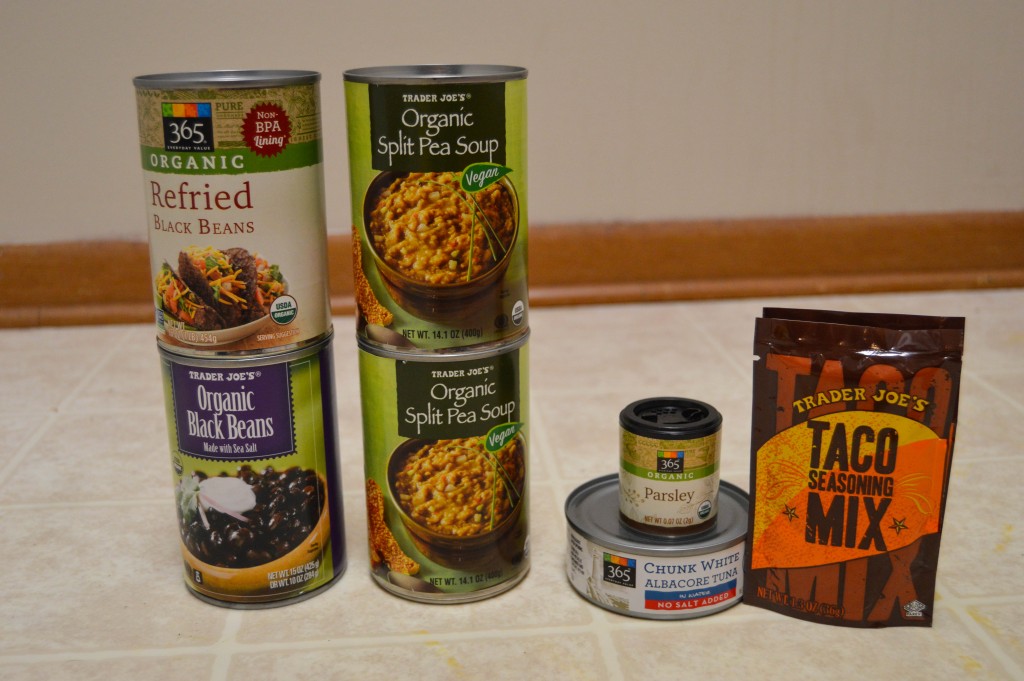 I added a few items to my pantry: organic black refried beans, organic black beans, organic split pea soup, organic dried parsley, albacore tuna, and taco seasoning.  TJ's taco seasoning is my favorite.  It contains zero junky ingredients!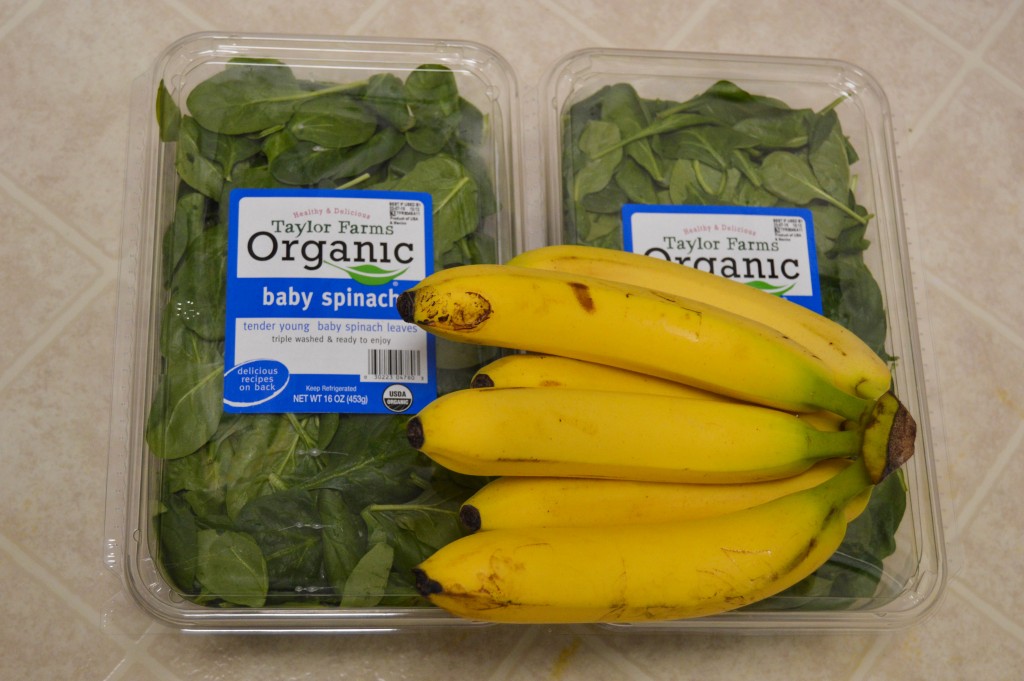 And finally, my Sam's Club purchases: ton of fresh organic spinach and a bunch of bananas.  I buy these every single week for my smoothies.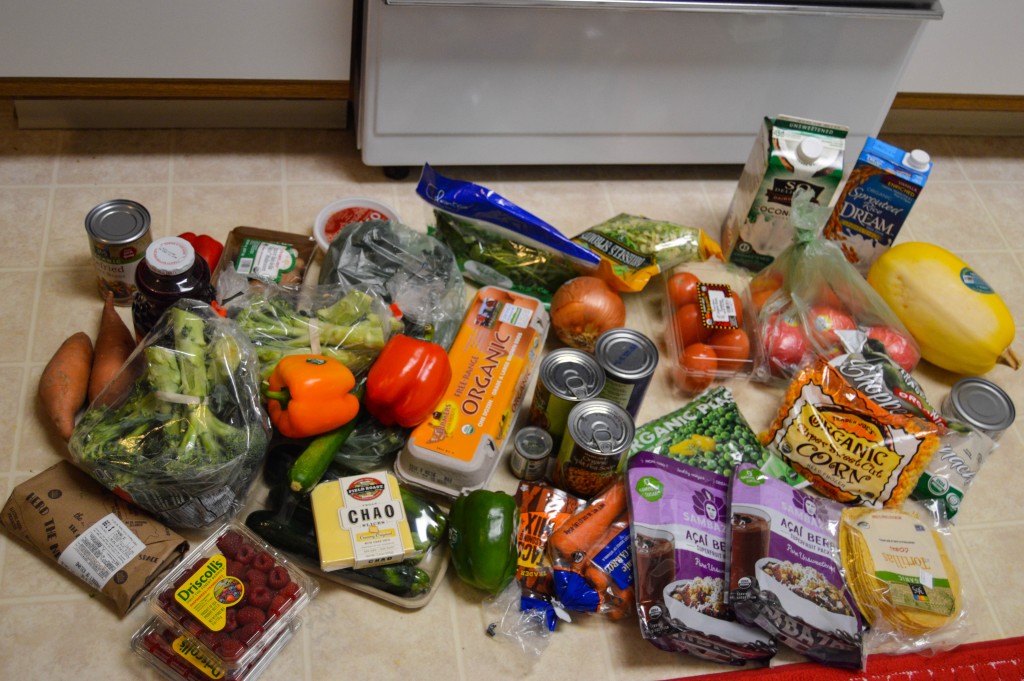 Yes, this is all for me.  As I said on Instagram: #foodieproblems.  Everything in my grocery bags came in at around $100.  This is about $15 more than I normally spend, but I stocked up on several sale items that I had not originally planned on purchasing.  As a result, it was a rather pricey week!  I love sales, but I hate when they come all at once!
And now… onto the meal plan for this coming week.  For the heads up, these groceries were from last weekend.  That would explain why the grocery bags and the meals below don't exactly seem to match up!  One of these days I will be better about actually sharing grocery pictures that coincide with the meal plan 😉
Weekly Meal Plan: Week of March 8, 2015:
Meal 1: Plantain Black Bean BBQ Wraps <– I may modify these slightly, depending on whether or not I can find plantains
Meal 2: Lentil and Cabbage Casserole <– This is great to make when you want lots of leftovers!
Meal 3: Bean and Lentil Taquitos (I may post the recipe depending on how they turn out)
Meal 4: Cauliflower and Corn Tacos
Meal 5: Buffalo Tofu Wings
Meal 6: Veggie Quesadilla
Meal 7: Butternut Black Bean Burgers
I mentioned on Friday that I am challenging myself to start
eating more intuitively
.  As a result, I am planning on meals for the week, but am not selecting which nights I will make them.  Instead, I want to listen to what my body is craving.  I also plan to make at least 2 servings of all of the above meals in order to have plenty of leftovers for lunches.  Wish me luck on my new approach to meal planning!
What is on your meal plan this week?