My Cooking Christmas List
Just a few years ago, my Christmas list would have looked something like this:
1. Clothing
2. Shoes
3. Makeup
4. Gift cards to clothing stores
But starting last year, my Christmas wishes changed in a big way.  Last Christmas, about ninety percent of the gifts that I received were food related.  I was about to move into my first place so I was doing all that I could to prep my new kitchen.  I received cookware, bake ware, utensils, and small appliances.  And possibly my favorite gifts- the "gifts" I bought myself- were my Cuisinart food processor and my Circulon pans.
After everything that I was so blessed to receive last Christmas, you would think that my kitchen would be all set.  But, if you know me even a little, then you know that my kitchen "wish list" will probably never be complete.  I always find myself lusting over new kitchen appliances and tools that I eye on other foodies' blog posts.  I have been known to say to myself, "I need that!" when reading posts, and then mentally adding them to my Christmas list throughout the year.  I passed my list along to my family members about a month ago, and here are a few of the "must-have"  items making an appearance on my Christmas wish list this year: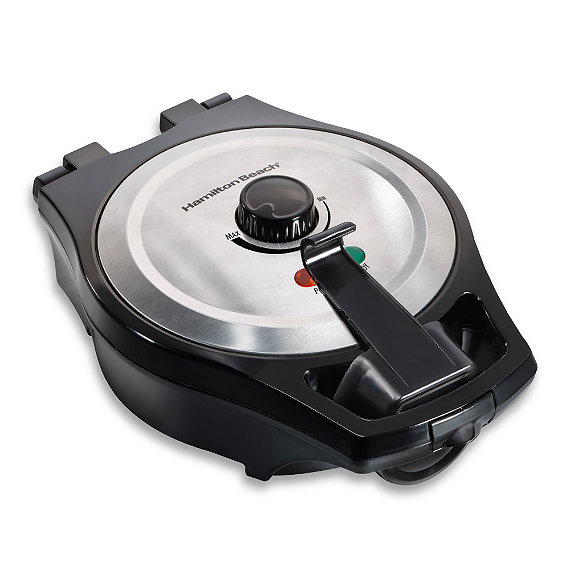 A waffle maker.
I have seen delicious recipe after recipe for waffles and even have some ideas of my own, so this one was a no-brainer!
A dehydrator.  While this technically is also labeled as a "jerky maker," you can bet that I won't be using it for that ;).  Instead, I am super excited about the possibility of making kale chips and dried fruit in this baby.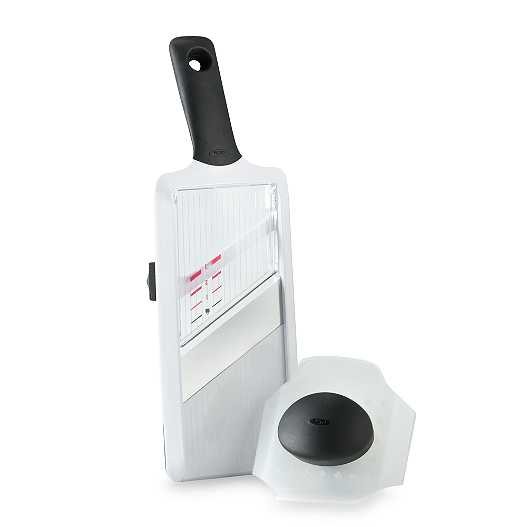 This tool will make the "lazy" girl in me quite happy.  Sometimes, you just don't feel like trying to make perfectly even slices when cutting veggies.  Hopefully this mandoline slicer will help me out!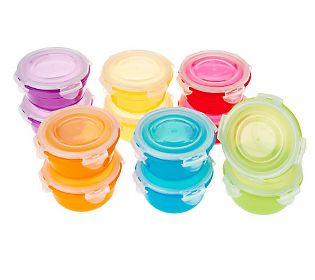 I am really hoping that these mini bowls will be under the Christmas tree for me this year.  They are waitlisted right now :(…but let's hope they become available soon.  I have a different set of containers that includes two of these and I LOVE them.  They are the perfect size for salad dressings and condiments.  I NEED more!  No seriously, I really do.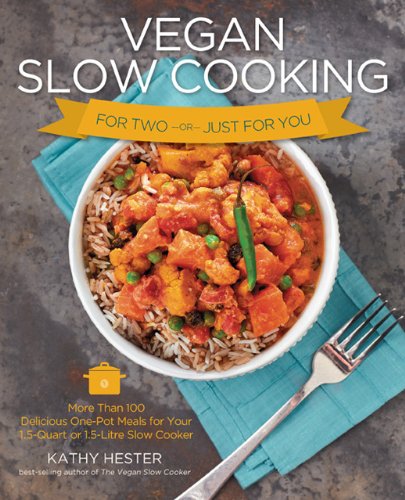 I almost always have one cookbook on my Christmas list each year.  This year, I am super excited about this one.  Slow cooker meals that are focused on one to two servings?  Yes, please!
And finally…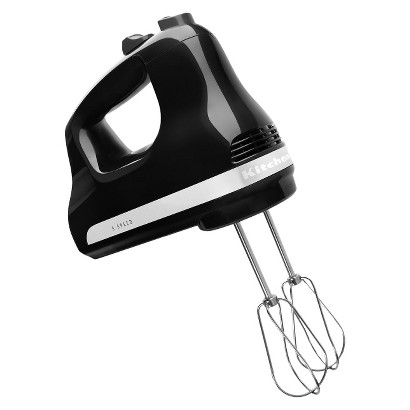 My list is rounded out with this hand mixer.  I am not much of a baker, but this mixer will be incredibly useful for those times when I do want to whip up a tasty treat.  I figure I can't go wrong with a Kitchen Aid one, right?
And, as always, I am super happy with food-related gift cards.  I think I get way more excited than most people would (or should?) when I see Whole Foods gift cards arriving in my e-mail inbox.  Those are the best!
Monthly Mailers
I decided to add some fun to my mail this month.  I signed up for Sarah's Monday Monthly Mailers concept, which consists of being matched up with a fellow blogger/blog reader and sending that match some snail mail.  The whole idea of this monthly event is to provide bloggers and blog readers with the ability to send and receive an uplifting piece of mail.  Most often, the majority of the items we get in the mail are bills and junk mail.  With this program, you get the experience of receiving fun, motivating, and positive mail (not e-mail or text messages!)- something that is so rare nowadays.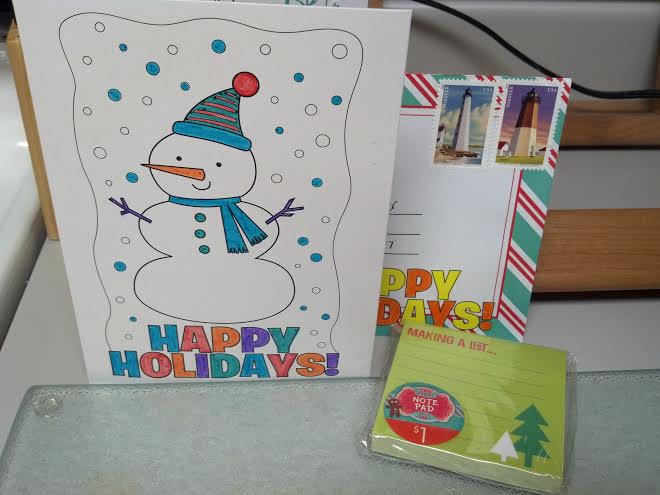 I was actually matched up with Sarah and I sent her a cute little holiday card that I colored myself (talk about bringing out your inner-child).  I also included a little festive holiday notepad.  Additional goodies are not required, but I couldn't resist!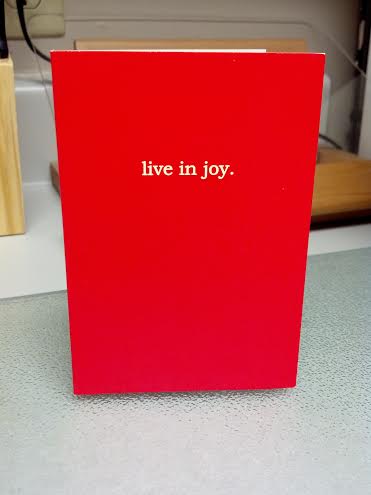 Sarah sent me a cute little card with a fantastic message about joy.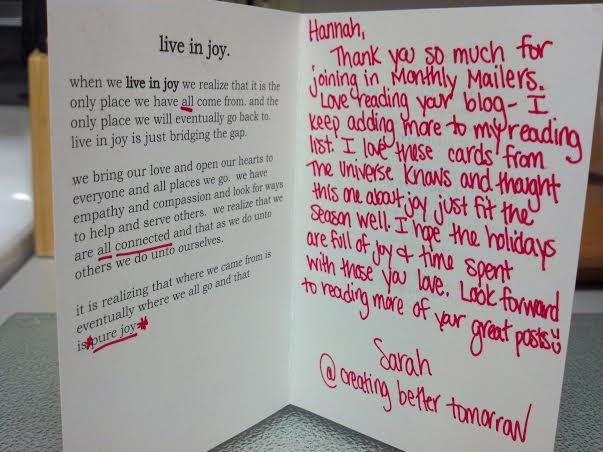 The card had such a great message, which was incredibly fitting for this holiday season.
It was so fun receiving snail mail.  If you are interested in joining in with this concept next month, sign up at Sarah's blog by December 10th.
What is on your Christmas list this year?  Do you have any cooking/kitchen items on your list?
When is the last time that you received snail mail?