It has been a little while since we have talked about some of my favorite recipes from around the blogosphere, now hasn't it?  But please do not be mad.  I just have not been trying quite as many other bloggers' recipes since I have been so busy in my own kitchen whipping up recipes for you me!  You can't have both all at once, ya know?  Hopefully you can forgive me.  In fact, I know that you can.  Why?  Because it is Friday and everybody is much happier, loving, and forgiving on days like today.  It sounds like I lucked out 😉
Friday Foodie Favorites: May 9, 2014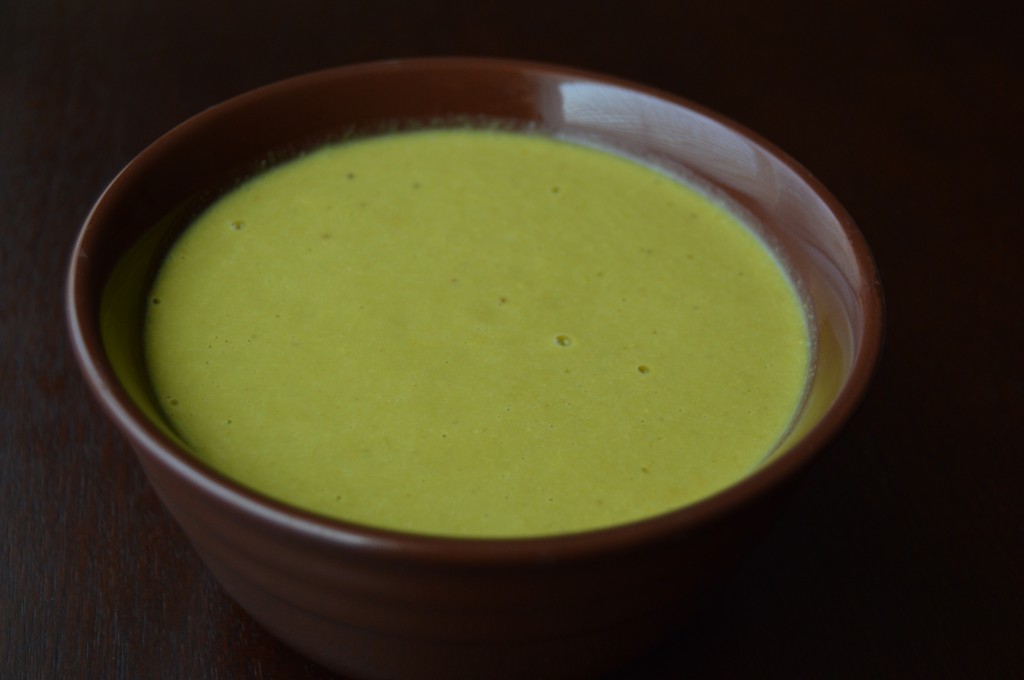 Curry, asparagus, and soup all in one?  Say it ain't so!  When I saw Kiersten's recipe for  Curried Asparagus Soup I just might have heard angels singing.  As if you could not already tell from my posts over the last month or so, I am pretty darn ecstatic about the fact that asparagus is finally back in season.  And, if you have been following along for awhile, you are likely also well aware that I love both curry and soup.  Combining all three is pretty much genius and I was confident after reading the ingredient list that there was no way that it could not be good.  My hunch definitely did not fail me.  I loved this soup the first, second, and third time that I ate it.  It reheats beautifully and pairs fantastically well with crackers, rice cakes (my preference), or bread.  Oh, and if you like a little bit of spice (because this definitely has it), then this will totally be your thing.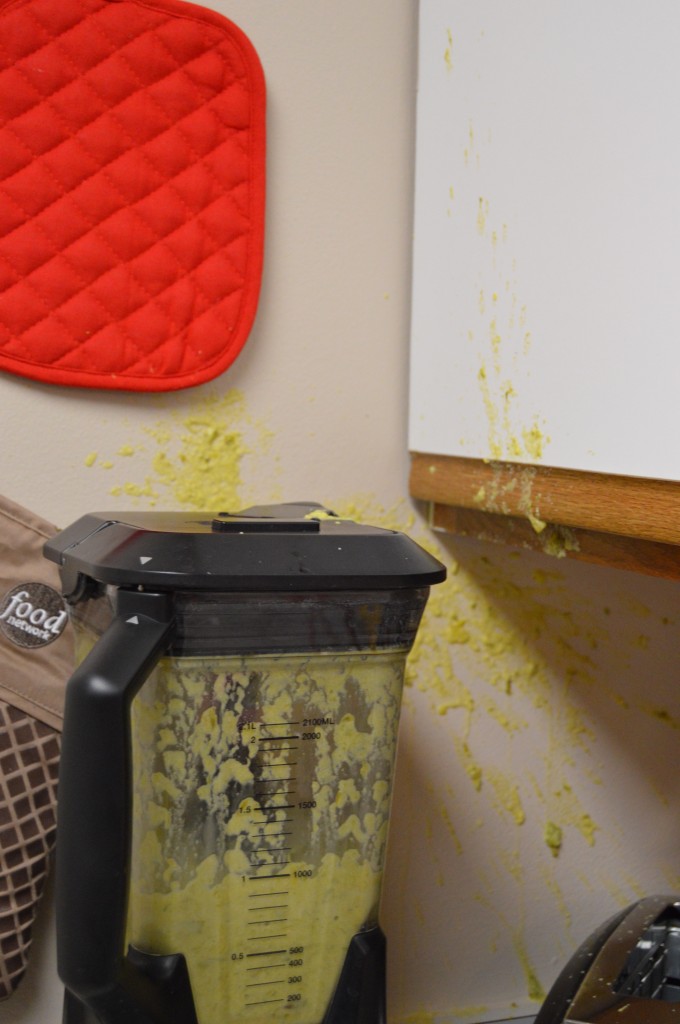 And just because I felt the need to prove to you that I am by no means a "chef" in my kitchen… proof of the disastrous mess that I created while making this soup.  Note to self: always, always, always ensure that the pour spout is fully closed on your blender before turning it on.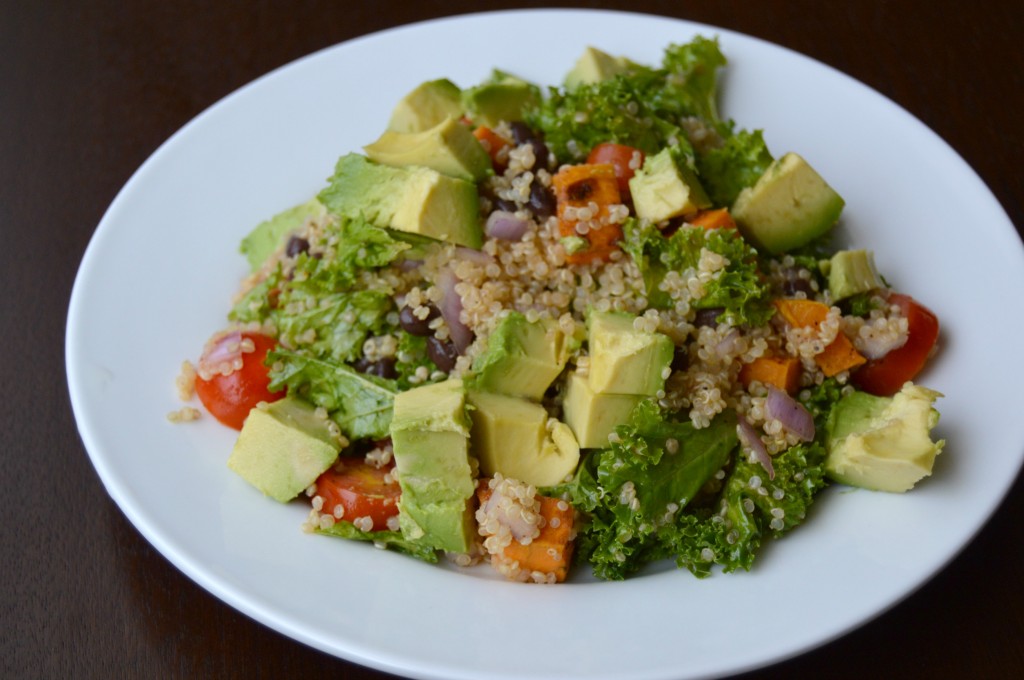 My blender may have made a horribly ugly mess, but this next recipe is anything but that.  Brittany's Quinoa and Black Bean Bowl with Blood Orange Sriracha Vinaigrette is one of the best recipes that I have tried over the past couple of months.  I kid you not.  This salad is fantastic.  It contains several of my favorite veggies (sweet potatoes and kale), some of my favorite protein sources (quinoa, black beans, and kale), and one of the tastiest healthy fats (avocado).  Plus, the vinaigrette is to die for.  The sweetness of the orange and the spiciness of the sriracha makes for the perfect pair.  You better believe that I will be making this salad again soon.  It totally screams Summer, too, doesn't it?  I imagine this would be an absolutely fabulous contibution to your next barbecue or Summertime get-together.
I hope you like quinoa because there is more coming your way!  Kaitlin's Quinoa Vegetable Salad with Lemon-Basil Dressing is yet another veggie and quinoa packed salad that is the epitome of Summer.  And if you are feeling anything like how I am, then you are so ready for dishes like this one.  Fresh veggies are my best friends right now and this salad enabled me to capatalize on their abundance.  This is a salad that I will be making throughout the Summer and plan to whip up when I need a quick meal or side dish.  I cannot wait for fresh sweet corn so that I can use it in place of frozen corn.  Oh, and for the heads up, your eyes are not failing you.  Those are cannellini beans and not chickpeas.  Somehow I had a total brain fart at the grocery store and accidentally bought cannellini beans instead of chickpeas.  I did not even realize it until I opened up the can to rinse them.  I was disappointed, but only slightly because I also really love cannellini beans.  Even still, I know this dish would be even better with chickpeas thrown in.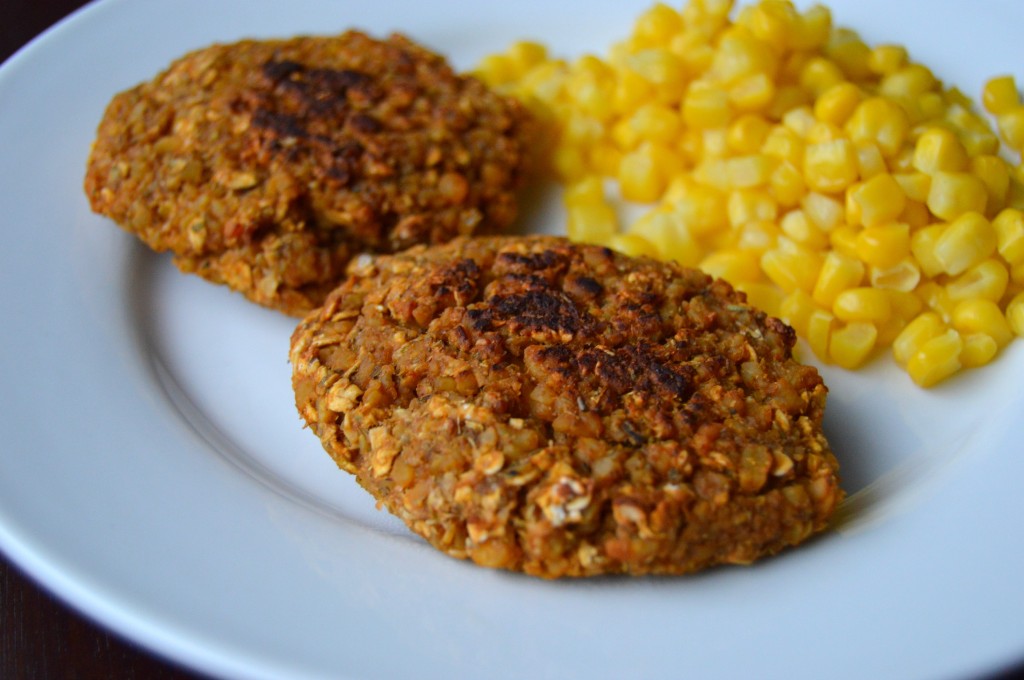 And finally… there is nothing like a good veggie burger, am I right?  I have surprisingly never made a veggie burger using tempeh, so when I saw a recipe for Tempeh Burgers in my Happy Herbivore Light and Lean cookbook, I knew I had to try it.  I am so glad that I did!  These burgers were seriously awesome.  They were very quick and easy to make, and were incredibly flavorful.  I also loved that they used ingredients that I already had in my fridge and pantry.  This recipe made six burgers which provided me with three meals.  I love when I can cook once and eat three times.  And now that I have tried these, you can bet that I will likely be coming up with some tempeh veggie burger recipes for you!
Have a great Friday and enjoy your weekend to the fullest!