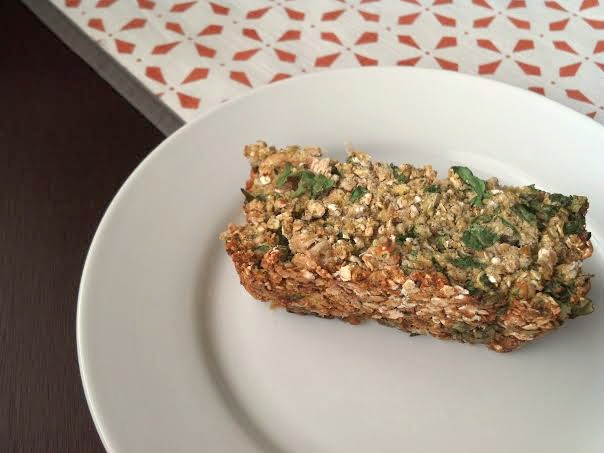 I am a meatloaf kind of girl.  Always have been, always will be.  And yes, despite what you may be thinking, a vegetarian can be a meatloaf person.  Scratch that- a "meatloaf" person.  While it may not be the "real" deal, meatloaf made with beans, lentils, and/or veggies is really quite fantastic.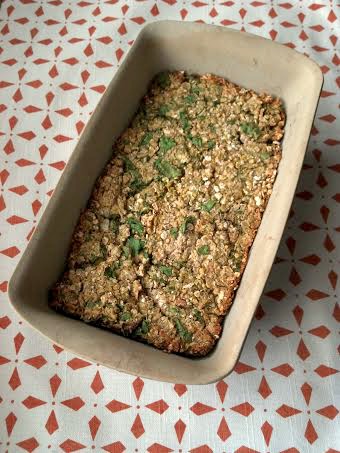 Now that we have established that I love meatloaf "meatloaf," let me remind you that I also have a thing for beans and bean burgers, more specifically, white bean burgers (for right now- my cravings change so frequently!).  The last time that I was eating Robyn's white bean burgers, I got a sudden hankering to make them into one of my other favorite foods- a good 'ole loaf.  And with some added vegetables, seasonings, and sauces, this Italian White Bean Loaf was created.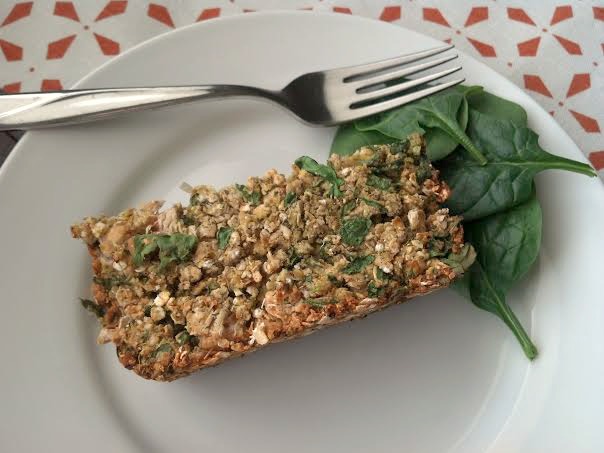 So simple.
So pretty- well, as pretty as a loaf can be.
So moist- sorry, I just went there.
And oh-so delicious.
Serves: 4 to 6
Ingredients
2 15 oz cans cannellini beans, drained and rinsed
1/2 medium yellow or white onion, roughly chopped
2 large handfuls of fresh spinach
1/4 cup packed fresh basil
1 cup quick oats
2 TB Italian seasoning
1/2 cup nutritional yeast
1 tsp onion powder
1 tsp garlic powder
fine sea salt, to taste
black pepper, to taste
1/8 cup Bragg's Liquid Aminos or low-sodium soy sauce
1 TB vegan Worcestershire sauce (many brands contain anchovies), optional
Directions
1. Preheat oven to 400 degrees F.  Grease or spray loaf pan.
2. Place beans in a food processor and pulse until processed but until some bean pieces remain.  Remove from food processor and place into a large bowl.
3. Add onion pieces, spinach, and basil to food processor.  Process into small pieces.  Place  into the bowl with the beans.
4. Stir oats, seasonings, liquid aminos or soy sauce, and Worcestershire sauce into the bean and vegetable mixture until combined.
5. Pour the bean mixture into the loaf pan.  Bake for approximately 50 to 60 minutes, or until golden brown.  Let cool for at least 15 minutes before serving.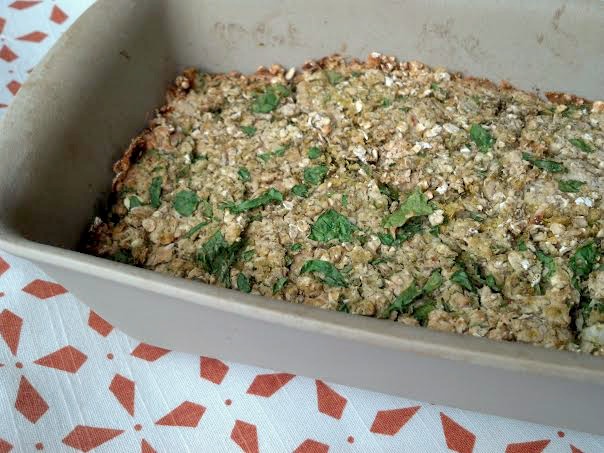 I like to cook mine long enough so that it forms a wonderfully crisp top and outside.  This is golden brown at its finest.  Even if you do not like crust on your bread, I promise you will like the crust of your loaf!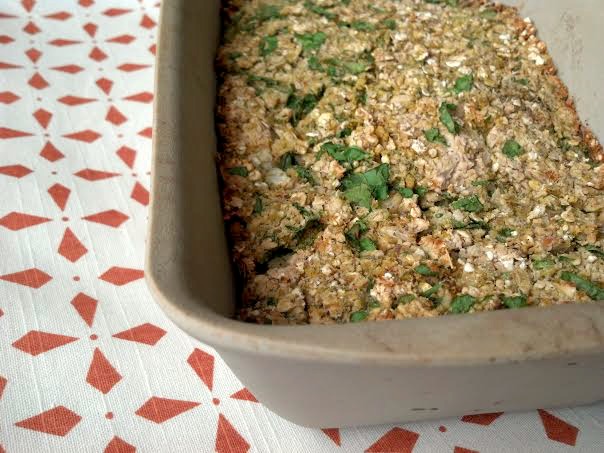 This bean loaf can easily be sliced into six servings- when paired with sides- but I prefer to keep it to four servings at a maximum.  What can I say, this girl likes to eat.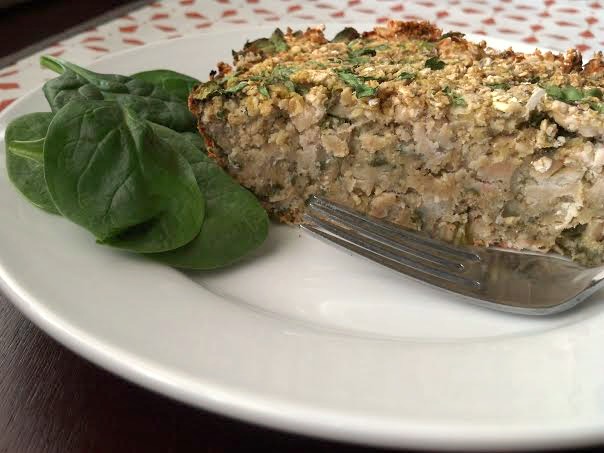 Oh, and I also like to serve this alongside a small dish of barbecue sauce because I am a firm believer that everything delicious tastes extra delicious with some BBQ sauce.  But for those of you who are not a fan of barbecue, feel free to serve this alone or to pair it with marinara sauce or your favorite mustard.  I am thinking that a spicy Dijon or honey mustard would be a great compliment.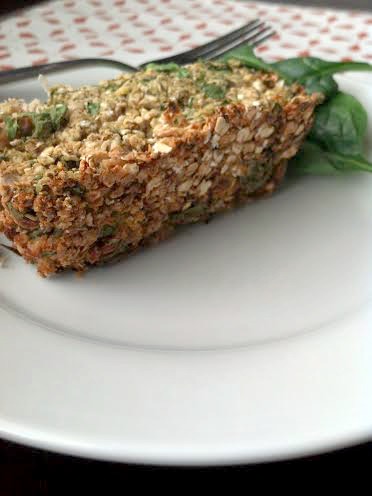 This is the perfect Sunday dinner.  Or in my case, the perfect Sunday dinner + lunch the next day at work + two more servings in the freezer.  In other words, you get a whole lot of good food for the time and effort that you put into this- which is practically nothing if you can work a food processor and an oven.  I promise you, doing the dishes afterwards is really the only not-so-fun part 😉