This post is sponsored by the Kansas City Convention and Visitors Association.  Our hotel room and King Tut Exhibit tickets were compensated, but all other eats and treats were paid for on our own.
I grew up going to Kansas City.  My aunt lives in the KC area so it was not out of the norm for my family to make trips there on an annual basis.  I have fond memories of visiting Worlds of Fun, attending Royals baseball games (when they were playing the Sox!), and going shopping.  Unfortunately, now that I am a working adult, it has been several years since I have made it to the Kansas City area.  But that all changed this past weekend when Erin, Joanna, and I took a trip down to KC for a girls weekend!
Living in Omaha, Kansas City is the perfect city to visit when you just want to get away- for a day, a weekend, or the whole week.  The drive was just about three hours and we spent the entire time chit-chatting and laughing, so naturally it flew by!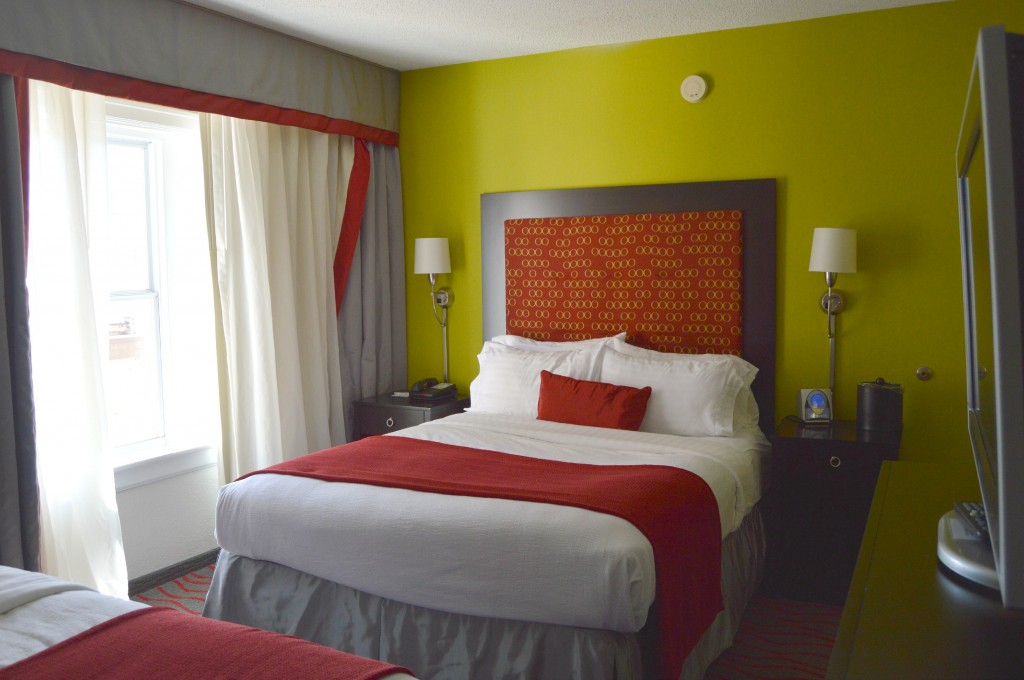 Once we arrived in downtown Kansas City, we checked in to the Holiday Inn Aladdin hotel.  This was definitely not your normal Holiday Inn.  We were loving the bright colors and the great hospitality that we received from the moment we stepped inside.  Plus, the hotel was in the perfect location because we were within walking distance of so many restaurants, bars, and shops, and all of our other adventures were within a five minute drive.  When it comes to a great girls weekend, the hotel location is key!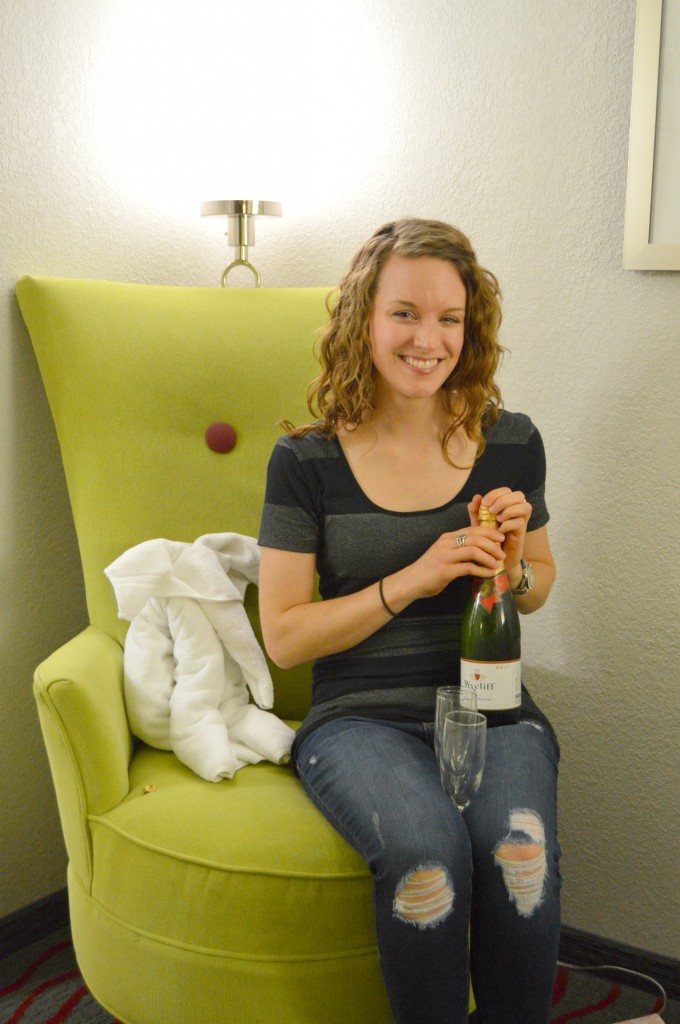 We were treated to a bottle of champagne when we checked in.  There is nothing quite like starting a girls weekend off right than with a champagne toast, am I right?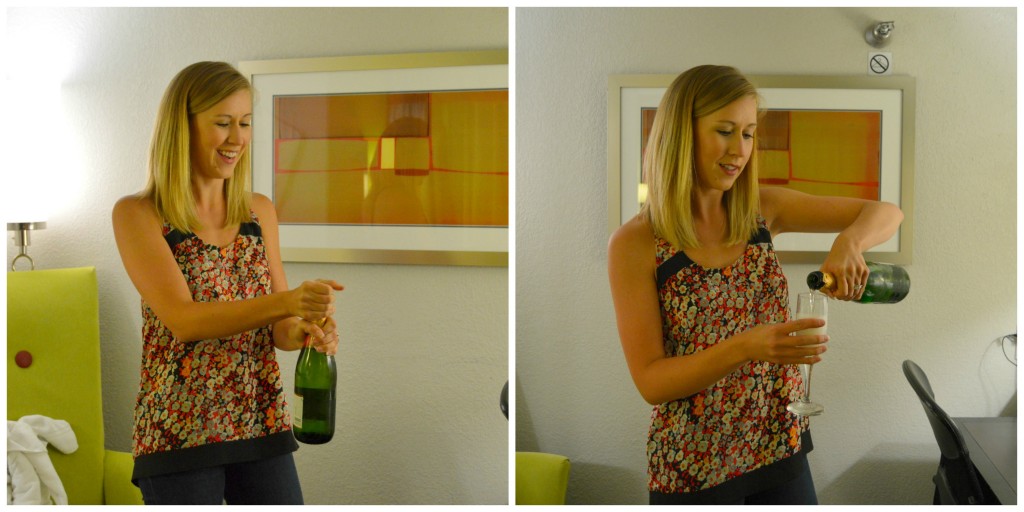 Joanna tackled opening the champagne…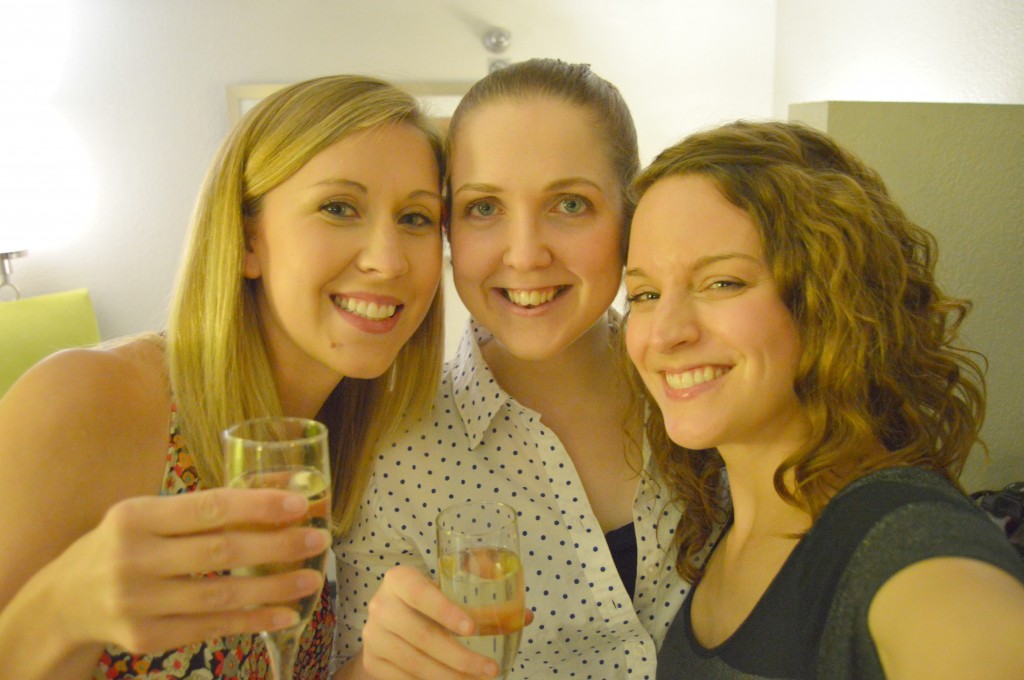 …and we toasted to a great weekend together!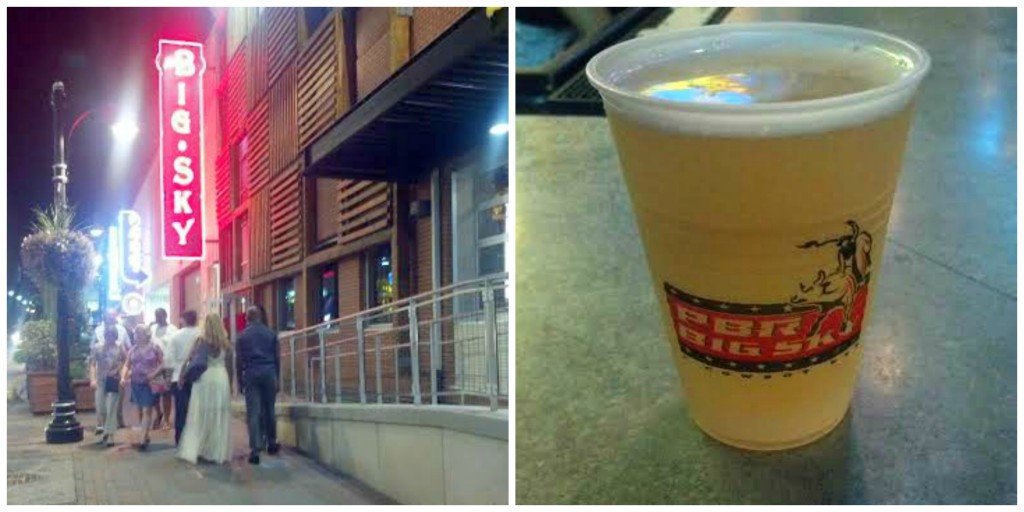 We ended our first night with a trip to the Power and Light District, including the PBR Big Sky Bar.  The weather was gorgeous, the drinks were refreshing, and we had an awesome time.  Plus, it was only a two block walk to get there.  You can't beat that!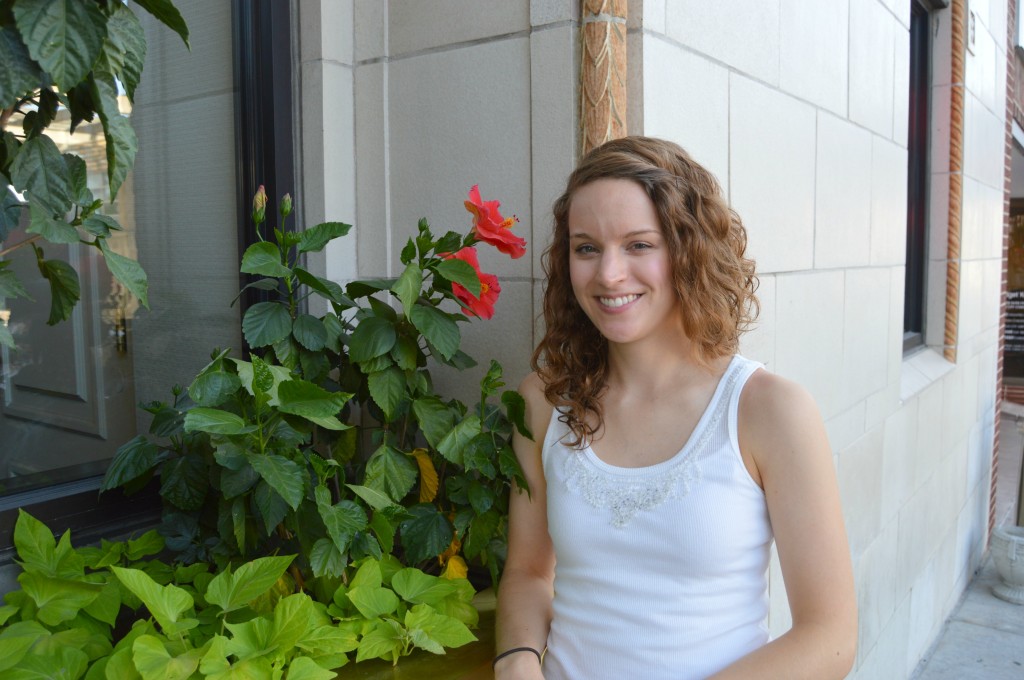 After our night out, we slept in a bit and then headed out in the city.  I was kind of in love with these flowers outside of our hotel.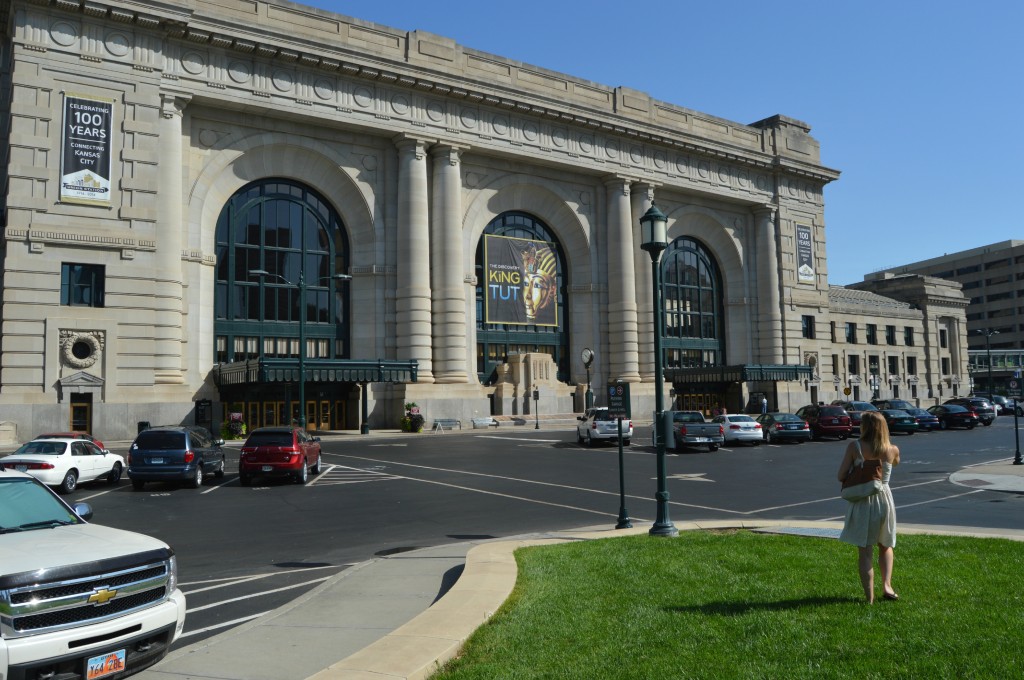 After a quick breakfast at Panera Bread, we headed to Union Station.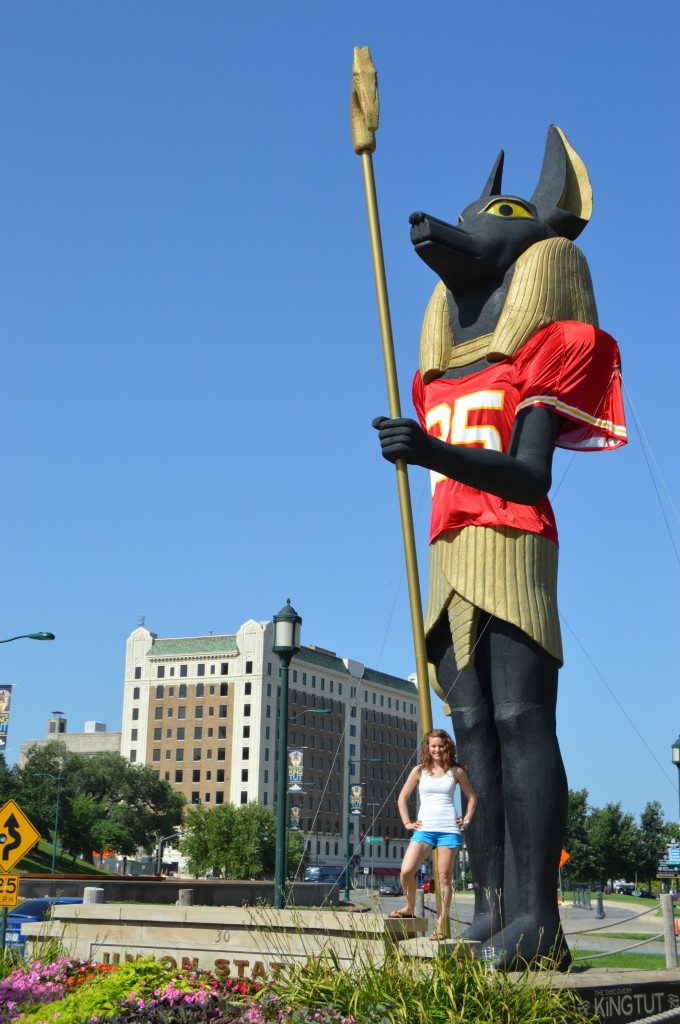 We were there to check out King Tut (in his Chiefs jersey) and his exhibit.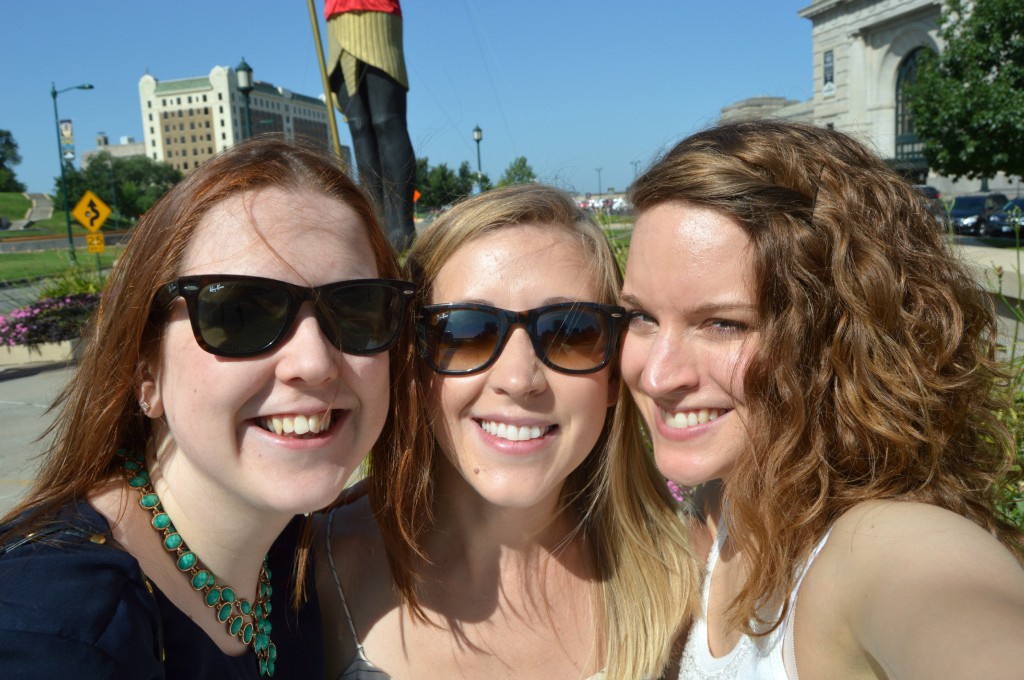 It was a gorgeous morning but it was set to be a very hot day.  Let's just say, we were excited to be spending much of the day indoors!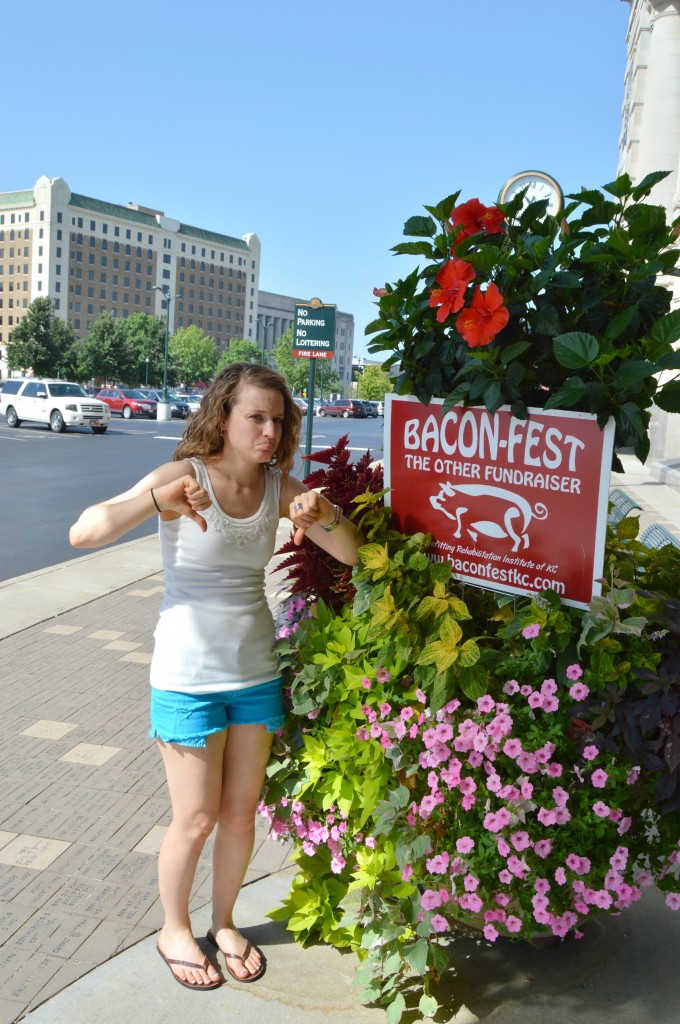 I, however, was not near as excited about the fact that a Bacon-Fest was also being held at Union Station.  No surprise there!  But the event was being held to raise money for charity, so I really couldn't be mad about that.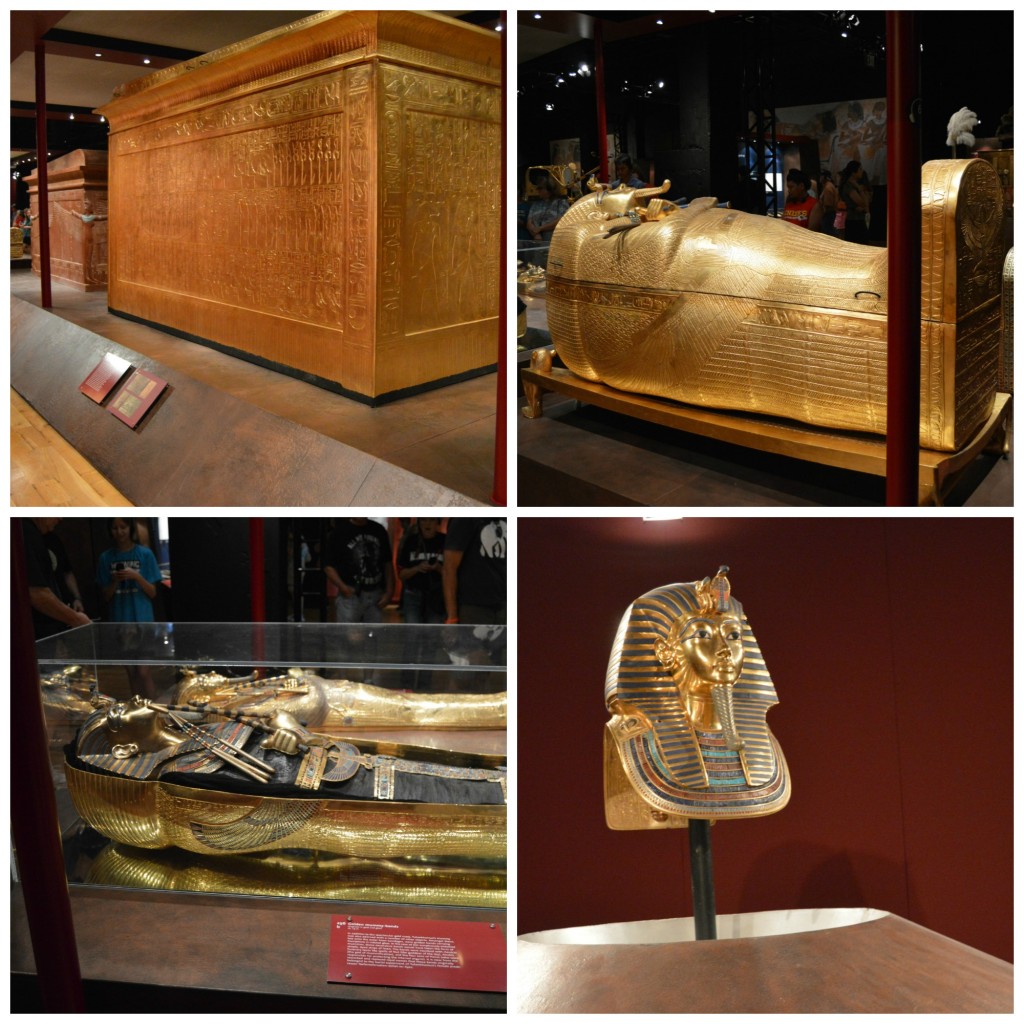 We went on an audio and visual tour of the exhibit, which included a short movie as well.  All three of us learned a lot and I absolutely loved looking at all of the replicas of what was found in King Tut's tomb.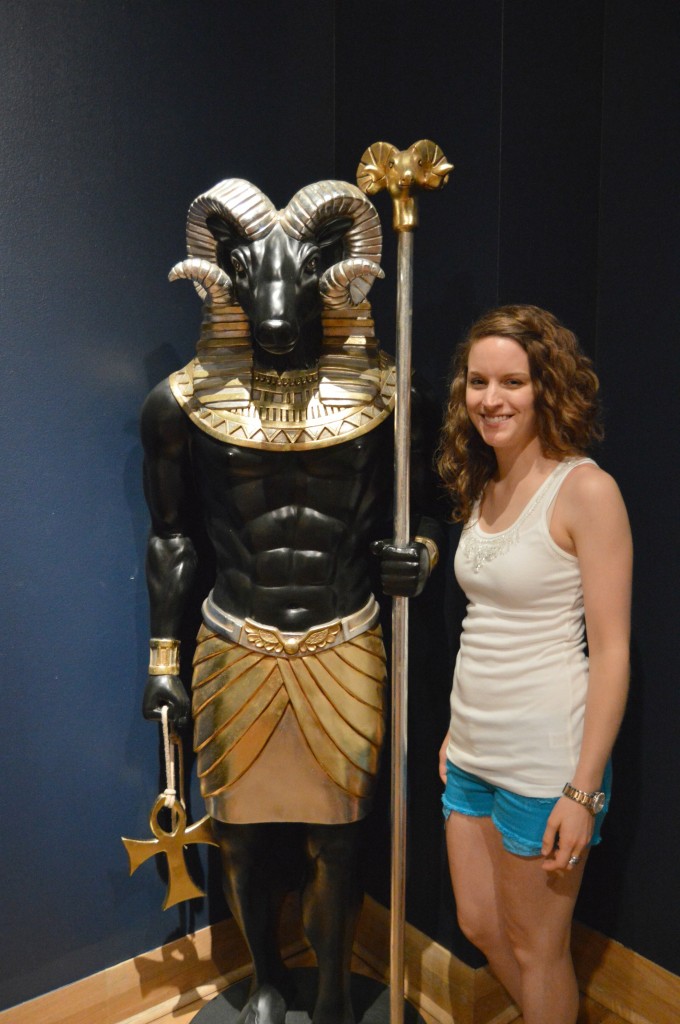 Oh you know… just hanging out with my new friend! 😉
After our adventures with King Tut, we ate lunch at the cutest restaurant, The Westside Local.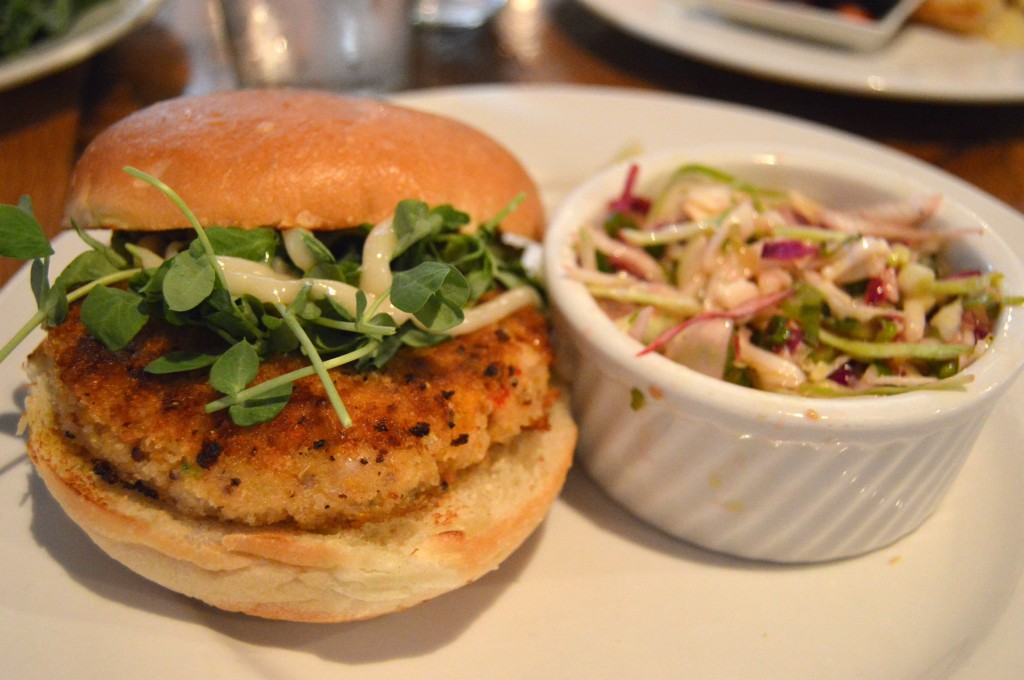 I ordered the Sweet Potato Quinoa  Burger with a side of Fennel Slaw.  Both were absolutely delicious and I cleaned my plate.  Not only did I love the taste, but I loved that both were made with fresh and local ingredients.  Farm-to-table restaurants are definitely some of the best around!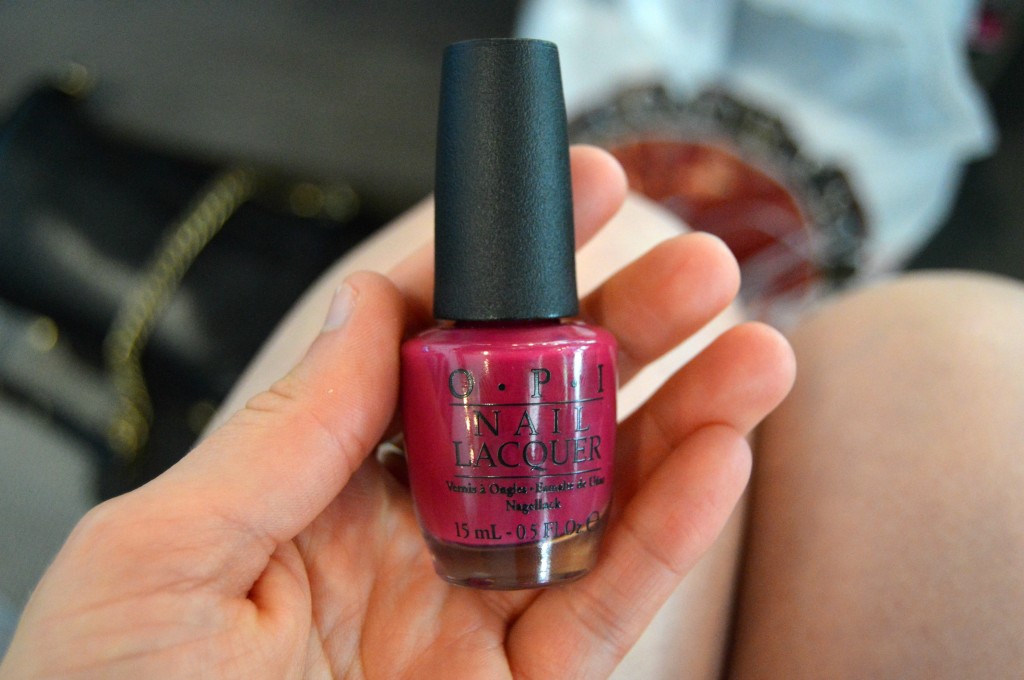 After lunch, we explored some local shops and then headed to Polished to treat ourselves to pedicures.  I chose OPI's Miami Beet polish.  We all thought it was rather fitting since I am a hardcore veggie lover!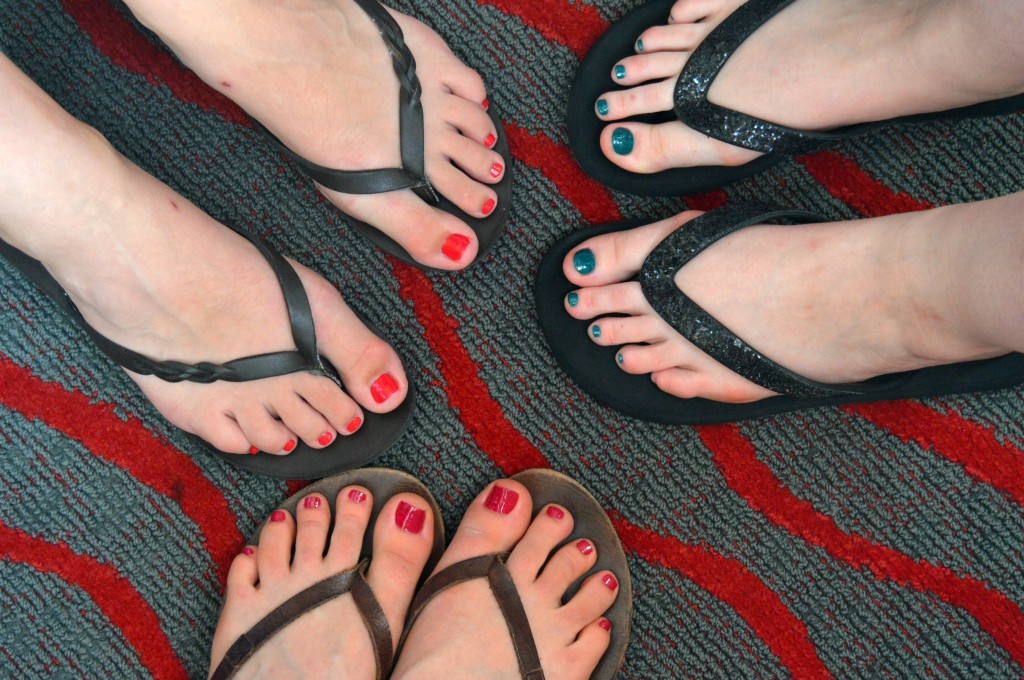 We left with pretty toes, relaxed bodies, and happy souls.  There is just something about a good pedicure that makes me feel like a brand new person!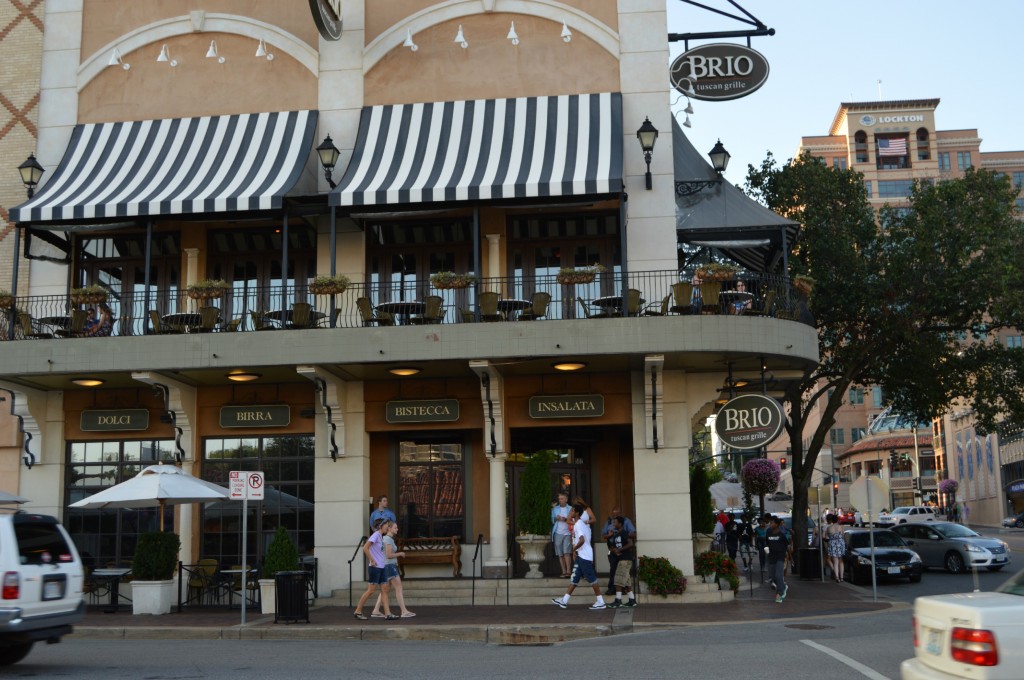 After about an hour of relaxation back at the hotel, we headed to Country Club Plaza for shopping and dinner.  We ate at Brio Tuscan Grille and had a wonderful time together with an absolutely delicious meal.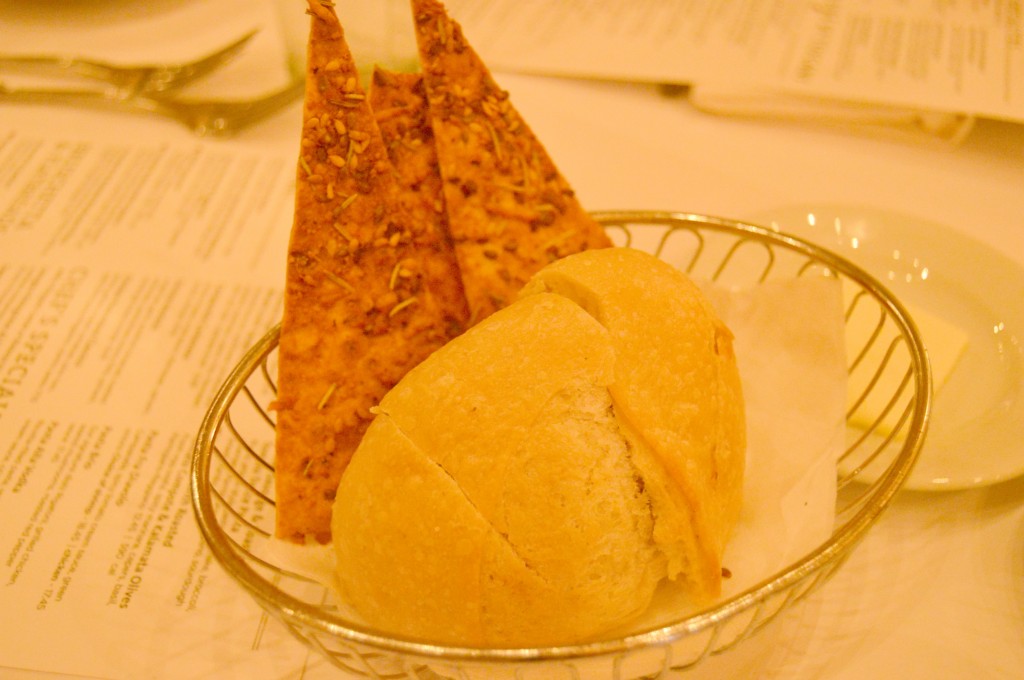 I am fairly certain we ate about three of these baskets of bread.  I was really loving the crispy flatbread and the sourdough bread was delicious with their sundried tomato dipping sauce.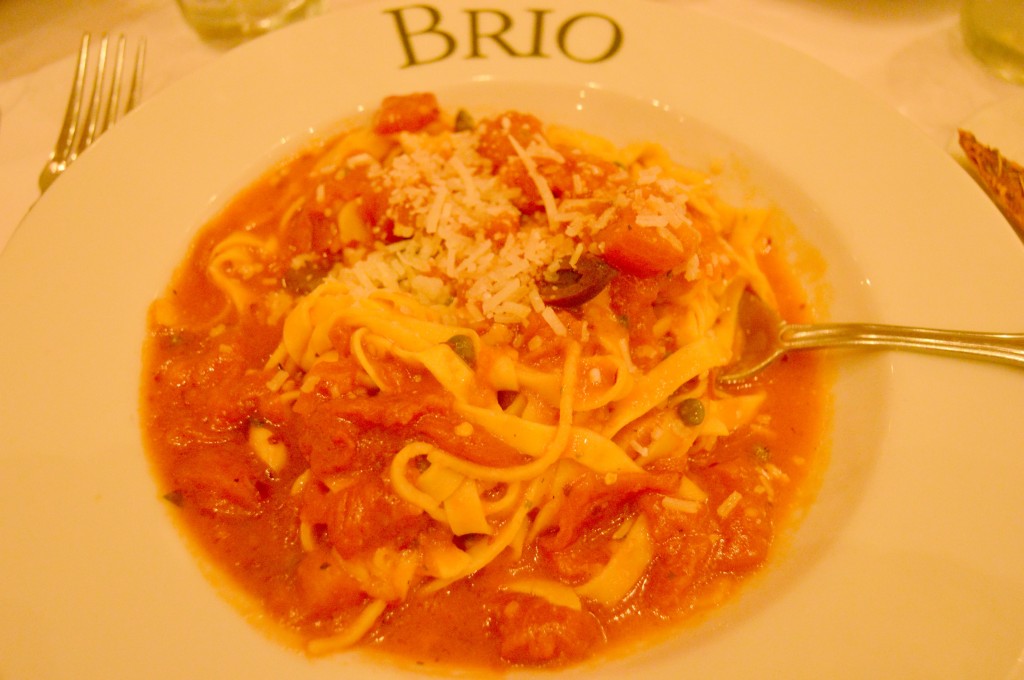 For my entree I ordered the Fettuccine with Roasted Tomato Campote & Kalamata Olives.  I really enjoyed this dish.  It was spicy and had a bit of a kick to it, but I was loving the flavors.  I wish I could have eaten the entire bowl, but I was stuffed to the brim about three quarters of the way through.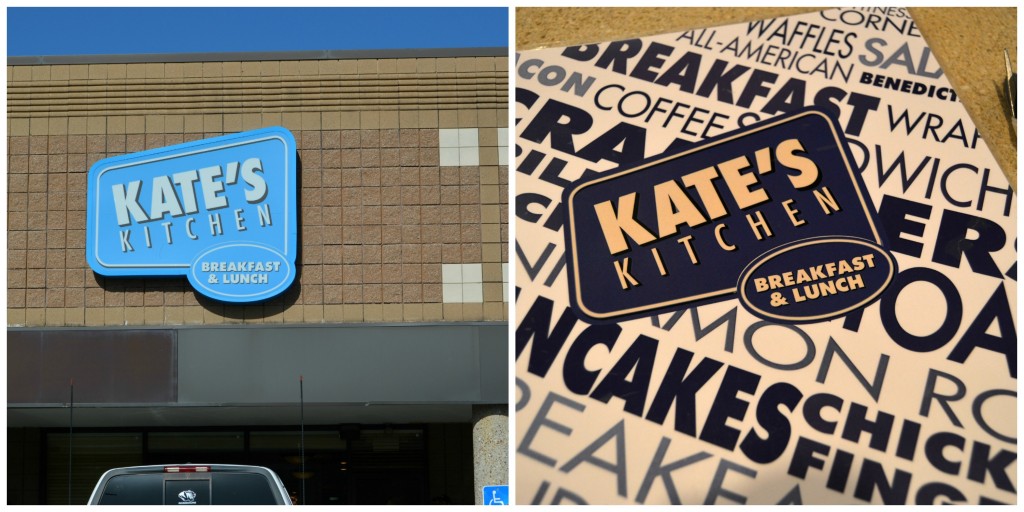 After a Saturday night of watching Dateline NBC, eating popcorn, and sleeping for well over eight overs (yes, we are old), we found the perfect spot for a Sunday morning breakfast: Kate's Kitchen.  Full bellies before the drive home were a necessity!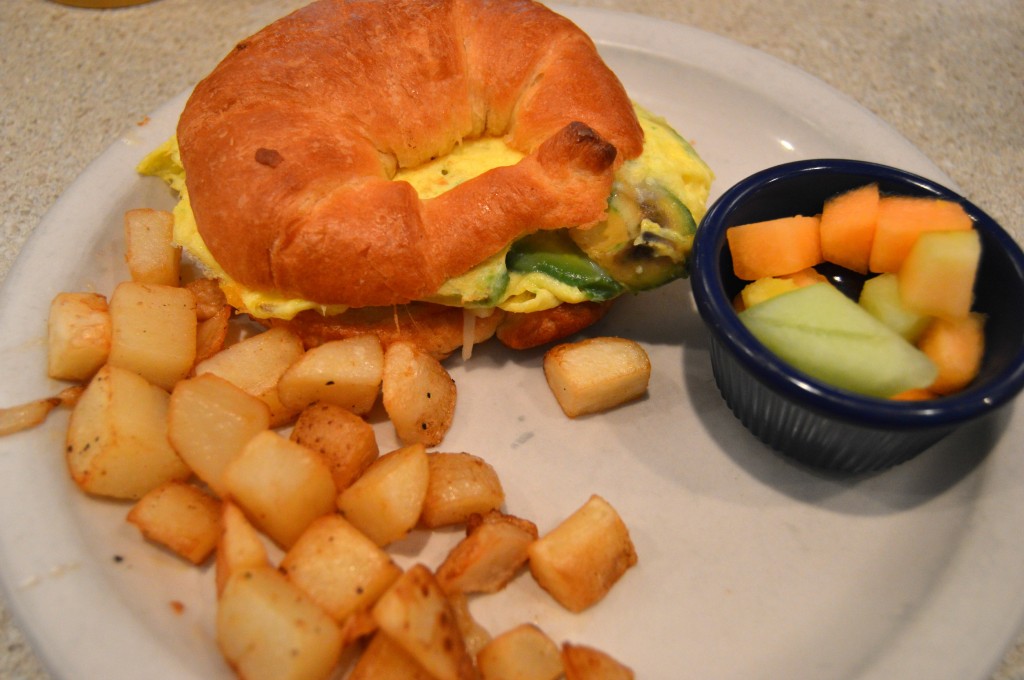 I ordered the Breakfast Sandwich plate with an egg, cheese, and avocado sandwich on a croissant, a side of breakfast potatoes, and a cup of fruit.  Everything was absolutely delicious, but I have to say that I was slightly sad about how small the fruit cup was.  They must not have understood my love for melon!
I am writing this up on Sunday night and I am quite exhausted from our weekend getaway.  We had so much fun exploring, shopping, eating, relaxing, and learning on our Kansas City adventure.  Now that I know how close Kansas City is and how much they have to offer for a weekend getaway, I imagine that I will definitely be back with the girls and with Jeremy in the future.
Have you been to Kansas City?
What is your favorite location for a girls weekend getaway?